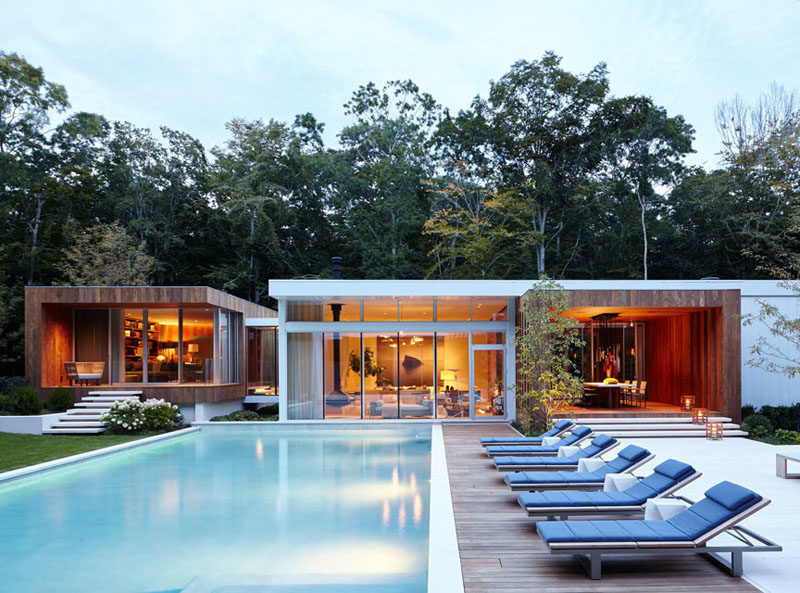 One year after purchasing this house in New York, the home owners asked Blaze Makoid Architecture to bring the home back to life by completely renovating it.
Wood and glass elements were added to contrast the aluminum siding of the existing building and helped to warm the material palette.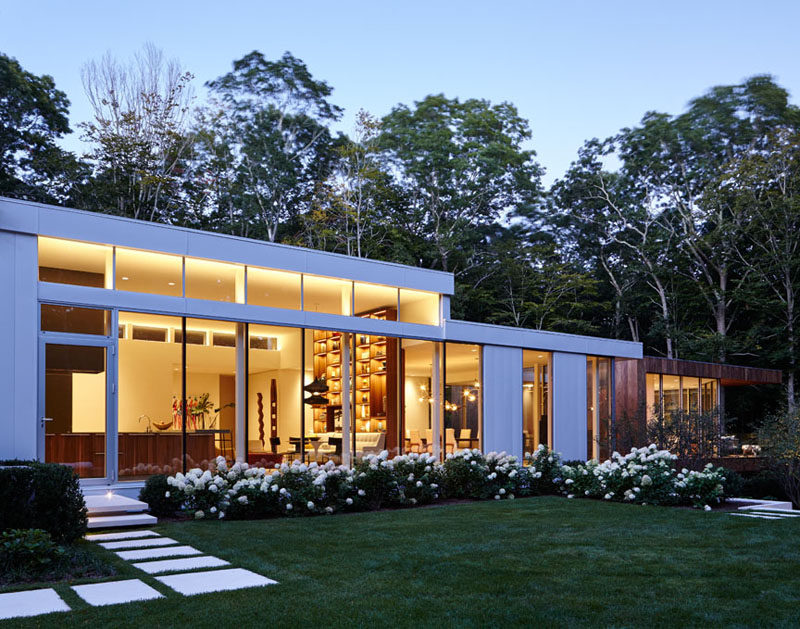 ---
Leading up to the home, it's easy to see that the yard has been meticulously designed, with small steps leading up to the front door that's surrounded by wood.
---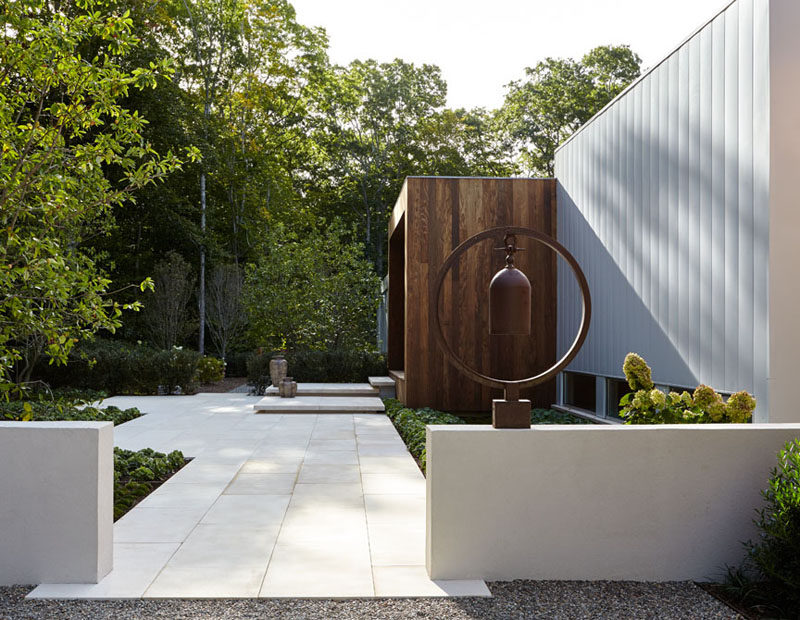 ---
Landscaped gardens run under the small glass bridges that connect various parts of the home.
---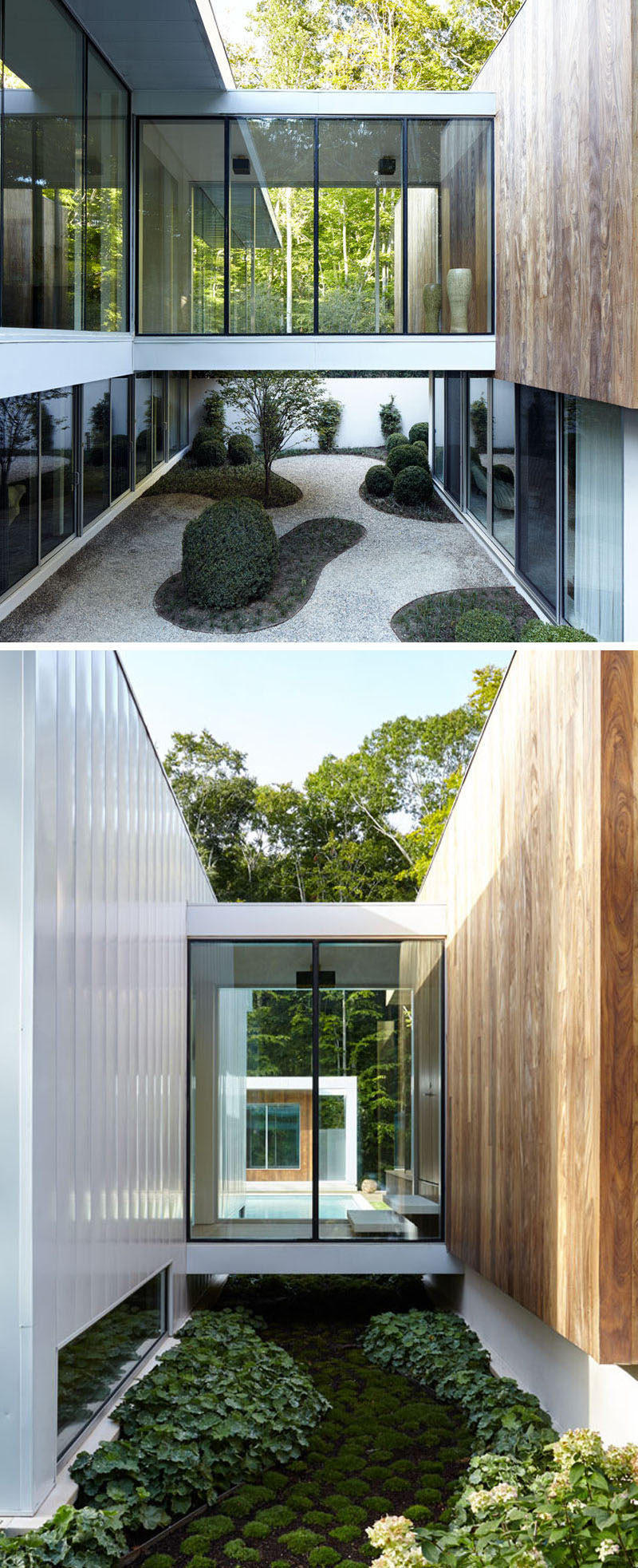 ---
In the backyard, there's a pool house with an outdoor dining area and a lounge with fireplace. Sun loungers line the length of the swimming pool.
---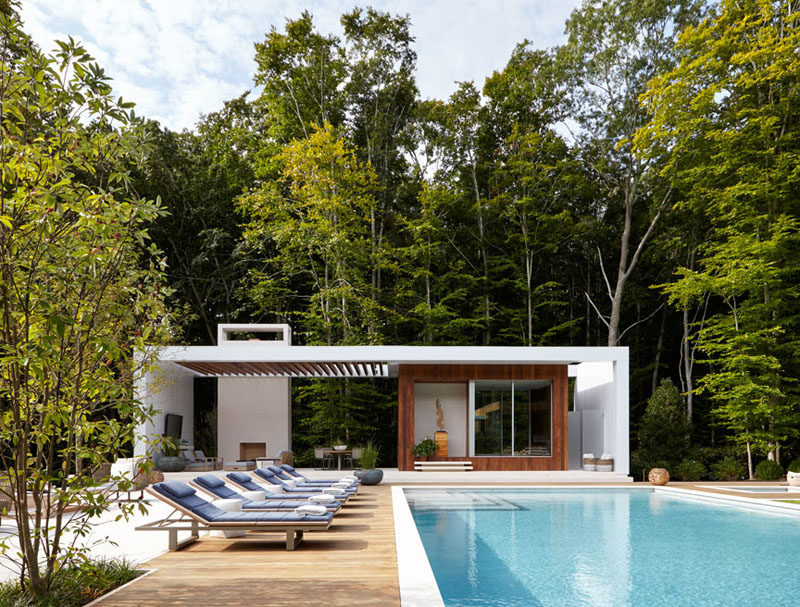 ---
At the other end of the pool is the house, with white walls, lots of glass and touches of wood.
---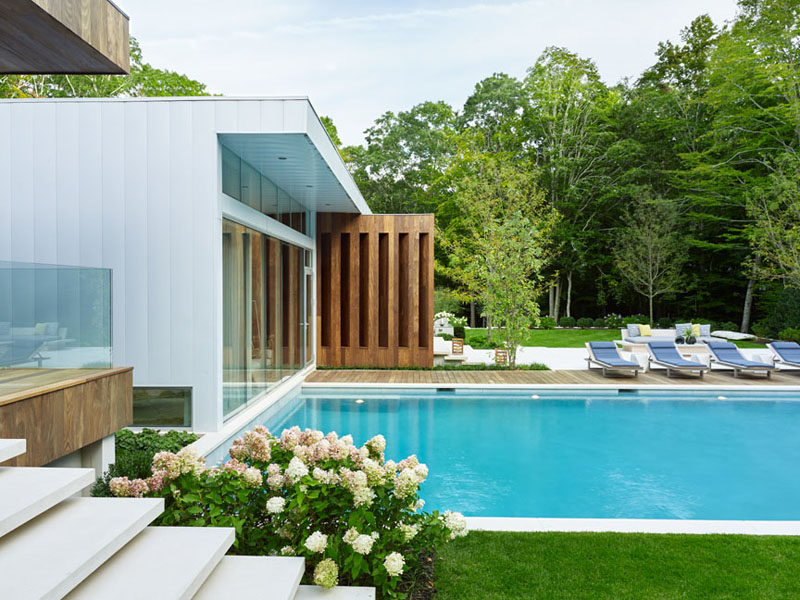 ---
Right next to the pool and backyard is a partially enclosed wooden outdoor area set up as a dining room, perfect for enjoying meals outside when the weather is nice.
---

---
Large glass doors pivot to open the interior of the home to the outdoor dining area and backyard.
---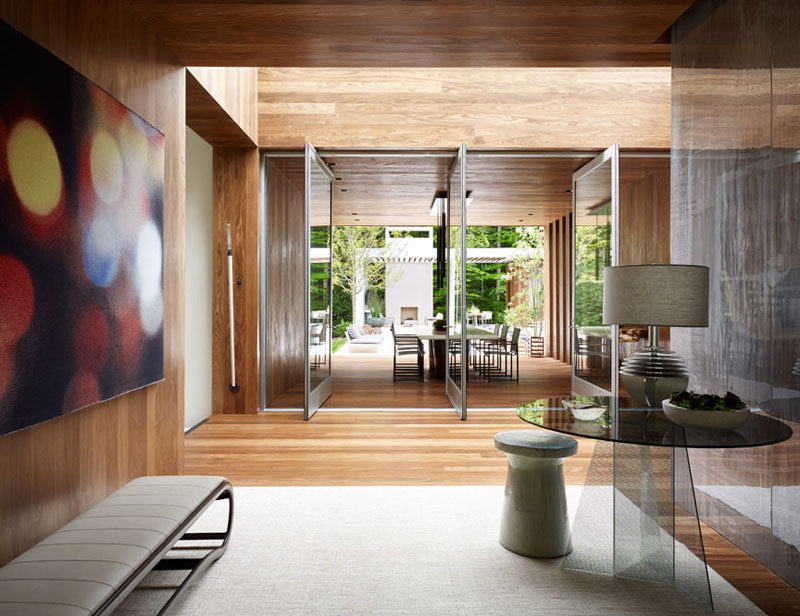 ---
Inside the home, decorated by David Scott, is this sitting area, that has a hanging fireplace to keep it warm on cool nights, and views of the pool.
---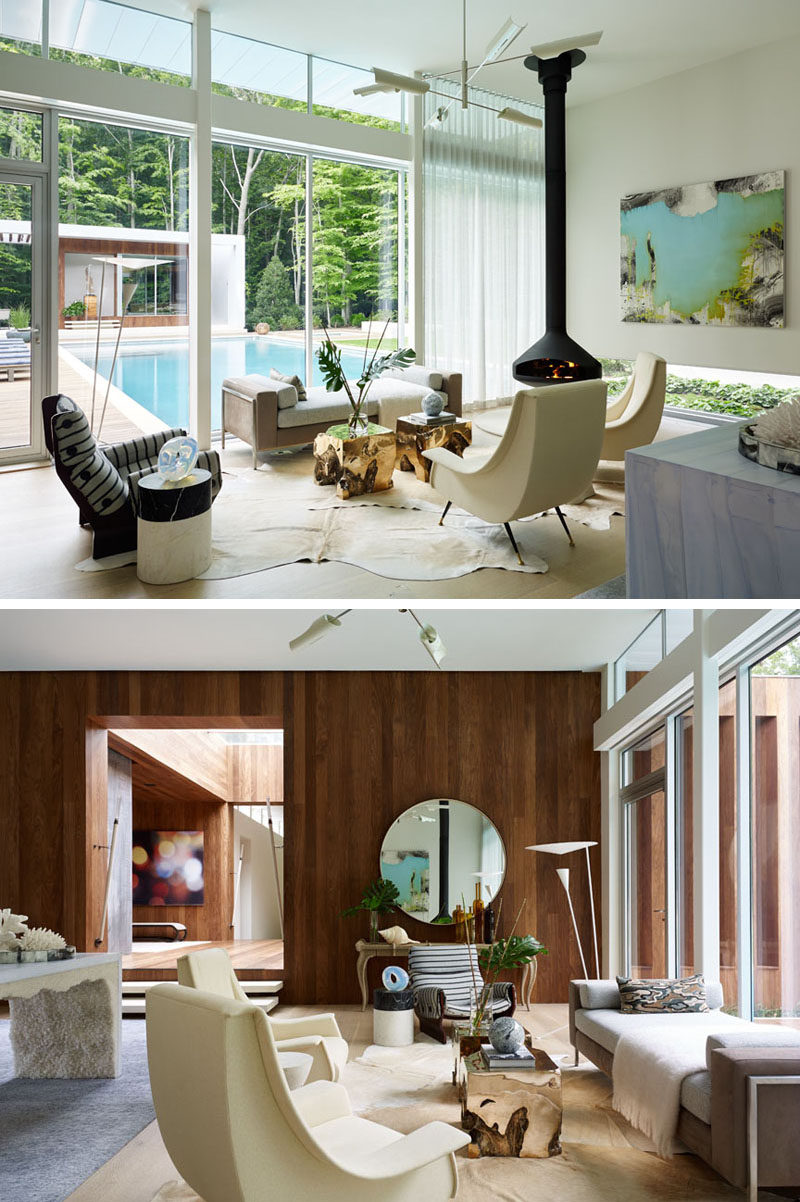 ---
In the kitchen, wood and gray cabinetry has been paired with a light gray countertop for a contemporary look.
---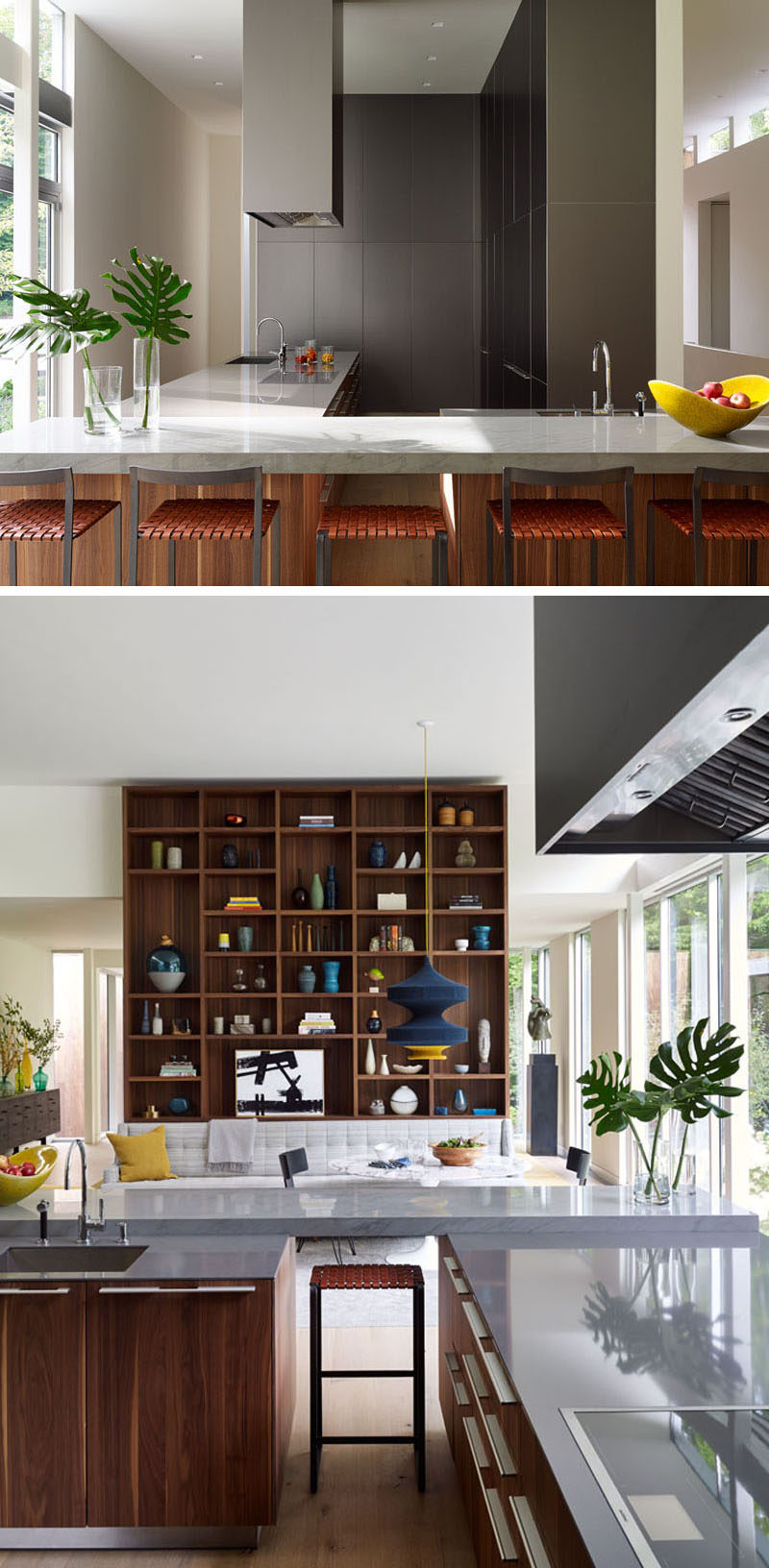 ---
In the living room and casual dining room, large windows make the space bright, and a floor-to-ceiling wooden bookshelf makes sure there's enough room for displaying decorative items and books.
---

---
Beyond the living room is the more formal dining room, with a sculptural light fixture that anchors the dining table in the space.
---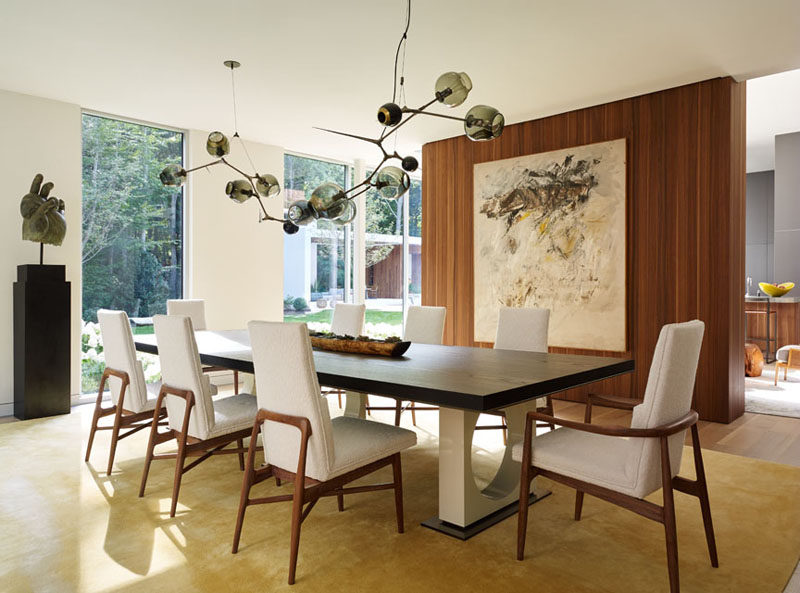 ---
Down the glass enclosed hallway from the dining room is the entrance to the bedroom.
---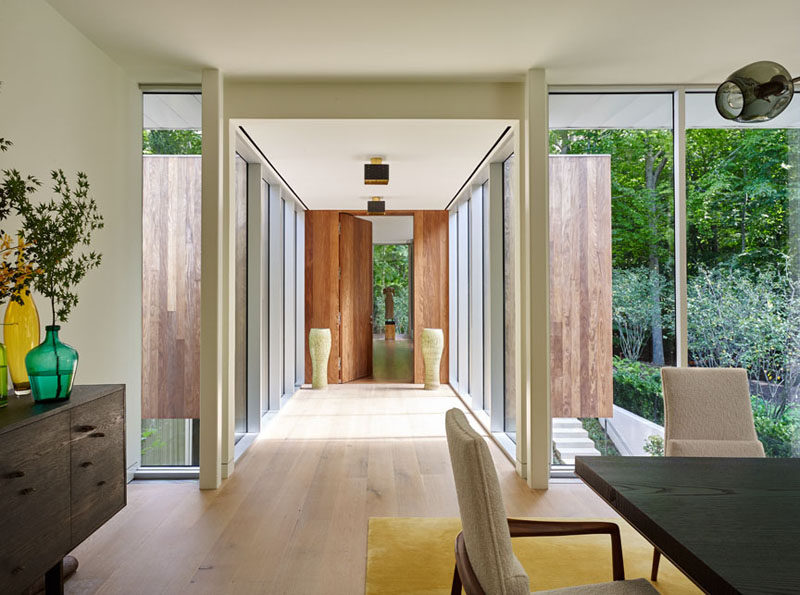 ---
The bedroom has a wooden feature wall and sliding glass doors open up to the yard.
---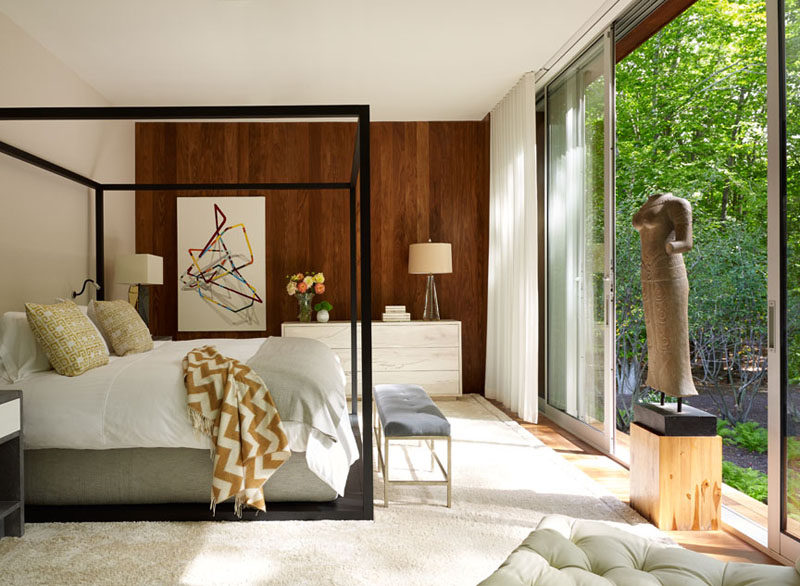 ---
Other areas of the home include stairs that are enclosed with half-size safety walls.
---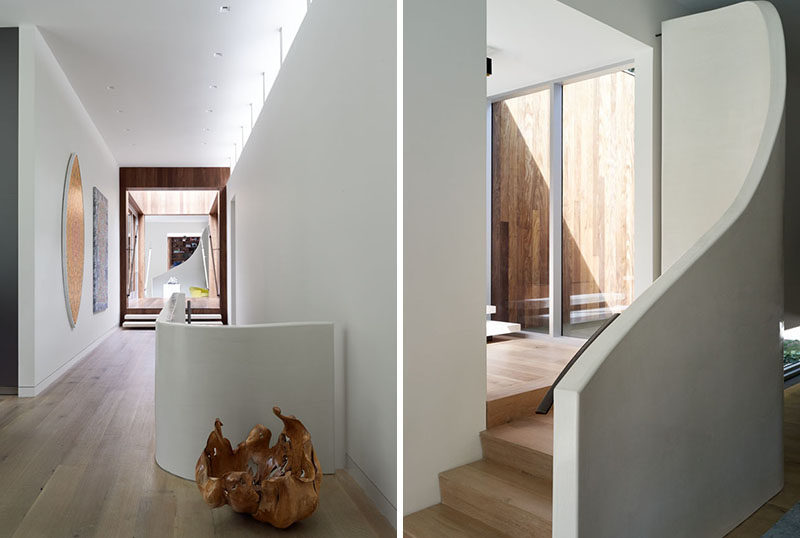 ---
The home also has a secondary lounge area, with windows that are hidden at the bottom of the walls, providing a subtle source of light for the room.
---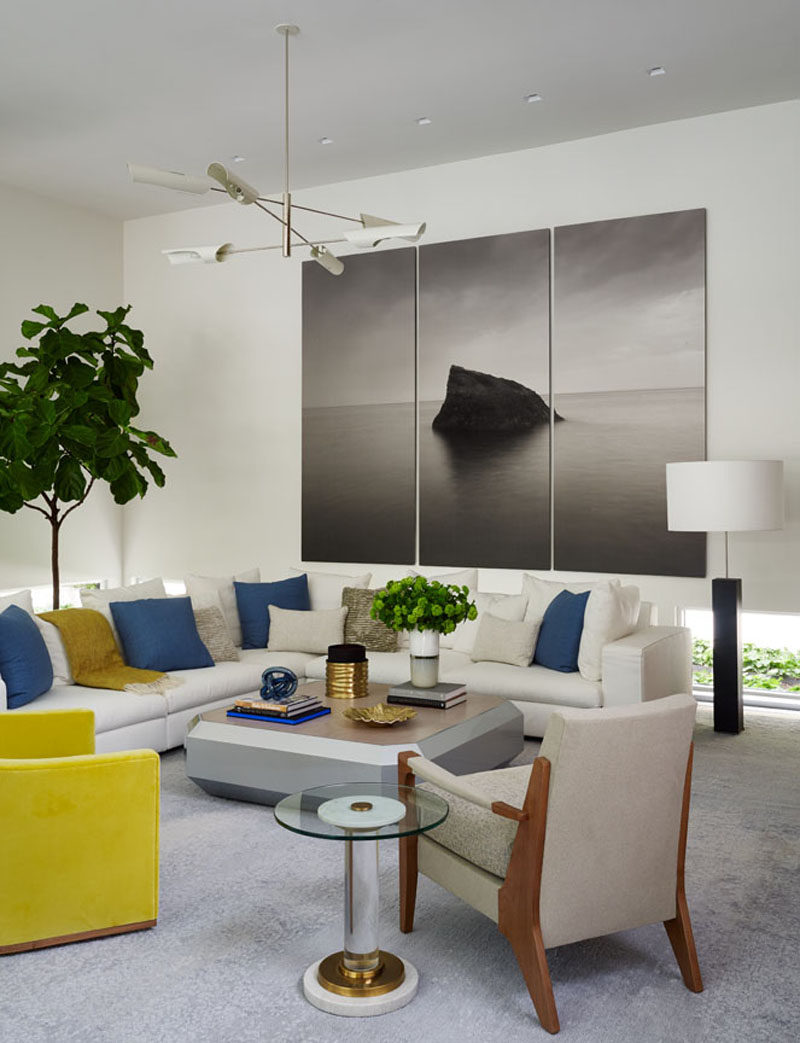 ---
There's also a home office with built-in shelving.
---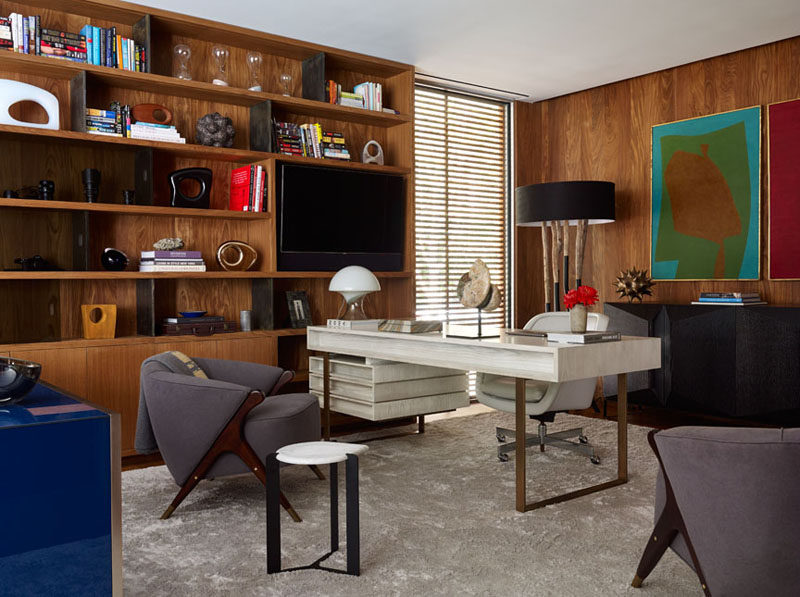 ---