WNUK SPURLOCK Architecture have designed this new home, located along the elevated coastline north of San Francisco.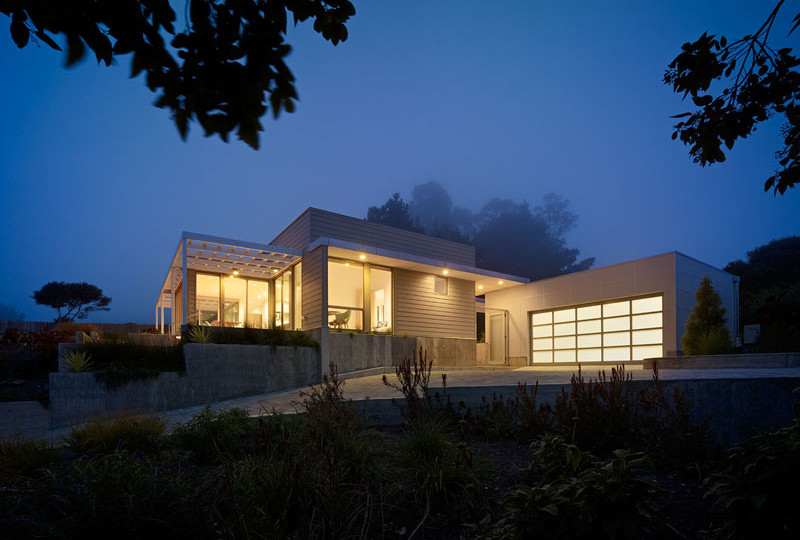 ---
The house is positioned to take advantage of the views towards the Pacific Ocean and surrounding state park.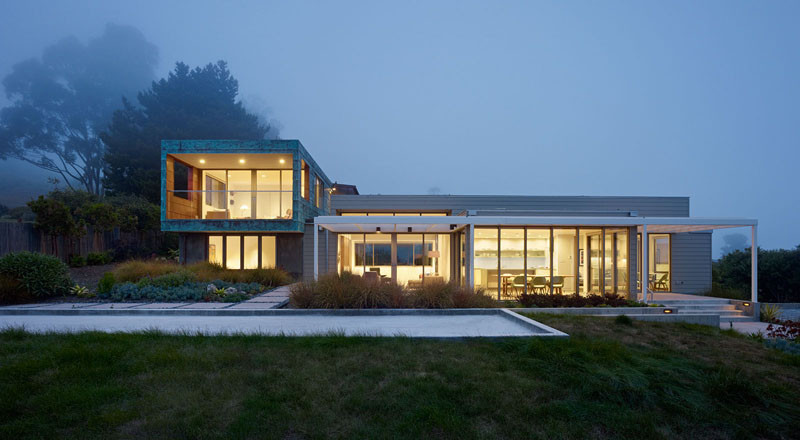 ---
The home is clad in zinc and copper panels, and you can see how some of copper has already oxidized.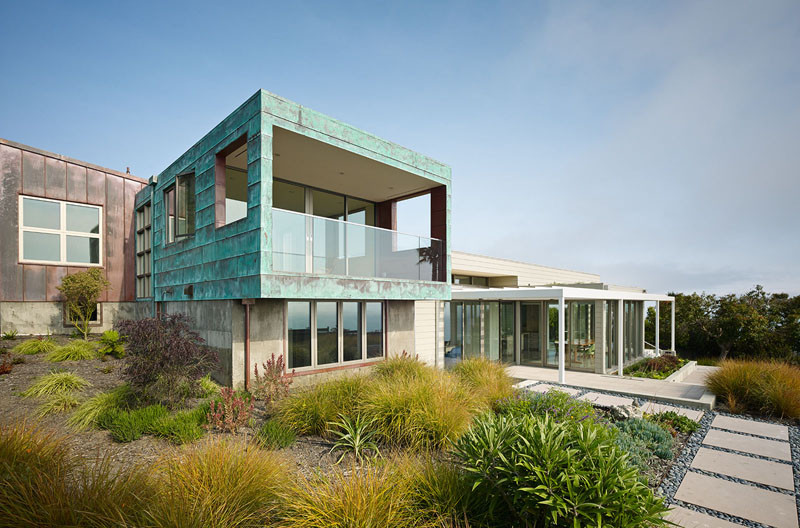 ---
Here's a quick look at the view from an upstairs balcony.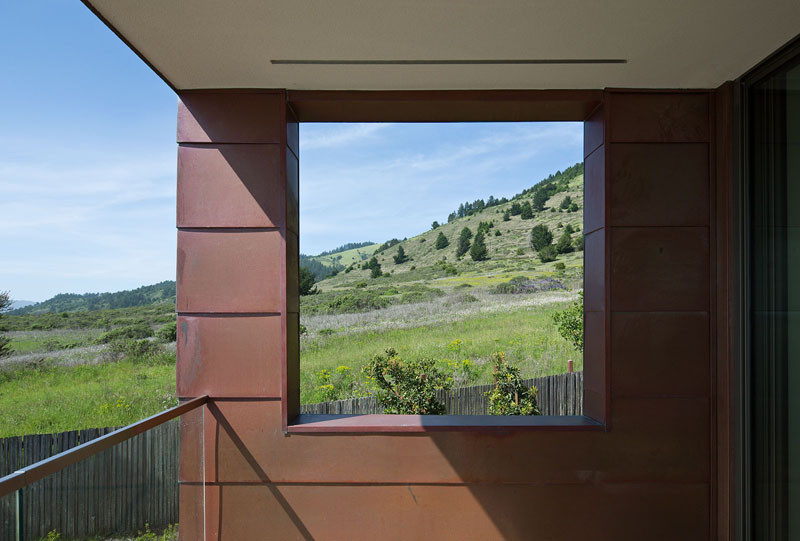 ---
The home's courtyard divides the residence into two sections; one for the family, and one for a guest wing and pool house.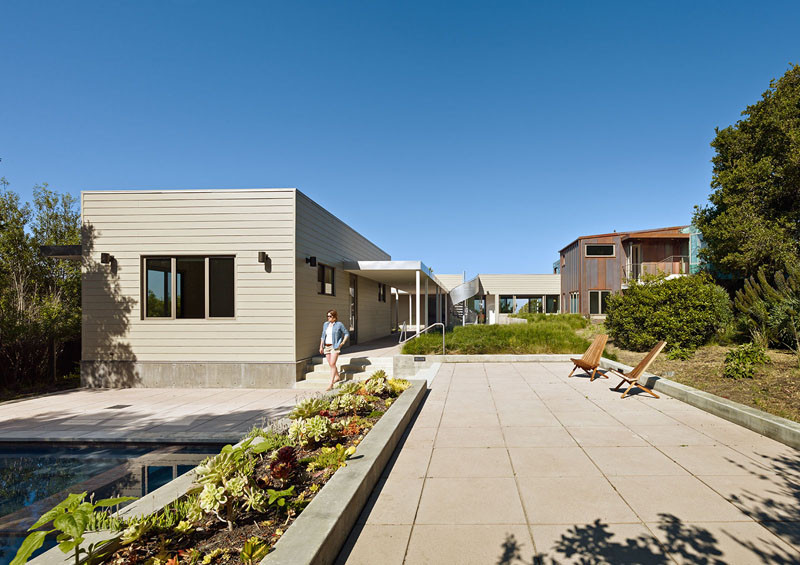 ---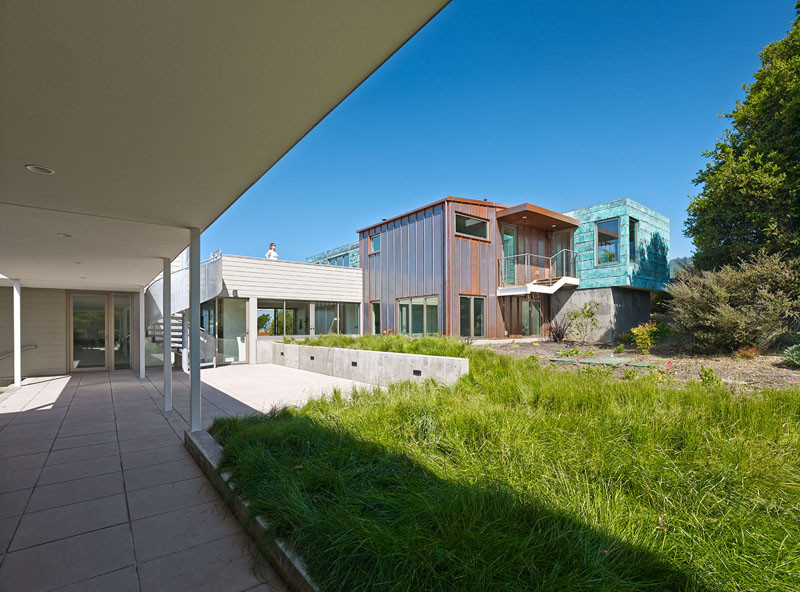 Photography by Bruce Damonte
---
Inside, there are floor-to-ceiling windows, and a large dining area that looks out to the garden.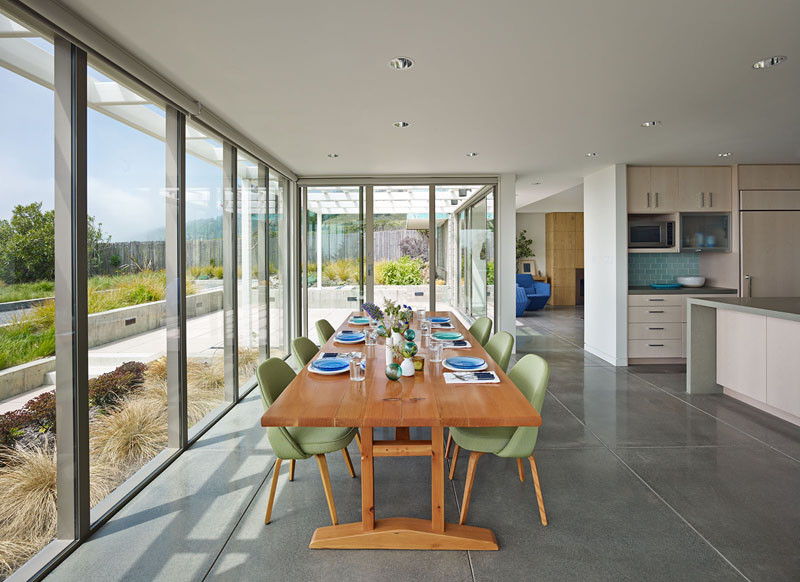 ---
Behind the dining table is the kitchen, with a centrally located island.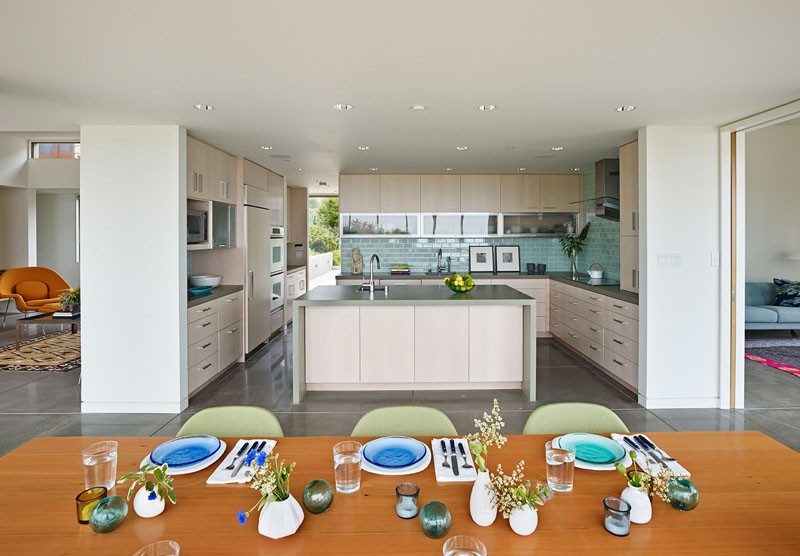 ---
The living room, with fireplace, opens directly to the outside.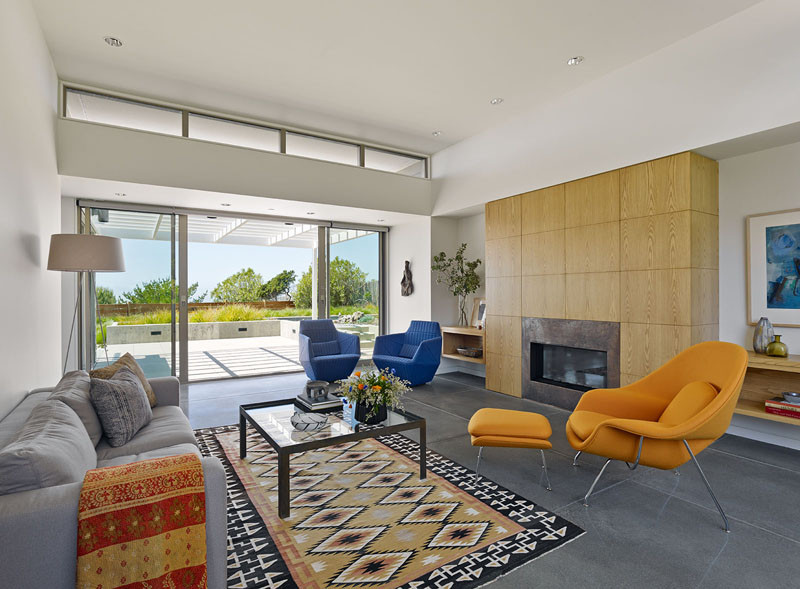 ---
Large windows throughout the home provide plenty of sunlight.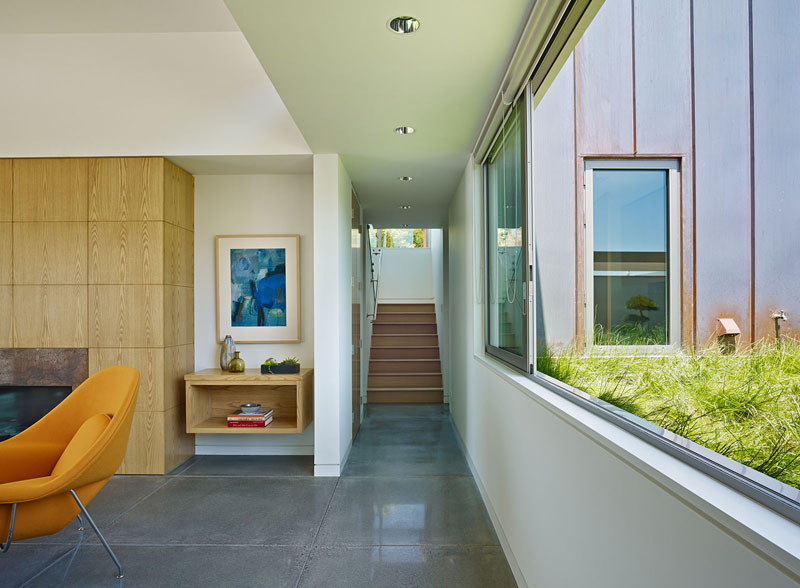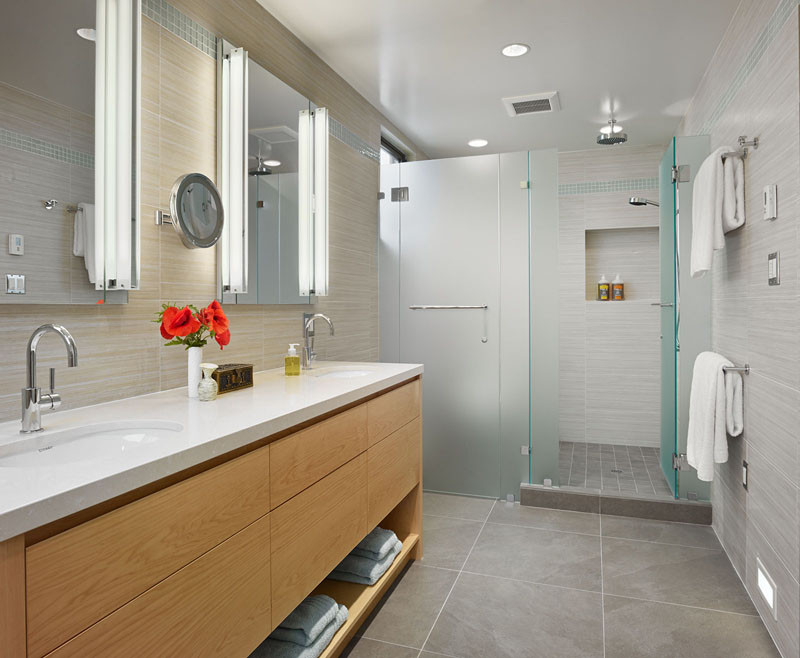 ---
Here are the stairs that lead to the second floor.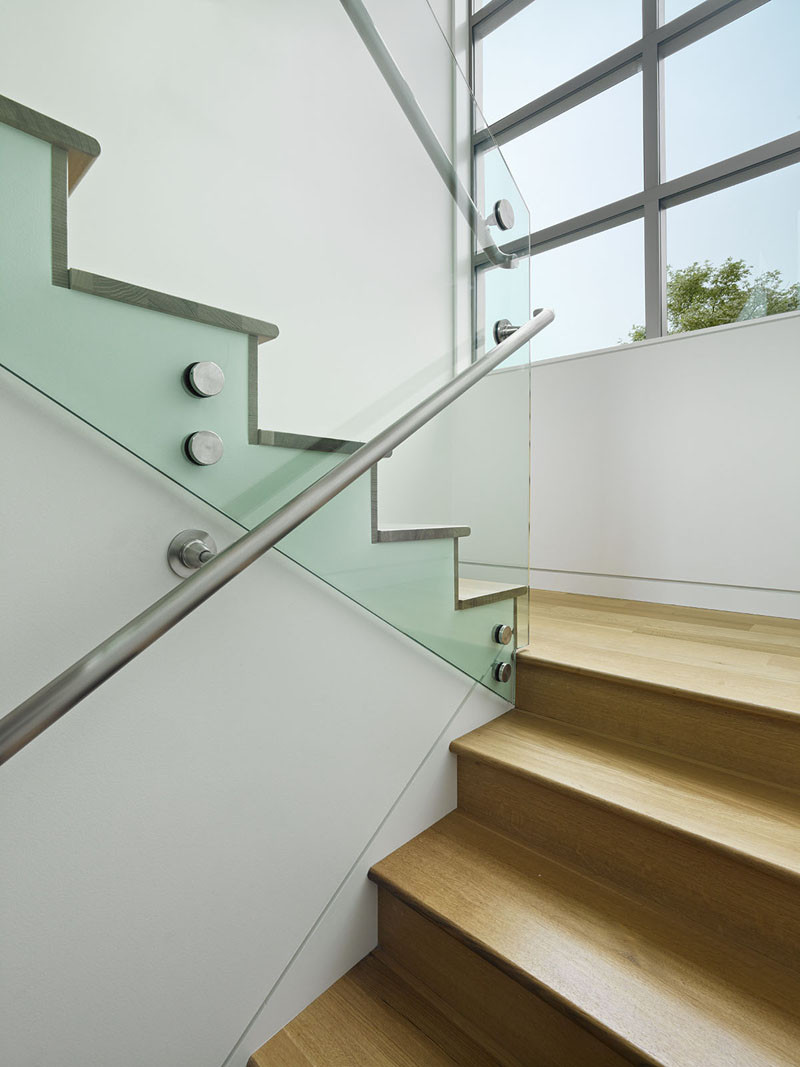 ---
On the roof there's a large deck to enjoy the sunshine and views.