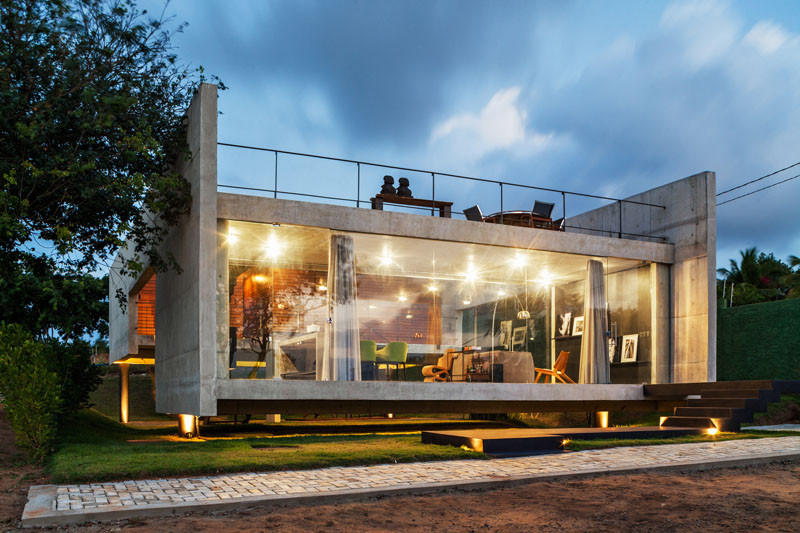 Architect Yuri Vital, has designed this concrete house in Tibau do Sul, Brazil, that's distinctly split between the living areas and the bedrooms.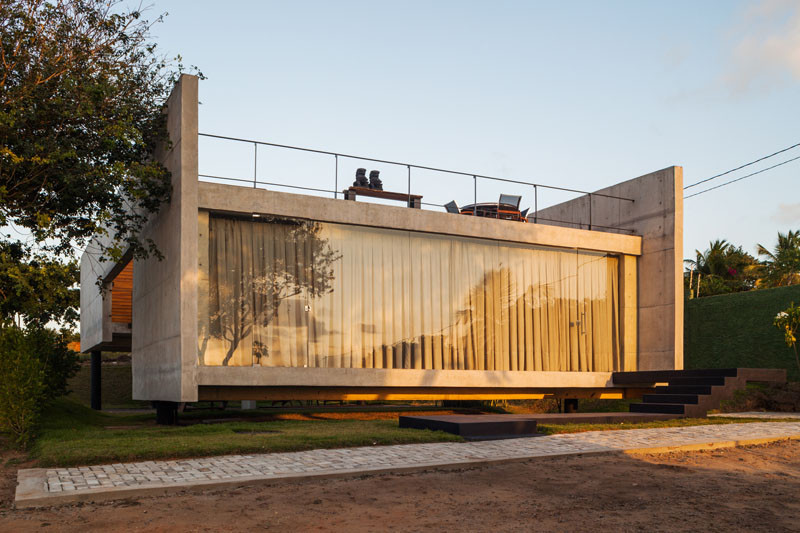 ---
The house is divided into two sections that are connected by a set of stairs.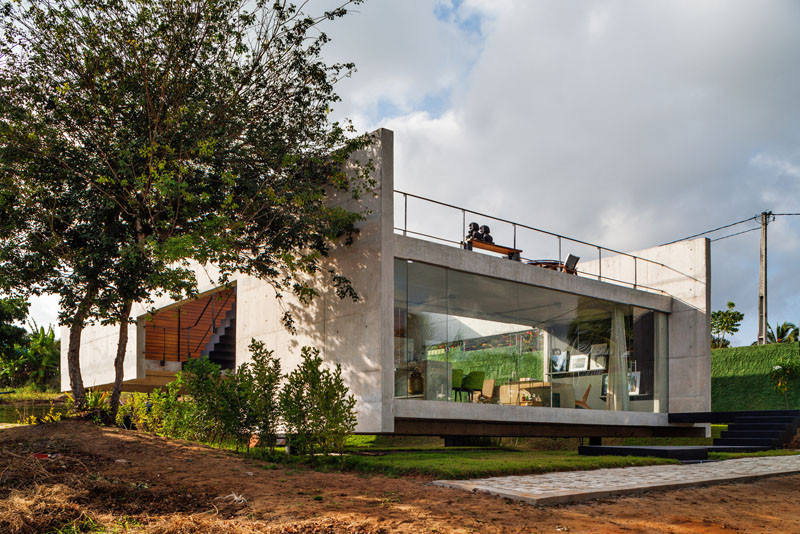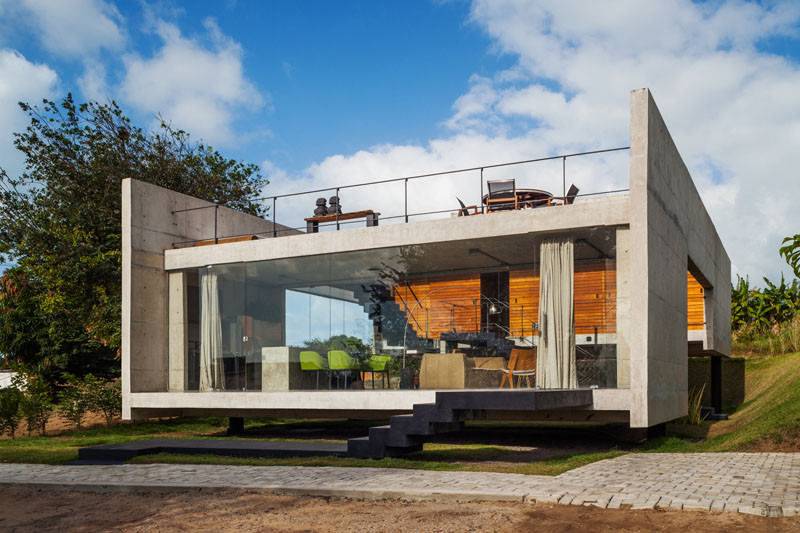 ---
Here you can see the stairs and pathways that connect the two sections.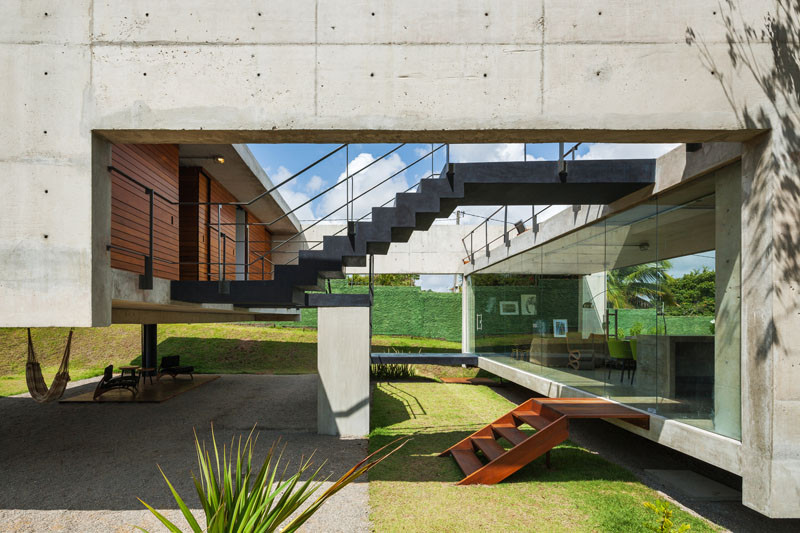 ---
The main living area is contained in one section, surrounded by glass and concrete.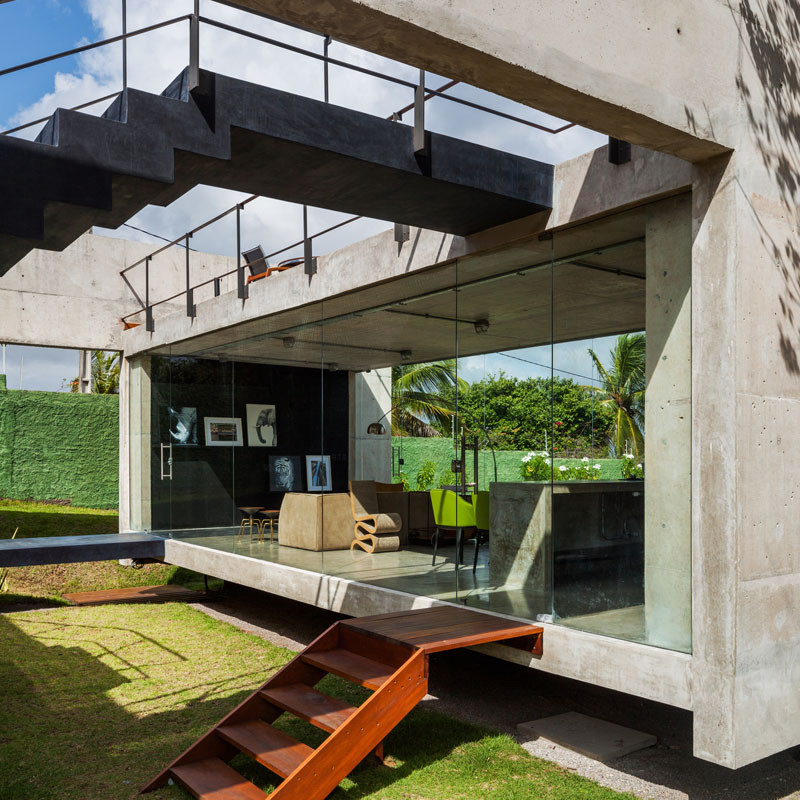 ---
The floor-to-ceiling windows provide picturesque views of the surrounding landscape.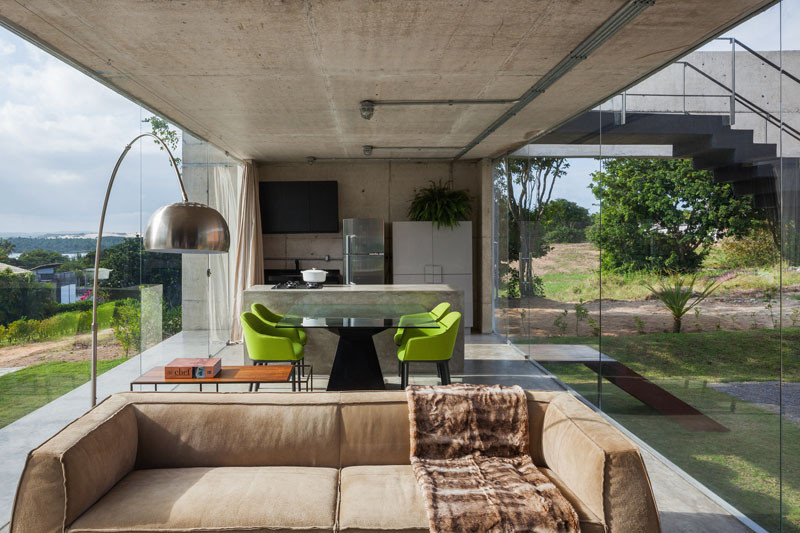 ---
Stairs connect the main living area to the roof top.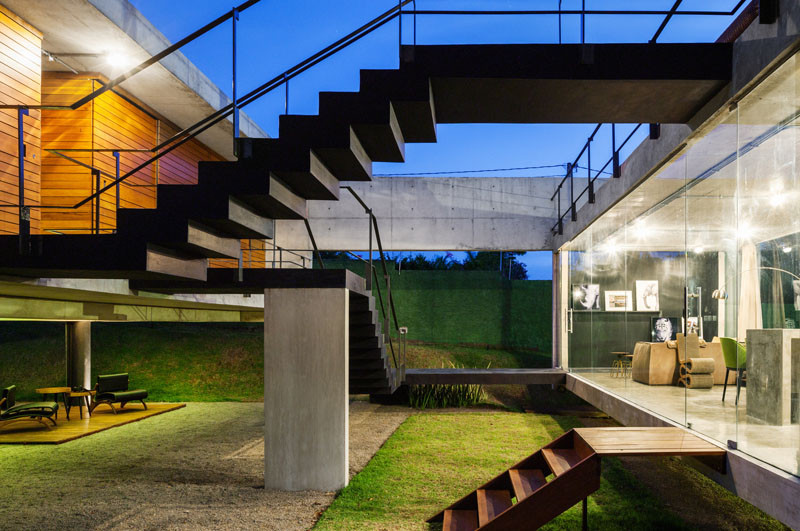 ---
On top of the living area, there's a roof deck with views of the beach.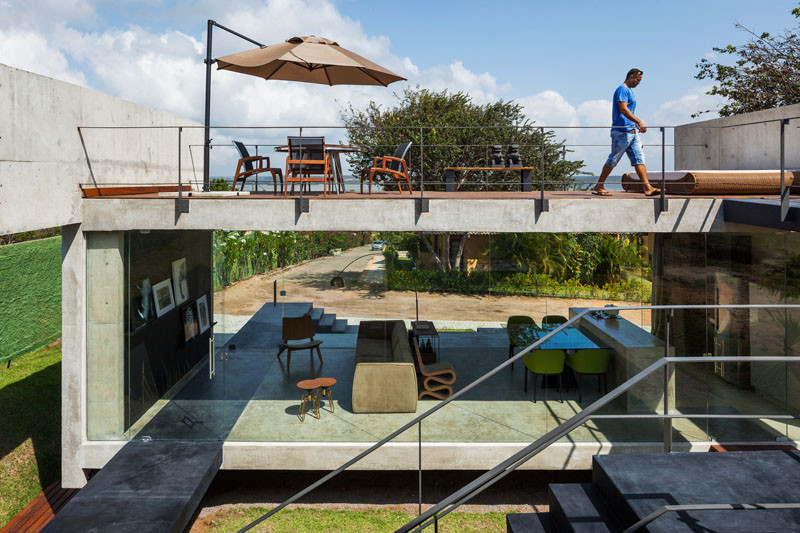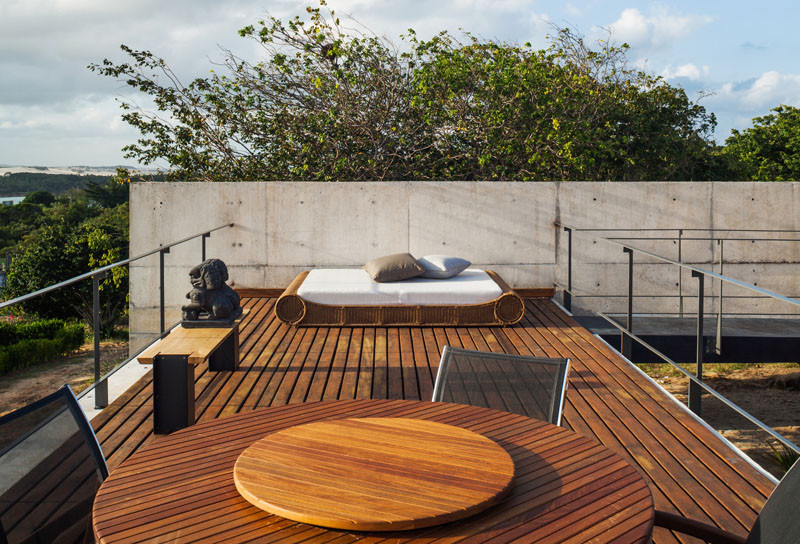 ---
Heading back down the stairs, you have access to the rear section, where the bedrooms are located.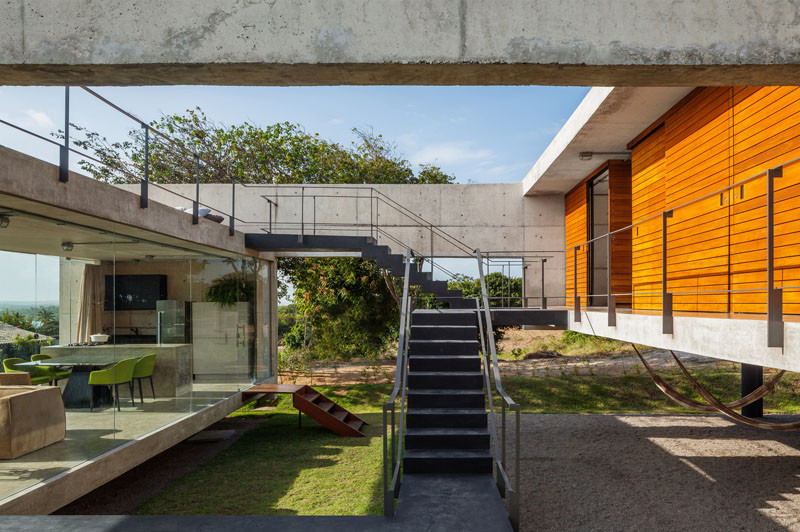 ---
The space underneath the rear section is an area for recreation, parties, or simply as a room to rest.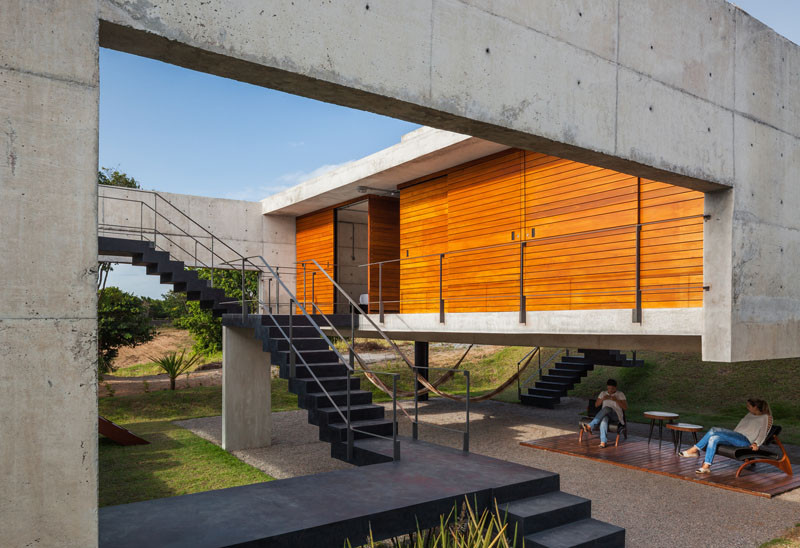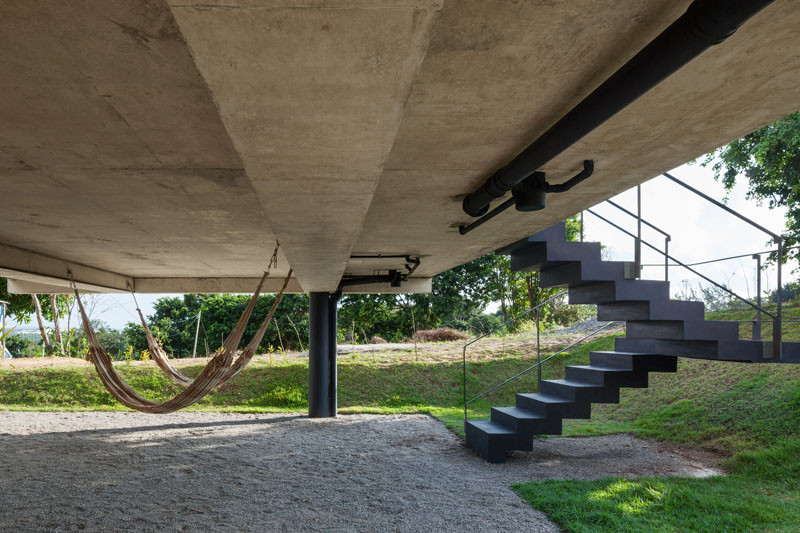 ---