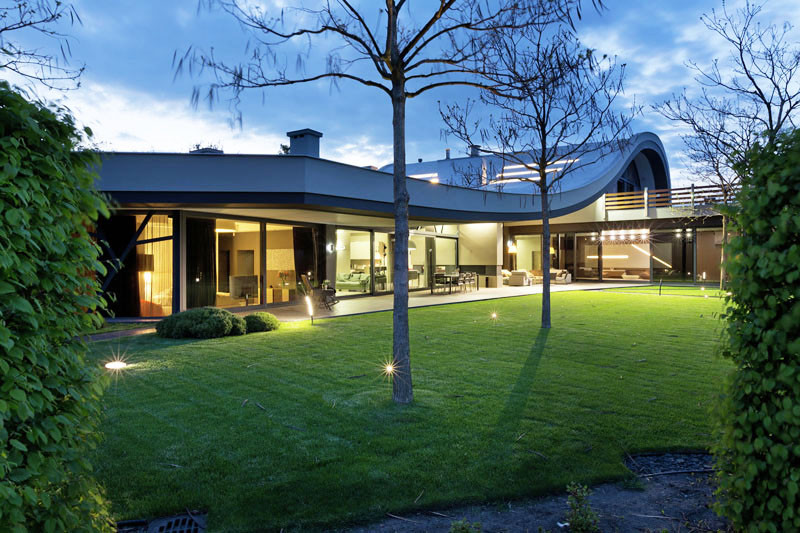 Sbm studio designed this home for a family in Ukraine, that attempts to merge with the surrounding nature wherever possible.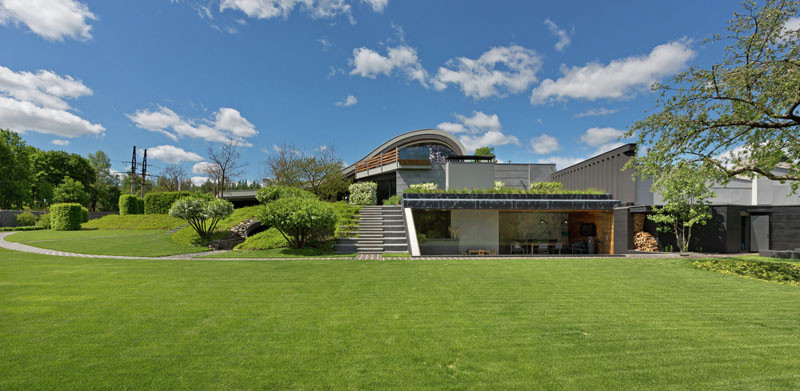 ---
The home, which has multiple levels, has a fully landscaped yard, as well as green roofs.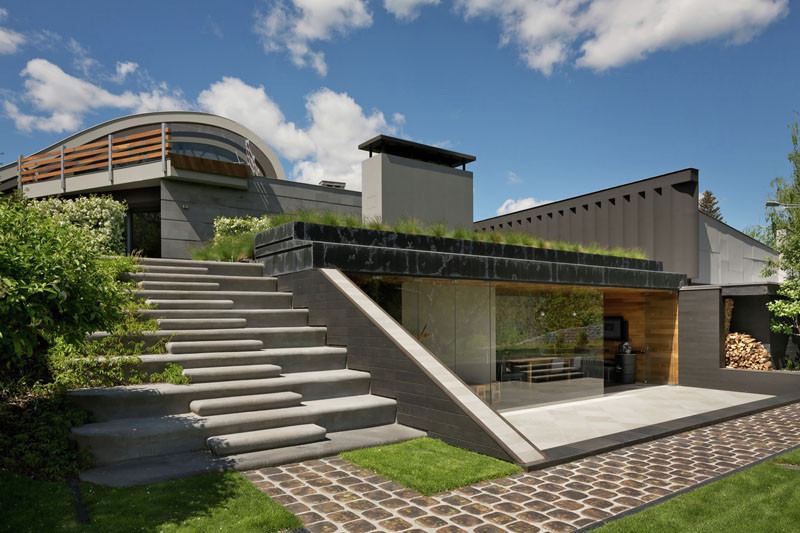 ---
On the original site, the area had a difference of 15m (or 49 feet) in the height of the land, so the designers decided to divide it into two flat terraces.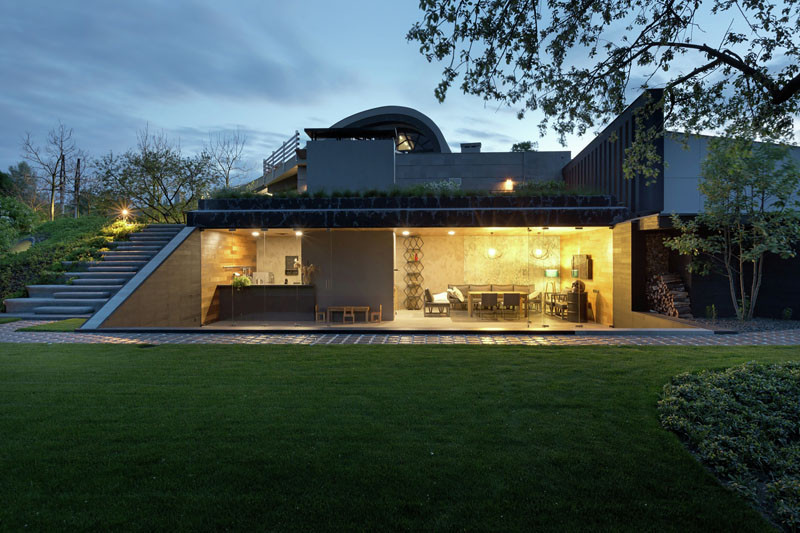 ---
Inside one of the terraces, they designed a grotto for the children to play in.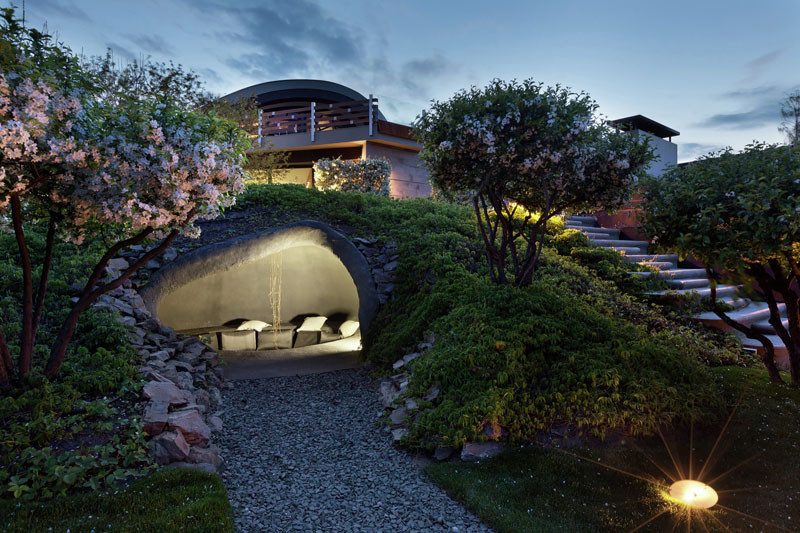 ---
Stairs connect the grotto and lower level to the main level of the home.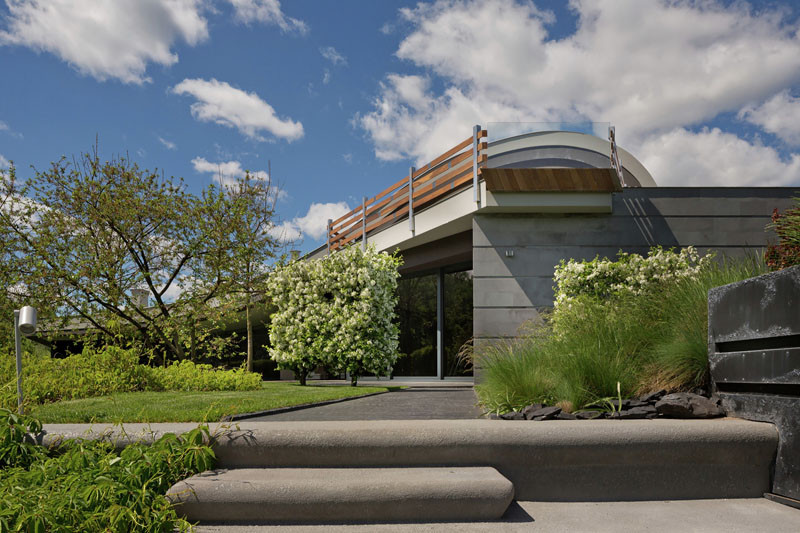 ---
Pathways direct you to the outdoor entertaining areas of the home.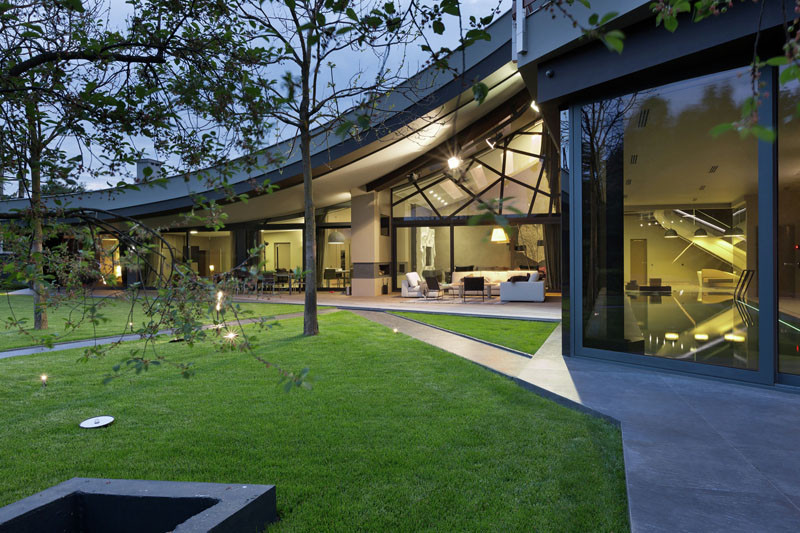 ---
There is a nice outdoor space, with a fireplace and lounge, and also an outdoor dining area.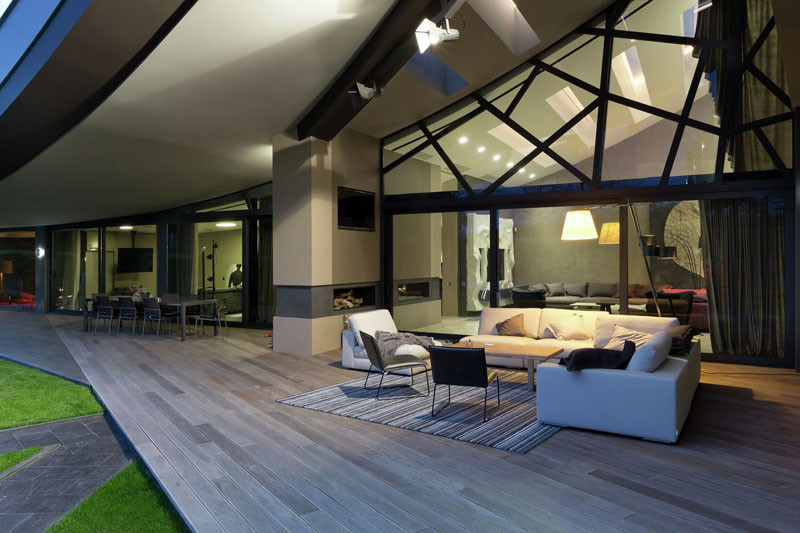 ---
Almost every room in the home has a view of the birch grove and the lake.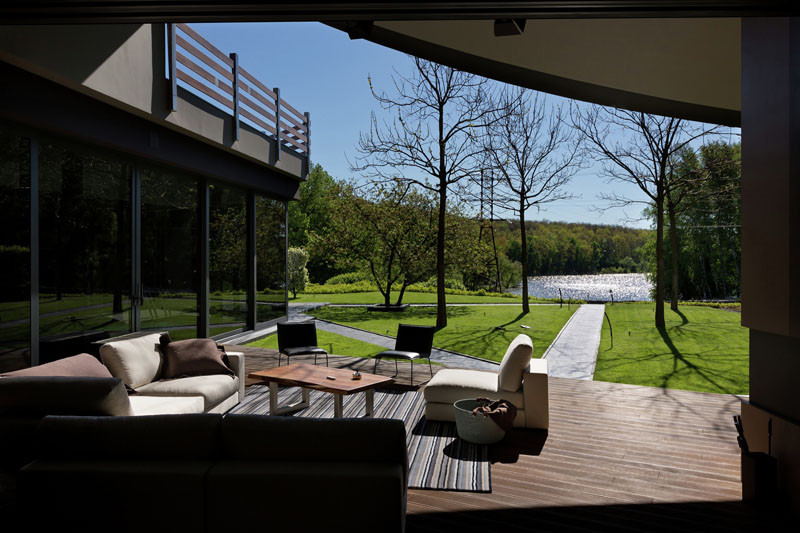 ---
Heading further inside, there's an indoor swimming pool.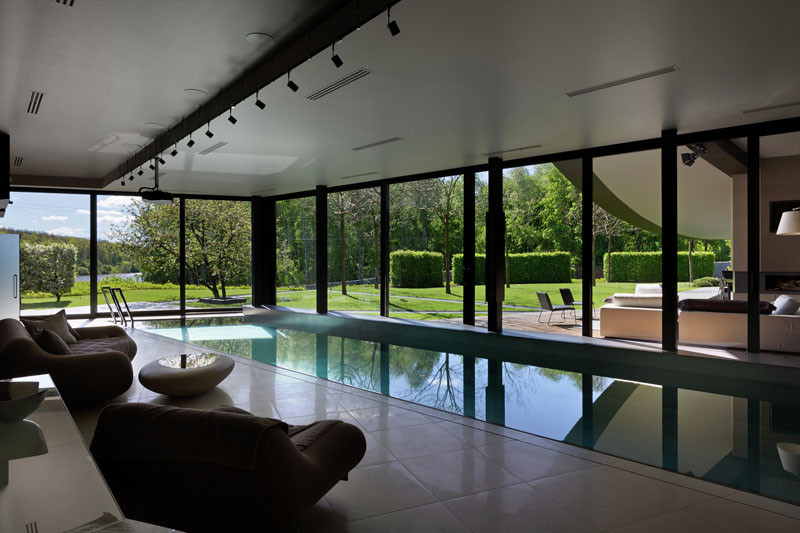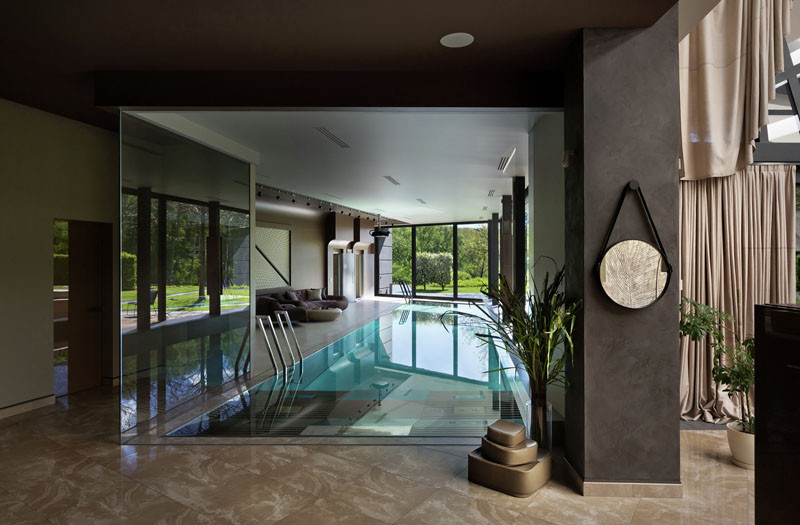 ---
Just around the corner from the swimming pool is the living room.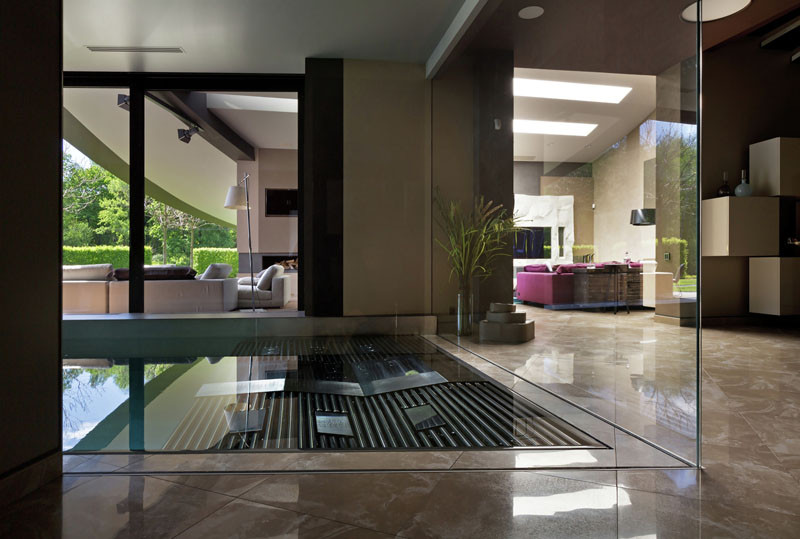 ---
The living room has pops of color with the blue rug and purple sofa, as well as a focal point with the almost rock-like wall unit that houses the television.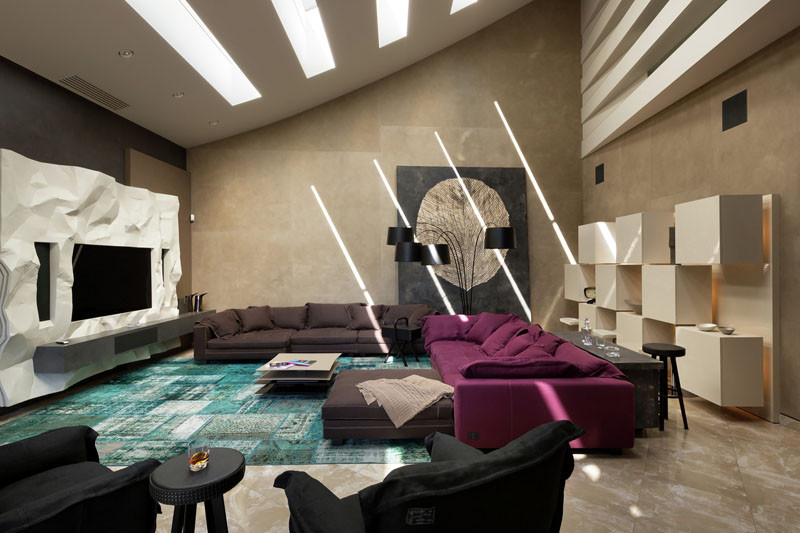 ---
One of the bedrooms is specifically designed for a child, with the bed tucked away into the wall.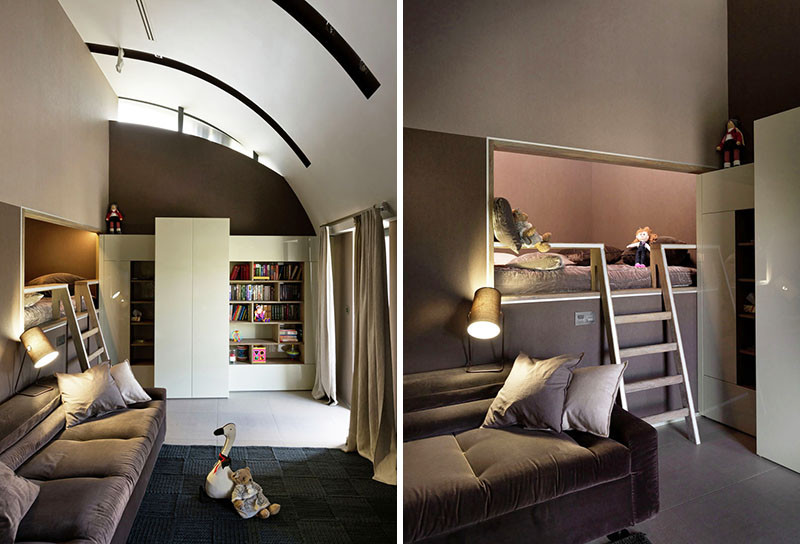 ---
A large bathroom has been included in the design of the house, with a standalone bathtub and double sinks.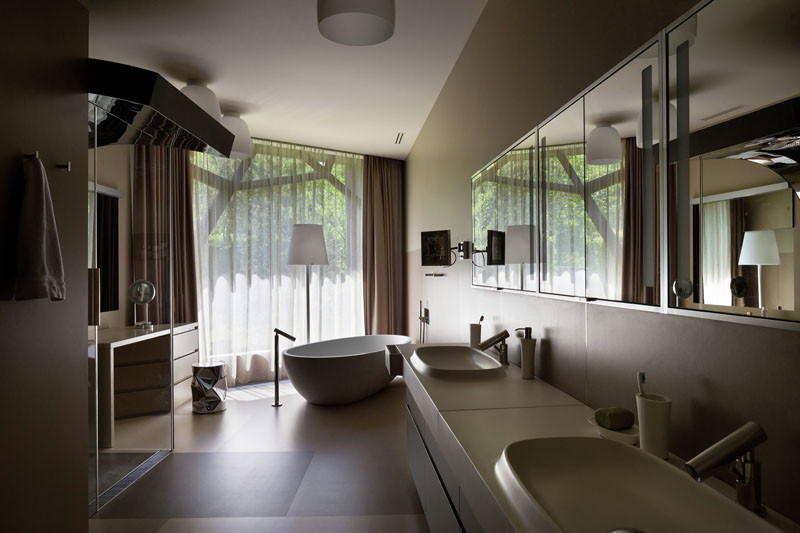 ---
There's also a make-up vanity, and a shower with a curved ceiling.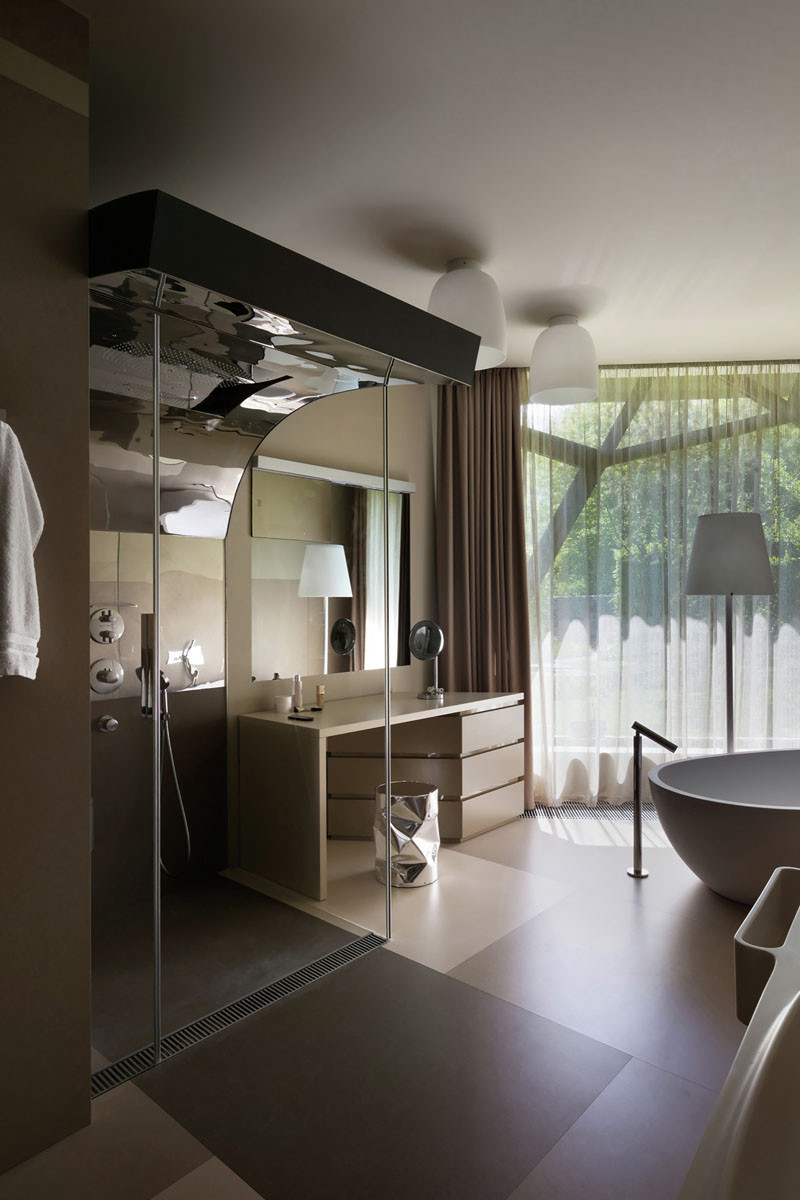 ---
Here is a look at the top of the stairs, just off the kitchen.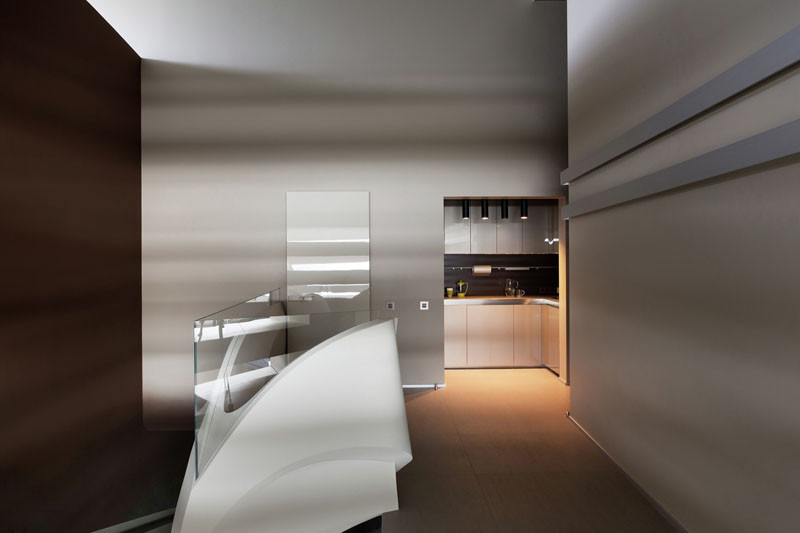 ---
The stairs are a unique sculptural creation.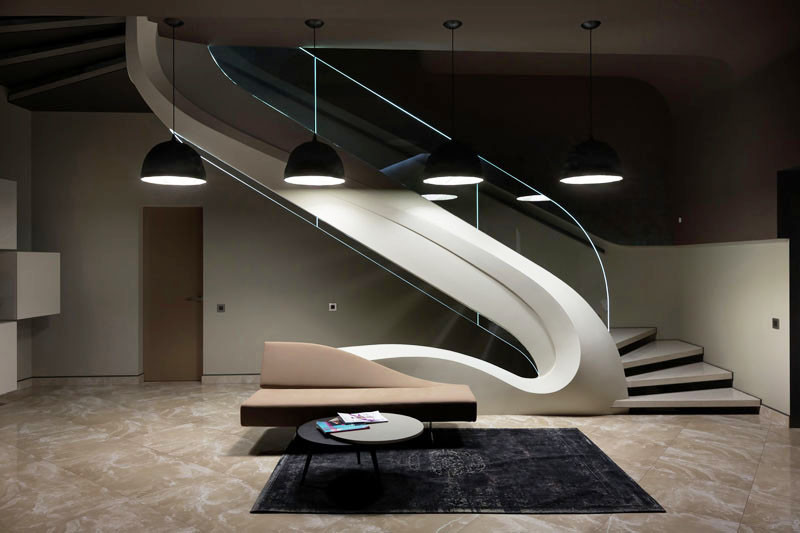 ---