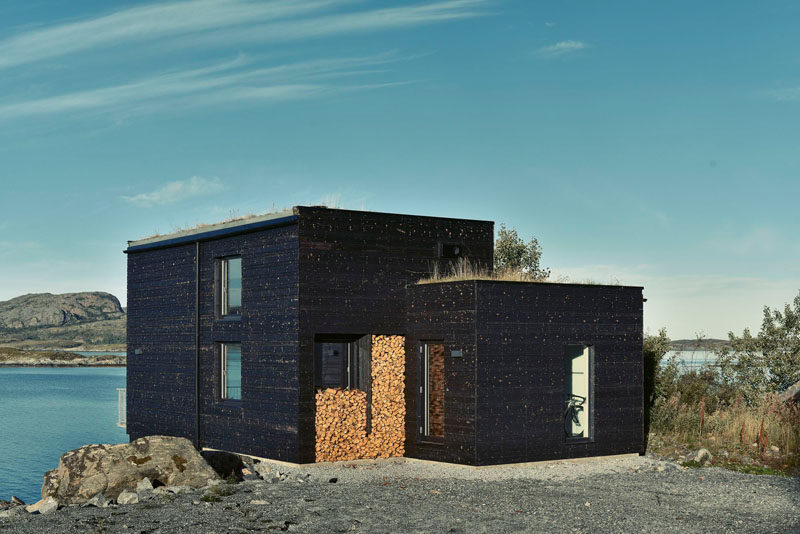 Located on coast of Stokkøya, Norway, just next to the water, overlooking the neighboring islands and the Norwegian Sea, is Hadar's House, a small home for a chef, designed by Asante Architecture & Design.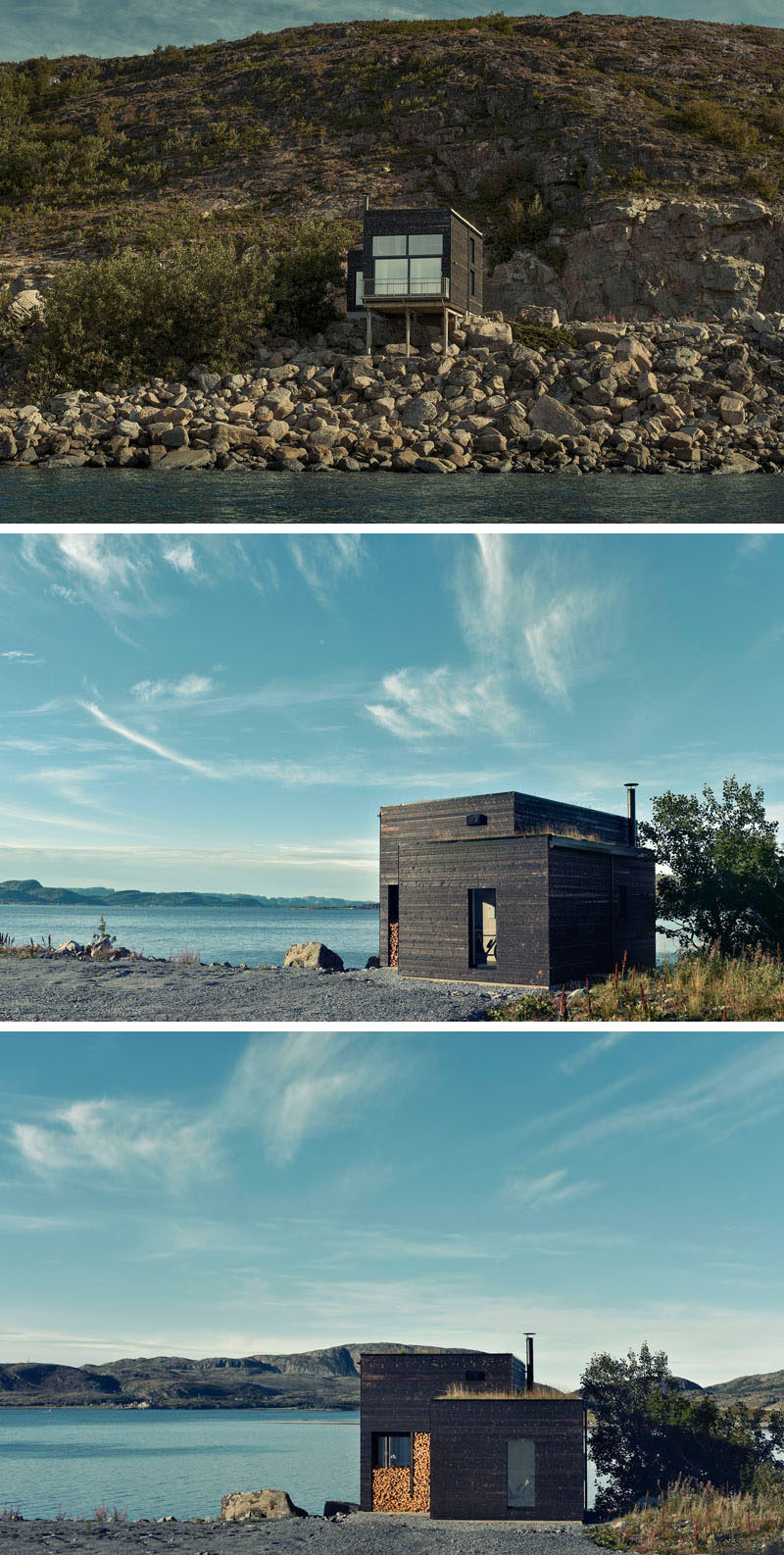 ---
As you enter the small house, there's a tile entryway with walls lined with wood that provide a space for storing a bike, coats, and shoes.
---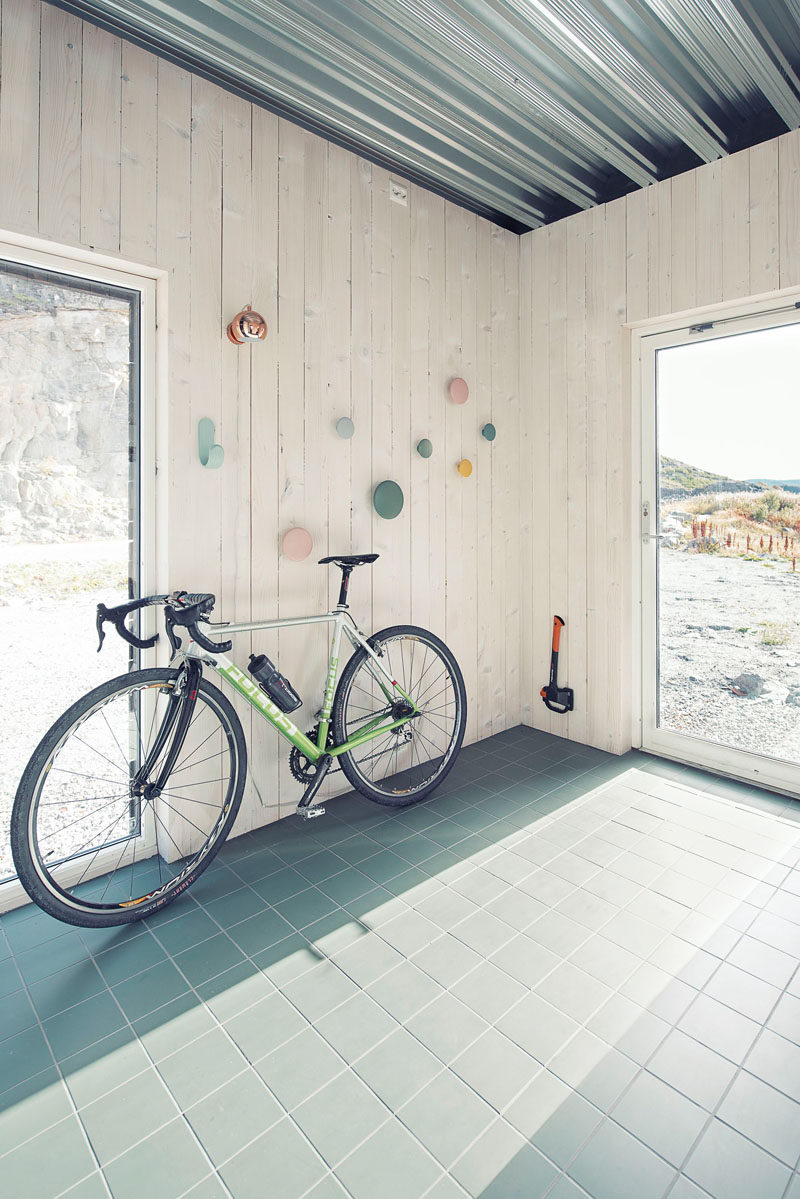 ---
As part of the overall house design, the home owner wanted to make sure there would be sea views from all of the rooms throughout the house.
In the main living area, a brightly colored teal blue kitchen with a white tile backsplash lines one wall.
---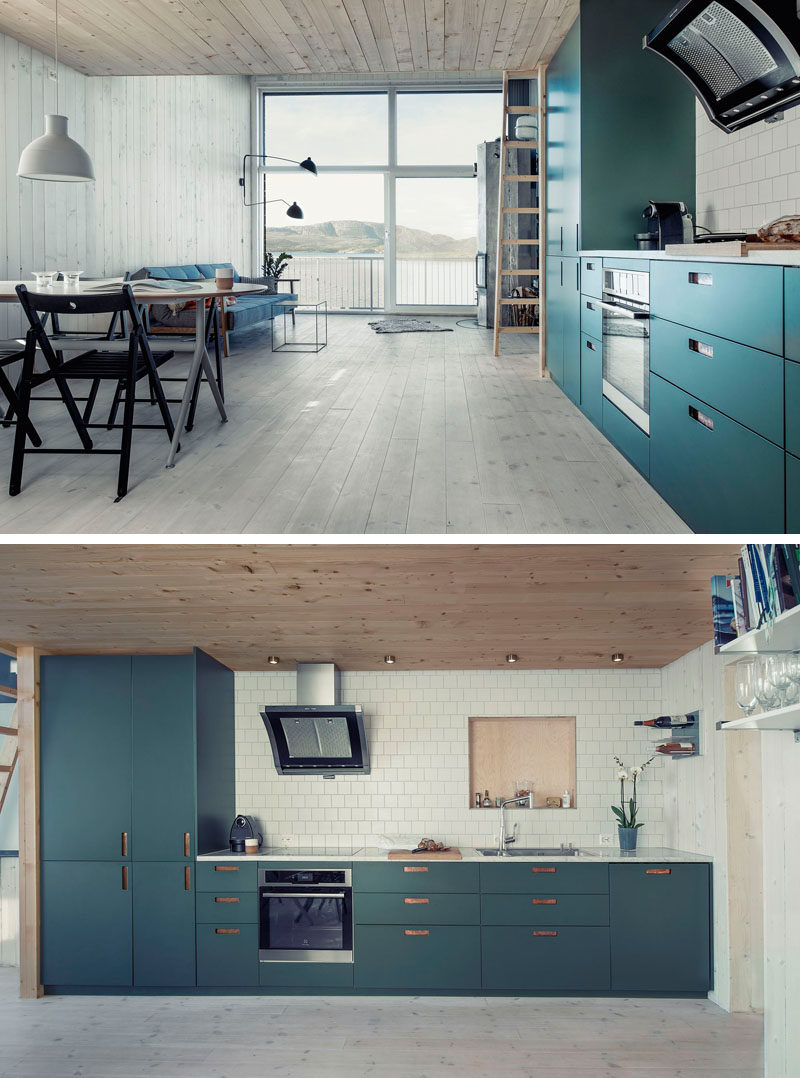 ---
Opposite the kitchen is the dining area that has its own window, and a pendant light anchors the dining table in the open floor plan.
---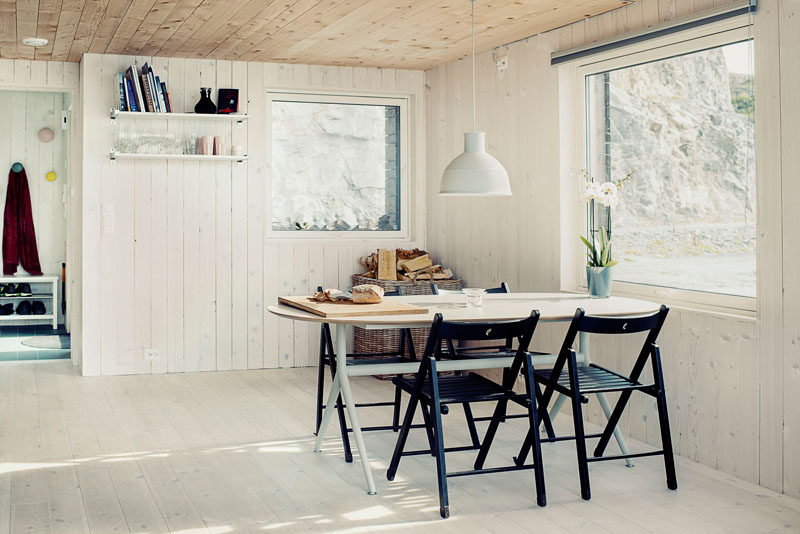 ---
Large windows fill the living room with light, and a wood burning fireplace keeps the space warm and cozy.
---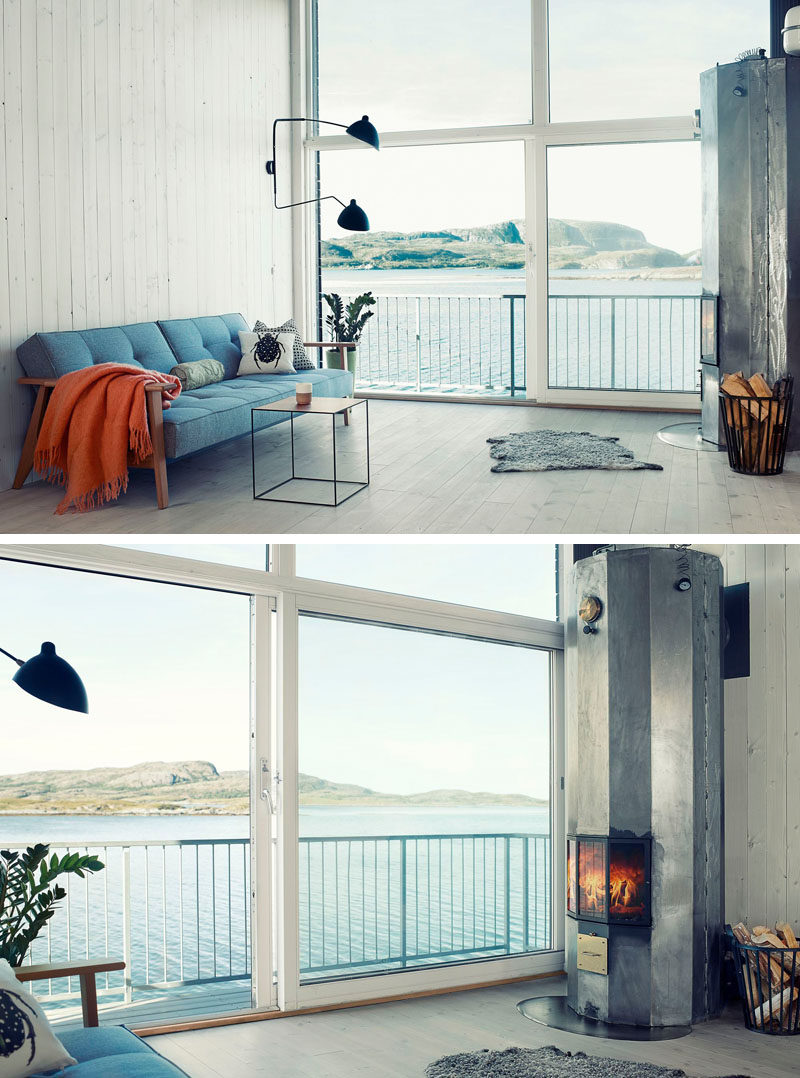 ---
Looking back towards the kitchen, you become aware of the lofted bedroom that's accessed by a wooden ladder.
Throughout the home, the trapezoidal metal sheets of the interior roof are left exposed giving a playful contrast to the warm wood while reflecting the light from the sky and the water into the building.
---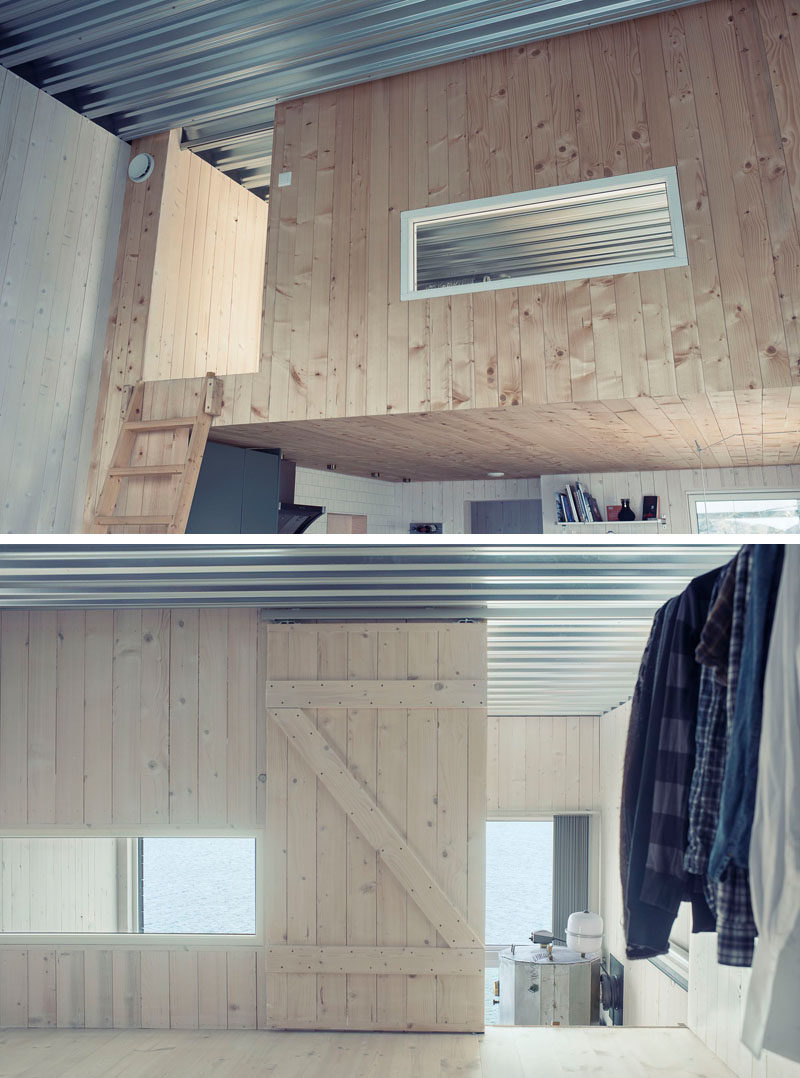 ---
Back on the lower area and just off the entry hallway is the bathroom that has a built-in bathtub surrounded by gray and white tiles, that's perfectly positioned for water views.
---