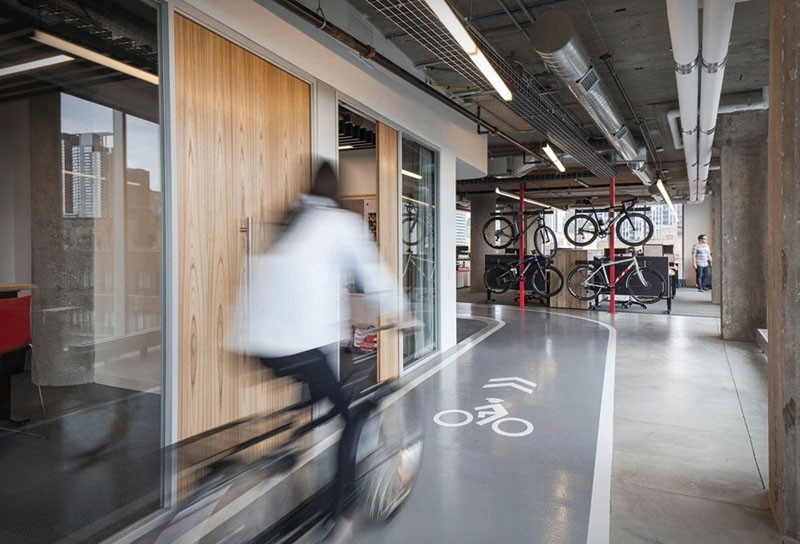 When SRAM Corporation, a global bicycle component manufacturer, wanted to create a new headquarters, they turned to Perkins+Wills for the design.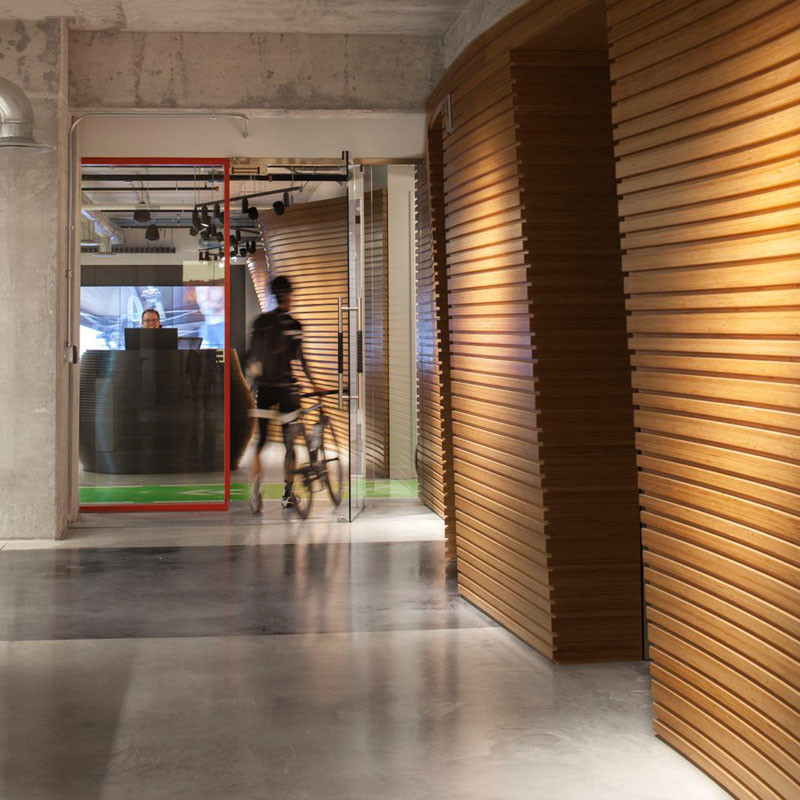 ---
Located in Chicago, Illinois, their new office is all about cycling, including a 1/8 mile test track that winds through the office, connecting all of the different areas together.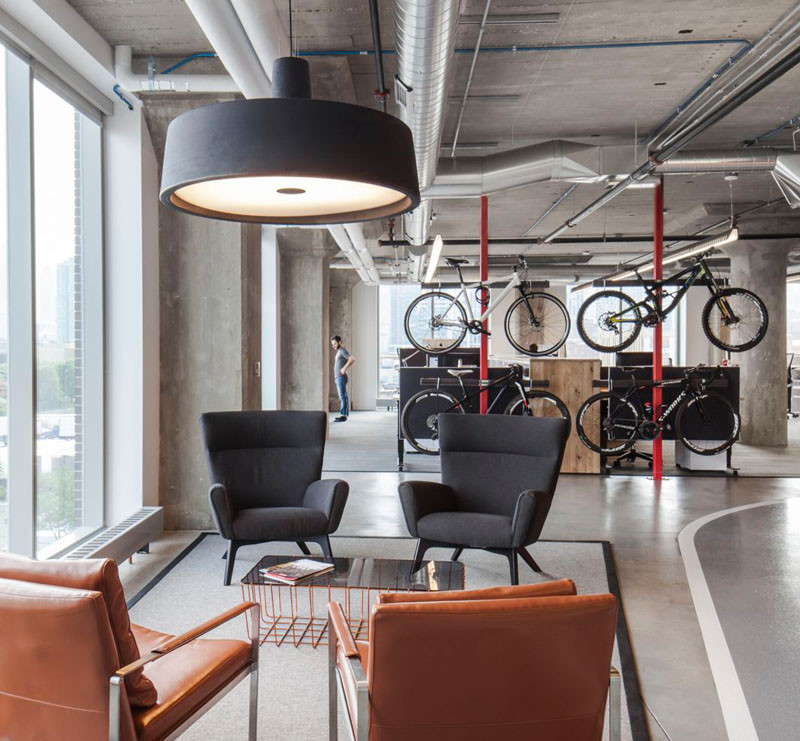 ---
There is regular office space, as well as plenty of open and enclosed meeting spaces.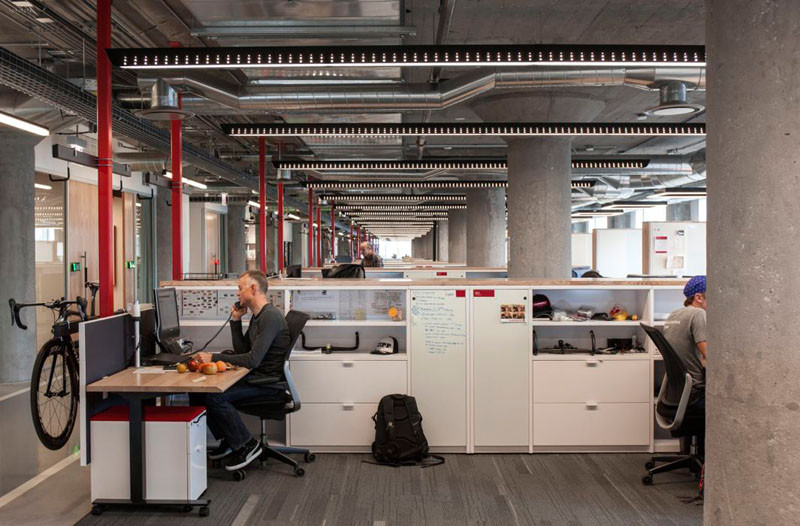 ---
Bike storage isn't a problem, as there are a lot of storage spots for commuter bikes and test bikes throughout the office.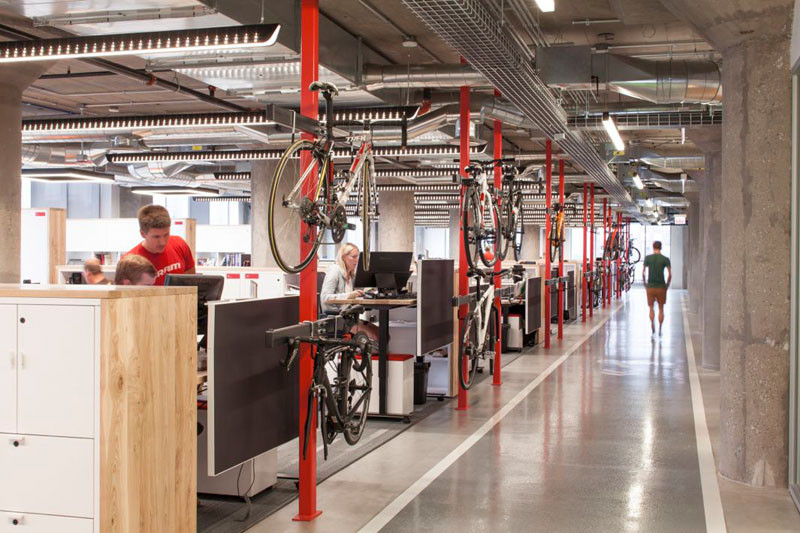 ---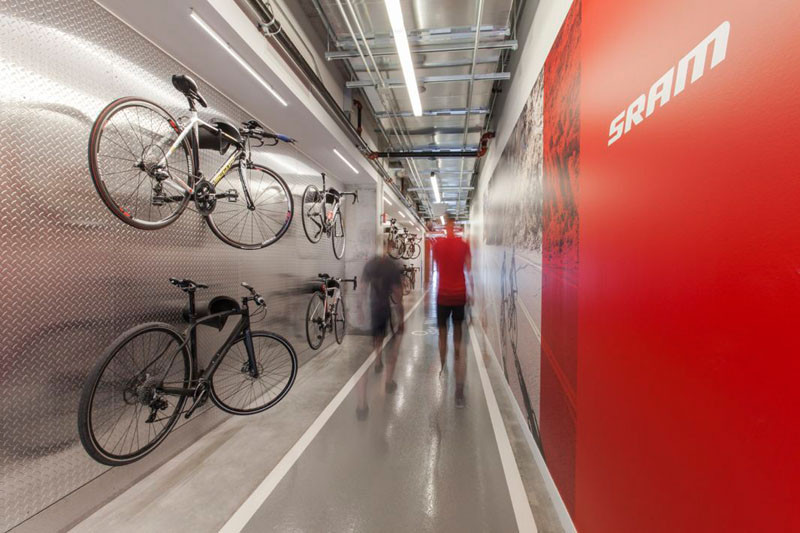 ---
The offices also have a workshop for making and testing components.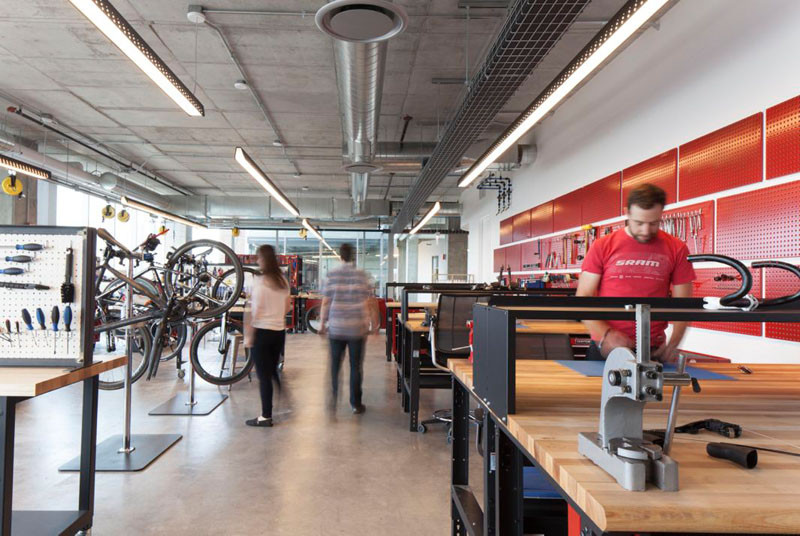 ---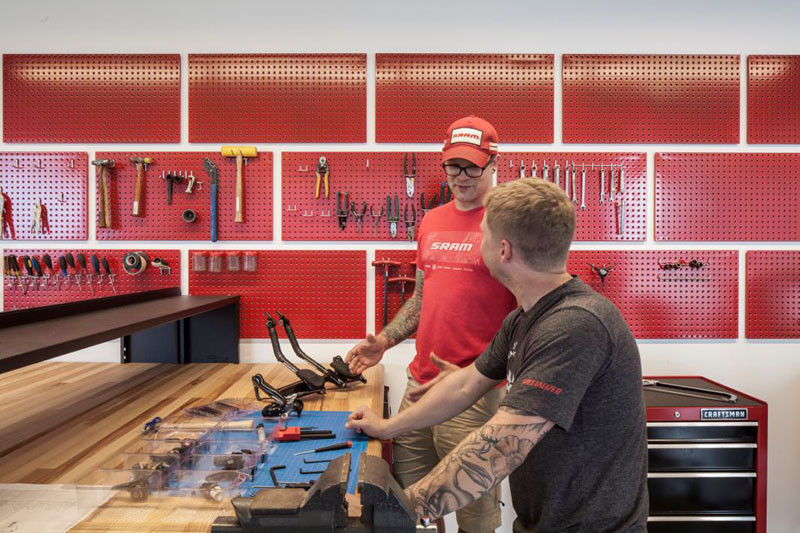 ---
And for staff members that ride their bikes to work, there's also a locker room for storing your bike gear.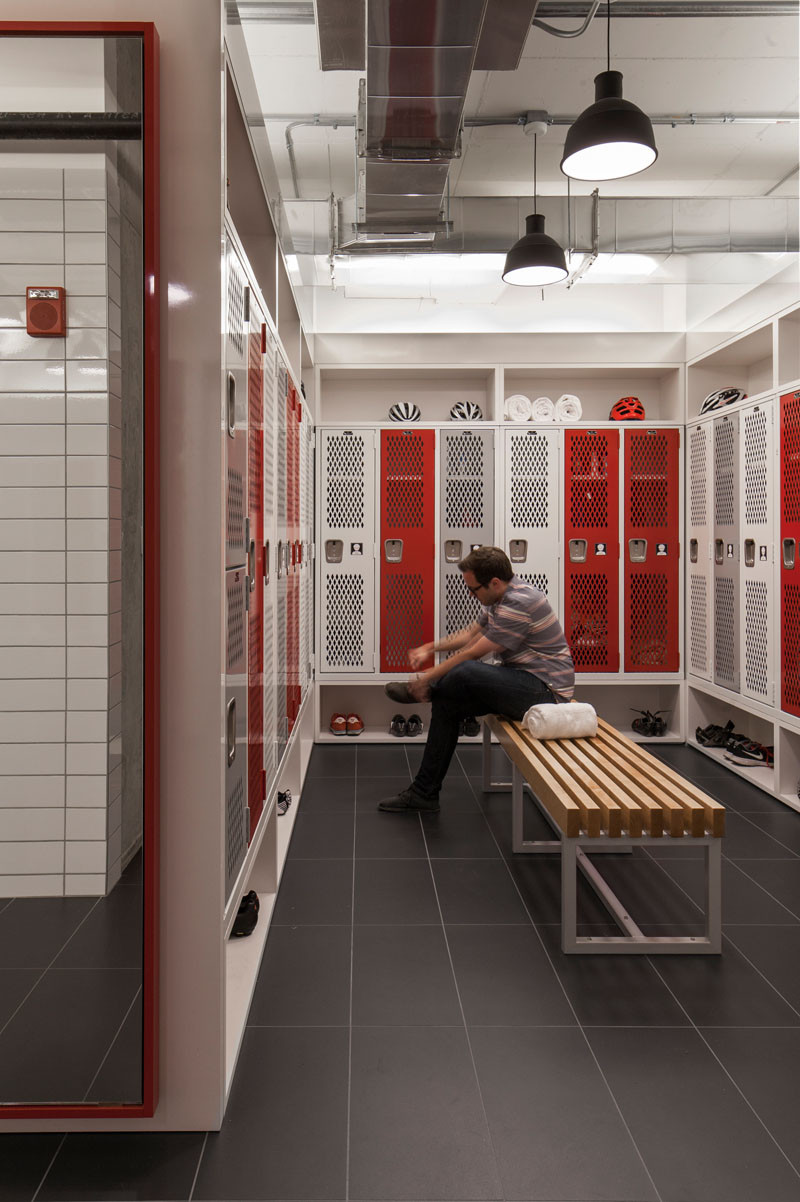 Photography by Michelle Litvin
---
You can see more by watching the video about the office below.