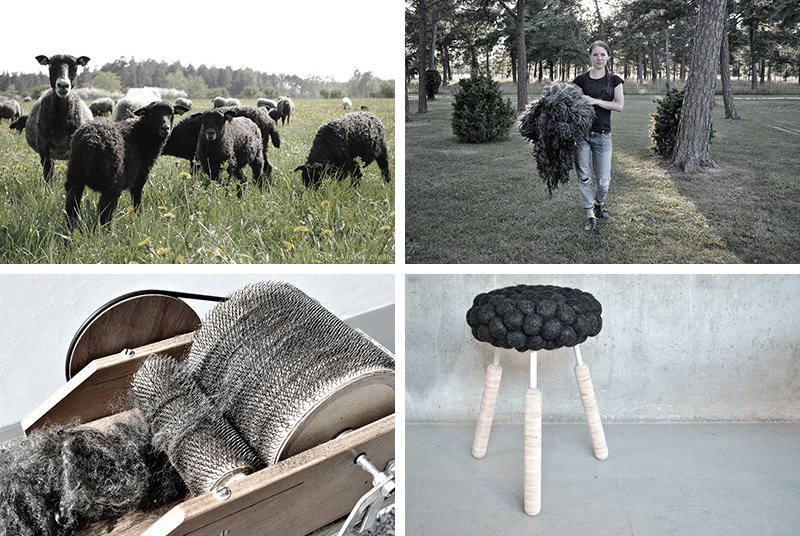 Swedish designer Hanna Bramford, has created the Black Sheep Stool as part of her Design Process and Prototype course at the Lund School of Architecture.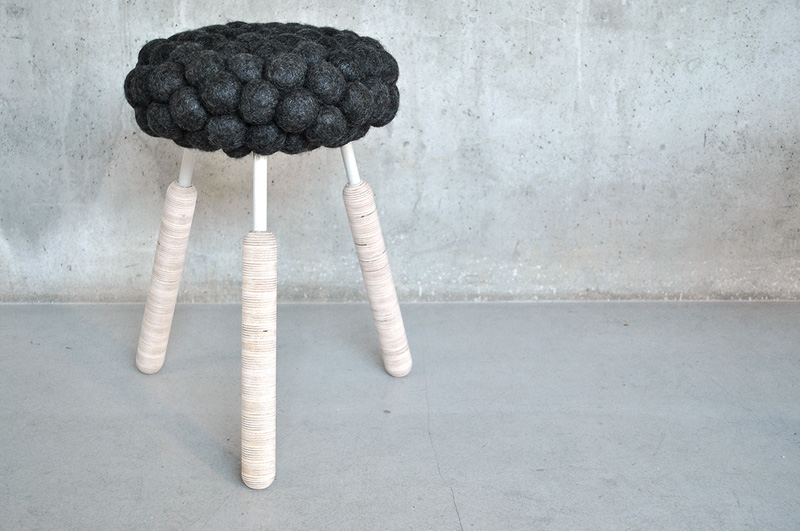 Hanna's description of the stool:
The starting point in the project was to be inspired by a chosen rebel. Instead of choosing a specific person, I chose the metaphor "The Black Sheep" as someone who stands out from the group. I simply decided to explore what I could get from a black sheep. This is my process and my final prototype.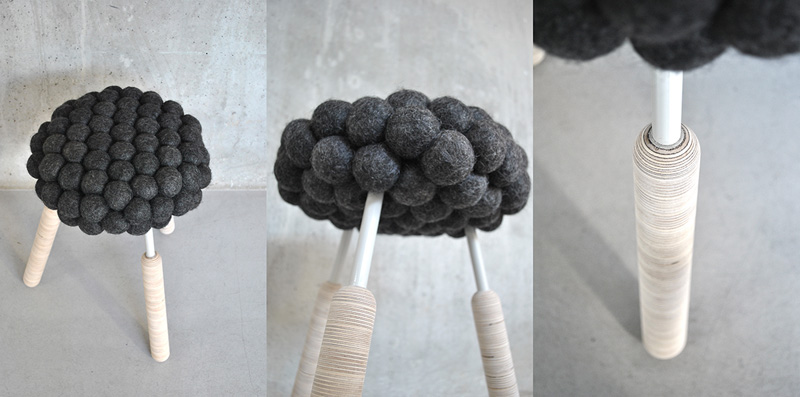 Hanna worked with a sheep farm to gather the black wool from a flock of Gotland Sheep.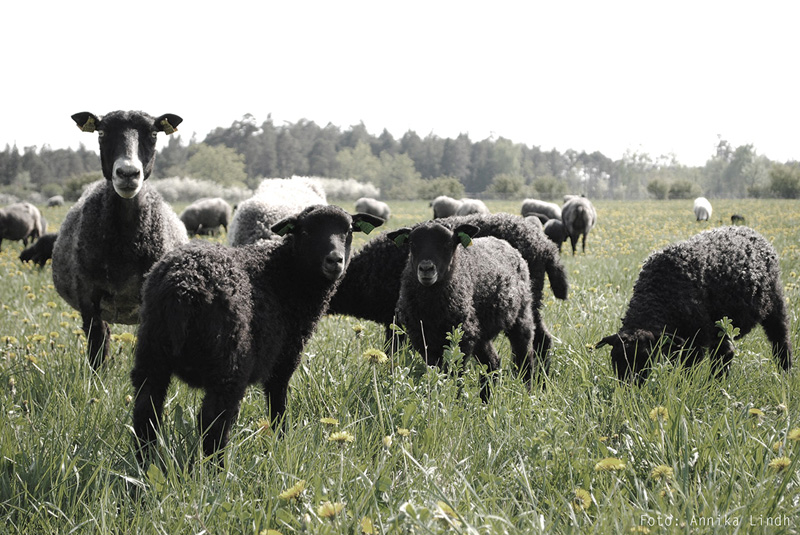 Here, Hanna carries the wool from a sheared sheep, it's approximately 3.3 pounds (1.5 kgs).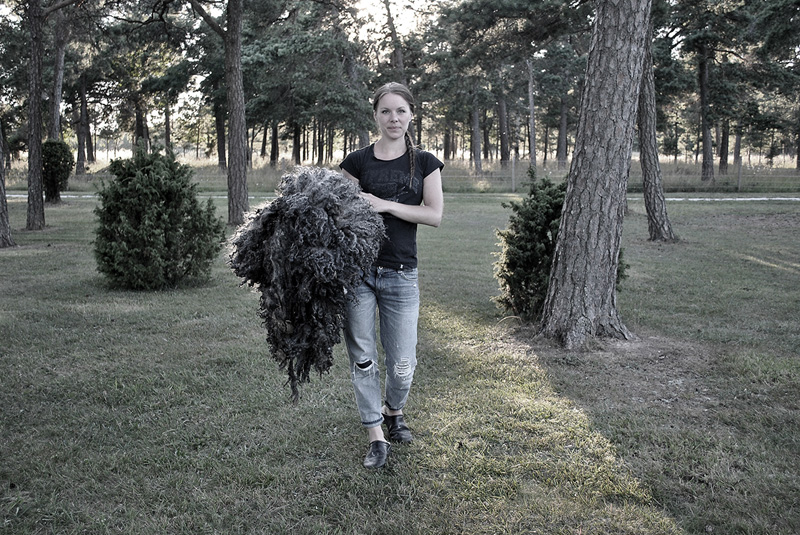 The next step for Hanna was to turn the wool into felted balls.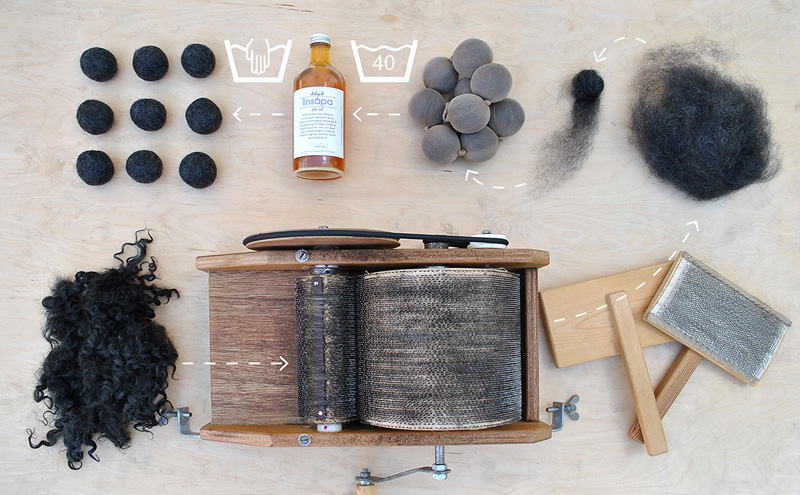 Carding the wool removes any knots and tangles as well as cleans any debris from it.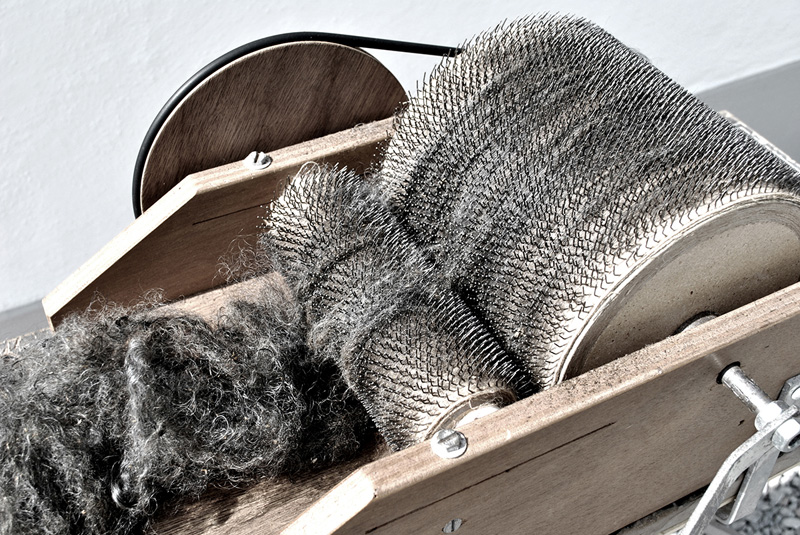 She then washes and felts the wool to make it into balls.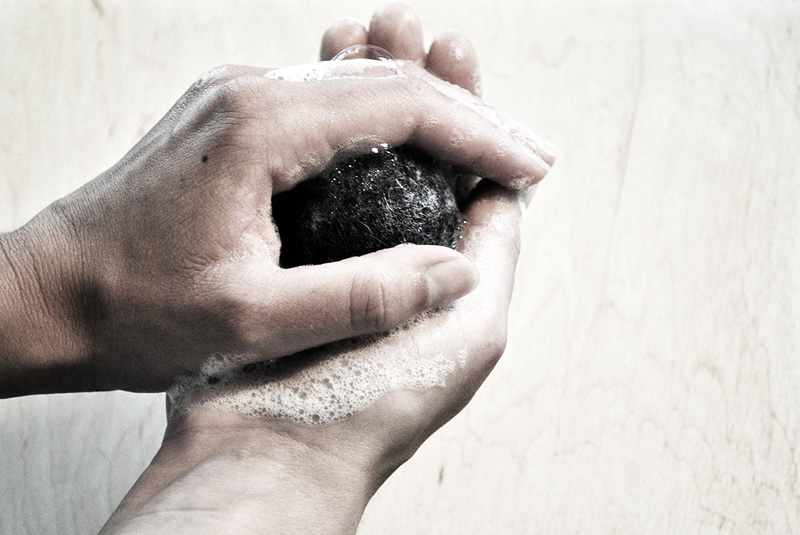 Hanna was able to turn the wool into 100 felted balls, which were then used for the seating material on her stools.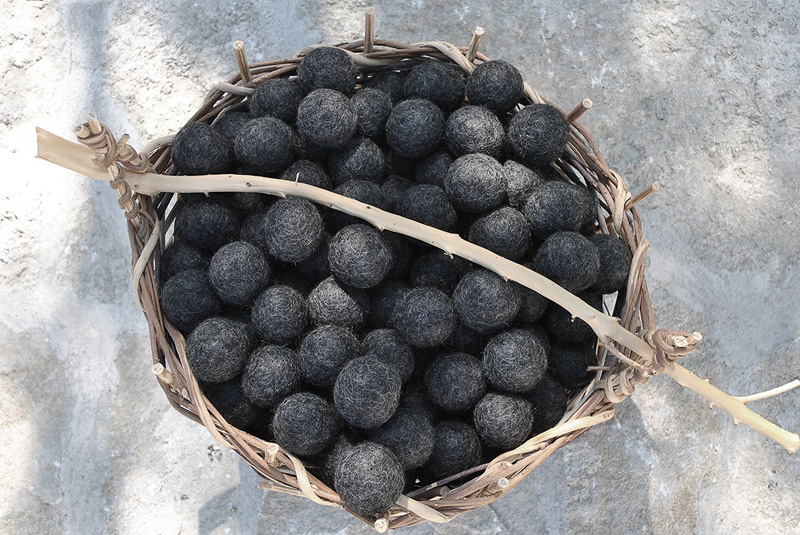 Finally, we can see how the wood seat and legs were formed on a lathe.