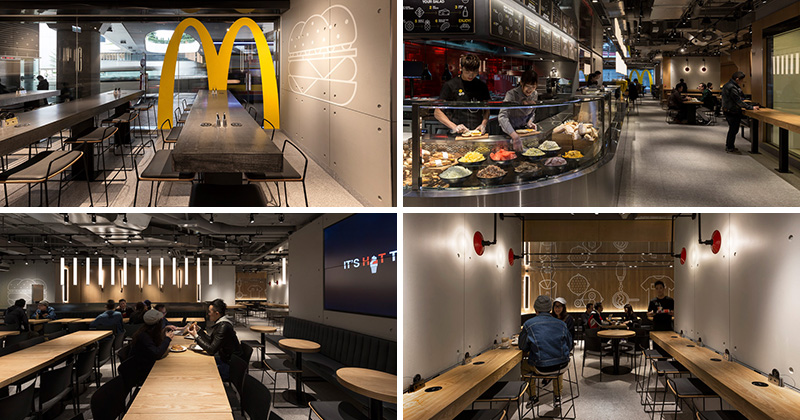 A McDonald's in Hong Kong has recently completed a new sleek and sophisticated interior design they're calling "McDonald's Next." We've been seeing a number of new interior designs from the fast-food giant in recent years, but this one is probably the most remarkably modern of them all.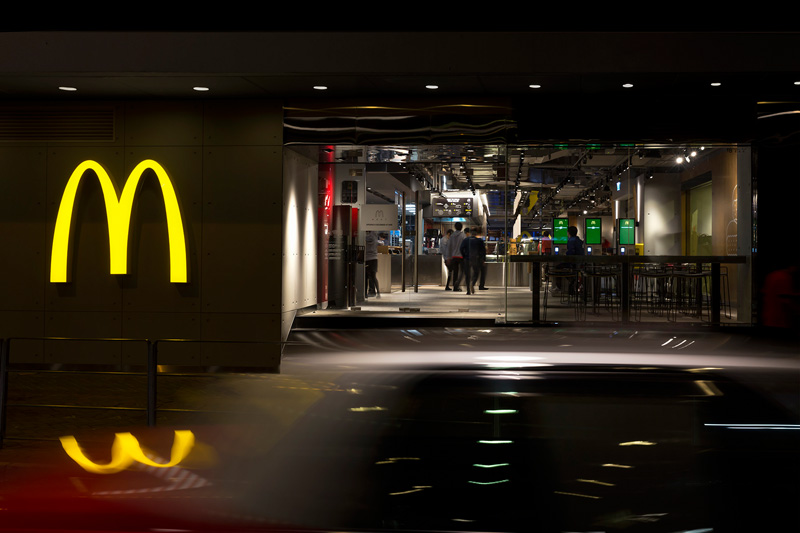 Working together with design firm Landini Associates, they've completely transformed everything about what we normally think a McDonald's looks like.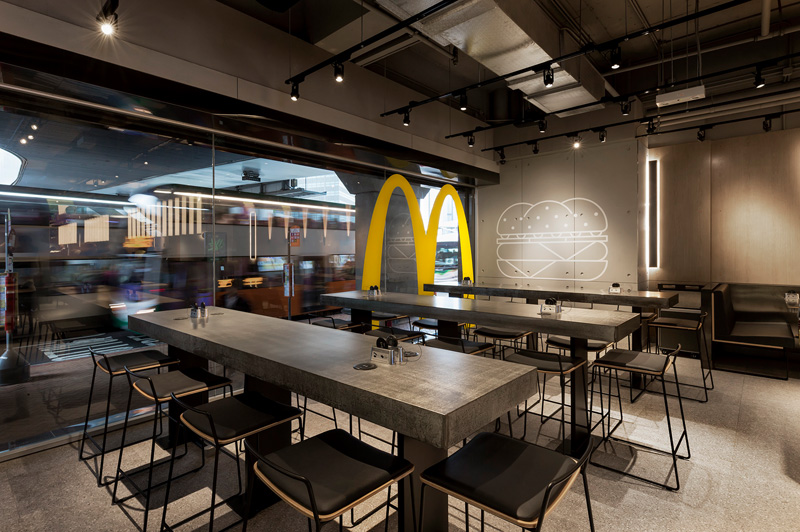 Gone are the red and yellow hard plastic seats and Ronald McDonald, leaving the only recognizable icon in the new space being the golden arches.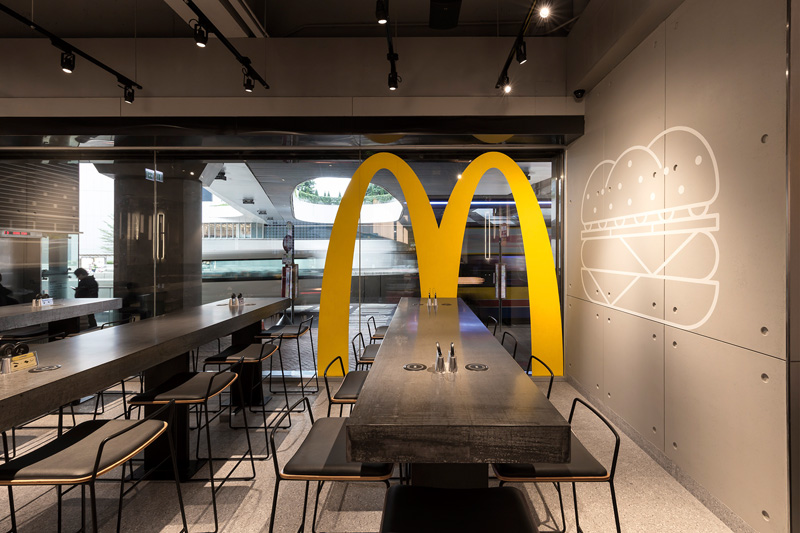 Artwork has been kept minimal, with simple outlined illustrations, that pay homage to the original cheeseburgers and other iconic products.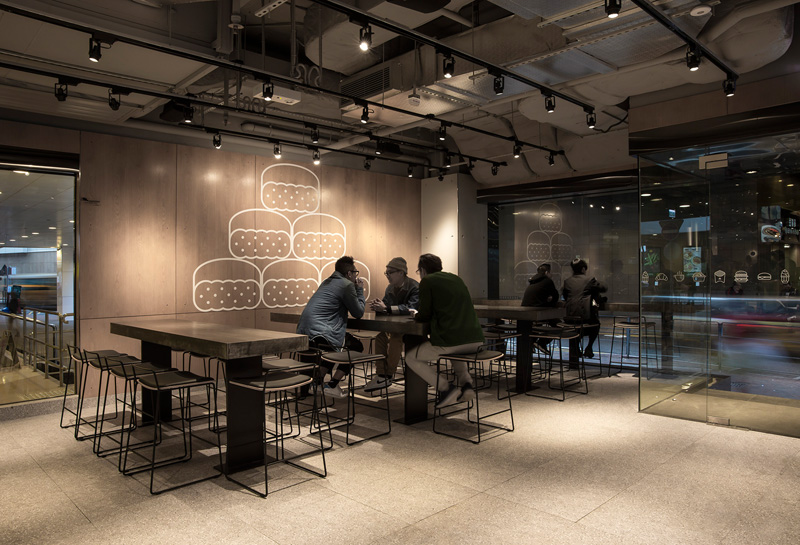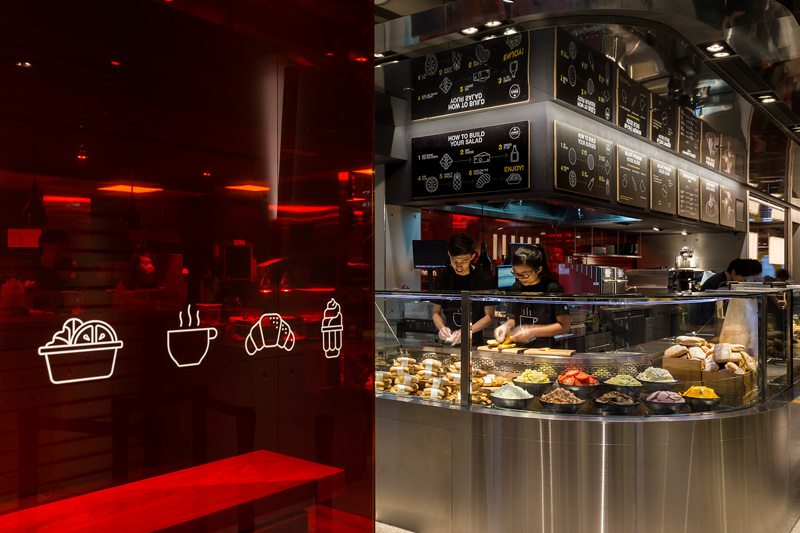 Upon entering the restaurant, you're able to order and pay for your food, customized to your liking, at one of the touch-screen kiosks.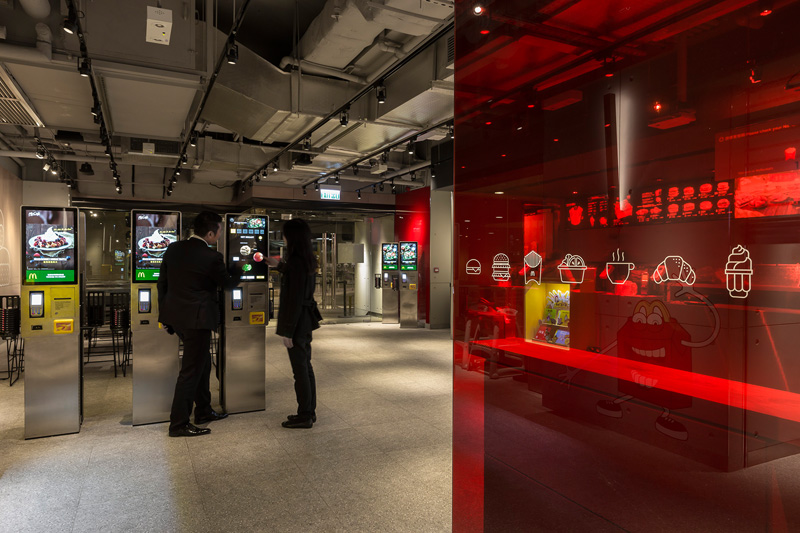 After ordering, you have the option to pick up your food for takeaway orders, or you can have your food brought to the table via table service (after 6pm).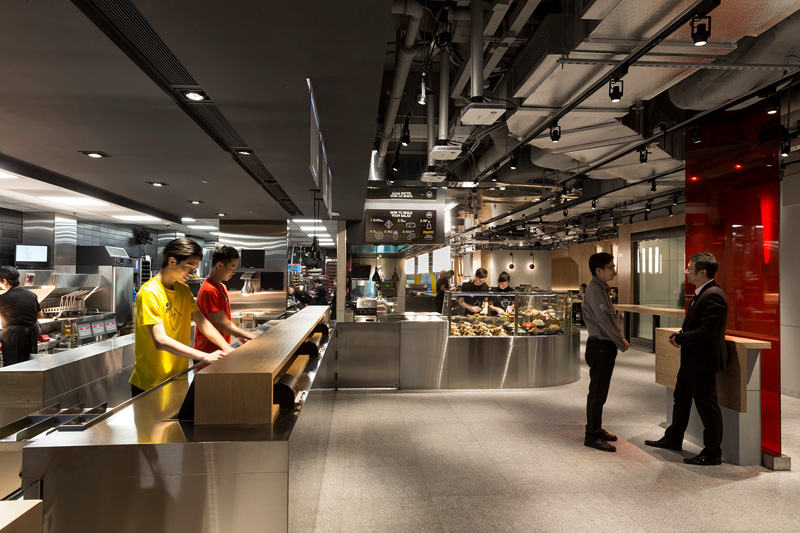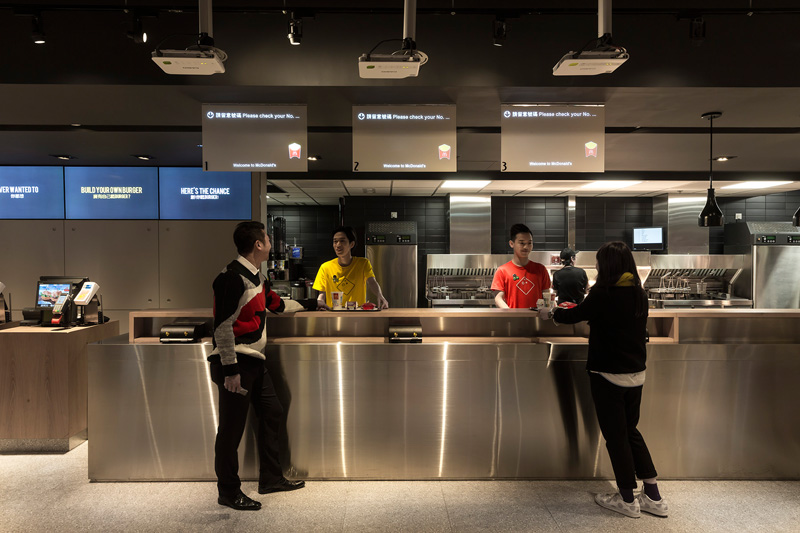 Unlike other McDonald's where all of the cooking is done 'behind-the-scenes', at this McDonald's they have the grill on display, available for everyone to see.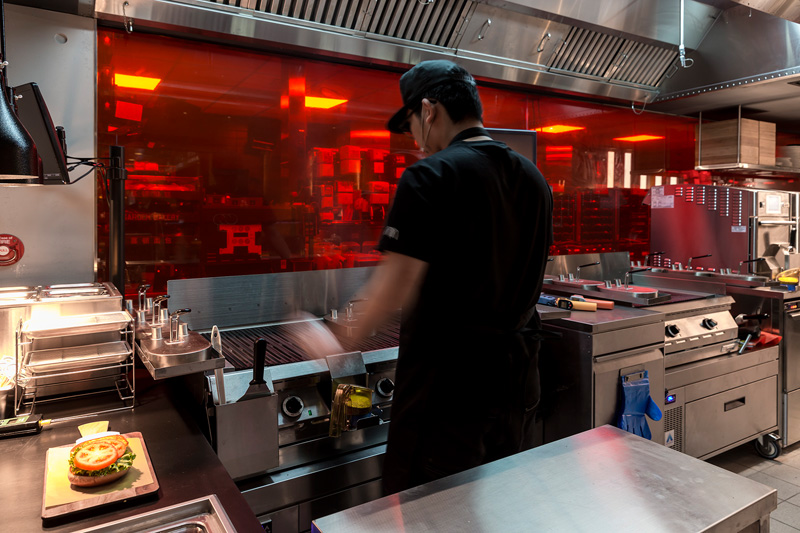 McCafe is no longer a standalone section, and has been integrated with a cold service bar for salad, desert, drink and food preparation.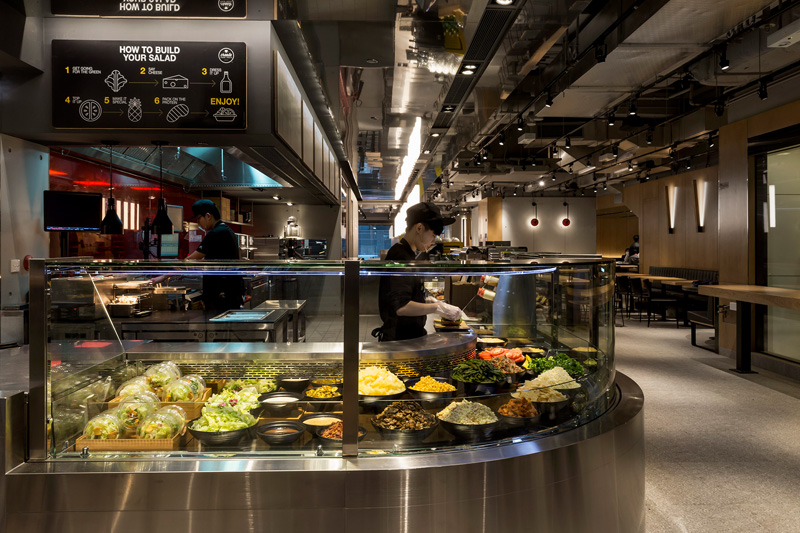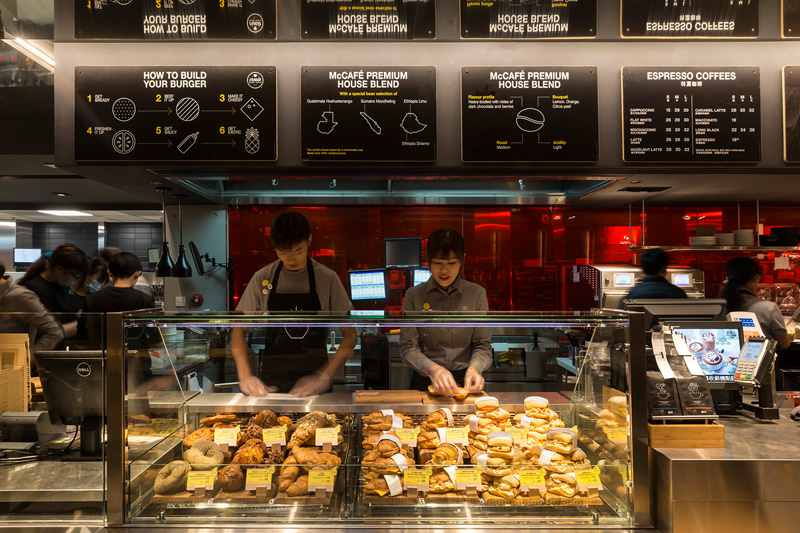 Some of the kitchen is visible through the transparent red glass, allowing customers to see the food preparation.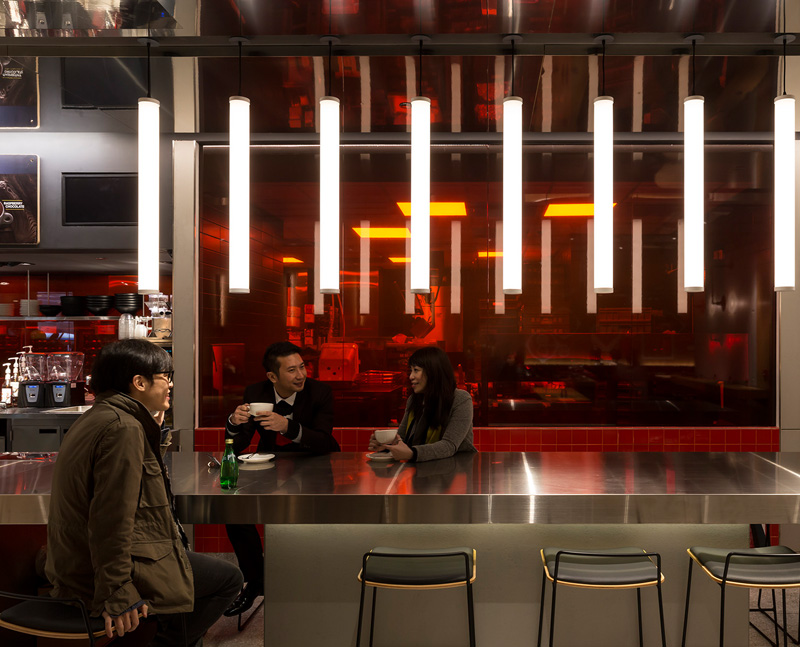 In the dining area of the restaurant, a palette of concrete, glass, stainless steel and oak have been used.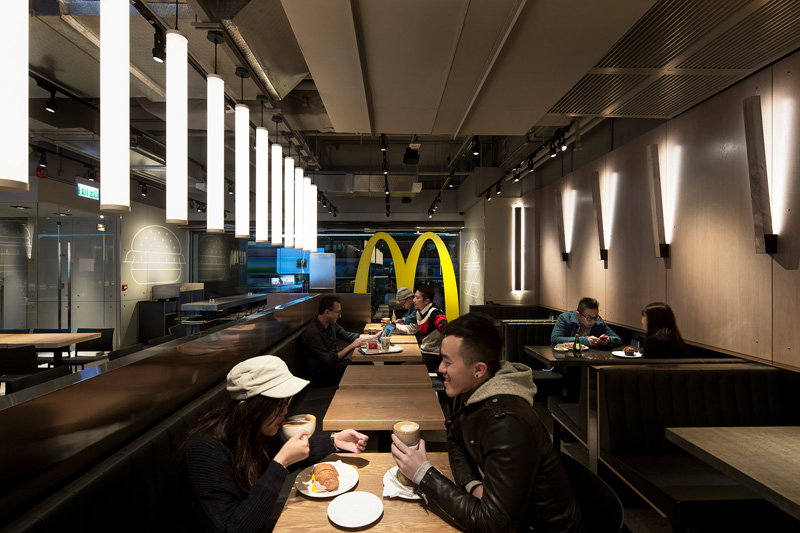 New seating types and areas have been designed for families, groups, and individuals, as well as having free WiFi and wireless charging in their tables.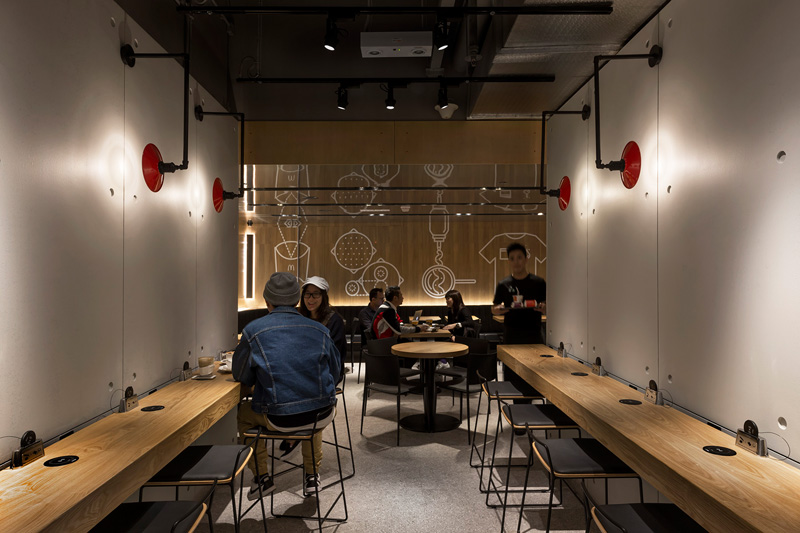 Here you can see some of the long communal tables.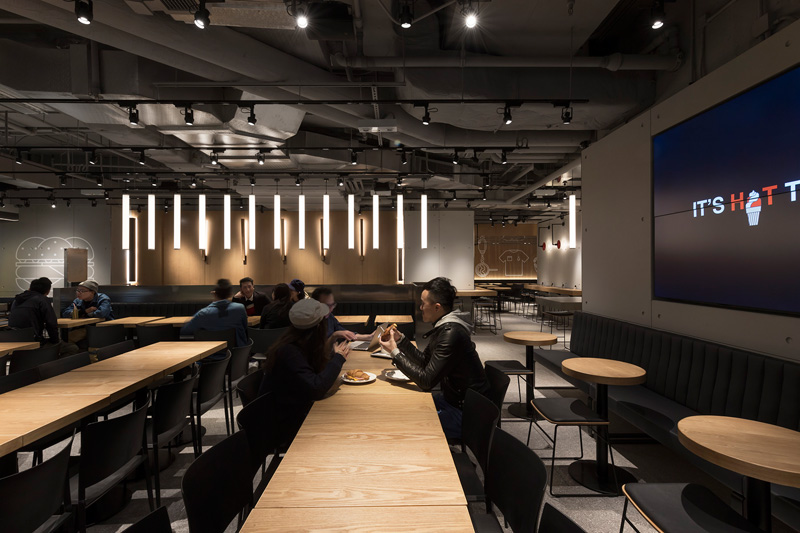 And smaller ones for more private meetings.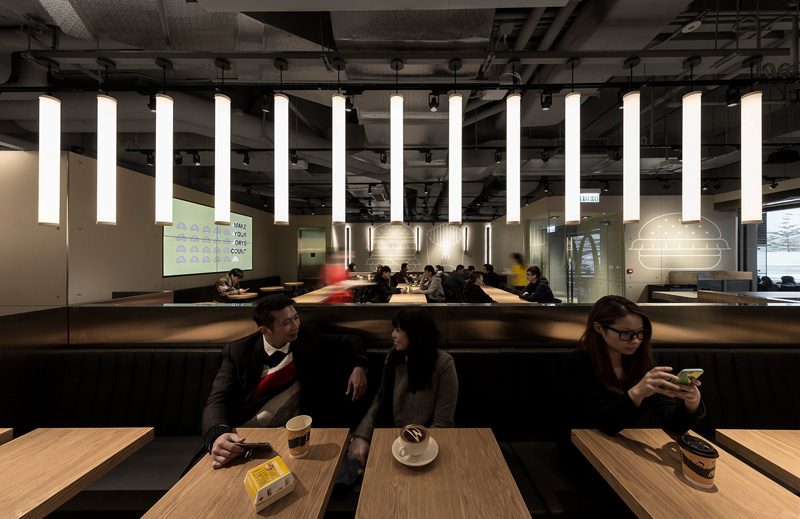 A computerized lighting scheme has been included in the design, allowing the lights to be altered throughout the day and night. This calmer, more intimate solution delivers a relaxed night time experience for the diners and a sharper quicker one for the day.