ALTS Design Office have sent us photos of this home they designed in Shiga, Japan, that's full of arched doorways, starting with the curved arch on the exterior of the home.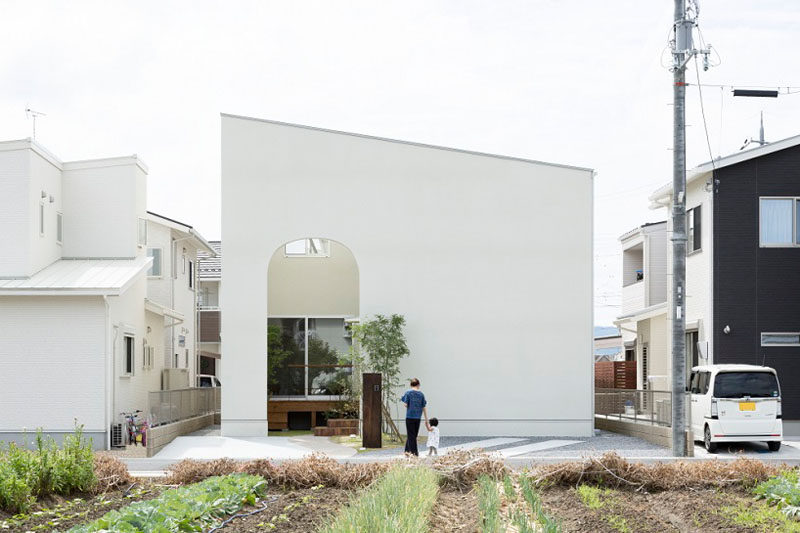 ---
Welcoming you to the home is a large arched doorway with a tiny window. Beside the front door is a space for storing shoes, coats and bikes.
---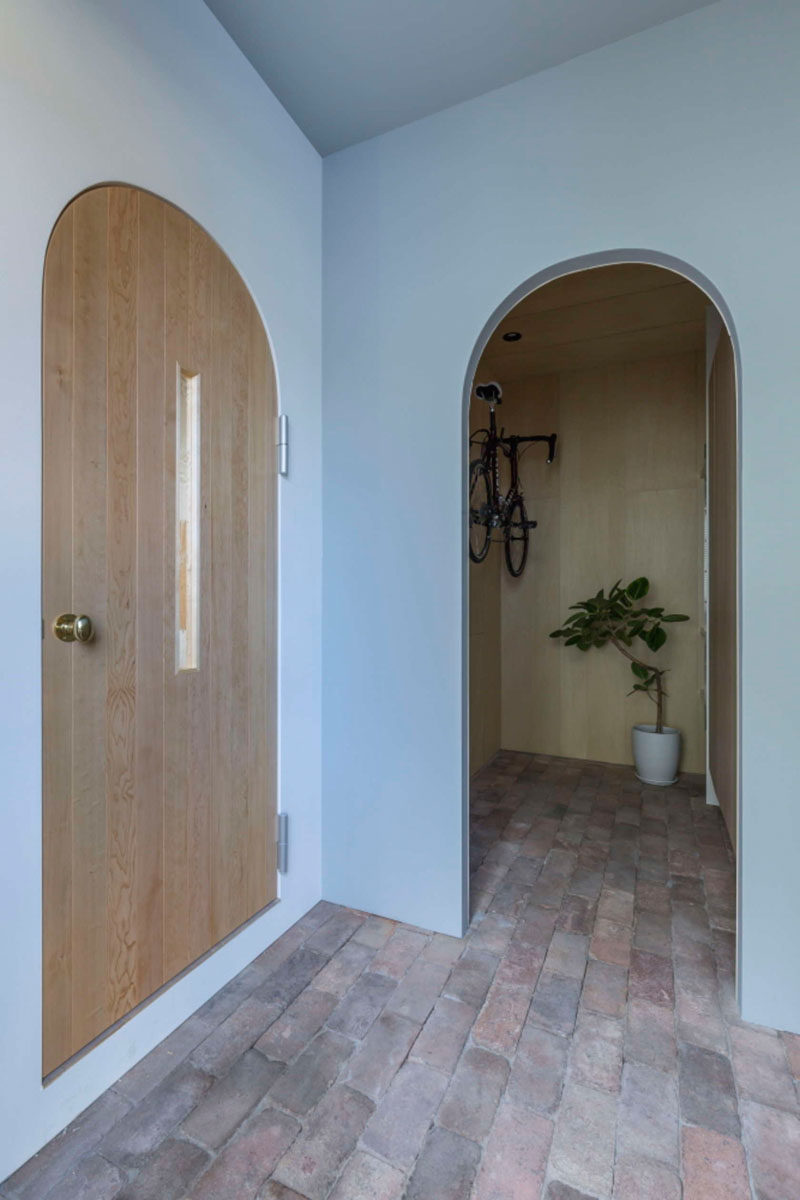 ---
The kitchen and dining room are located on the same level, with a small living room raised slightly to separate it from the rest of the space.
---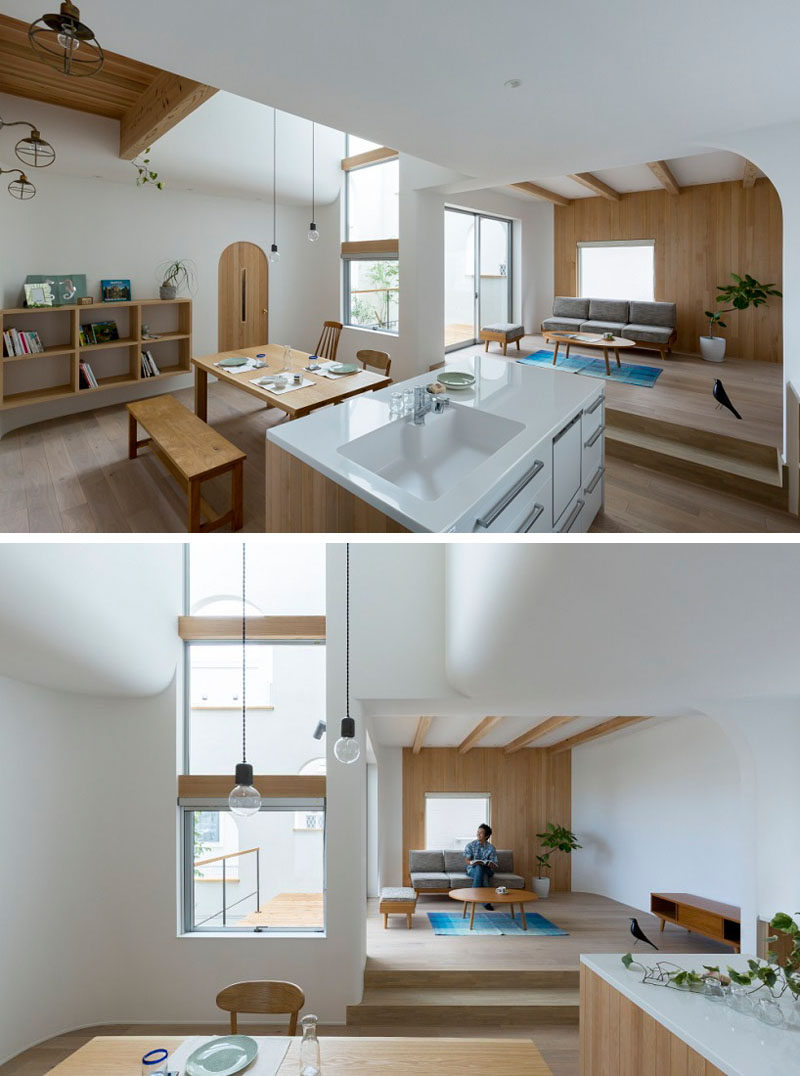 ---
Here are just a few examples of the arched details found throughout the home.
---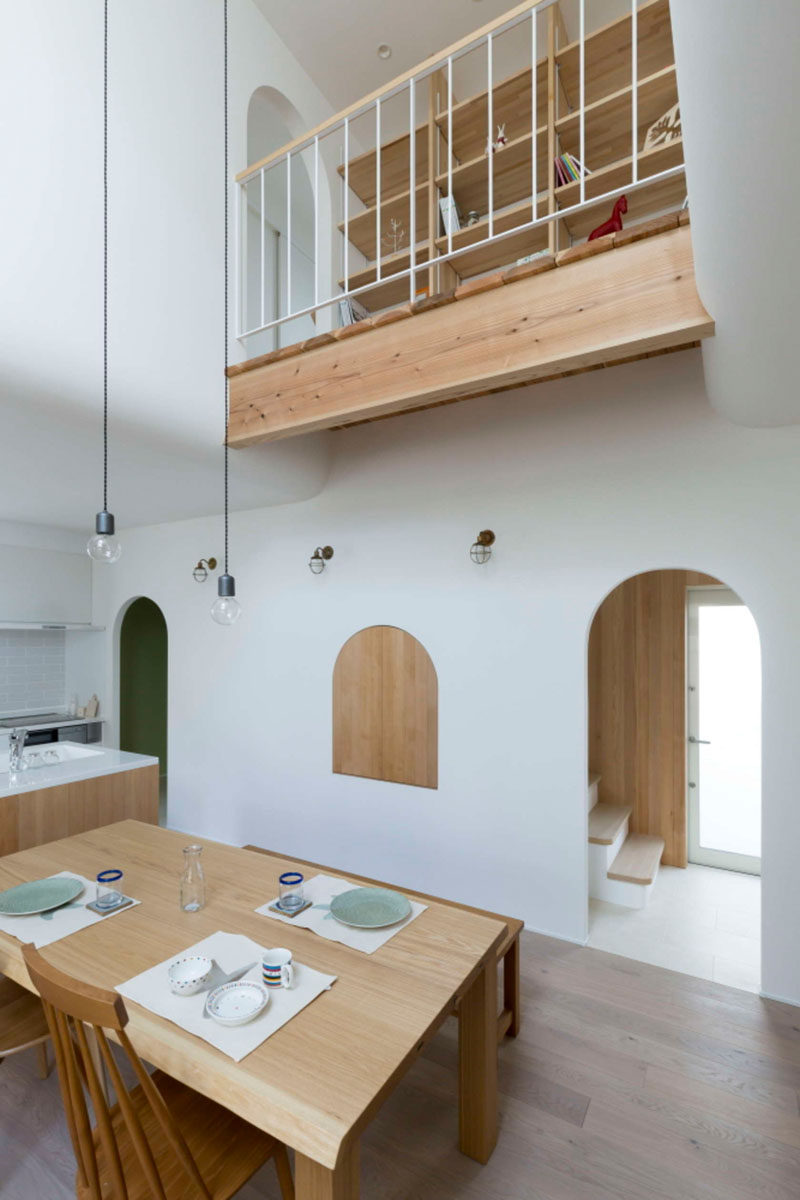 ---
Upstairs, more arched doors lead you to the balcony that overlooks the kitchen and dining area below.
---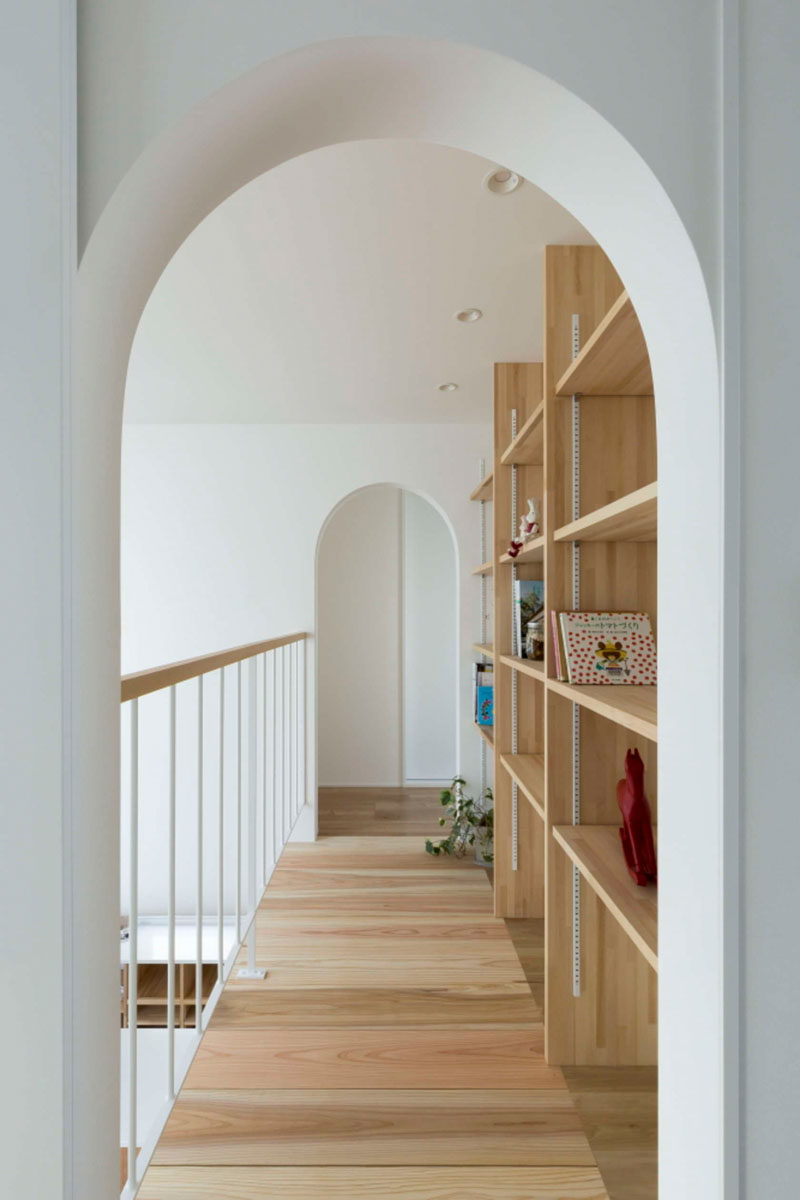 ---
The wood arched doors match the wood furniture and shelving found throughout the home, keeping the material palette very simple.
---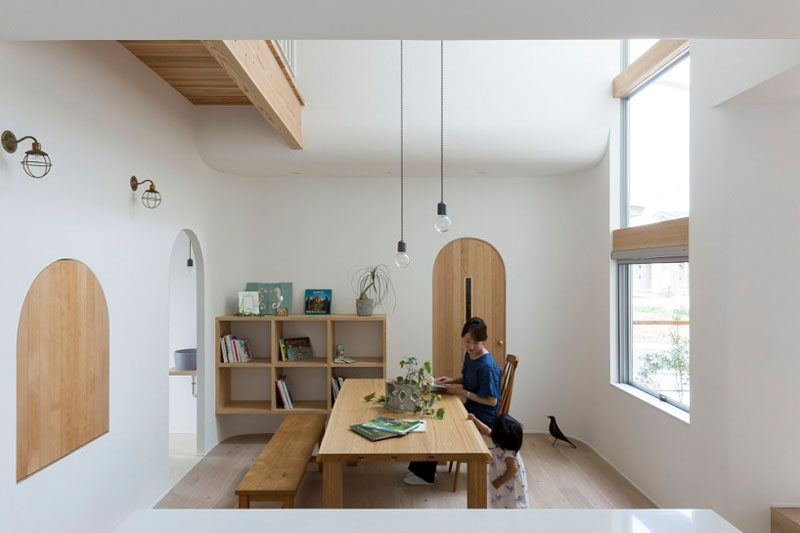 ---
Having arched doorways throughout the home adds a touch of softness to the interior.
---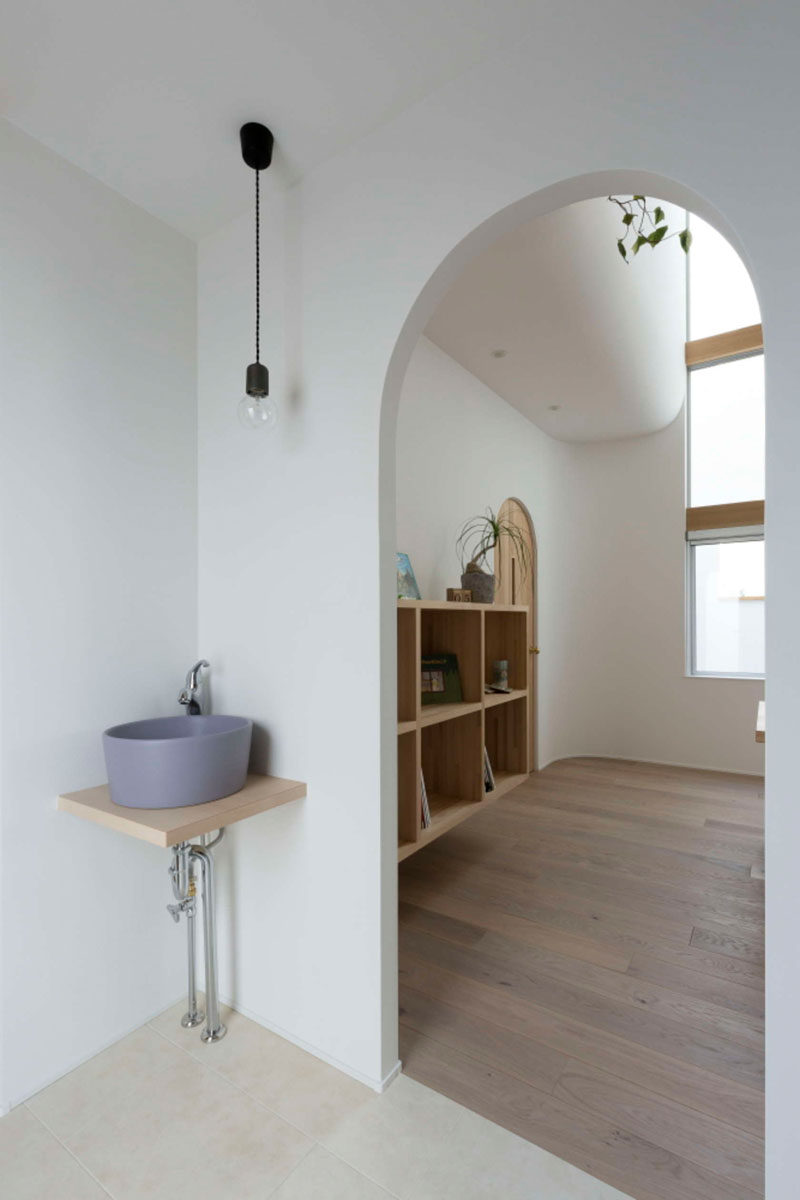 ---