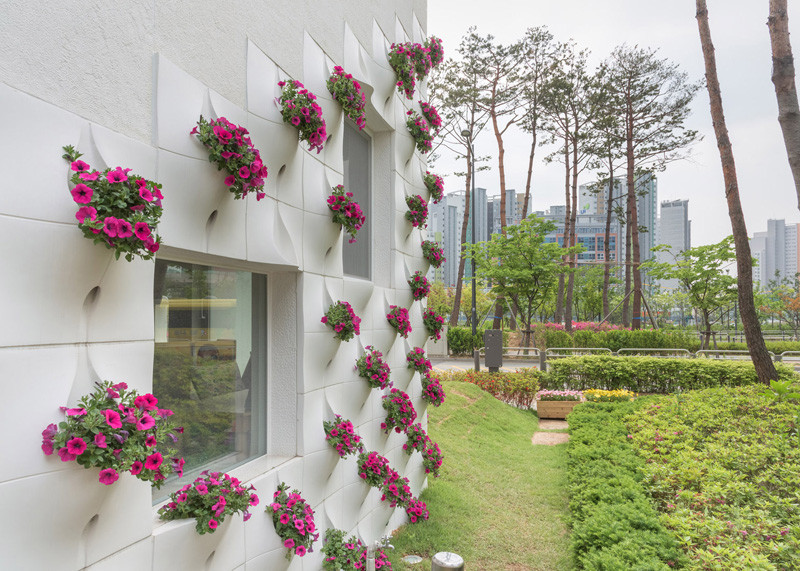 When OA:Lab were designing this building in Seoul, Korea, they included panels on the facade that have spaces for plants to grow.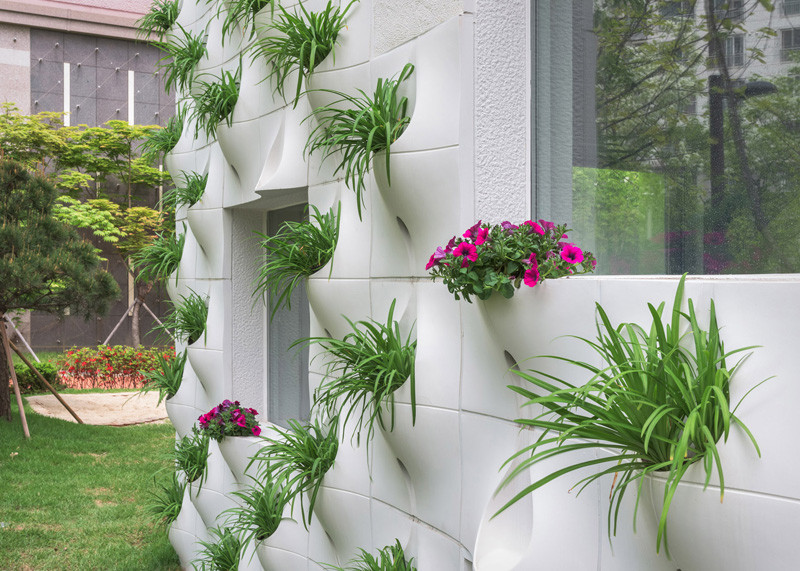 ---
Each of the pockets are large enough for flowering or grass-like plants to grow, adding a natural color element to the building.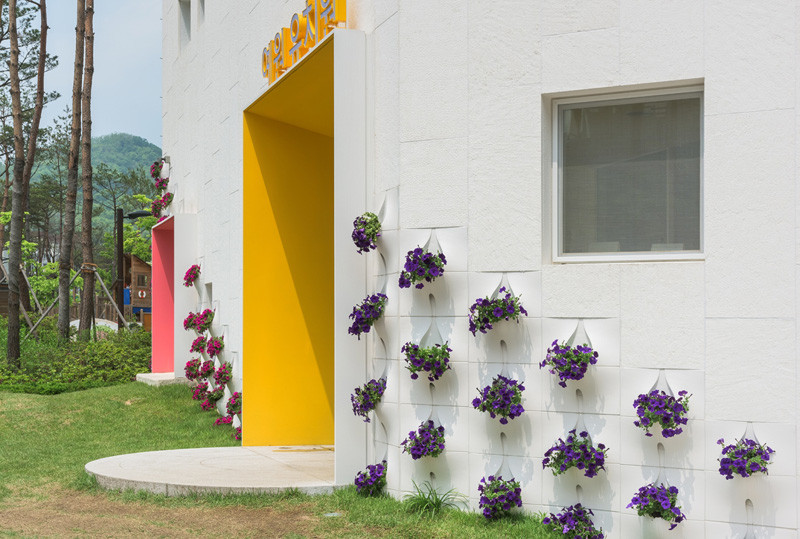 ---
Here is a look at the panels before anything is planted in them.