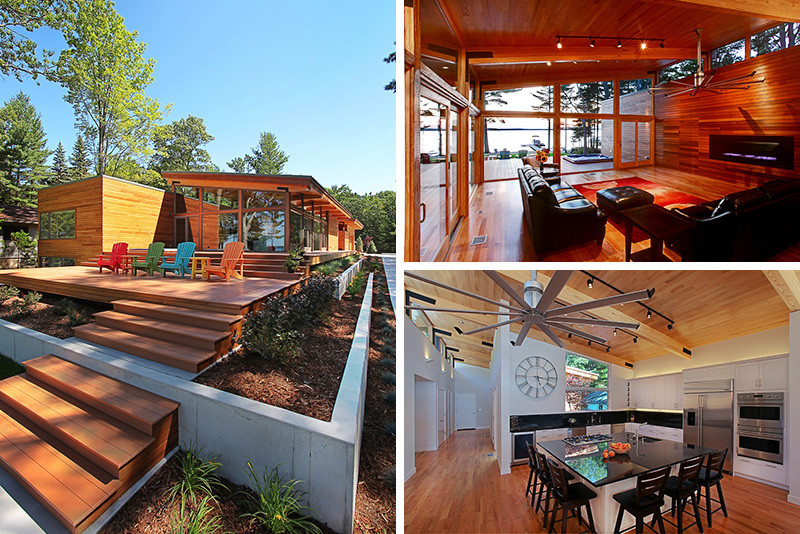 Jeff Jordan Architects designed this lake house, that sits on the shores of Higgins Lake in Michigan.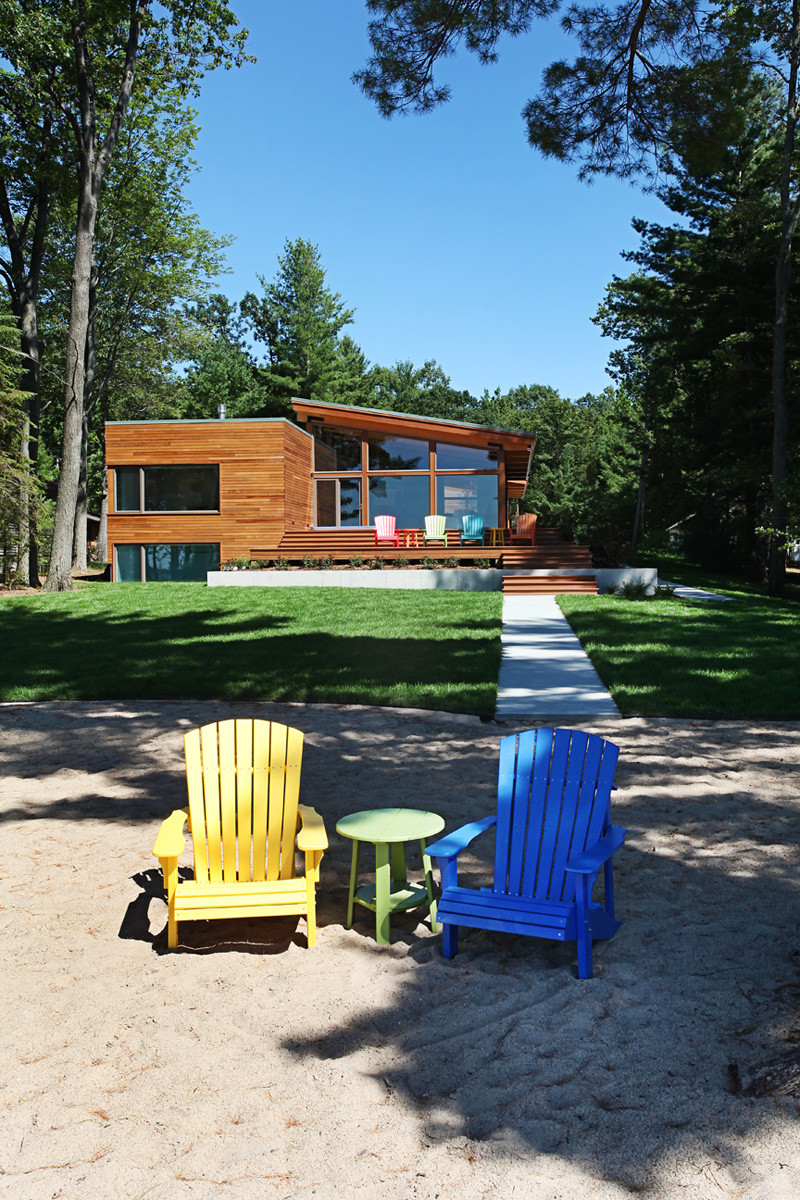 A large deck with room for entertaining, takes you from the lake house to the backyard.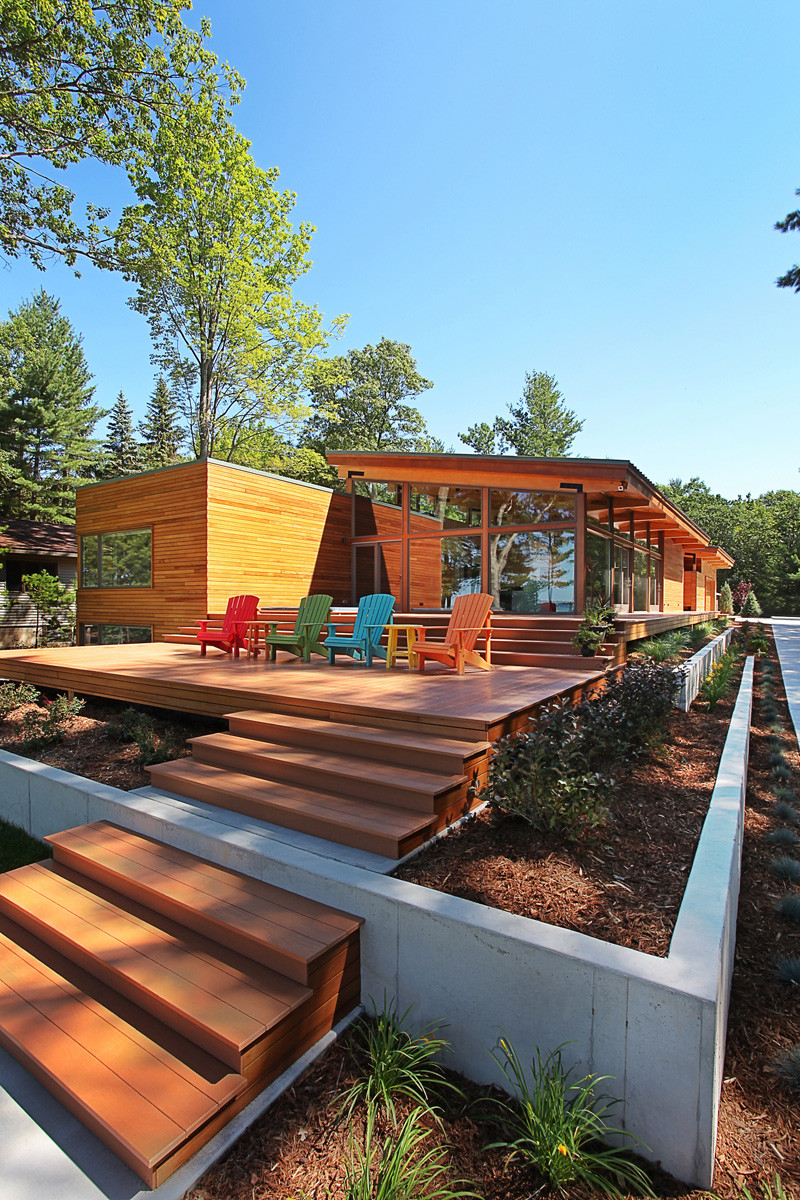 At the side of the lake house, there is a path with garden beds that run alongside the deck.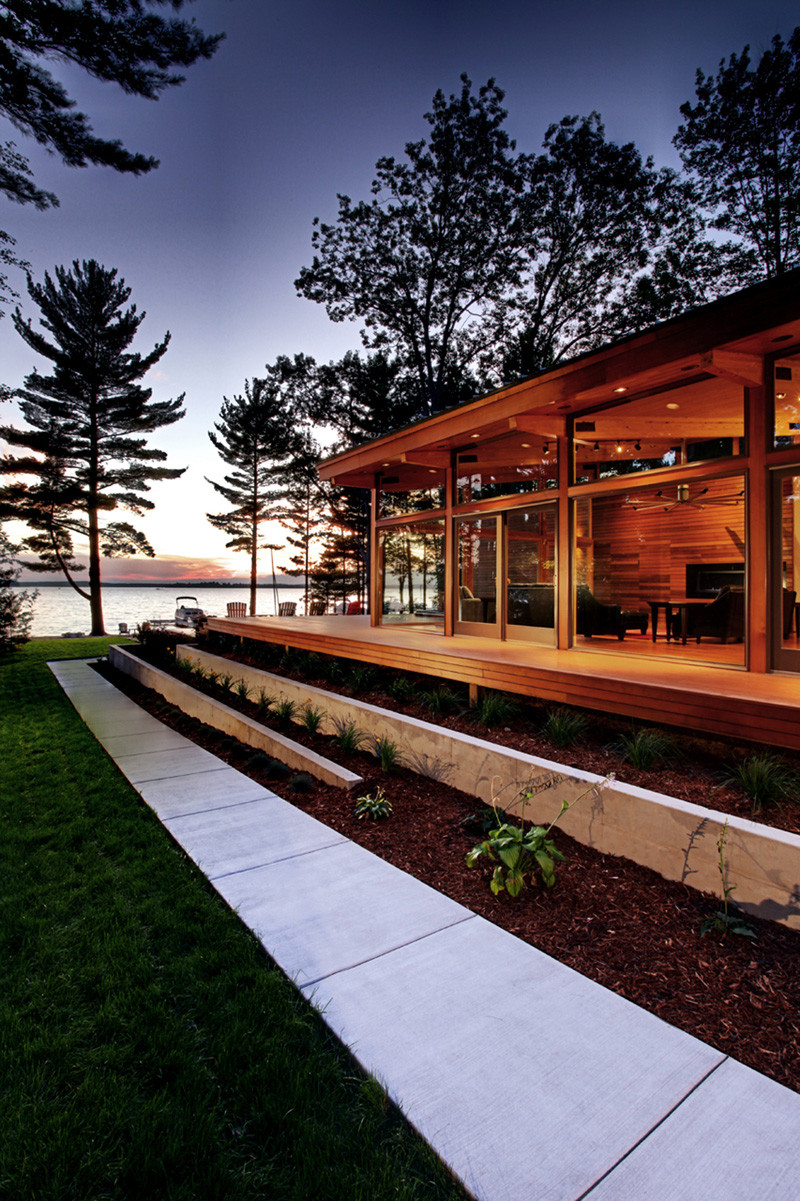 The main living area has large expanses of glass facing the lake to take advantage of passive heating in the winter.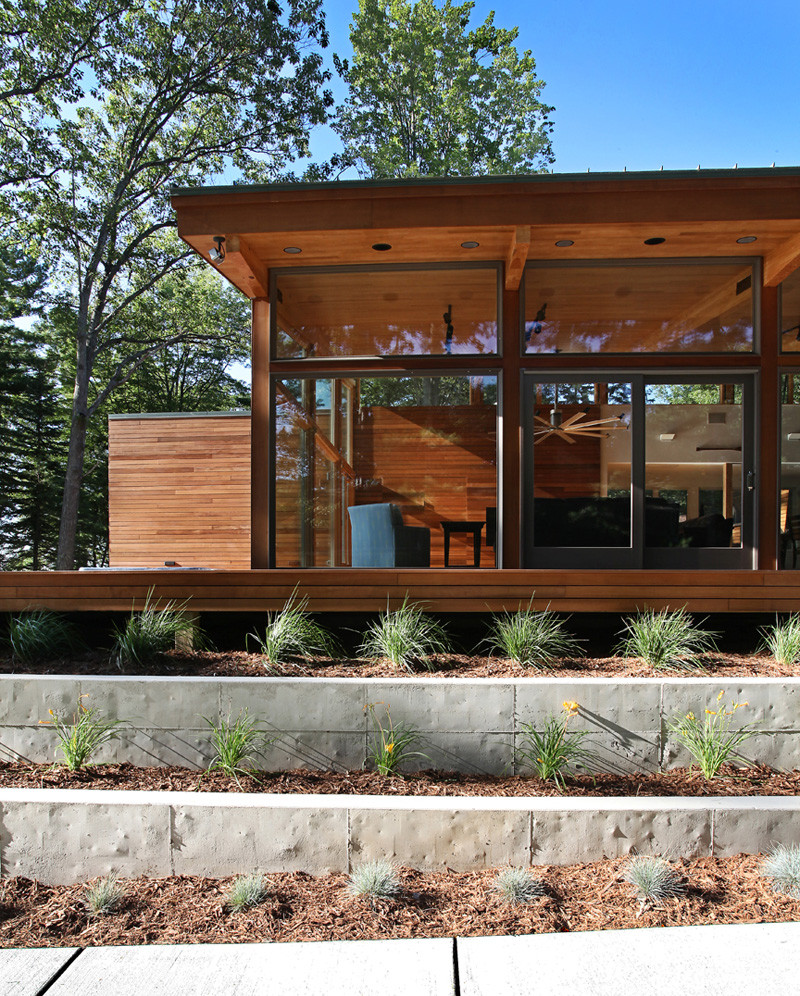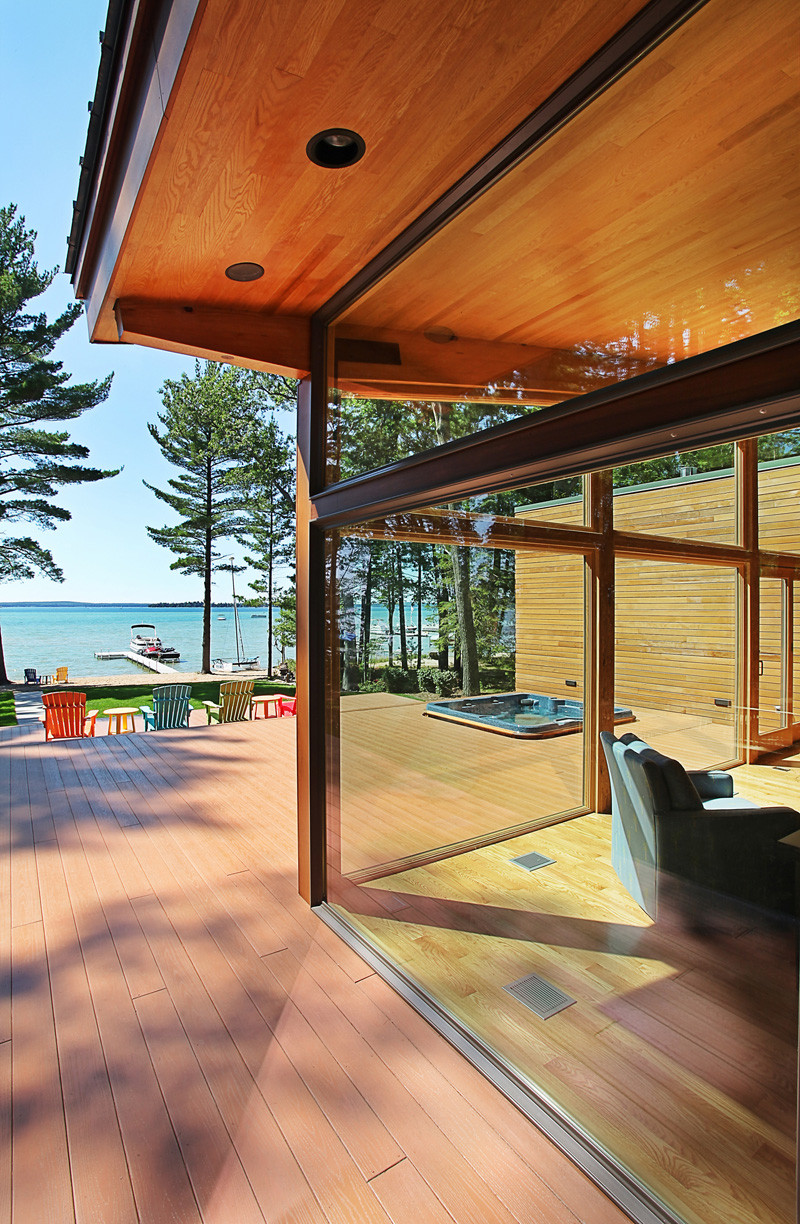 A small cut-out provides a space for a tree to grow.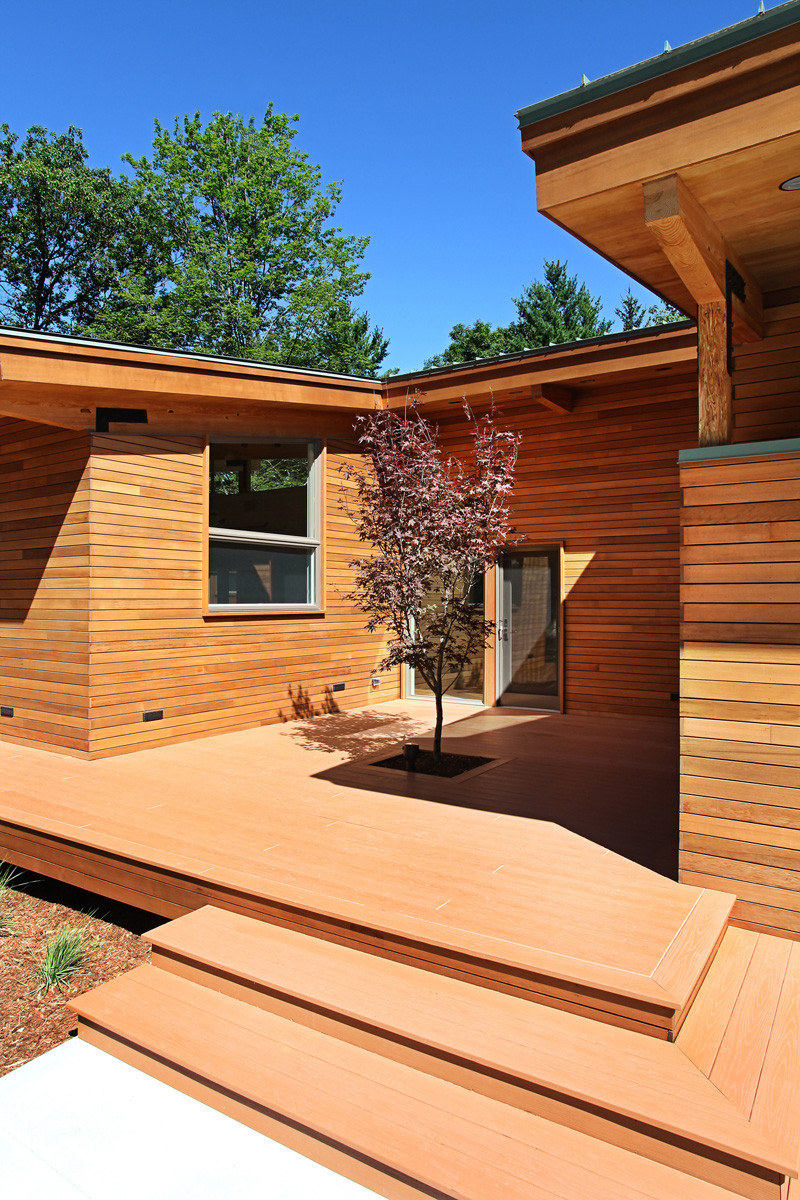 Inside is a gathering area for cooking, eating and relaxing, and space to sleep twenty adults.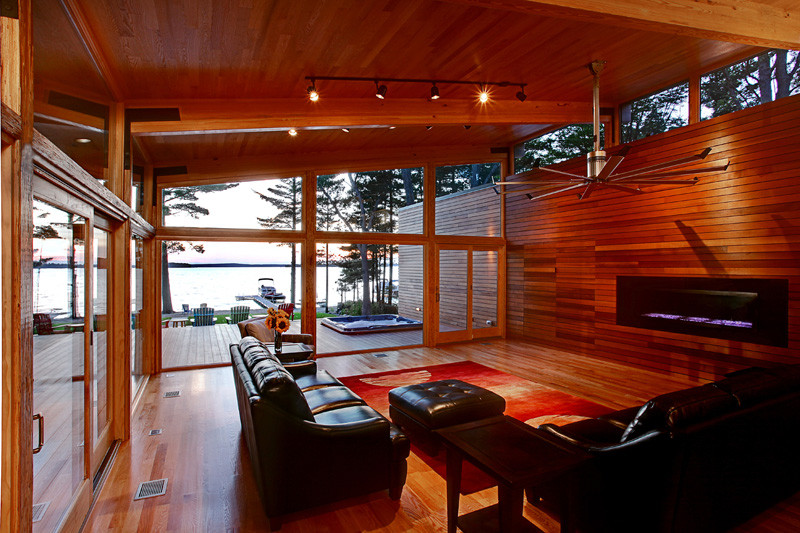 The kitchen has a large island that provides additional seating.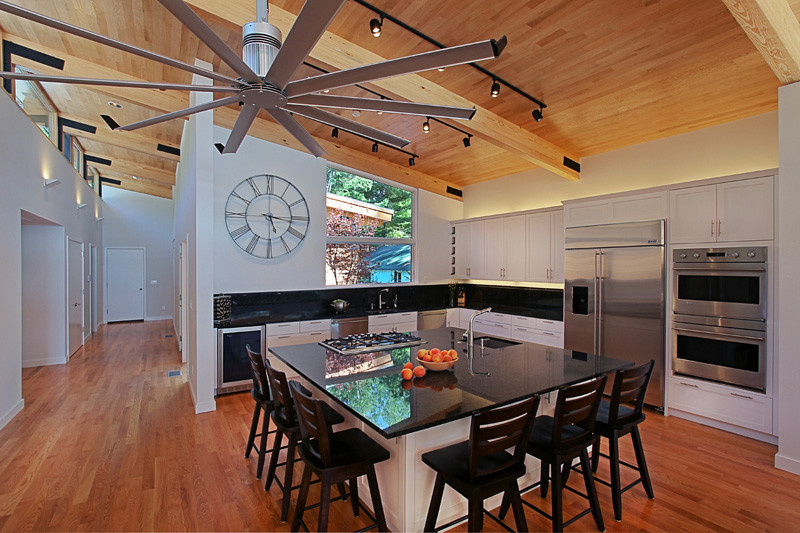 Here you can see how some of the living quarters and master suite are located above grade, while the remaining bedrooms are partially buried.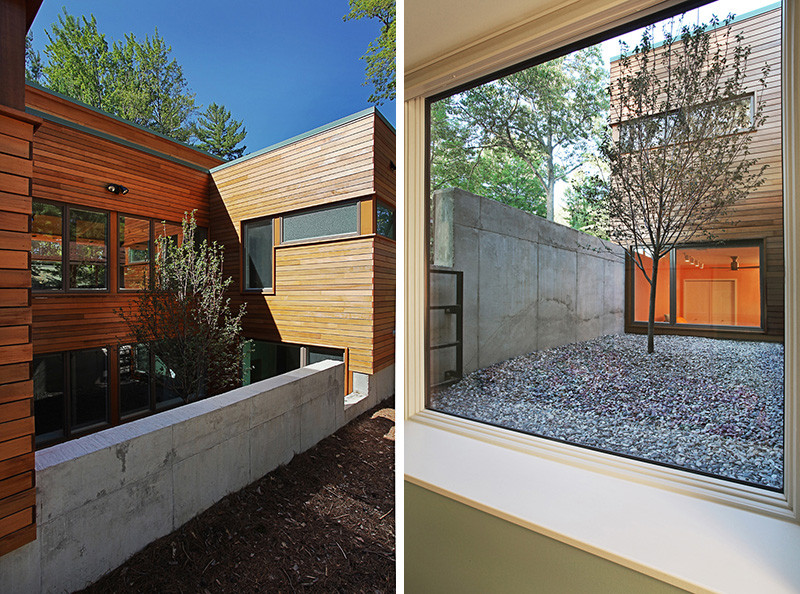 Here's a close up look at the wood framing.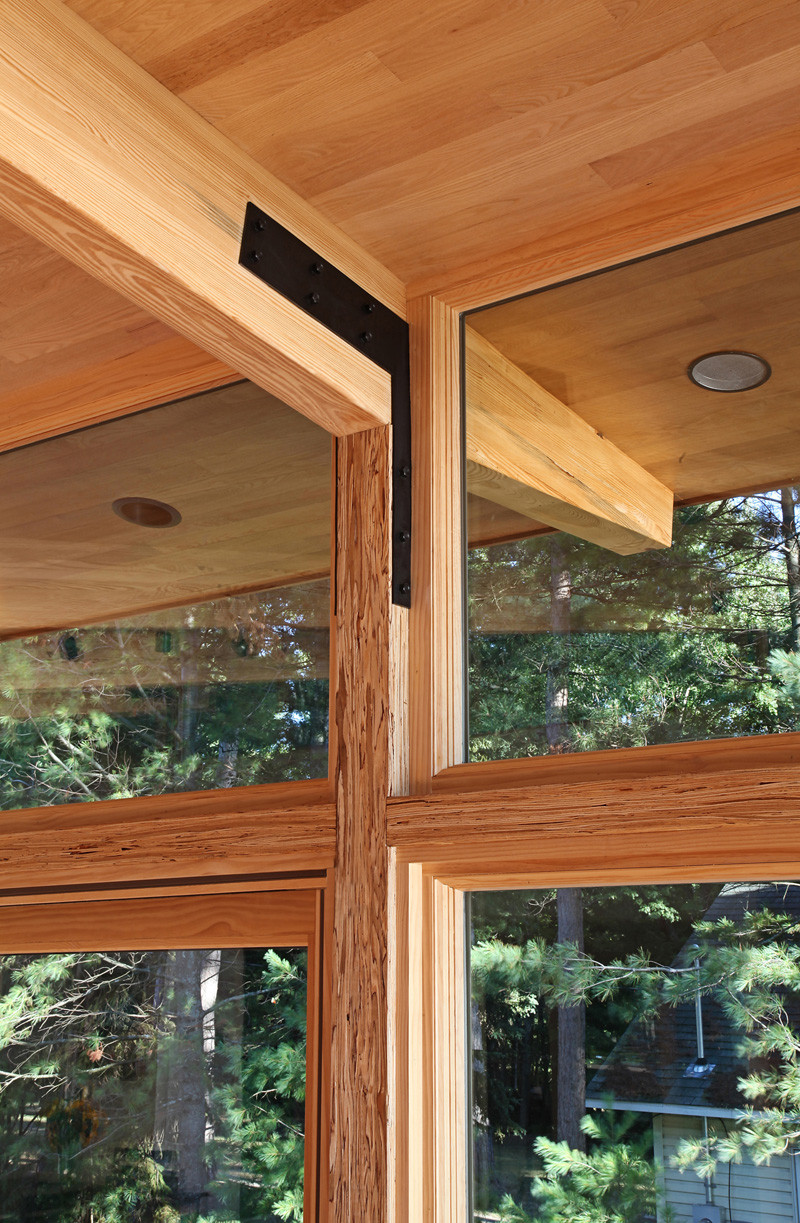 There is also an outdoor shower for rinsing off after being in the lake.