Made up of architects and designers, Luckey is a company that creates "climbers", a large sculptural structure that children can play on. They have recently installed their latest design at the Liberty Science Center in Jersey City, New Jersey.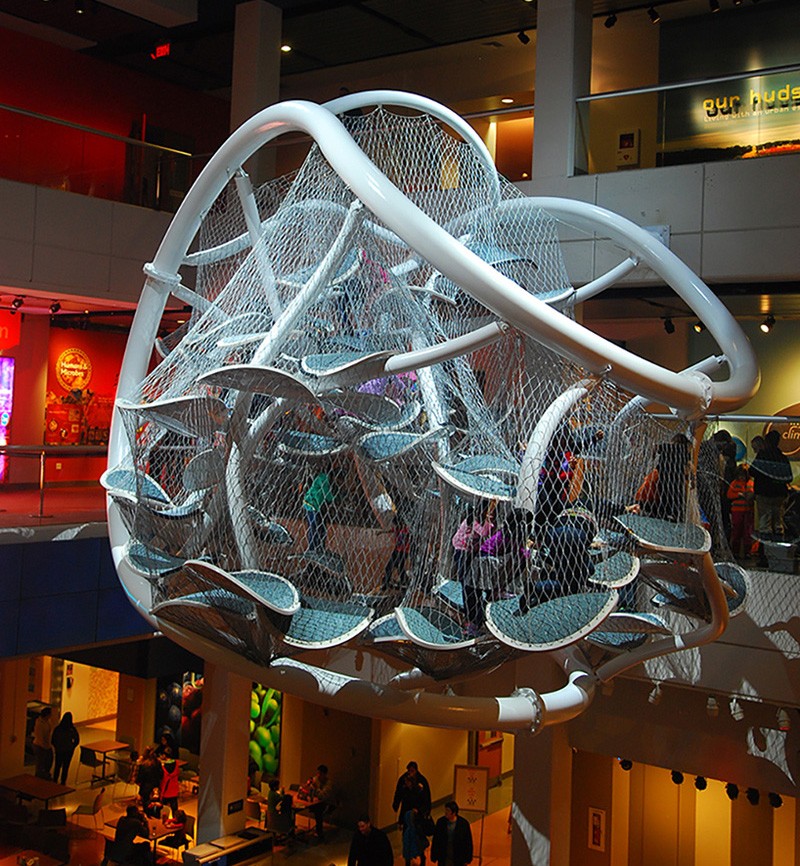 The designer's description
This climber is situated at the heart of the Liberty Science Center in Jersey City, across from the Statue of Liberty. Lofted above Governor's Hall by an ingenious cantilever and integrated into the existing concrete structure, it is as structurally sound as it appears to be structurally defiant.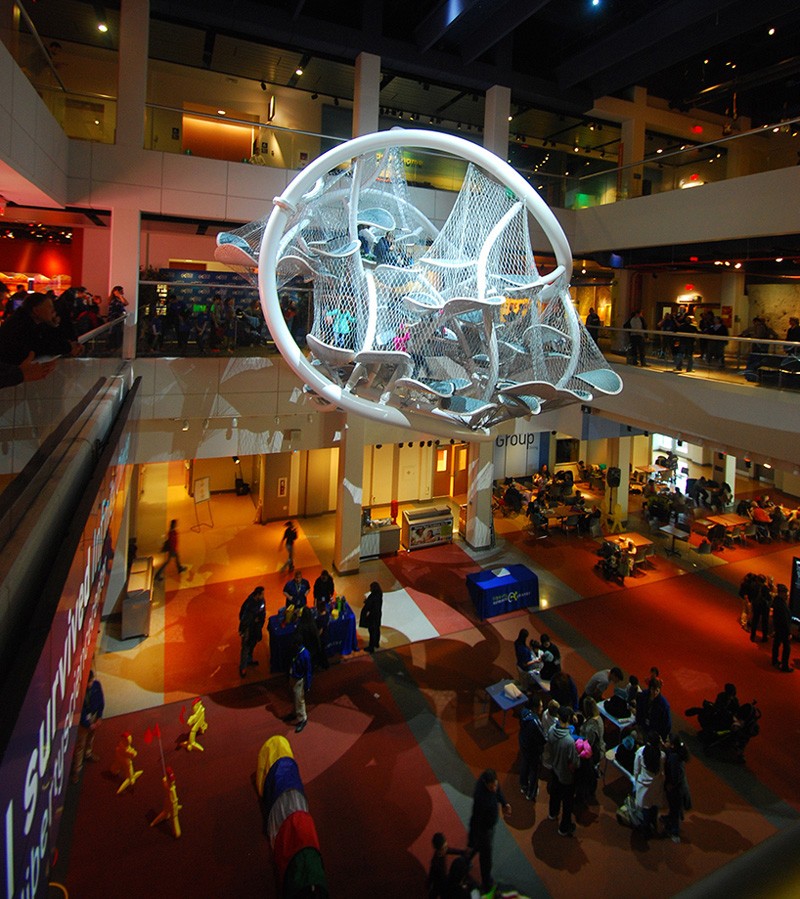 The central nerve of the climber is a looping pipe in the familiar shape of the mathematical "space curve" iconically defined by a tennis ball's seam. Beyond its structural purpose, the curve operates as a representation of the Climber's experiential indeterminacy; there is no prescribed path–visitors' paths are the result of their whim and improvisation.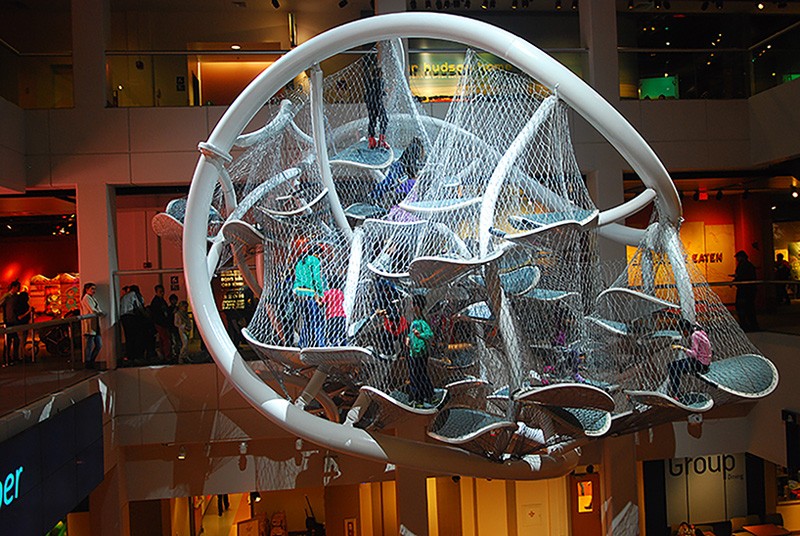 The pipe reveals a gestural flourish which scatters platforms in the air; some thirty-five feet off the floor of hall, all possessing a unique aspect. Visitors ascend and descend, hand over foot, torquing their bodies through a spherical labyrinth, constructing original perceptions of this architectural contortion.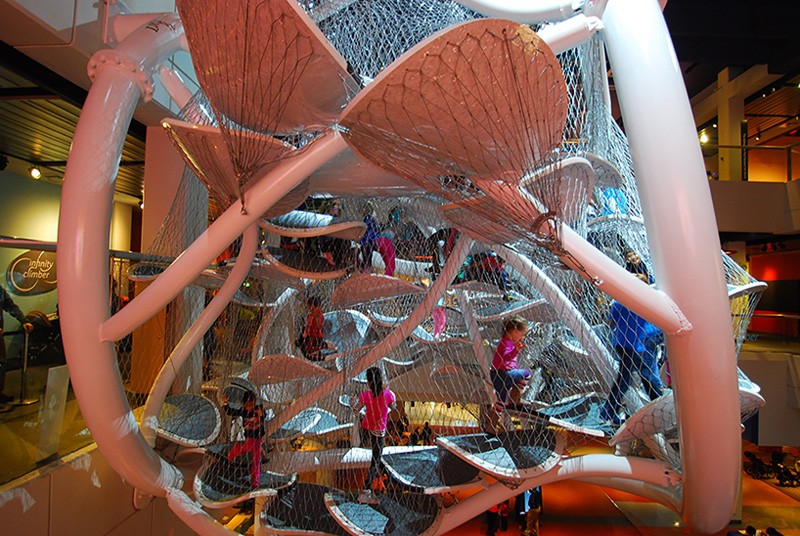 Design: Luckey LLC