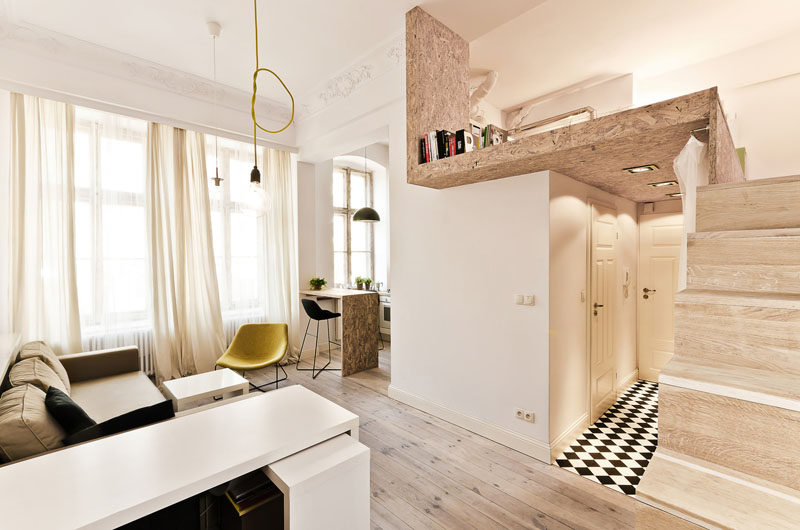 When architecture firm 3XA were hired to design the renovation of a small 312 square foot  (29sqm) apartment in a nineteenth-century building in Wroclaw, Poland, they had to design a solution that would maximize the space they had available. Let's have a look at what they did…
Upon entering the apartment, you go through a small hallway. The bathroom entrance is on one side, and an open wardrobe with thin curtains and a bookshelf are on the left. Once you pass through the hallway, the space opens up into the living area.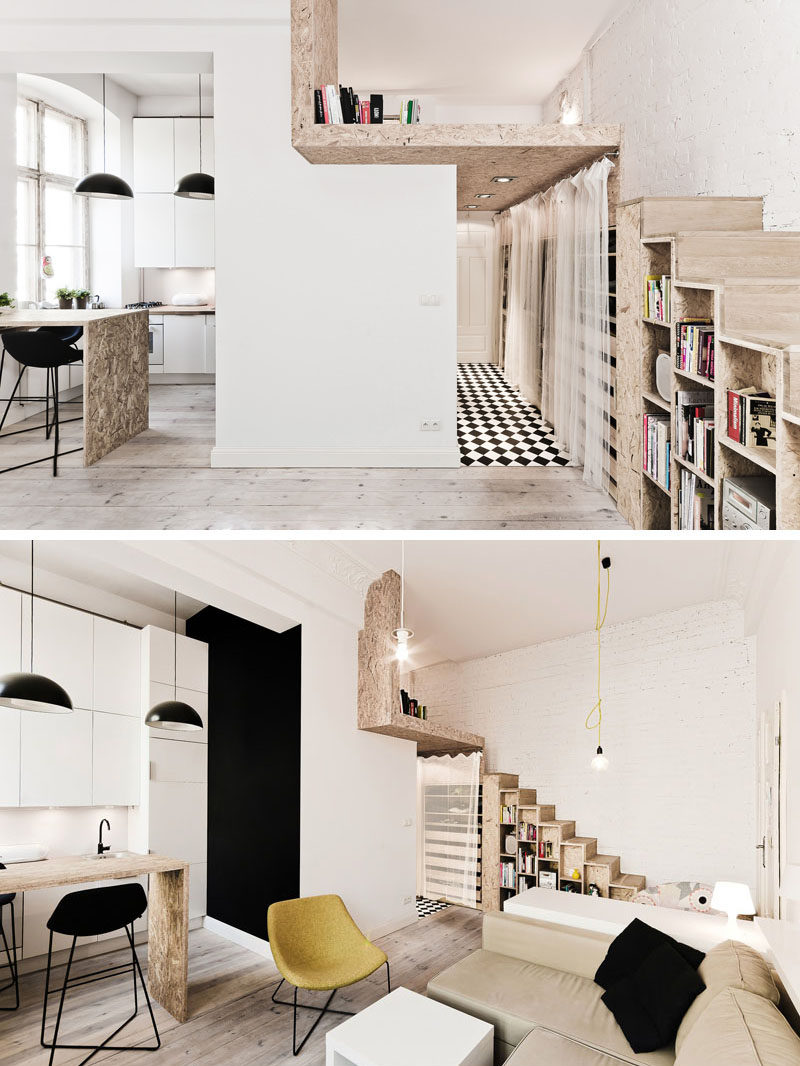 ---
Touches of the original apartment design have been kept, like this old door and the ceiling detail.
---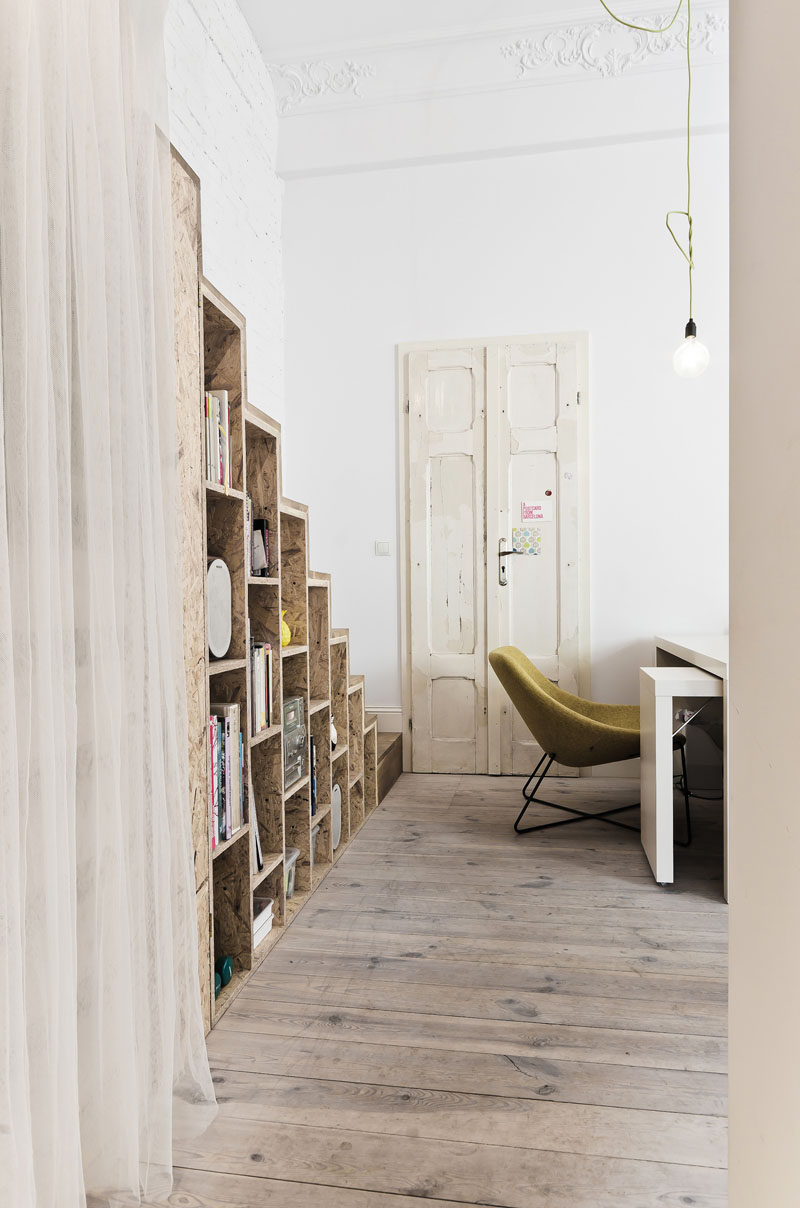 ---
Around the corner there's the kitchen, it's small but functional. They included a lot of storage, and have worked with the height of the apartment by including an additional row of upper cabinets to make use of the space.
A small breakfast bar provides a place to eat, and acts as a separation between the living area and the kitchen.
---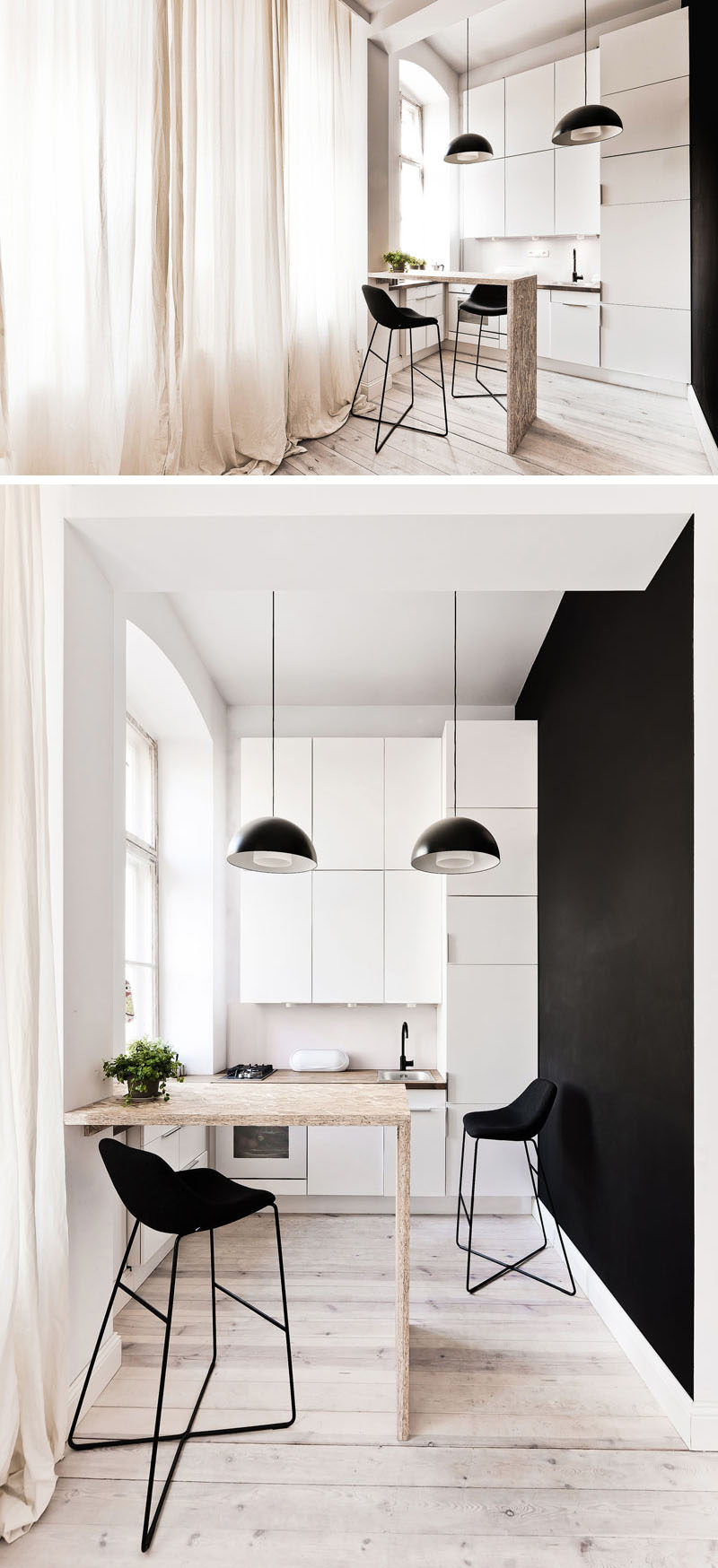 ---
The living area is compact, but includes a workspace and a place for resting.
---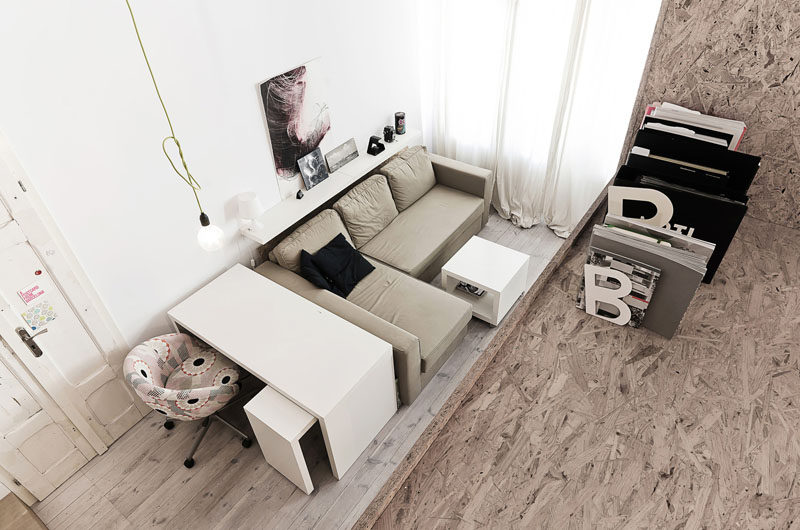 ---
Next to the living area are the stairs to the lofted bedroom. As mentioned earlier, these stairs also double as bookshelves, providing extra storage space, which is always necessary in any small apartment.
As the apartment has a lot of height, the designers were able to provide a sleeping loft that sits above the bathroom and measures in at 69 square feet (29 sqm), allowing for plenty of room for a decent sized bed.
---

---