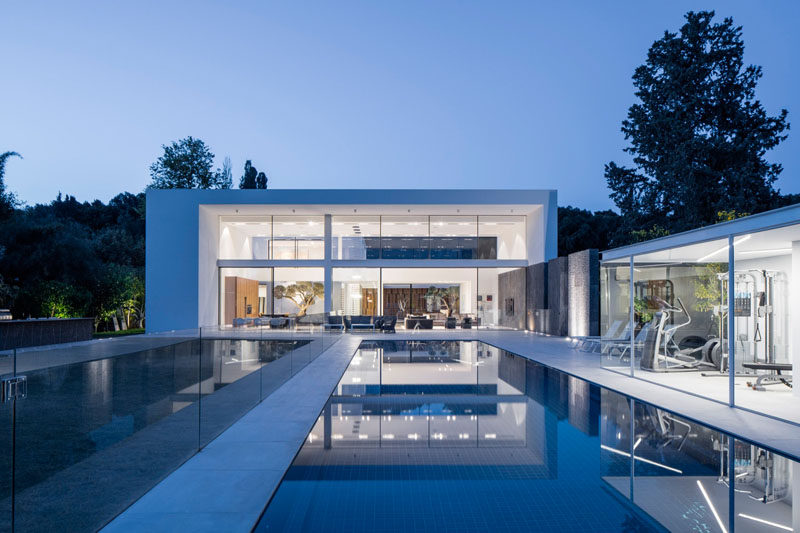 Pitsou Kedem Architects have designed a home in Savyon, Israel, that's minimalist and transparent in its form and materials.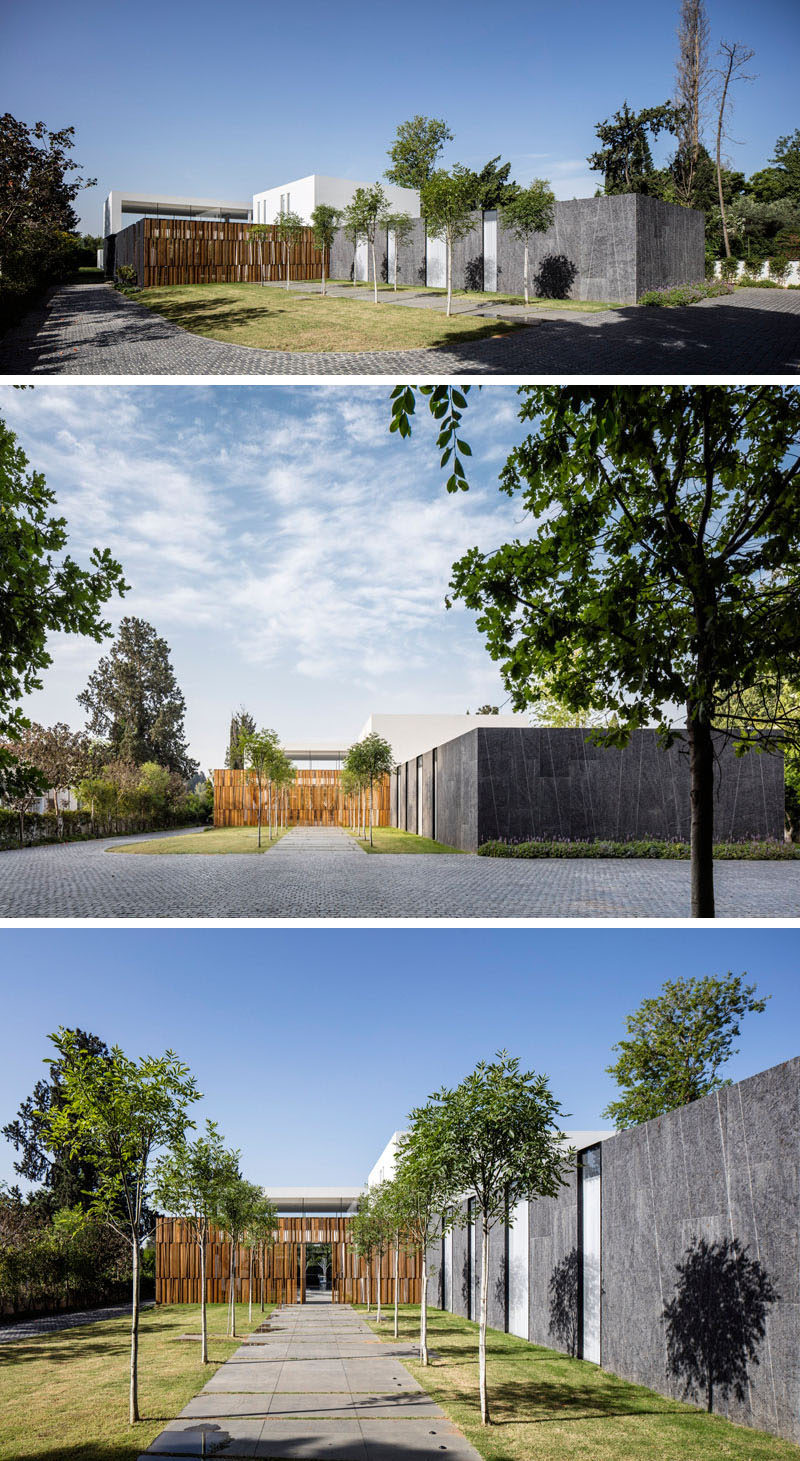 ---
To enter the home, you walk down a tree lined path and through a wood wall that partially blocks the view to the inside of the home.
---
---
Upon entering through the wood wall, you're greeted by a grassy courtyard with a single tree, and views of the interior of the home. Through the large pivoting glass front door there's a small sitting area.
---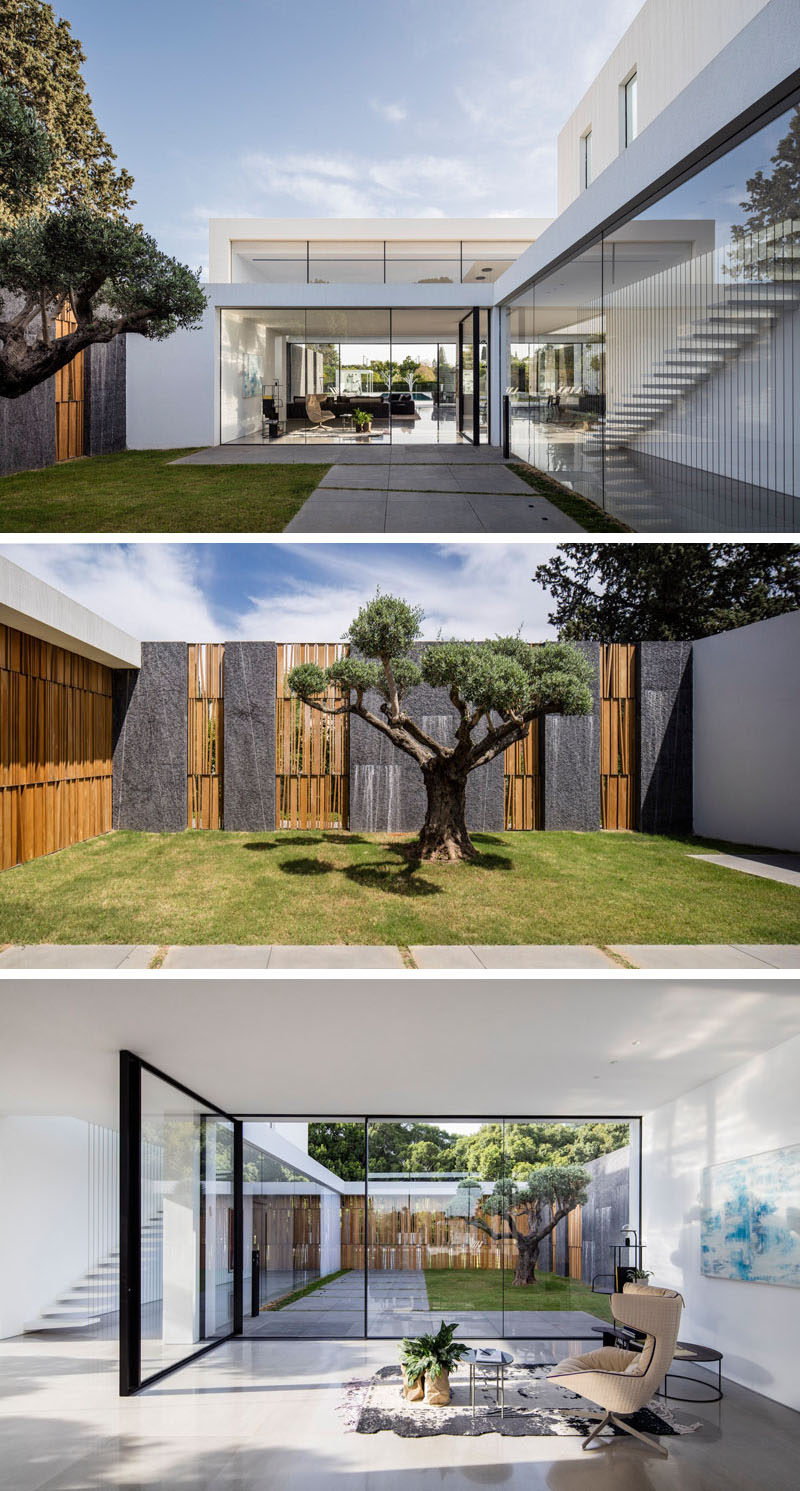 ---
The living room, dining room and kitchen all share the same space that has a double-height ceiling and windows on either side. A large dark stone wall in the living area carries through to the outside of the home and the backyard.
---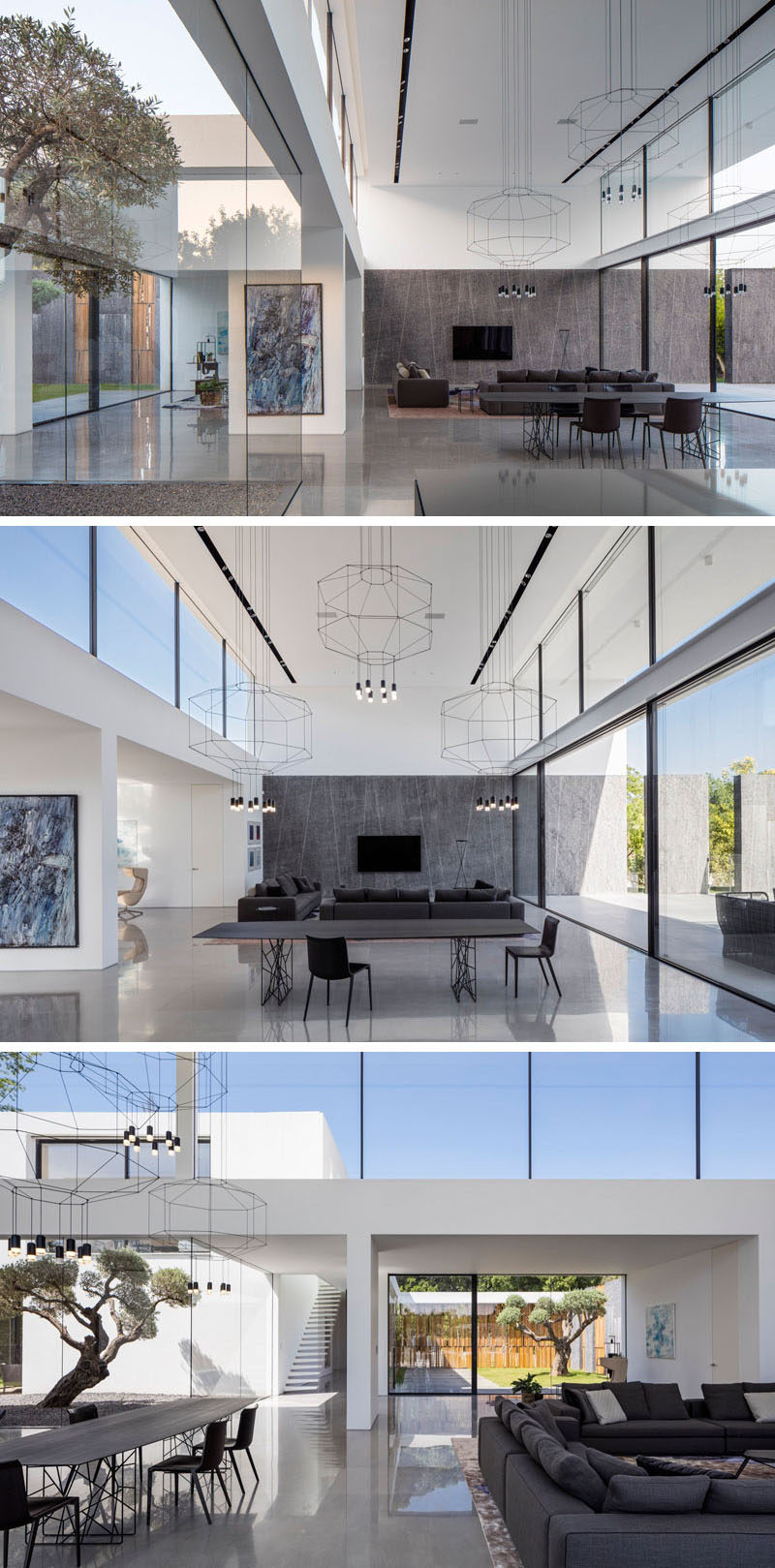 ---
Large sculptural geometric pendant lamps highlight the dining table and help to anchor it in the large open plan room.
---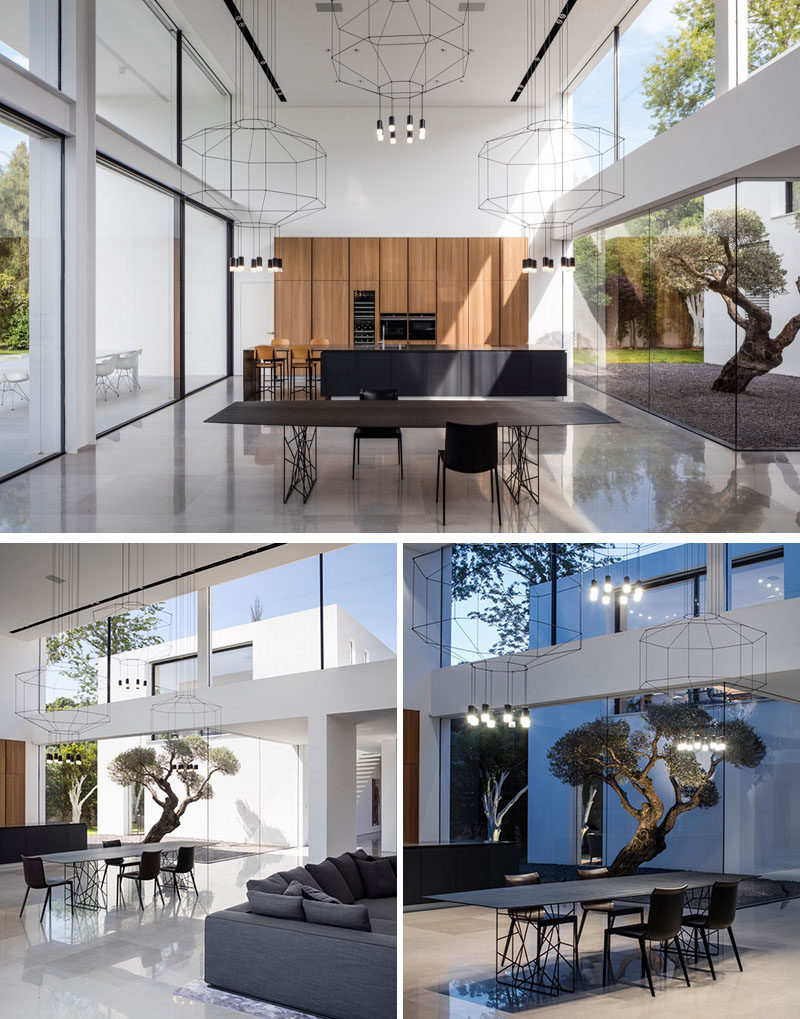 ---
The kitchen, with a view of a tree in the courtyard outside, combines a black island and wood cabinetry positioned against the wall.
---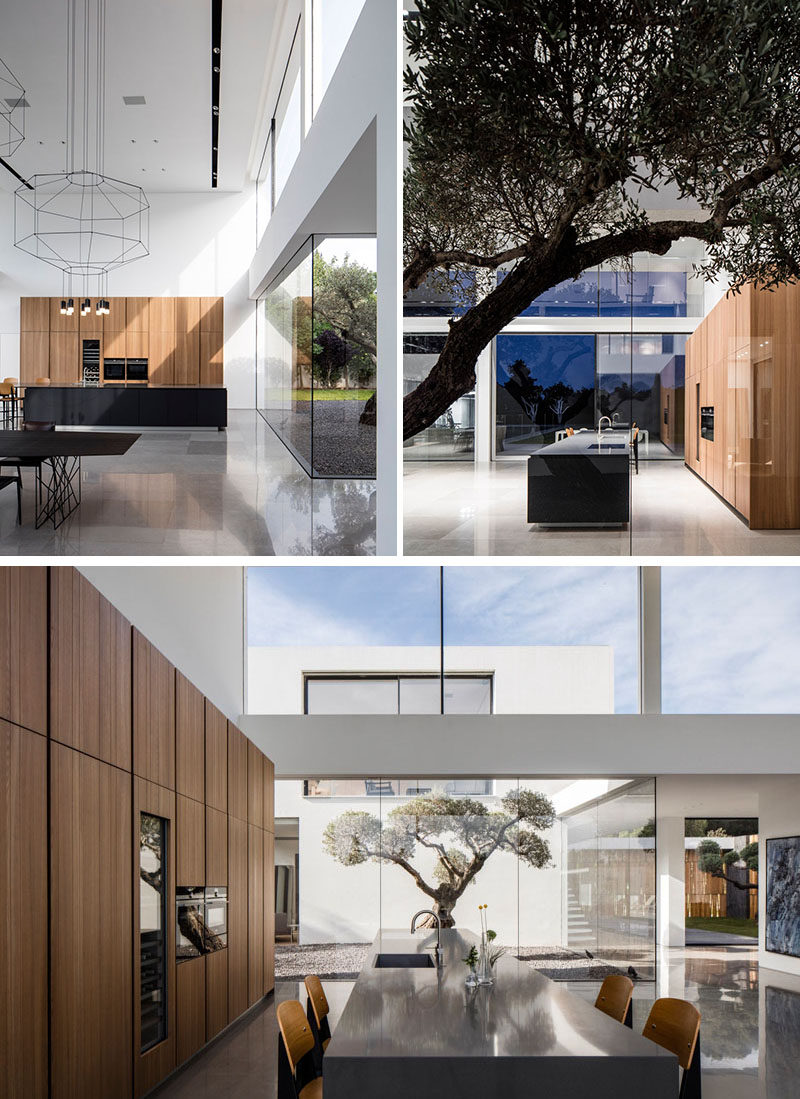 ---
Next to the kitchen is a courtyard between two areas of the house that allows for a tree to become a piece of art.
---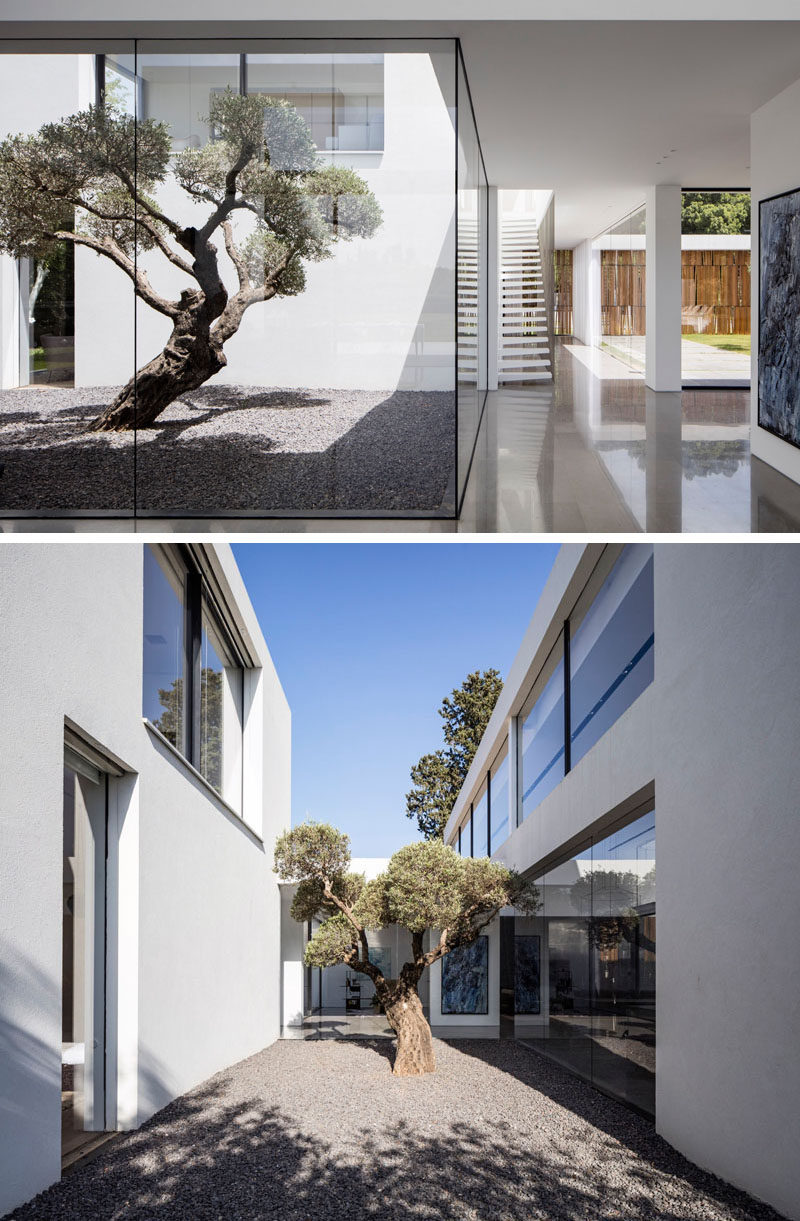 ---
Off the main living area is the swimming pool and backyard. A patio area makes room for outdoor dining and lounging, while a covered gym area by the pool means that you can workout and then go for a swim.
---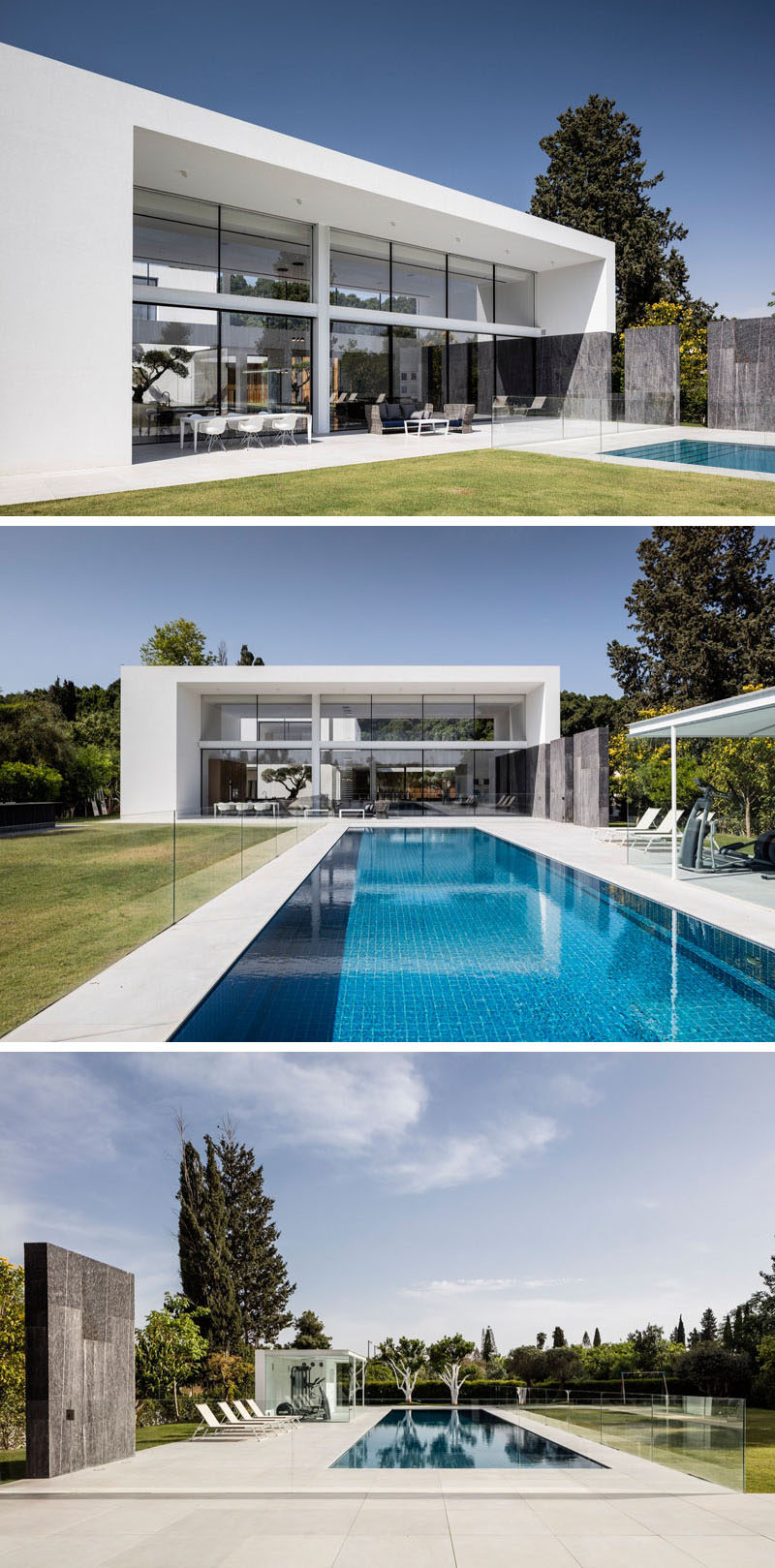 ---
Back inside, here's a look at one of the bedrooms that has a view of the garden through floor-to-ceiling windows.
---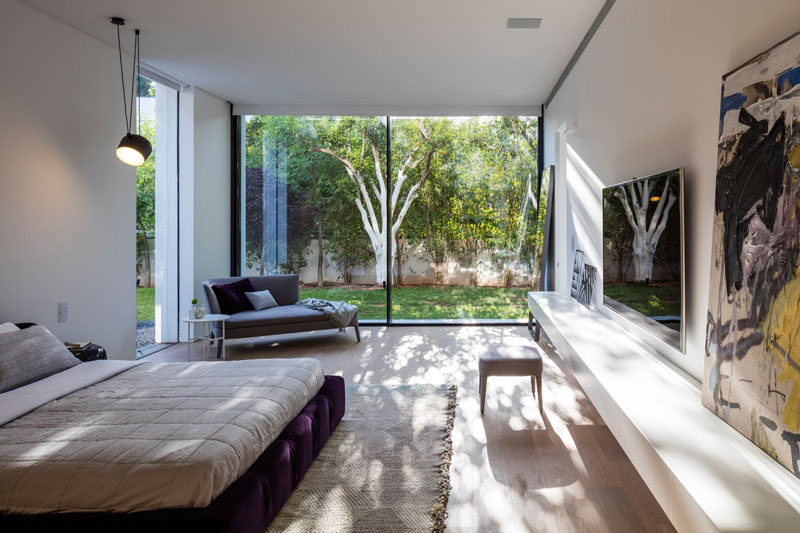 ---
Back by the front entrance of the home, white stairs lit by a skylight lead you upstairs.
---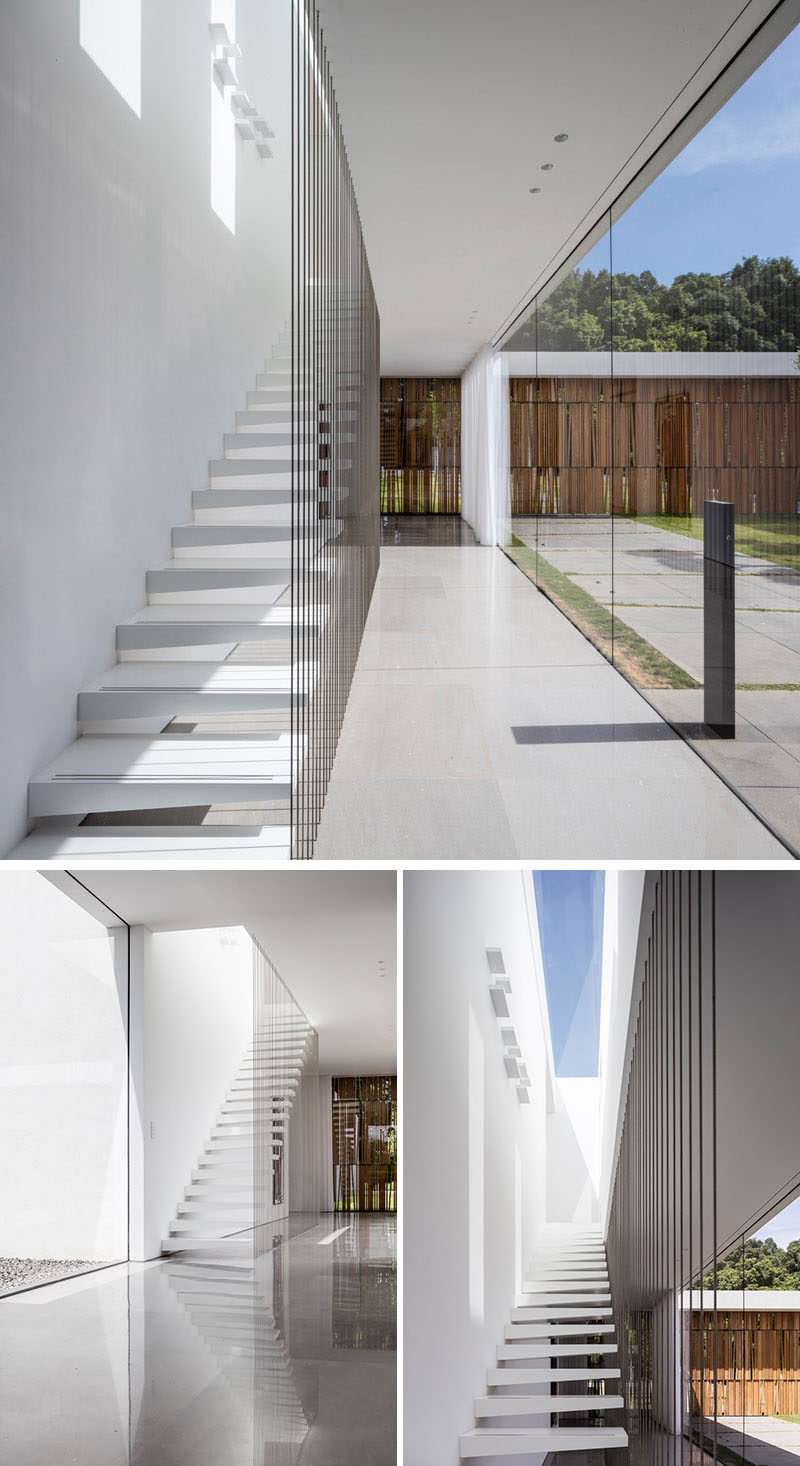 ---
Upstairs there's another sitting area, this one looks over the courtyard.
---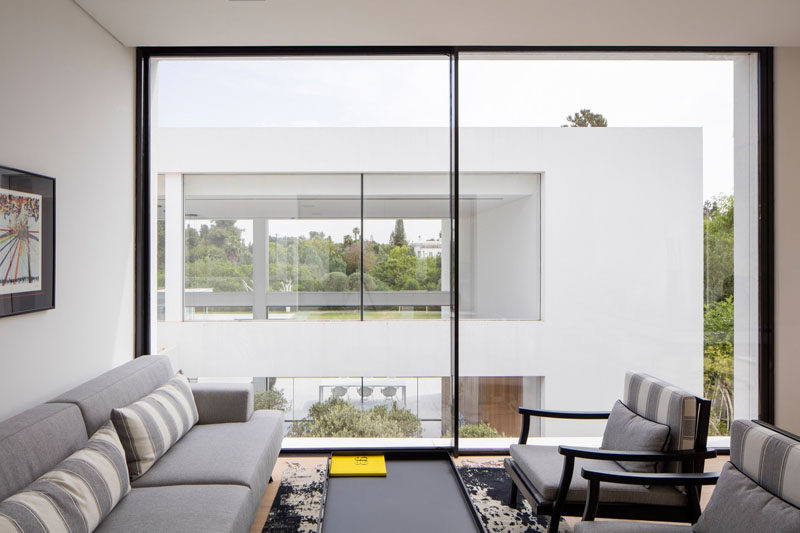 Architecture: Pitsou kedem architects
Design Team: Pitsou Kedem, Hila Sela
Lighting Design: Orly Avron Alkabes
Styling for photography: Eti Buskila
---