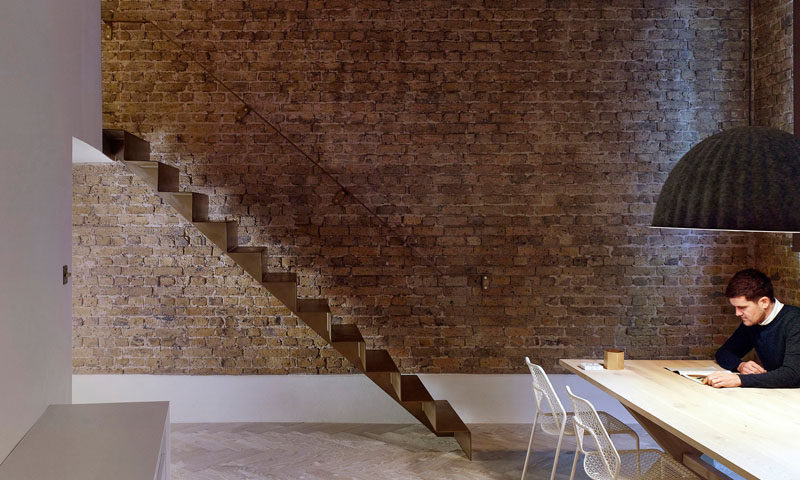 As part of the refurbishment of an apartment in Hackney, North London, Bell Phillips Architects designed a minimalist folded plate steel stair.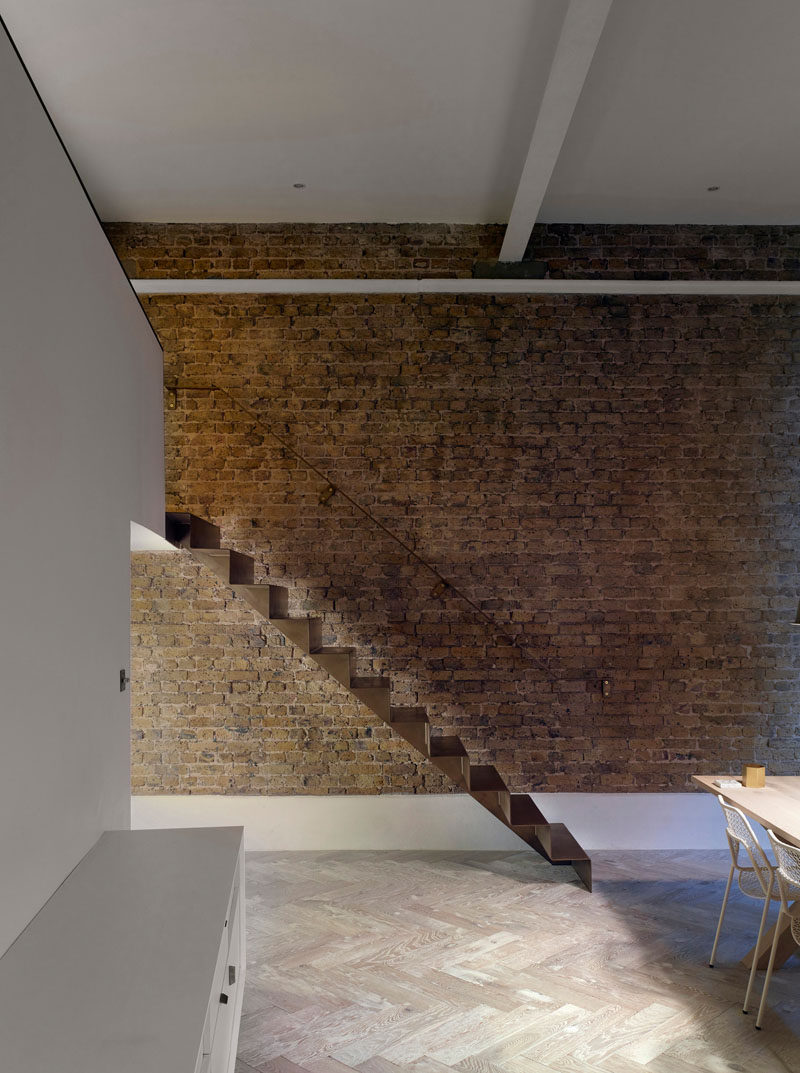 ---
The original stairs in the apartment ran parallel with the mezzanine. To open the area, they installed the new stairs along the far end of the living area.
---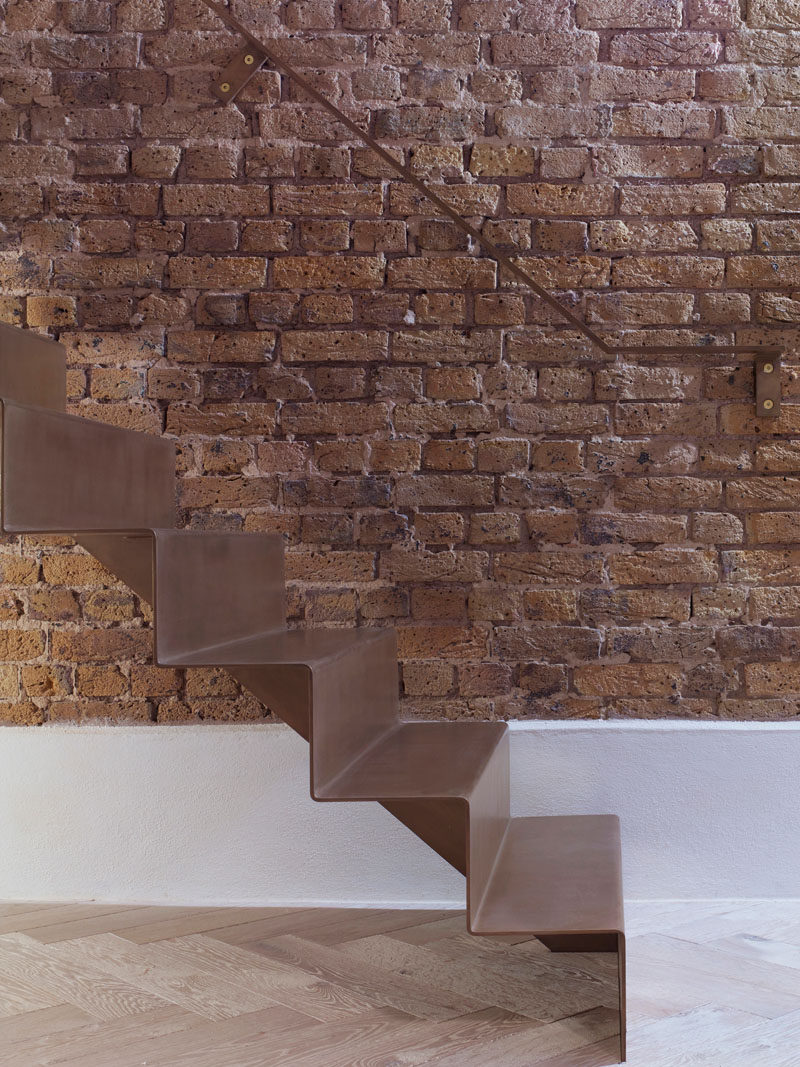 ---
The minimal design of the stair increases the sense of space while adding a focal point to the living area.
---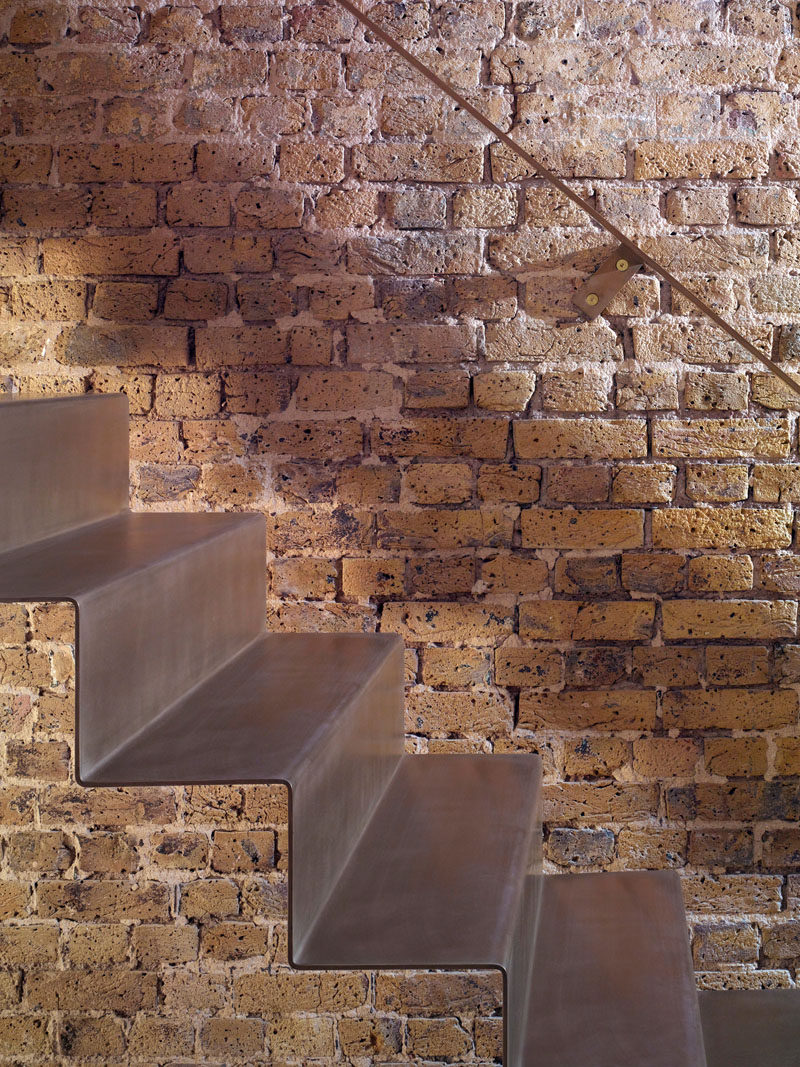 ---
The stair is made from a 6mm thick steel sheet, which was folded and welded before being finished using the process of spraying atomised brass directly on to the steel (thermal spray metalizing).
---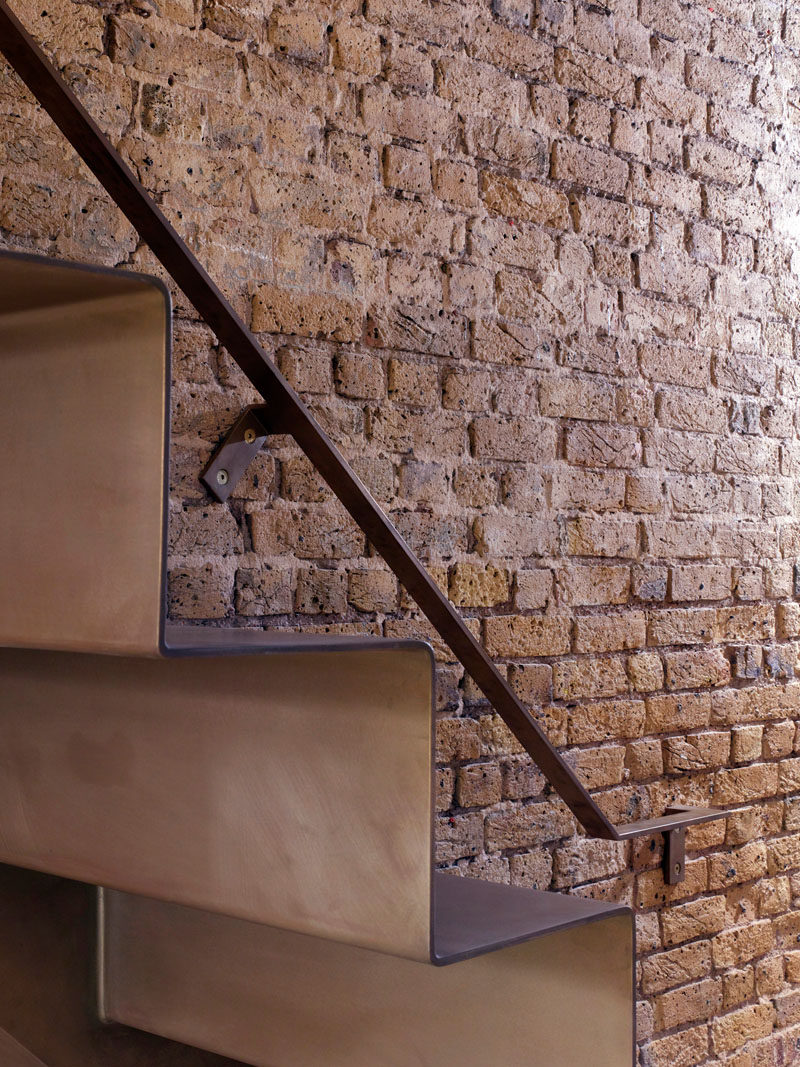 ---
A new handrail was attached to the brick wall, and metal trim was added to the edge of the mezzanine balustrade to complete the ensemble.
---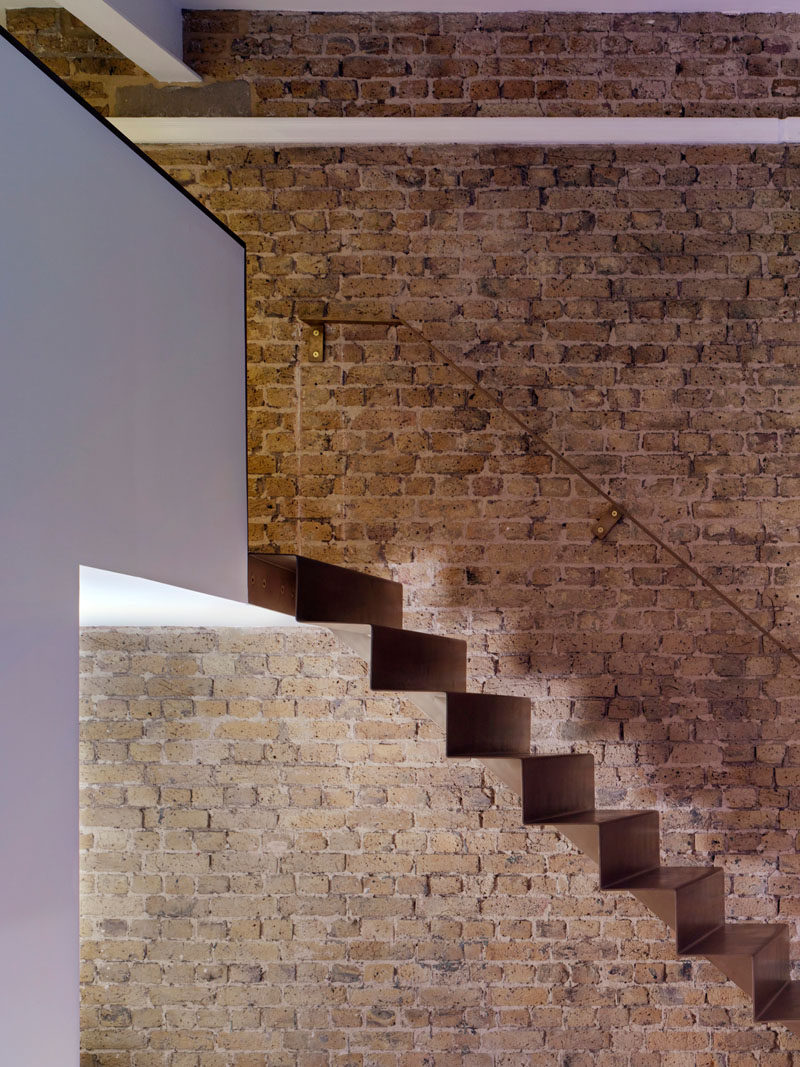 ---