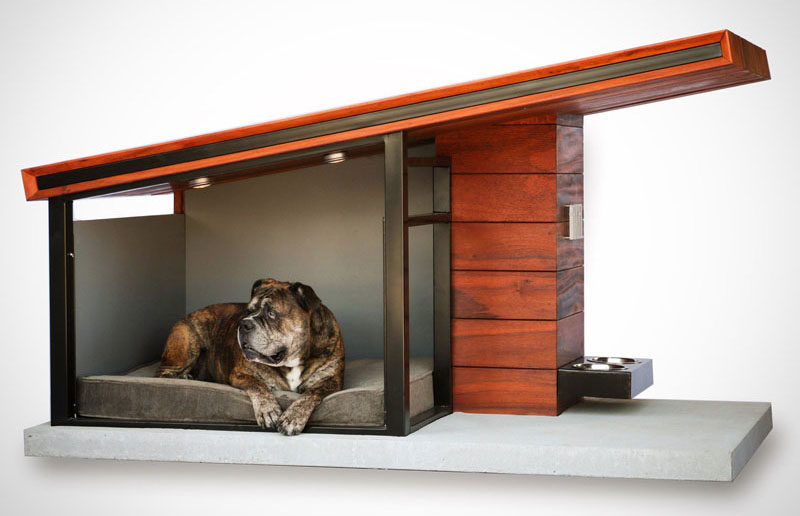 This dog house design proves that they can be just as architecturally designed as any other house.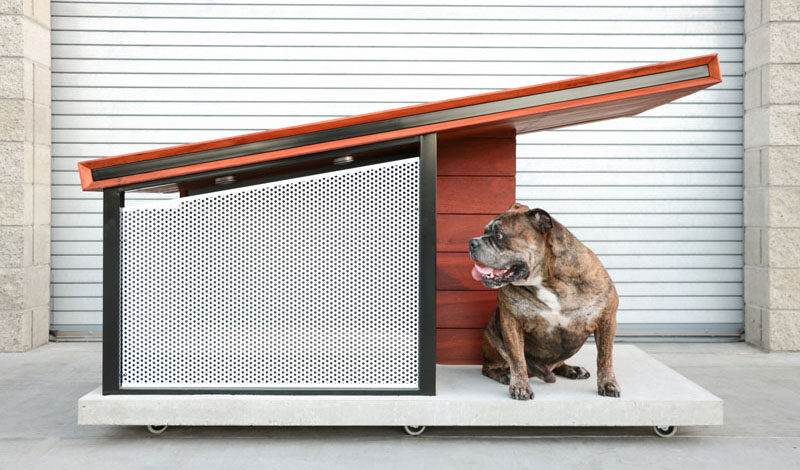 ---
After searching for something that would suit their own home and not finding anything, RAH:DESIGN decided to create their own and launched the MDK9 Dog Haus.
---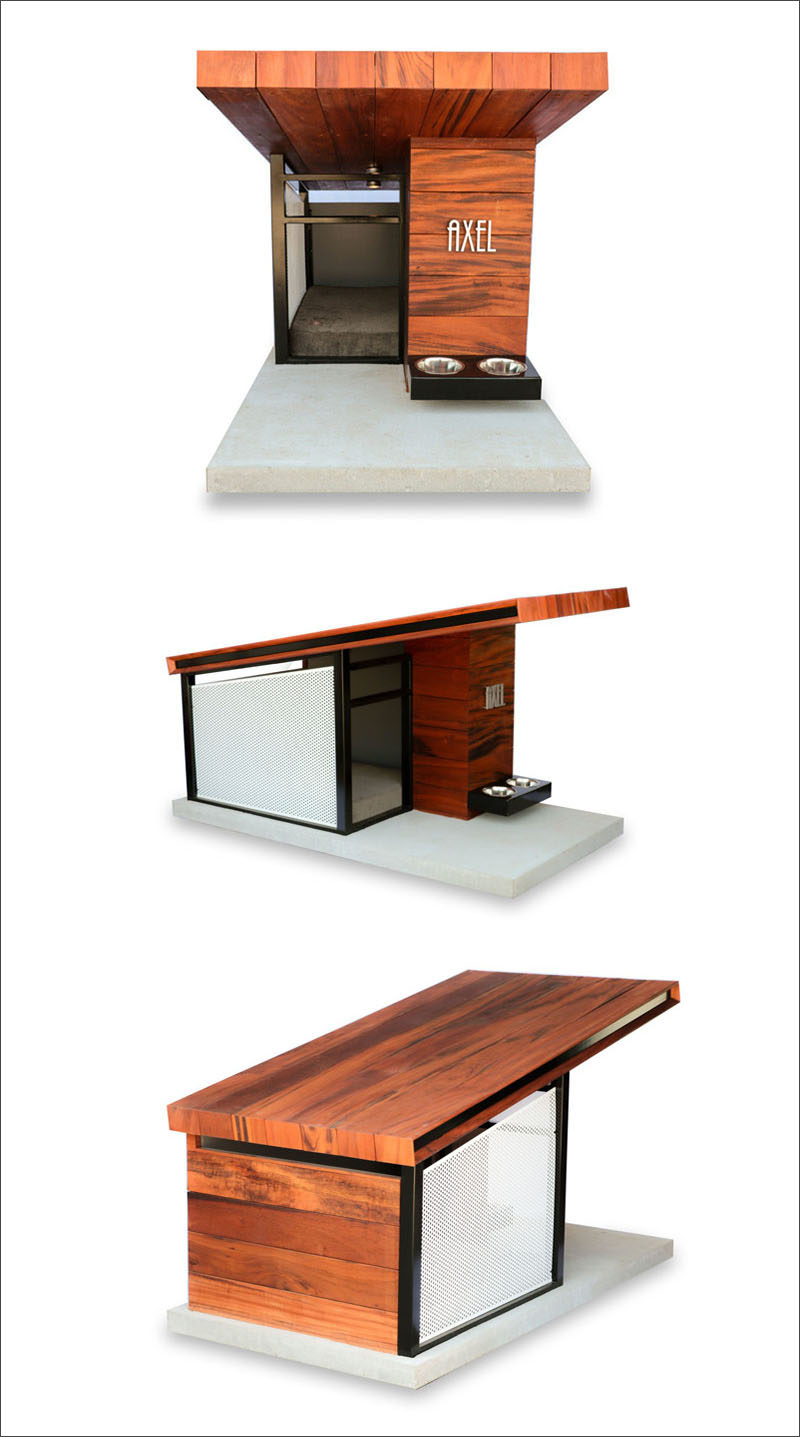 ---
Using the techniques and materials that are found in modern homes, like Brazilian Teak, powder-coated steel and concrete, they were able to create a dog house that would look good and be functional at the same time.
---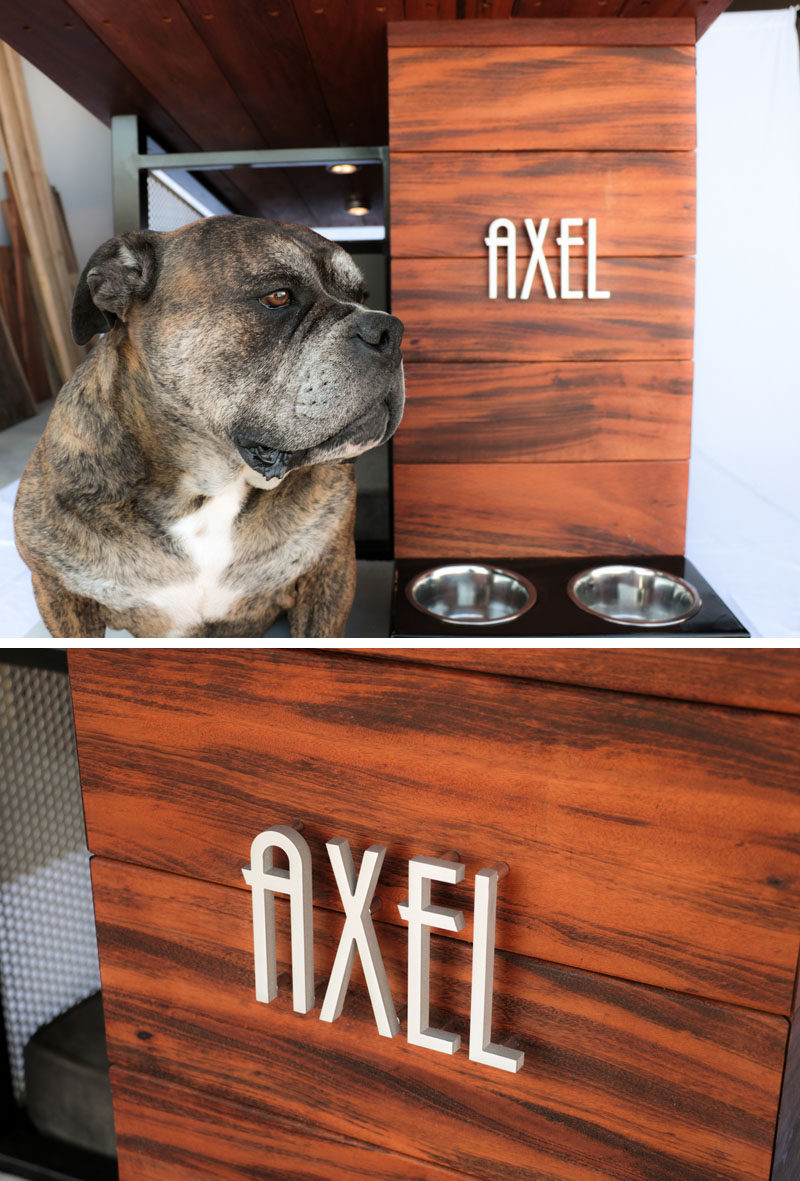 ---
They partnered up with ModernHouseNumbers to create the name plaque and Jax & Bones to develop a range of custom dog bedding.
---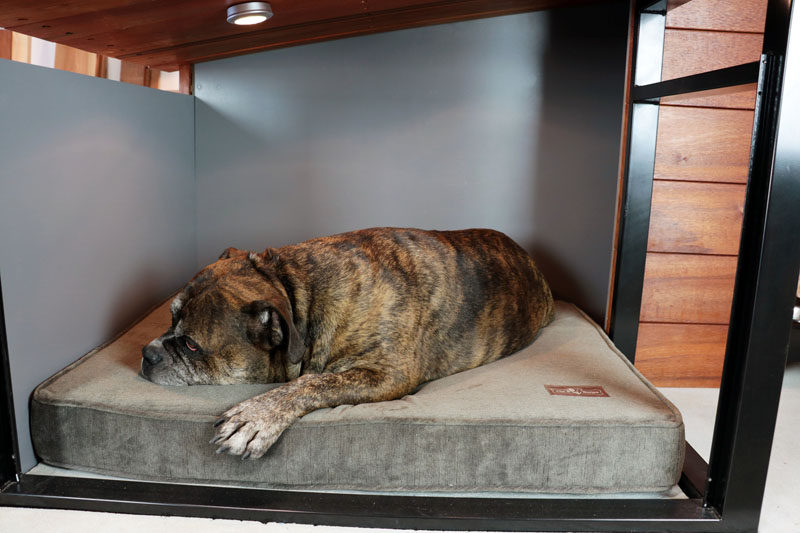 ---