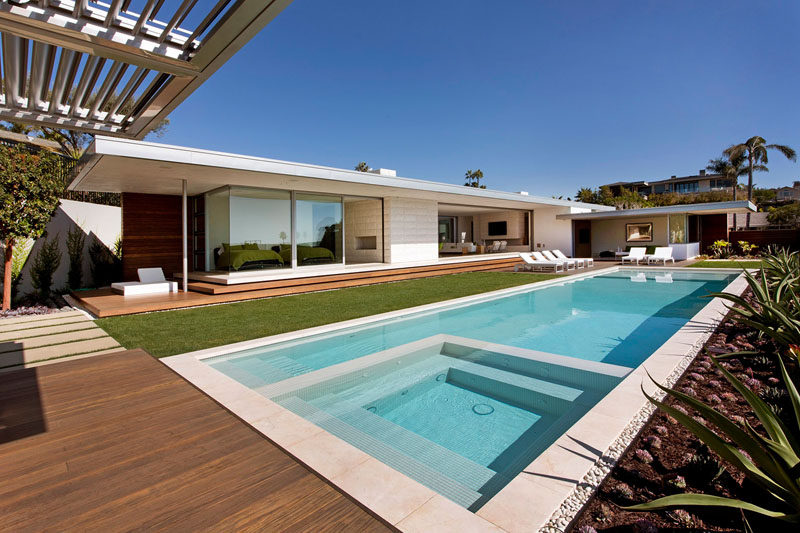 Designed for a couple and their two sons, this home in Laguna Beach, California, makes the most of the beautiful weather by having most spaces open up to the backyard and swimming pool.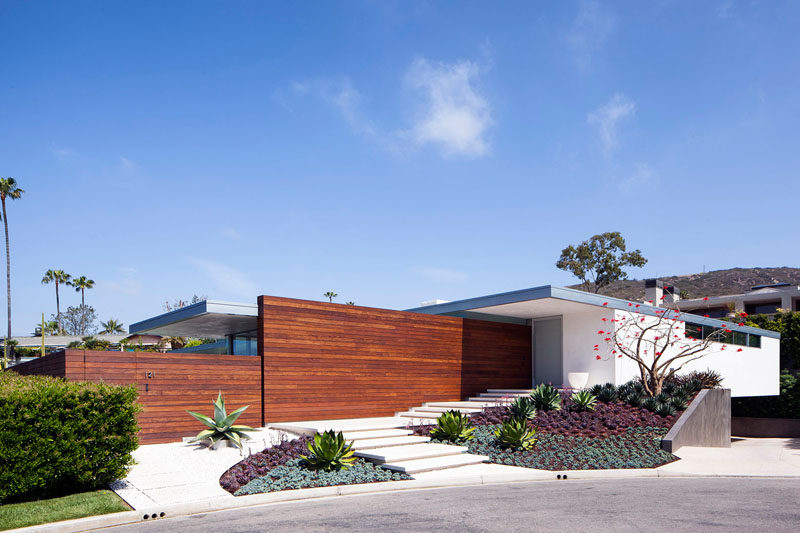 ---
Designed by Ehrlich Yanai Rhee Chaney Architects, the home has a restrictive 11-foot height limit imposed by the homeowner's association, so their solution was to create a series of horizontally expansive spaces underneath a floating horizontal plane supported on stone masses, wood walls and slender steel columns.
---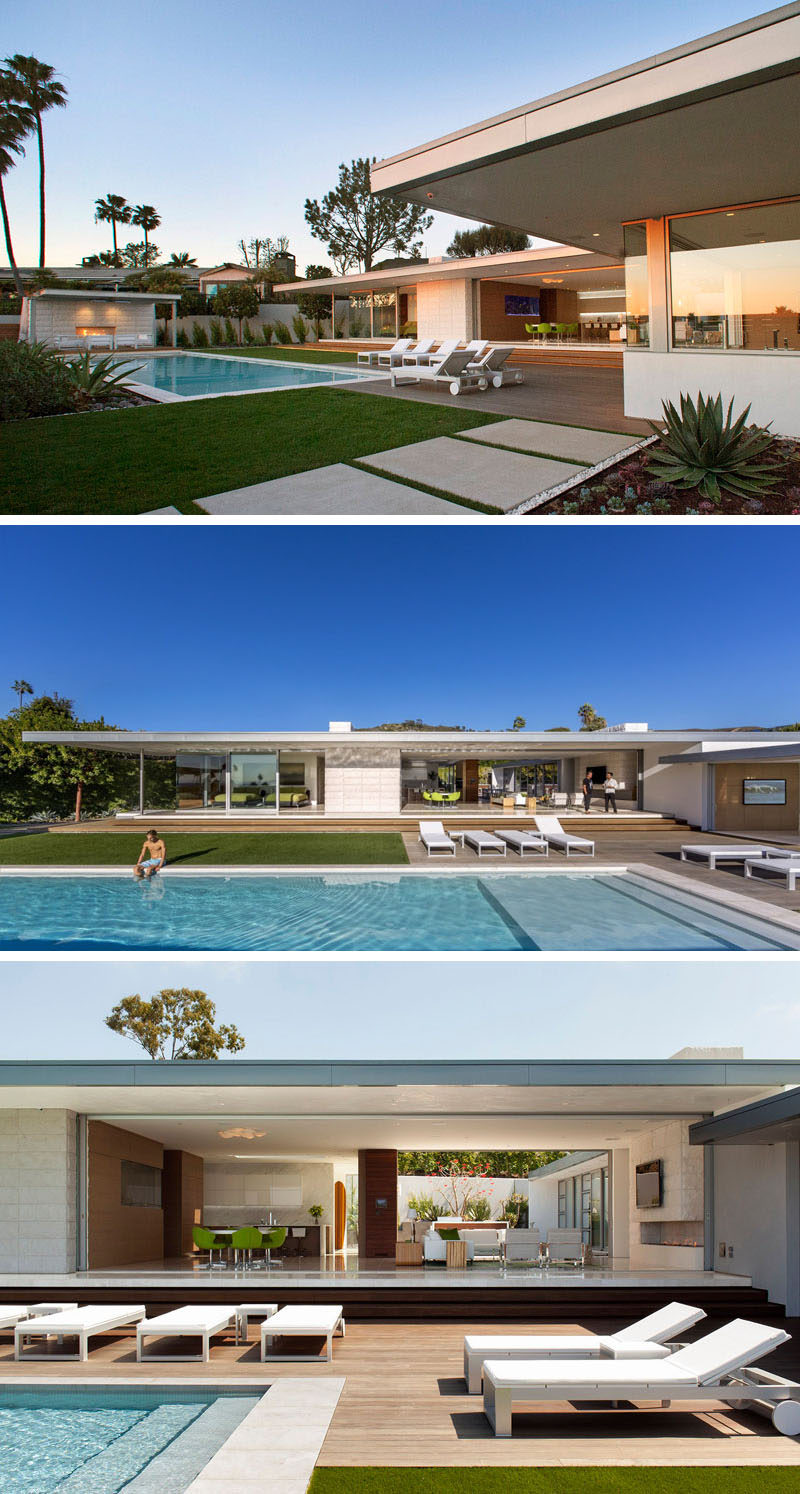 ---
Oversized sliding glass doors open throughout the house to create indoor/outdoor living spaces. In the photo below, the master suite is high enough to have a view over the swimming pool and of the ocean.
---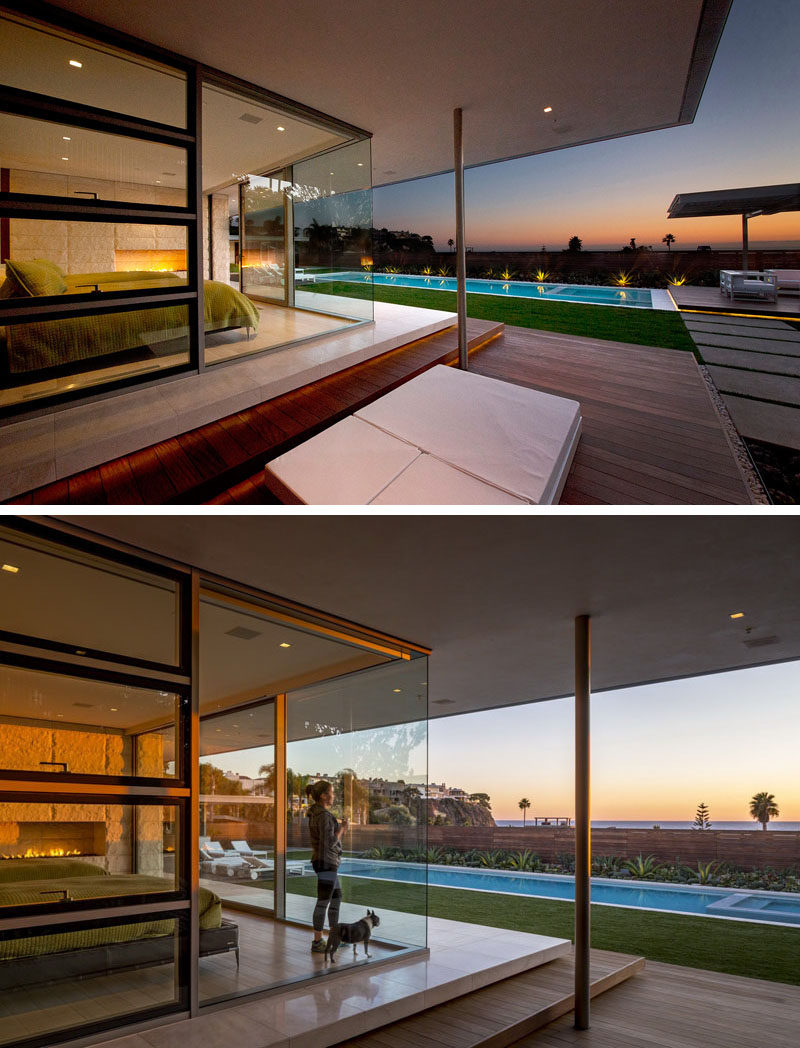 ---
A home office, guest, and children's bedrooms open onto the protected central courtyard which features an outdoor kitchen, dining area and Koi pond.
---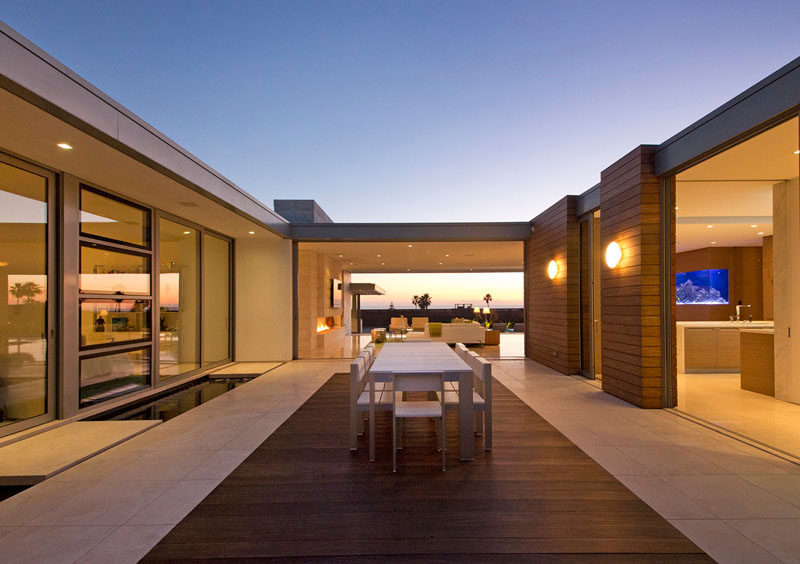 ---
The backyard with swimming pool has a couple of small grassy areas, lots of room for relaxing in the sun and an outdoor lounge area with fireplace.
---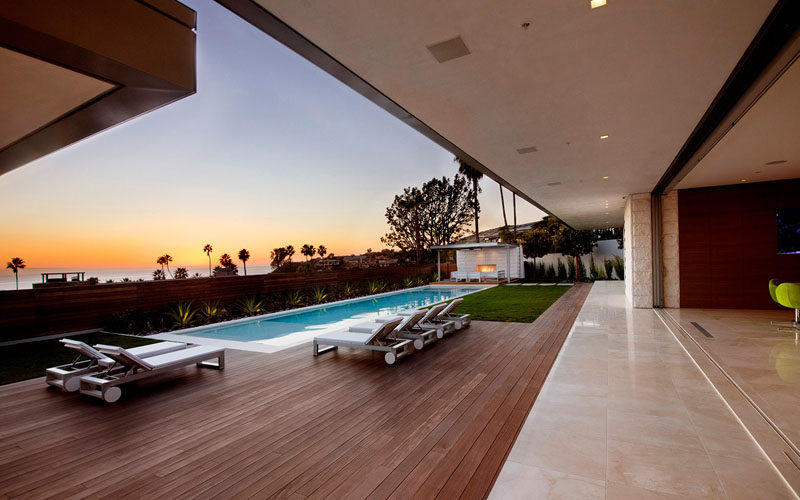 ---
The living room has a splash of color with the lime green sofa, and it opens up for a view of the swimming pool.
---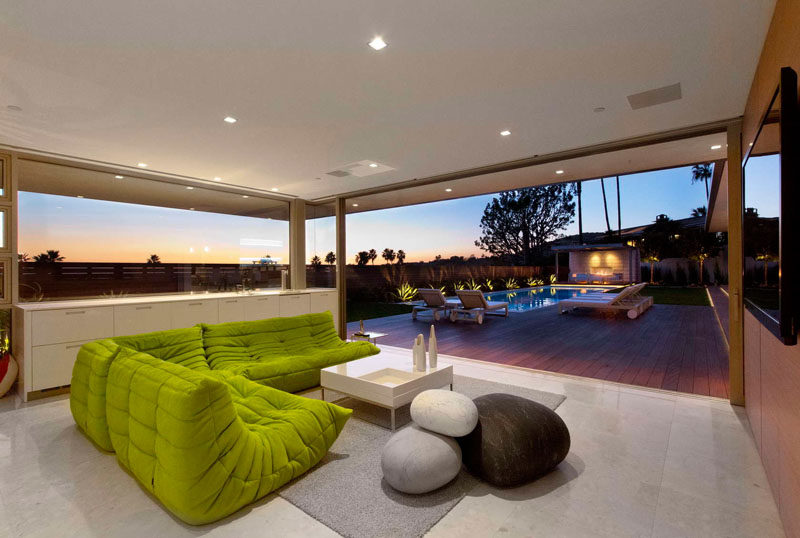 ---
Here you can see how open the second living area and the dining area are to the outdoor spaces on both sides.
---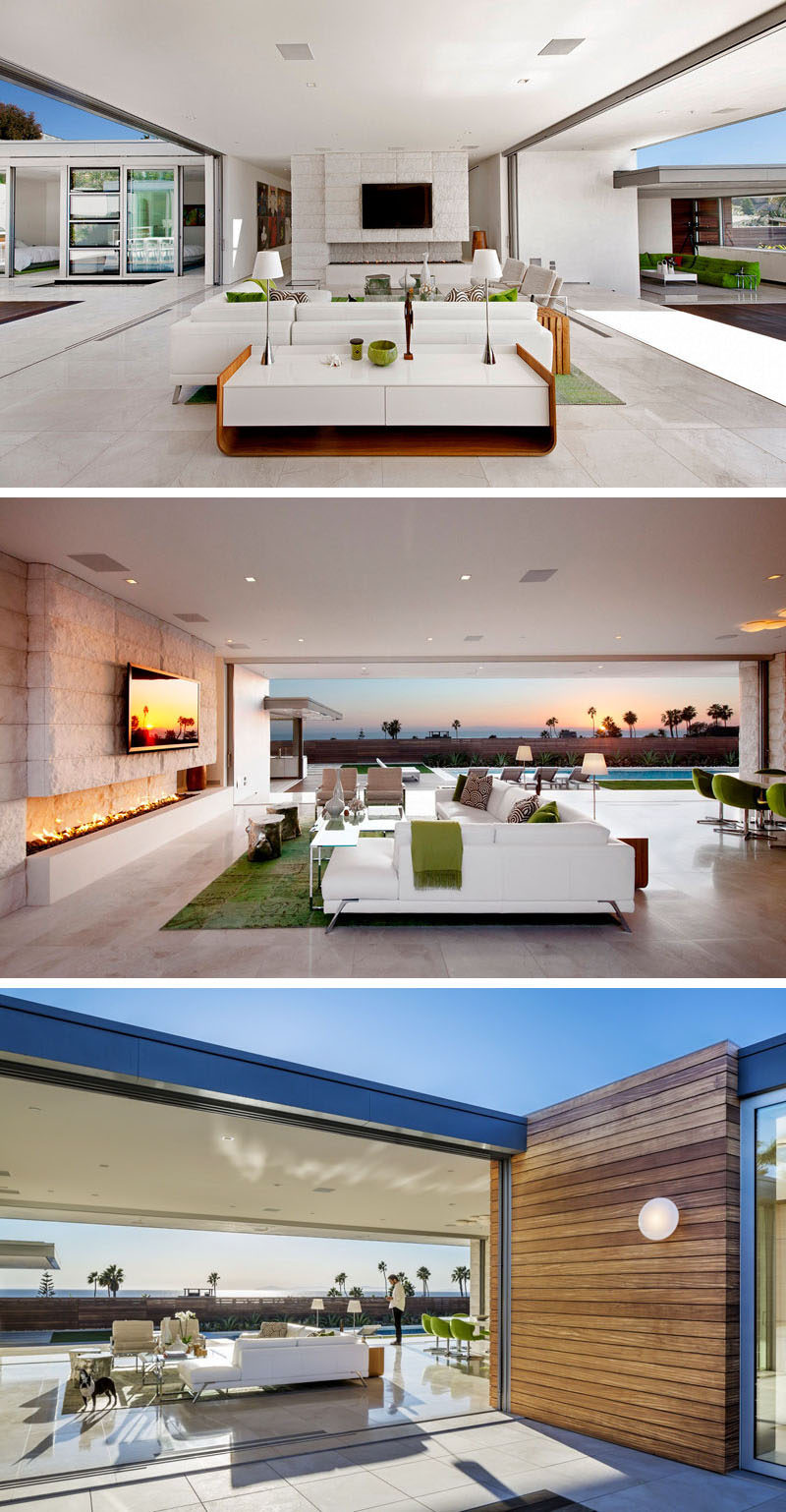 ---
In the kitchen, the upper white cabinets match the island, with all of the other cabinets made from wood.
---