Design studio Form Us With Love have created a modular solution for the interior of Absolut Atelier, the brand home and Academy of Absolut Vodka in Stockholm, Sweden.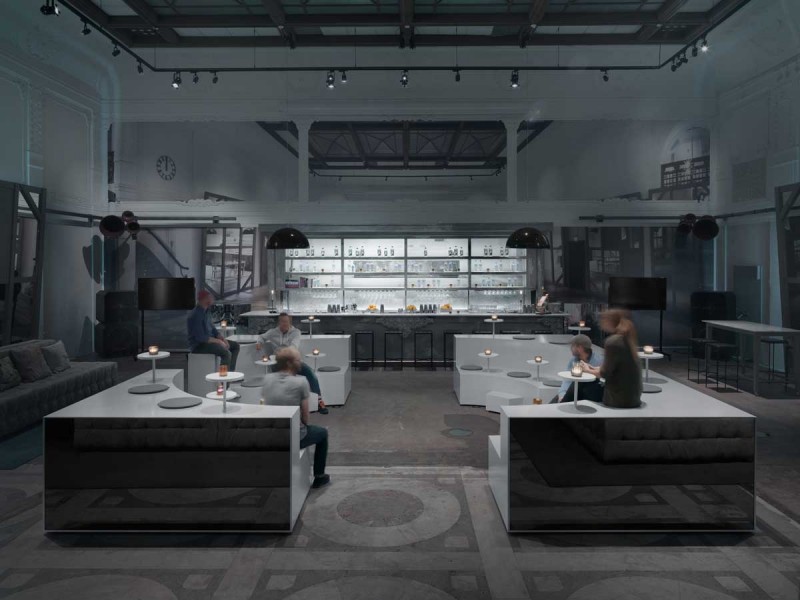 By aiming for a scenographic atmosphere, both by aesthetic and function, Form Us With Love has created a modular interior solution for Absolut Atelier.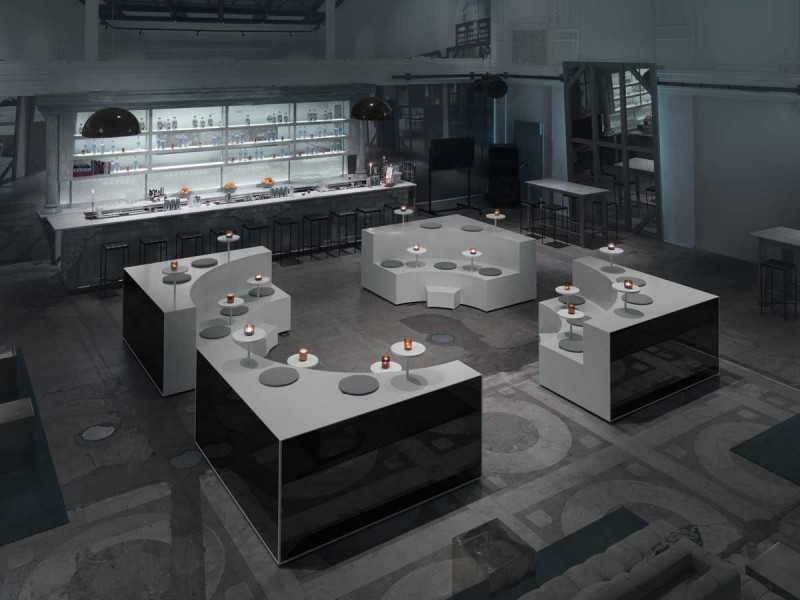 The amphitheater shares the traits of a theatrical set, adjustable to fit the needs for any workshop or demonstration.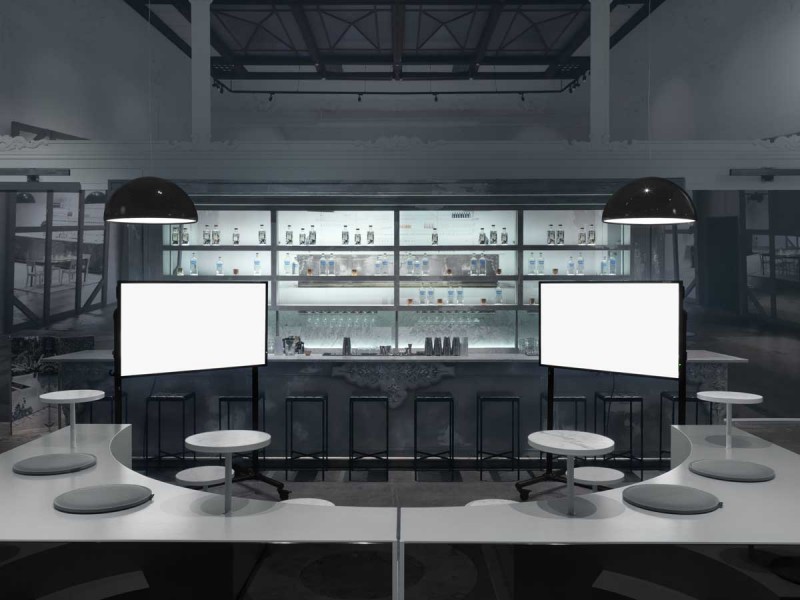 "With a strong reference to the historical "debate circle", we created a versatile combination of stairs and seating. Carefully chosen materials and colours were crafted into a rigid piece of furniture, durable enough to stand the test of any Absolute Atelier event", says Form Us With Love.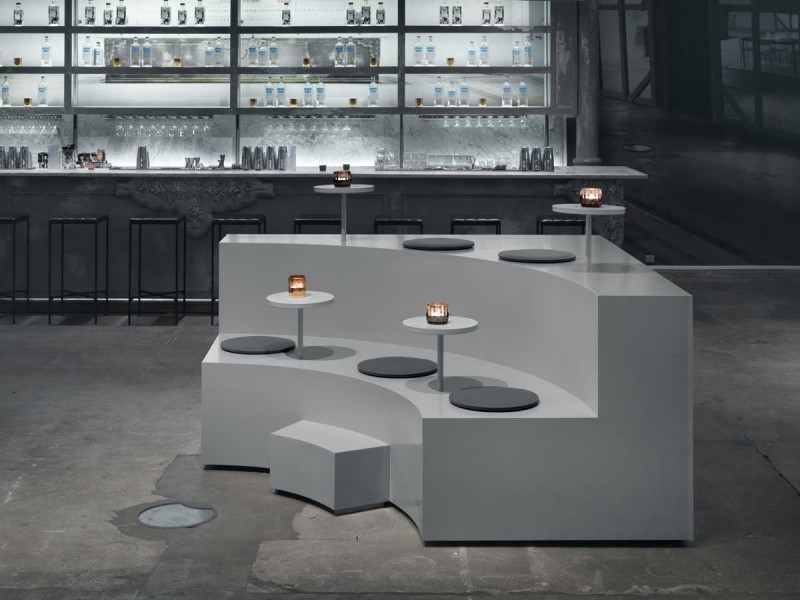 Design: Form Us With Love
Photography by Jonas Lindström