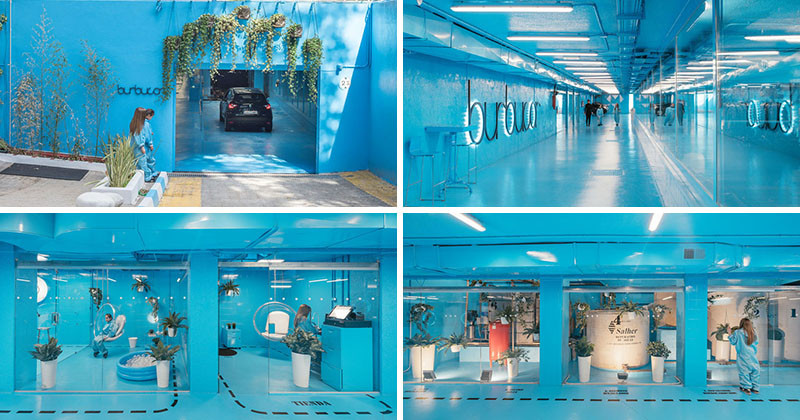 Could this car wash get any bluer?
The design of this new car wash in Madrid, Spain has made the act of getting your car cleaned into a memorable and noteworthy experience.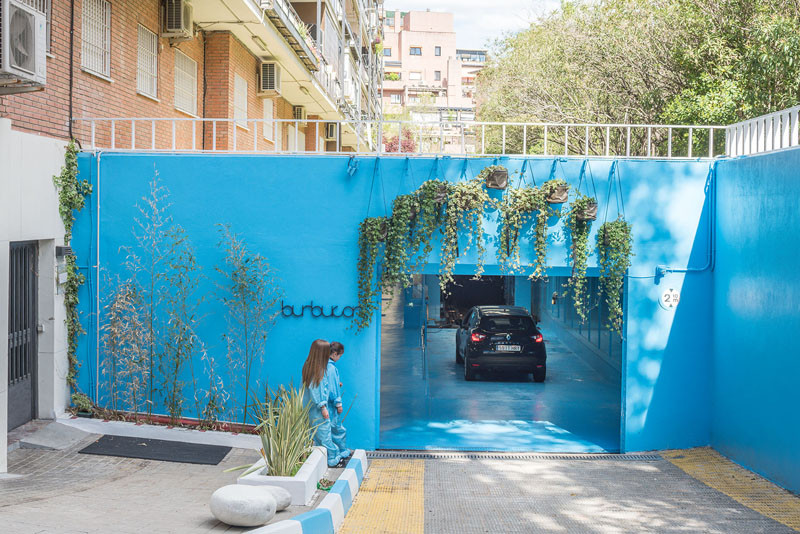 ---
Designed by architect Lina Toro, the Burbucar Car Wash occupies the ground floor of a 7-floor building, in a 229 ft (70m) long and 39 ft (12m) wide tube.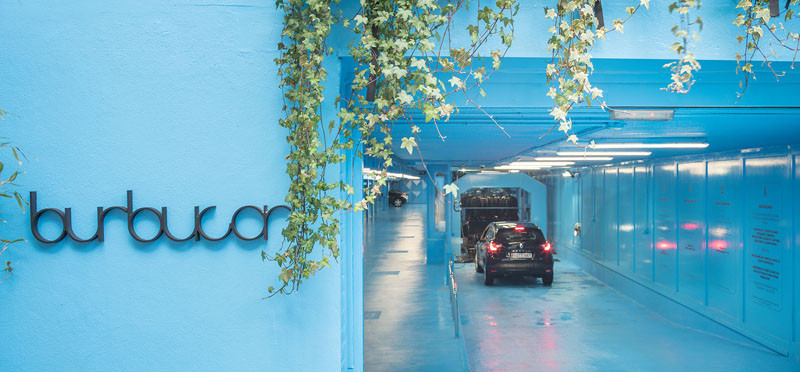 ---
A key design element was to make sure the customers would be able to see all of the action throughout the car wash.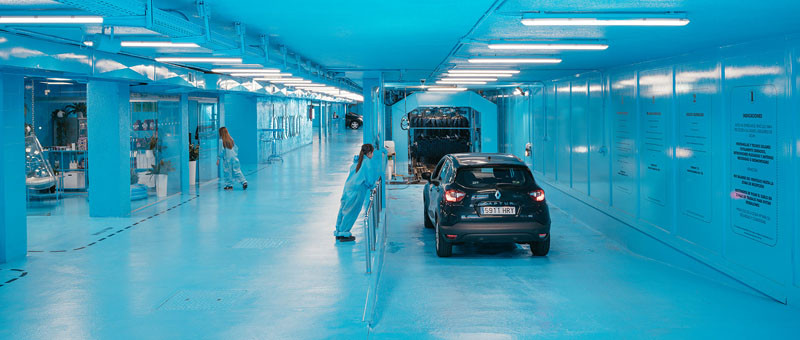 ---
Glass windows expose the procedures of the approximately 80 cars that are washed daily.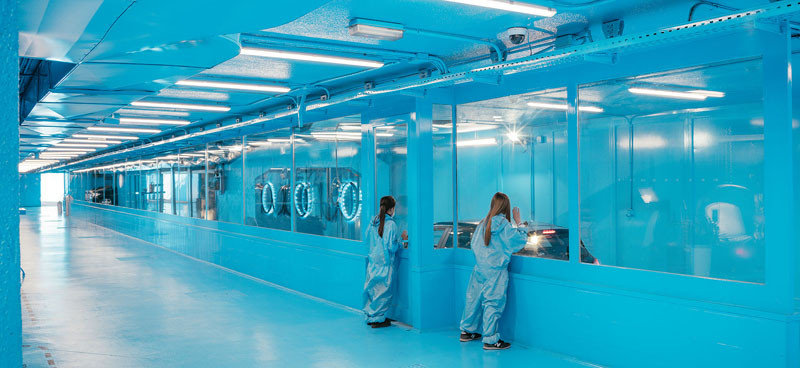 ---
The car wash rests on a 10cm neoprene bedding, which absorbs vibrations of the machines in the car wash tunnel, and the water used is recycled at a purifying room.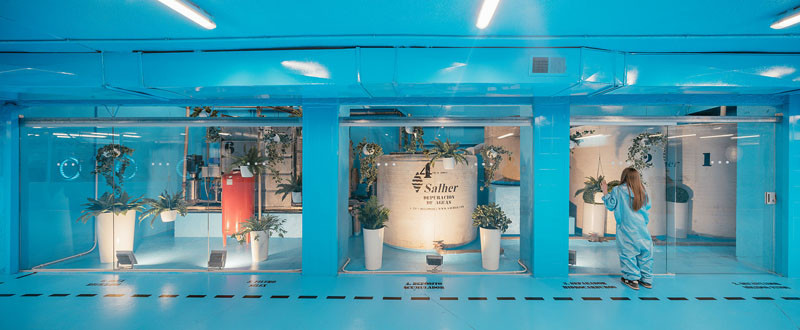 ---
For the customers, there are dedicated spaces for waiting. You simply follow the black line along the process.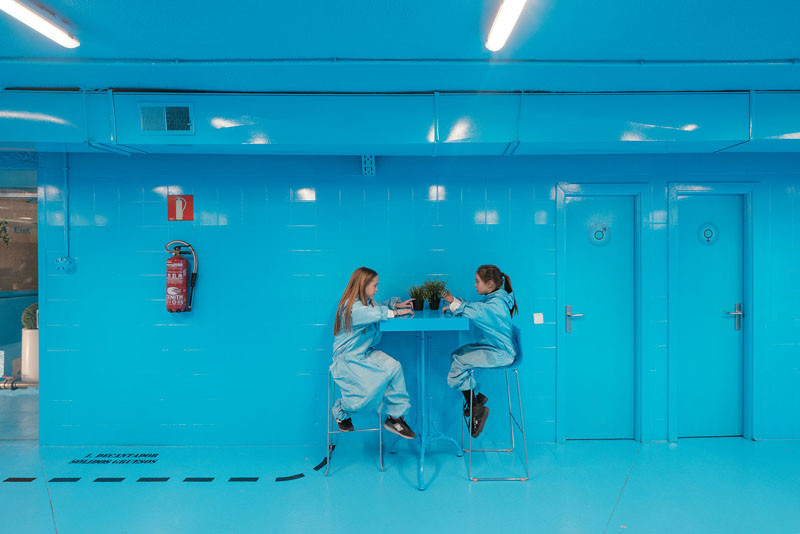 ---
Almost everything throughout the space has been kept a bold blue.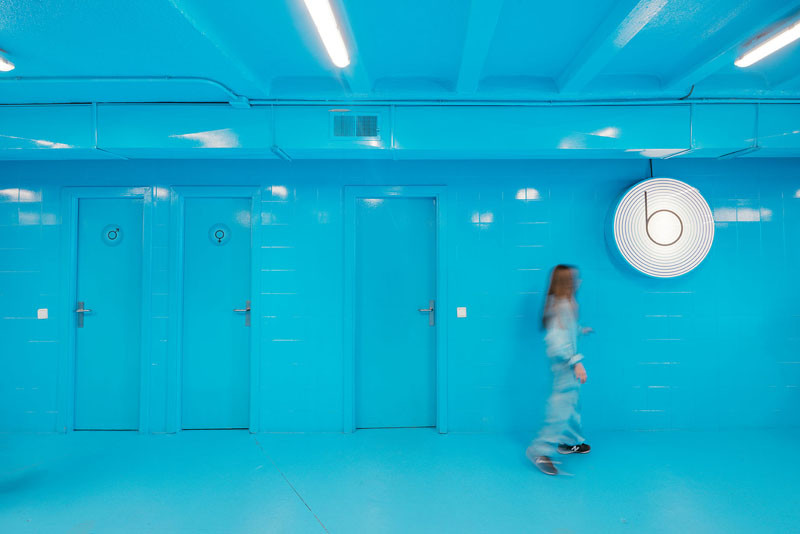 ---
Here are more customer areas.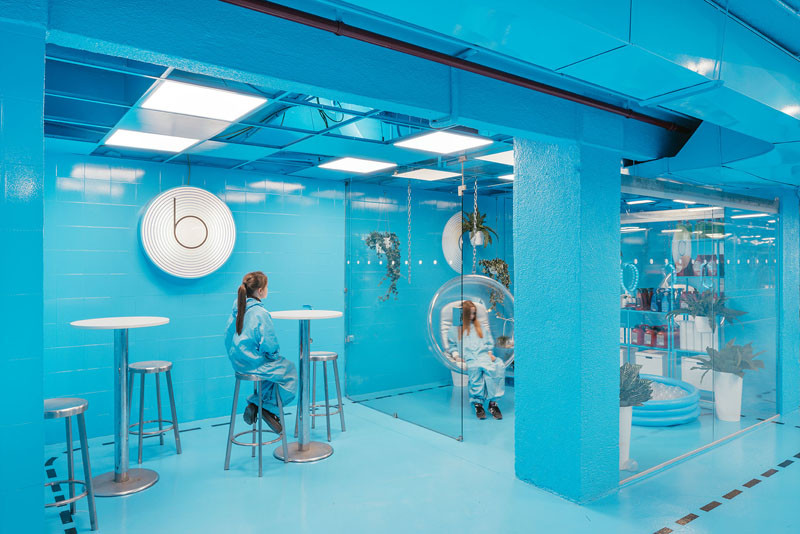 ---
Hanging chairs and plants break up the blue rooms.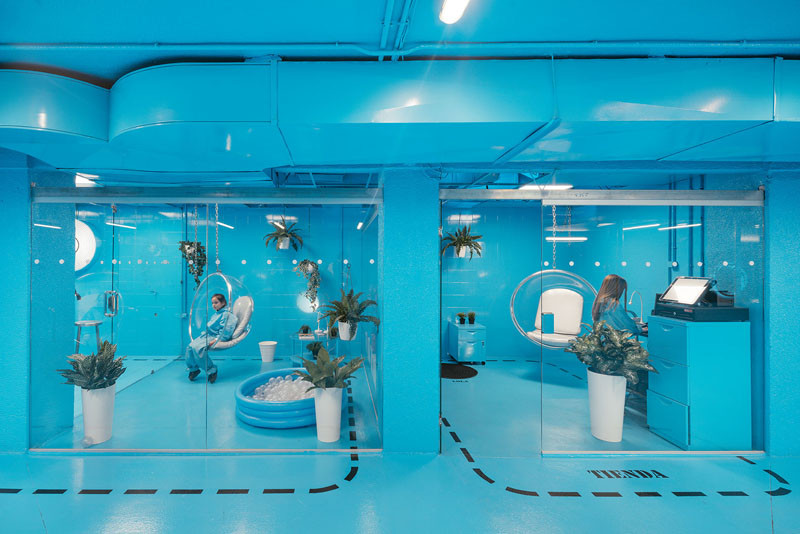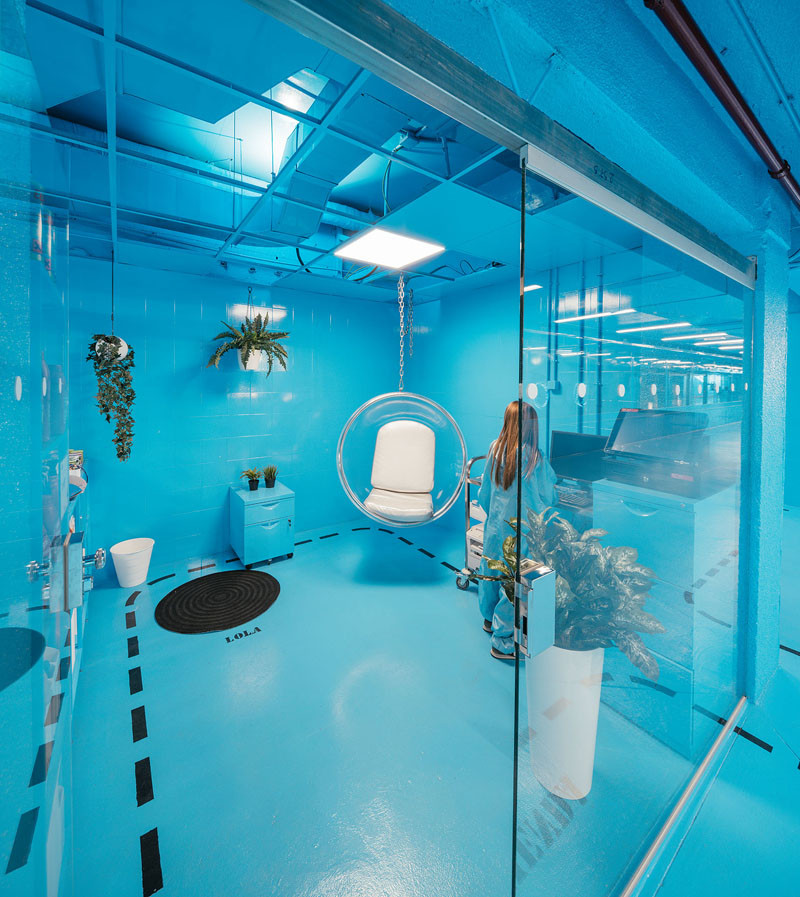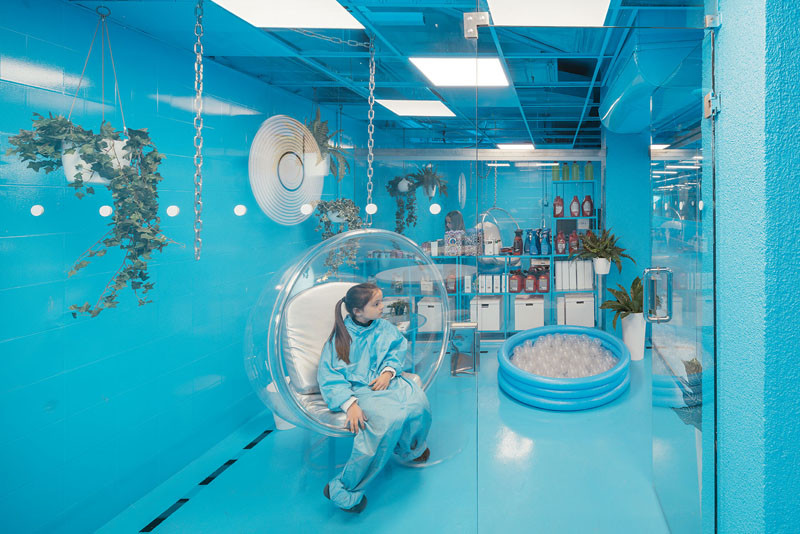 ---
A large logo with back-lit lighting covers one of the walls.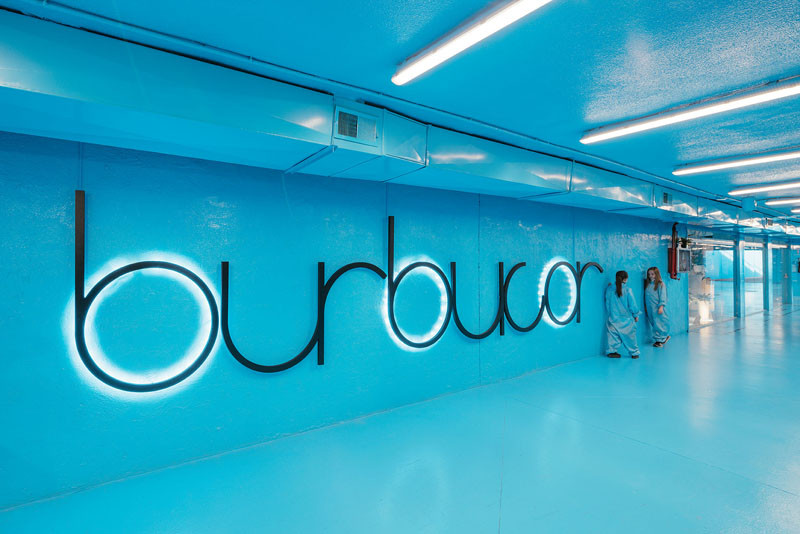 ---