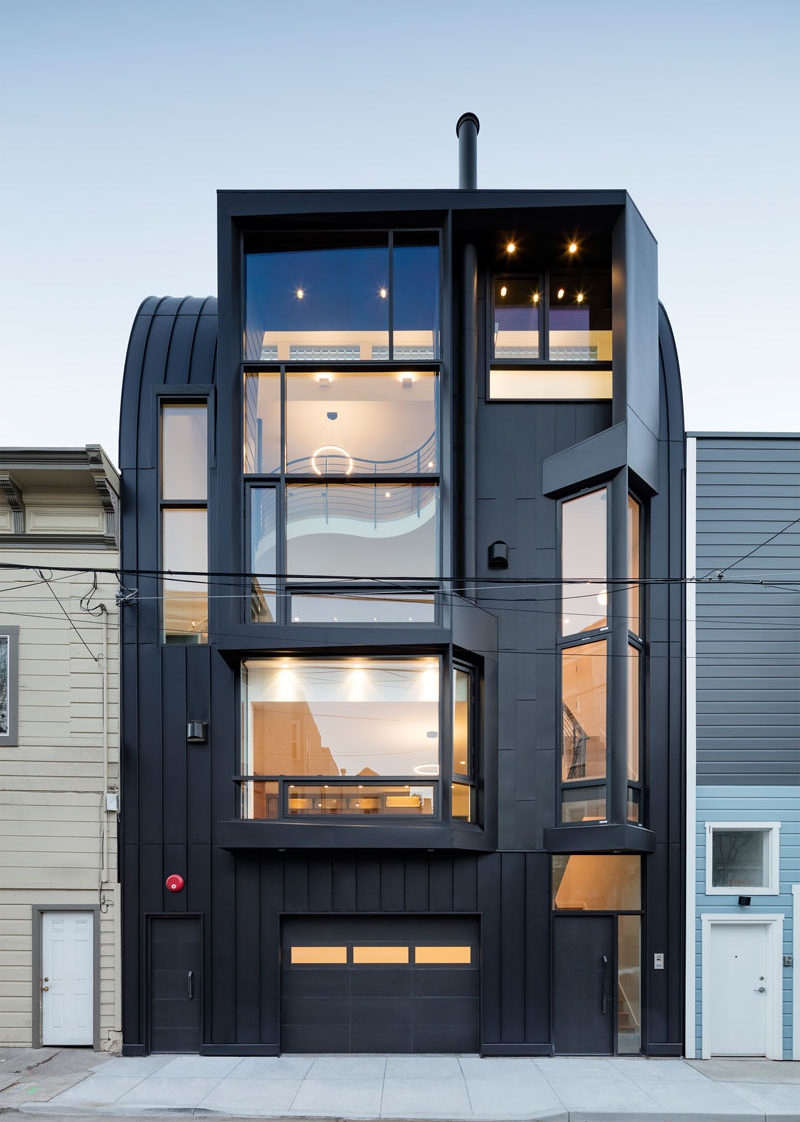 With space at a premium in San Francisco, this new building was designed to have two separate dwellings behind an attention getting black facade.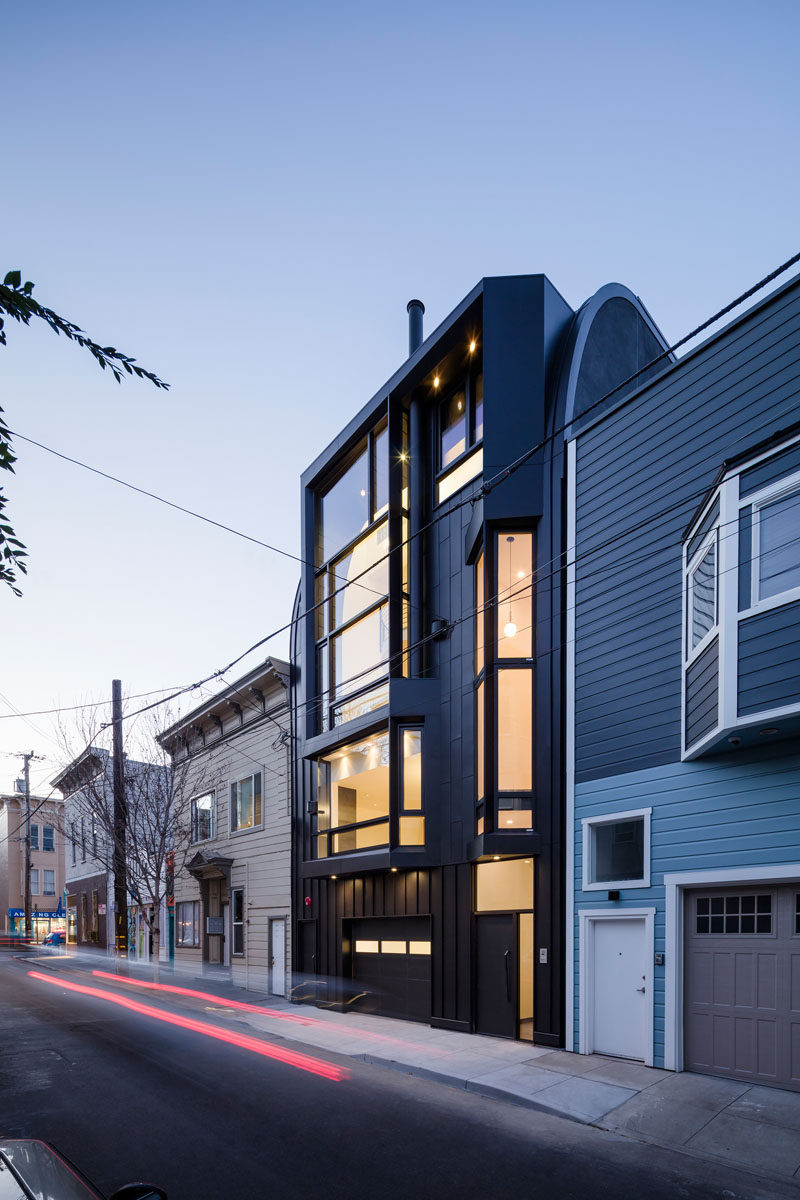 ---
Designed by Stephen Phillips Architects, this black building is in a mixed-use commercial and residential district that incorporates an eclectic group of traditional one- to four-story Victorian and Edwardian houses.
---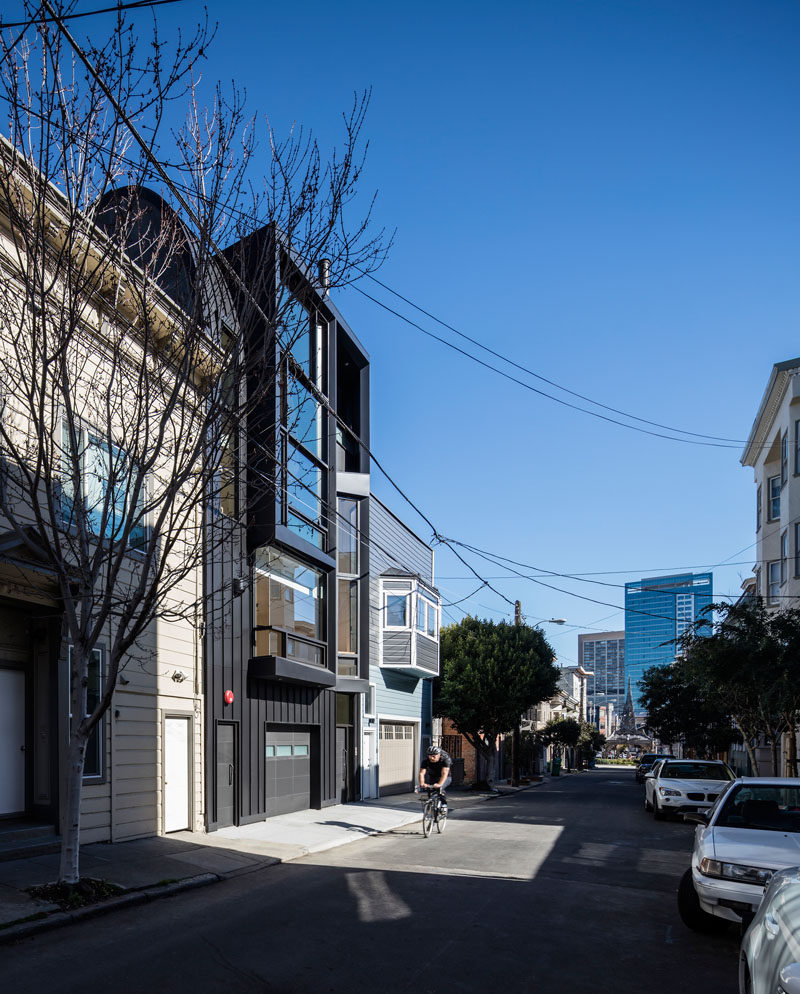 ---
As the building is split into two apartments, a single staircase with white oak flooring and black handrail, provides access to both dwellings.
---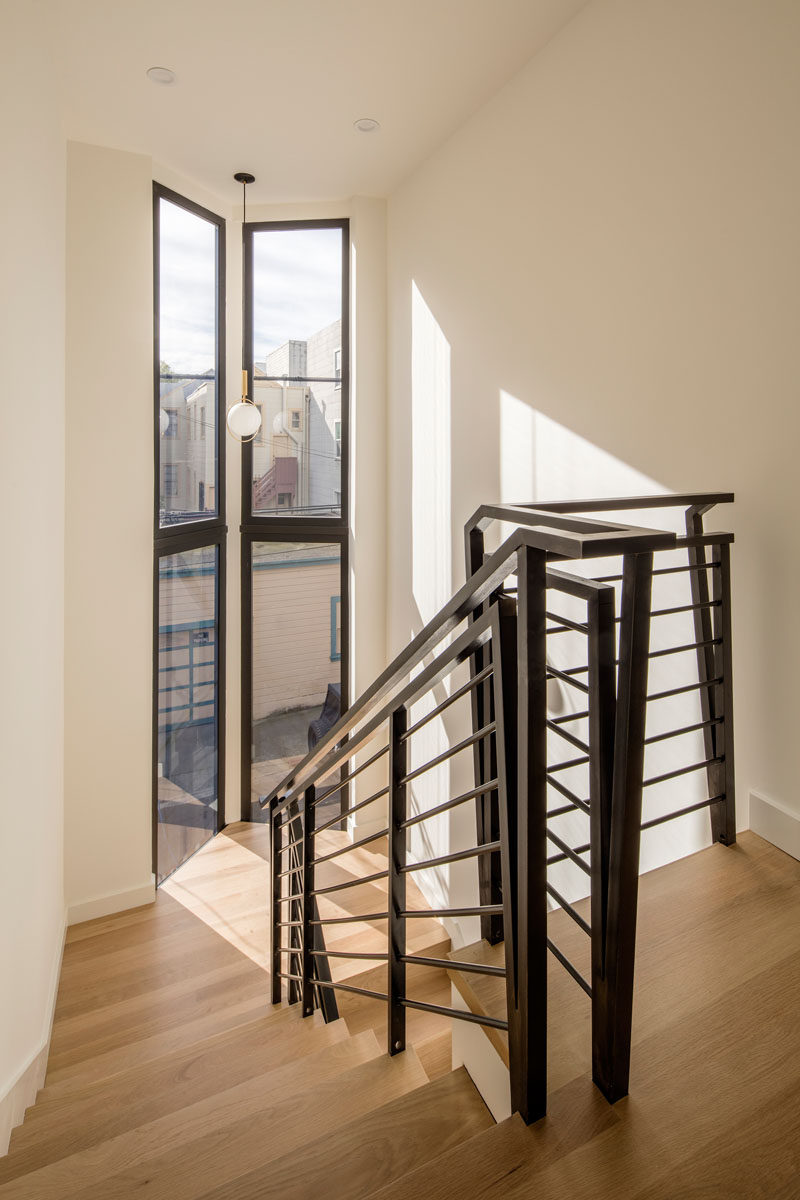 ---
Let's have a look at the first apartment. The living room, dining room and kitchen all share the same space.
---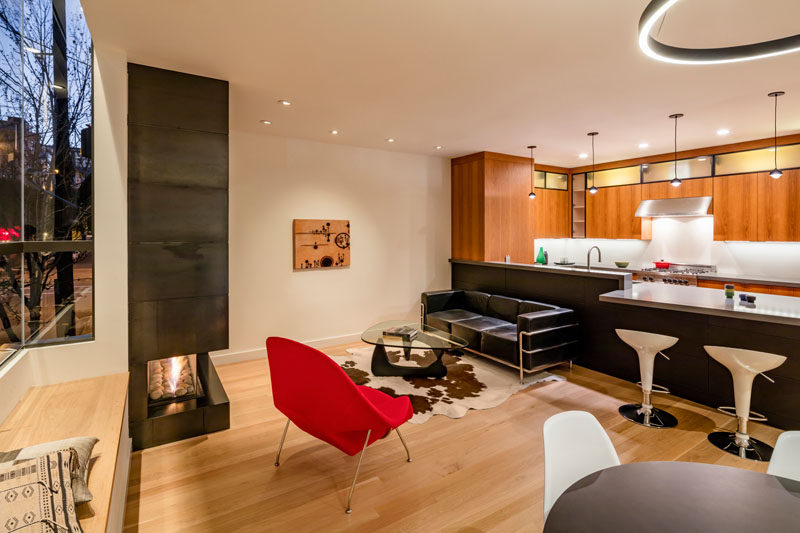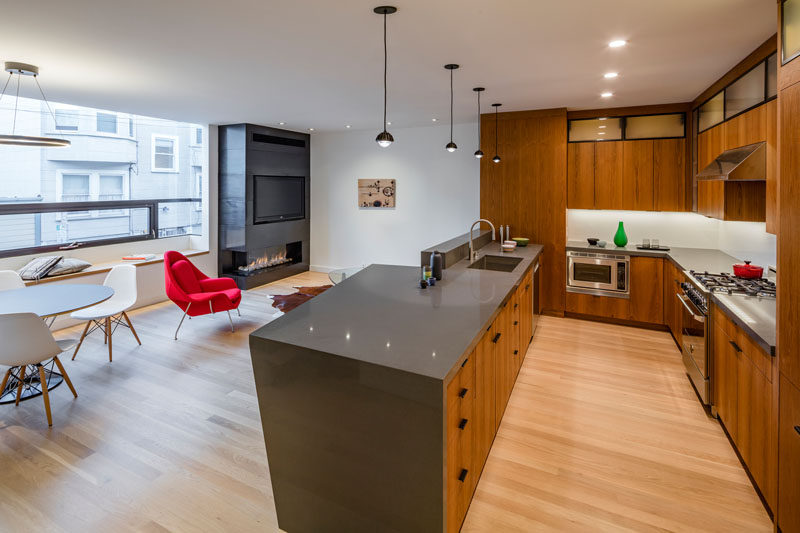 ---
Behind the kitchen is the master bedroom and bathroom.
---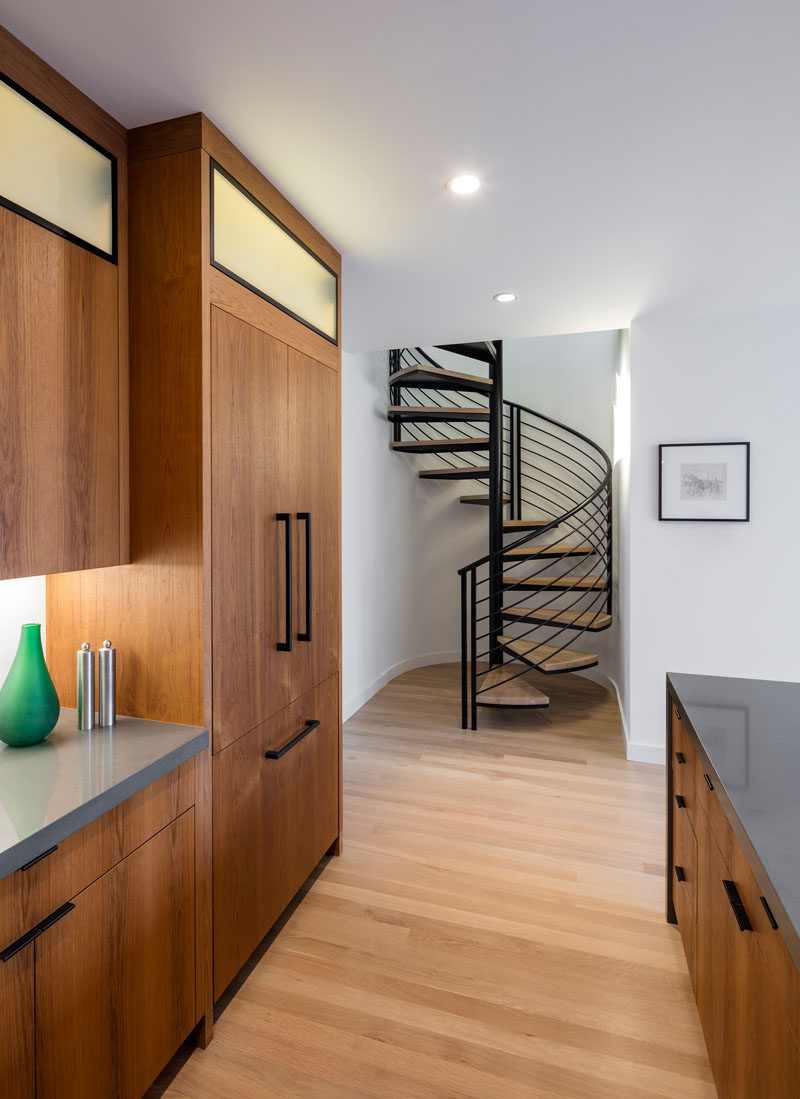 ---
The spiral stairs just off the kitchen lead to the upper floor, where there's another bedroom and bathroom.
---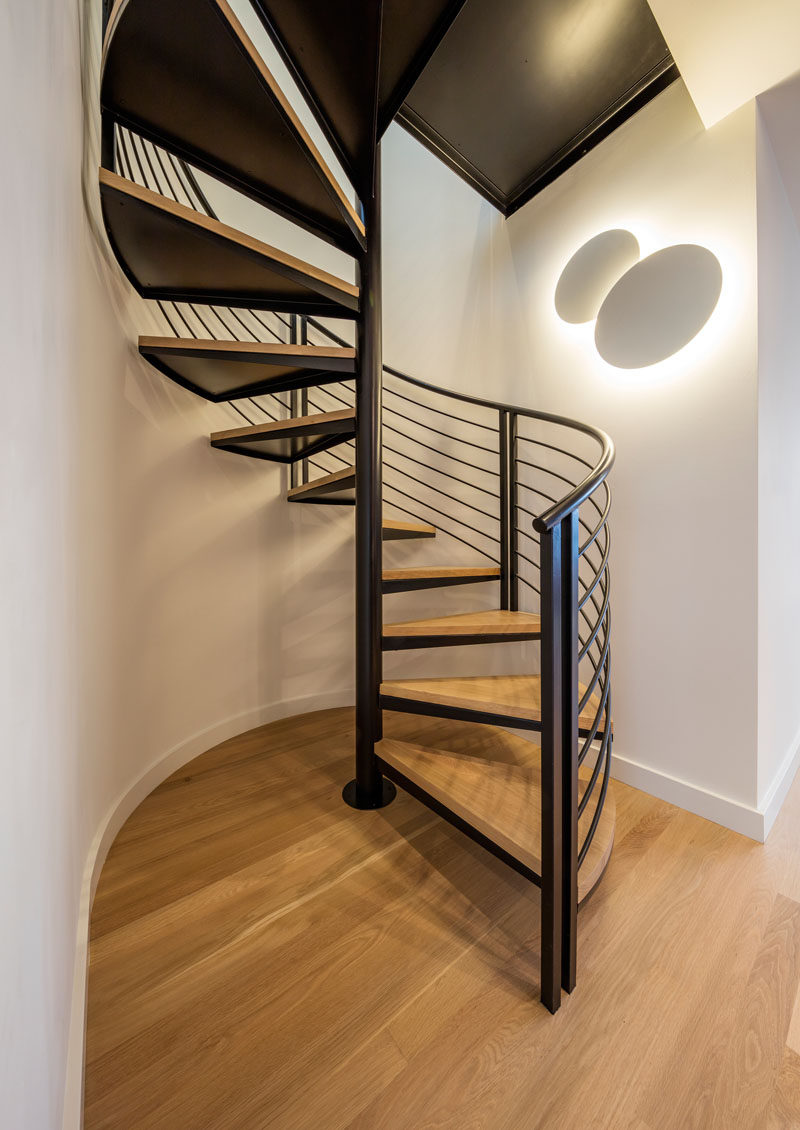 ---
Here's the second apartment, it too is multiple floors. Upon entering the apartment, there's the living room with built-in window seat.
---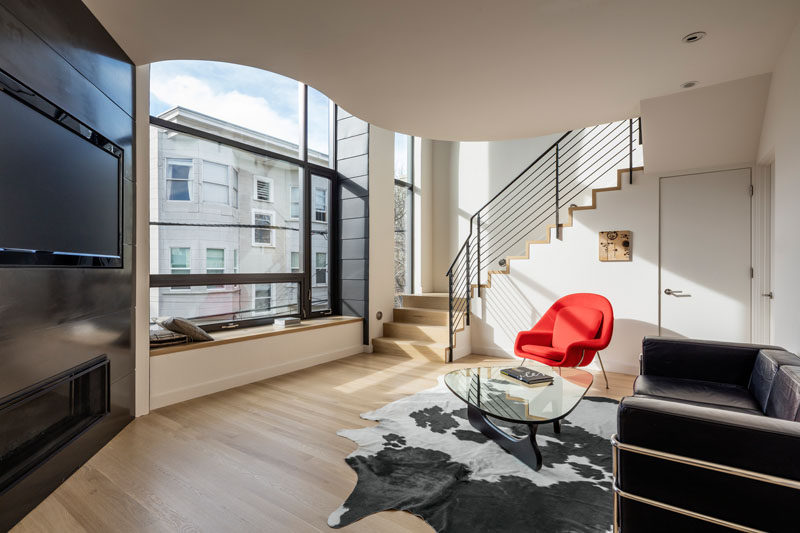 ---
A TV and fireplace has been built-into the corner, and large windows fill the space with plenty of natural light. There's also a bedroom and bathroom on this level.
---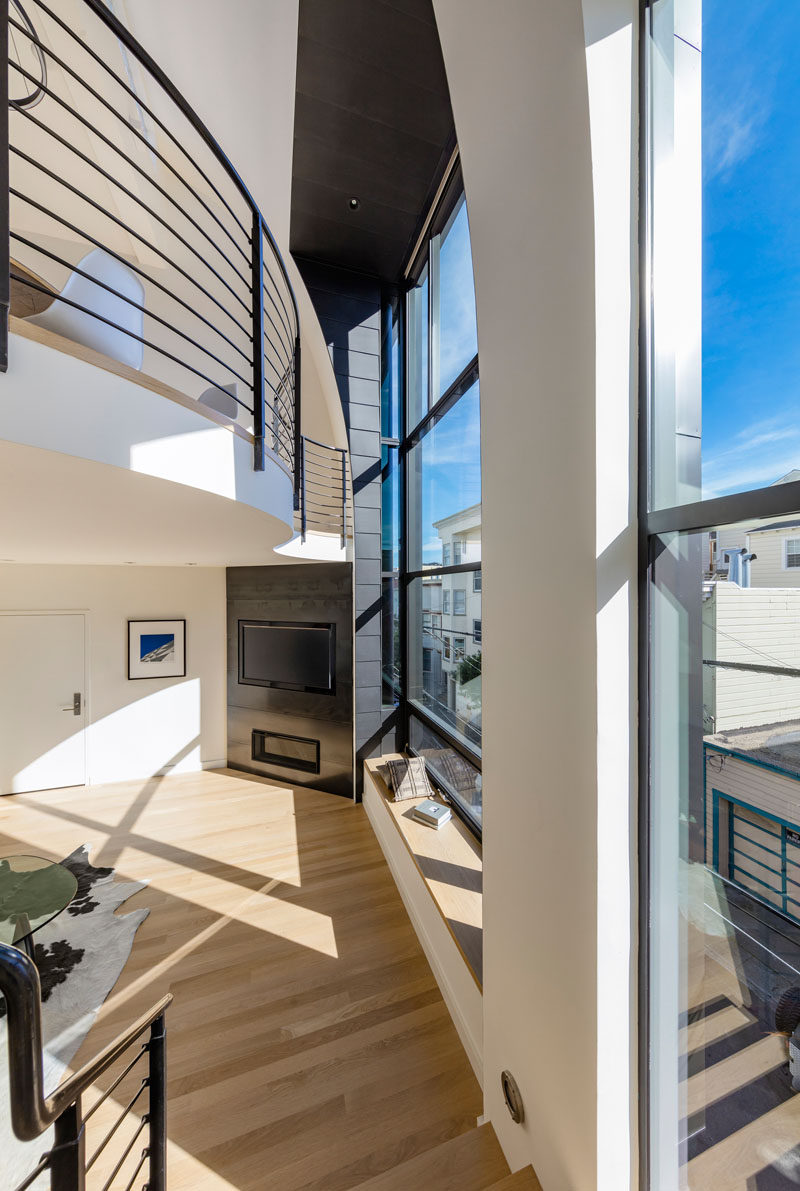 ---
Looking up from the living room, you can see the curves of the upper level.
---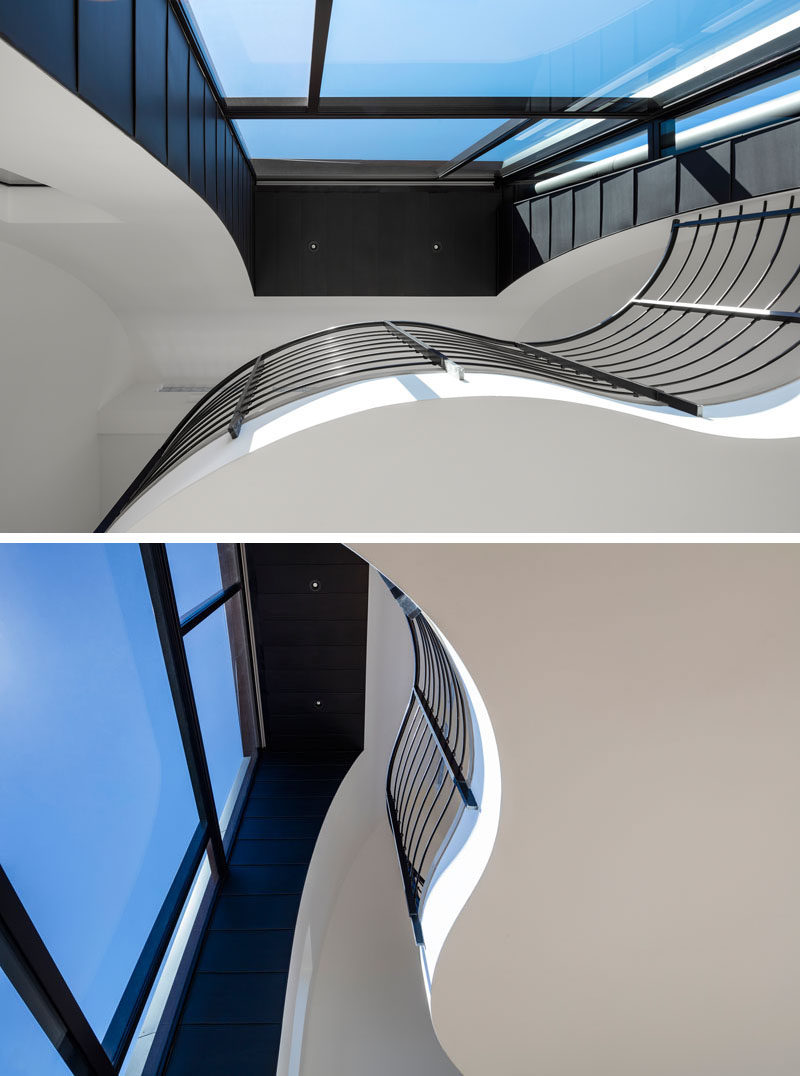 ---
Heading upstairs, there's a dining room that overlooks the level below.
---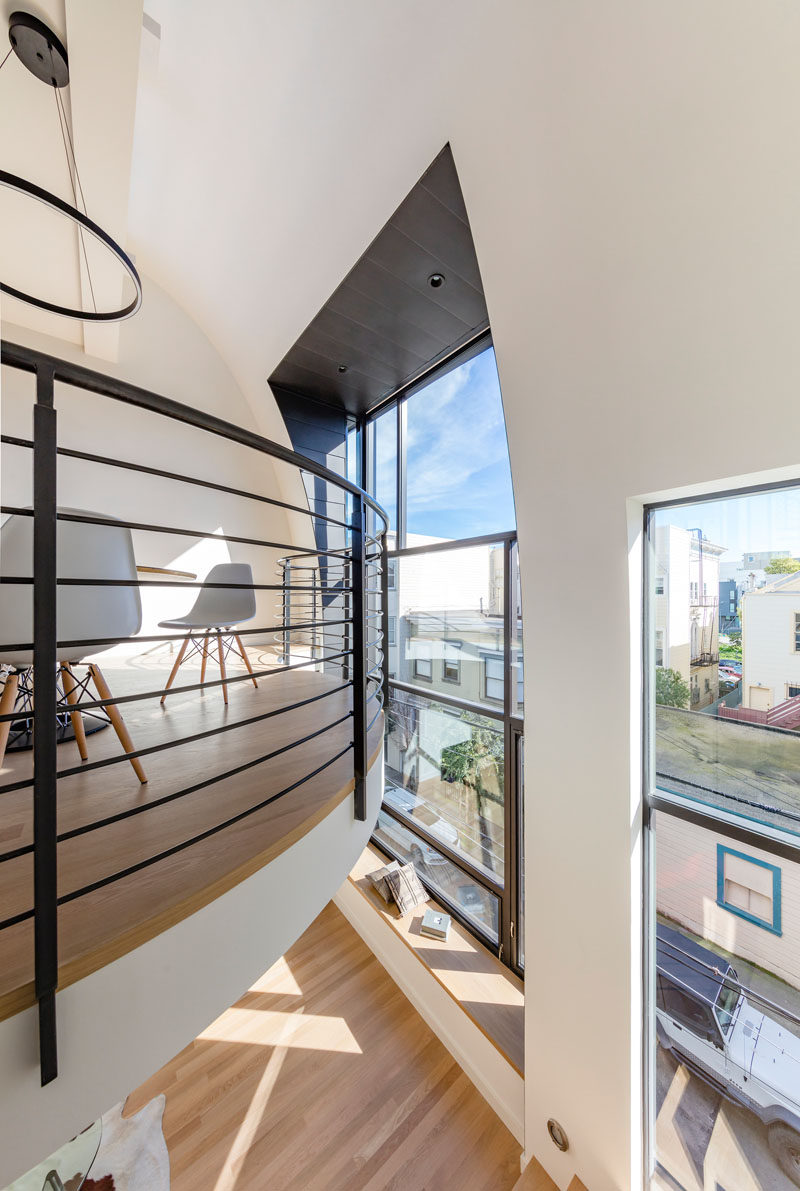 ---
This level is home to the dining room and kitchen, as well as the master bedroom and bathroom.
---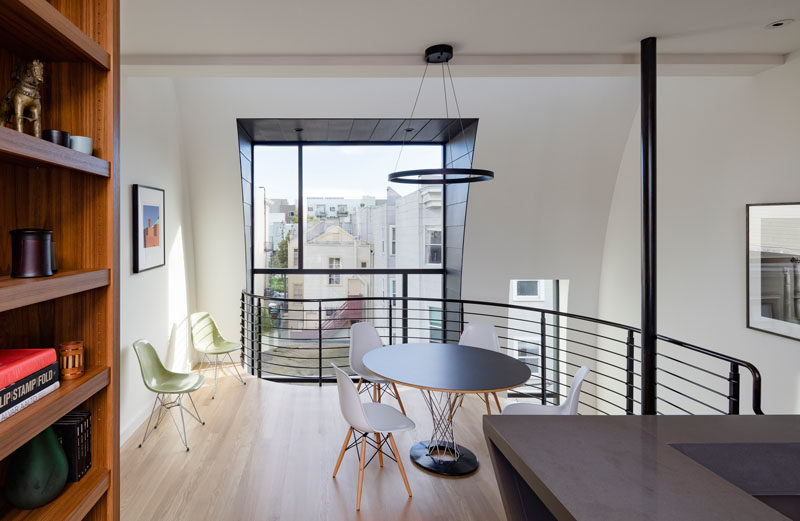 ---
The kitchen opens up to an outdoor balcony.
---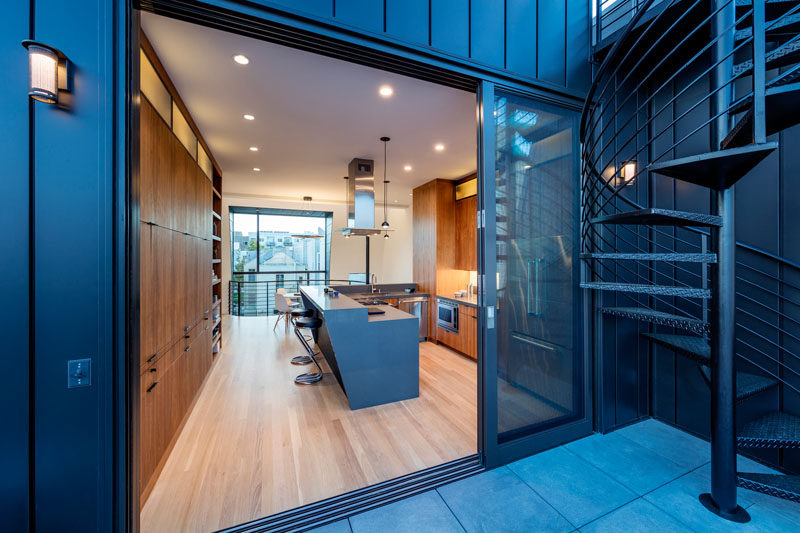 ---
The outdoor balcony has various spaces for relaxing, and spiral stairs lead to the rooftop.
---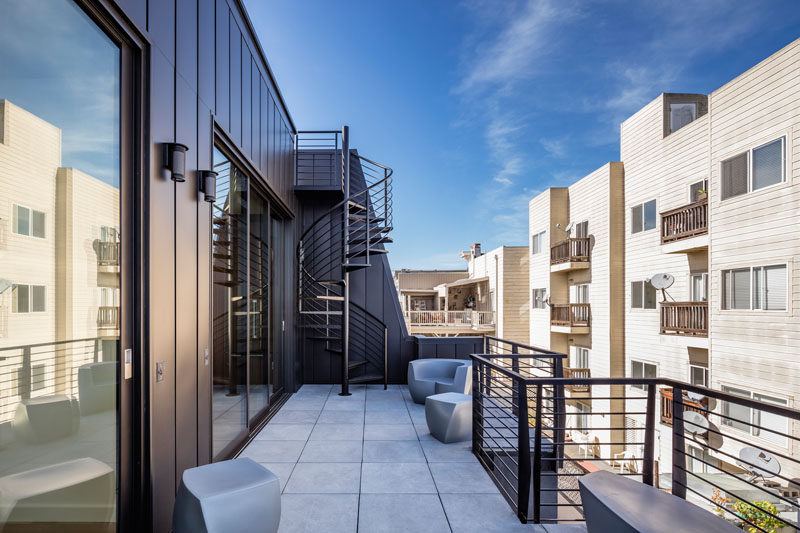 ---
On the roof, there is a great space for entertaining and enjoying city views.
---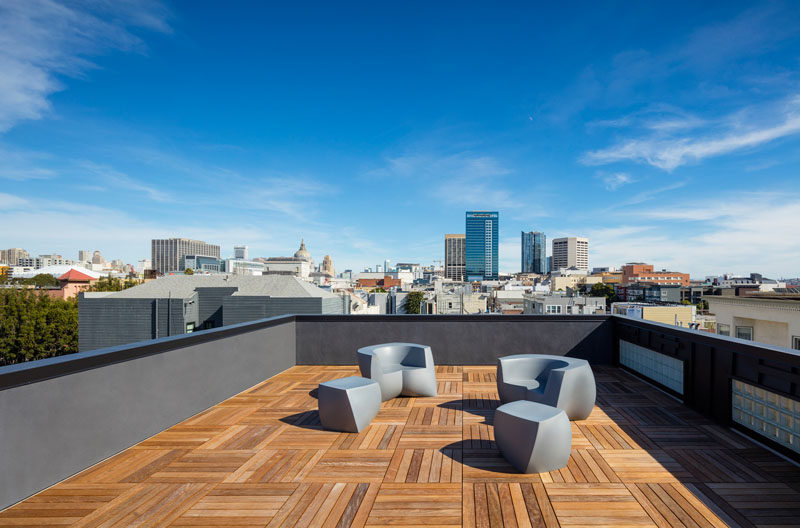 ---