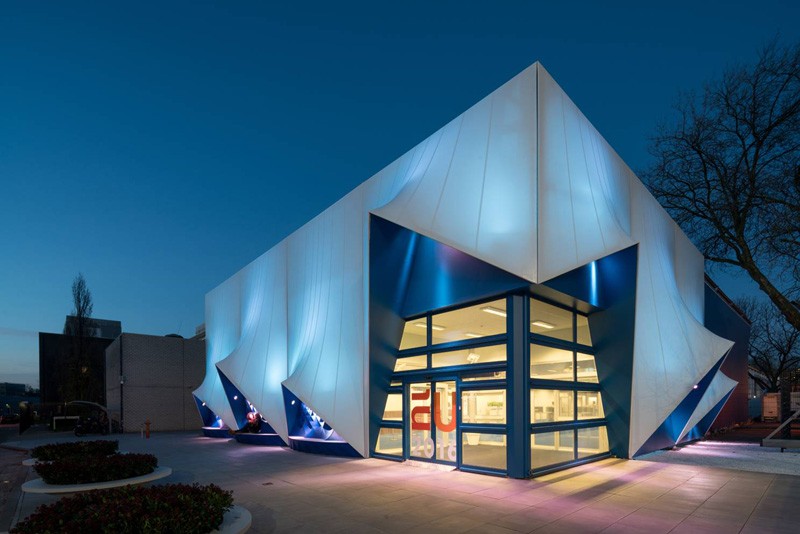 DUS Architects have recently completed a facade for the temporary EU Building, for the Dutch EU Presidency 2016.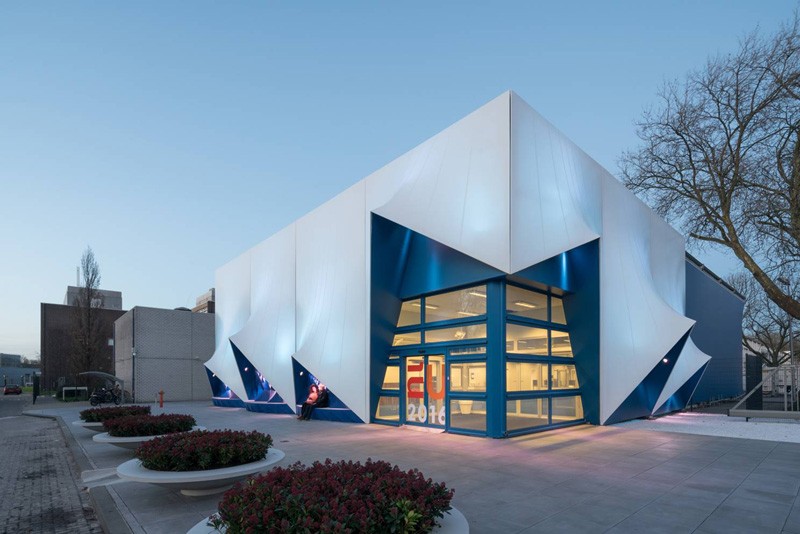 The EU Presidency takes place in the Netherlands for 6 months from January 2016, and afterwards, the bio-plastic facade will be fully recycled.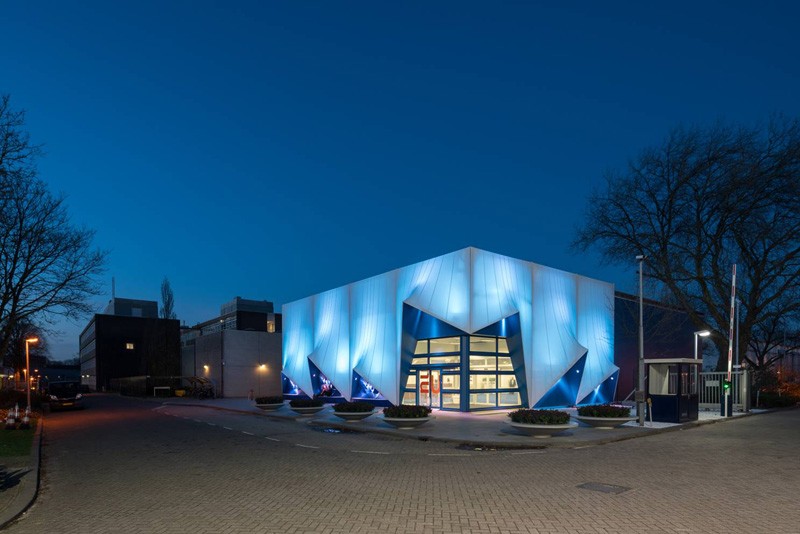 The design of the facade references the sails of historical sailing ships, that used to be built in the area.

At night, the sails are lit with a pulsing light.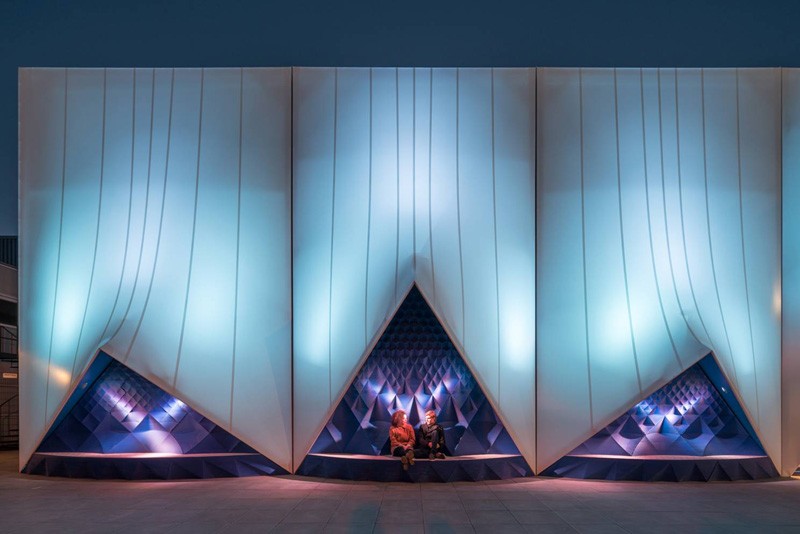 Within the sails are alcoves, which are home to large-scale 3D-printed-benches.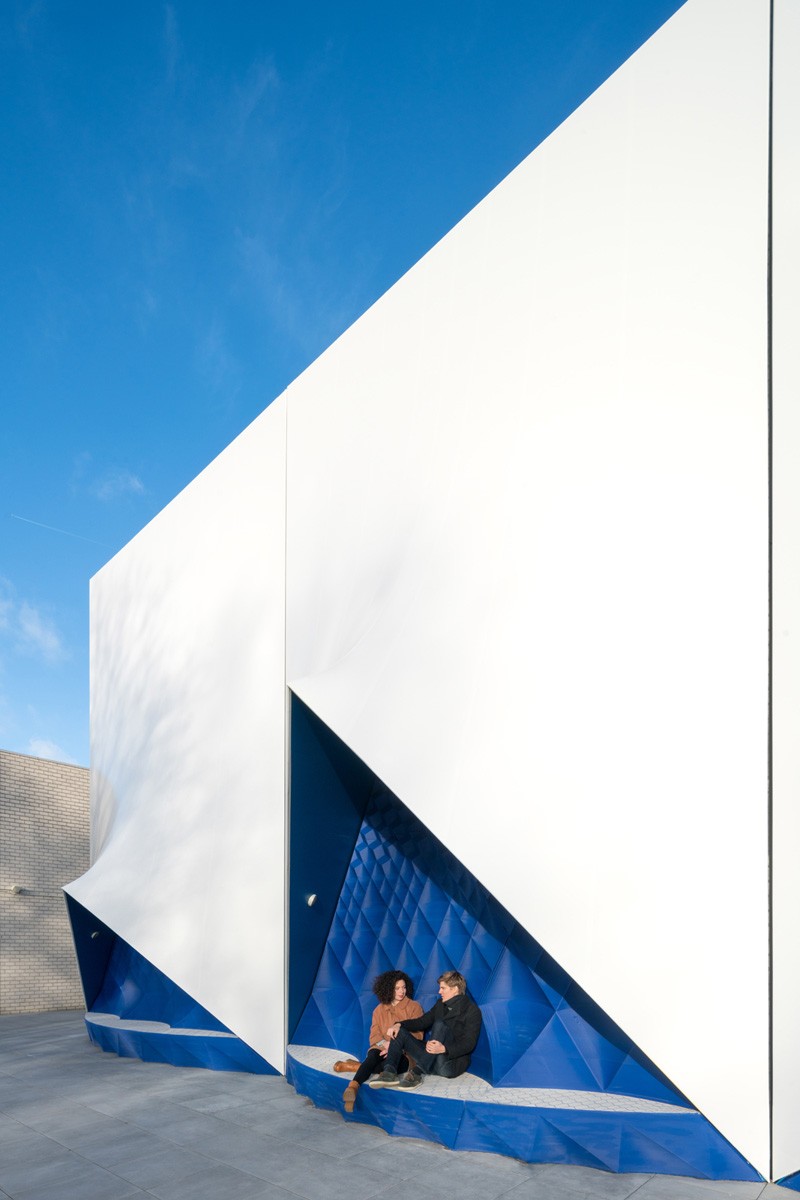 Each of the seating surfaces have been filled with a light-coloured concrete.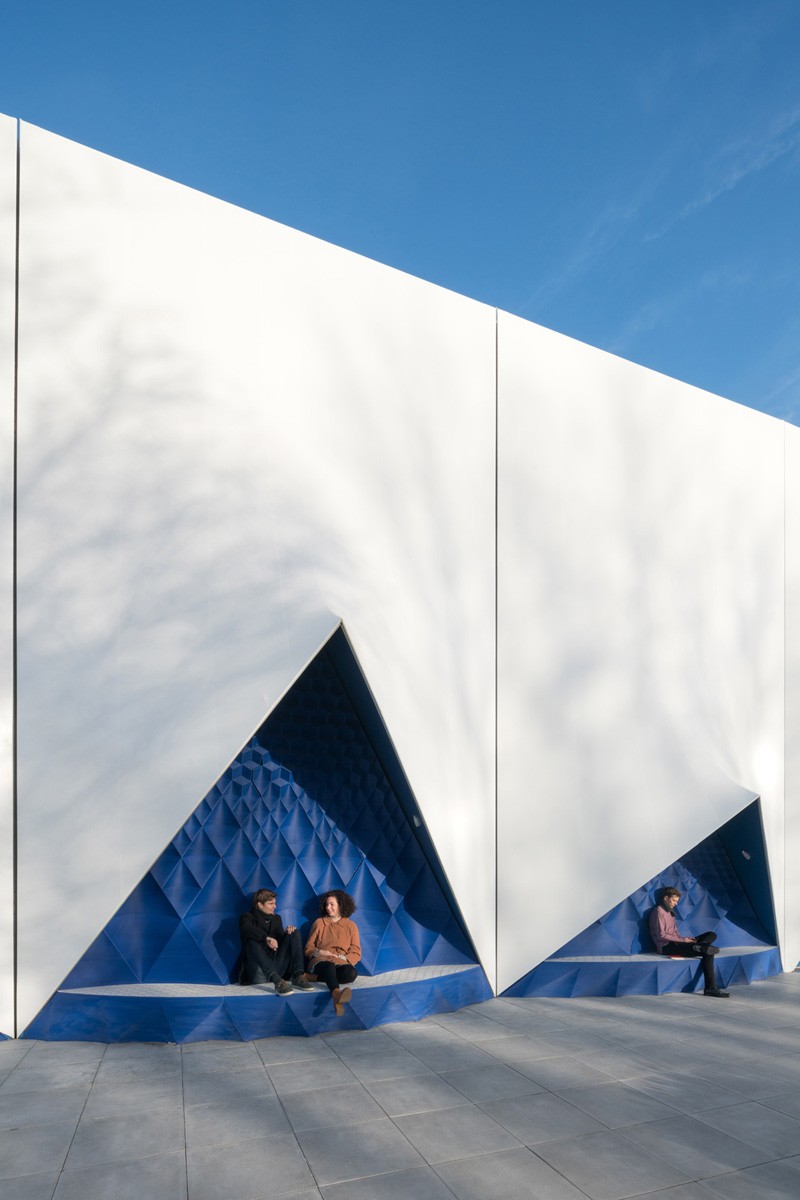 All of the bio-plastic that has been used, will be shredded and recycled into future 3D-printed projects.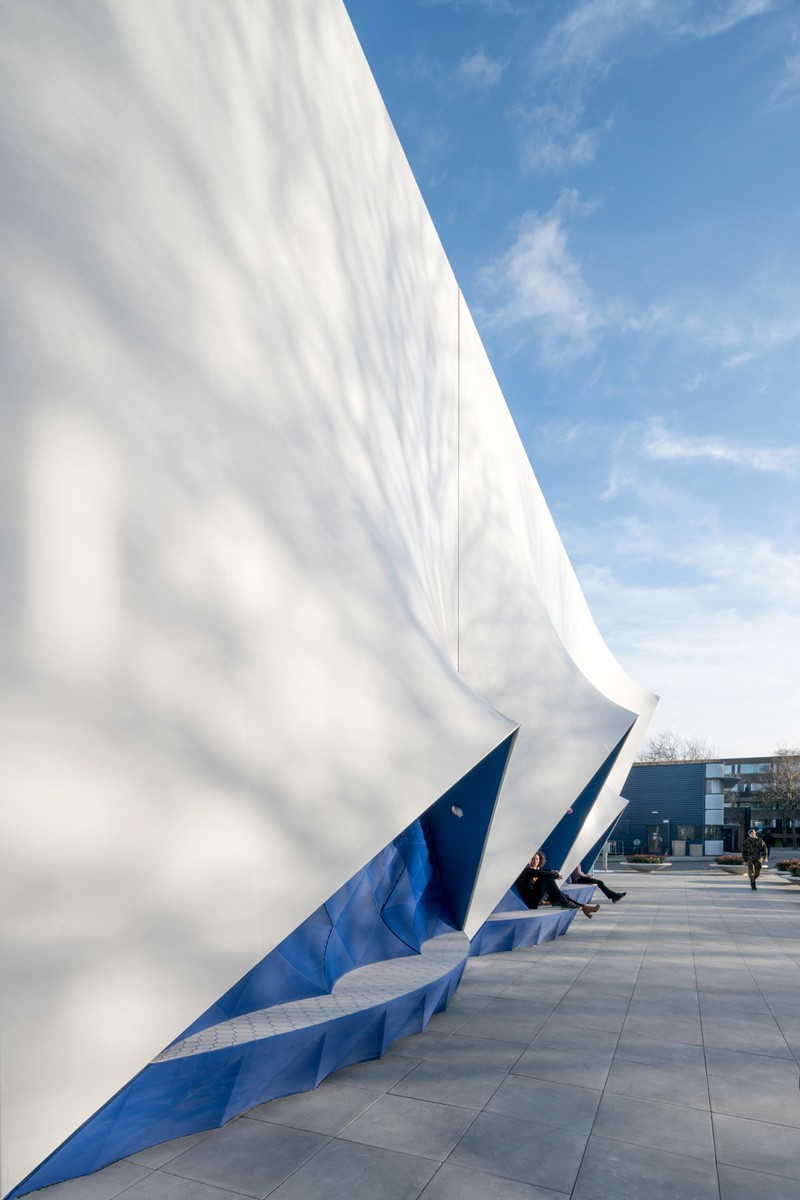 The facade was the collaborative result of DUS (design), Actual (parametric development & 3D printing), Neptunus (temporary structures), TenTech (engineering), Henkel (material development), Philips (light), and Heijmans (construction and assembly).