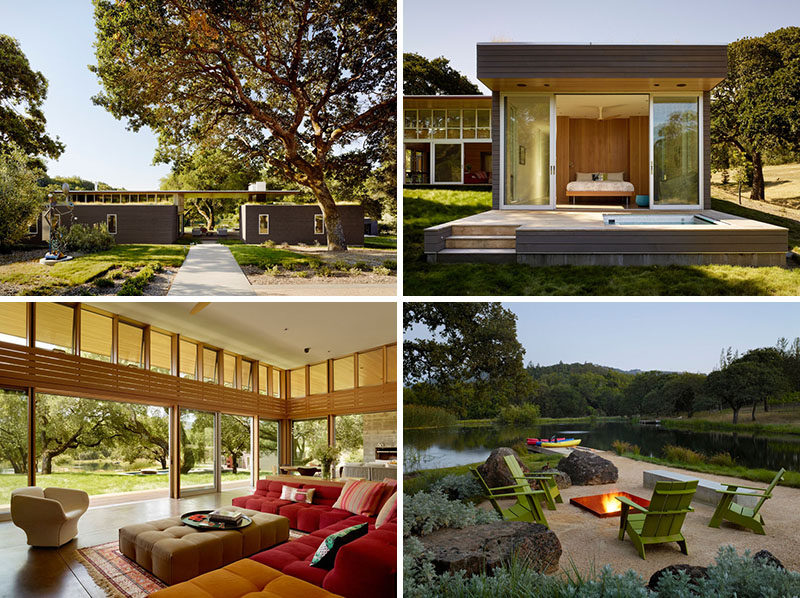 This new home in Sonoma, California, is hidden in a secluded property with a meadow, oak trees, and a pond.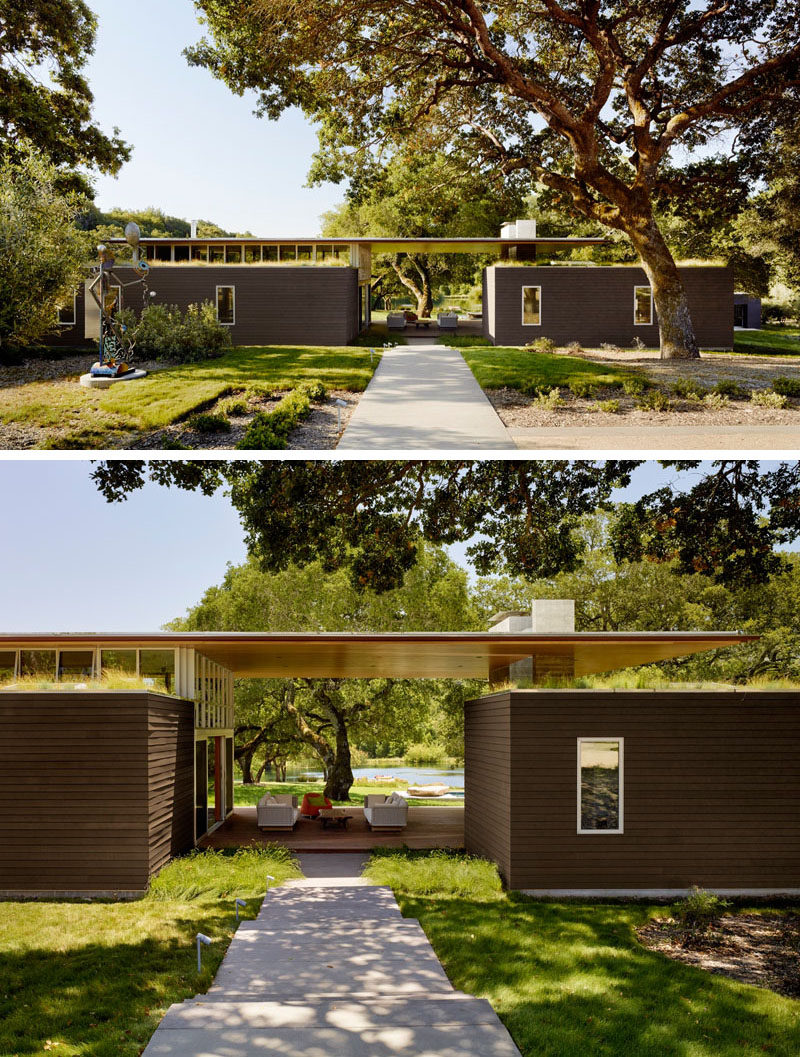 ---
The house, designed by Turnbull Griffin Haesloop Architects, is a single floor home with multiple areas that open to the outdoors.
---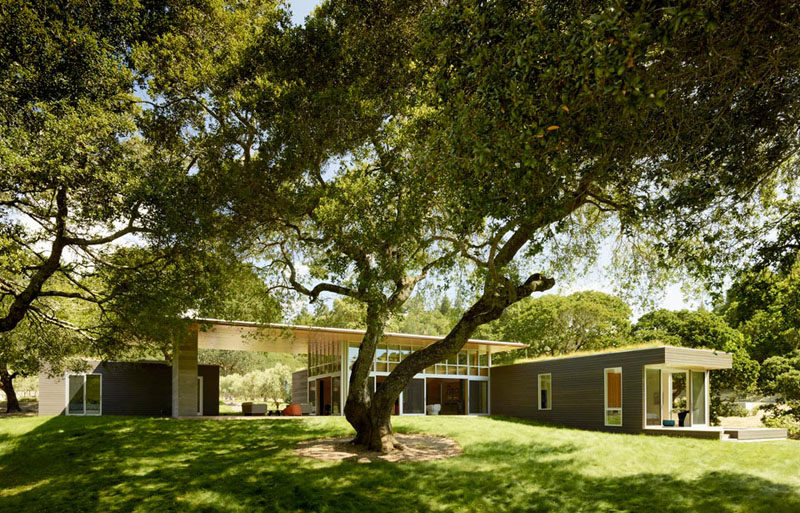 ---
There's a swimming pool with a shaded outdoor dining area and a space for lounging in the sun.
---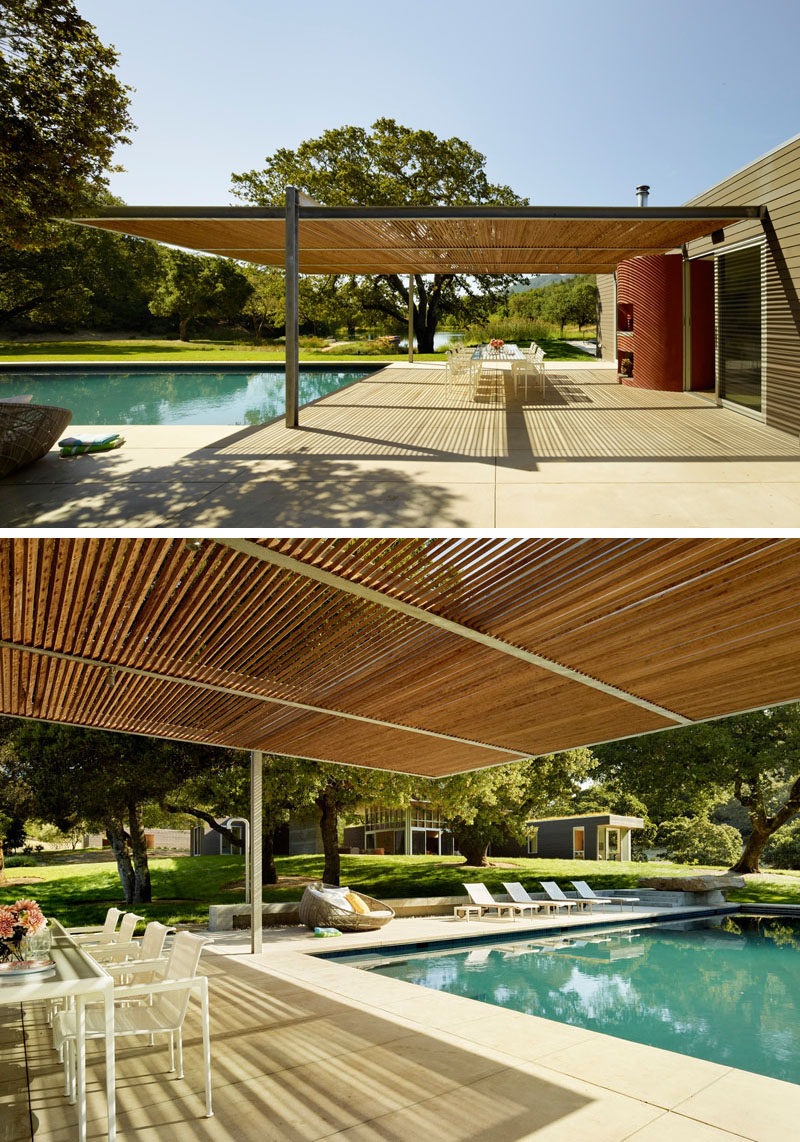 ---
Down by the pond, there's a firepit with seating, perfect for summer nights.
---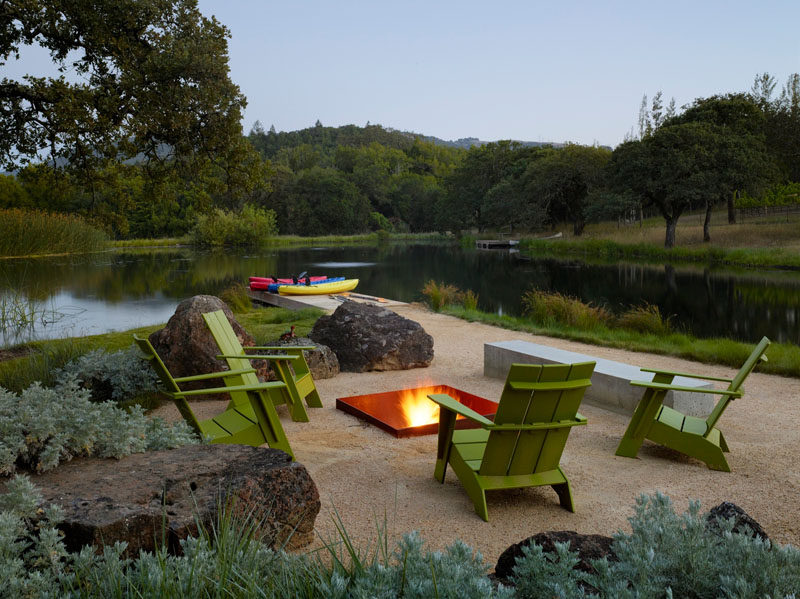 ---
Back up at the house, there's a covered outdoor lounge with a concrete fireplace and BBQ area.
---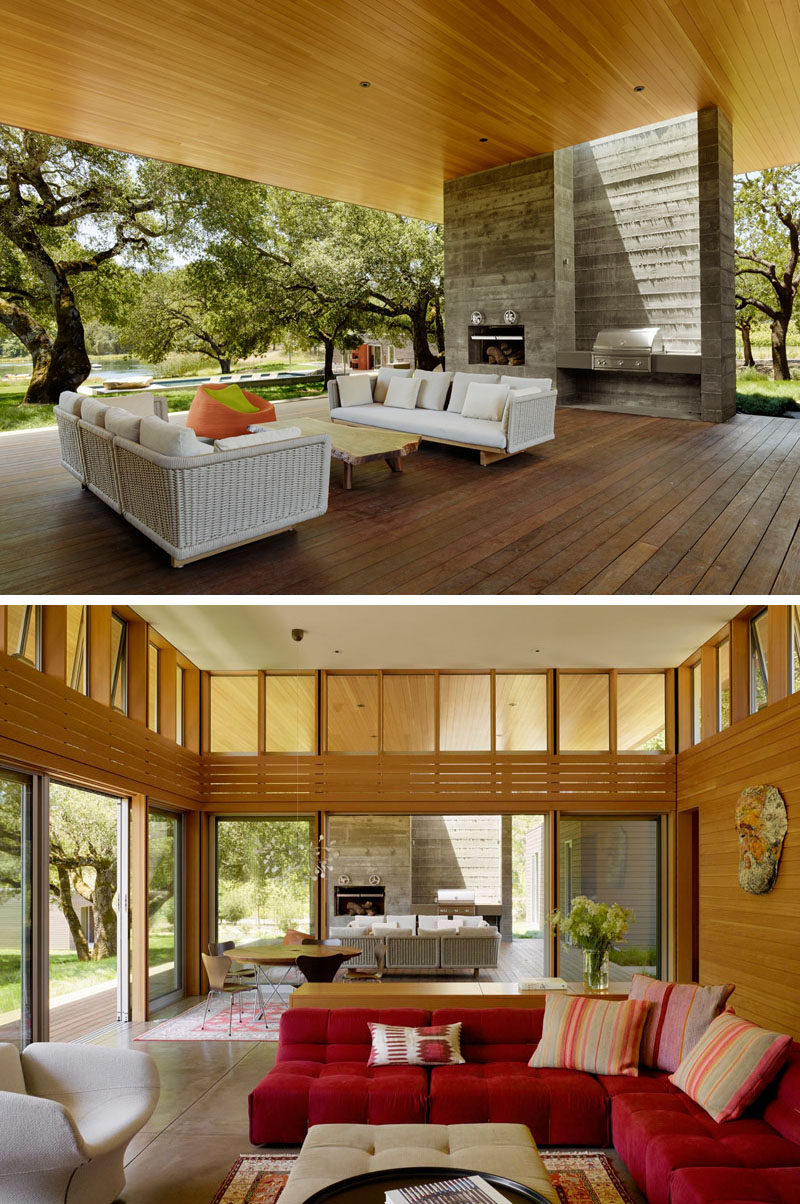 ---
Just off the outdoor lounge, there's the living area of the home, with large comfortable sofas.
---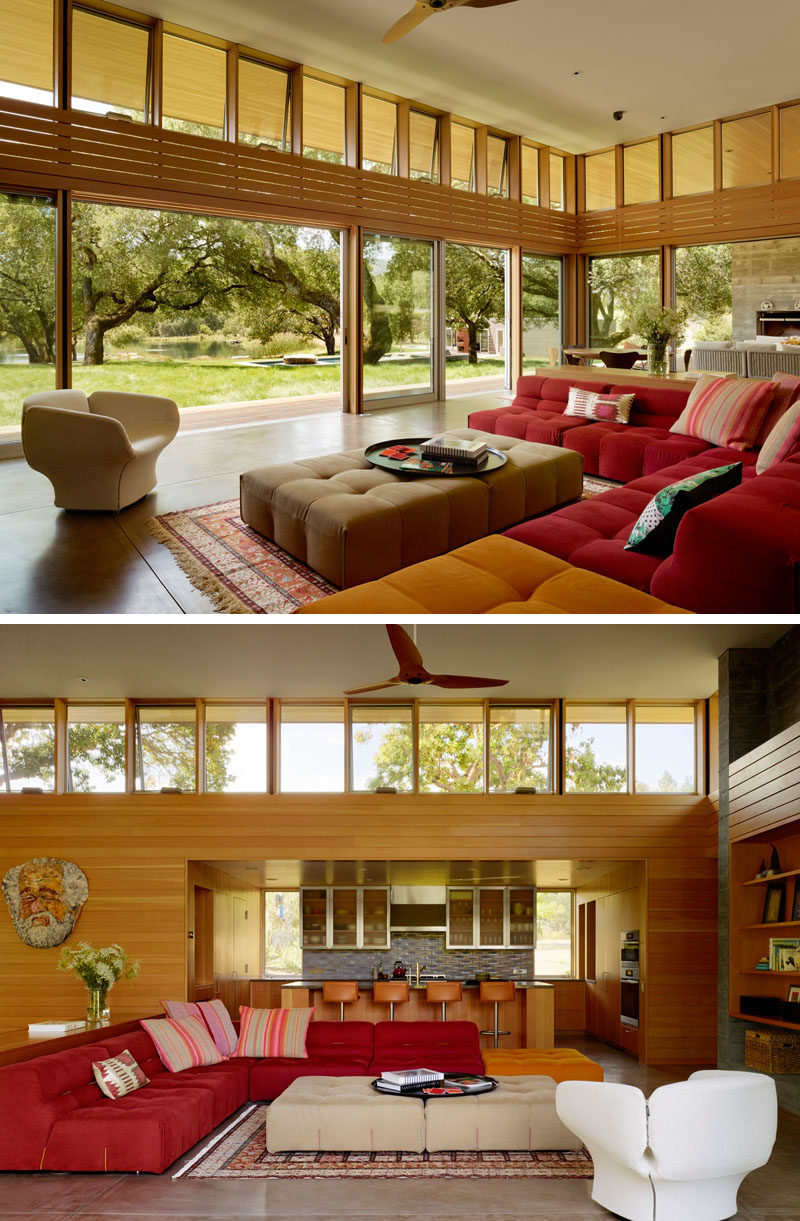 ---
The living room is full of natural light that enters from the sliding glass doors and the windows that wrap around the top of the room.
---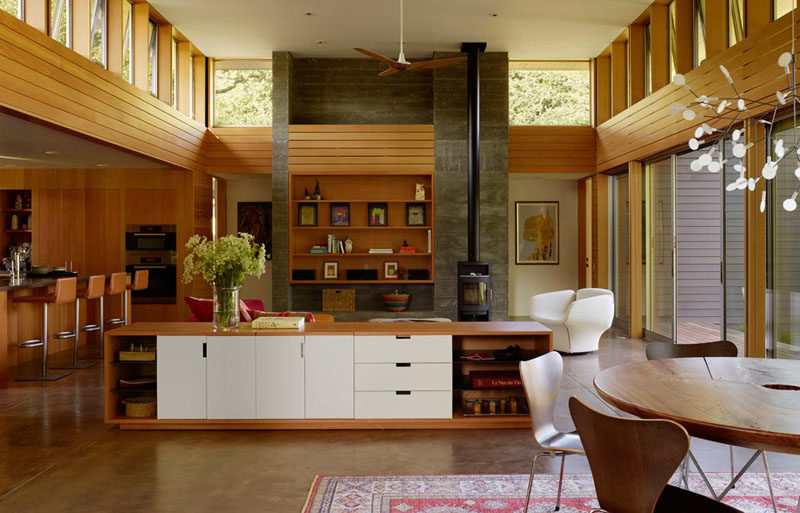 ---
Here's a look at one of the bedrooms that open directly out onto the backyard.
---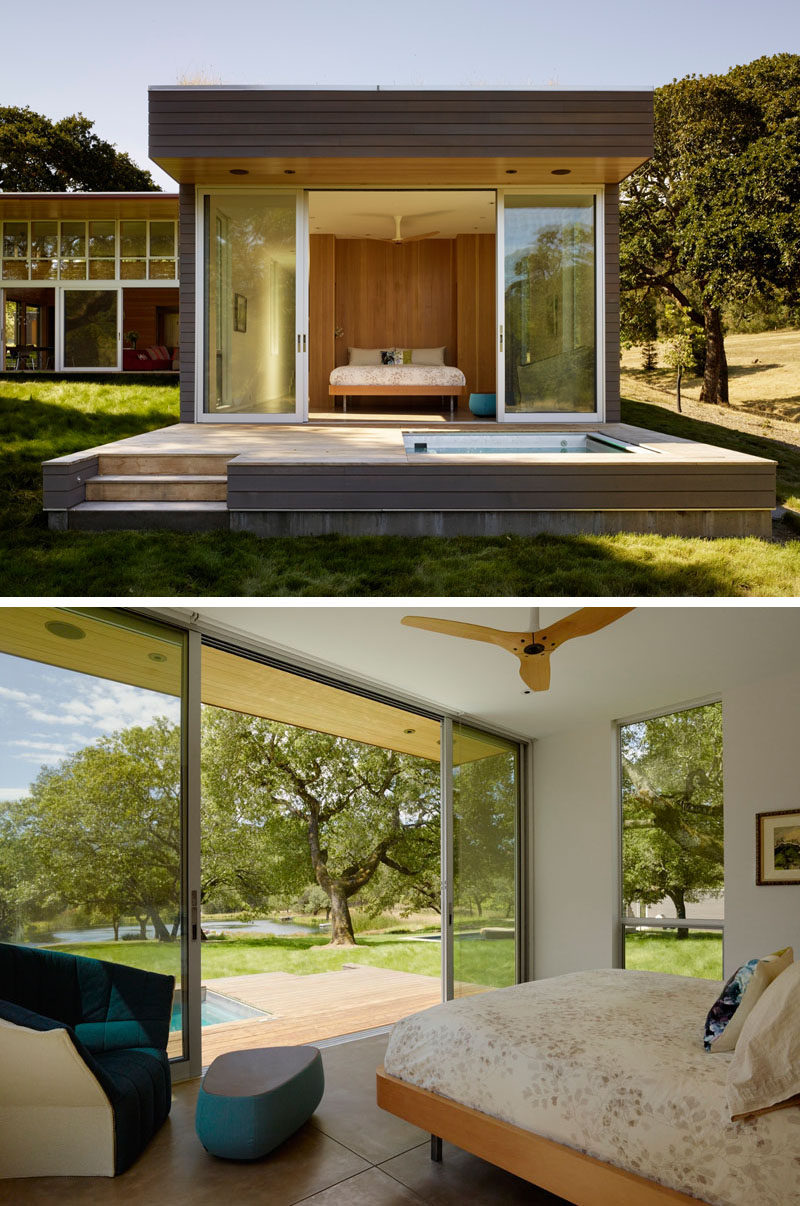 ---
The mostly wood bathroom is filled with natural light from a skylight and floor-to-ceiling window.
---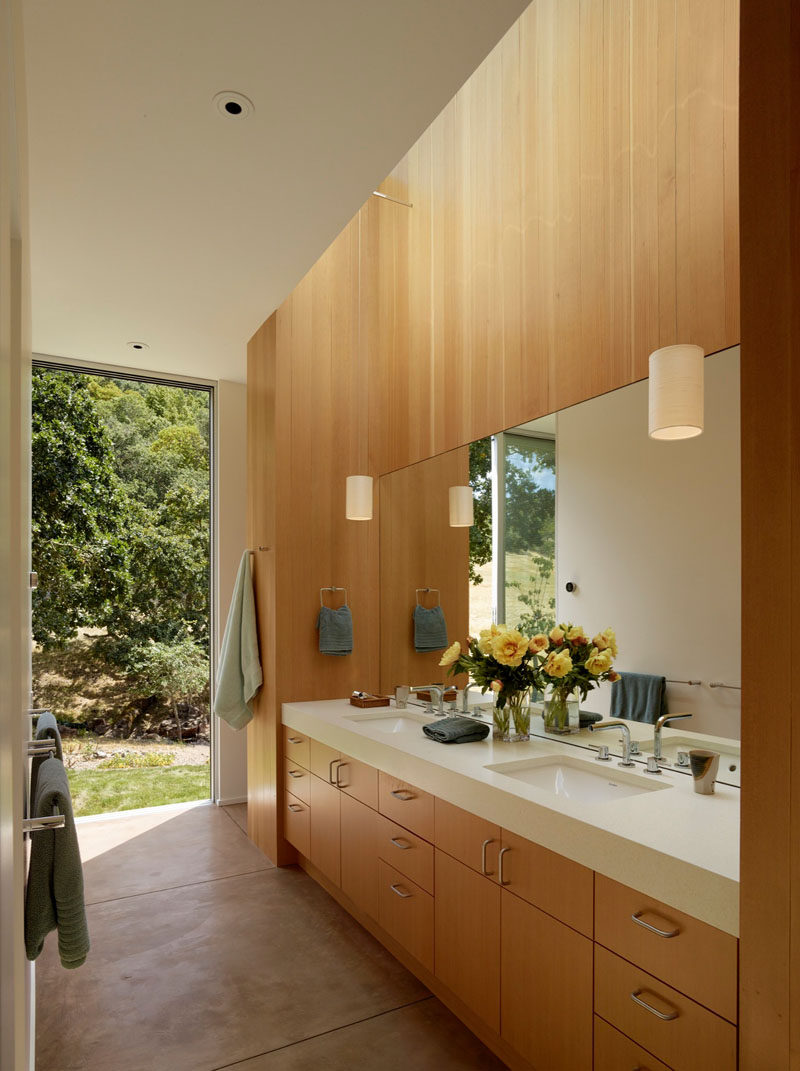 ---