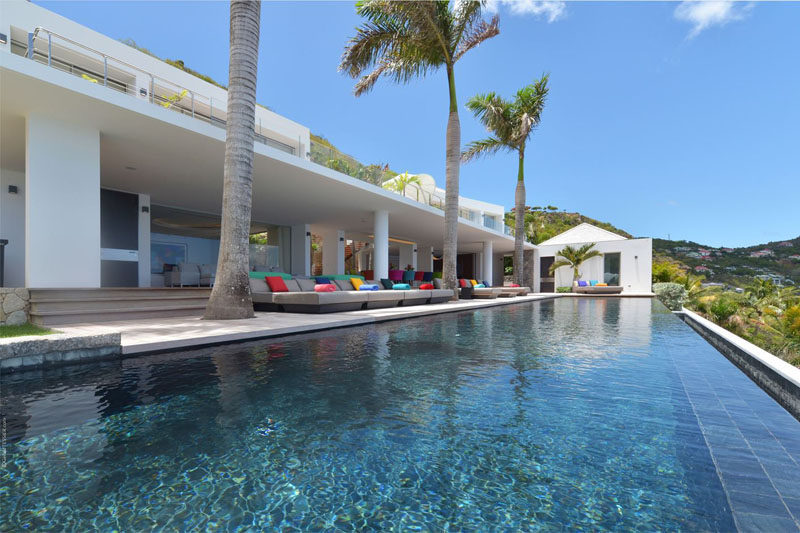 Designed by Erea and Architectonik comes a new addition to the Caribbean island of Saint Barts. Tucked into the edge of a cliff and overlooking Corossol Beach and Gustavia Harbor, this villa, named Villa Utopic, offers guests a stay where the focus is put on appreciating natural beauty while enjoying modern design and comfortable living.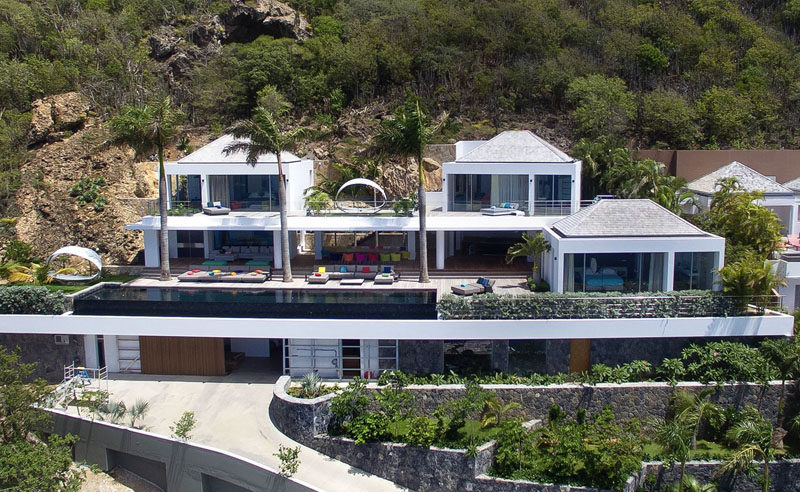 ---
Incredible views of the surrounding islands and expansive ocean can be seen from all of the outdoor areas of the villa. The 65 foot (20m) long heated infinity pool looks out over the ocean, and large lounges, both in covered and uncovered areas, accommodate sunbathing and warm afternoon naps.
---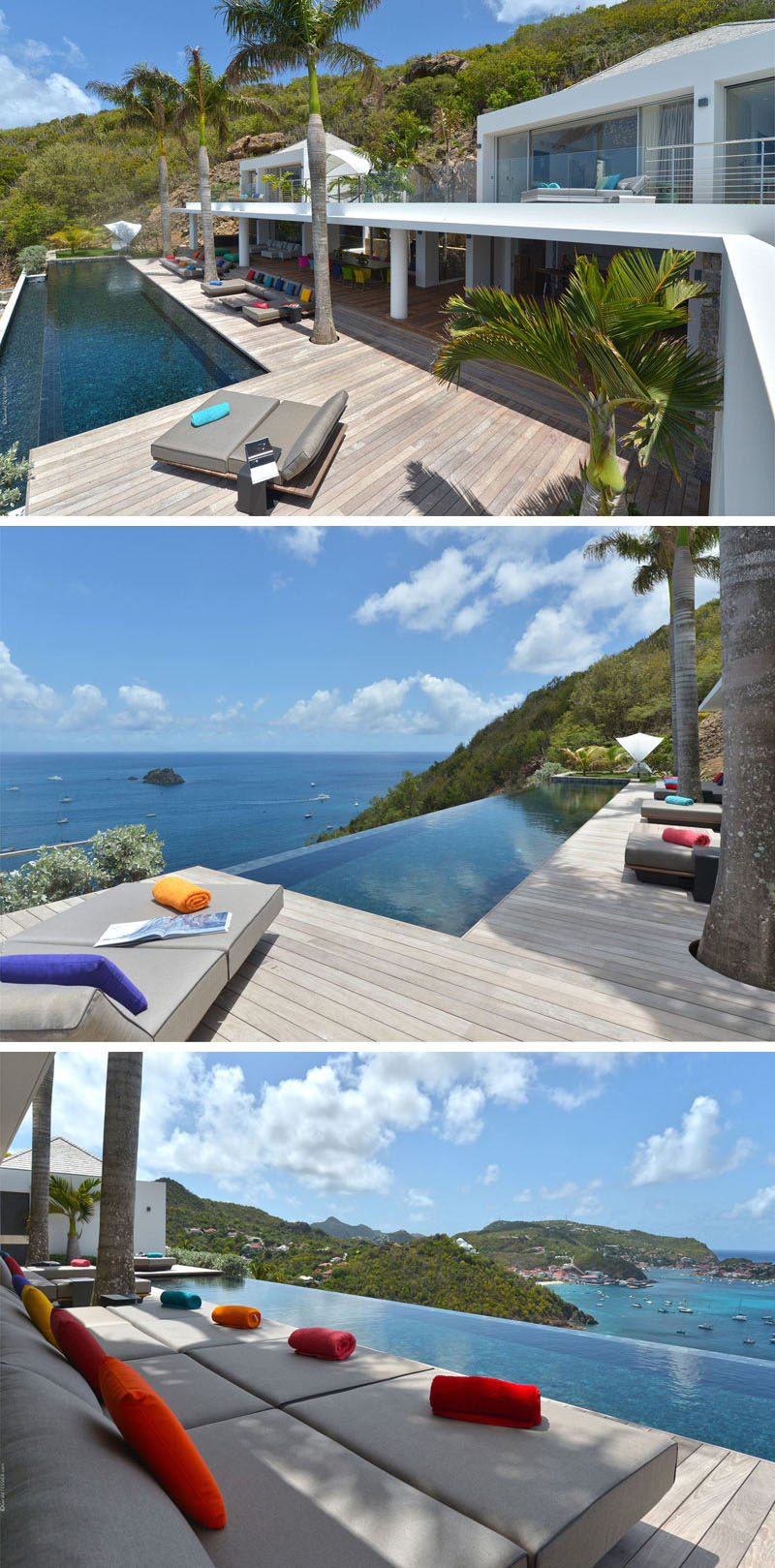 ---
Designed with entertaining in mind, a large table surrounded by colorful chairs and accent pillows sits in a covered area to allow for an outdoor dining experience even when the weather is less than perfect.
---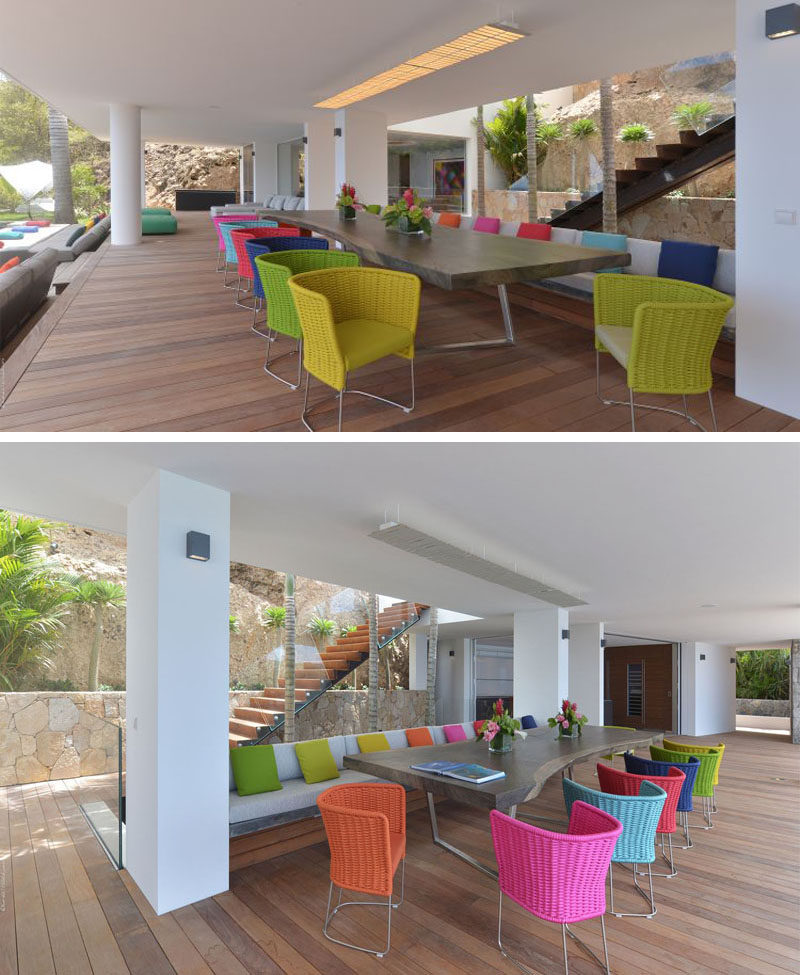 ---
The villa has two large lounge areas, one outside and one inside. A large glass window separates the two, but at the same time ensure that guests are always able to enjoy the stunning views of the Caribbean paradise.
---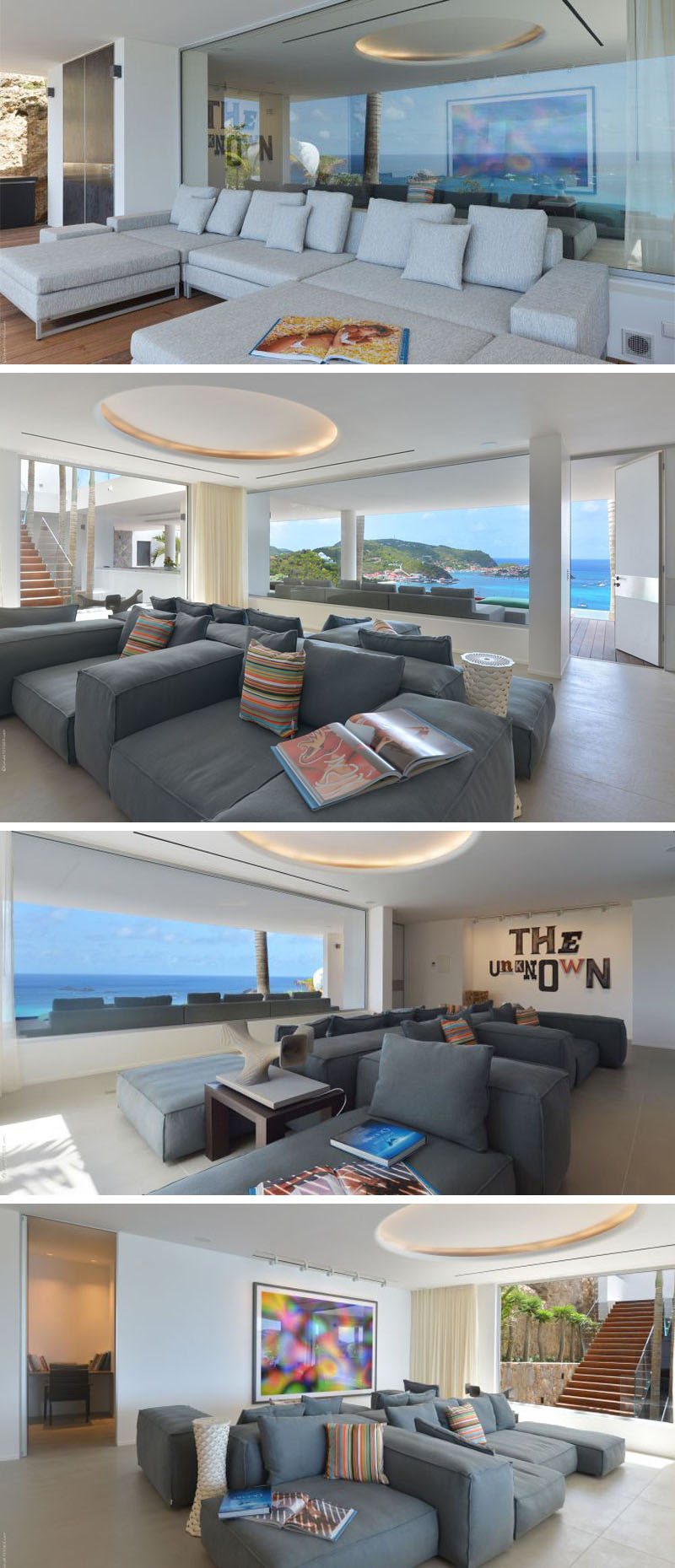 ---
The glass wall in the kitchen can be opened to let in the breezes coming off the ocean and makes dinner prep so much more enjoyable. A large island incorporates seating for quick snacks.
---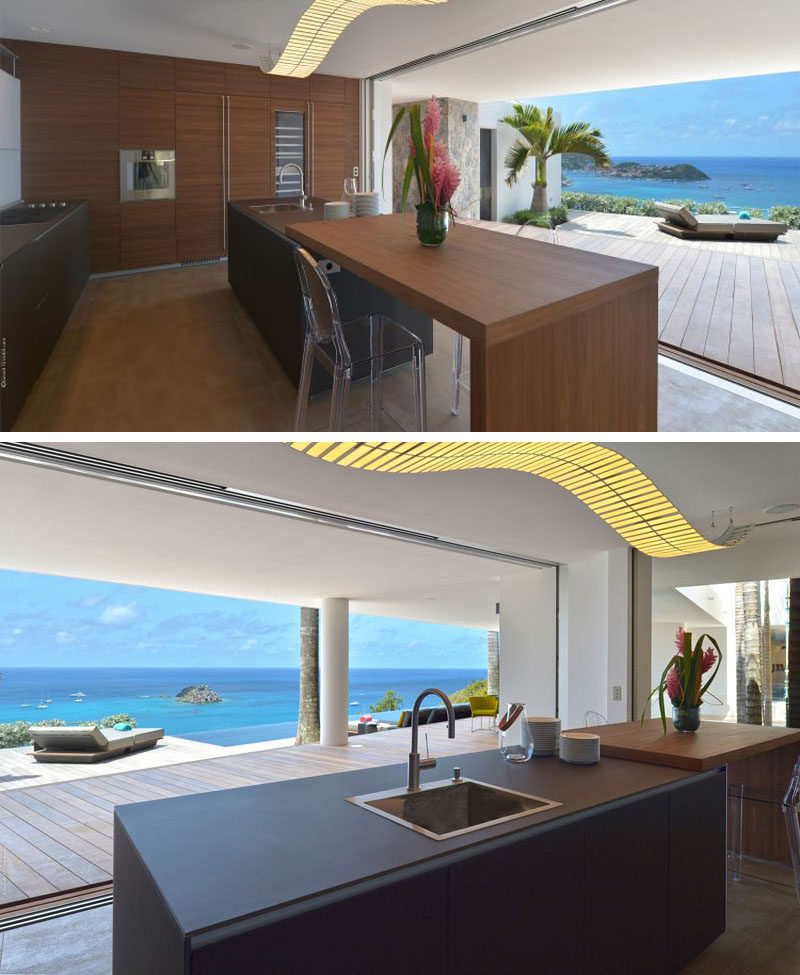 ---
In keeping with the decor of the rest of the villa, the bedrooms are decorated in a simple, modern and bright style that puts the focus on the breathtaking views and keeps the spaces stylish at the same time.
---

---
Centrally positioned beds look out floor to ceiling windows onto the bright blue ocean and swaying palm trees below, making waking up one of the most relaxing parts of the day.
---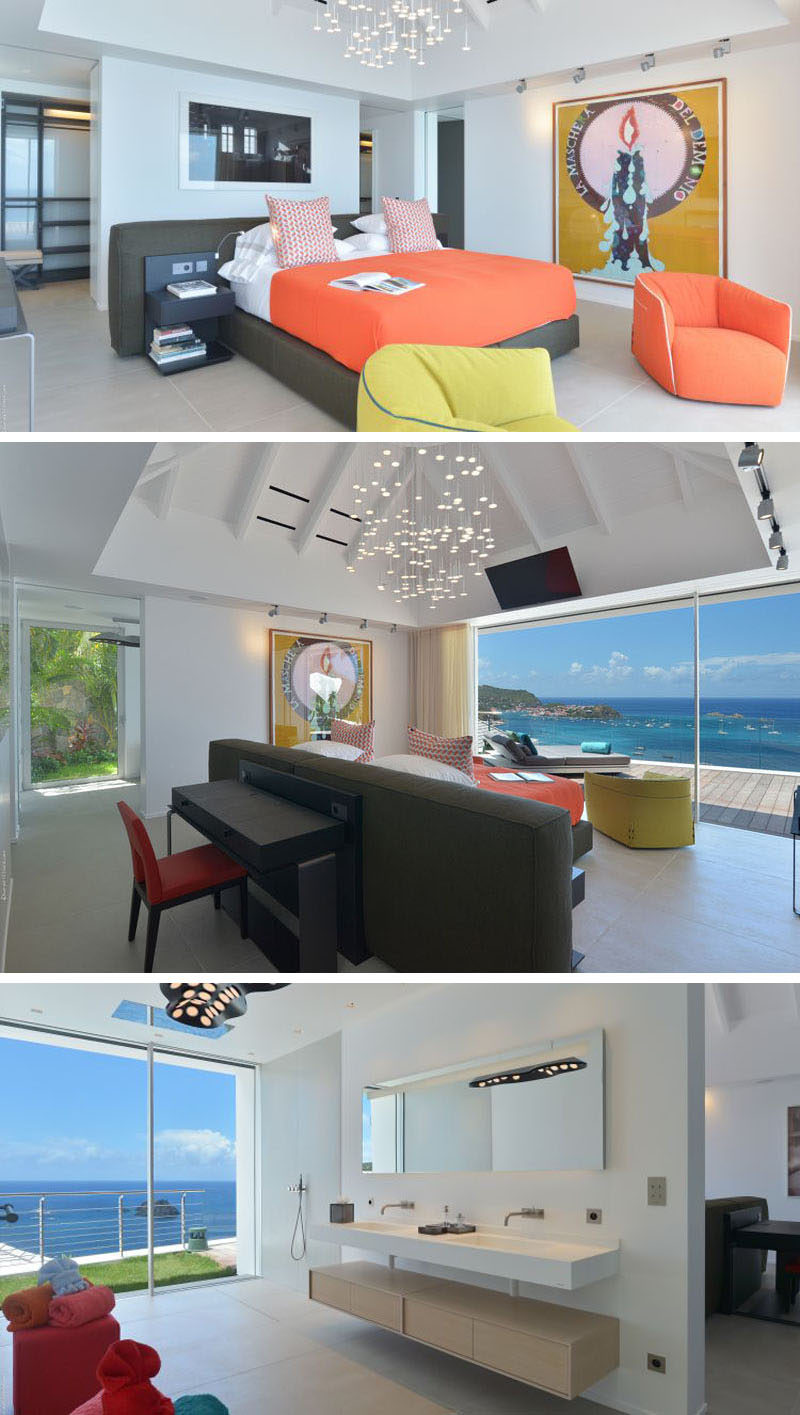 ---
In this bedroom, there's a somewhat hidden bathroom that opens up to have views of the water. Massive windows and minimal decor in the bathrooms let you continue to appreciate the gorgeous landscape around you even while you shower or brush your teeth.
---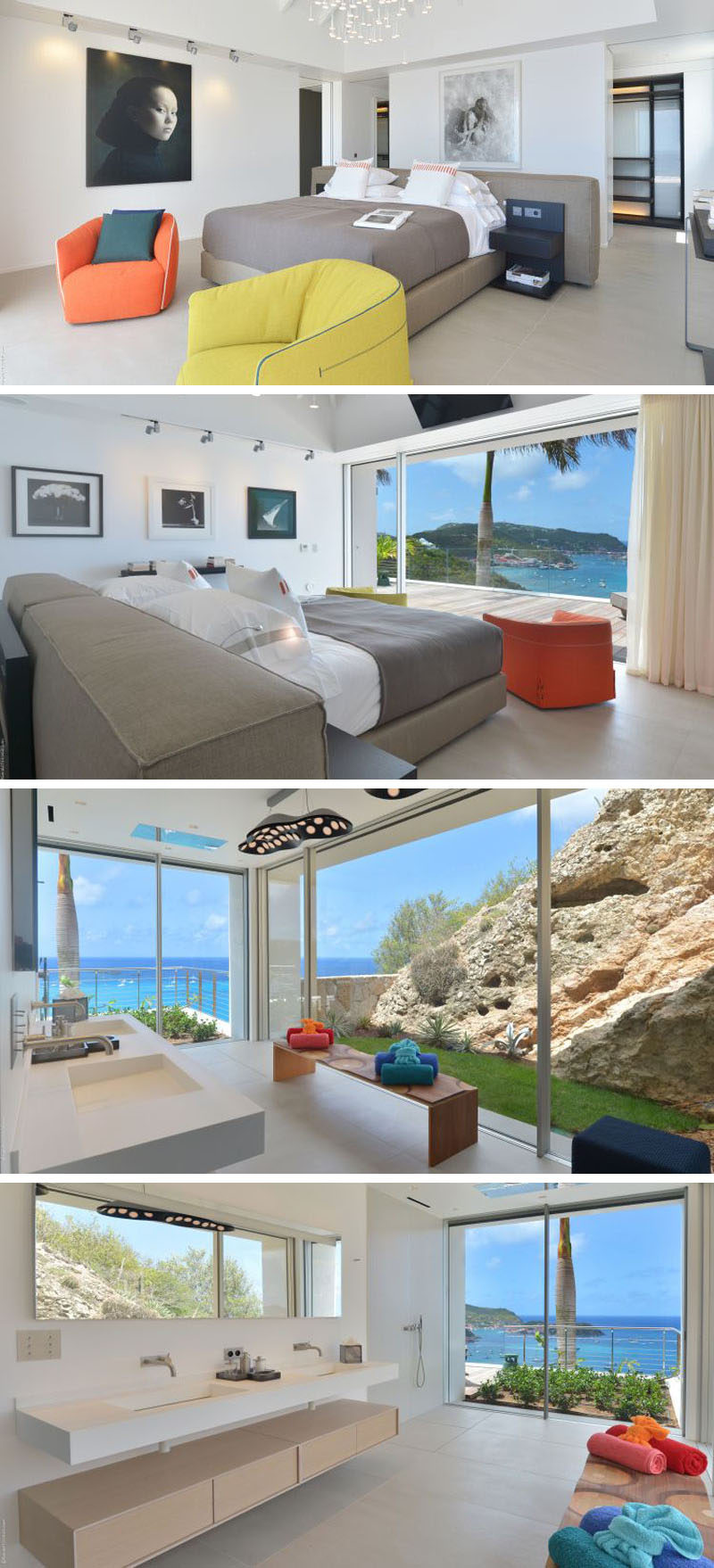 ---