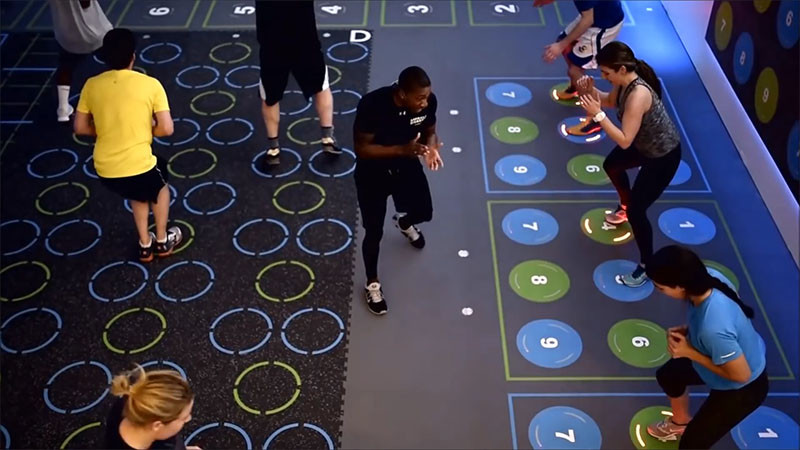 Asphalt Green, a New York City-based non-profit sports and recreation center, have created the ultimate gym for people that like to have fun while they workout.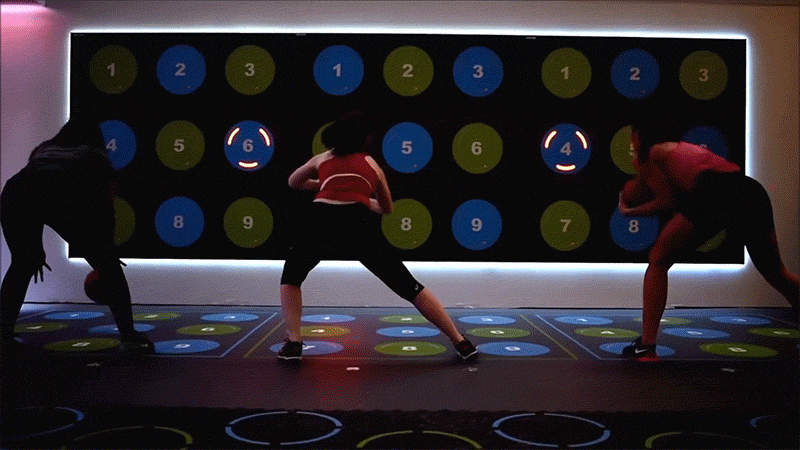 ---
The Upper East Side gym, named AG6, has gamified their workout, with a series of activities where you interact with lights that guide you through each section.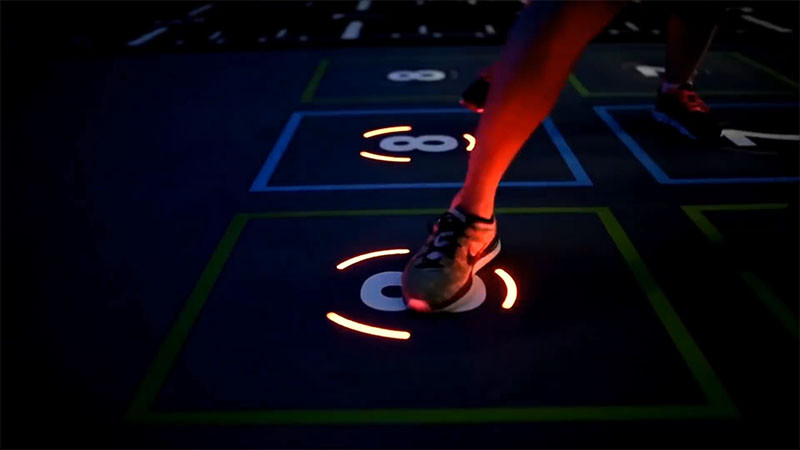 ---
The gym has been designed with HIIT (high-intensity interval training) in mind, however, they make it accessible for all users.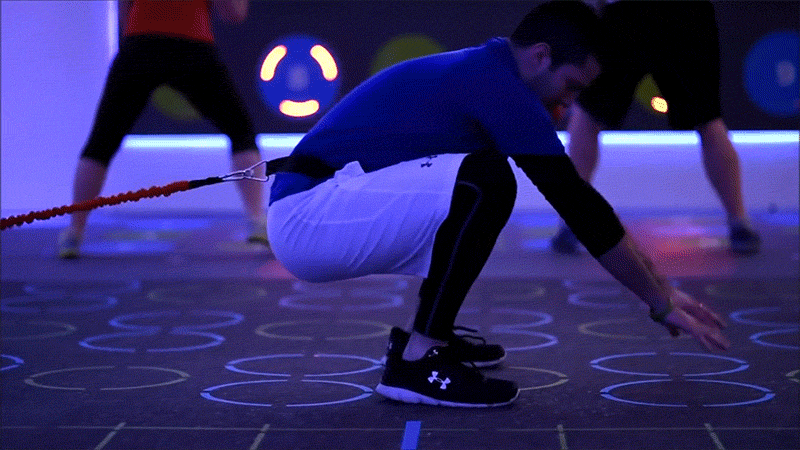 ---
Here you can see how the lighting has changed colors, and the patterns on the floor help you to correctly workout.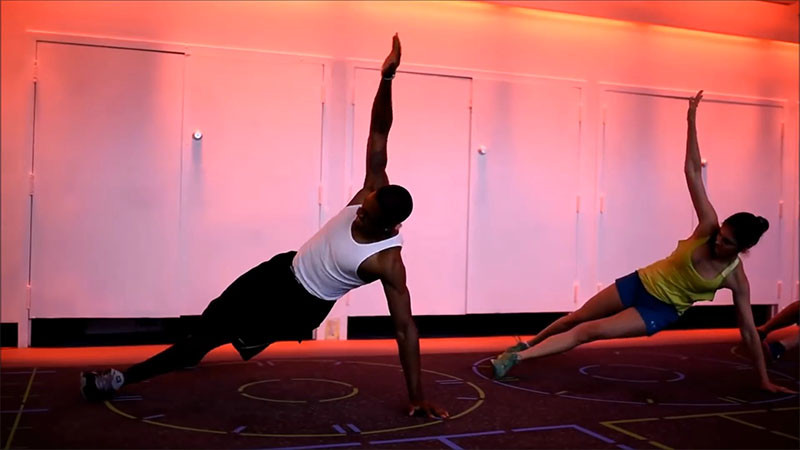 ---
In this activity, you simply have to hit the colored circles when they light up.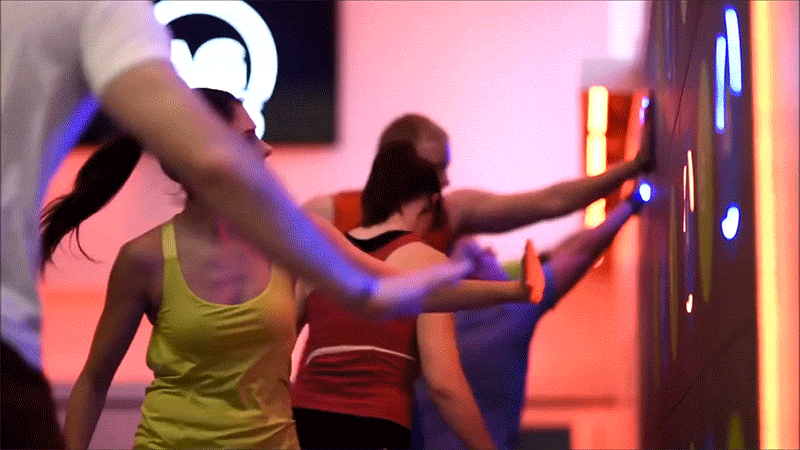 ---
Watch the video below to see all the different activities they have at the gym.