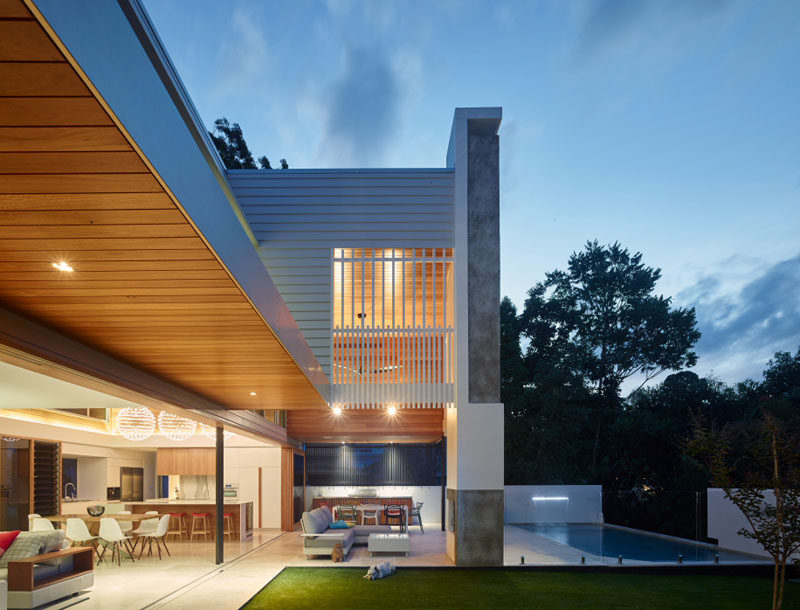 This new home in a quiet suburban street of Brisbane, Australia, is positioned to take advantage of the corner lot.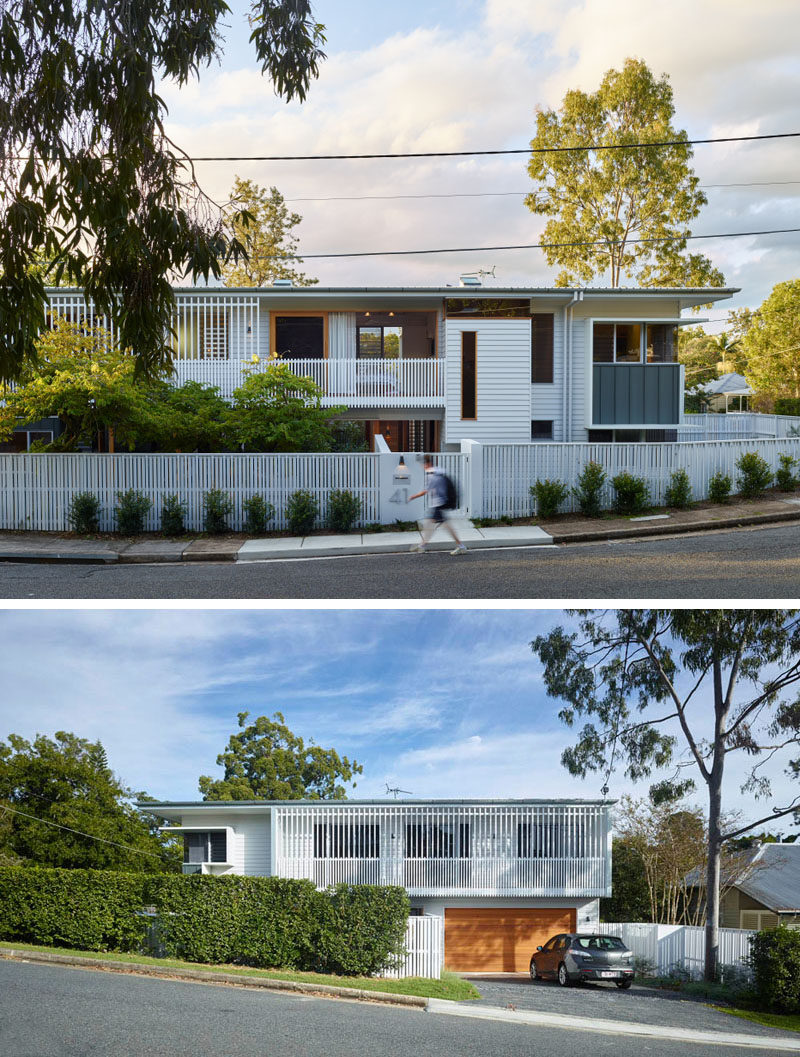 ---
The home, designed by Shaun Lockyer Architects, is clad in white siding with occasional screened elements that offer some privacy and shade from the sun.
---
---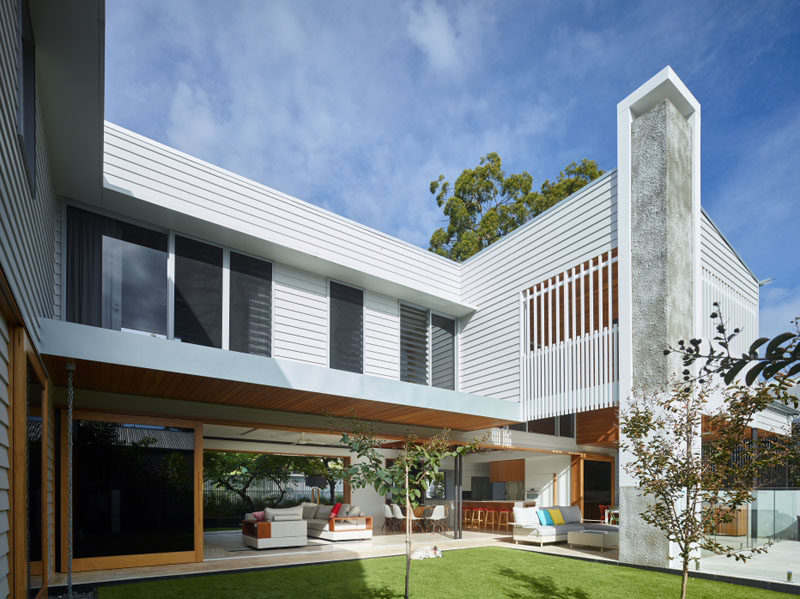 ---
The home blurs the lines of indoor and outdoor living, with the main floor opening up to the backyard.
---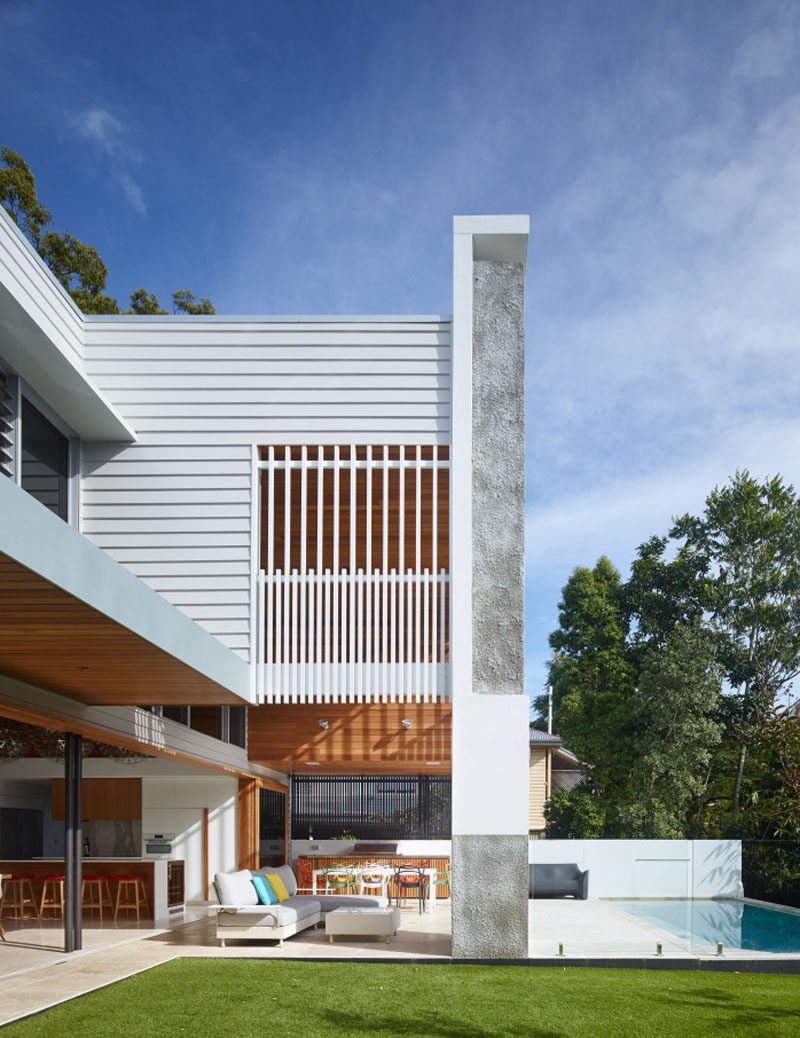 ---
The shared indoor/outdoor living area includes a separate dining area and an outdoor lounge with a fireplace.
---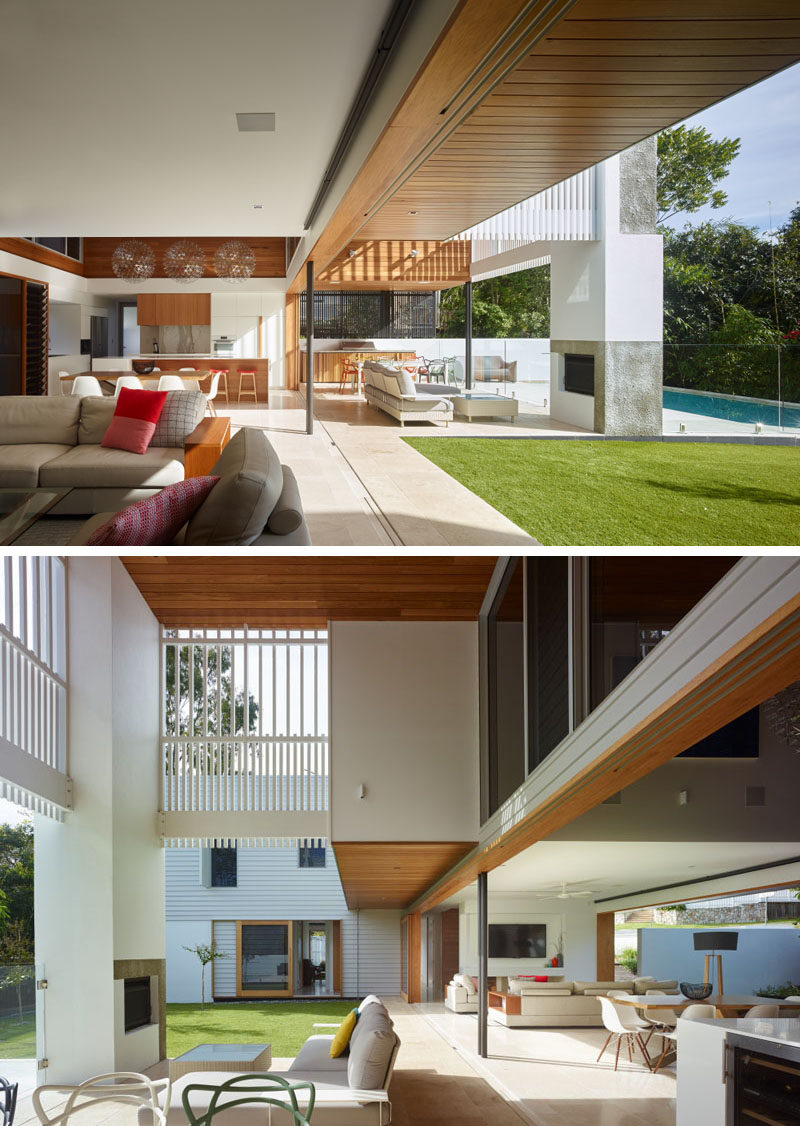 ---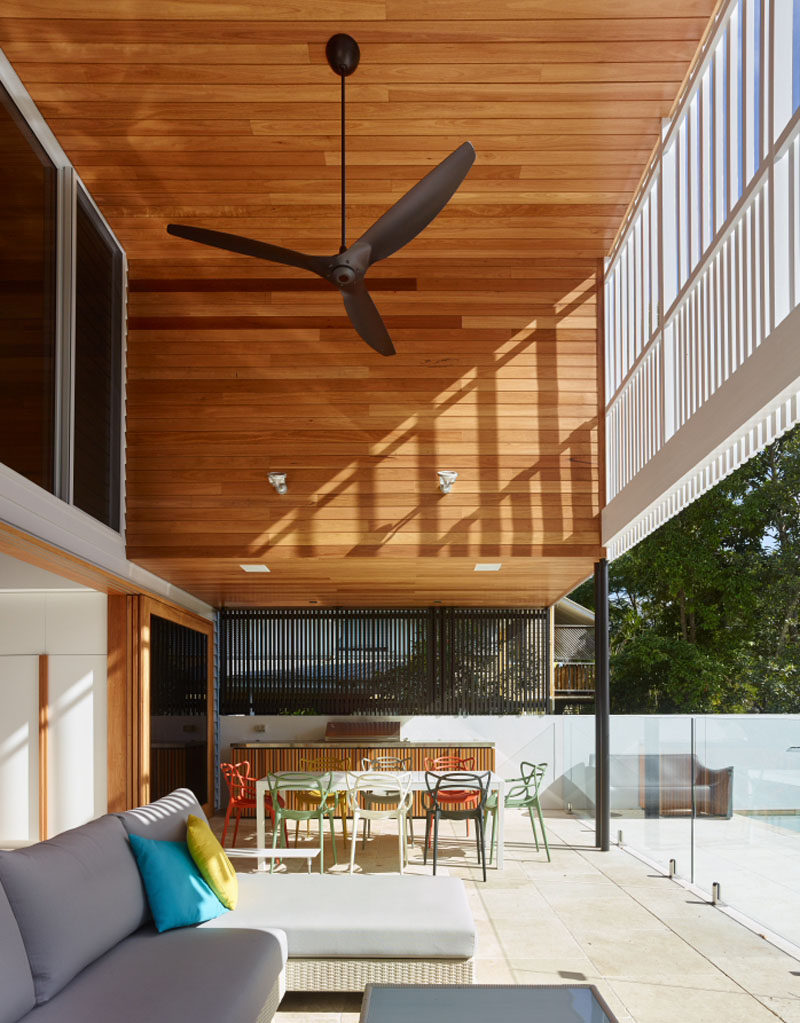 ---
The main living area opens up on the other side to another courtyard with outdoor space.
---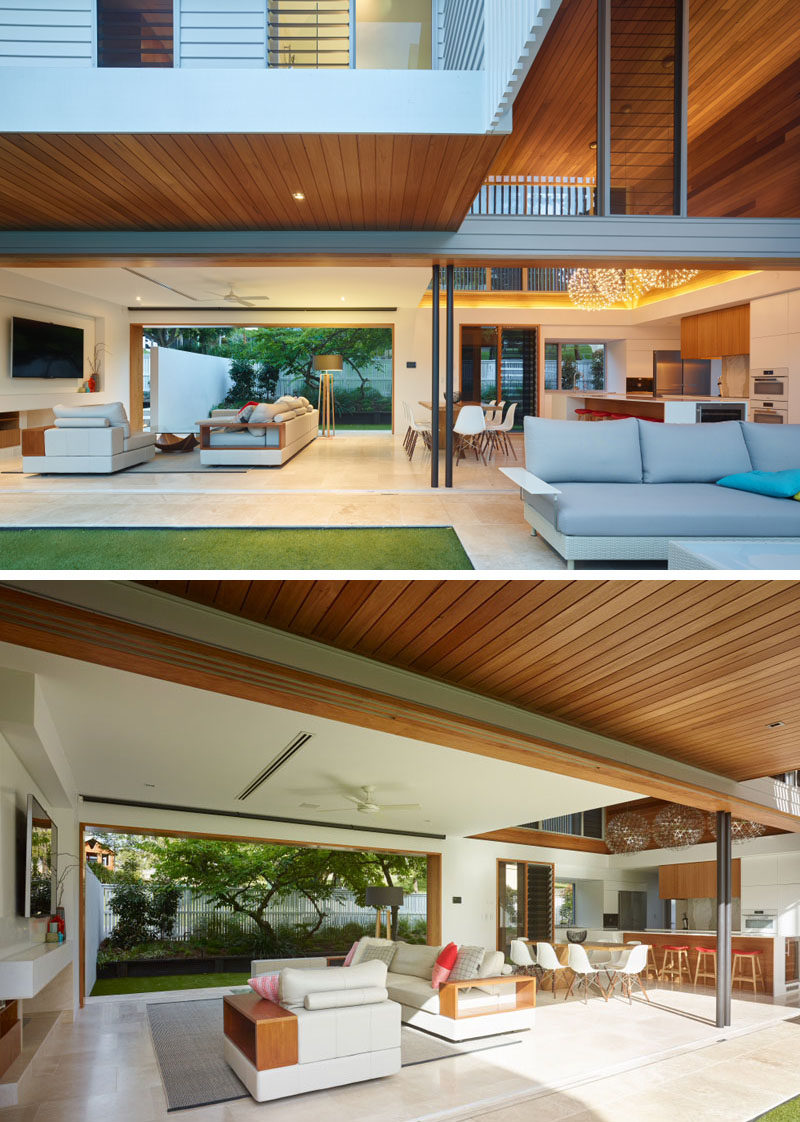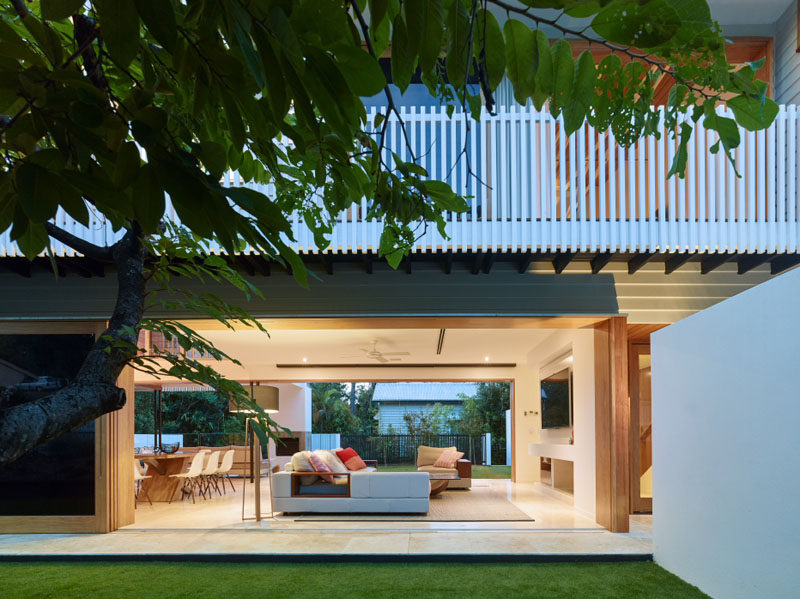 ---
At night,the space is lit up inside and out, making details like the double-height wooden ceiling a focal point.
---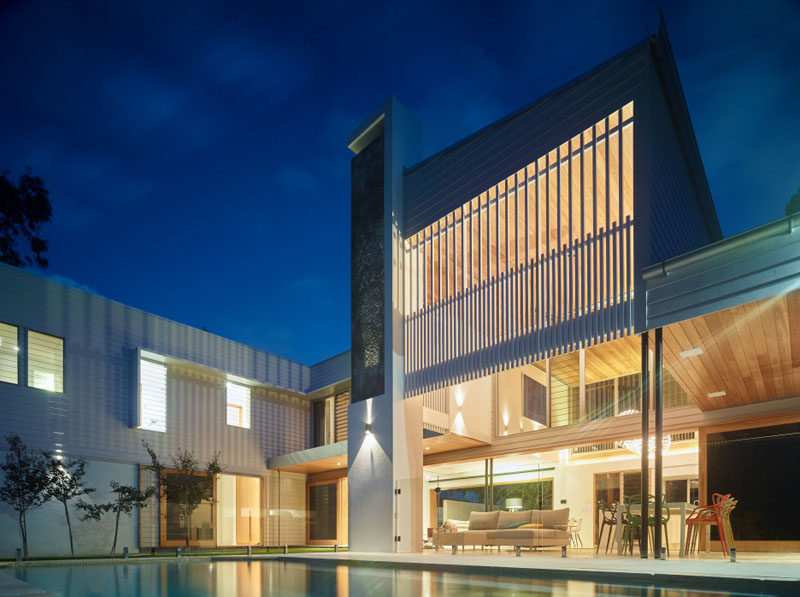 ---