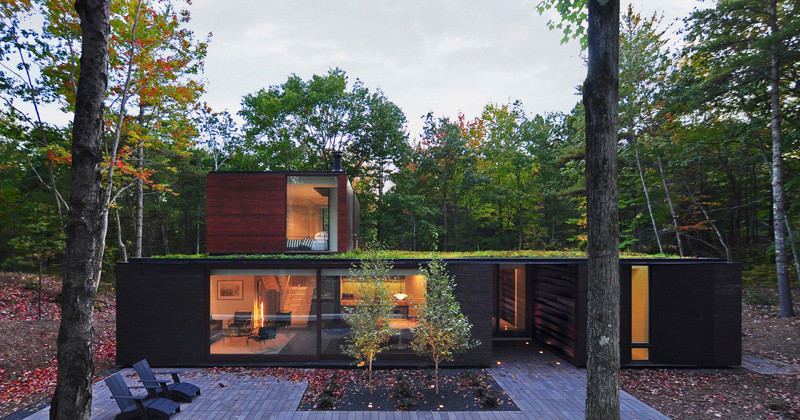 Johnsen Schmaling Architects have designed a house for a graphic designer and her husband, that sits on the heavily wooded eastern shore of Wisconsin's Door County, a narrow peninsula on Lake Michigan.
---
The home is surrounded by a dense forest, providing privacy for the home owners.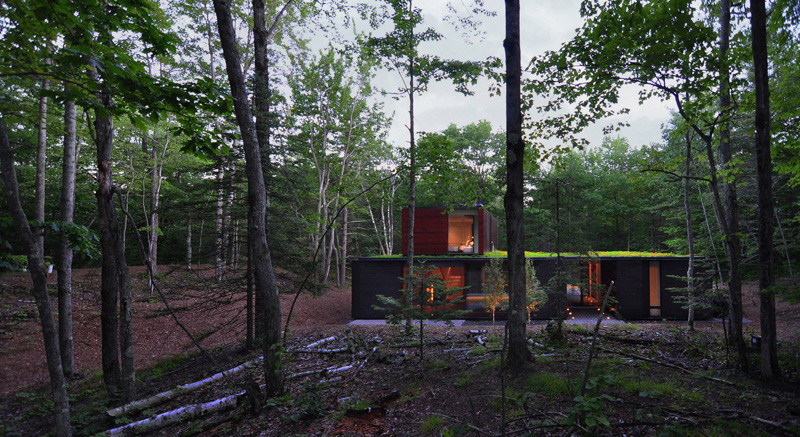 ---
The exterior uses a variety of materials like charred cedar siding from Northern Wisconsin, varnished clear cedar, dark-anodized aluminum, and glass.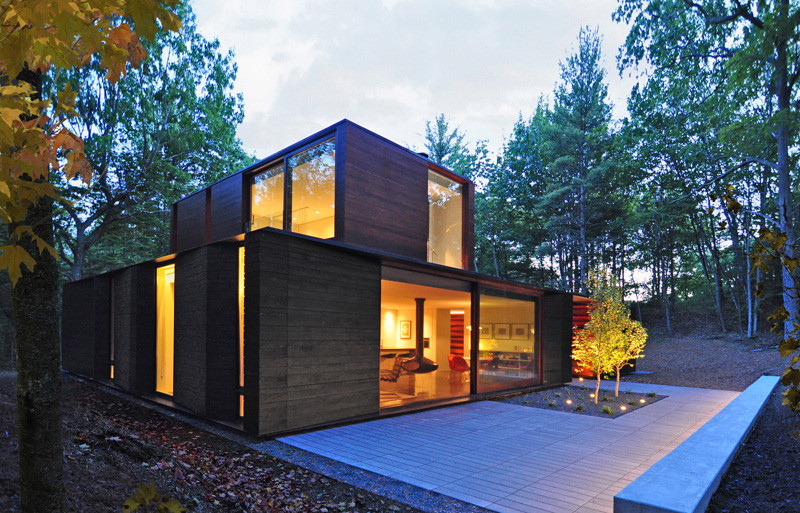 ---
You can see that a green roof has been included in the design, which is visible from the bedroom.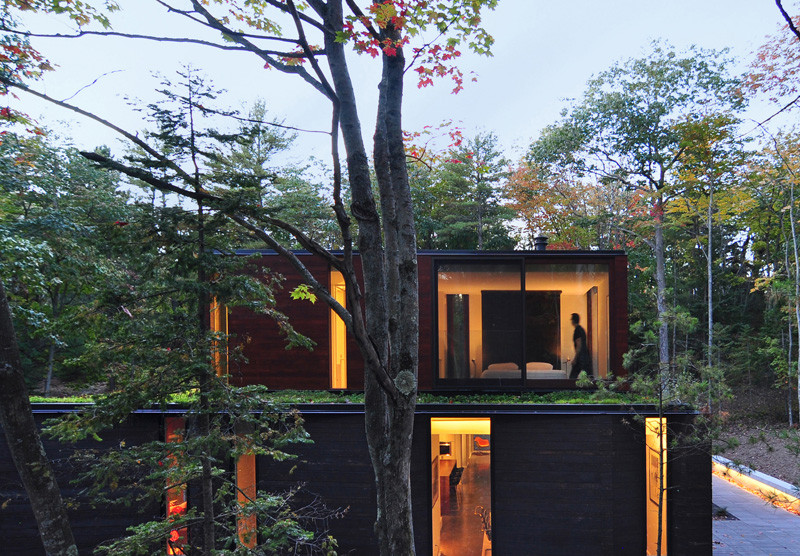 ---
A close up look at the charred cedar siding.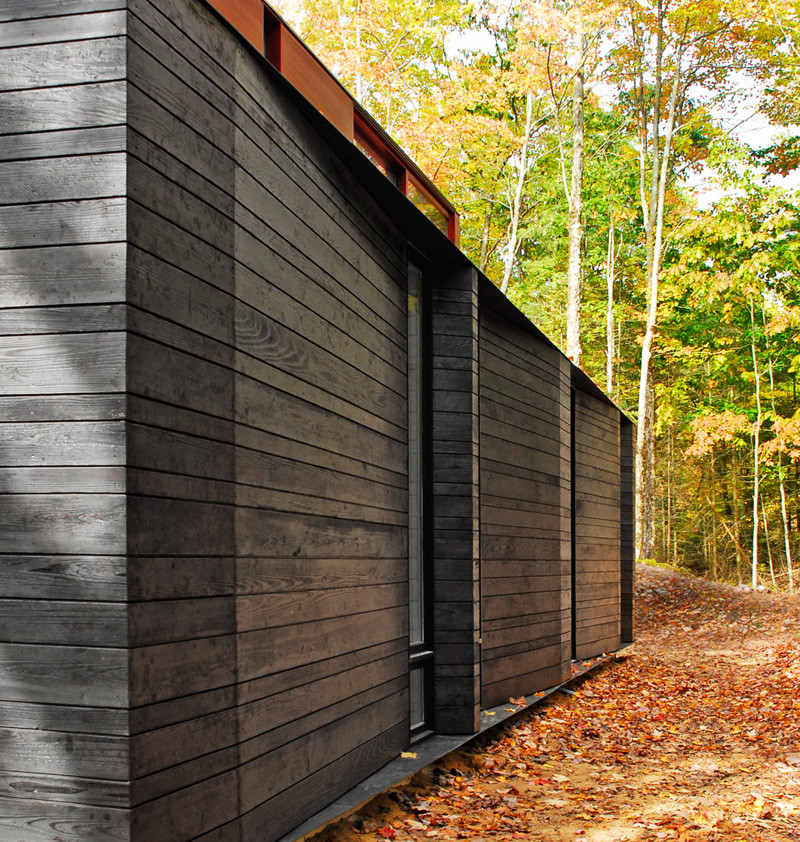 ---
A paved patio is positioned off the living area of the home.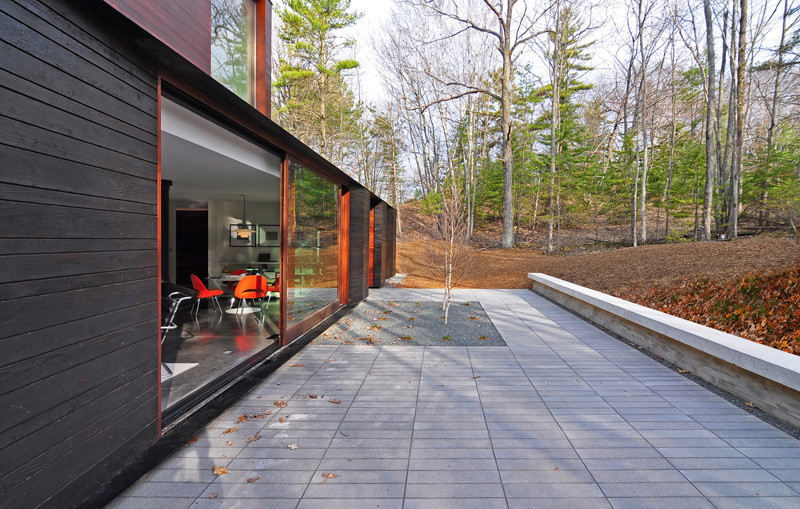 ---
Guiding you to the entrance of the home is a continuous wall of milled lumber, that has been stacked at slight angles, and finished with a lustrous varnish.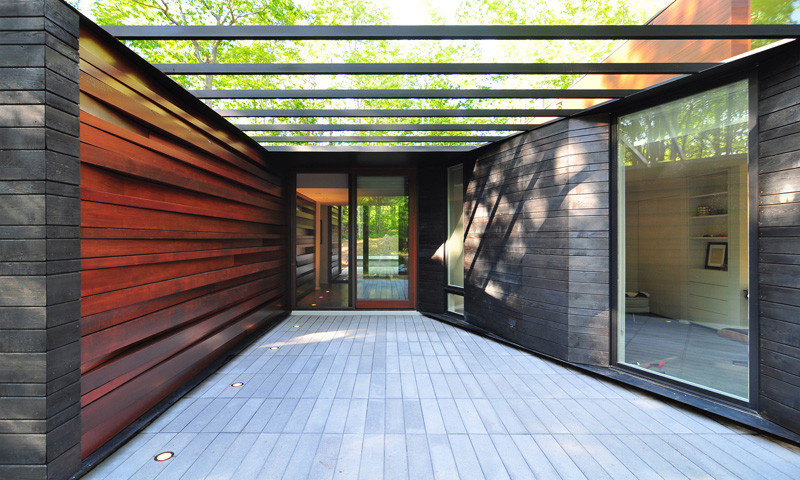 ---
This folding ribbon-like design is also featured at the rear of the home, surrounding the door leading to the patio.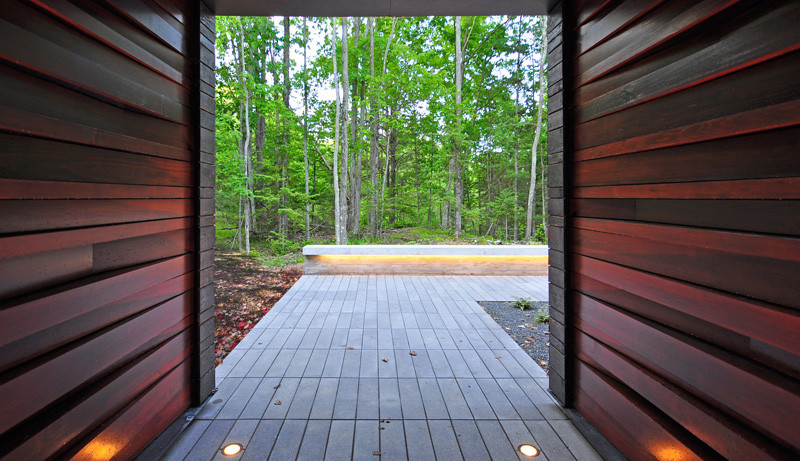 ---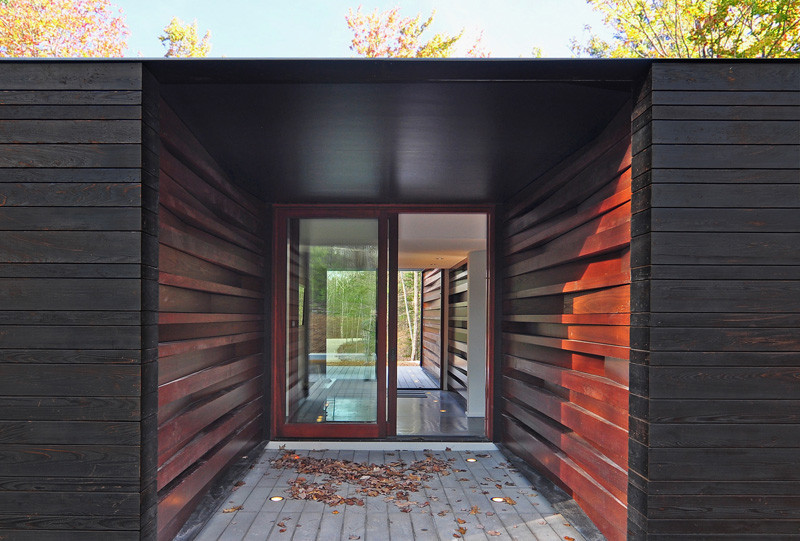 ---
Inside an over-sized sliding glass door system provides access to the patio. In the living area is the centrally located hanging fireplace.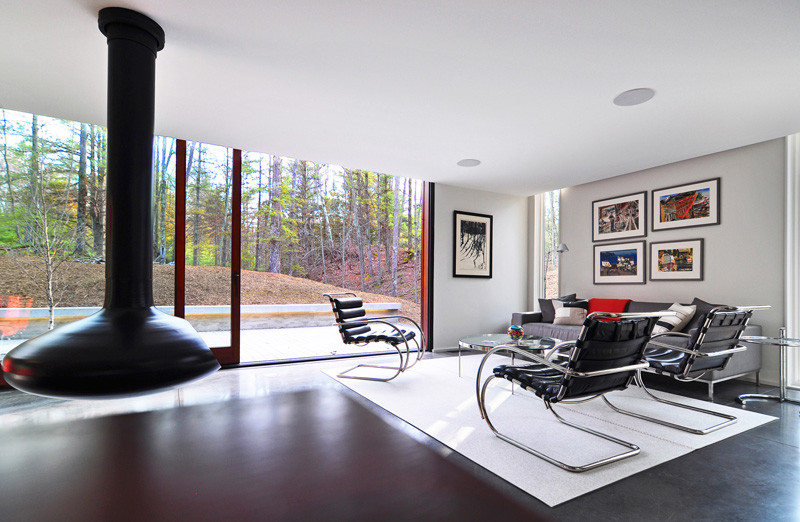 ---
The delicate sculptural steel staircase, supported by vertical rods, anchors the living space and leads to the bedroom.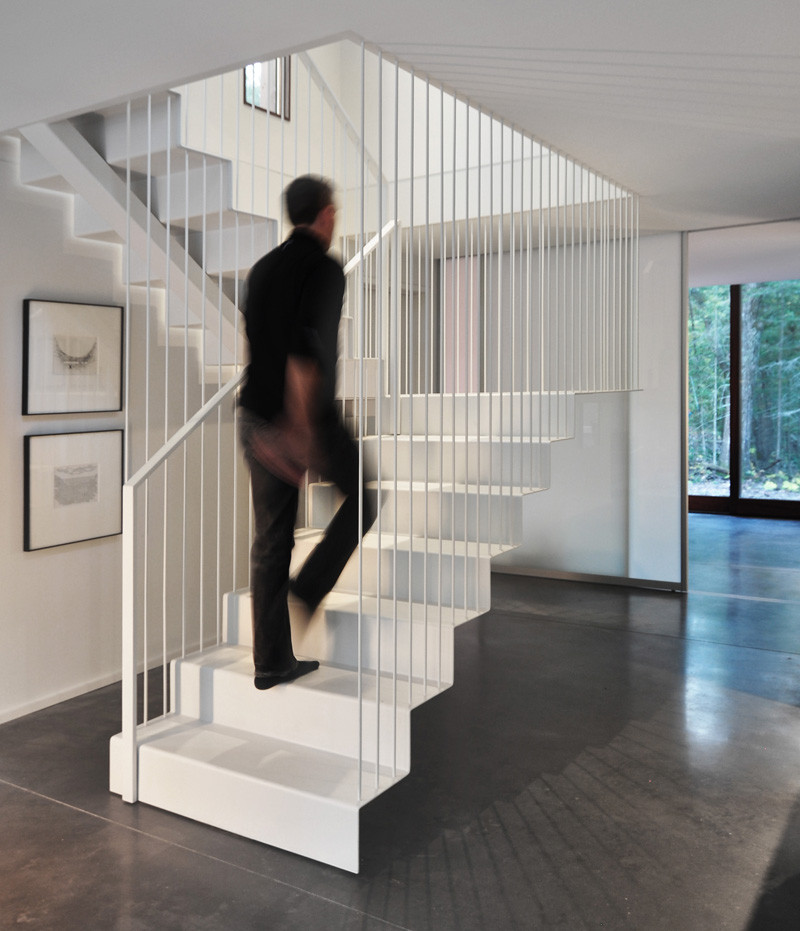 ---
Upstairs, the bedroom has large windows positioned to take advantage of the forest views.