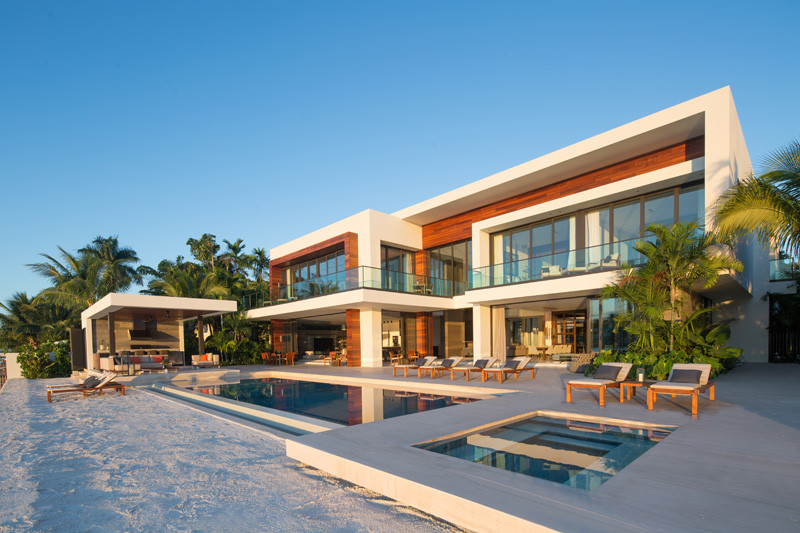 Choeff Levy Fischman Architecture + Design, have worked together with property developer Ahmad Khamsi, to design Casa Clara, a new home in Miami, Florida.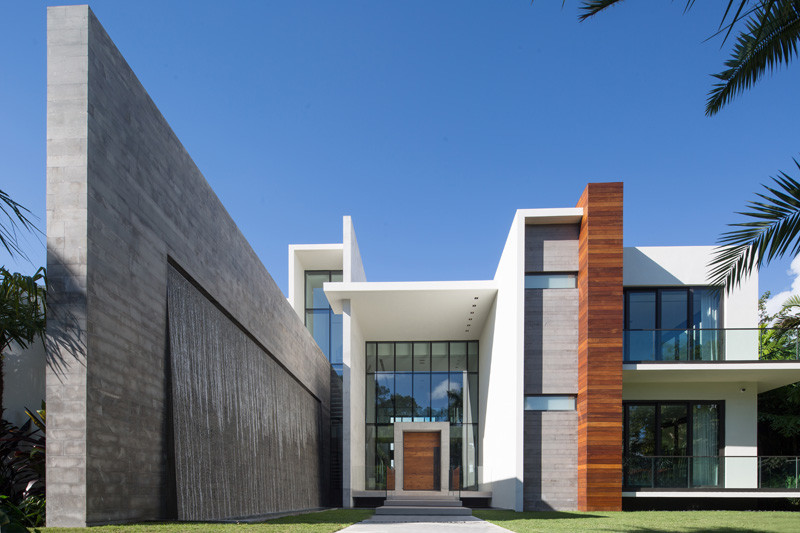 ---
The entrance to the home has a large water feature, covering a good part of a concrete wall.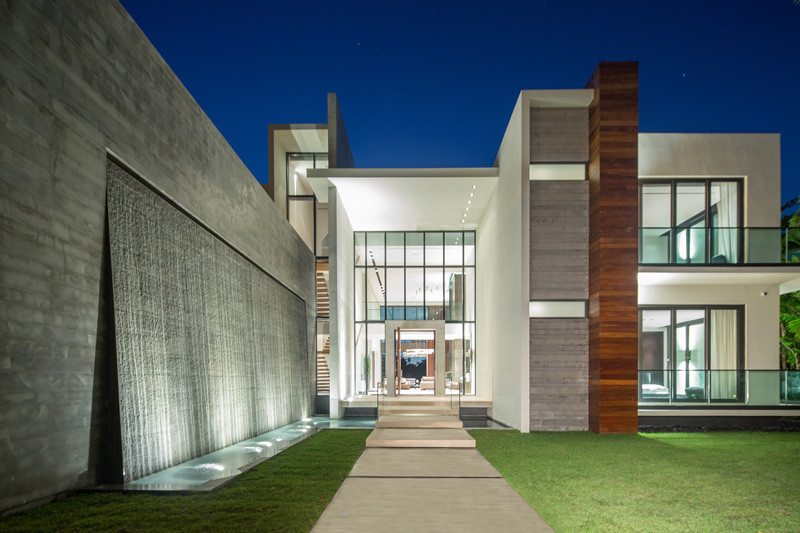 ---
At the rear of the home, the swimming pool has prime position to take advantage of the views.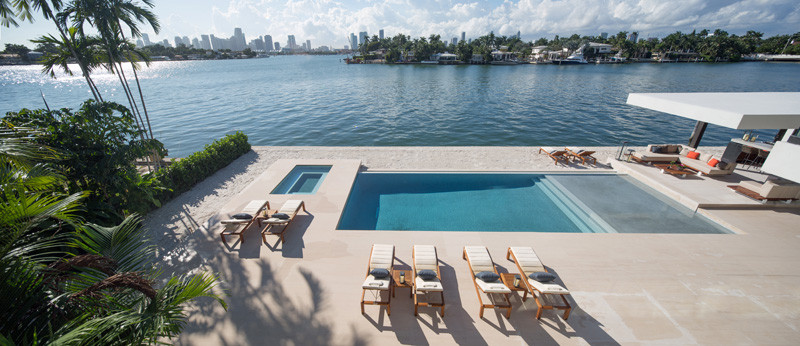 ---
At night, you can cook a meal in the outdoor kitchen/barbeque area.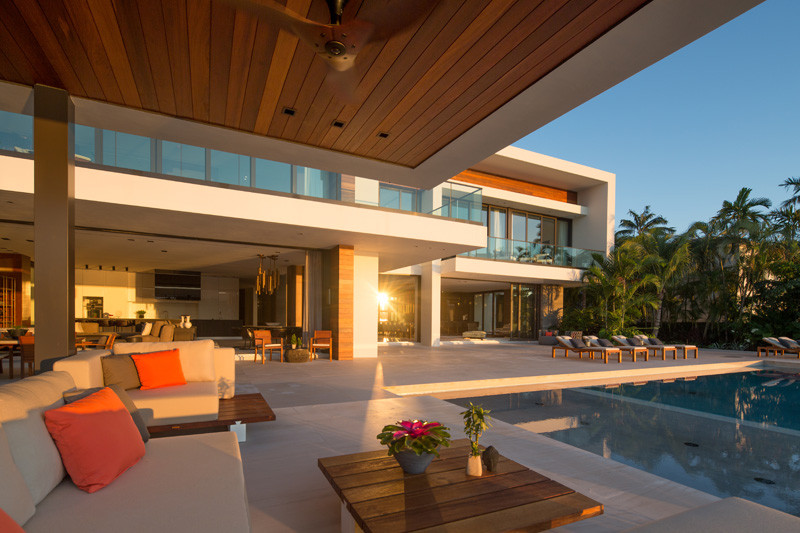 ---
Inside, a light custom-colored wood was imported from Italy for the floors.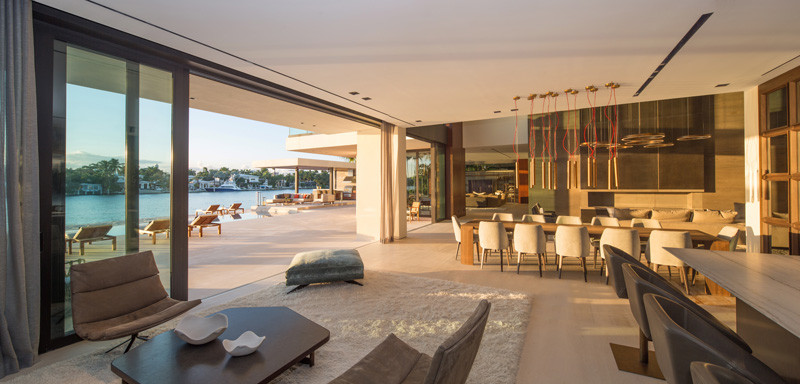 ---
The large living room and dining area opens directly onto the outdoor area at the rear of the home, which was fitted out with mostly Italian brands, like Listone Giordano, Boffi and Henge.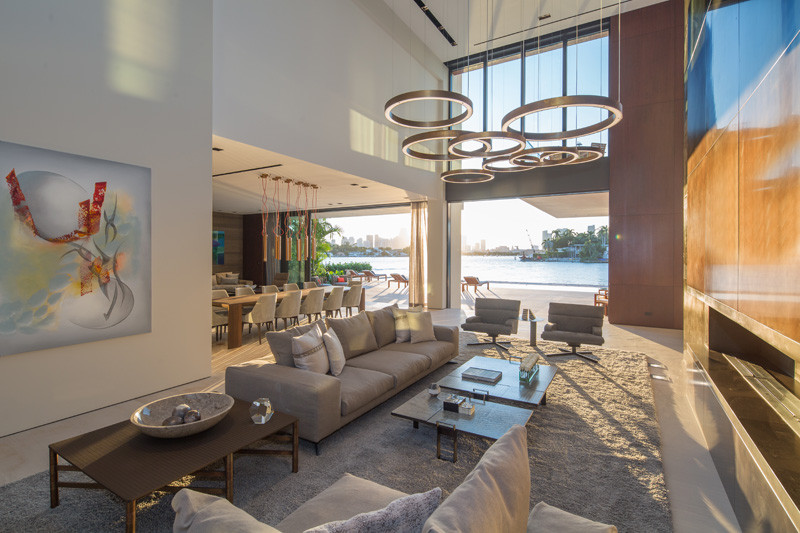 ---
The kitchen has high-gloss white cabinets, with an island including a more casual dining area for 8 people.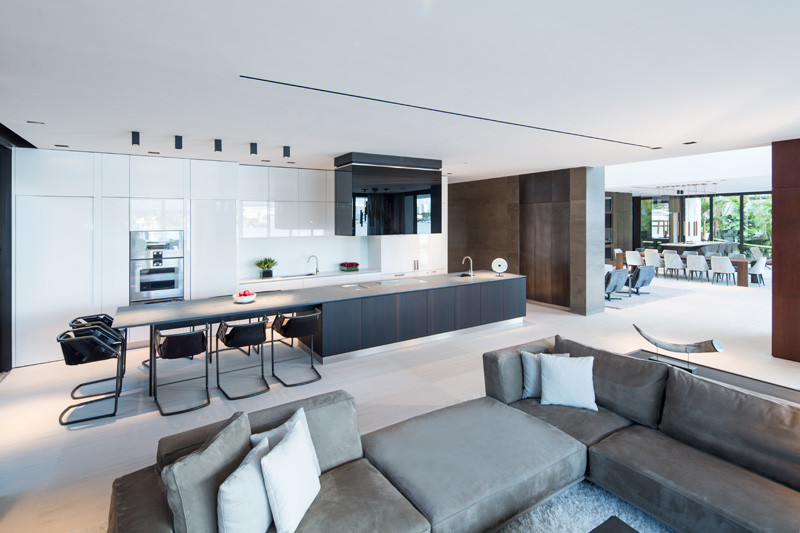 ---
There are many living and dining areas throughout the home, like the one below with sliding glass doors creating seamless inside/outside living space.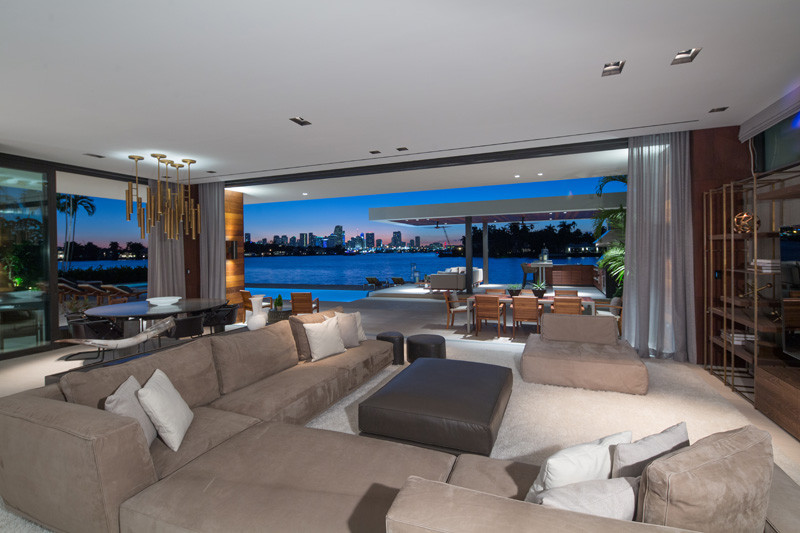 ---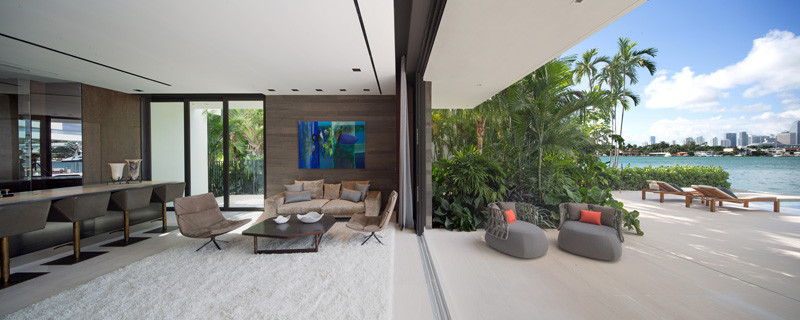 ---
The home has many bedrooms. This one opens up to a view of the garden.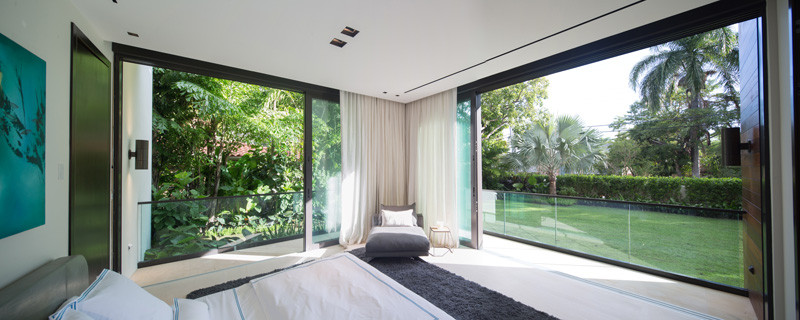 ---
The master suite has water views from the bed and private balcony.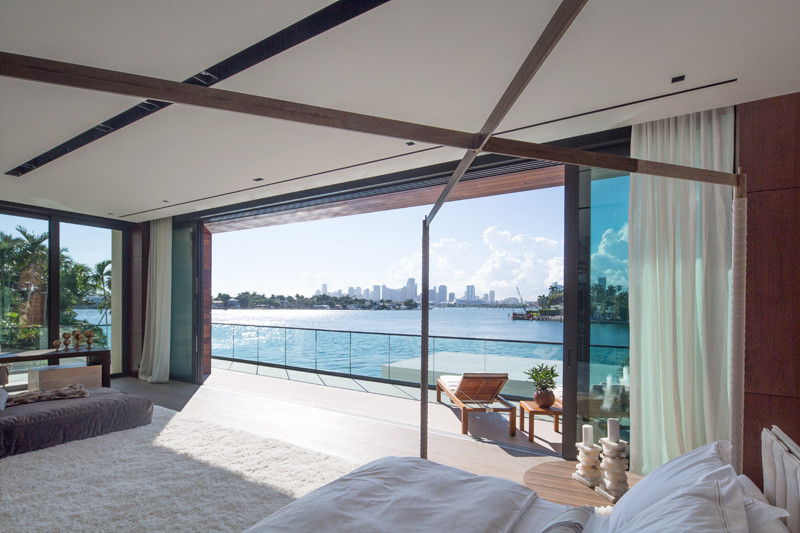 ---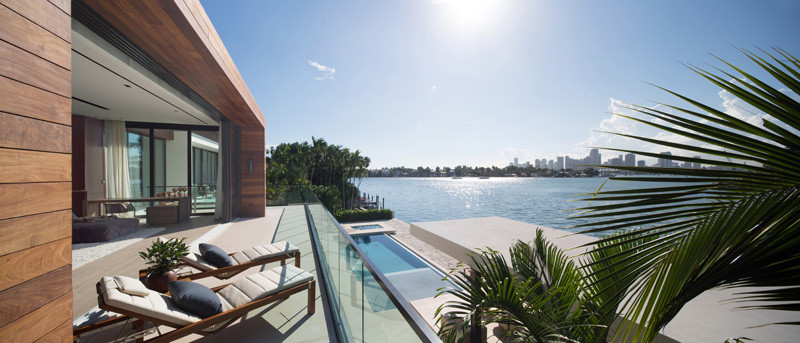 ---
The master bathroom, just off the bedroom, has a calm relaxing atmosphere, with a Monobloc Corian Boffi bathtub, designed by architect Claudio Silvestrin.