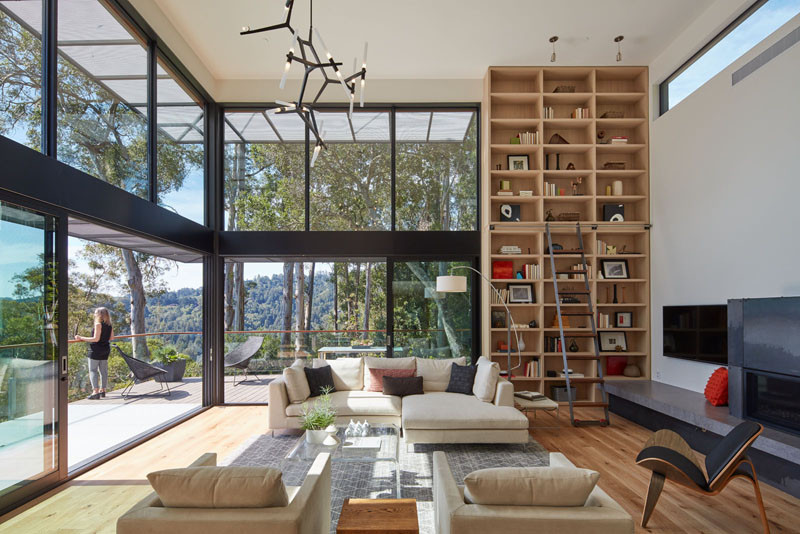 This home, located on the side of a steep hill in Mill Valley, California, is spread over three levels, each with amazing views of the area.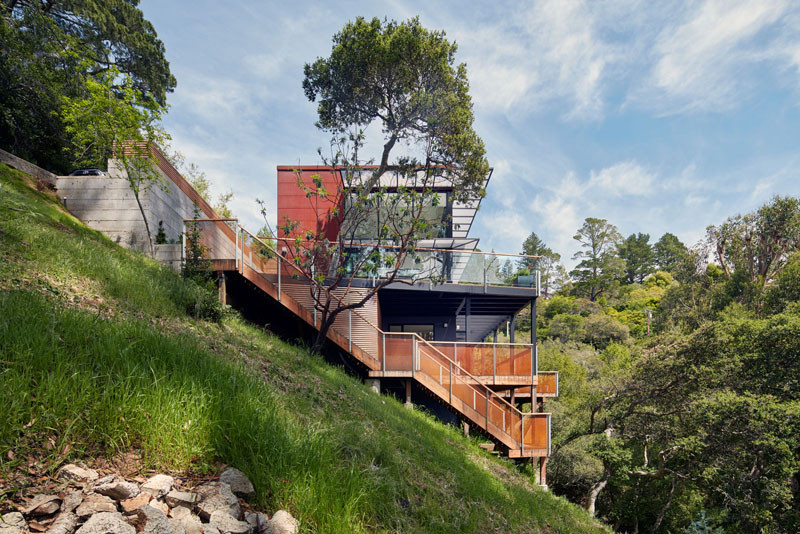 ---
The home, designed by Zack/de Vito Architecture + Construction, has been covered in easy to maintain materials, like the custom Corten steel rain screen siding.
---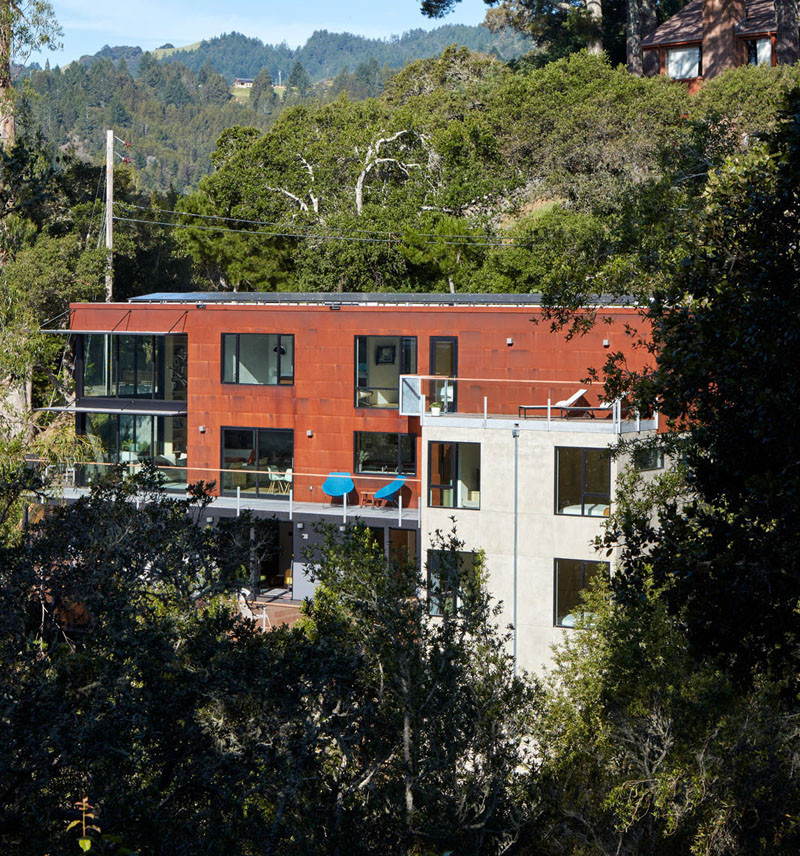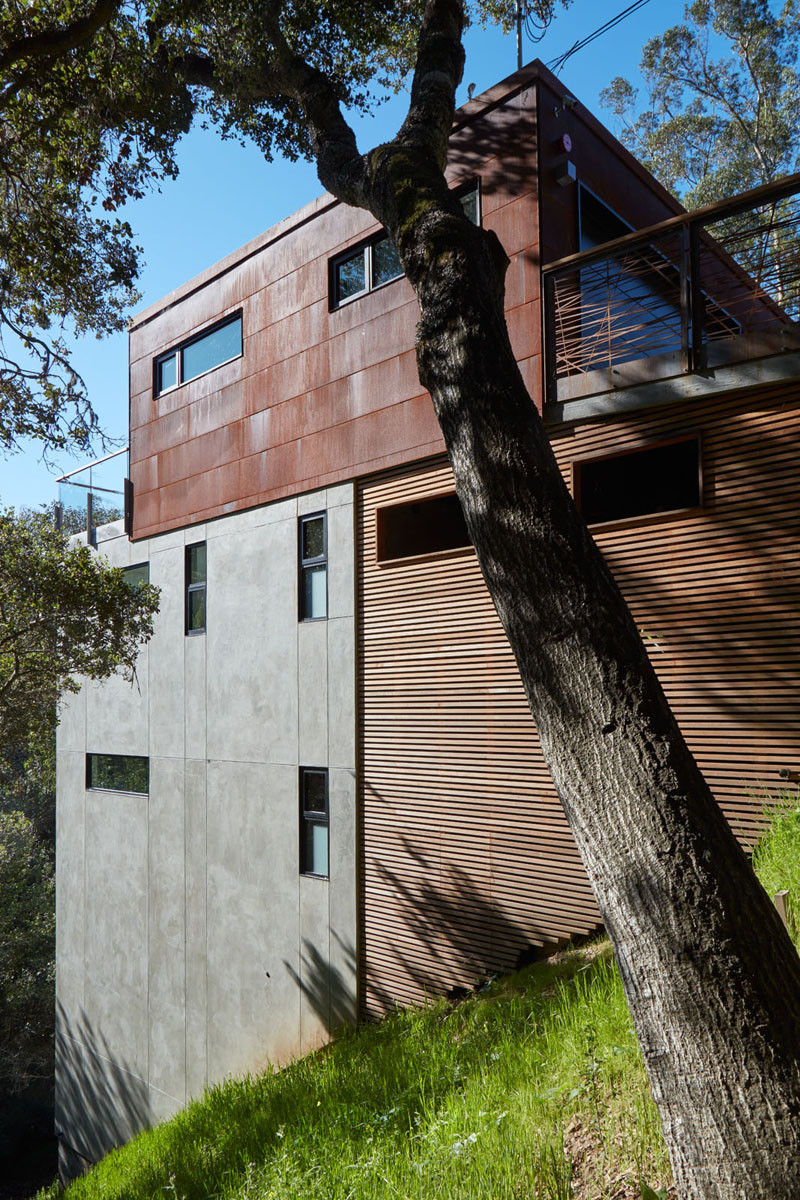 ---
The home is split into three levels, the street level has a garage and a bedroom, the middle level is where the living and kitchen areas are, as well as another bedroom, and on the lower level there are more bedrooms, a wine cellar and family room.
---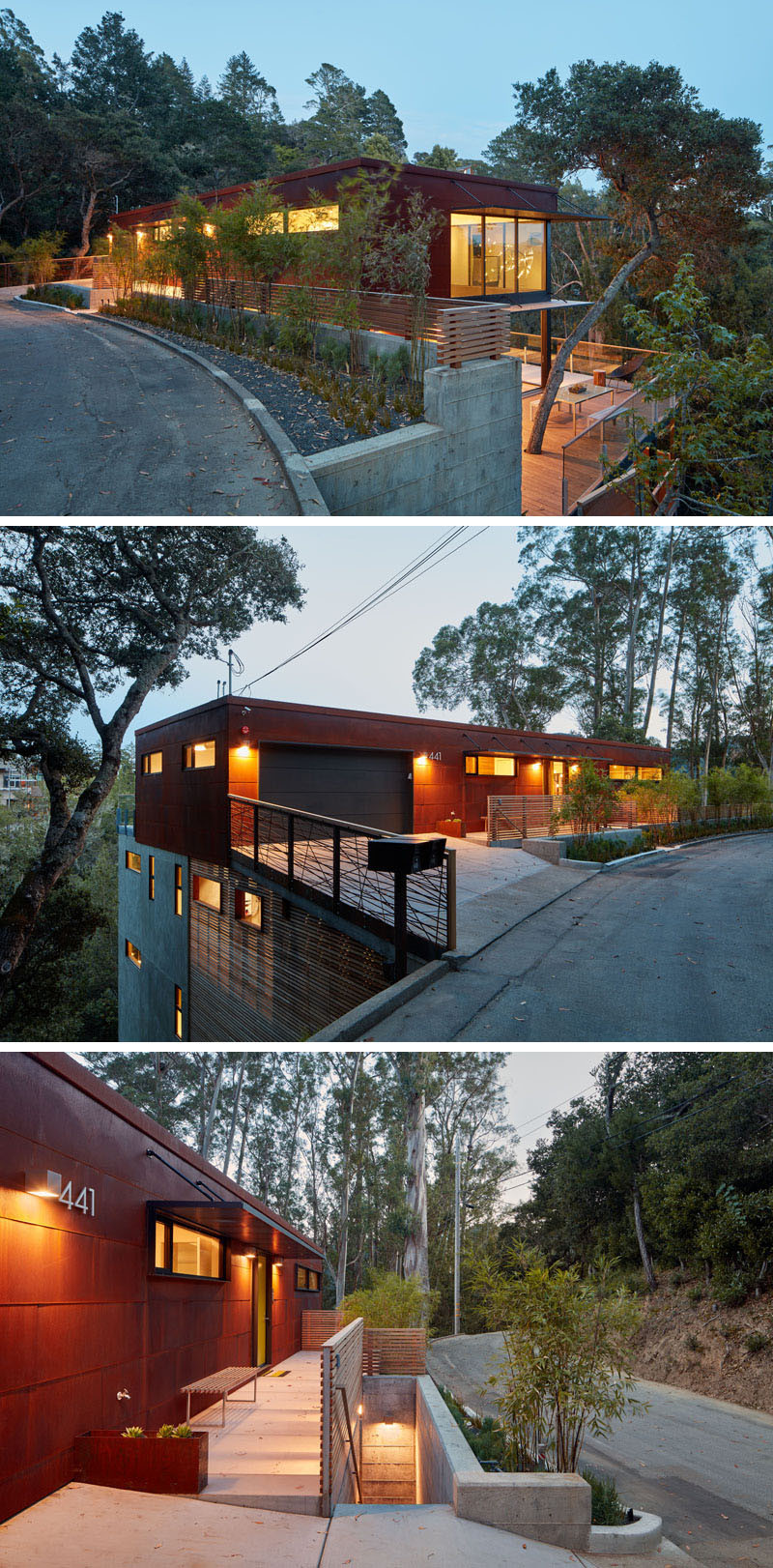 ---
From the street, you're able to walk down to the middle level of the home via concrete stairs with a wood privacy screen.
---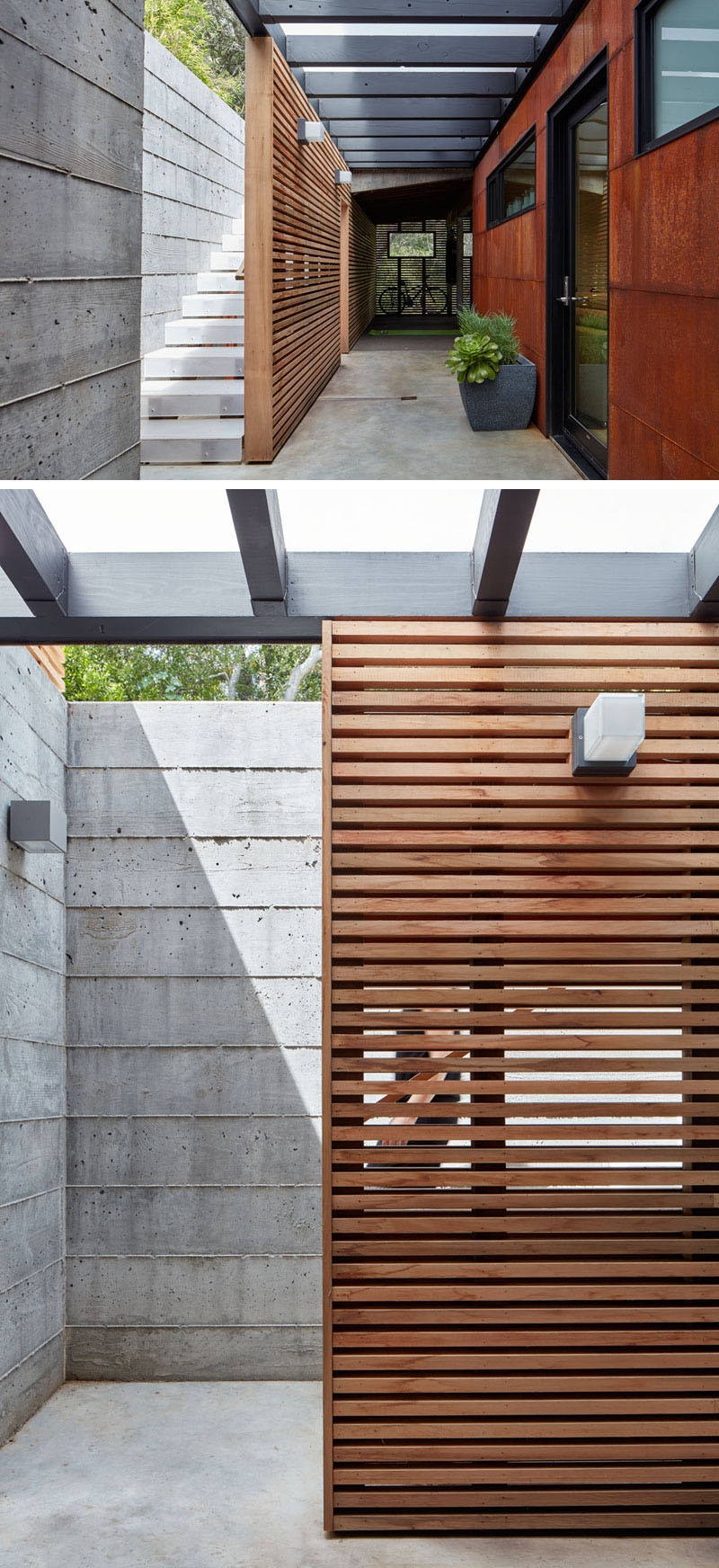 ---
You can also walk around to the deck on the other side of the house.
---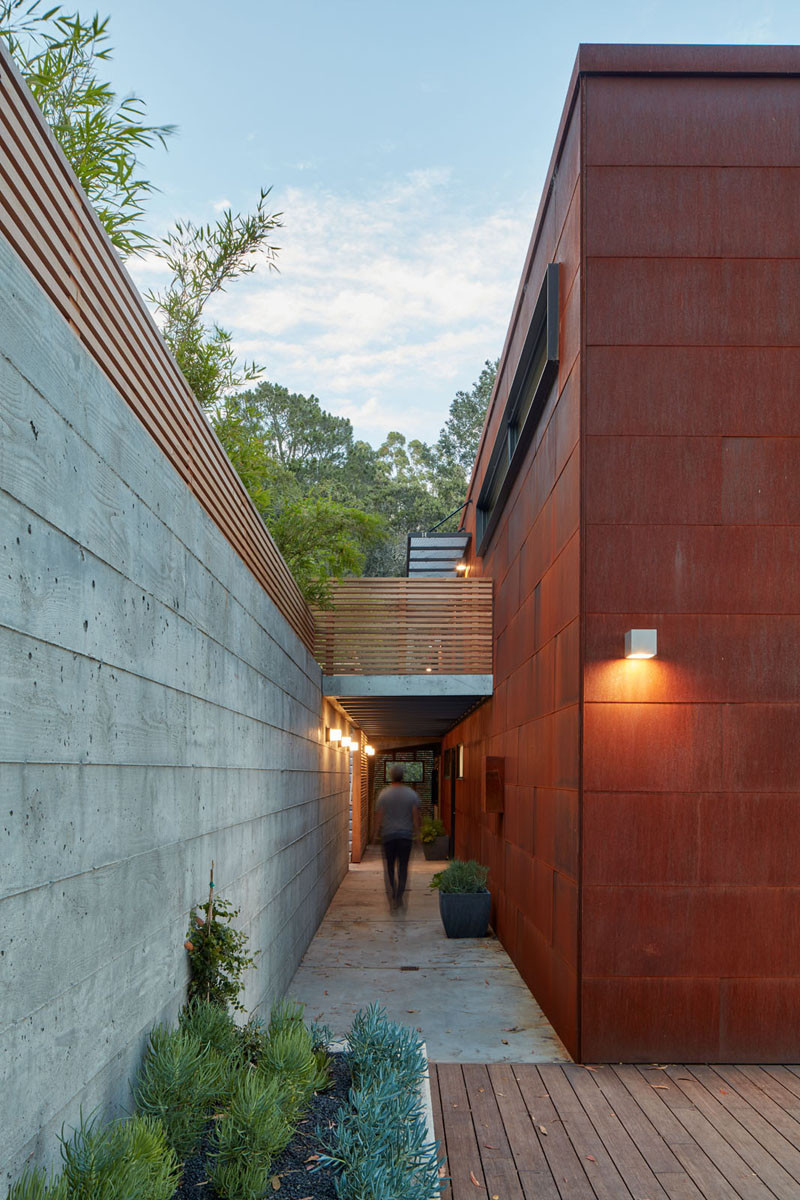 ---
Black window frames contrast the weathering steel siding.
---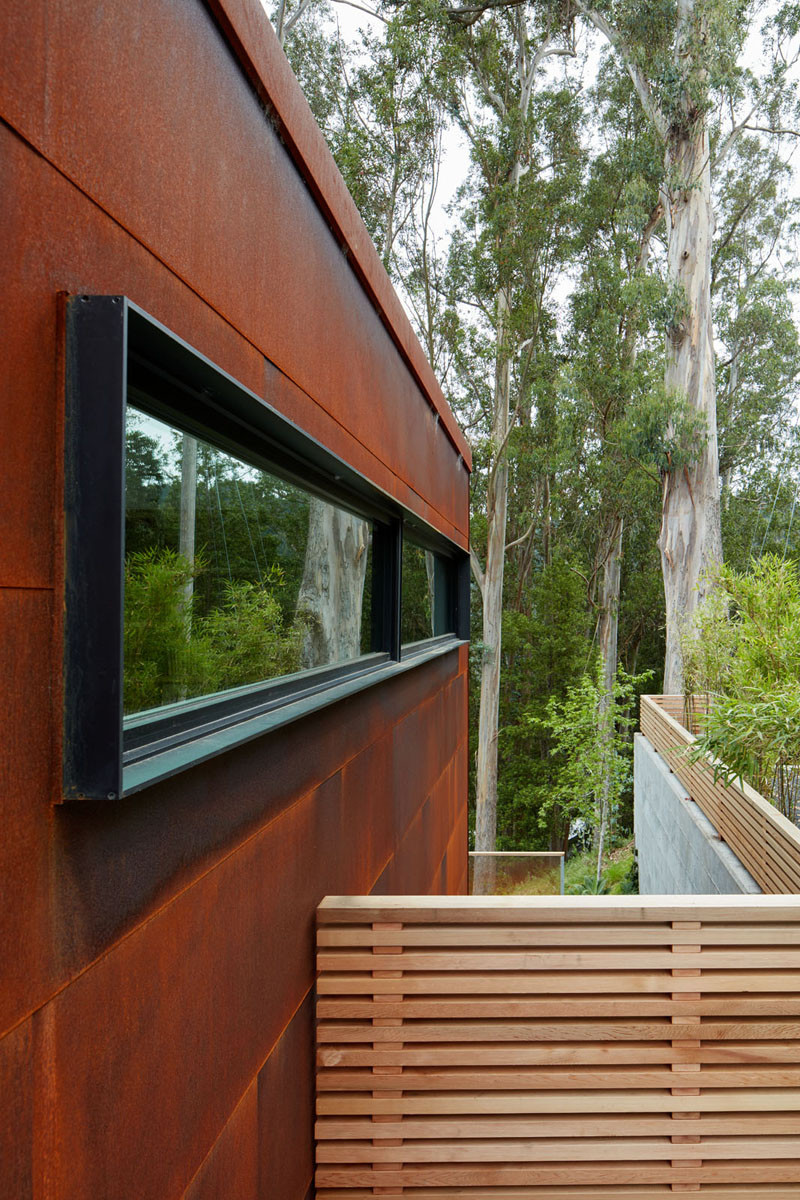 ---
Back up on the road level, a pivoting bright yellow front door welcomes you to the home.
---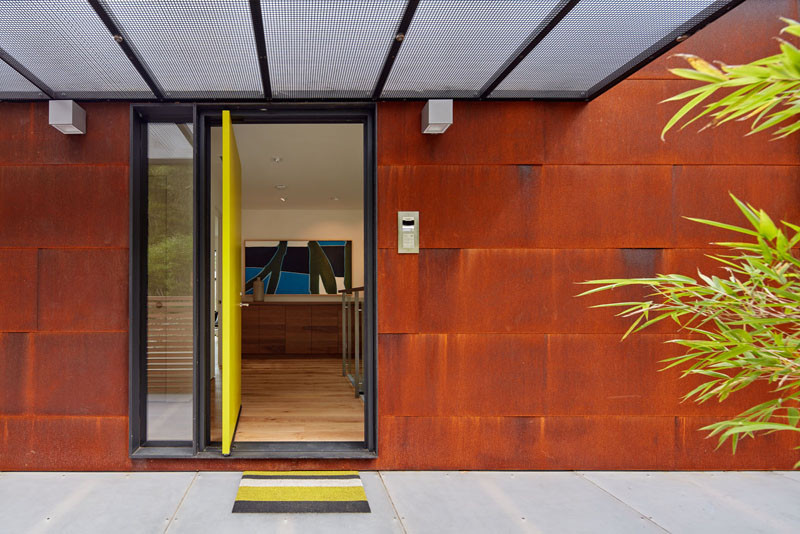 ---
Just off the front door, on the top floor of the home there's the master bedroom that features custom cabinetry and amazing views.
---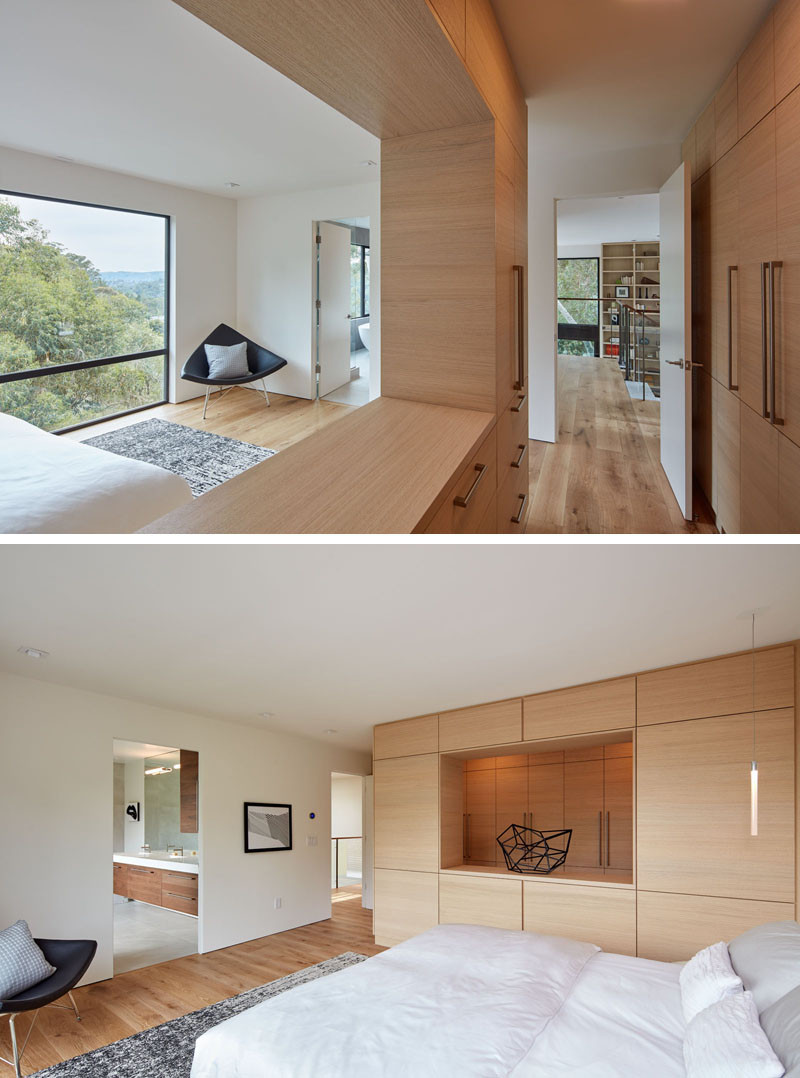 ---
Off the master bedroom is a bathroom with a simple contemporary color palette of white and grey.
---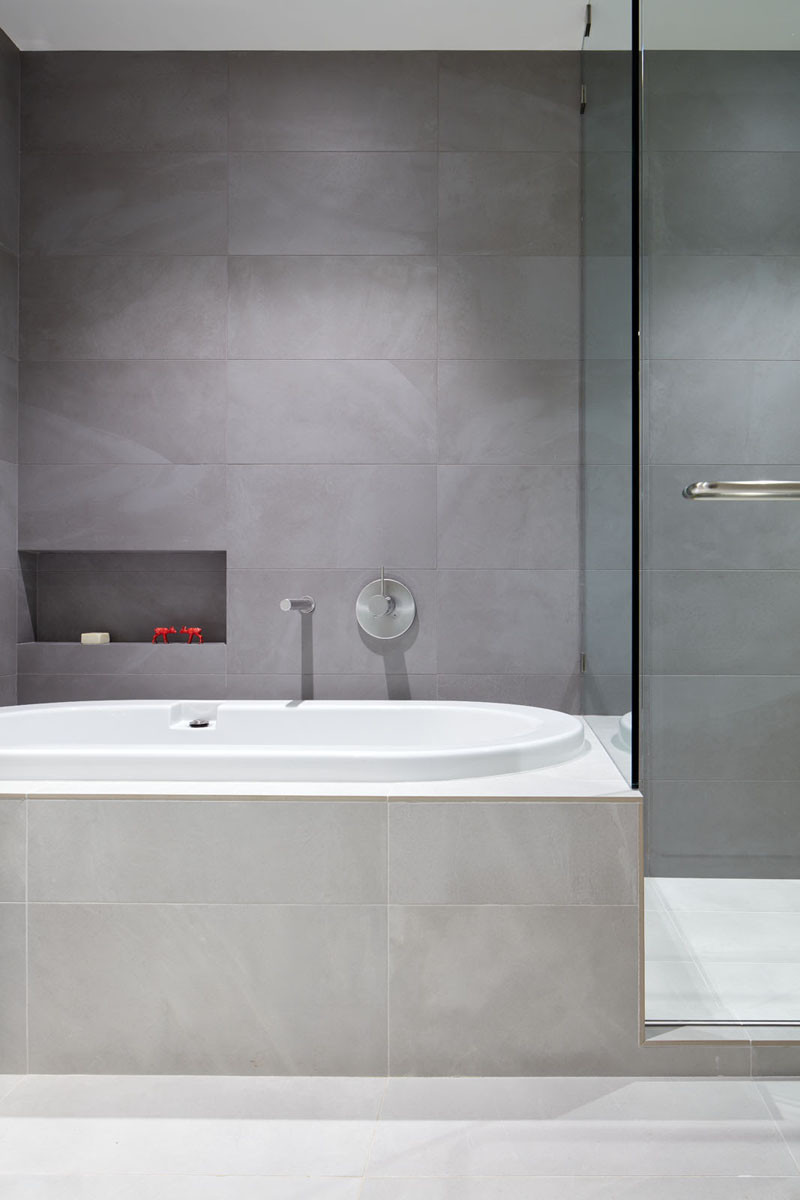 ---
Down the stairs, you're greeted with a large open plan living, dining and kitchen area.
---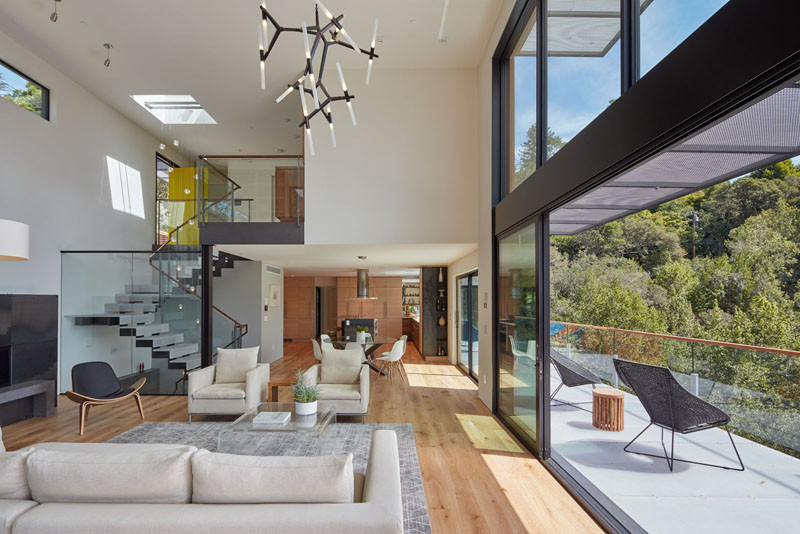 ---
Off the living area is a deck with views of the valley.
---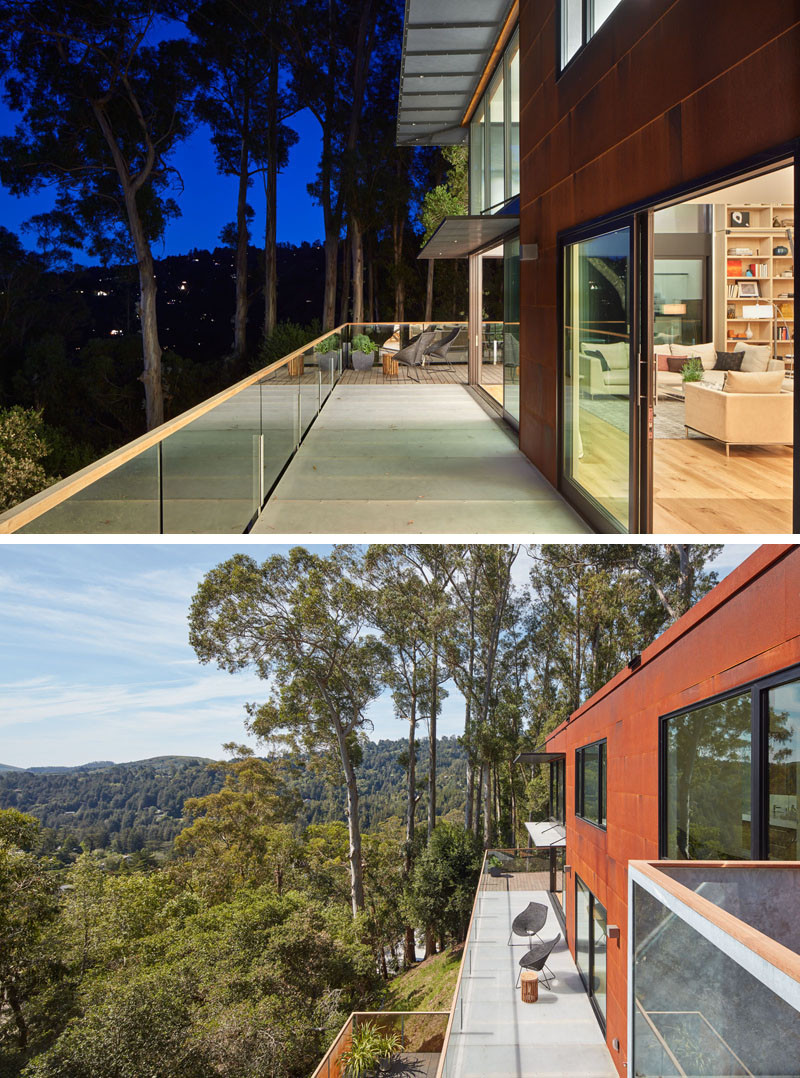 ---
Around the corner, there's an outdoor dining area.
---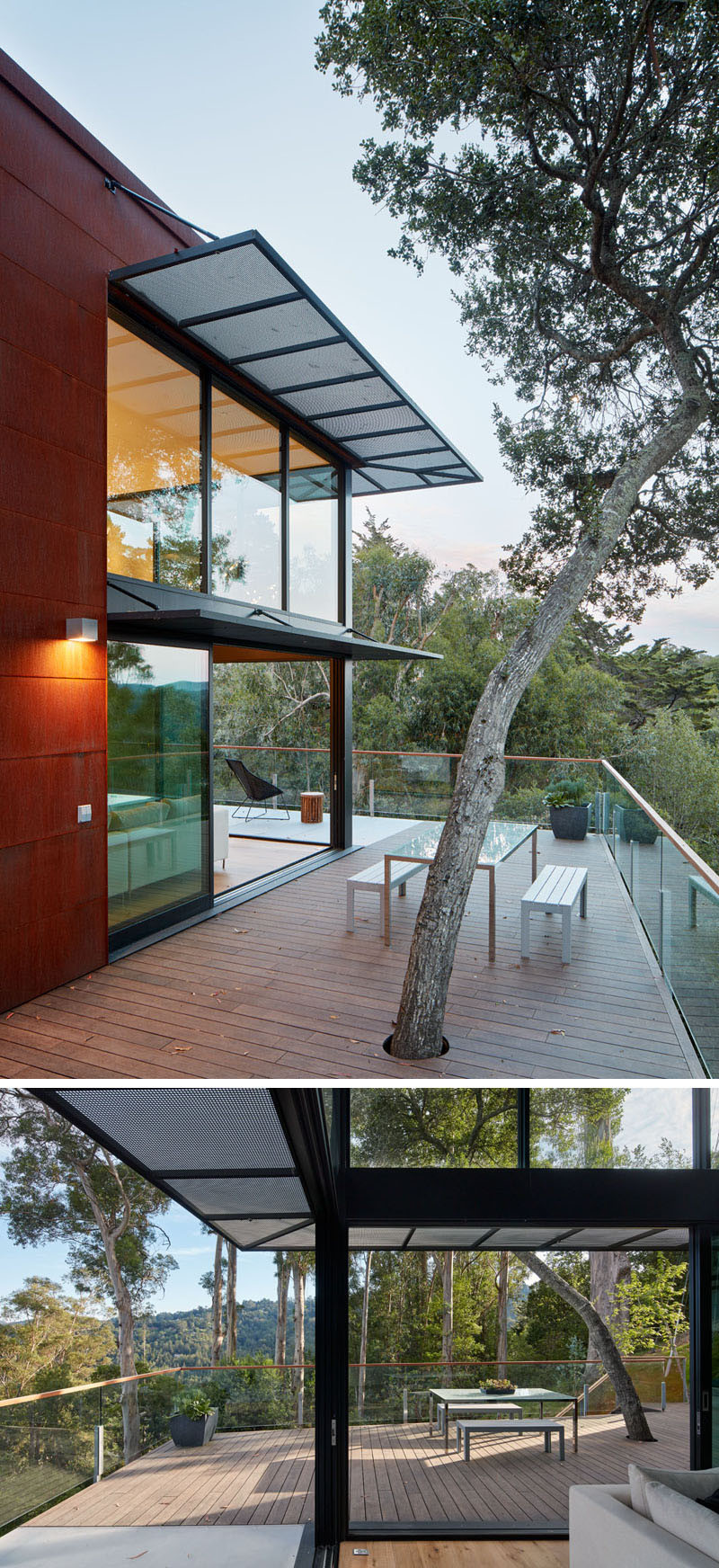 ---
Custom cabinetry has been included in the kitchen, with a mirror helping to make the space appear larger. There's also a custom double stainless steel sink and a second prep sink.
---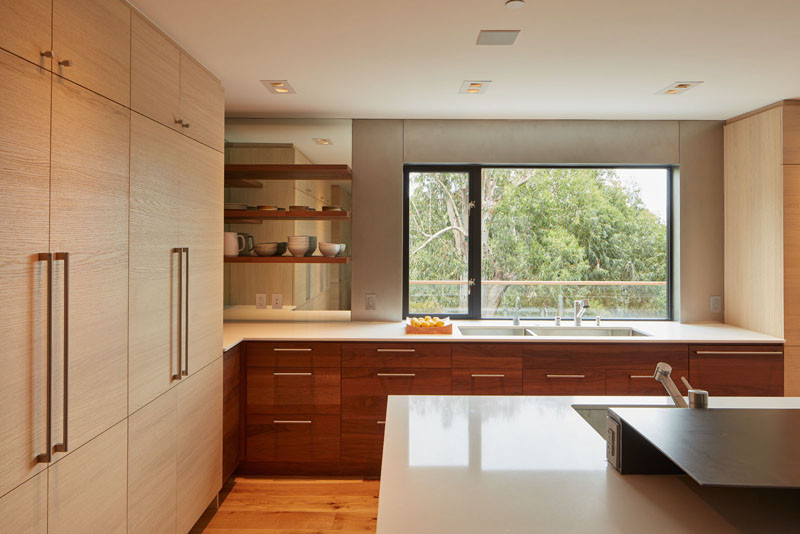 ---
Custom steel and acrylic stairs connect the various levels of the home.
---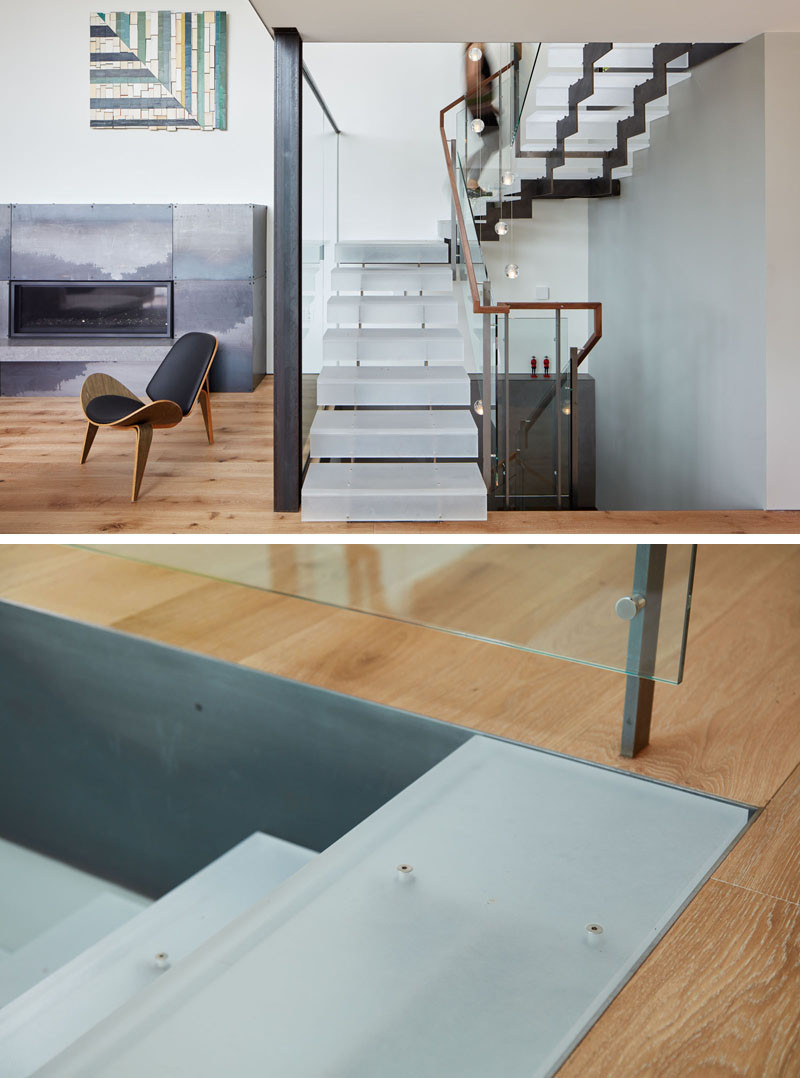 ---
The steel and acrylic stairs transition into wood stairs, and at the bottom of the stairs is a family room and wine cellar.
---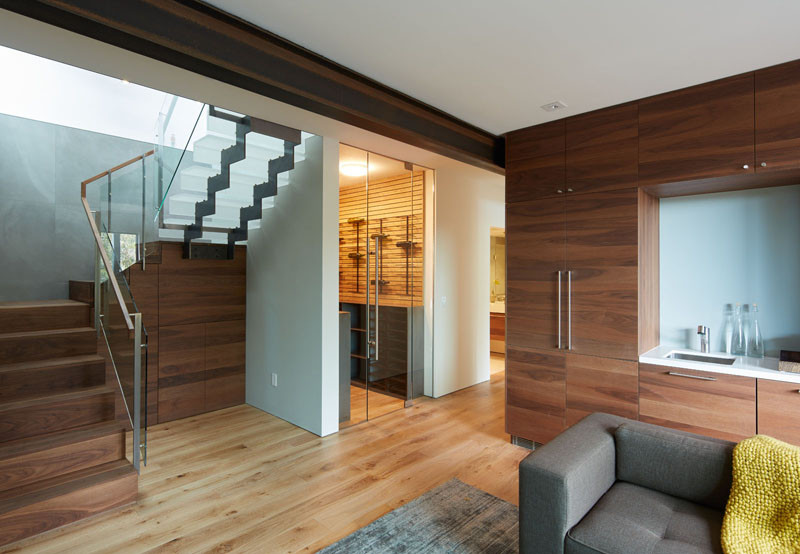 ---
There are also more bedrooms on the lower level, like this bedroom that has a custom built-in desk and plenty of storage.
---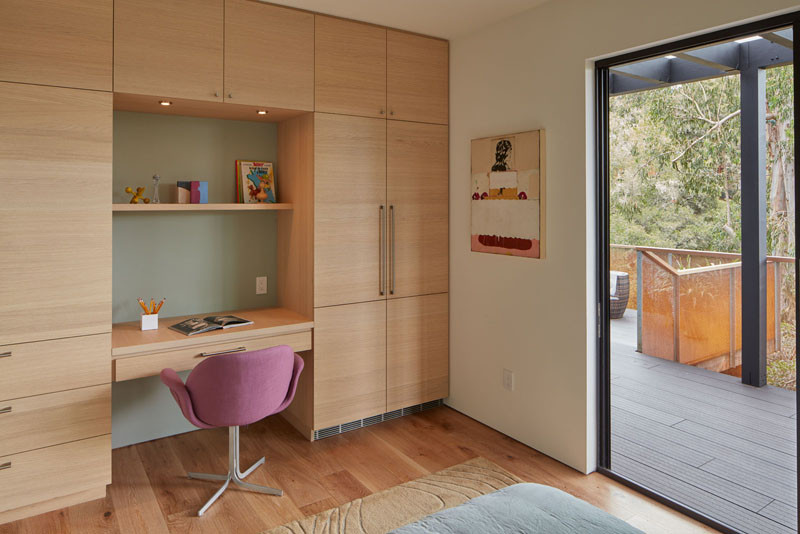 ---
The bedrooms have access to a large deck with various seating areas.
---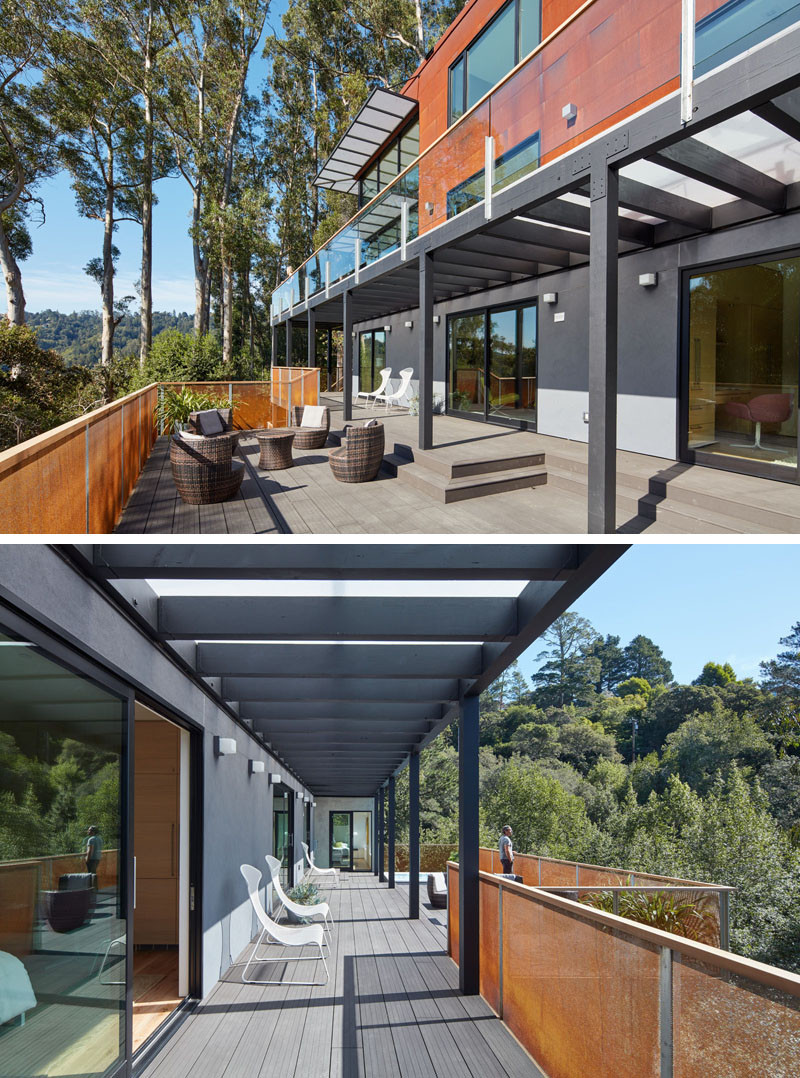 ---