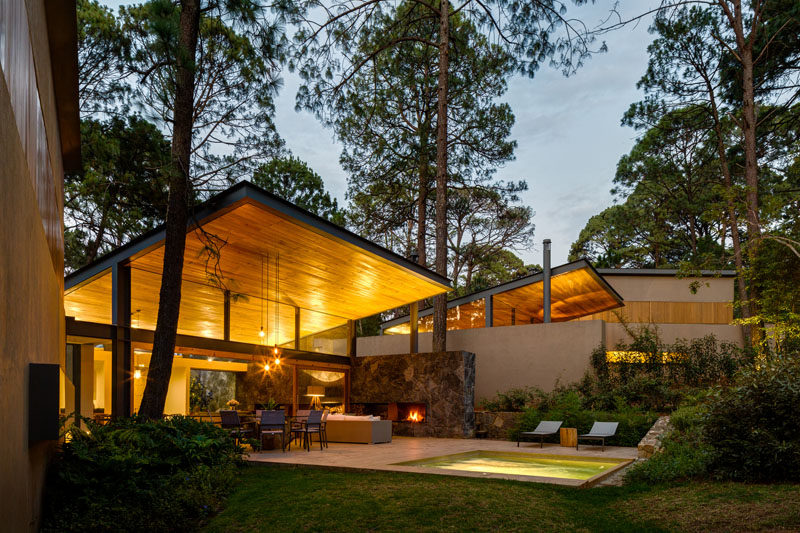 This home in Valle de Bravo, Mexico, was designed to allow the home owners to enjoy the tranquility of the surrounding forest of ancient pines and lush vegetation.
Designed by Weber Arquitectos, this home is part of a small development of five houses, that were designed to have little impact on the surrounding trees in order to respect the environment as much as possible.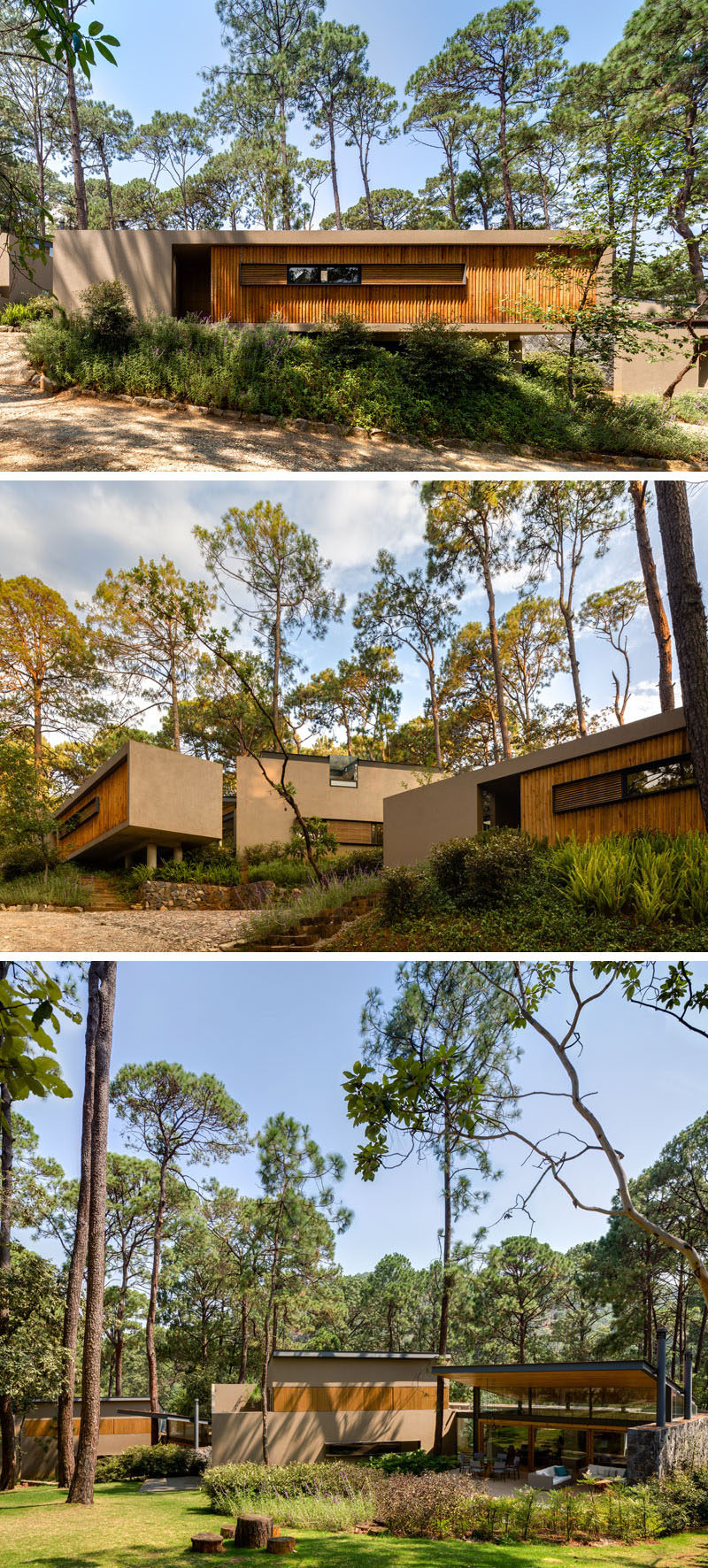 ---
The design and layout creates a sense of privacy, while the adult trees provide shade for the swimming pool and covered patio.
---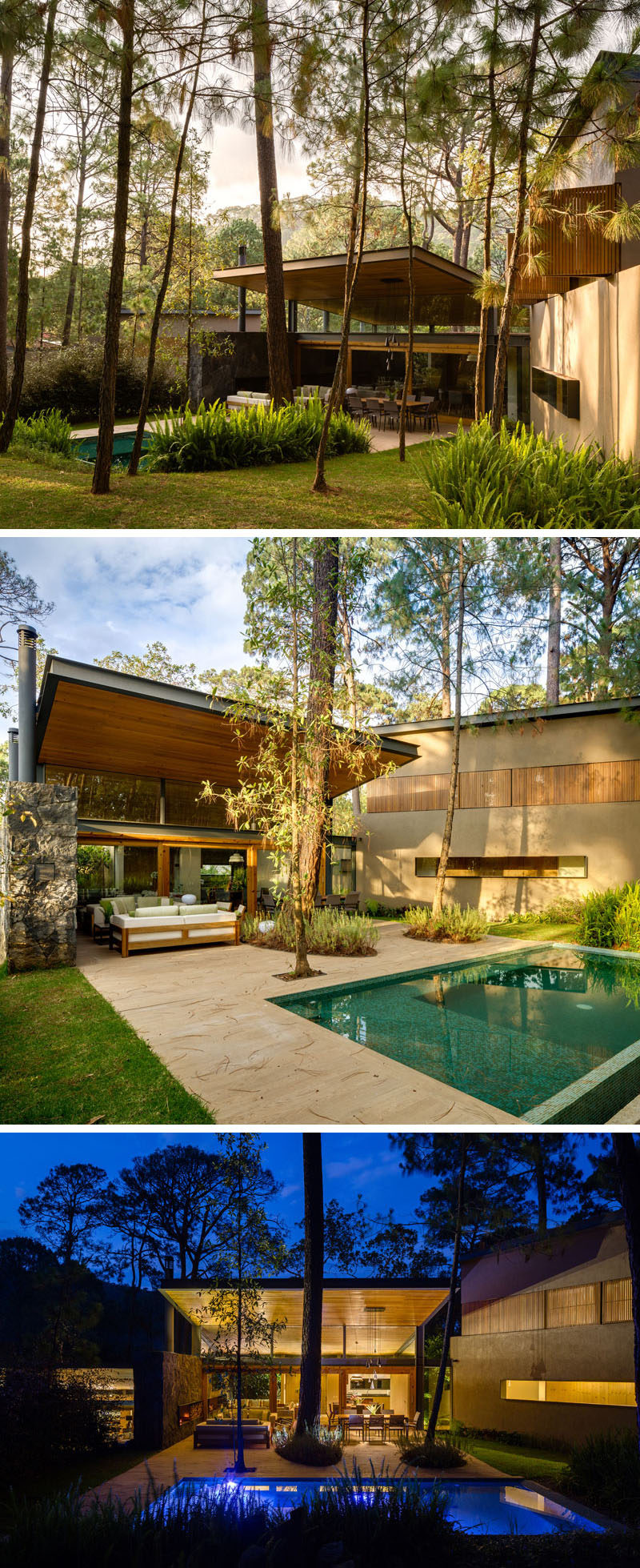 ---
Designed to exemplify indoor/outdoor living, with a large sliding door opening the spaces and making them one. Both spaces are almost symmetrical in their design.
---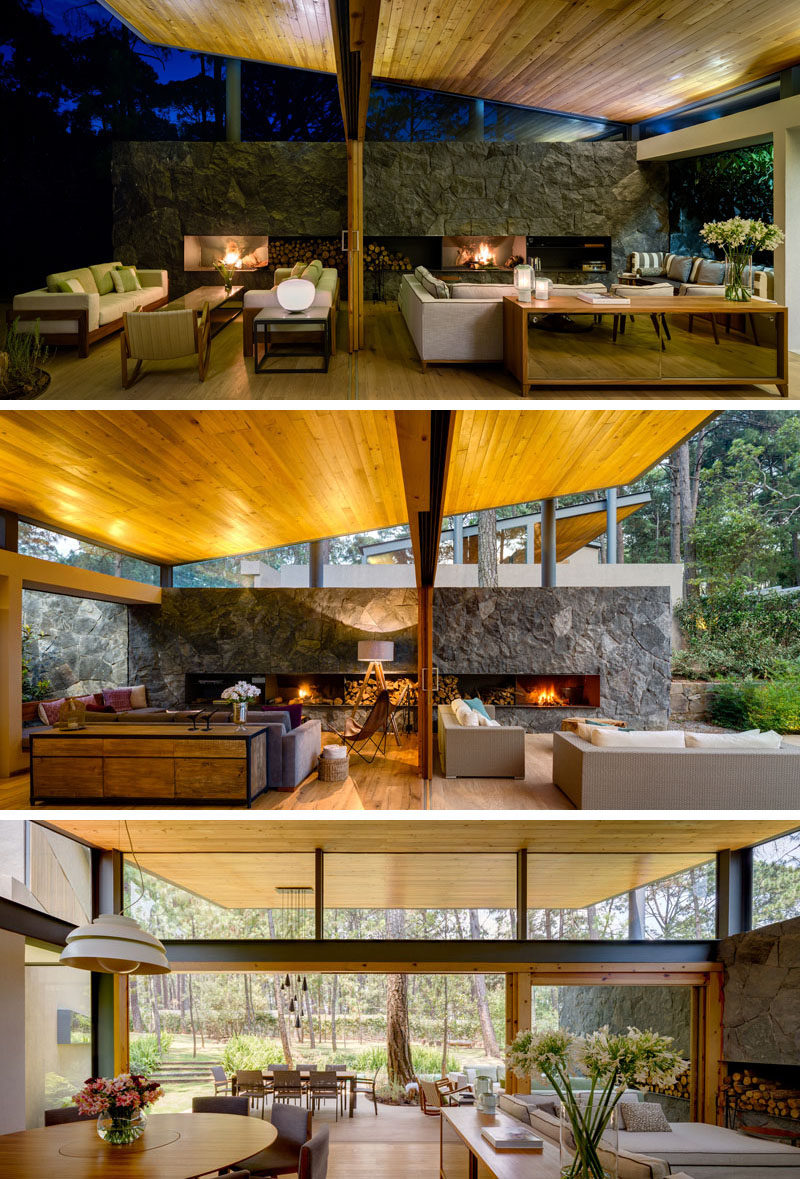 ---
Windows that follow the roofline, and built-in benches are some of the custom design features that the designers included.
---
---
A large floor-to-ceiling window with thick black frames lets plenty of natural light into the home, and views of the trees add to the feeling of being in a forest.
---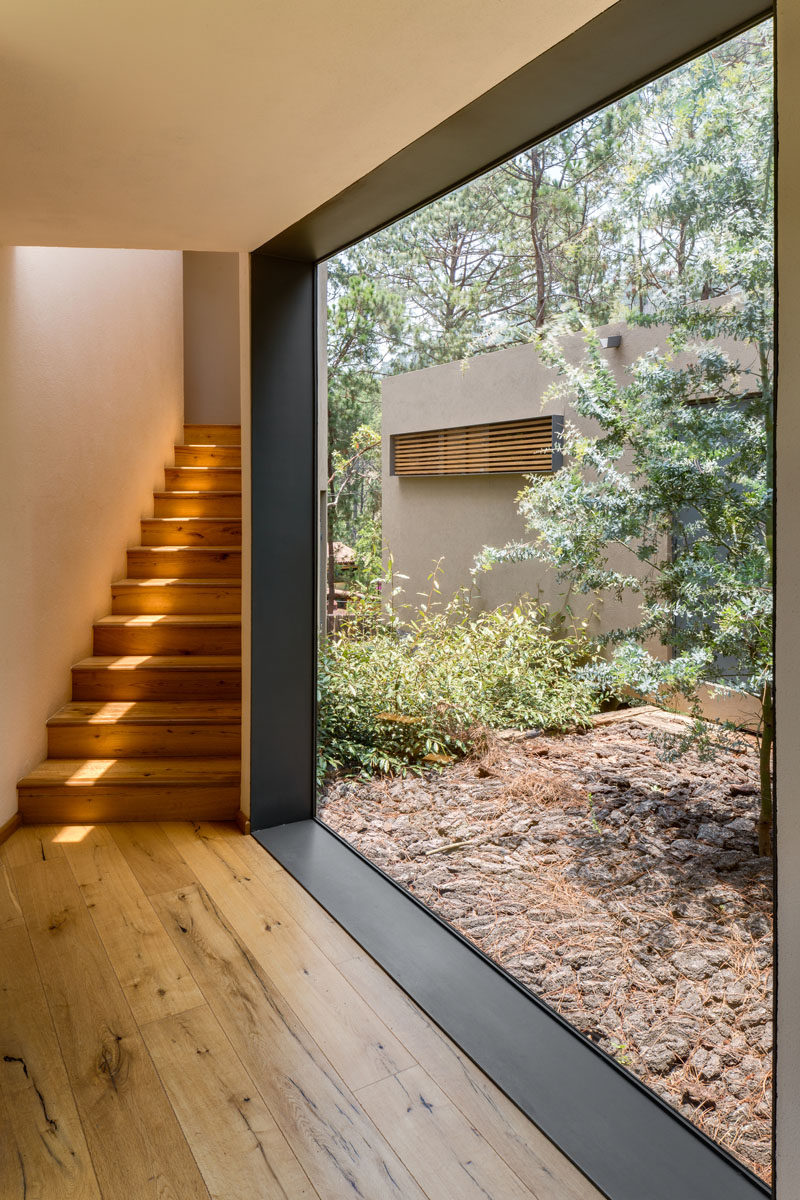 ---
In the bathroom, there's a built-in open wardrobe, and on the opposite wall there's a large mirror with a dual-sink vanity below. A large skylight makes sure the shower and toilet area also have views of the trees.
---