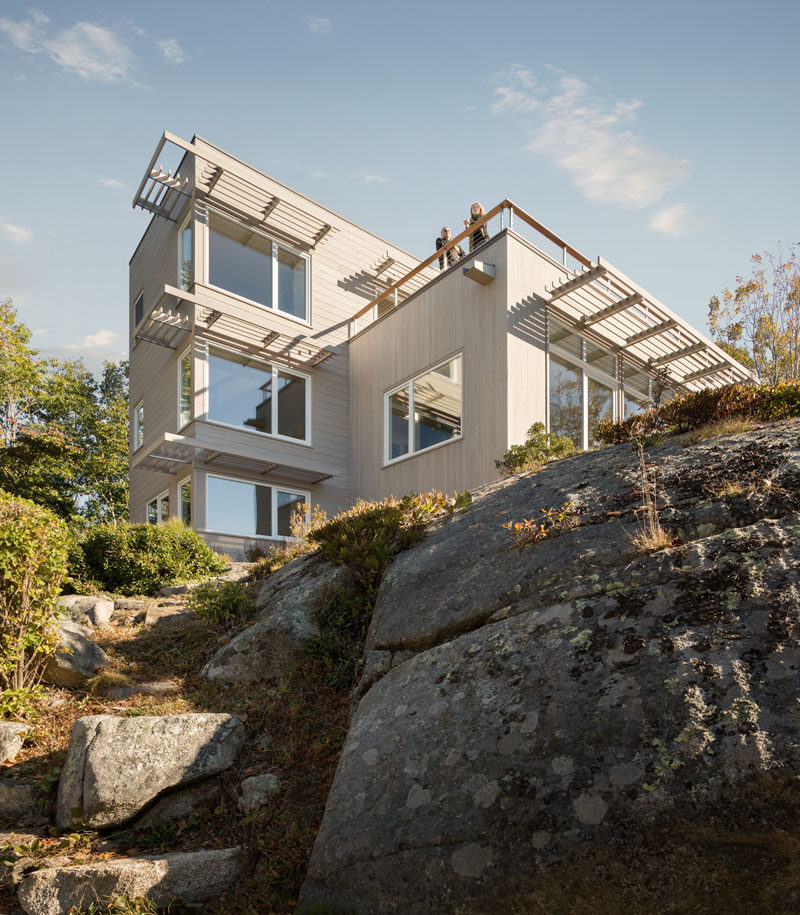 This home in Biddeford, Maine, sits on top of a granite knob 30 feet above a lily pond, and it has views of the Atlantic Ocean.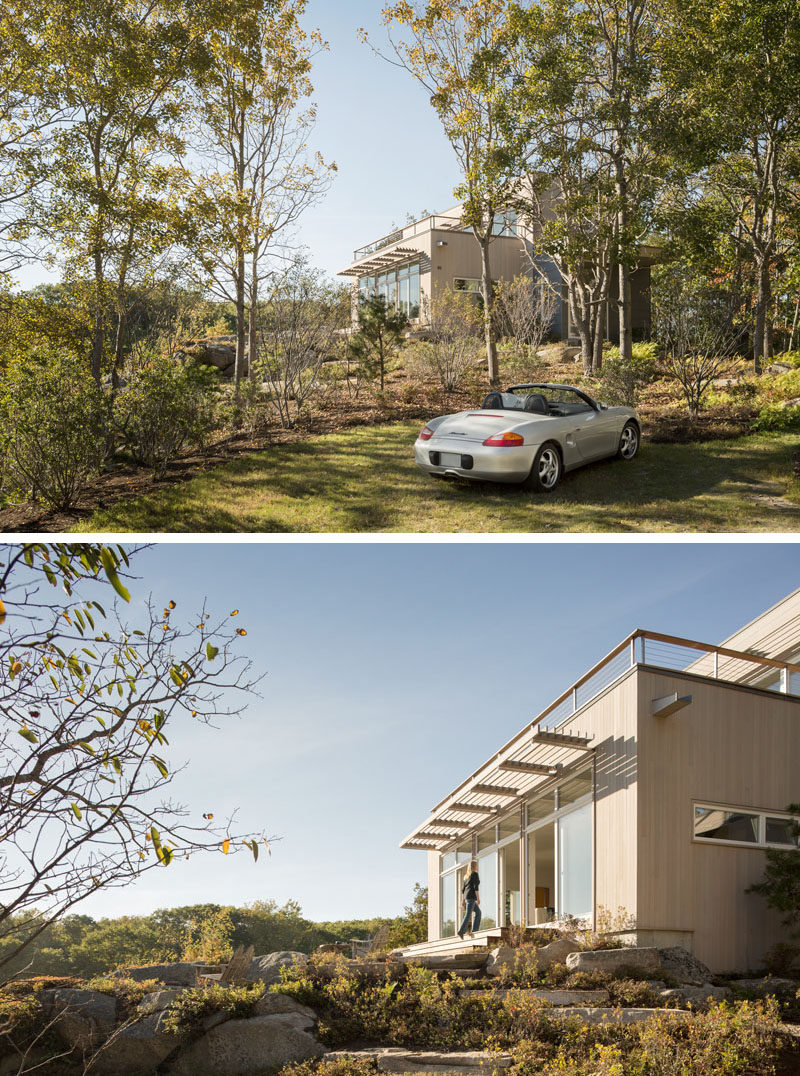 ---
The home, designed by Theodore + Theodore Architects, replaced an existing structure that was lived in by the current owners for the past 25 years.
---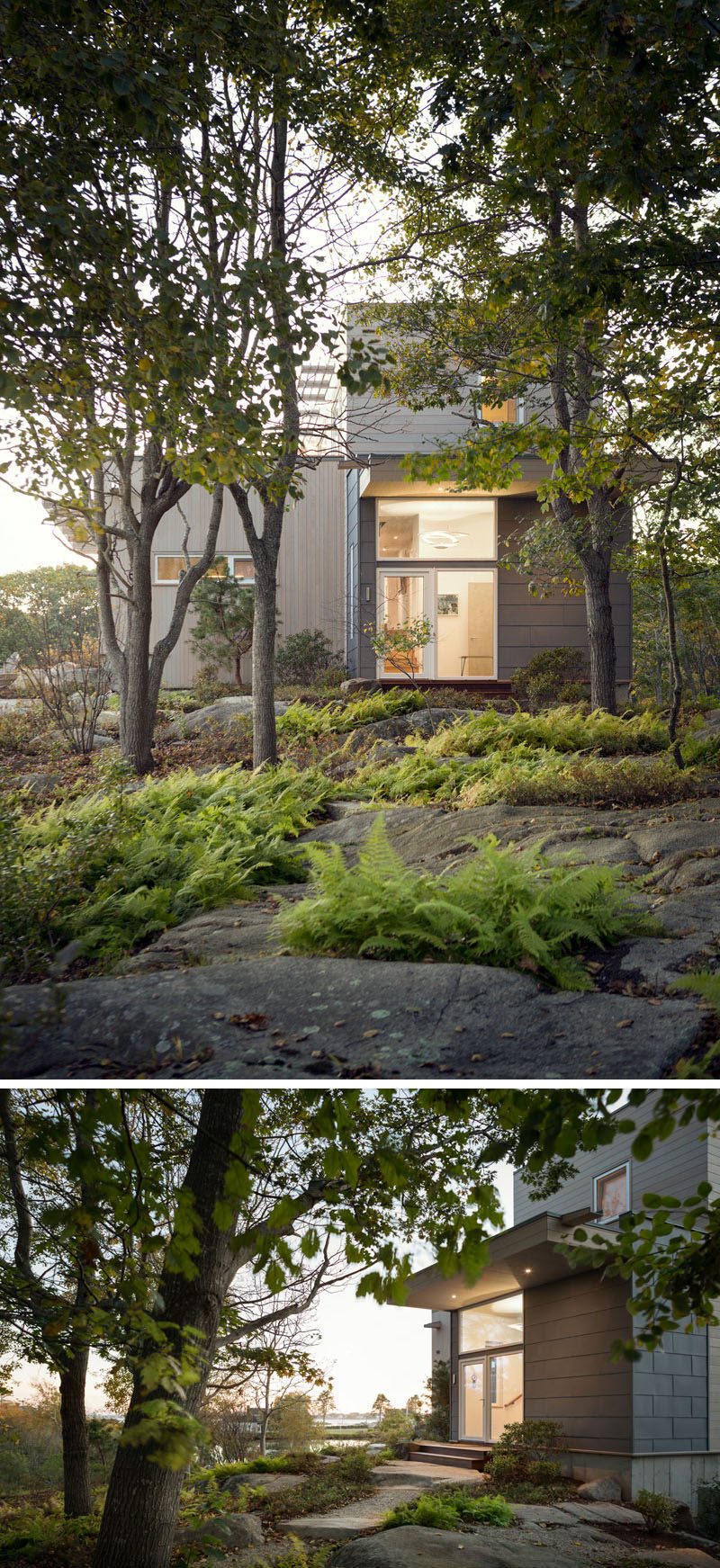 ---
They wanted a new home that would be a low impact house that would rely less on fossil fuel and they wanted it to produce its own power via solar panels.
---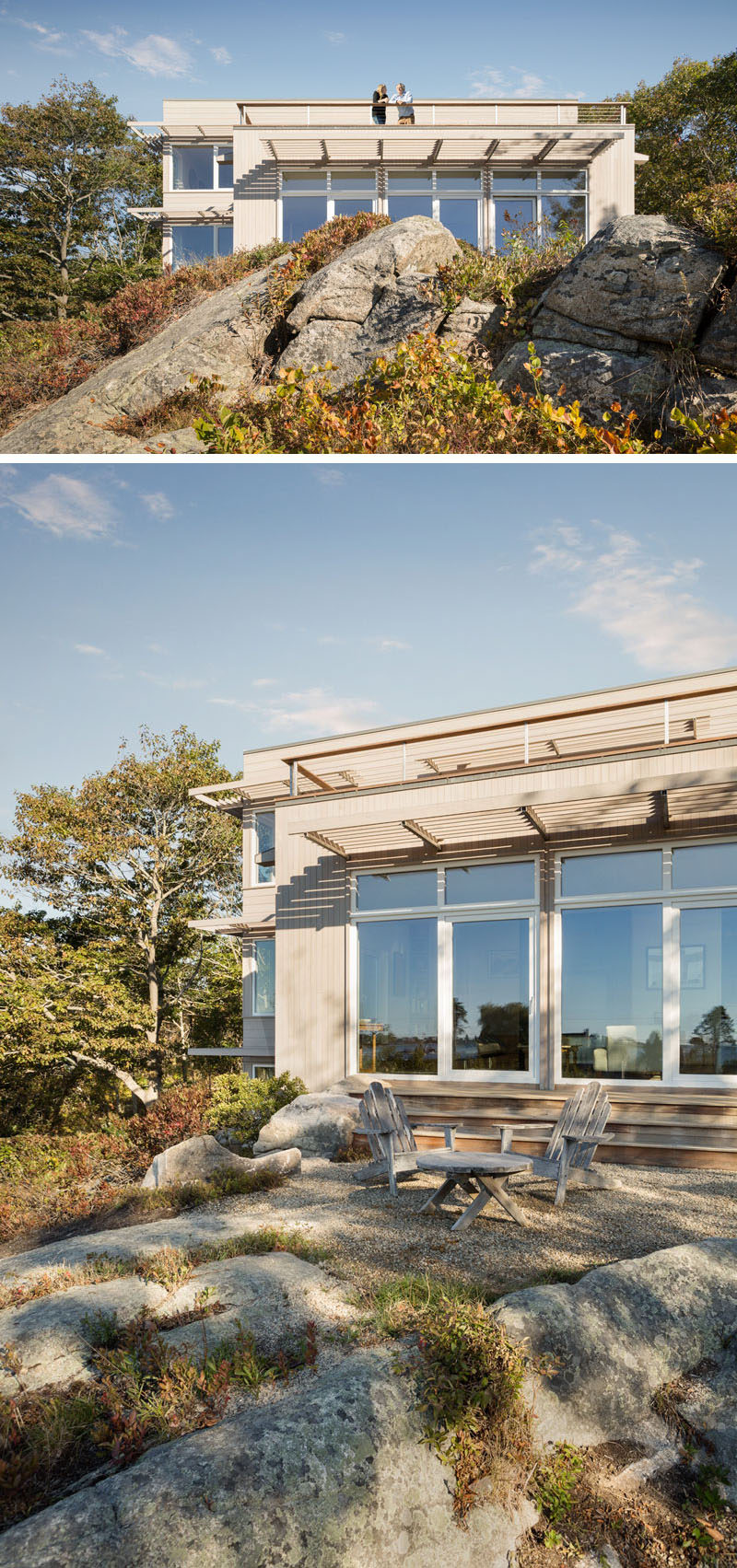 ---
The home is covered in white cedar boards and zinc panels, which will age to a silver gray, further allowing the home to blend in with its rocky surroundings.
---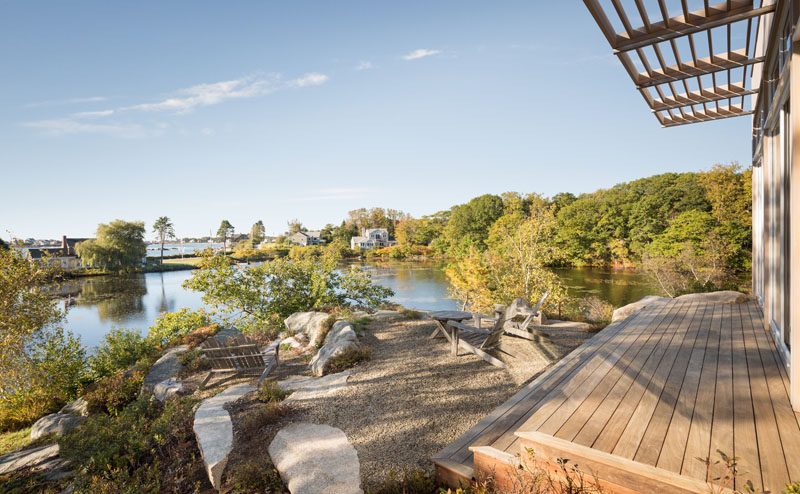 ---
Inside, the living room, dining area, and kitchen all share the same space, with views of the lily pond and ocean beyond.
---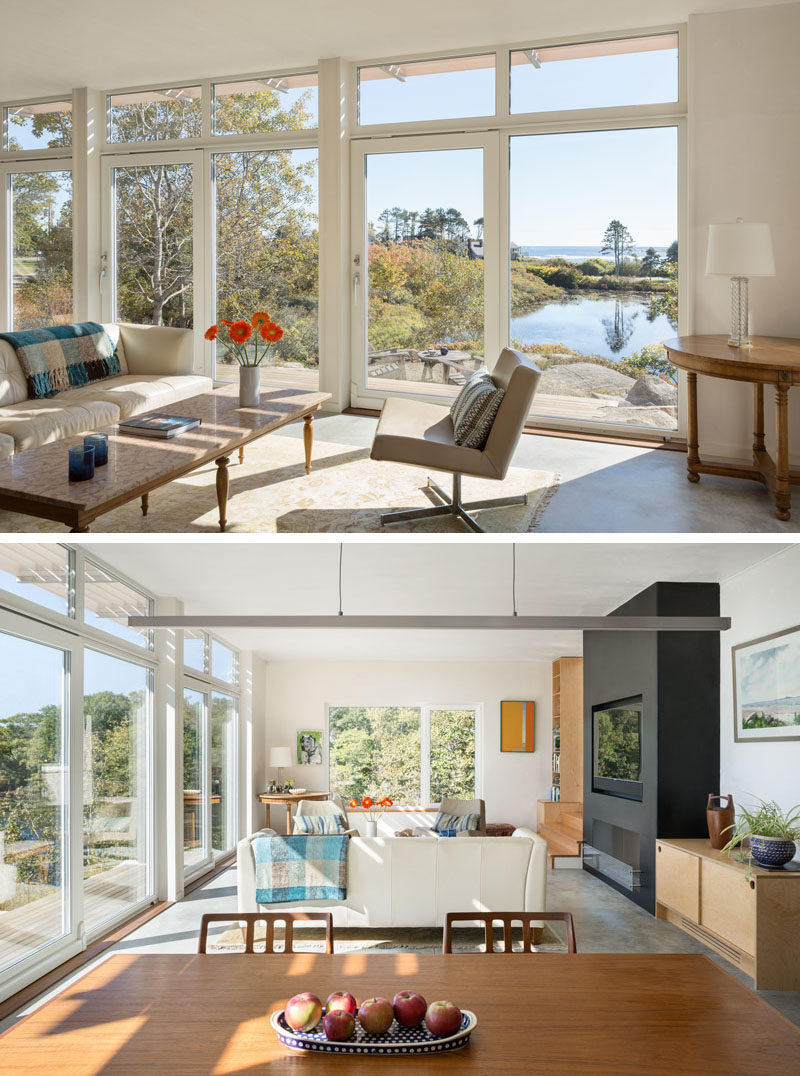 ---
In the kitchen, pops of blue and yellow add some color.
---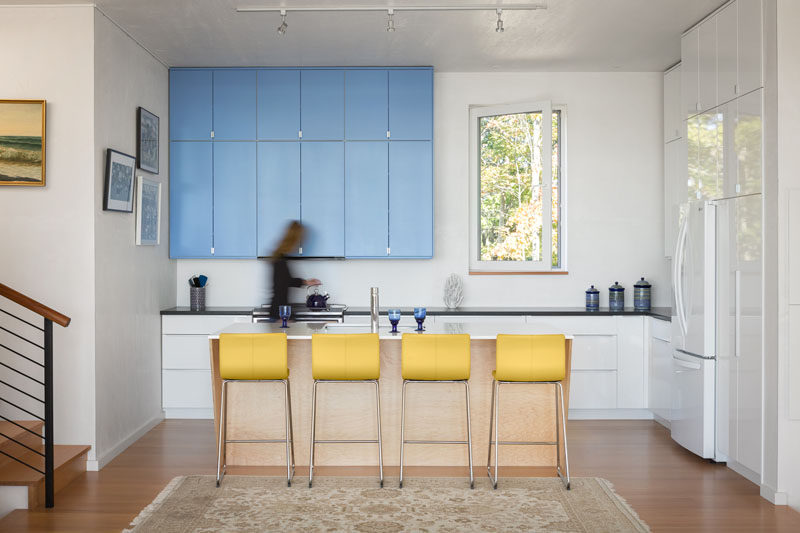 ---
Wood and steel stairs lead you to the various levels of the home.
---

Photography by Trent Bell
---
Here's a look at the bathroom, that has a window in the shower with a view of the trees.
---