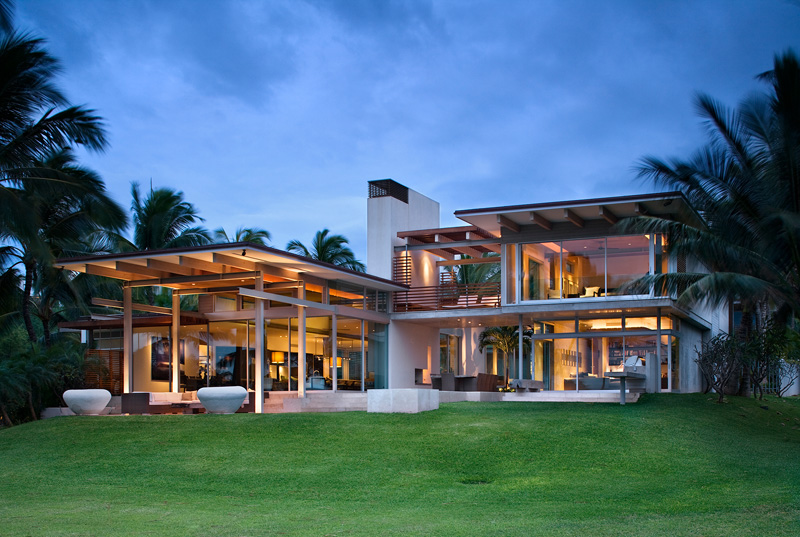 Bossley Architects have designed a home on the Hawaiian island of Maui, that is made up of five separate buildings.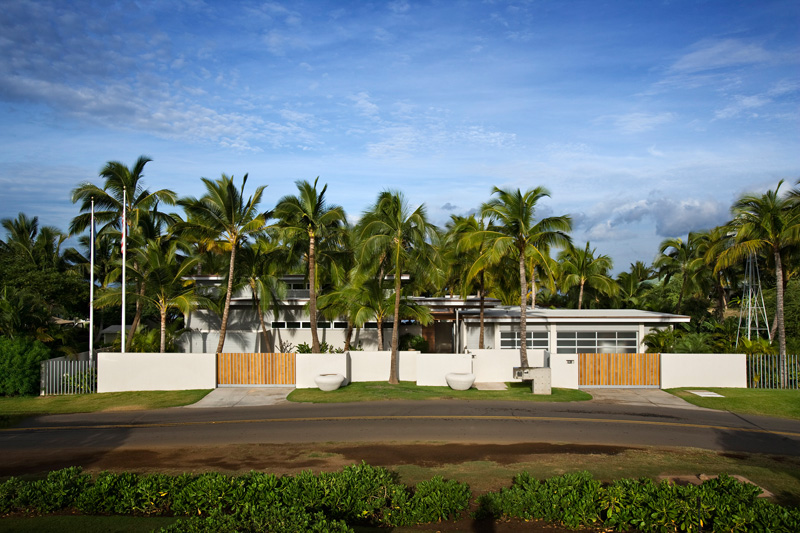 The architect's description
This private house proposes a new way of living in the tropical Hawaiian climate.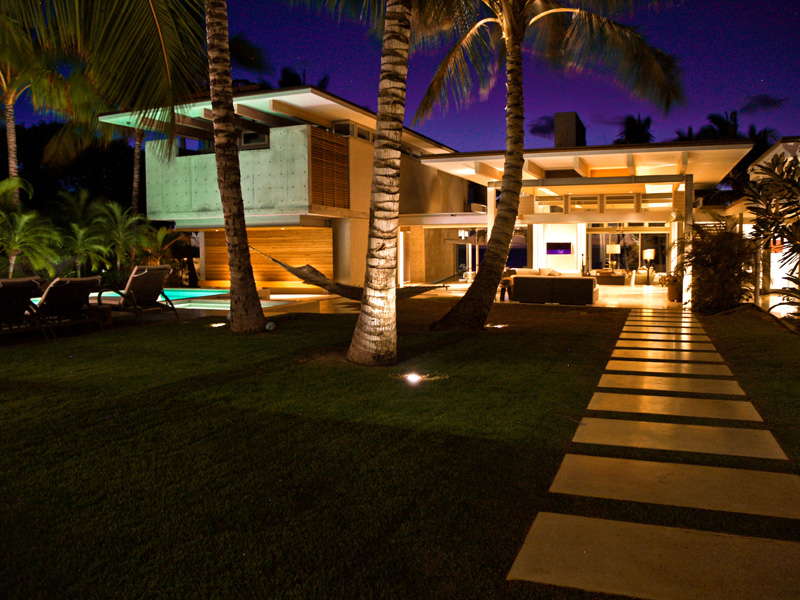 Whereas most houses on Maui are sealed air-conditioned boxes, this residence is predominantly naturally ventilated, designed to take advantage of the sea breezes to cool the interior and exterior spaces.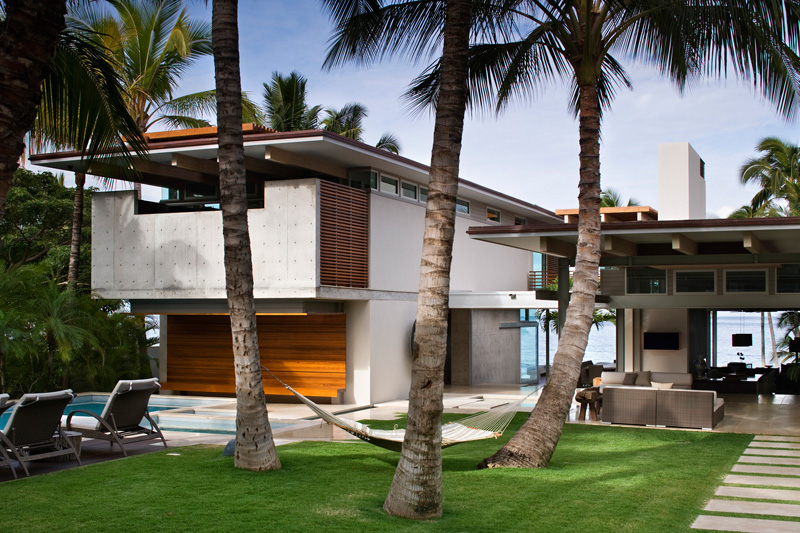 The roof overhangs are carefully designed to ensure direct sun is kept from all glazed surfaces and interior spaces, the flowing water completes the microclimate and offers beautifully dappled reflections onto the undersides of roofs.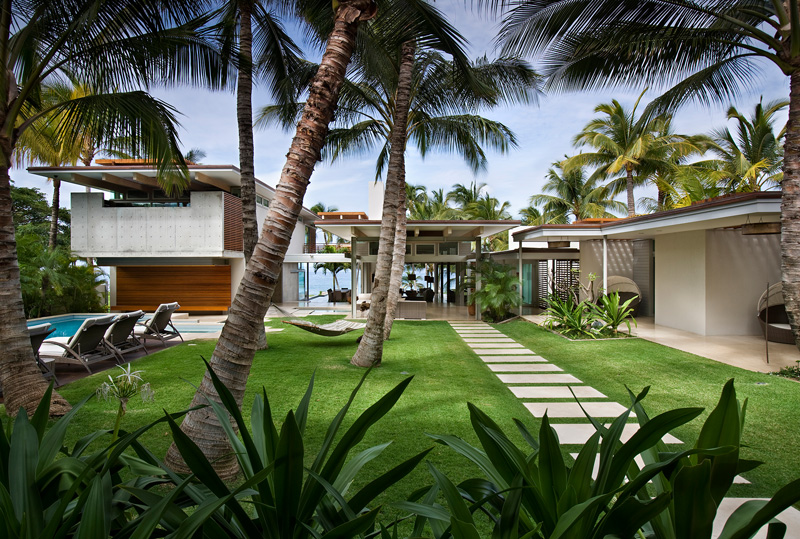 The house is composed of five separate buildings, linked by broad covered ways and wrapped around an open courtyard.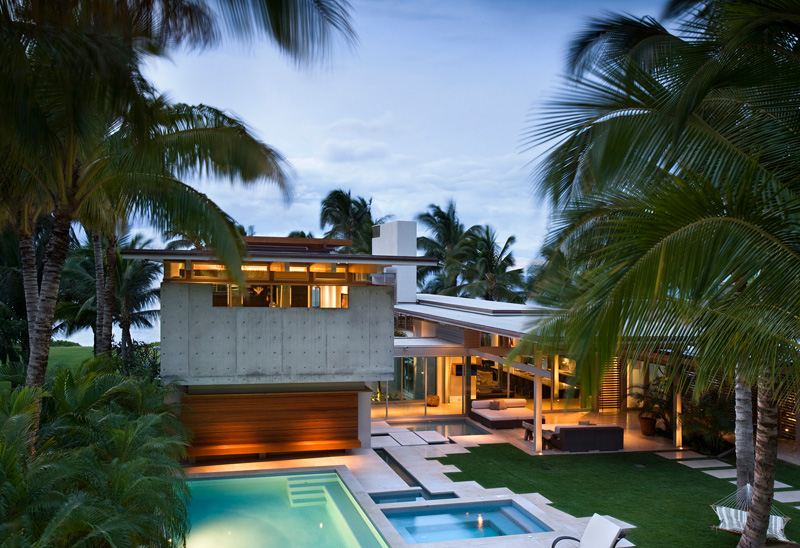 The living pavilions are able to be totally opened to encourage airflow, and to provide views from the courtyard through to the sea.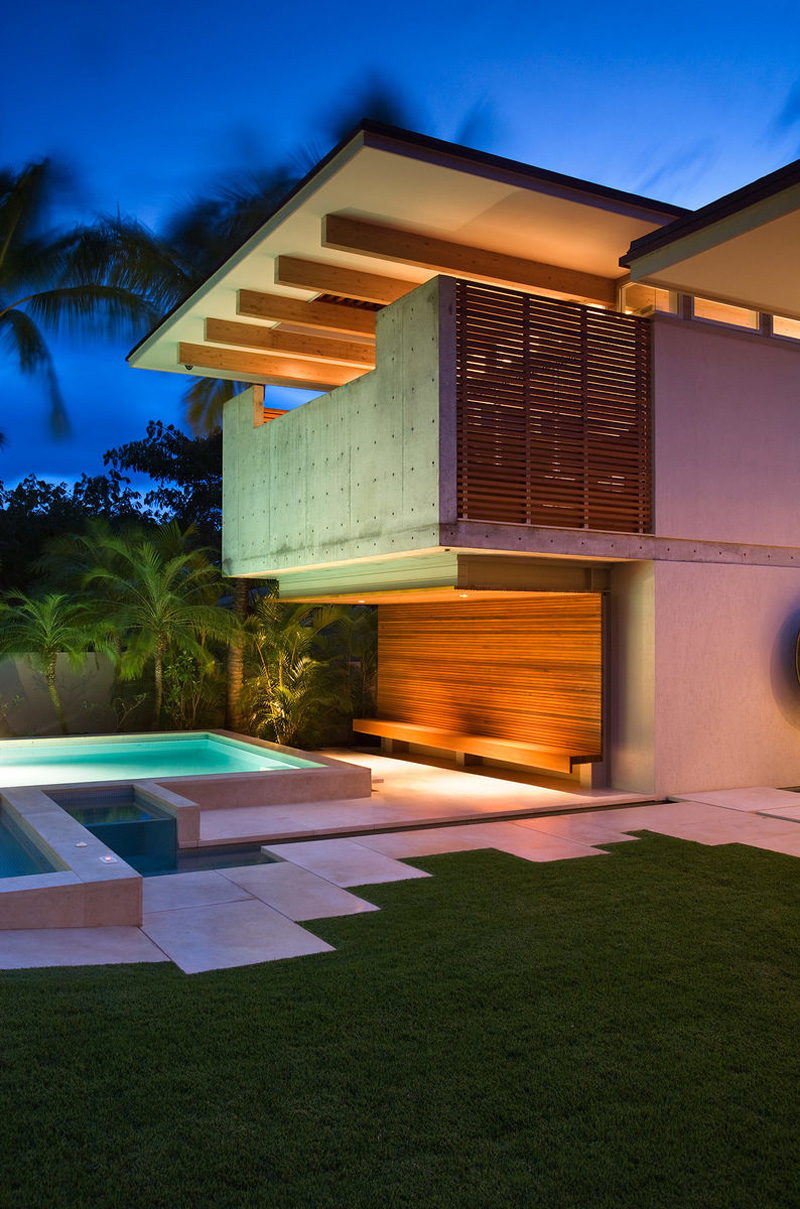 The house reinforces one of the basic design philosophies of Bossley Architects which emphasises the value of environmentally sustainable design by first principles rather than fashion.