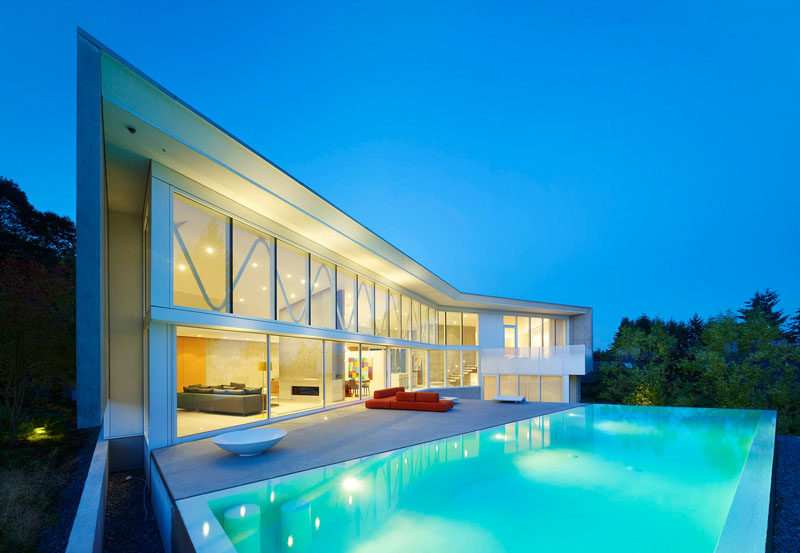 This new home, located on a steep slope in Vancouver, Canada, has expansive views of the surrounding area, and an outdoor space perfect for entertaining.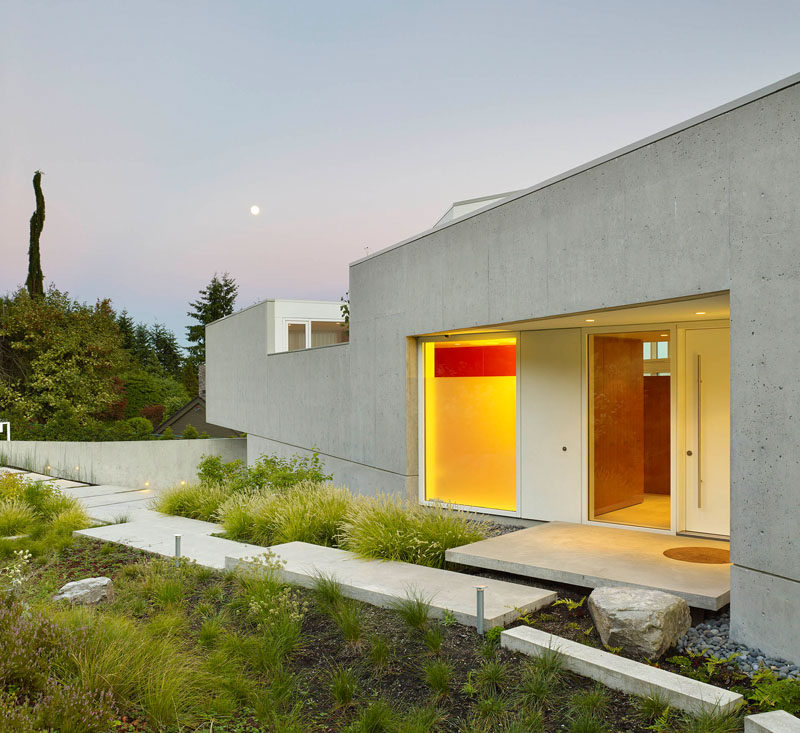 ---
Upon entering the home, designed by BattersbyHowat Architects, the main floor has been split up into different areas, the living room, dining room and kitchen.
---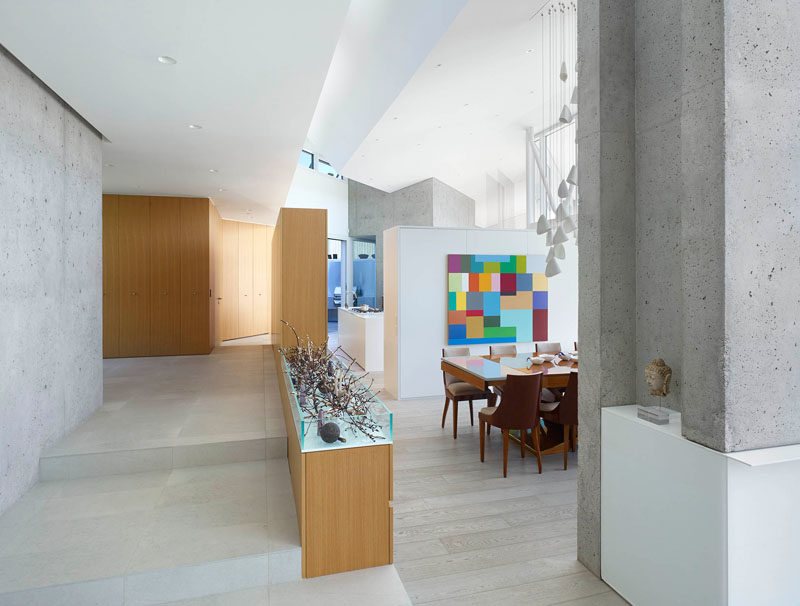 ---
The living room located at one end of the home, opens up to the deck and swimming pool.
---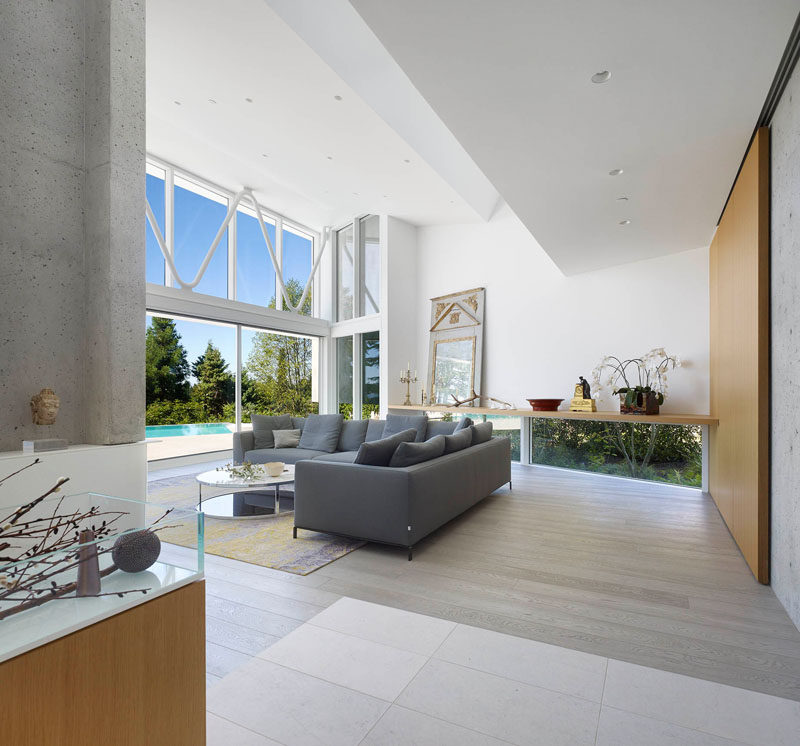 Photography by Tom Arban Photography
---
Divided by a concrete wall, the next section is the dining room that has a sculptural pendant light hanging above the table, with cabinetry that adds extra storage space to the area.
---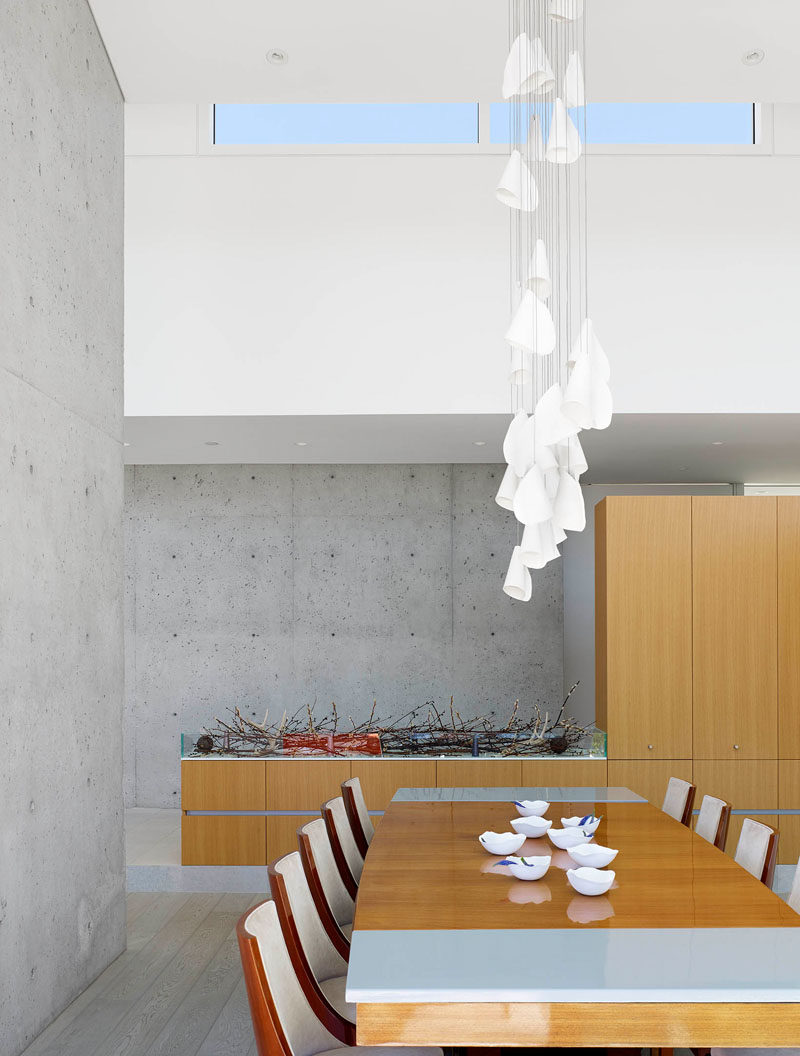 ---
Next up is the kitchen, it's separated from the dining room by a white partition wall full of cabinets.
---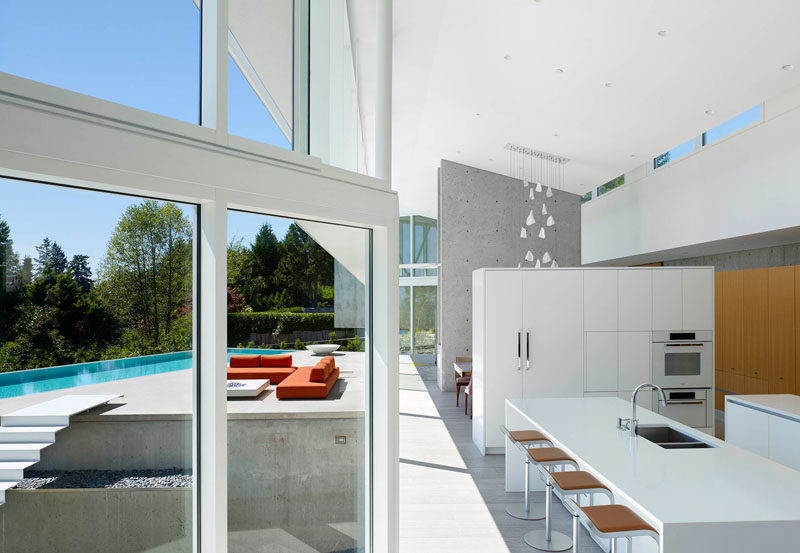 ---
The kitchen has two white islands, one with a stove top and prep sink, and the other with a larger sink, and space for seating.
---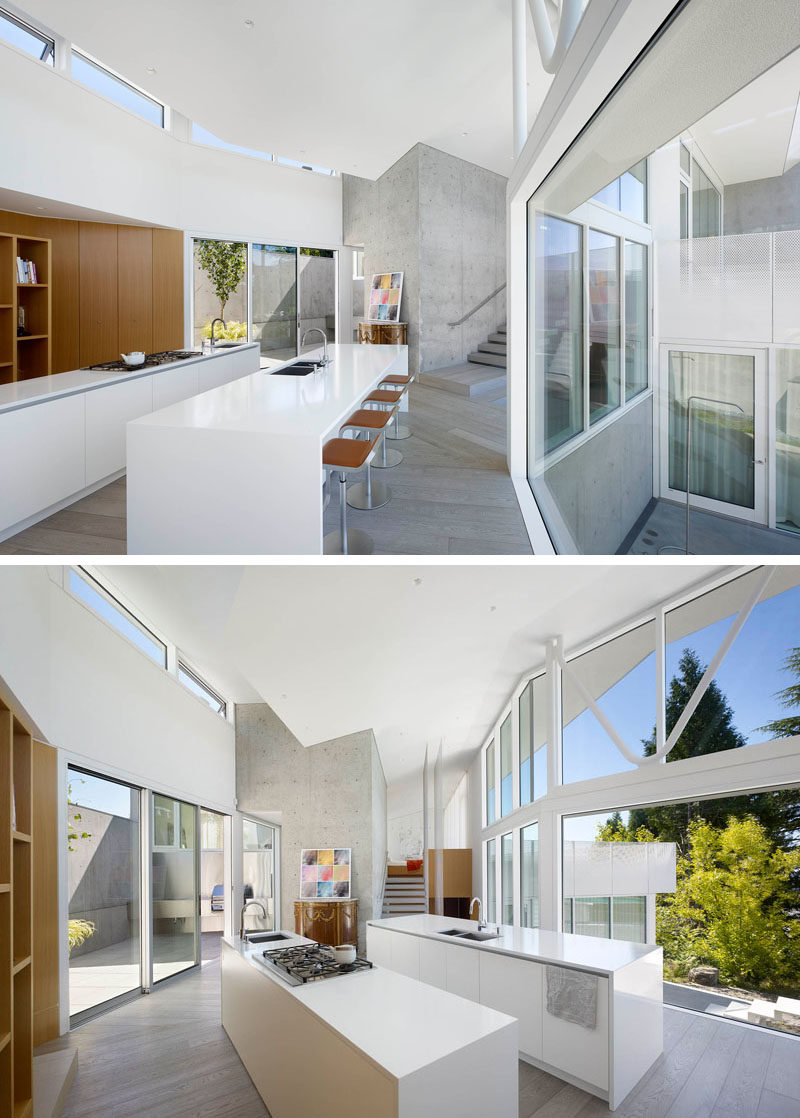 ---
There's also bright white bathroom that has hanging mirrors, touches of wood, and lots of natural light from the floor to ceiling window in the shower.
---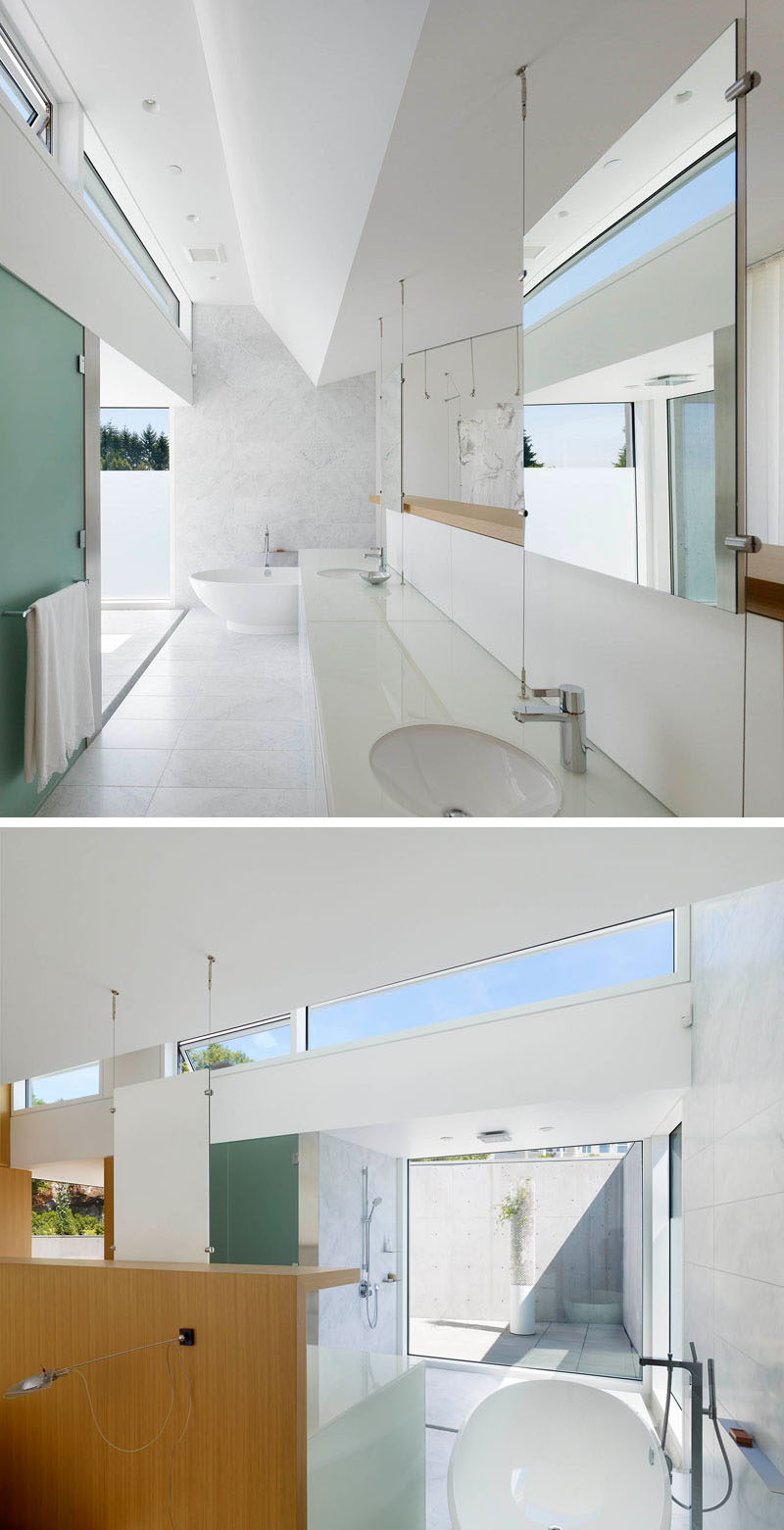 ---
Back outside, concrete stairs connect the different levels of the home, with a small garden and path located underneath.
---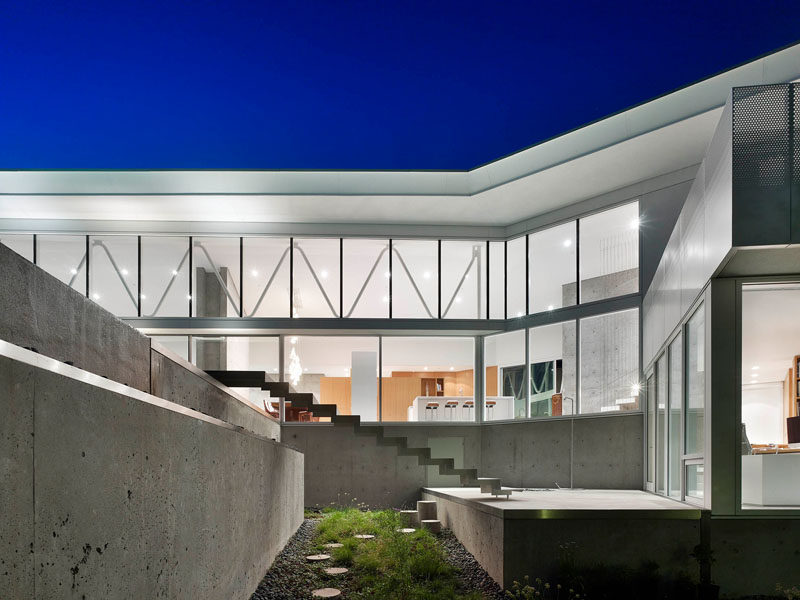 ---