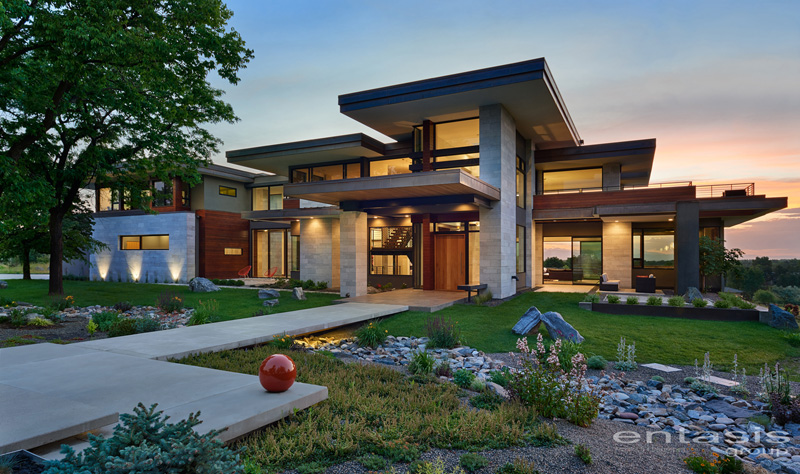 The Entasis Group have designed the Holly House, a new home in Cherry Hills Village, Colorado, that features views of the Rocky Mountains.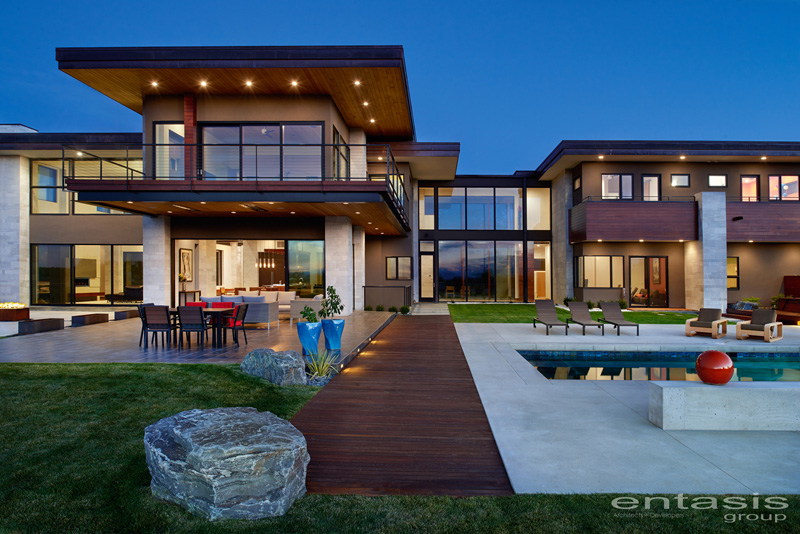 The description from the designer:
The clients wanted a home where they could see the mountains, trees, the landscape, downtown, and the lake from every room in the home. They wanted a timeless piece of architecture that had a rich blend of materials, art, furniture, and landscape design.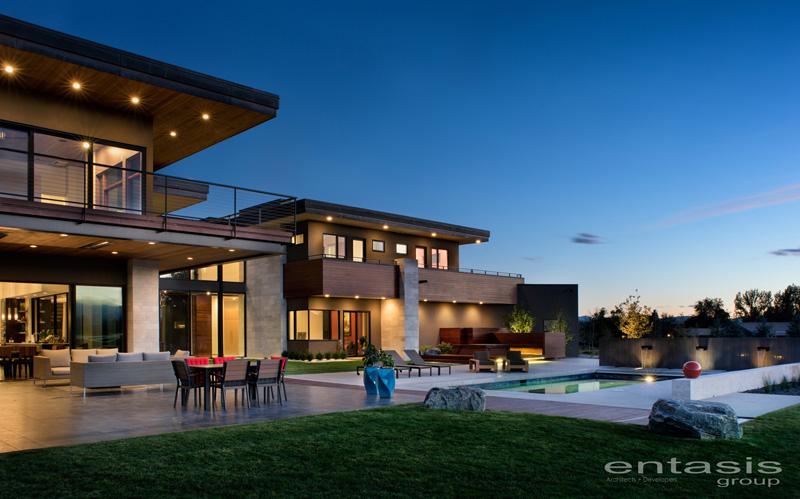 This was a unique design process: There was a multitude of meetings with the client (over a year) to exchange information. Sharing ideas, music, books, other architecture philosophies, art, sculpture , and tried to create their love for these elements into an architectural design.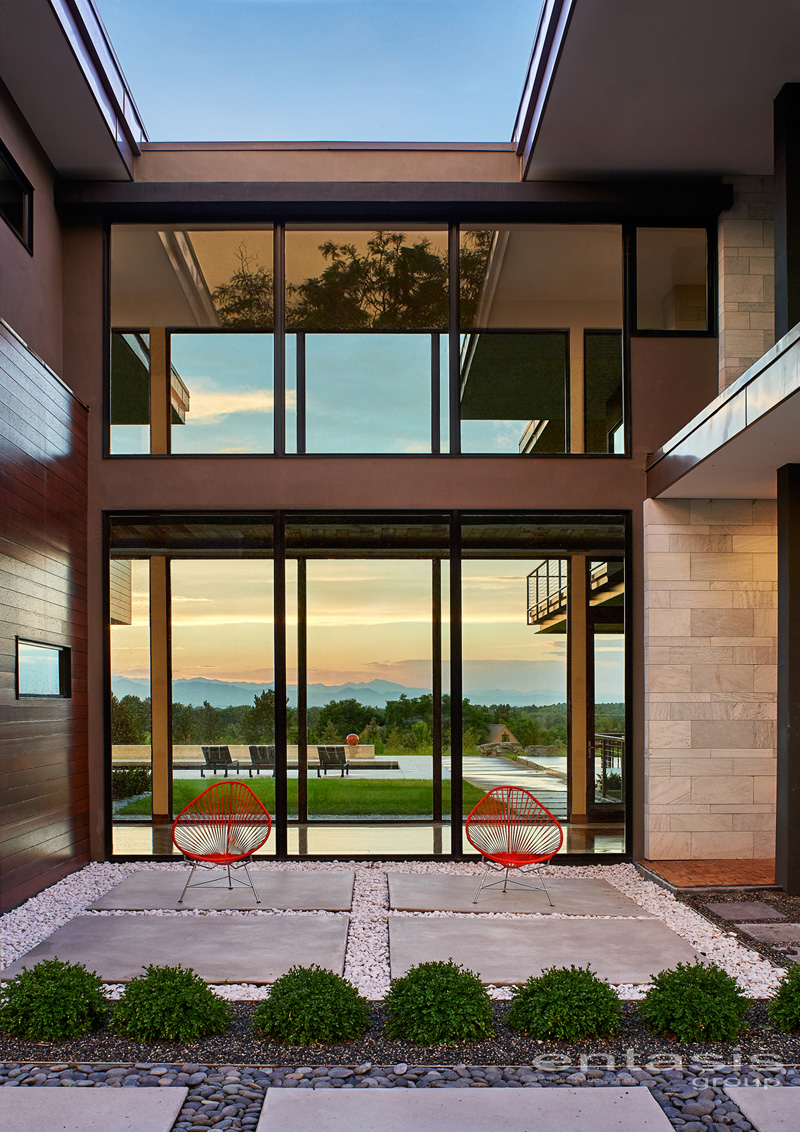 The breezeway is of course a key architectural aspect of the home. It is a long thin home that is built to provide see through views and the breezeway is the essence of this. It is an unadulterated space with no artifacts or furniture.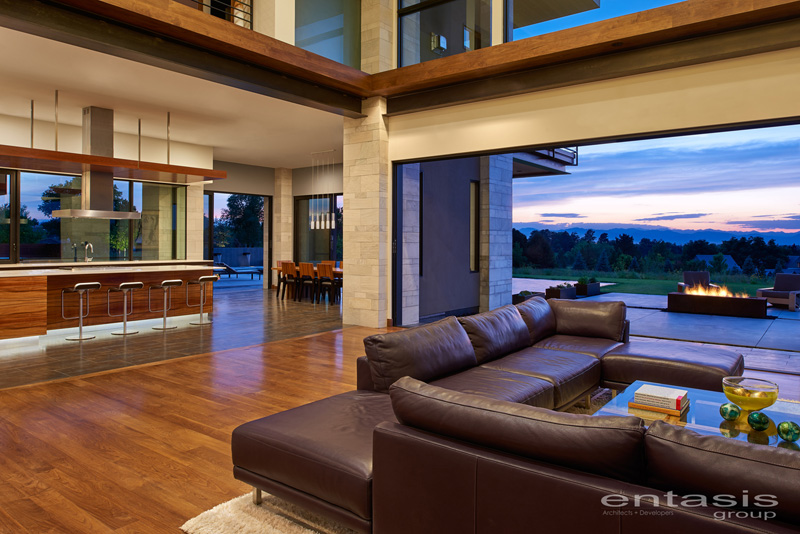 The house was sited with the idea of minimizing solar intake from the late afternoon western sun and affording maximum privacy. It is 60% glazed and has no shades or curtains. The large overhangs are designed to allow the sun in and keep the sun out during the autumn and vernal equinox.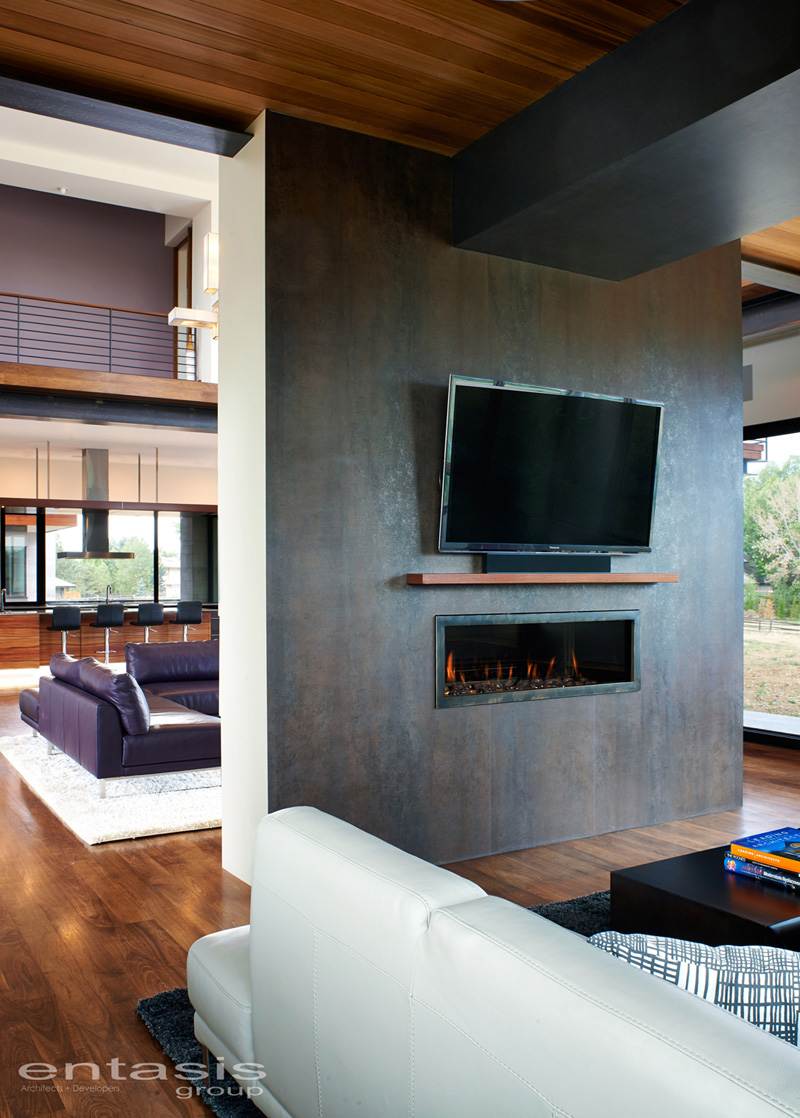 We designed the home, the landscaping, the hard-scapes, and the built-in furniture and trim. There were many hand sketches made to communicate with 30+ local Colorado craftsman on the project.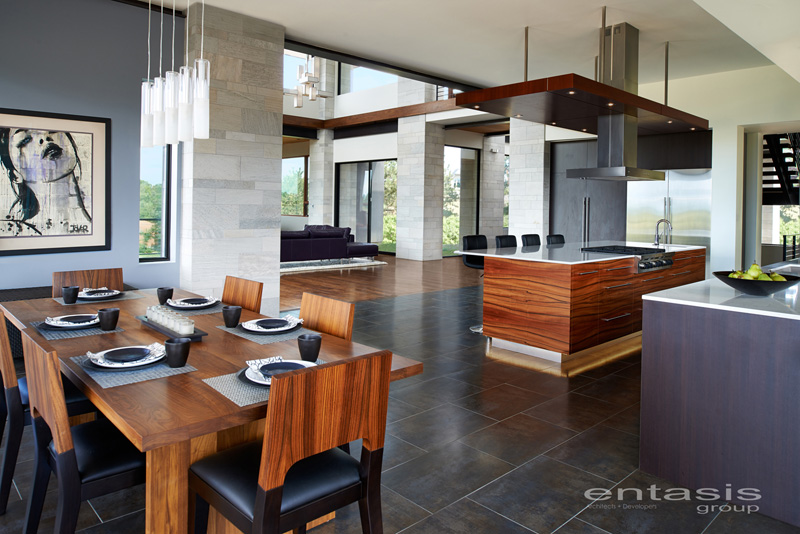 We stayed away from "trendy" products and wanted the home to be timeless and relevant in 30 years. We used Cedar siding with a custom blend of stain, Copper Fascias (to naturally weather), Quartz tile for the walls (custom cut to a desired pattern on site), Steel, and Glass.