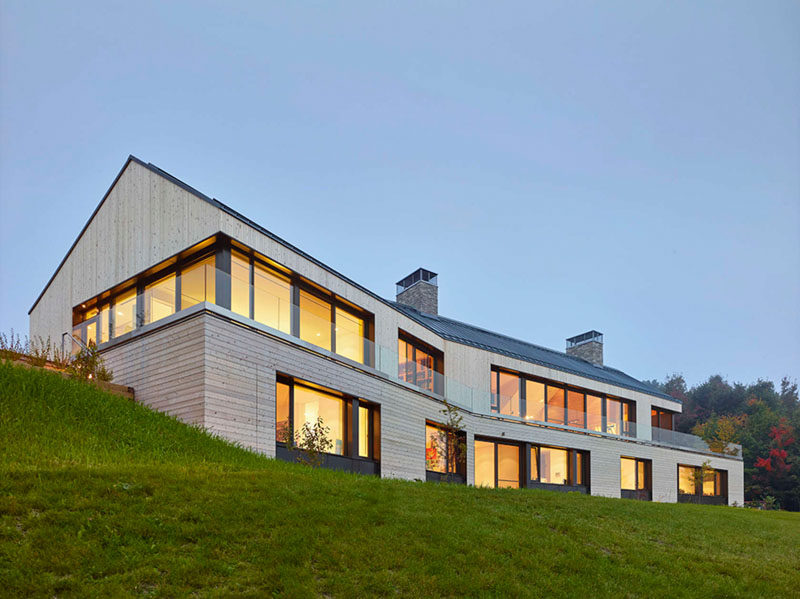 Atelier Kastelic Buffey have recently completed the Hilltop House, that sits on top of a slope within the Niagara escarpment in Ontario.
The house is positioned in a clearing between a boreal forest, that opens up to allow the house to enjoy panoramic views of Georgian Bay in the distance.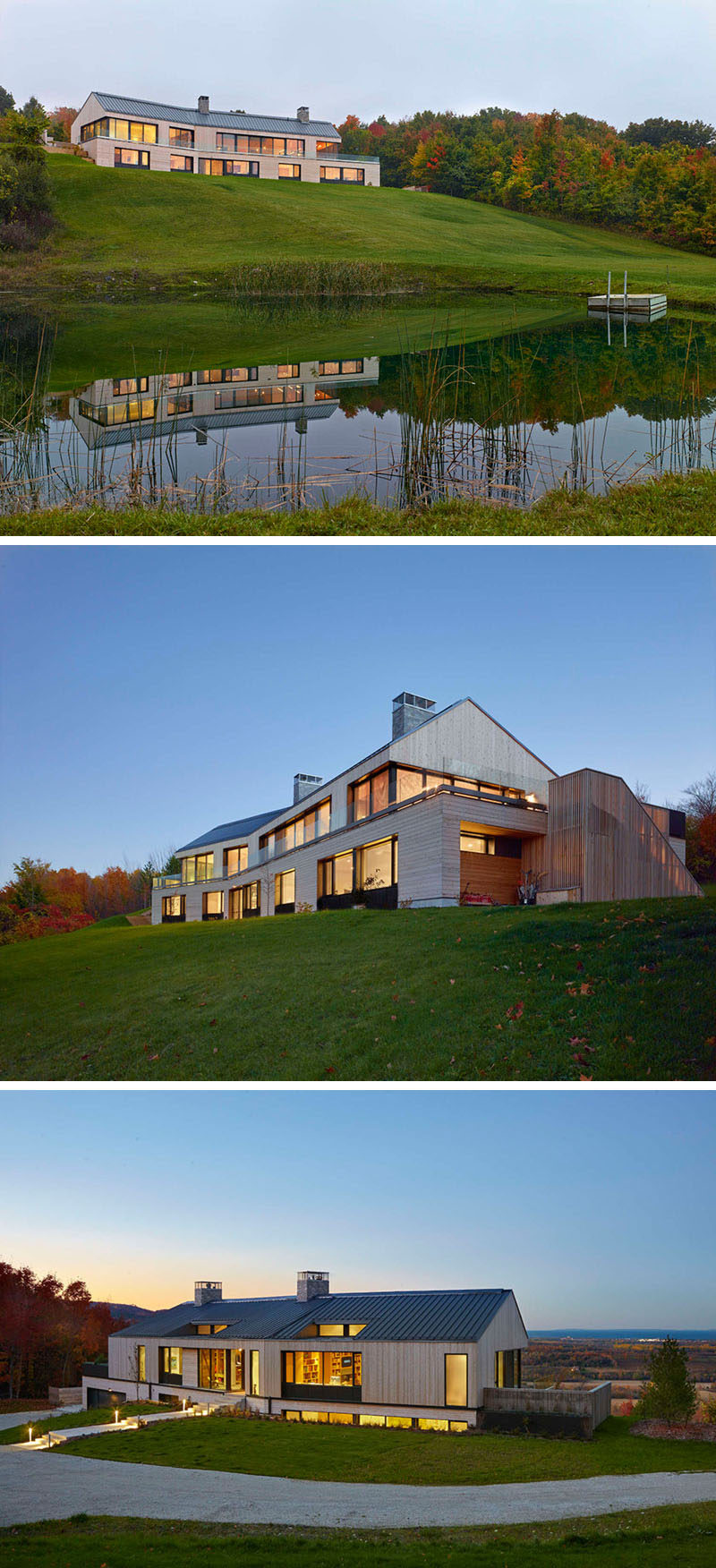 ---
Inside the home, a wall of floor-to-ceiling windows match a door that opens to the balcony. The main floor with a peaked roof is open plan with the kitchen, dining, and living area all in the same room.
---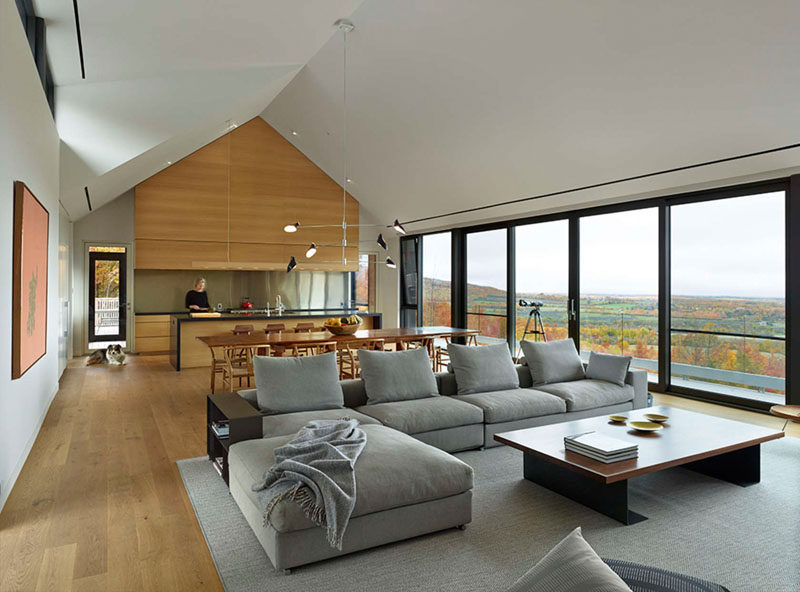 ---
The main living area has a large stone feature wall that surrounds a fireplace and wood mantle.
---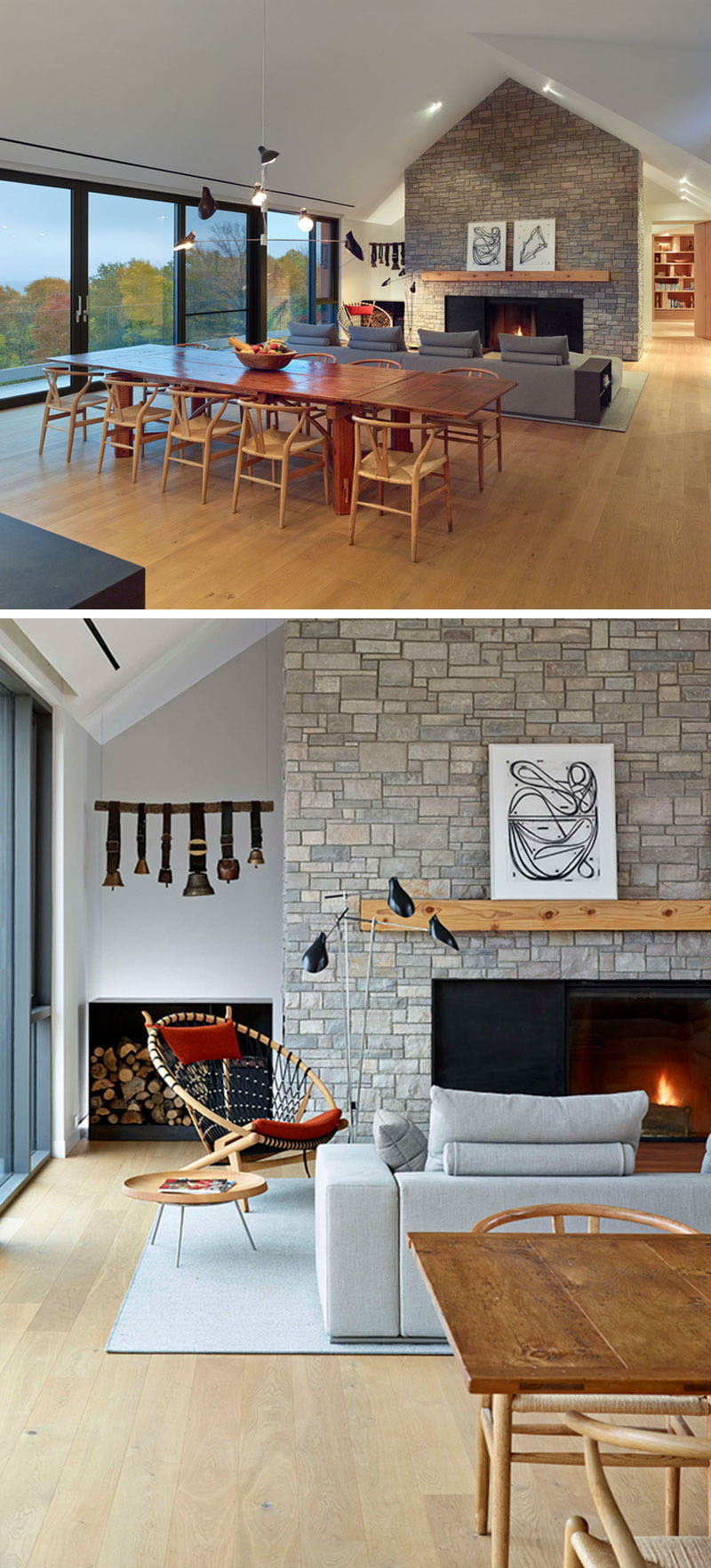 ---
There's also a second living area with a wall of shelves filled with books that surround a TV and another fireplace.
---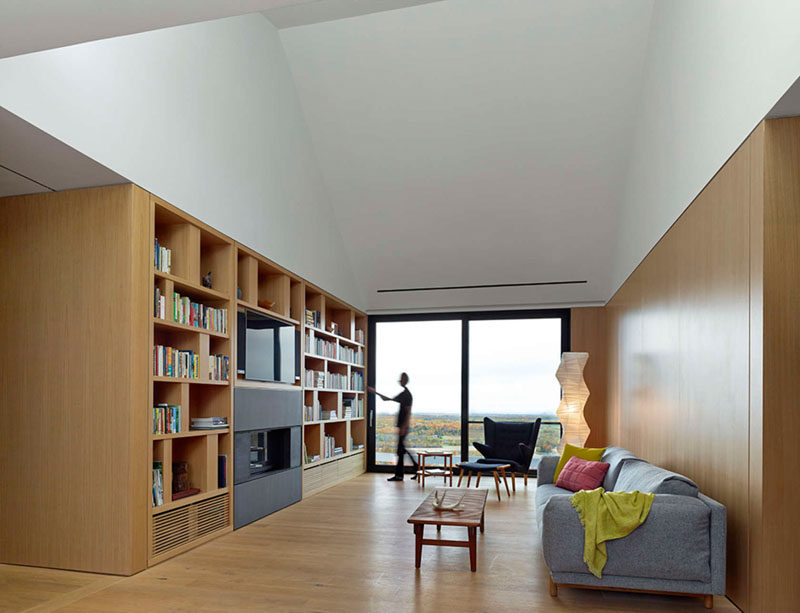 ---
Another fireplace is positioned in a more casual sitting room surrounded by windows and a wood floor and ceiling.
---