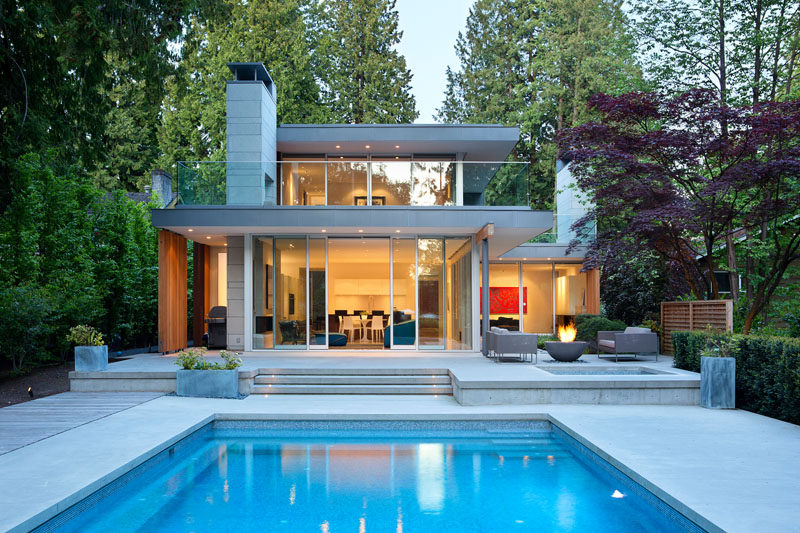 James K.M. Cheng Architects have designed this house in Vancouver, Canada, that is positioned on a lot 350 feet in length and is surrounded by mature evergreen trees and high garden hedges.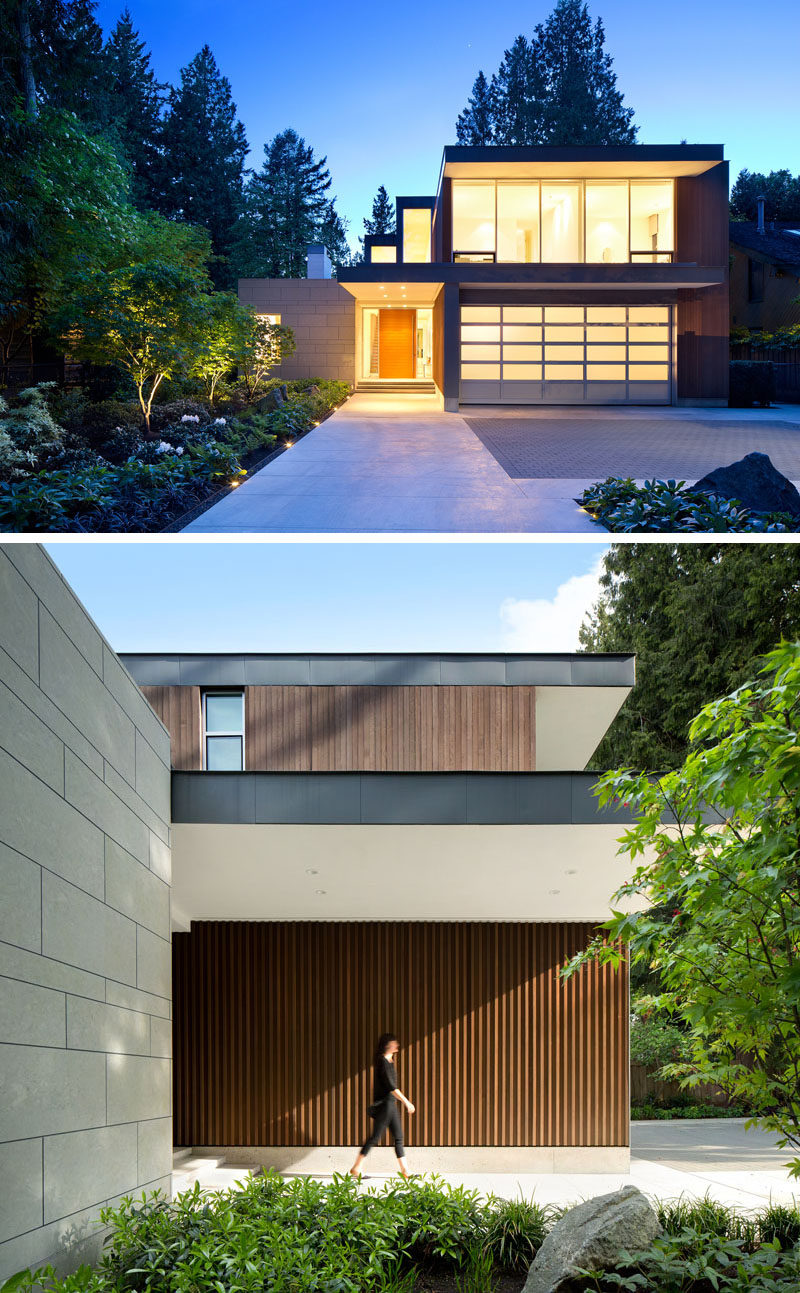 ---
Garden paths and floor-to-ceiling windows and doors, makes sure that the home owners can take advantage of being surrounded by greenery.
---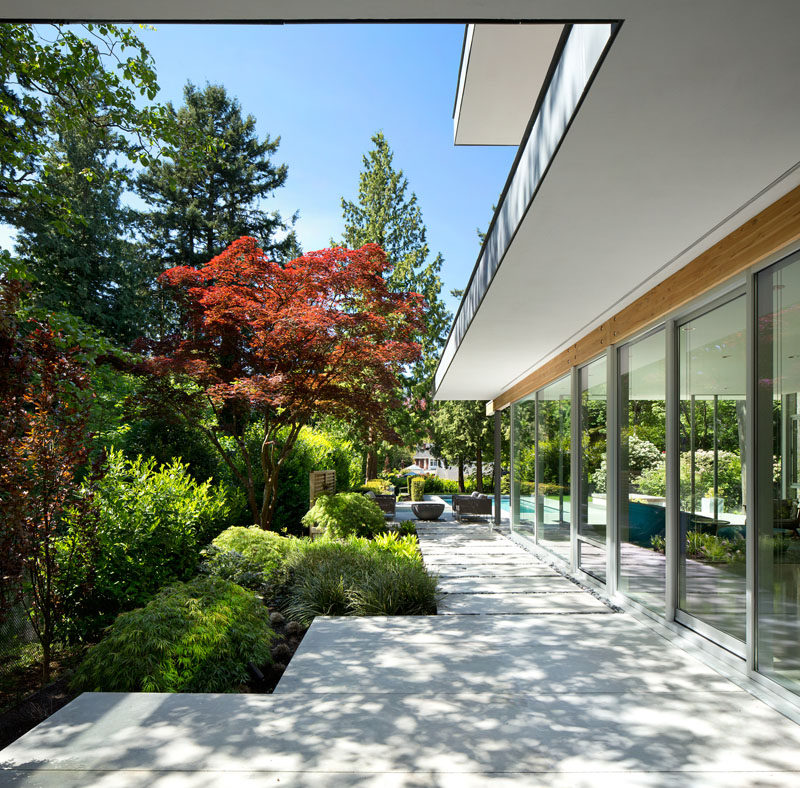 ---
As the house is built on a long, deep lot, there's plenty of room for a swimming pool, spa and outdoor patio with a fire bowl and lounge seating.
---

---
Inside, neutral colors make the space feel bright and large sliding glass doors open up the interior to the garden outside.
---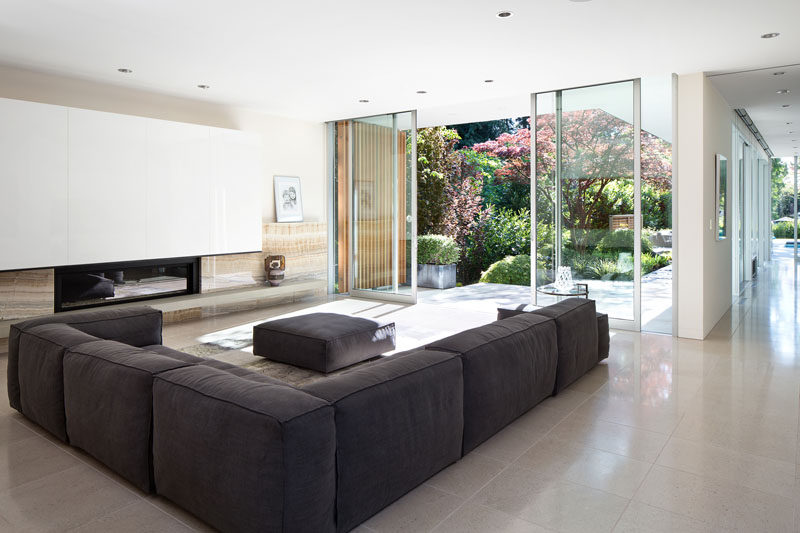 ---
In the kitchen there's a built-in desk that matches the cabinetry.
---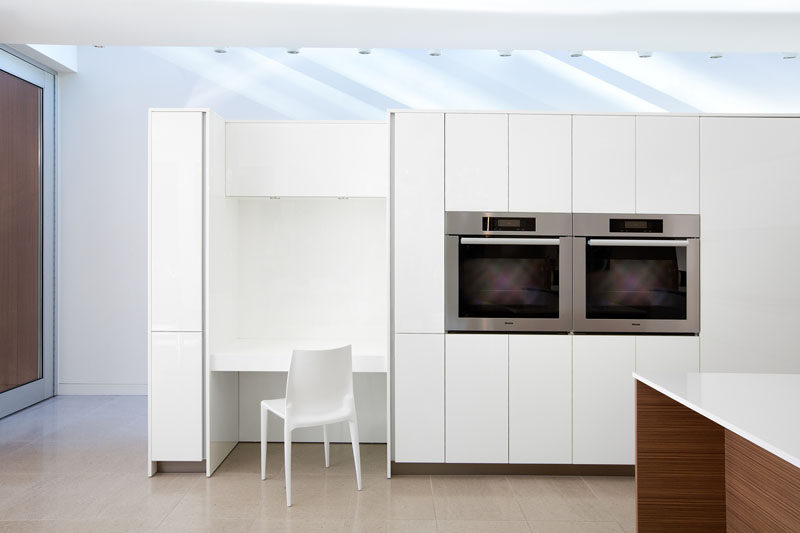 ---
Wood and steel stairs pass by the windows and lead you to the various floors of the home.
---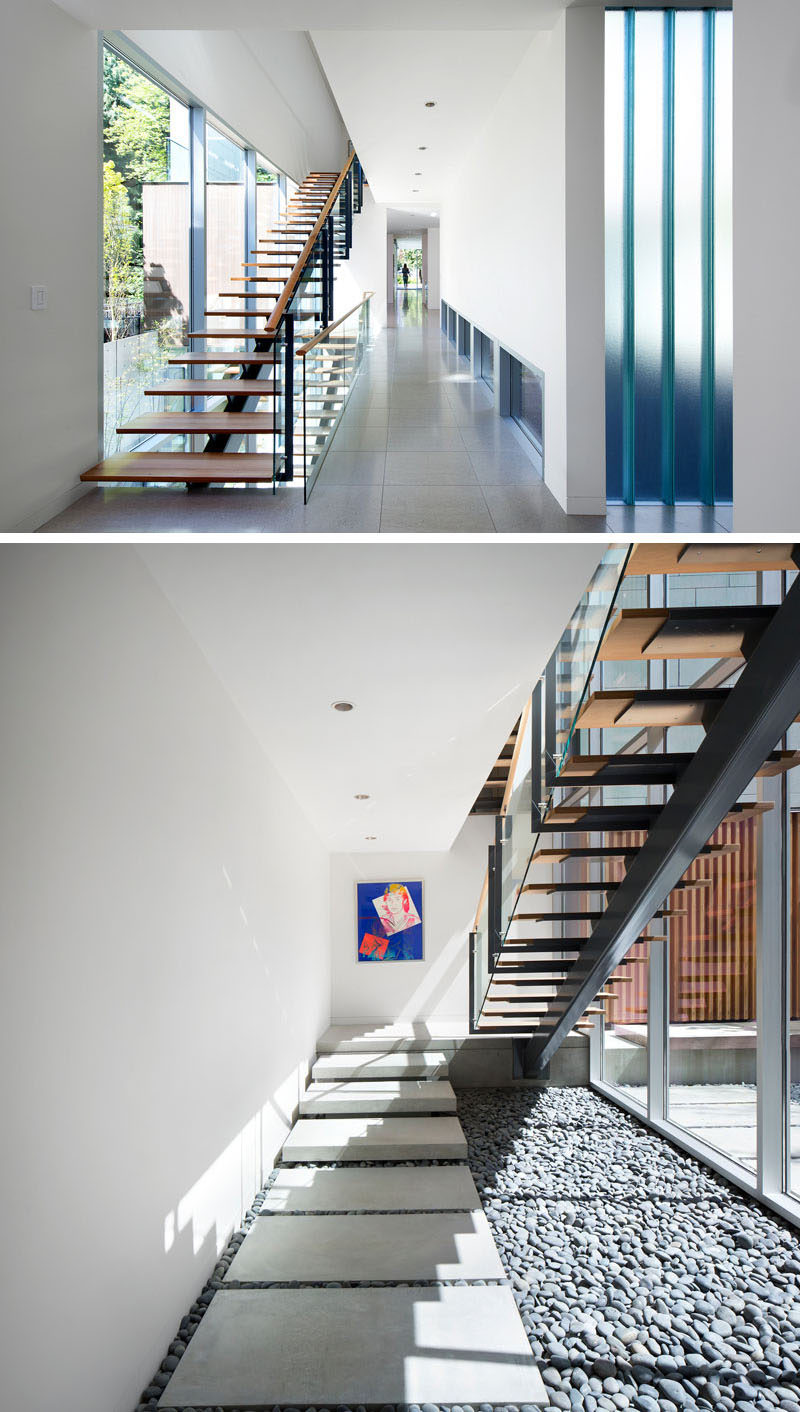 ---
Here's the view of the house from the outside looking at the stairs inside.
---
---
In the home's bathroom, light colored stone has been used for the walls, flooring and bath/shower surrounds.
---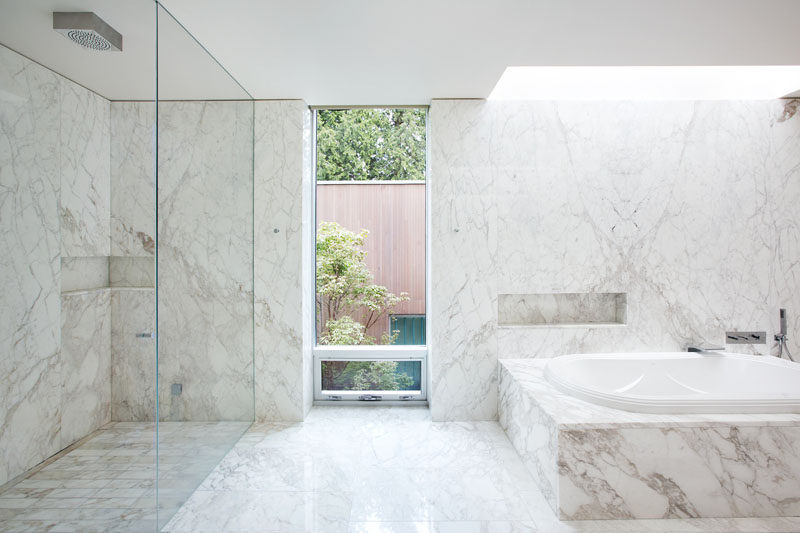 ---
Located on the upper level of the home is a balcony that overlooks the back garden and swimming pool.
---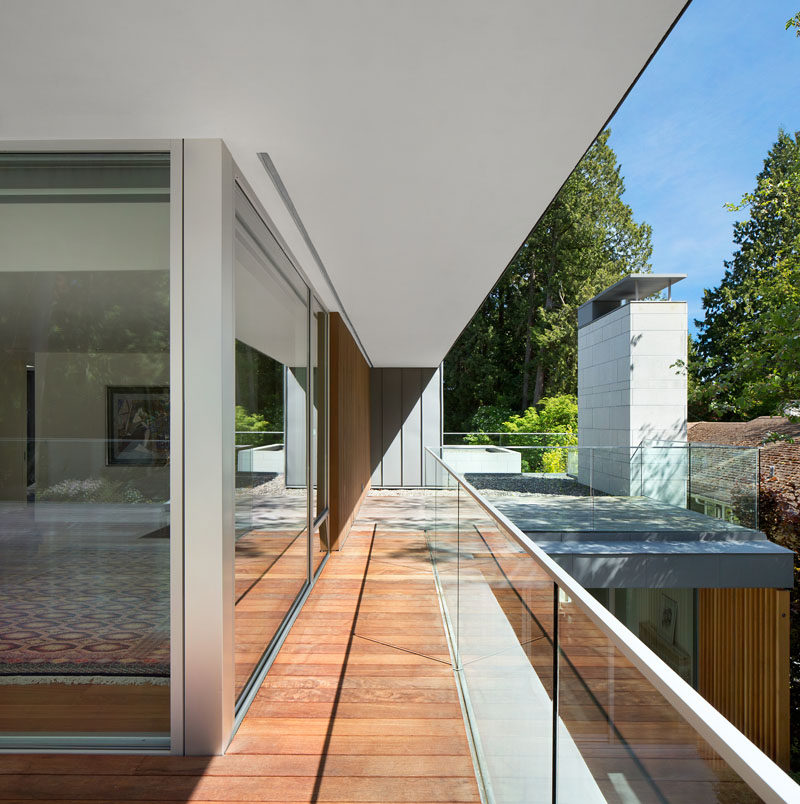 ---
Outside, subtle landscaping allows the existing tall trees to remain dominant and frame the outdoor spaces.
---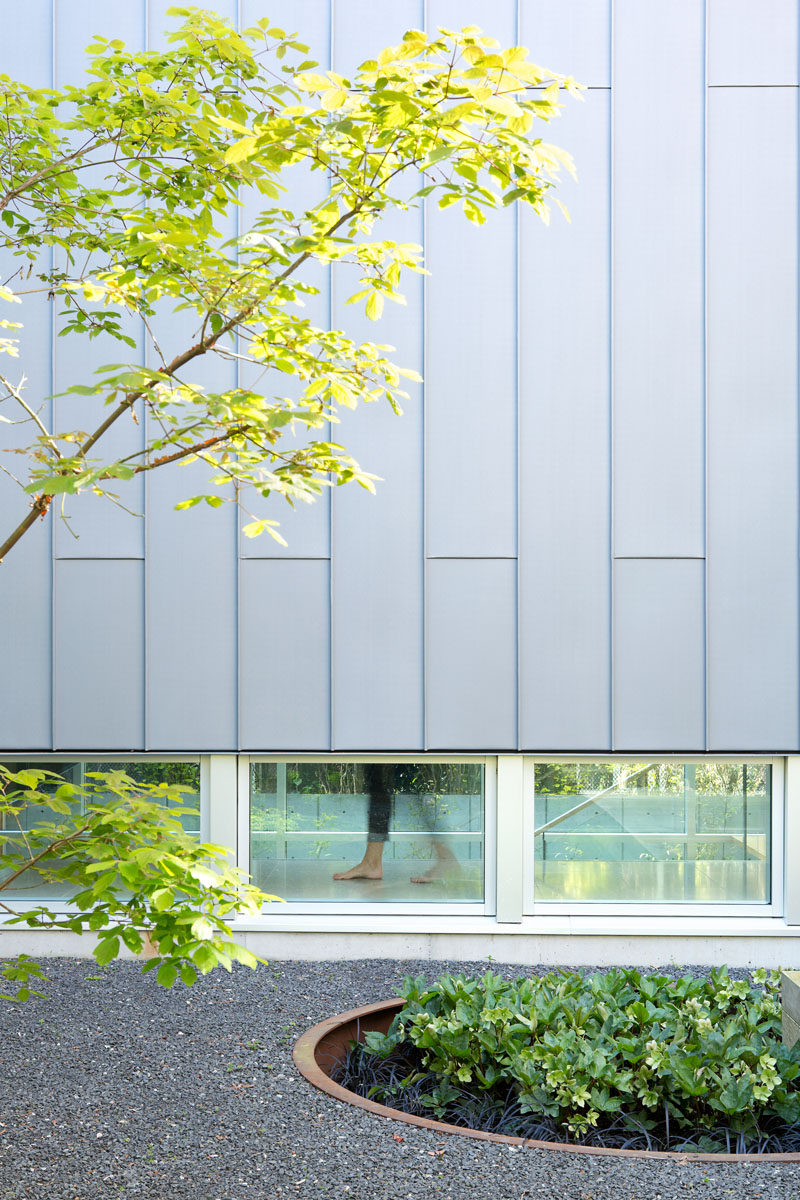 ---