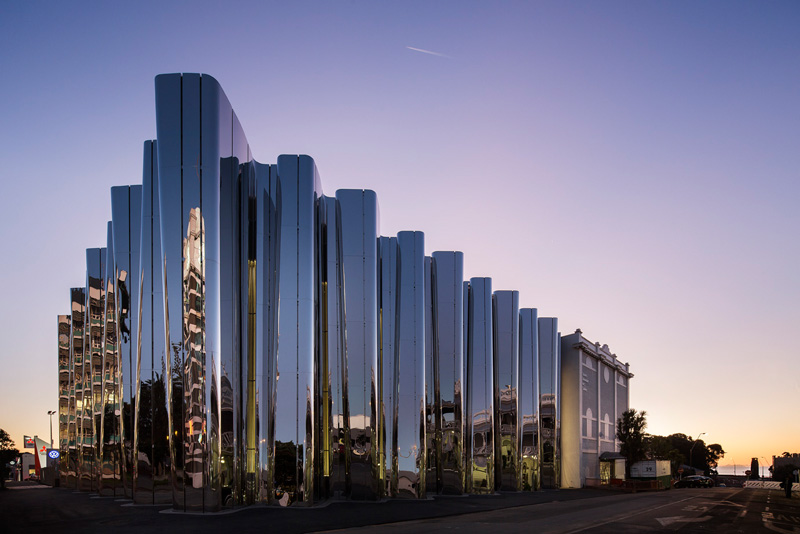 Pattersons Architects have recently completed the Len Lye Centre, a combined art museum with the Govett-Brewster Art Gallery in Taranaki, New Zealand, that features a curved facade of reflective stainless steel.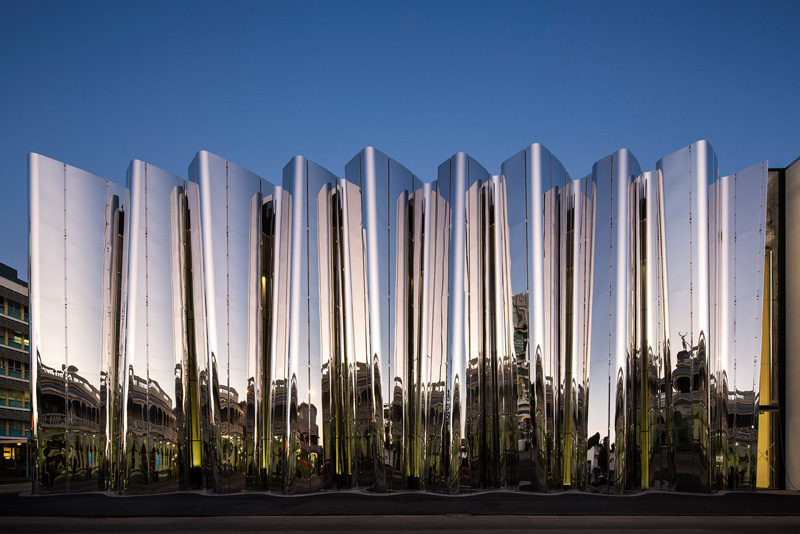 About the project
The building was commissioned by the New Plymouth District Council and financed via an extensive government-led fundraising program. It is New Zealand's only museum dedicated to a single artist, the pioneering filmmaker and kinetic sculptor Len Lye (1901-1980). The building's design articulates Len Lye's philosophy on the relationship between art and architecture. The space is reverential, creating a sensory experience from light as a 'temple' for art.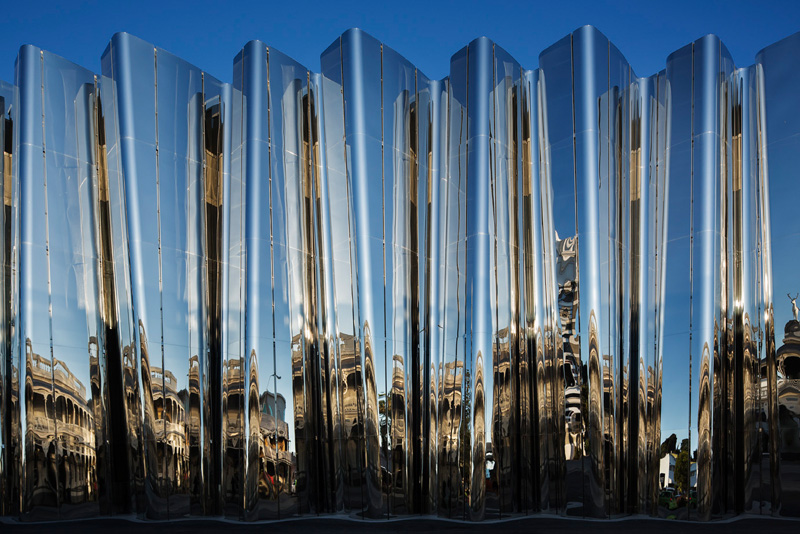 To celebrate the Taranaki region's innovative steel industry, the 'temple' is wrapped in a curved facade of highly reflective stainless steel – its architects refer to this as "Taranaki's 'local stone'". The exterior creates different reflections during each day and season, and a plaza around the building to showcase these light reflections is due to be installed early next year.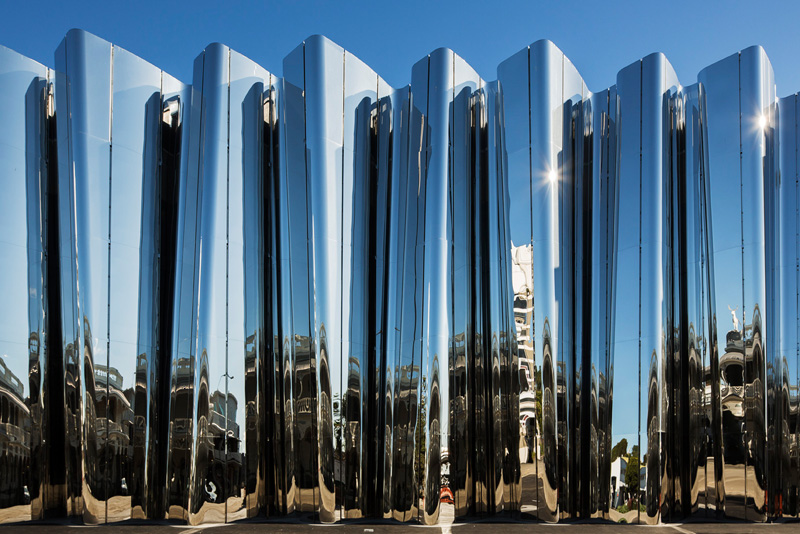 "Lye was fascinated with temples and our design uses principles from the classical world, as well as Polynesian forms and ideas," says the Design Director of Patterson Associates, Andrew Patterson. "These influenced Lye and he was after all, the client."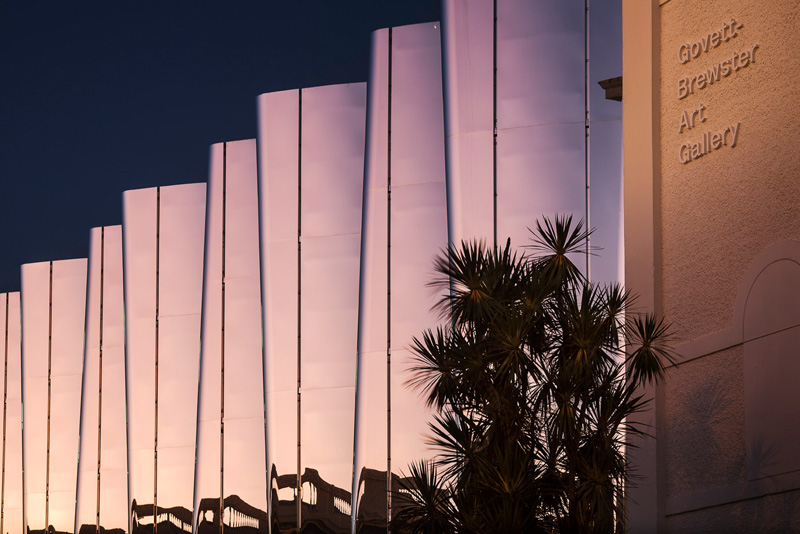 Patterson Associates developed the design in a holistic or adaptive way, using what Patterson calls a 'systems methodology'. Rather than following classical proportion and aesthetics, they used patterns in the ecology of the project's environments to drive design elements.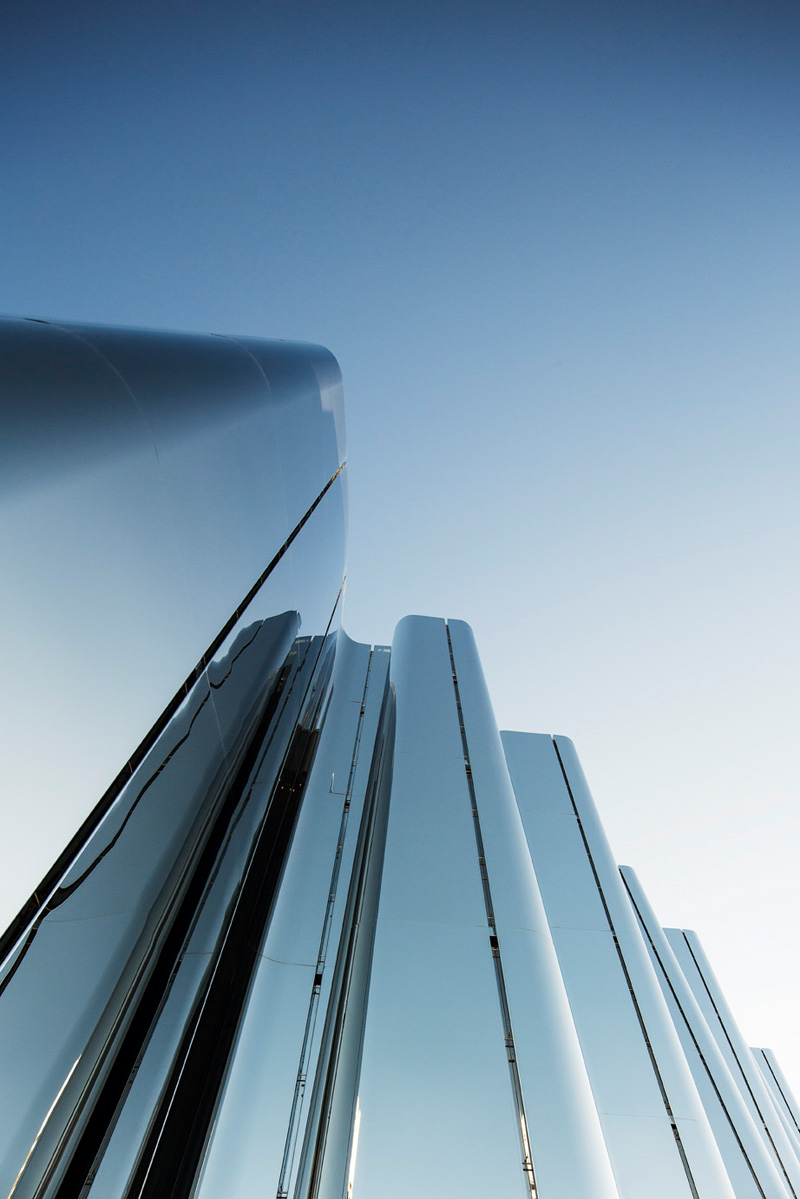 Patterson says creating a new home for the Len Lye Collection was an honour. "We were thrilled to be offered this commission, Len Lye is an inspirational figure who bridged a multitude of creative disciplines. This building is about amplifying his work by physically representing the partnership that he identified between art and architecture."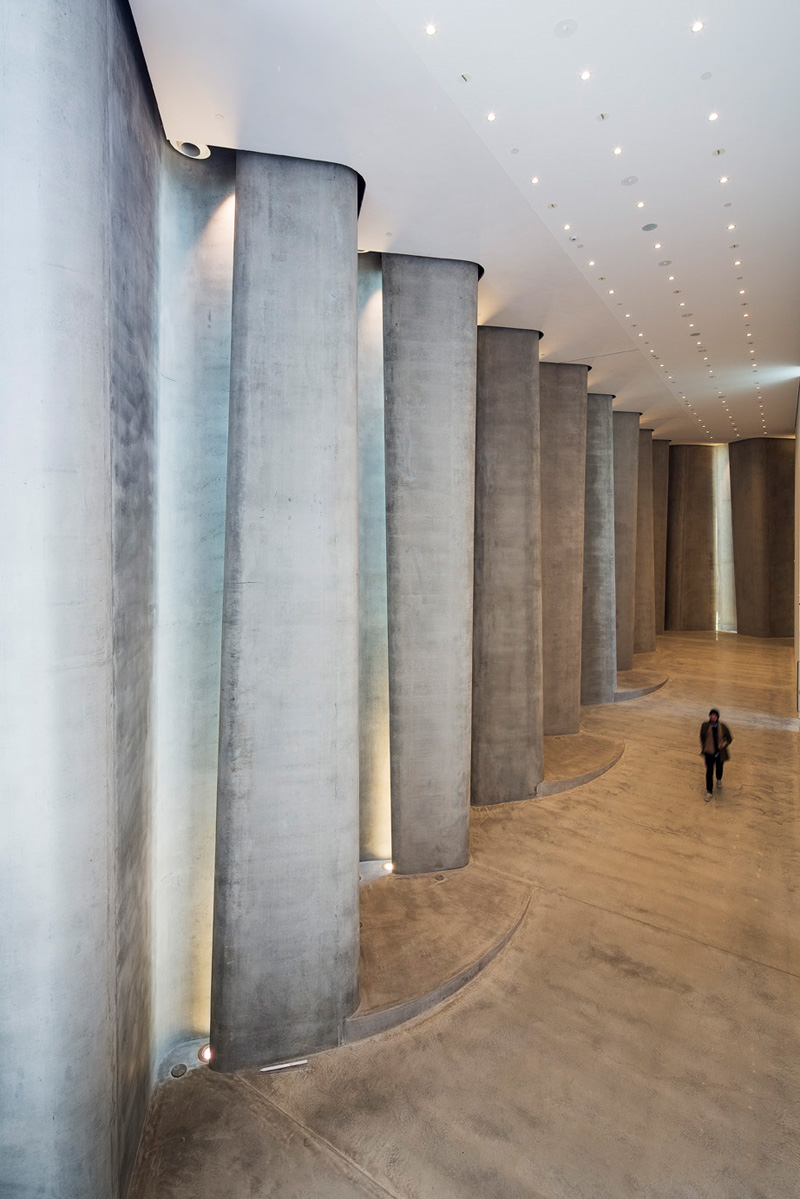 Pattersons was passionate about creating a Maori 'wharenui,' or meeting house to articulate the museum's programme.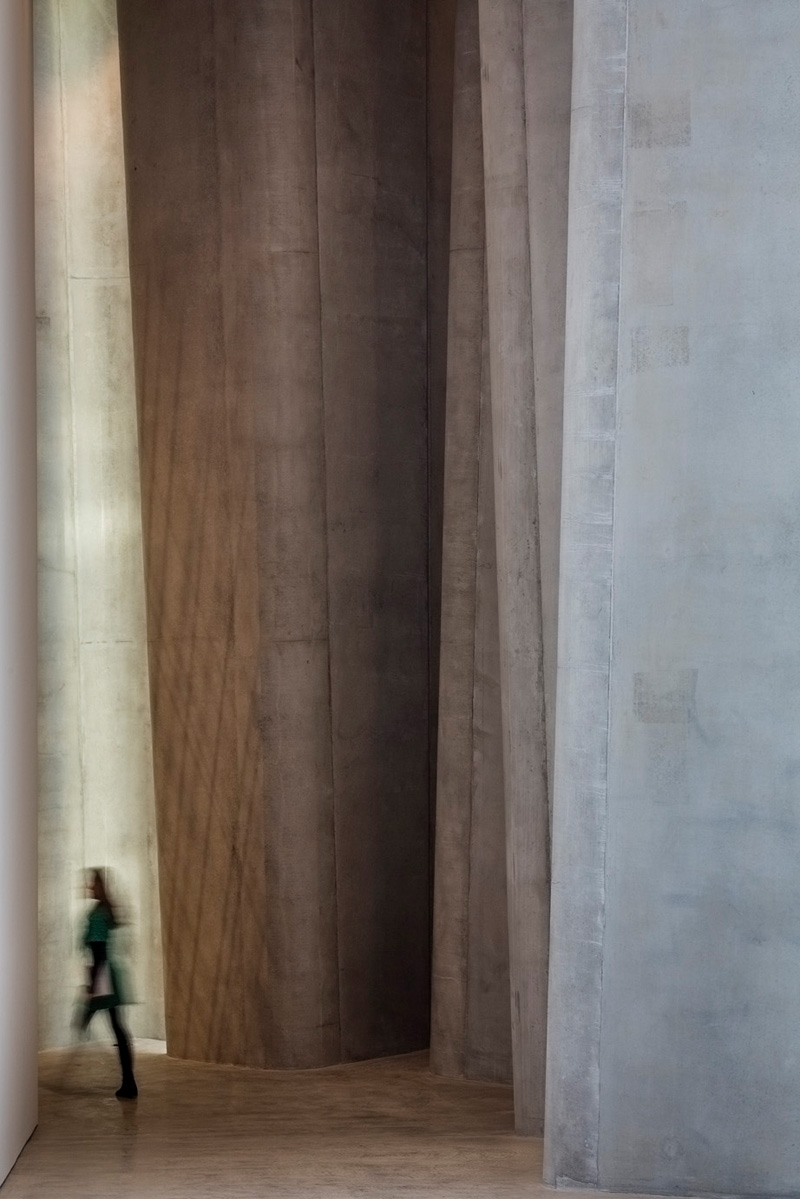 "Historically the carved nature of the wharenui presents a platform in which oral narratives can be presented," says Patterson. The new Len Lye Centre, with its sculptural steel exterior and subtle kinetic interior light shifts, embodies and personifies Len Lye and his body of work. The building's form, and the work it houses, narrates to the visitor his philosophies, his 'mana' and his expression.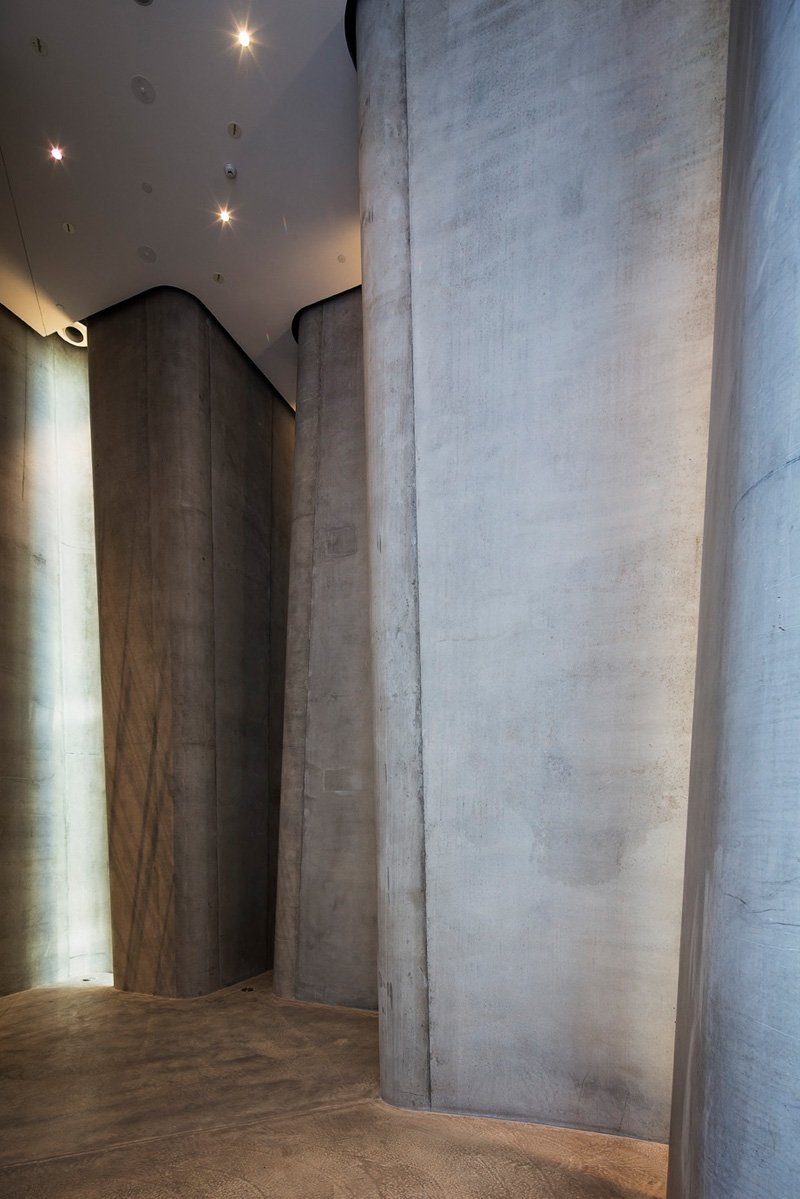 Patterson Associates approaches people, architecture and the environment as interlinking identities underpinned by the assumption that if a building logically belongs in its ecology, environmental, cultural, and social, then people will also feel a sense of belonging.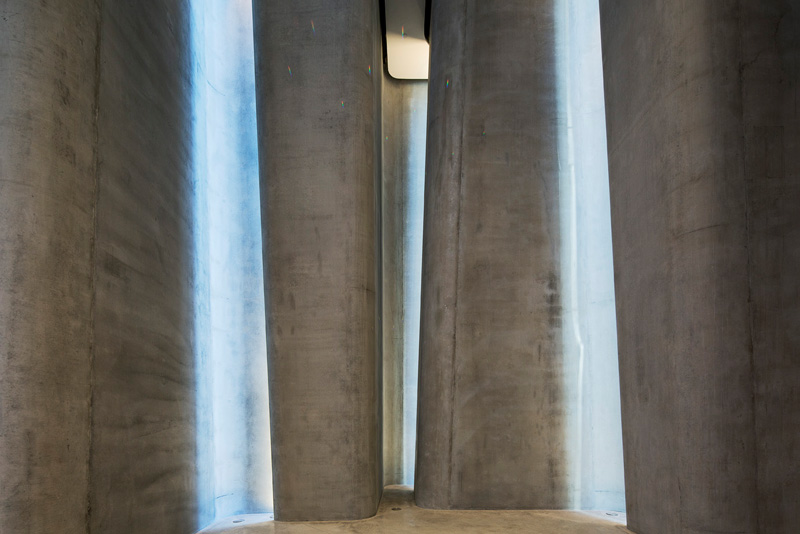 Architecture: Pattersons Architects
Photography by Patrick Renolds