Italian design company IT ONEOFF, have designed 'UFO' a futuristic rocking chair.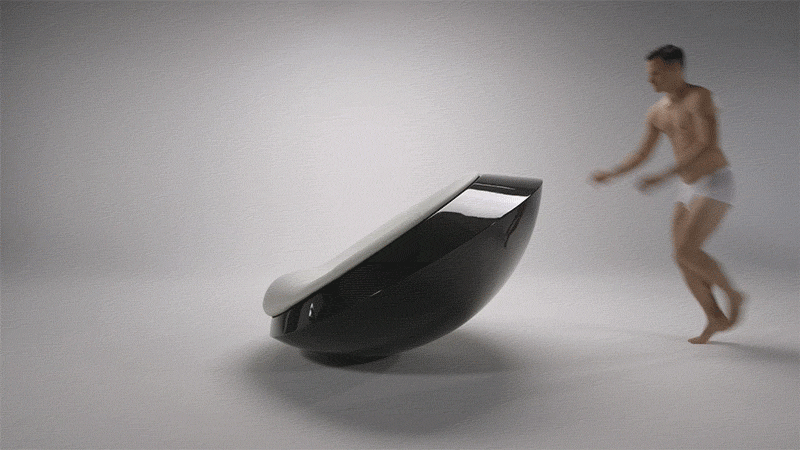 ---
The name'UFO' comes from Unidentified Furniture Object, as it takes its inspiration from the shapes of flying saucers.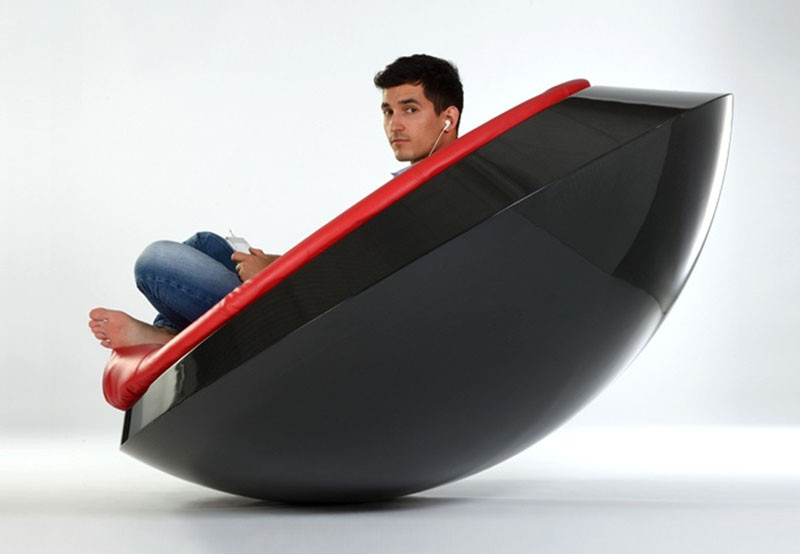 ---
It's made from a single piece of carbon fiber, with a handmade leather seat, and the design enables it to rock but never flip over.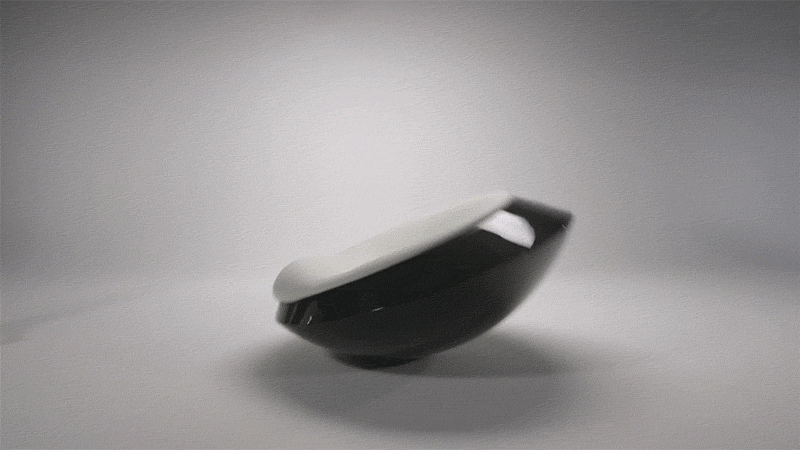 ---
Here you can see the natural sitting position, and how far it leans back when it rocks.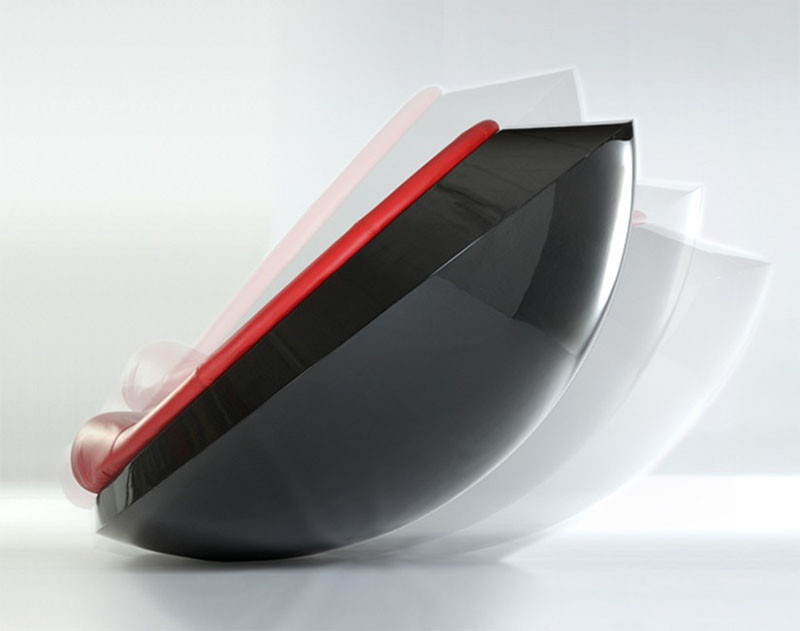 ---
It's the perfect shape for curling up and reading a book.