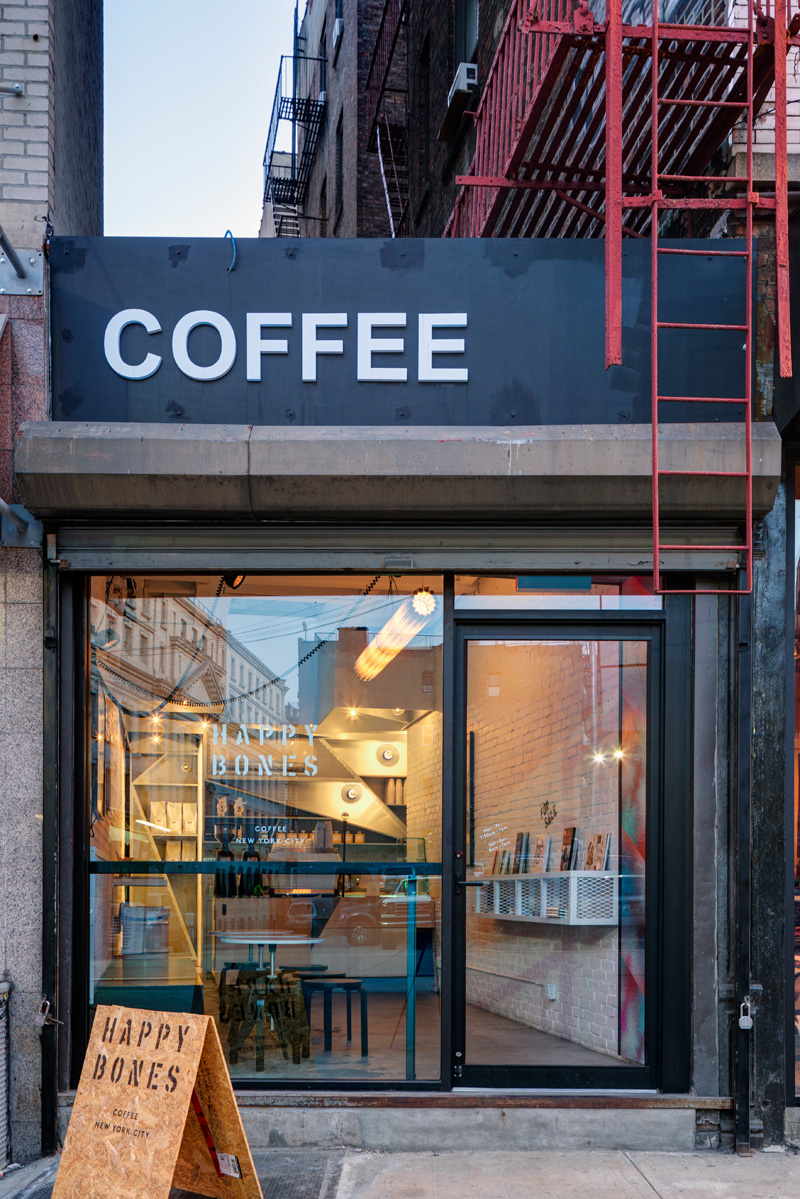 Ghislaine Viñas Interior Design and UM Project have completed the design of Happy Bones NYC, a boutique coffee shop that was originally an alleyway between two existing buildings in the SoHo neighborhood of New York.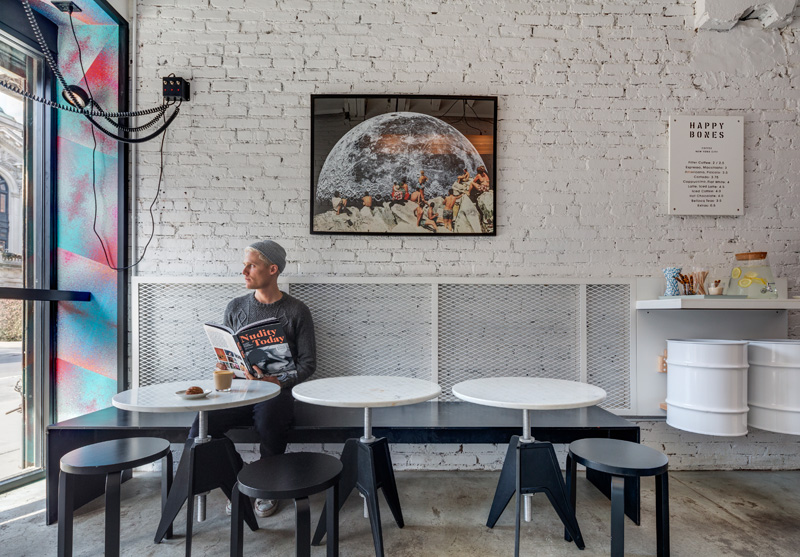 About the project
Happy Bones NYC is a boutique coffee shop that re-opened from its original pop up location to its permanent home at 394 Broome St. in the Soho neighborhood of New York City. We were originally approached by the co-owners, whom we have worked with numerous times before, to work on the design of the space with our frequent collaborator, Francois Chambard of UM Project.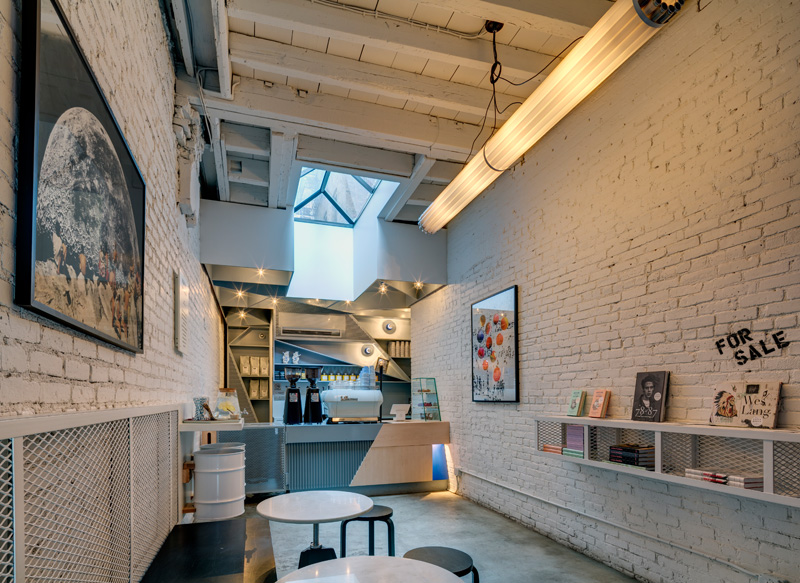 The small 432 sq ft shop was originally an alleyway between two existing buildings, so maximizing the usable space for customers was of the utmost importance. The owners envisioned a space that was a strong departure from the typical coffee shop look and feel, that features not only great coffee, but art and publications from around the world.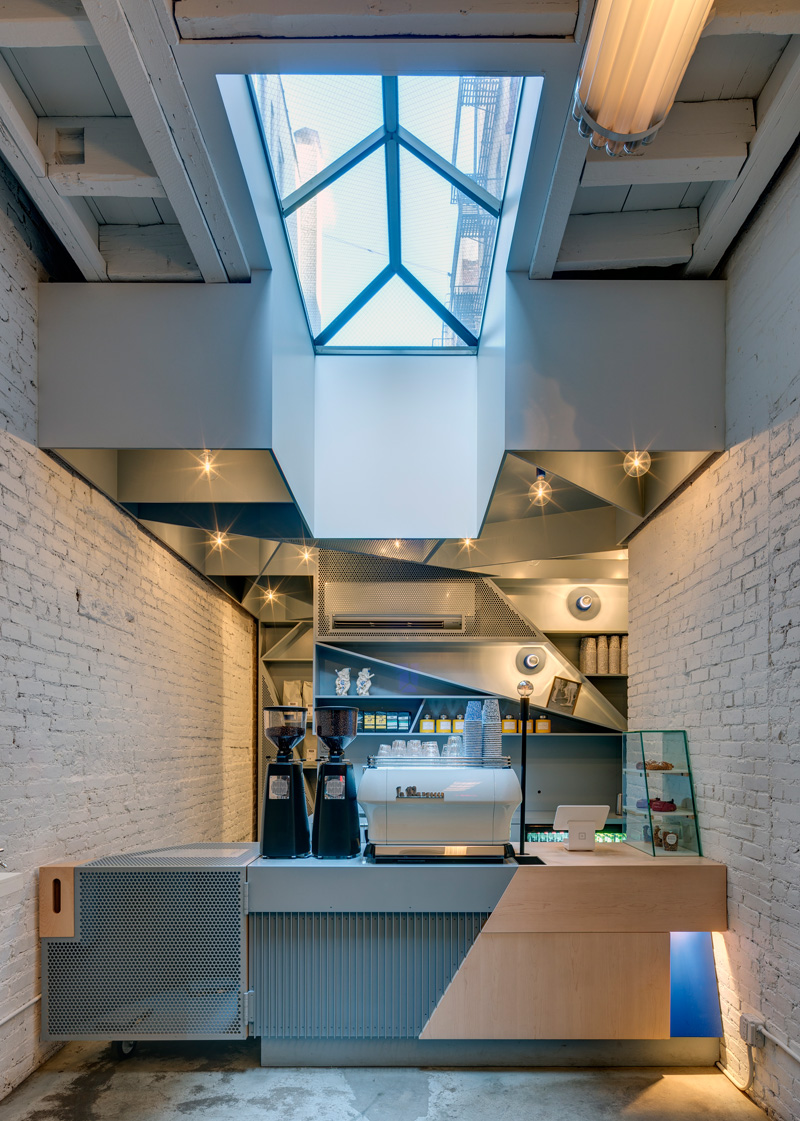 The shop itself is divided into 3 zones…the entry way features a band of custom wallpaper by co-owner / artist Jason Woodside, which is very reminiscent of 80's design.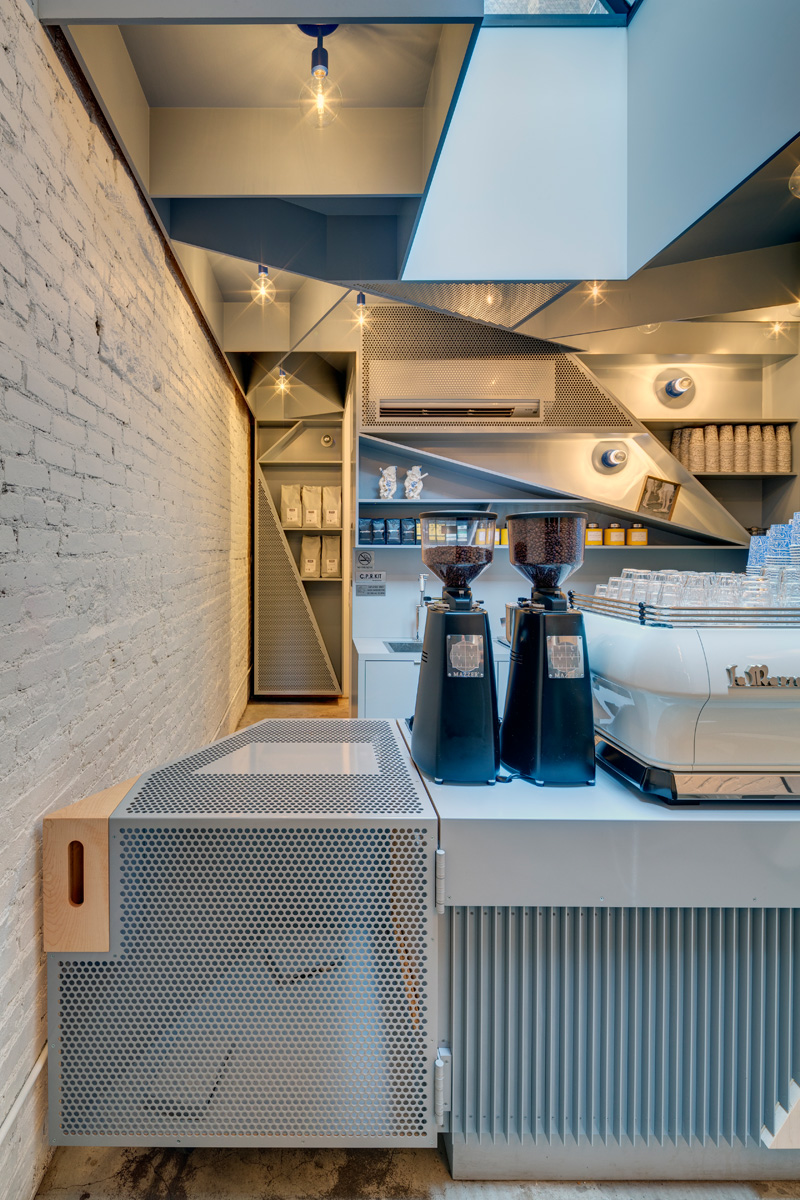 The middle space is done all in white and holds the seating area, gallery and publication display, while the back area is where orders are taken, and features a completely customized counter that can only be described as part machine, part console, by UM Project.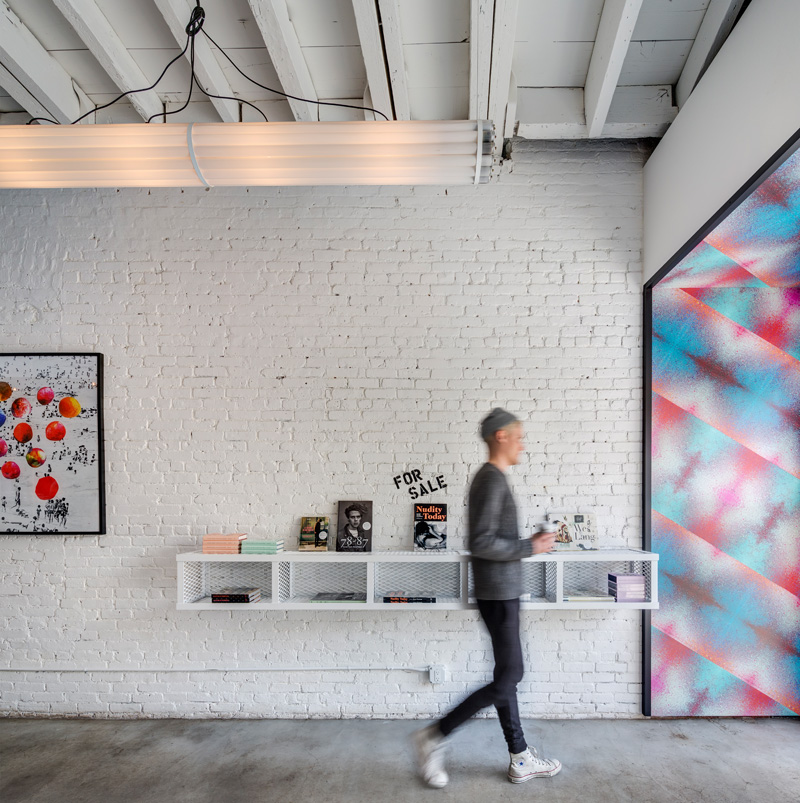 The space overall makes use and highlights industrial materials like brick, perforated mesh, blackened steel and wood, while keeping with a subtle palette of white, grey and black with pops of bright blue.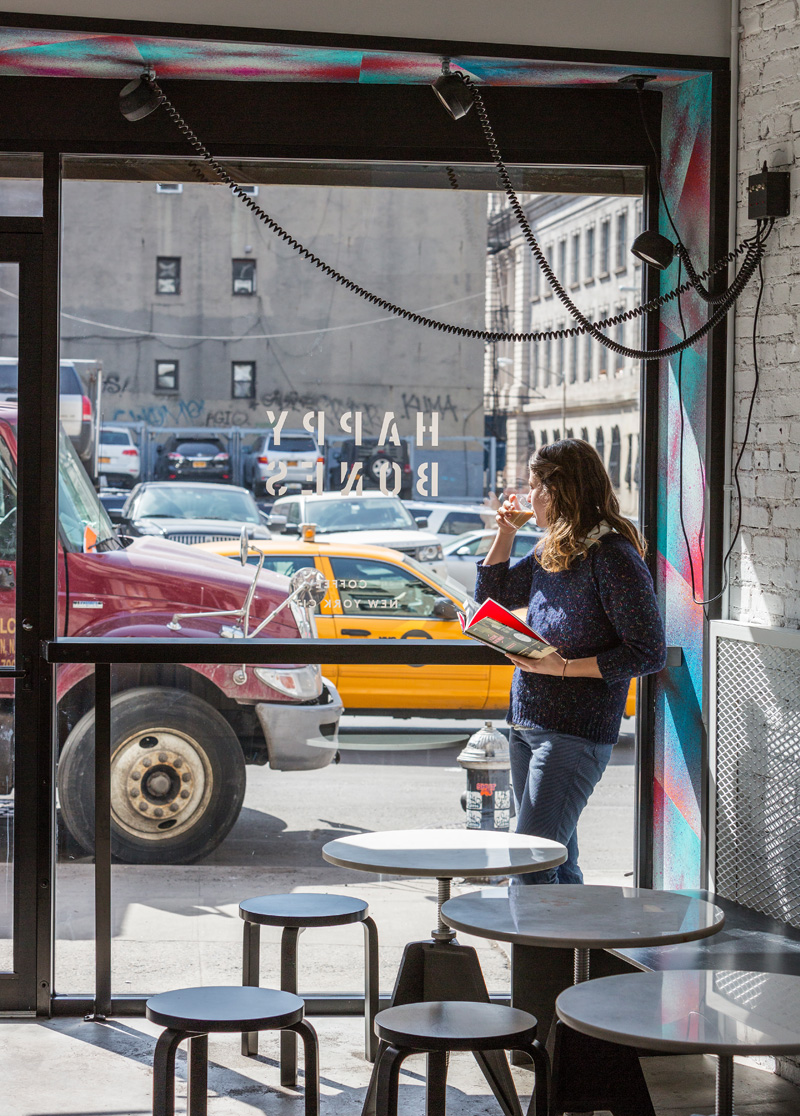 Design: UM Project and Ghislaine Viñas Interior Design
Photography by Francis Dzikowski