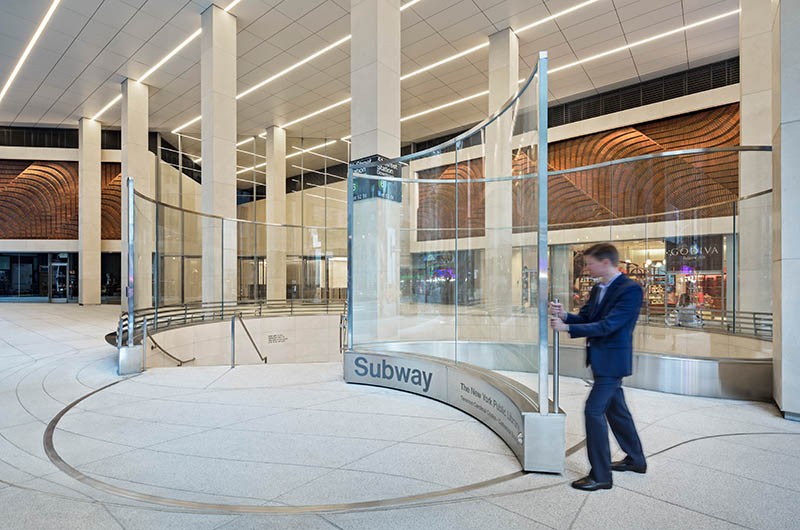 Image courtesy SOM / © Eduard Hueber | archphoto

The subway entrance at 560 Lexington Avenue in New York, has received a complete redesign, courtesy of Skidmore, Owings & Merrill, as part of a larger renovation of the office tower's lobby and plaza.
A prominent part of the new design, is an impressively large glass door that swings open and nests in the curvilinear, concave form of the surrounding glass enclosure. When the subway is closed at night, the door secures the entrance, but the transparent glass still allows views all around.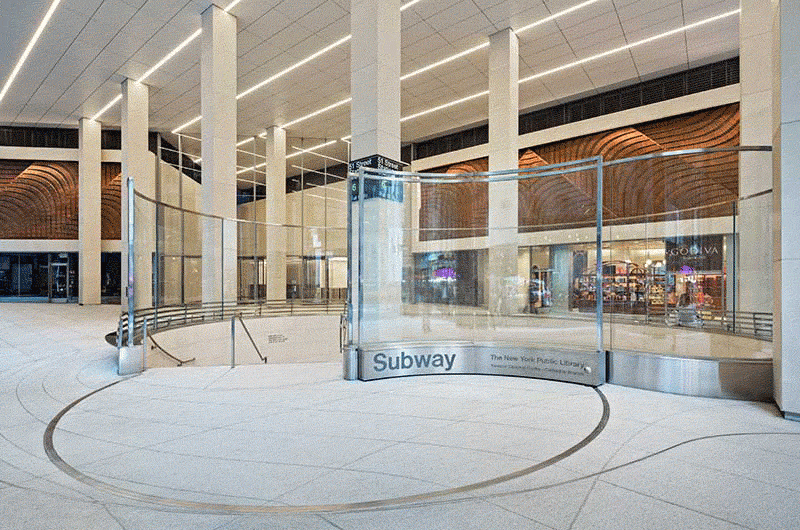 Image courtesy SOM / © Eduard Hueber | archphoto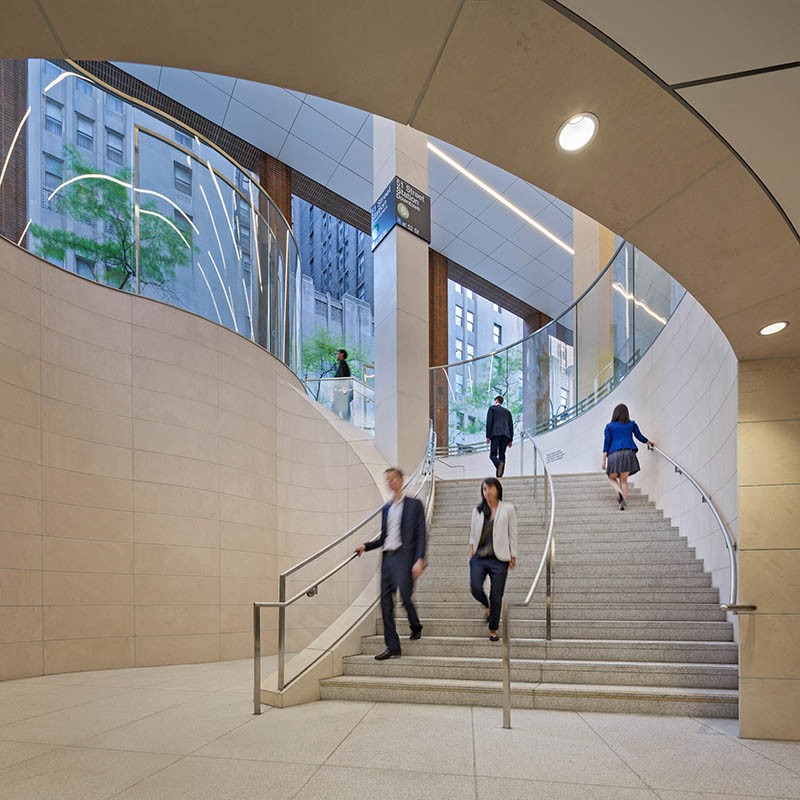 Image courtesy SOM / © Eduard Hueber | archphoto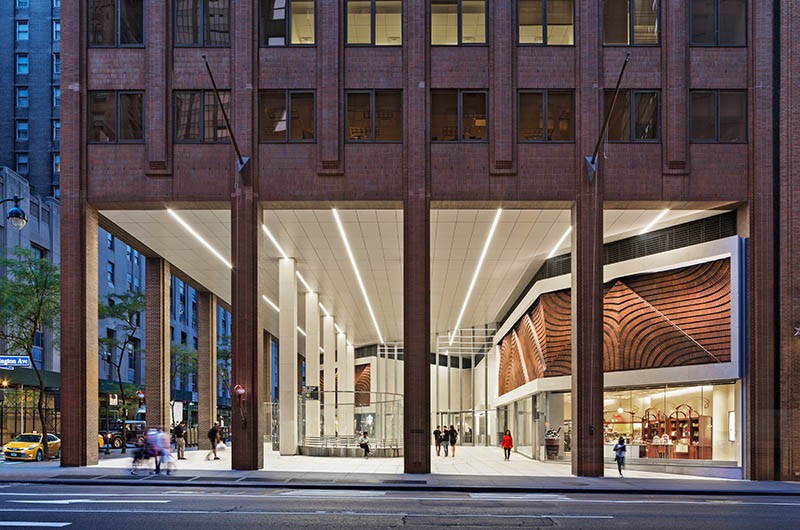 Image courtesy SOM / © Eduard Hueber | archphoto