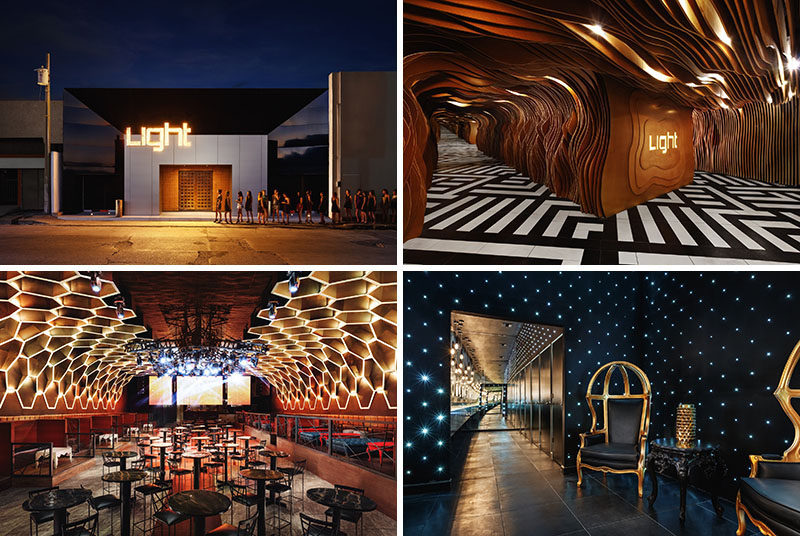 TAMEN arq were tasked by their clients to renovate an existing nightclub in Hermosillo, Mexico.
The exterior of the nightclub, named Light, is a large box with geometric angles, which is a strong contrast to the interior.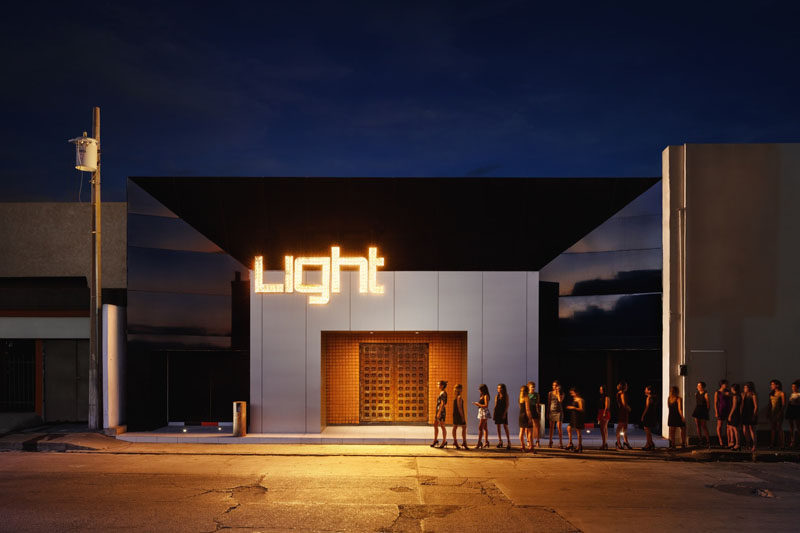 ---
Inside, lighting is hidden within wood panels with organic curves, and a mirror at the end makes the space appear endless.
---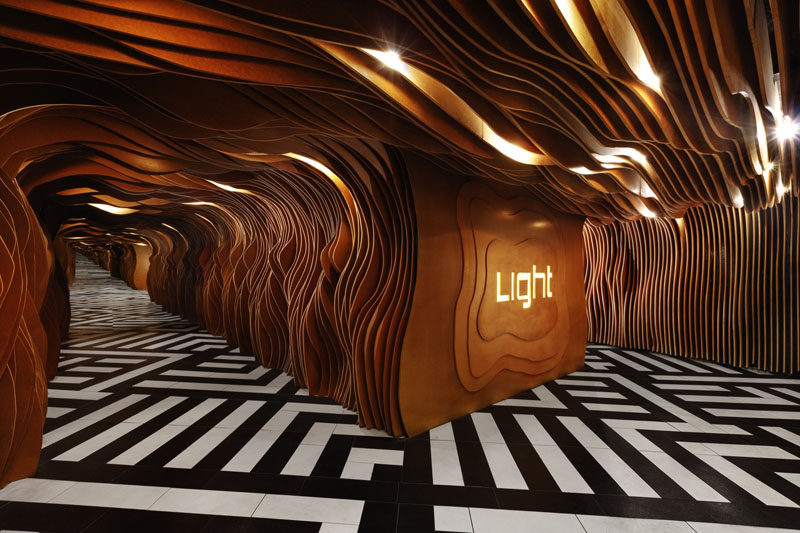 ---
Once you reach the main space, the area has huge ceilings decorated with honeycomb details and dramatic lighting.
---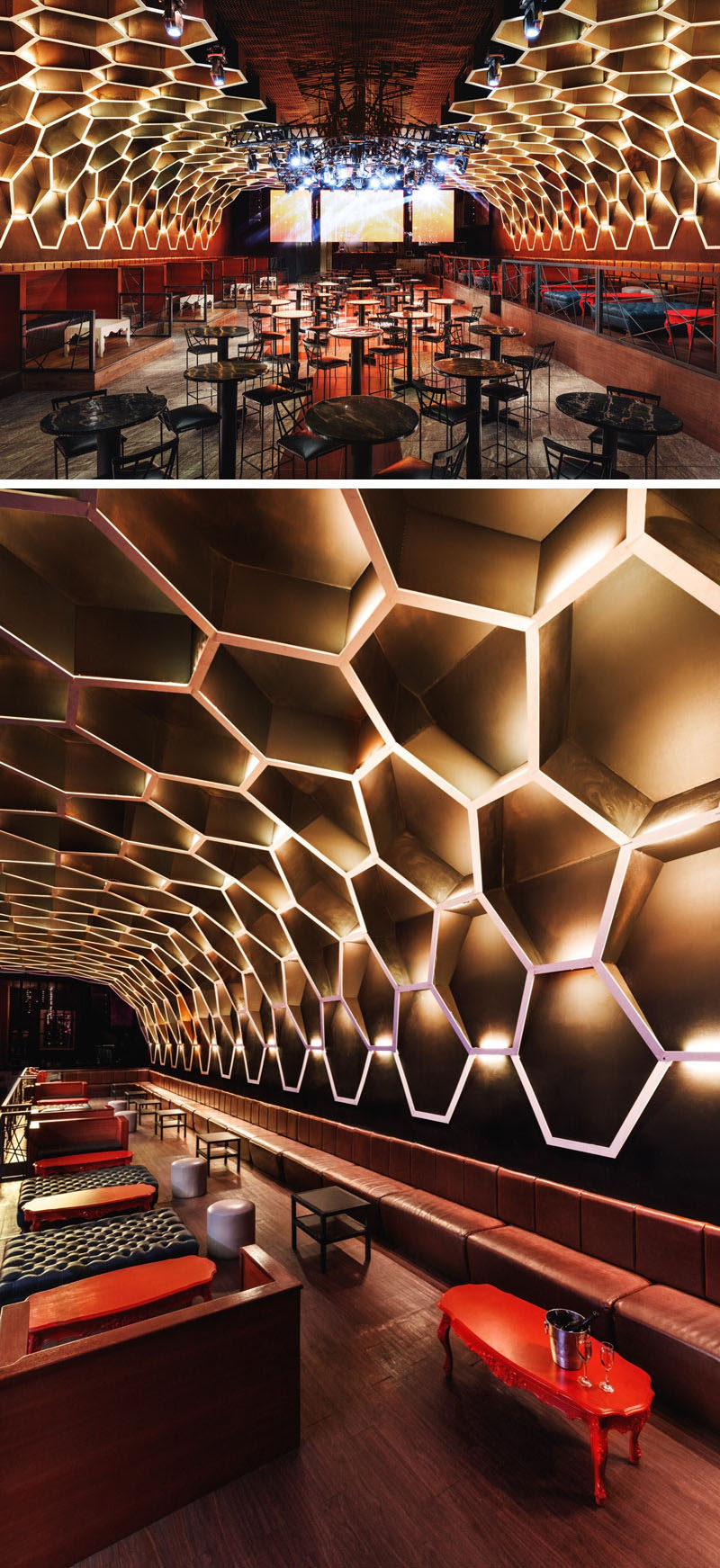 ---
At the end of the main area, there's more seating.
---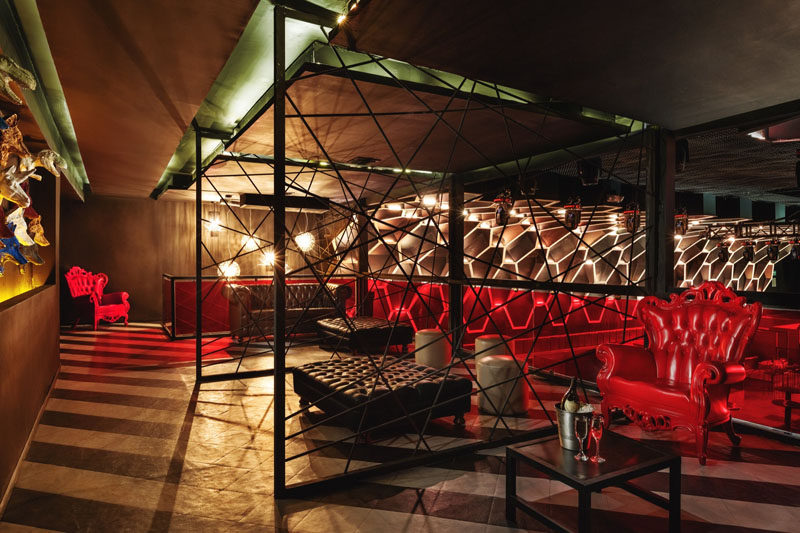 ---
At the back of the main area, there's the bar/serving area, with a large golden lamp that's almost 10 feet (3m) in diameter.
---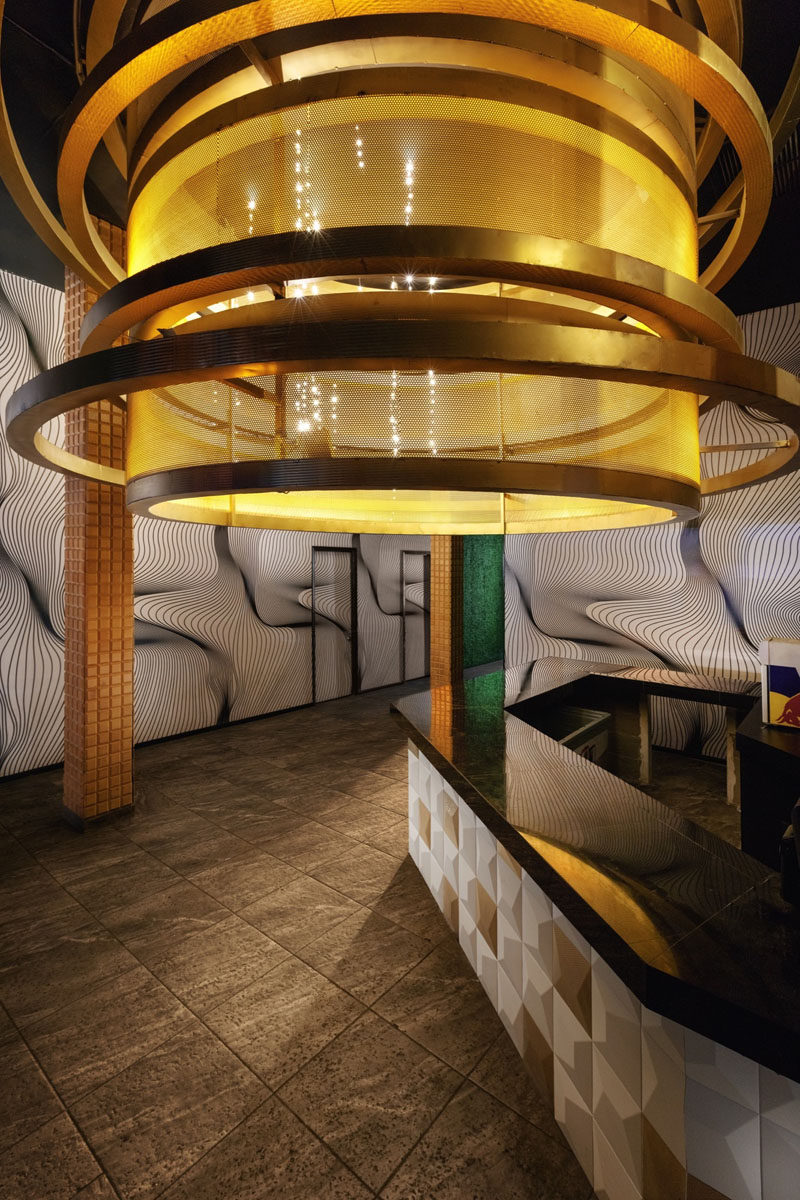 ---
In the bathrooms, the mirror effect has been used again to make the space look larger than it actually is, and small lights create a starry sky effect.
---