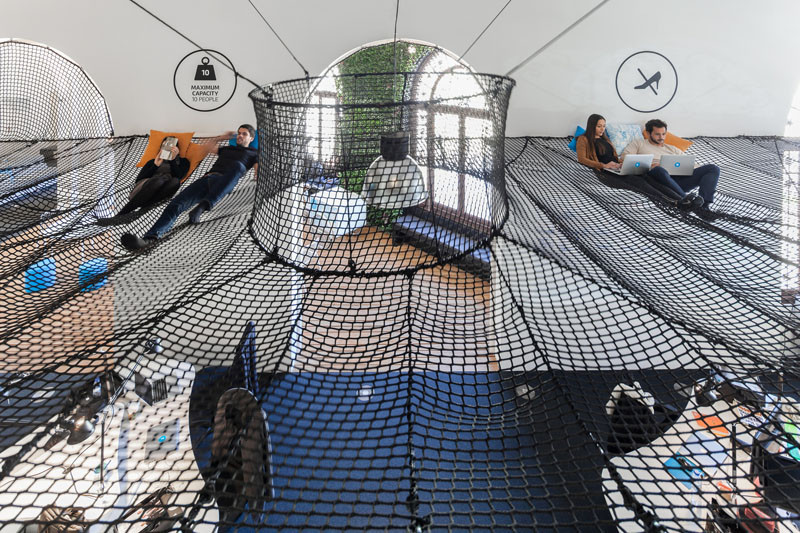 A large net for lounging around in is a significant feature of the new Lisbon headquarters for Uniplaces, that have recently been designed by Paralelo Zero .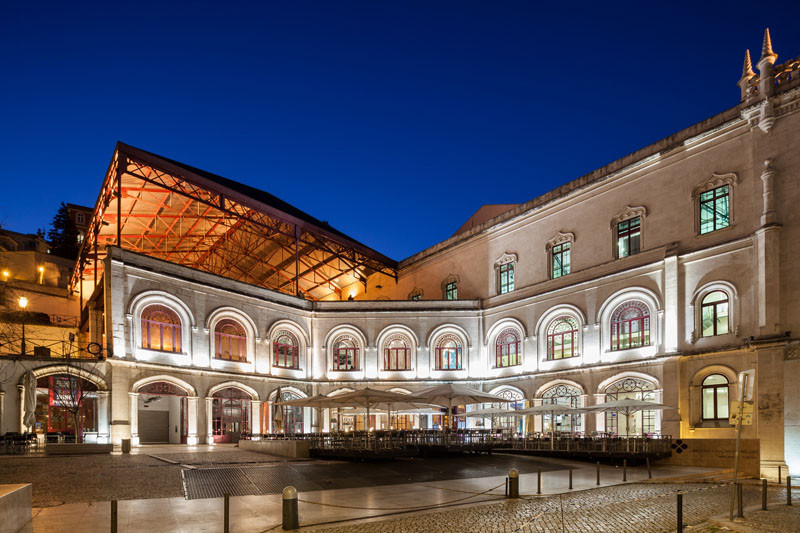 ---
Uniplaces is a young international startup company that helps students find accommodation.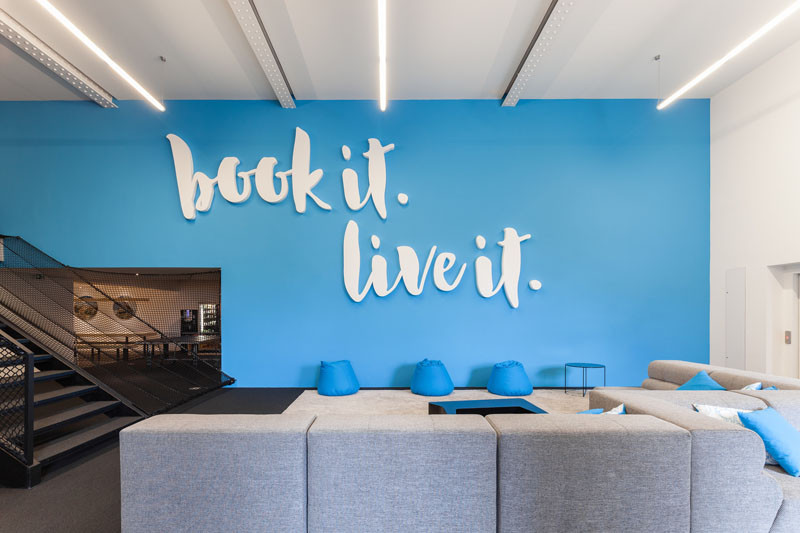 ---
The office has been designed as an open floor plan, with a variety of different areas.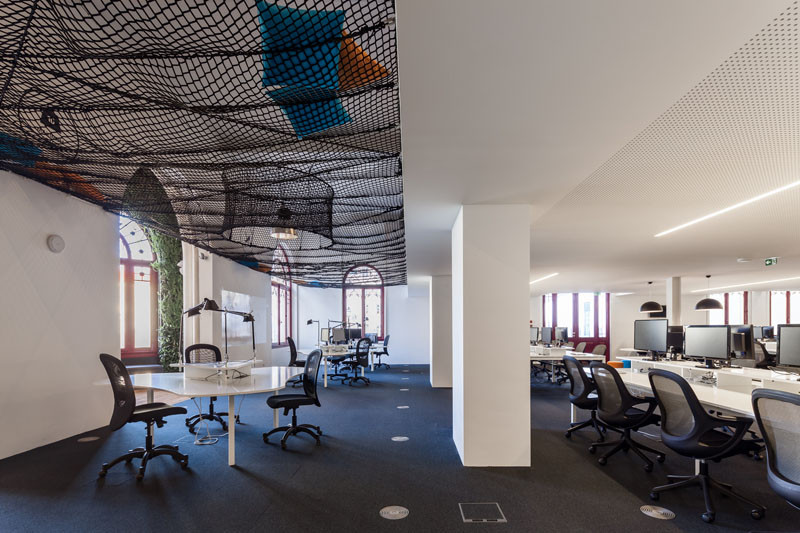 ---
Just through the arches off the main work area is a space where the outdoors has been brought inside.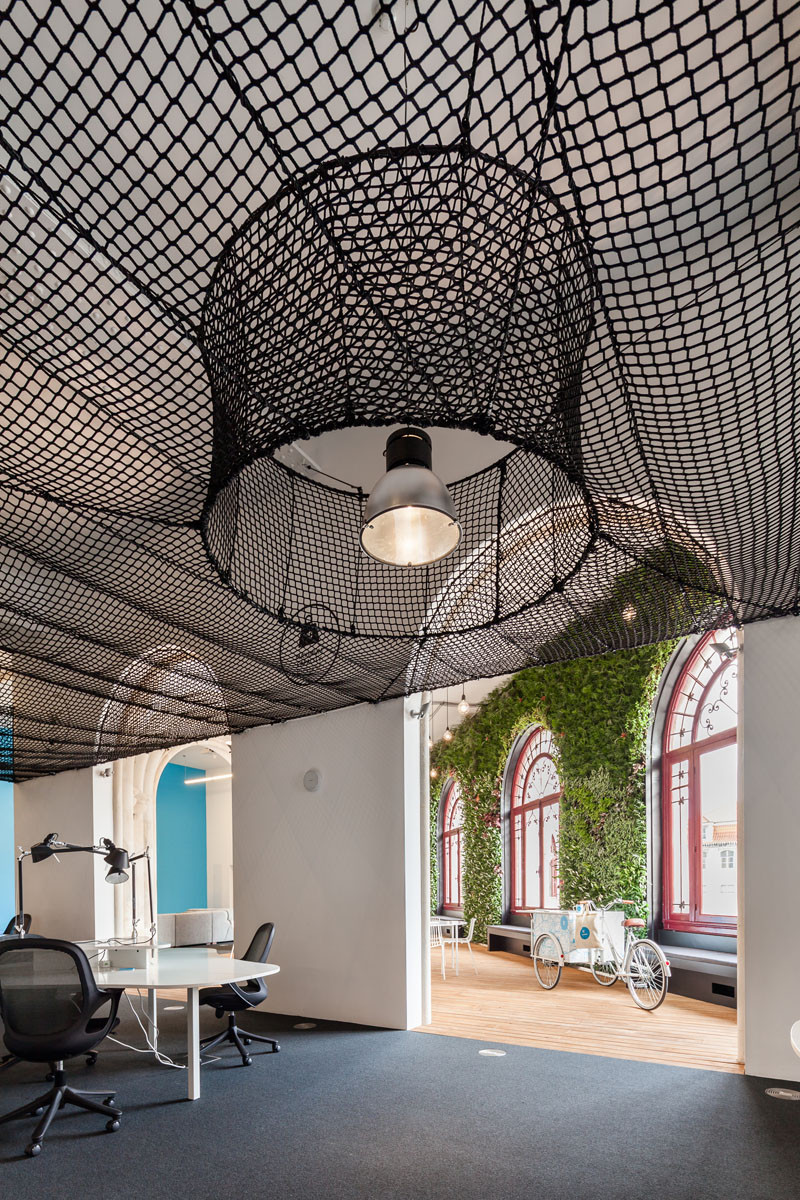 ---
Green walls surround the original arched windows.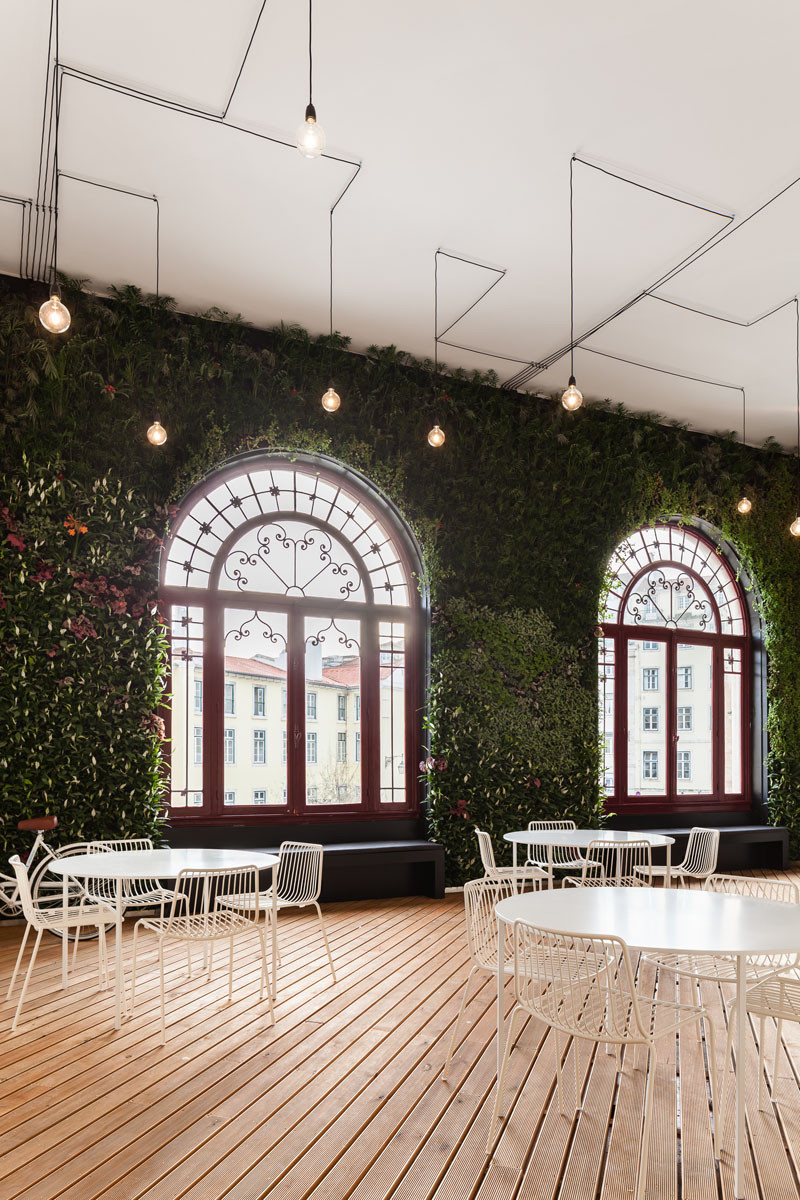 ---
A lot of natural light, wooden floor boards, and outdoor furniture, make it seem that you're sitting outside, and not in an office.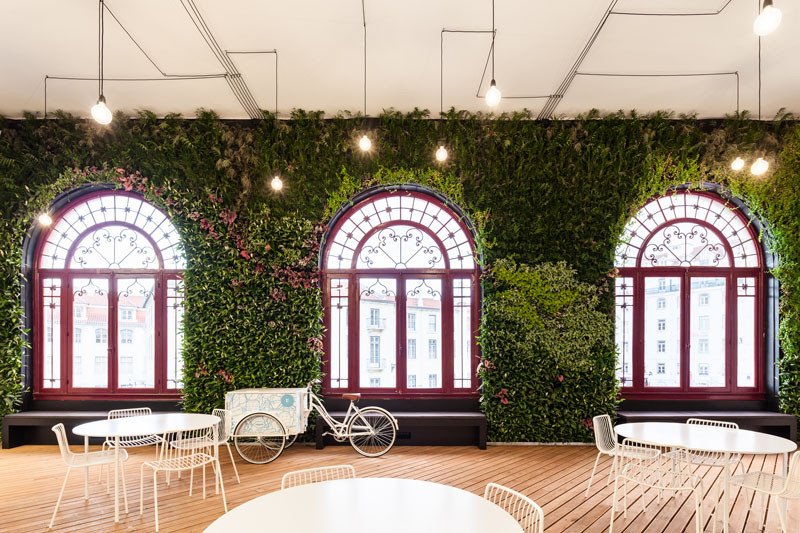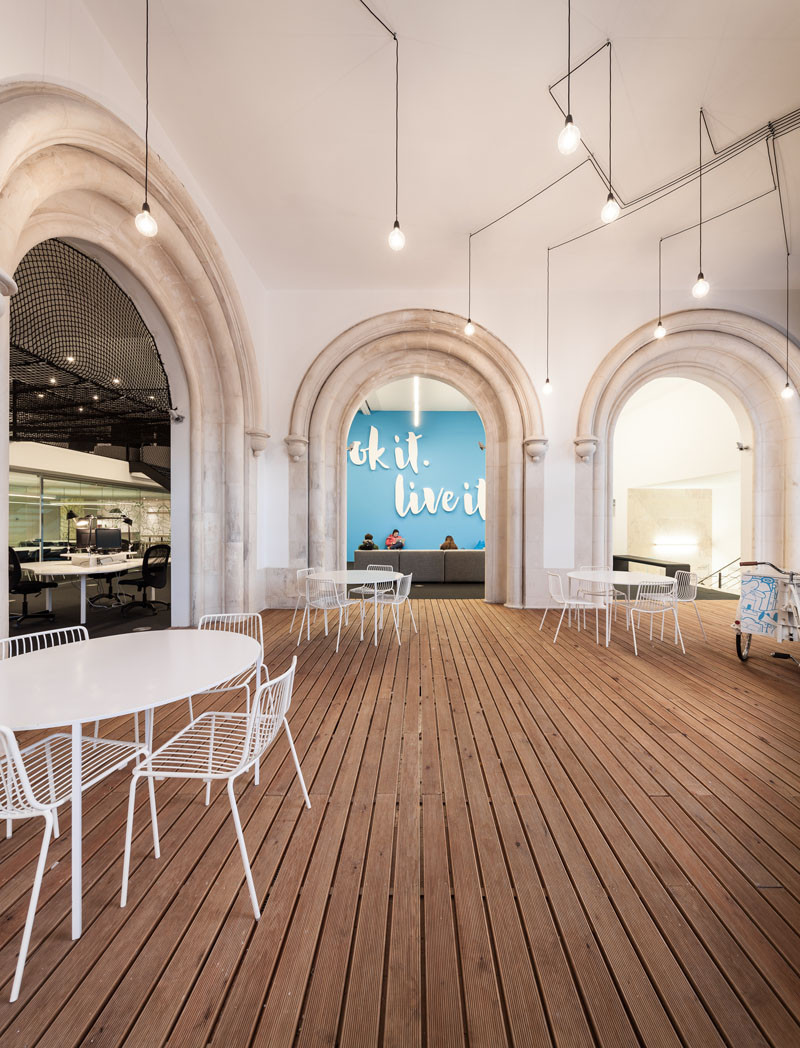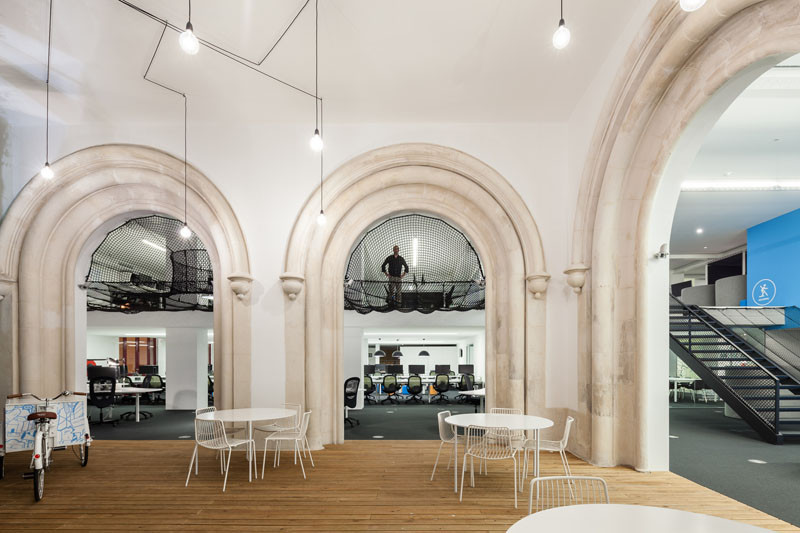 ---
Through the arches of the 'outdoor' area, there's a lounge area, with stairs to the side.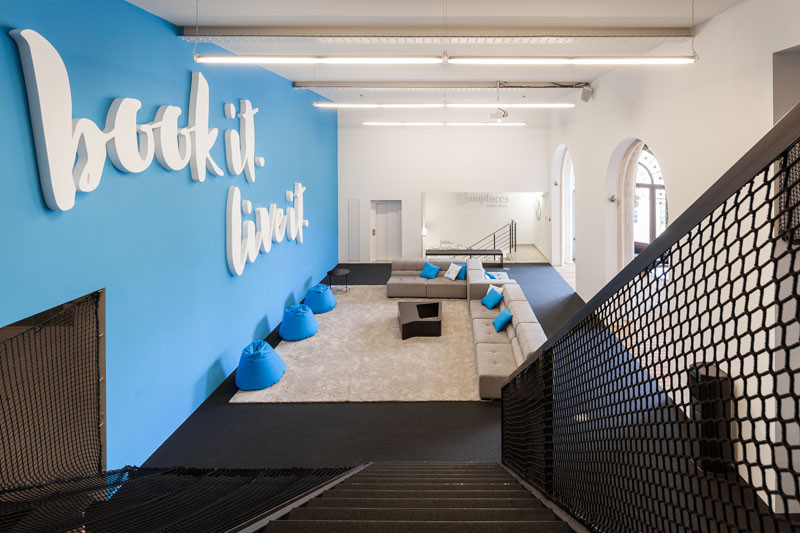 ---
Those stairs give you access to the suspended hang-out net area.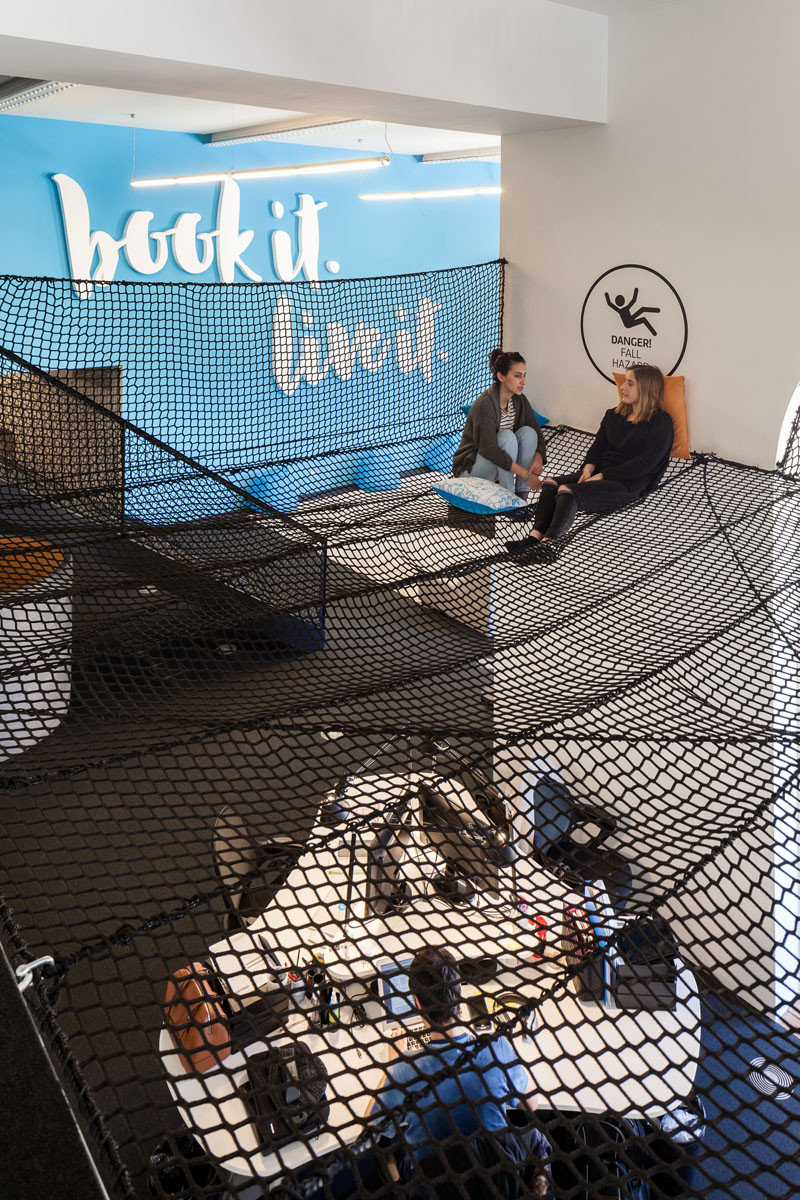 ---
Scattered with pillows, the net area is both a work and rest area.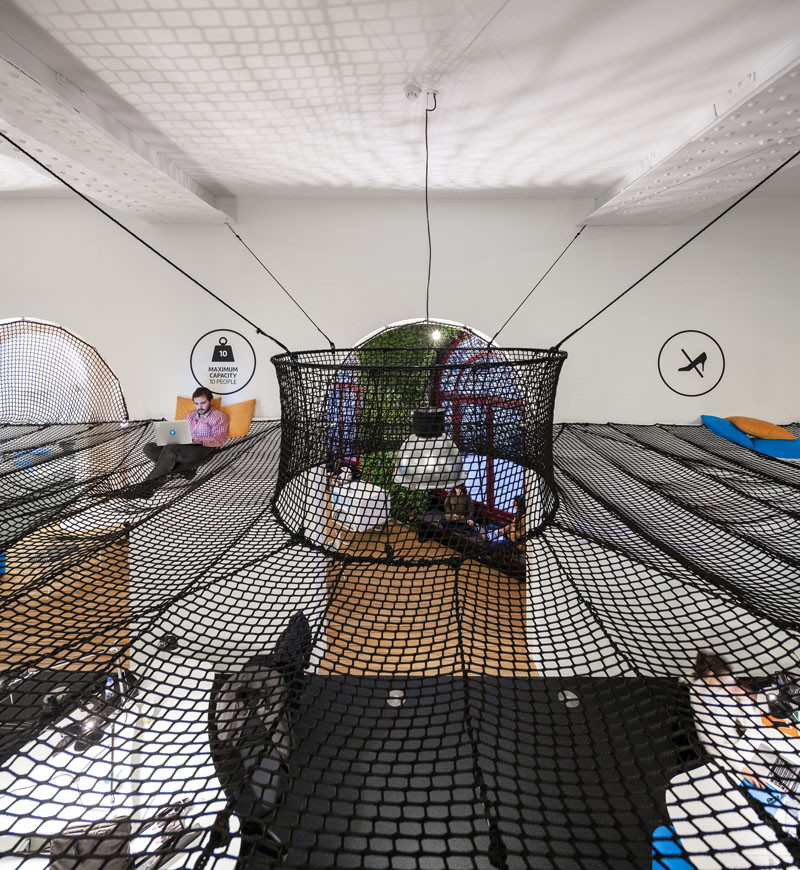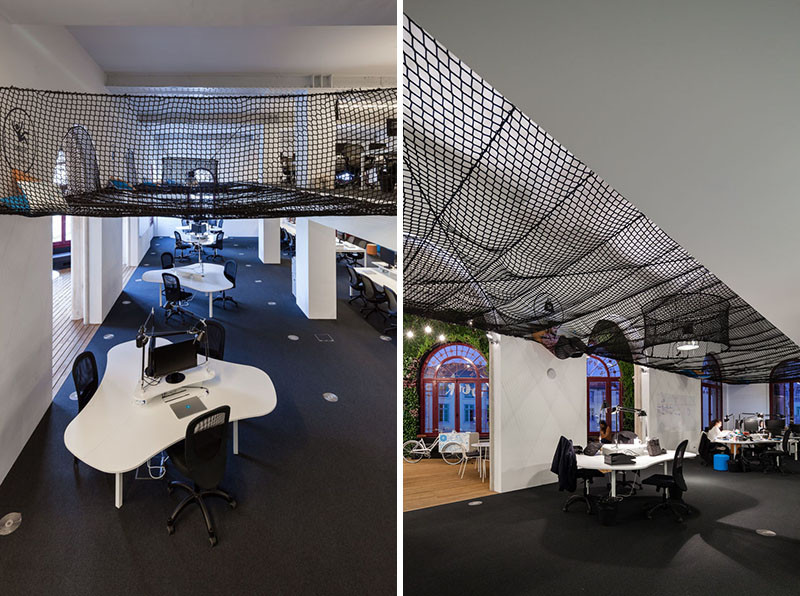 ---
Back downstairs, the office also has various other work areas, like this distraction-free circular pod.
---
Or some quiet booth meeting spaces.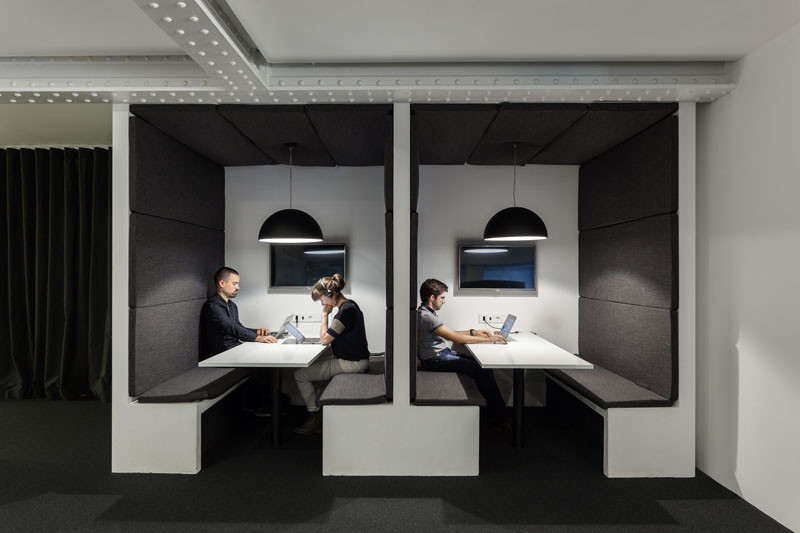 ---
As well as a library / reading room.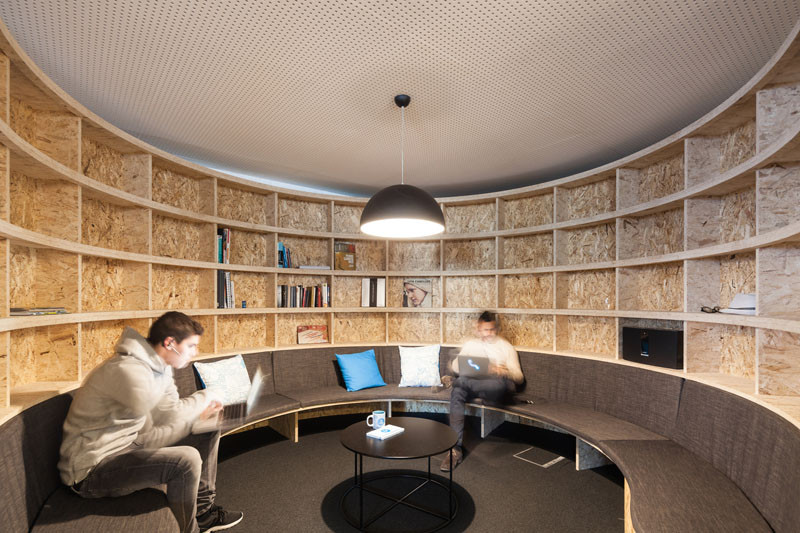 ---
And of course, the all-important break room.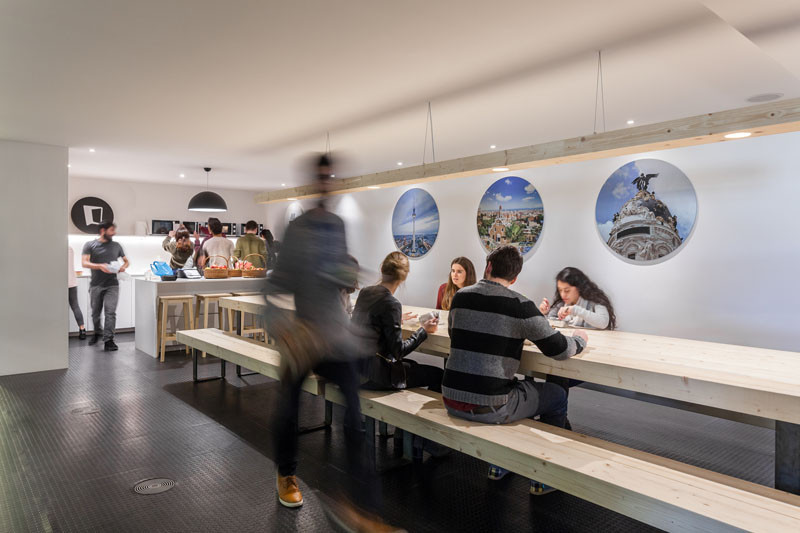 ---