Instead of having this little unused space removed, designer Christi Azevedo was asked to transform it into a full service guest apartment.
It might not look like it from the outside, but by adding height to the original brick building, it allows enough space to include a kitchen, living area, bathroom and a bedroom.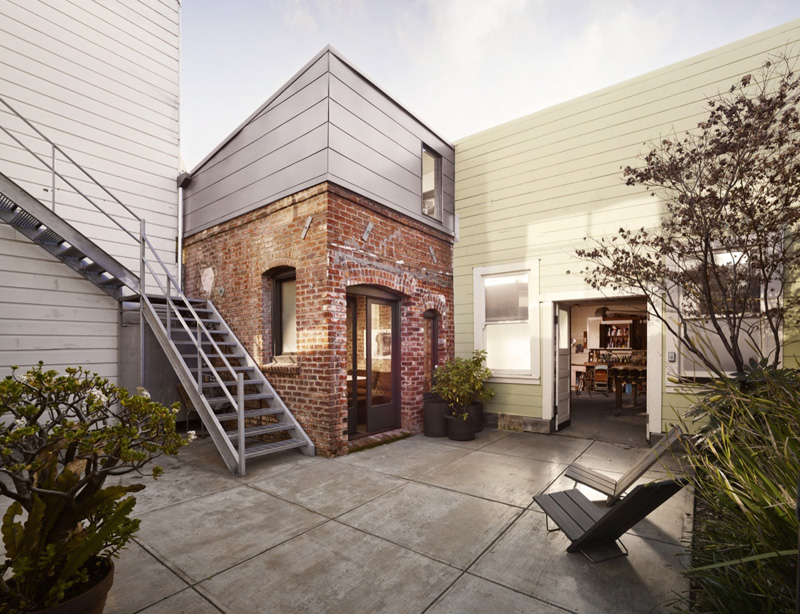 The designer's description
The ground floor is 8′-2″ x 11′-6″; approximately 93sf. It hosts a full kitchen, living room with couch and coffee table or dining table, and fold out cushions for a lounge chair on the stair landing.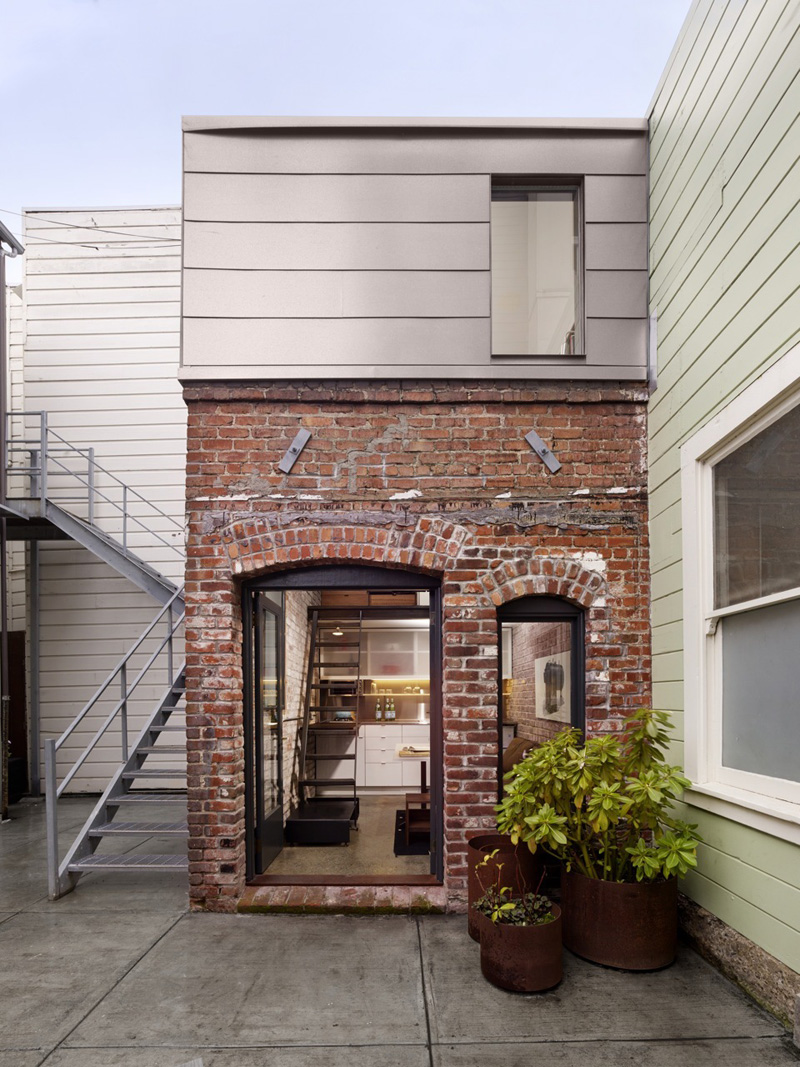 Up the ships' ladder is a mezzanine dressing area with built-in walnut wardrobe and drawers. a 42″ square bath has a wall mount toilet, custom stainless steel medicine cabinet, small sink supplied by a shower valve, and floor drain for showering. a sandblasted door and window keep it light and spacious.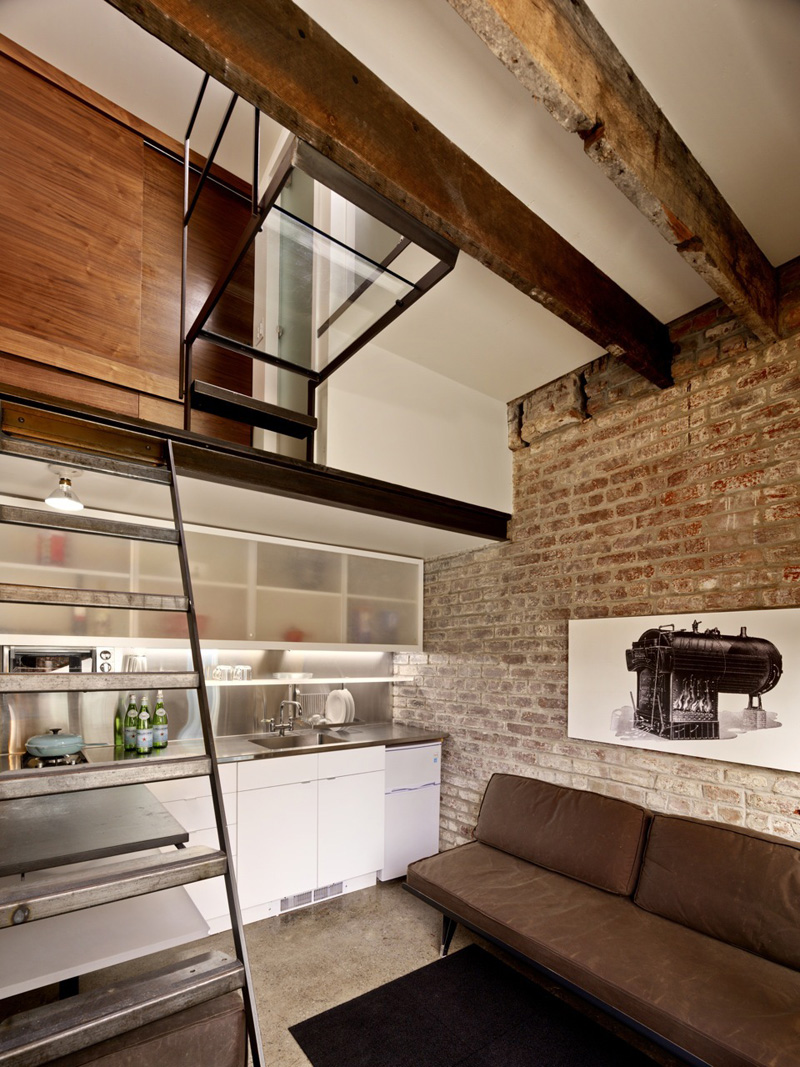 A tread and a glass landing lead to the bed loft with queen mattress, storage in hinged headboards, bookshelves, and reading lamps.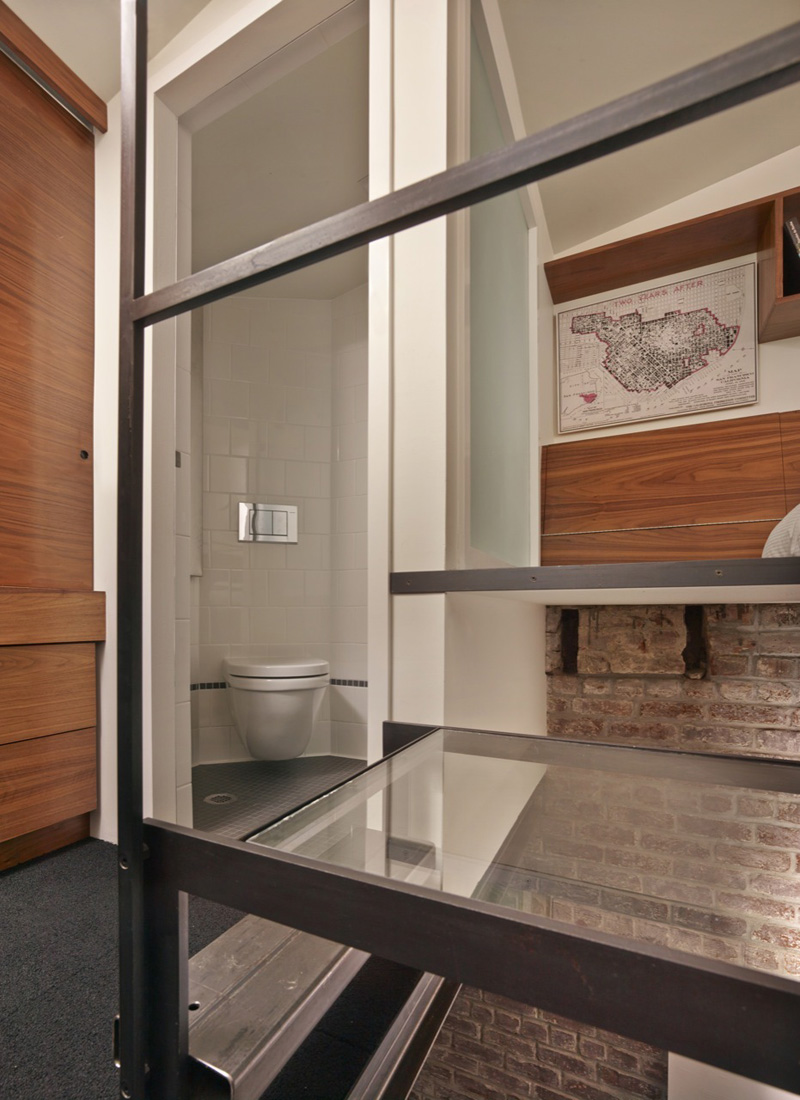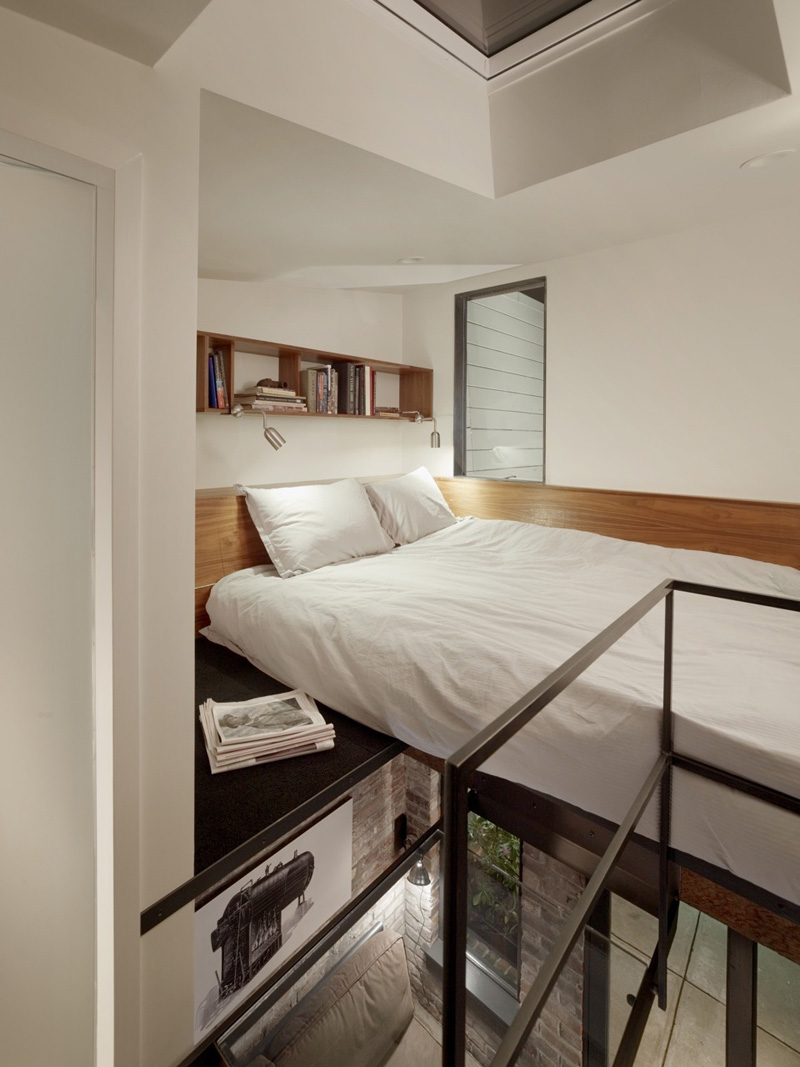 Design: Christi Azevedo
Photography: Cesar Rubio