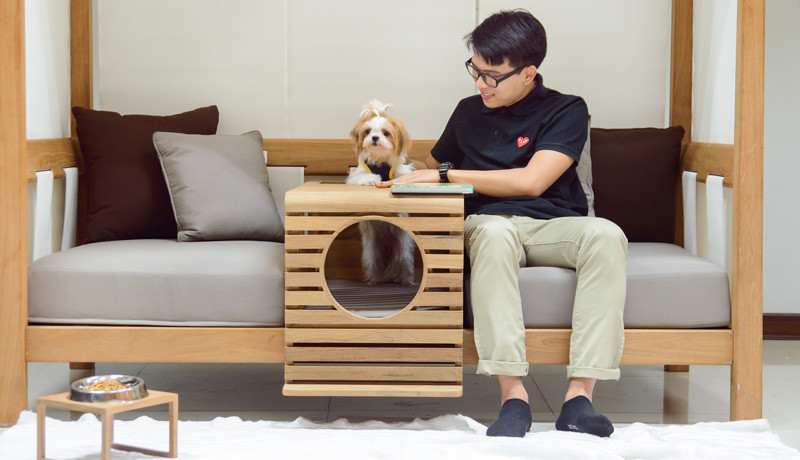 Thailand design firm DEESAWAT, have designed 'PET', a sofa that you can share with your dog or cat.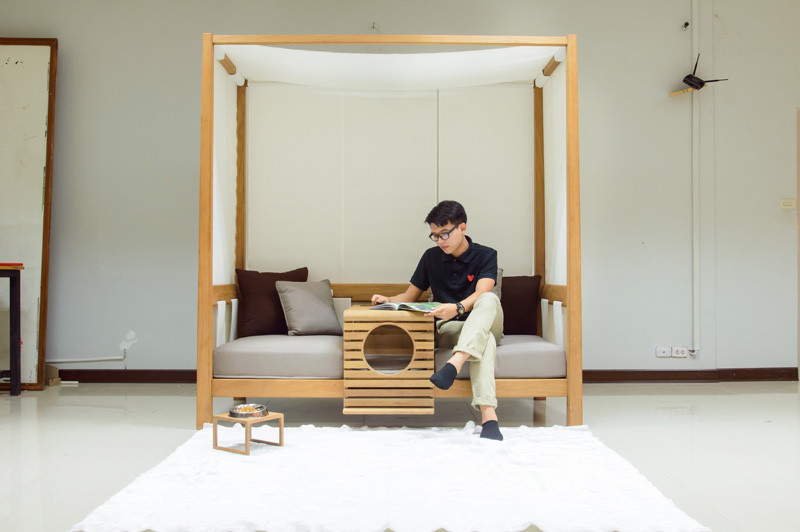 When designing the piece, they wanted to create a singular piece of furniture that you and your pet and share together, instead of having a separate sofa and dog/cat bed.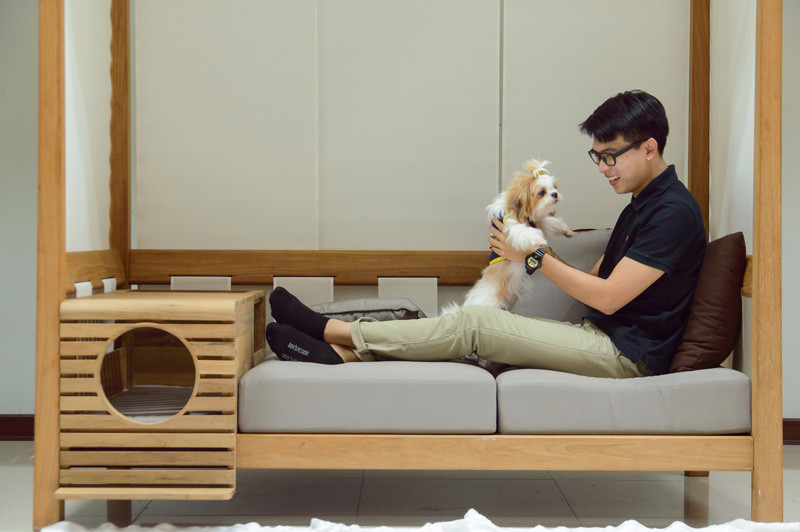 'PET' has been made from teakwood, allowing it to be used for both indoor and outdoor purposes.