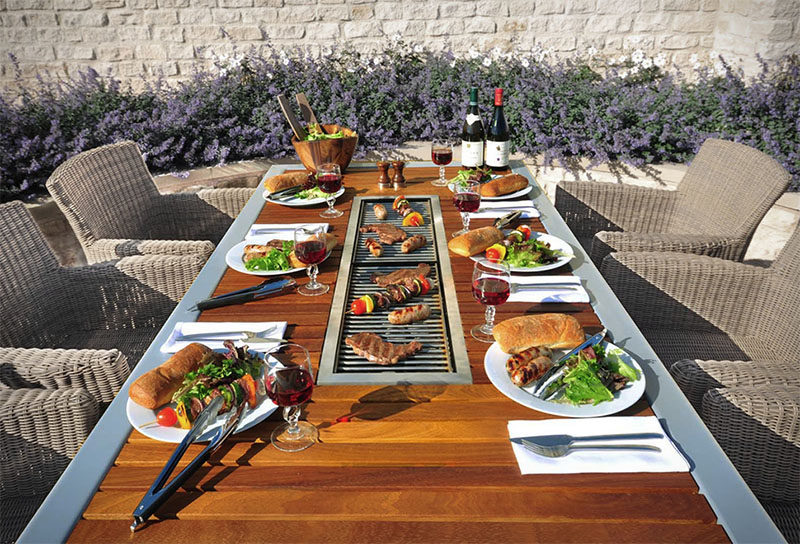 With summer already here, it's time to get serious about entertaining, and this grill/table combo is going to take your next BBQ to a whole new level.
Named Angara, it looks like a typical table with benches, but hidden within is a grill that's perfect for cooking while socializing.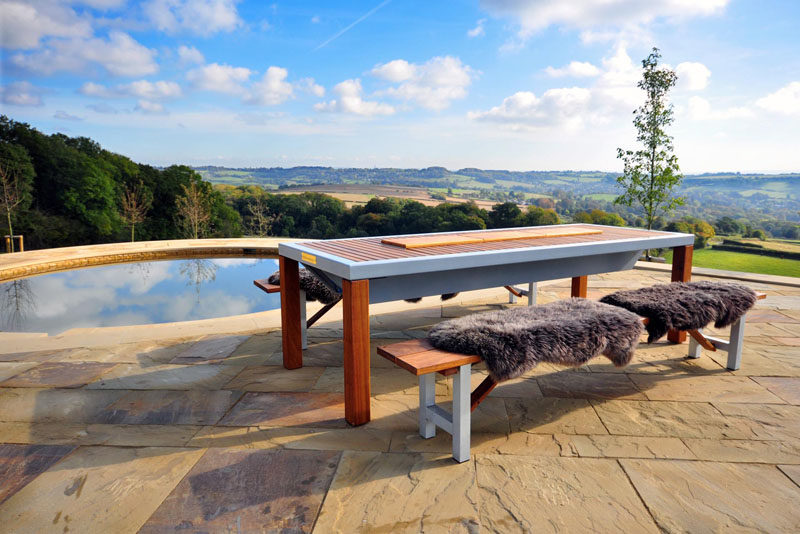 ---
Originally designed by Cole Henley in the UK, it was spotted by Karim Pirani of iBBQ while on a trip to London, and they collaborated to bring it to the US market.
The table, which looks just like any other outdoor table, has covers that can be removed to reveal the hidden grill plates underneath.
---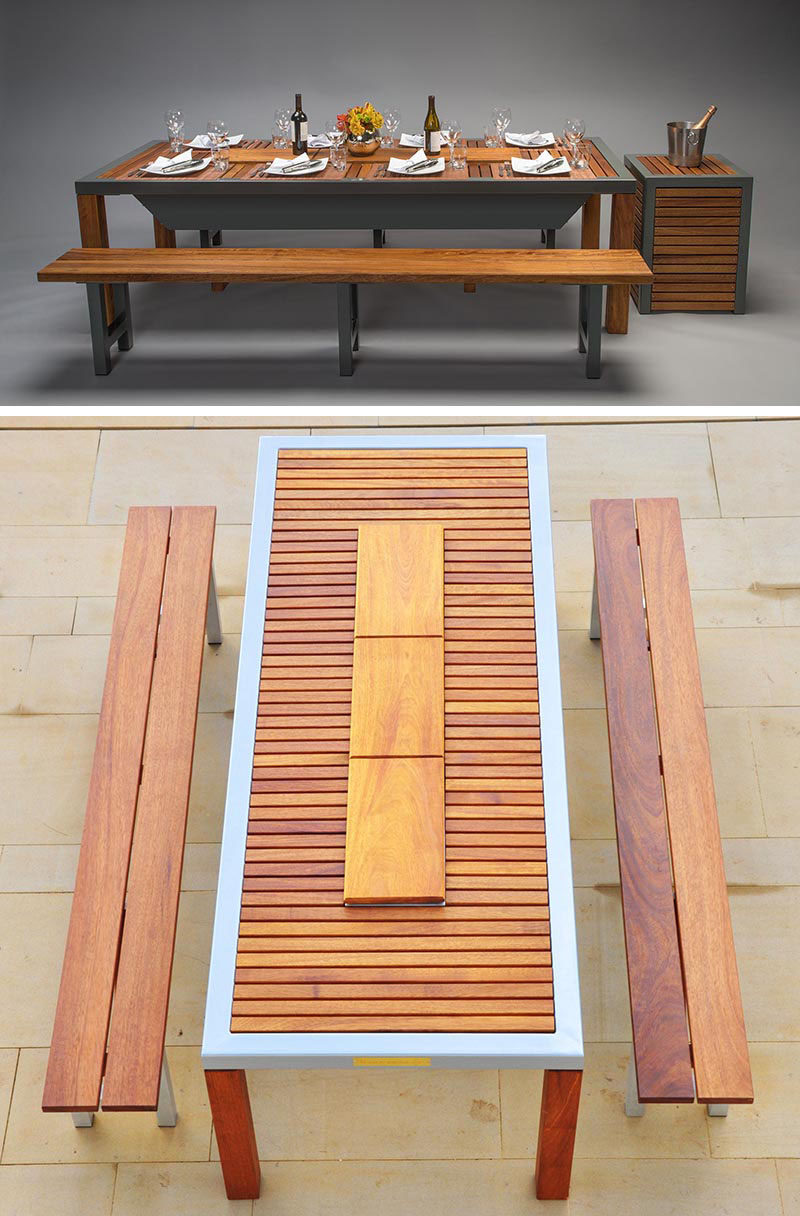 ---
The table and benches are made from a Iroko wood imported from Africa, and high grade stainless steel. Underneath the table, there's a propane gas tank enclosure.
---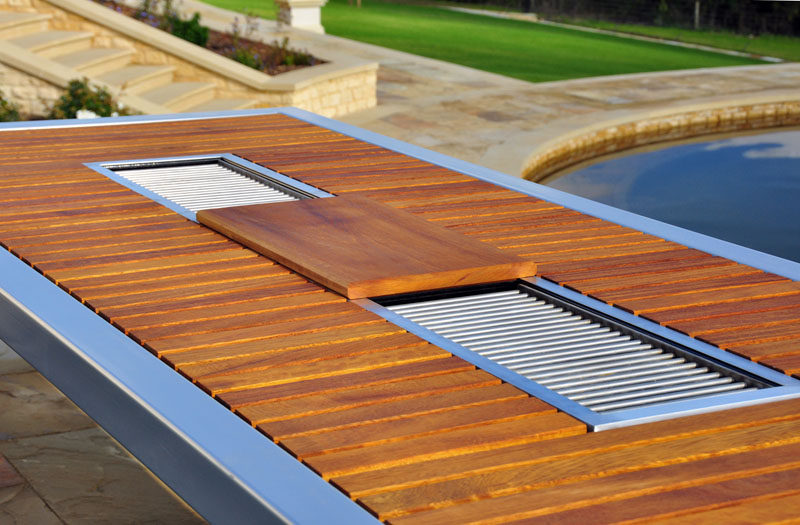 ---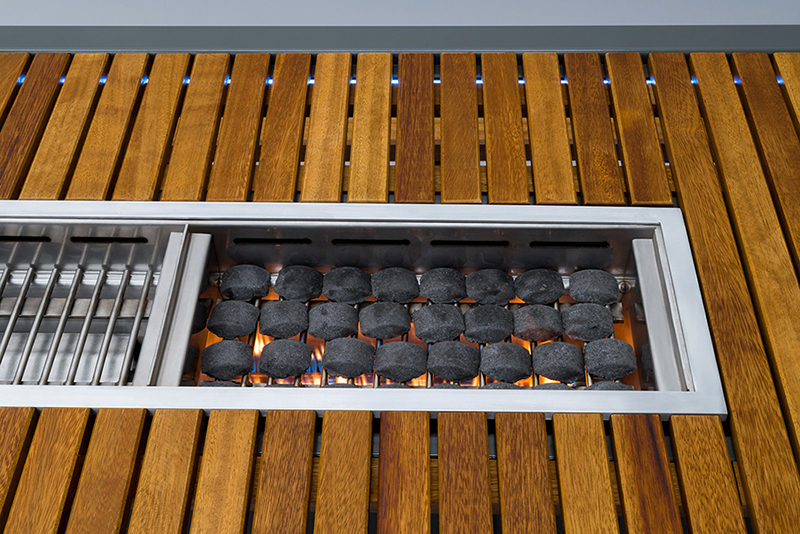 ---