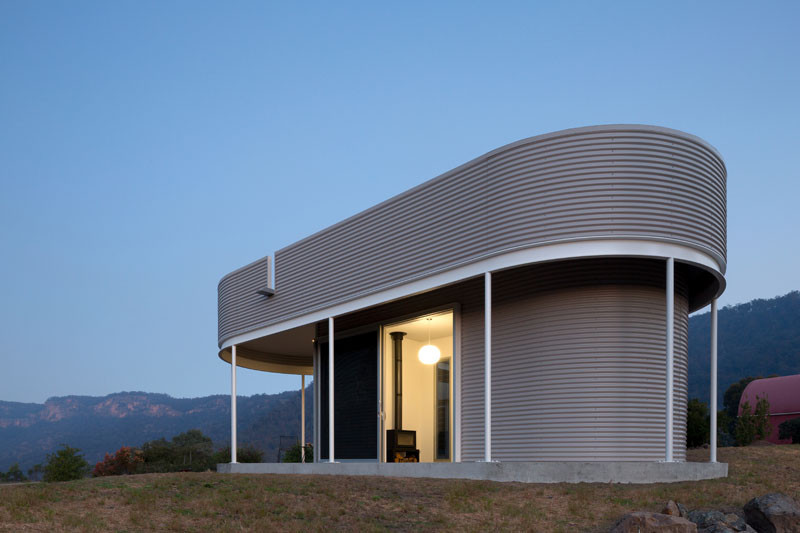 Benn & Penna Architects have designed a new reading room pavilion alongside two existing buildings that were originally designed by Beverley Garlick in 1993.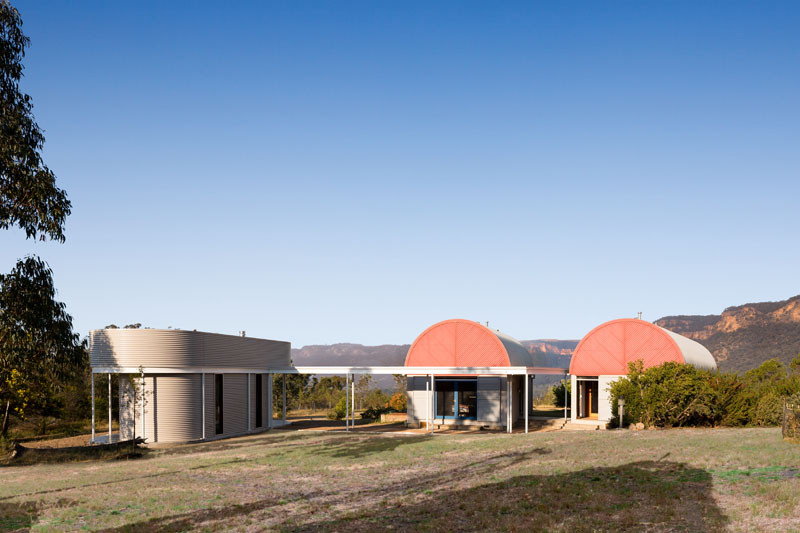 ---
The home is located on a rural property, located south of Sydney, Australia.
---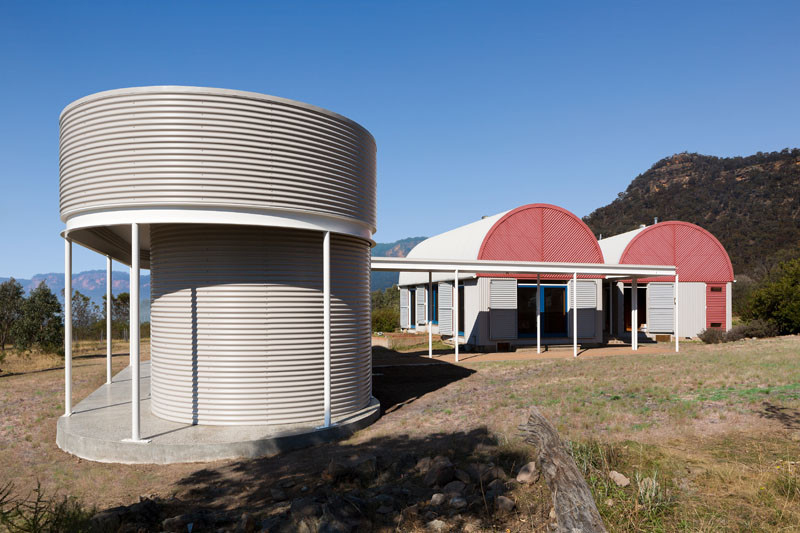 ---
The architects were inspired by the words of the famous architect Marion Mahony Griffin; "A tiny house, like a tiny temple, can be a perfect work of art."
---
---
The property is a weekend retreat from the city for the owners.
---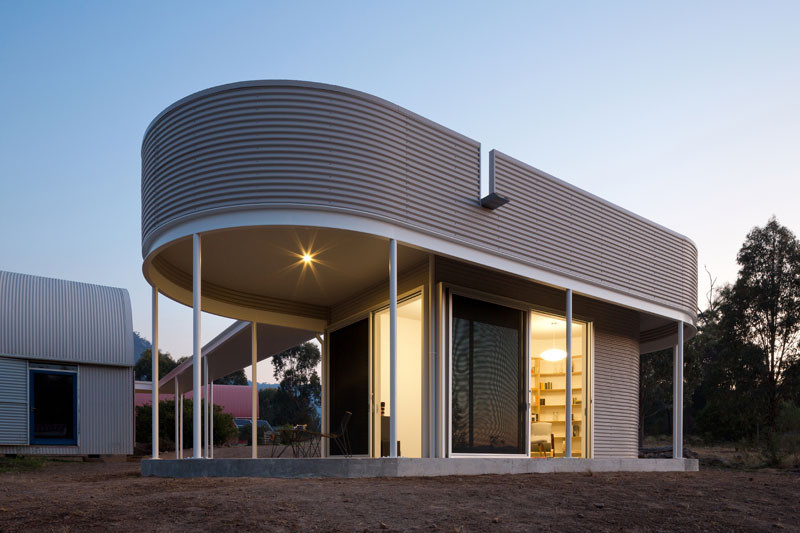 ---
The exterior of the space is clad entirely in non-combustible metal sheeting.
---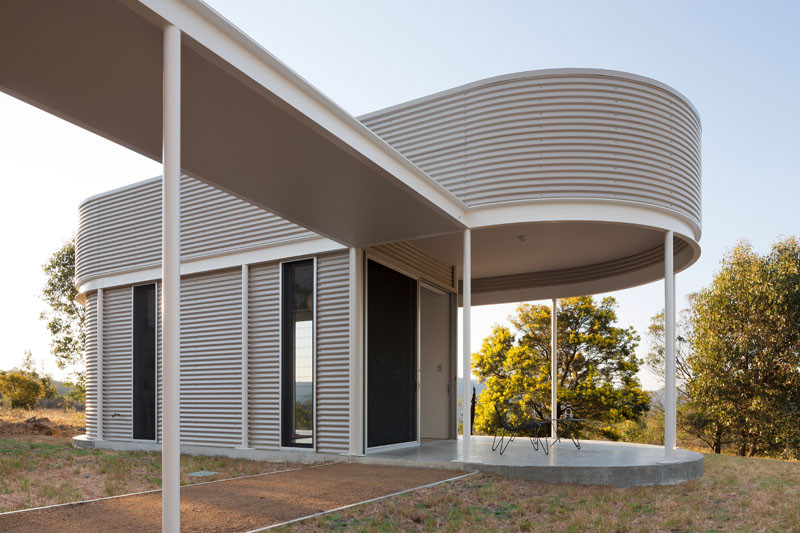 ---
A covered walkway connects the various pavilions.
---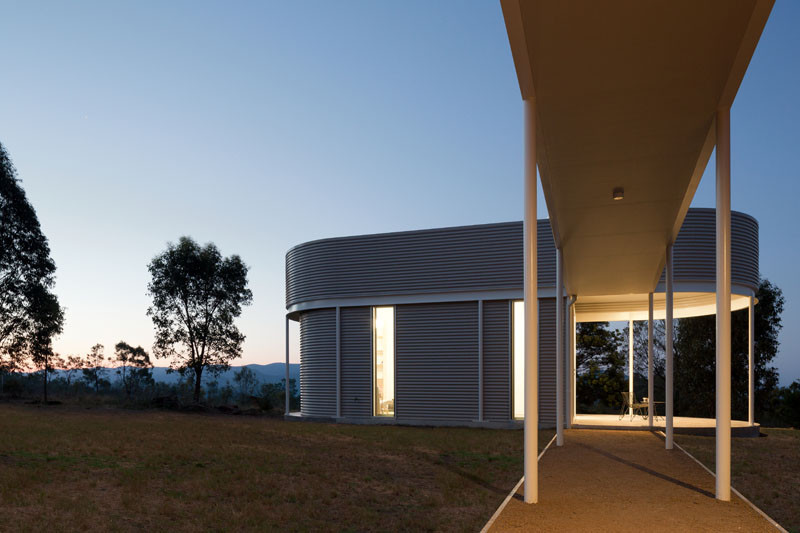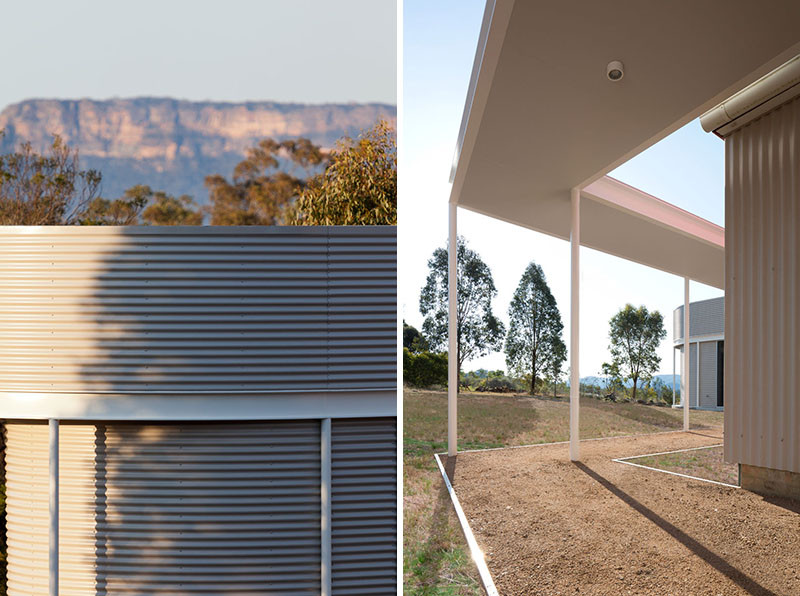 ---
Inside the reading room, there's a curved bookshelf that matches the shape of the building.
---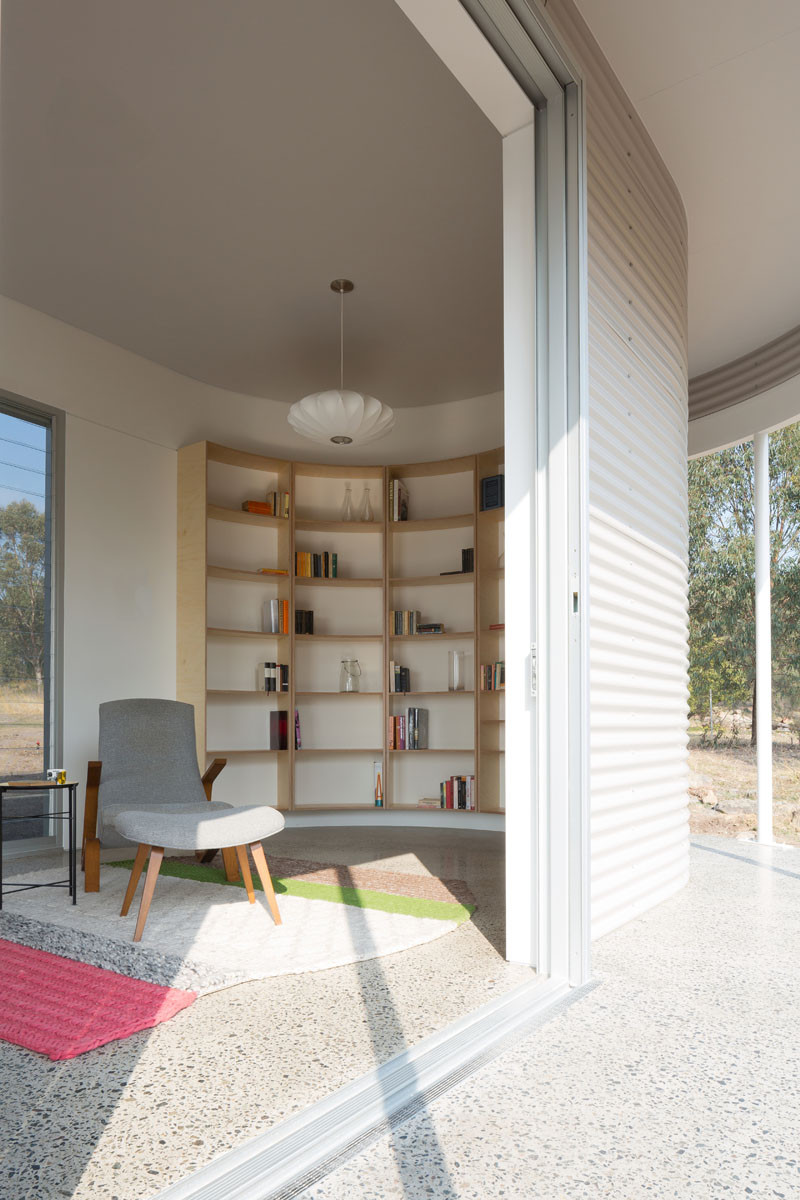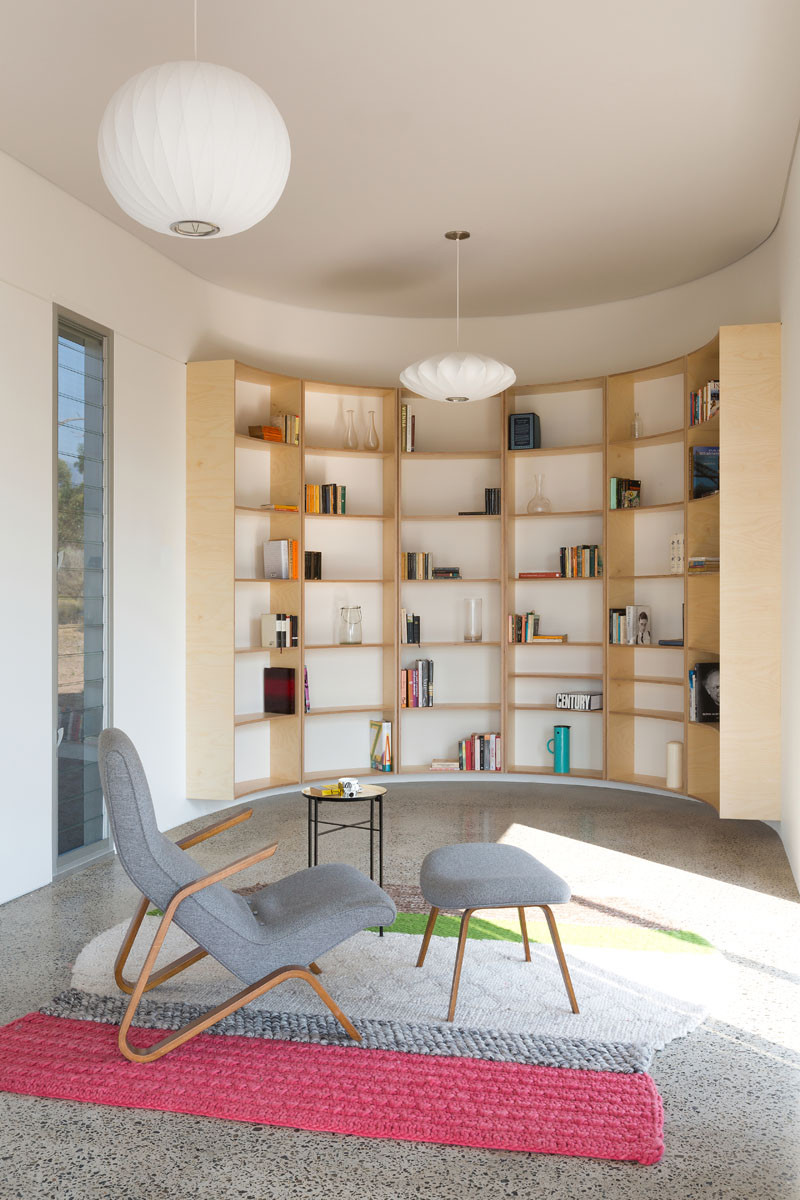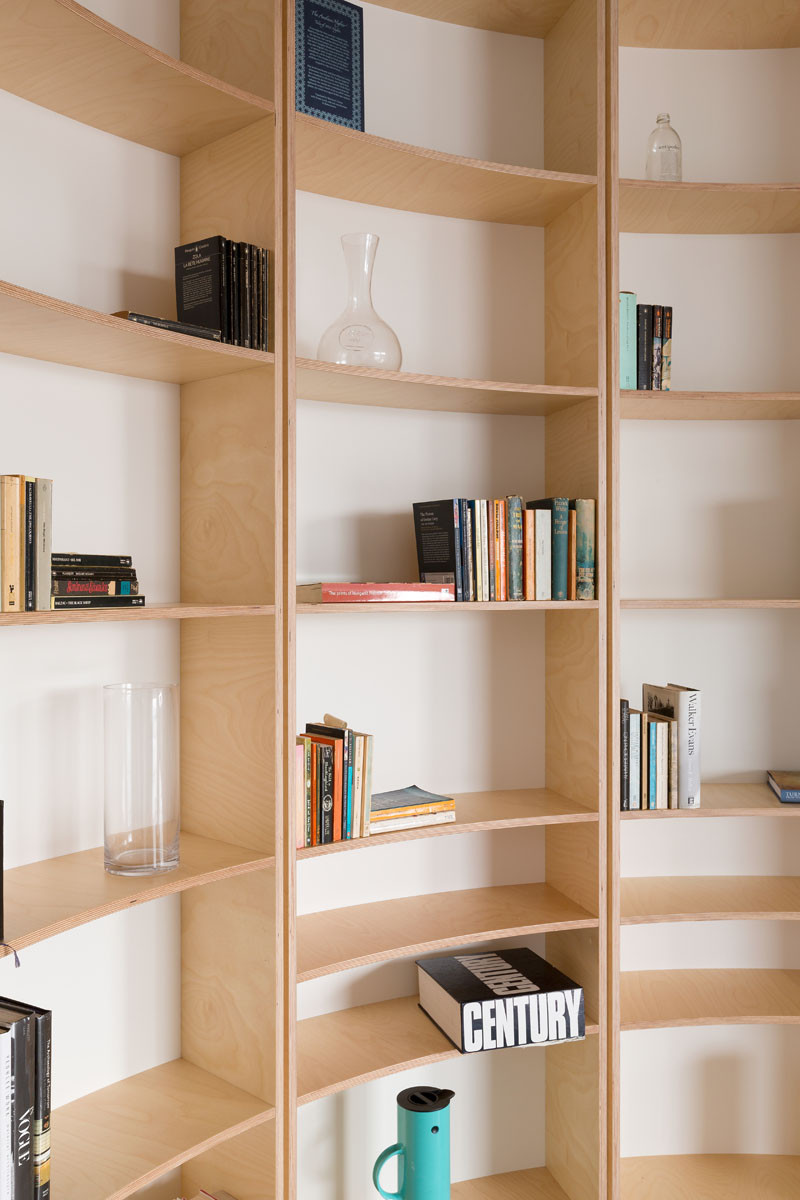 ---
To keep things cozy, there's a wood burning fire, and when the weather's nice, there's a small covered patio with a table and chairs.
---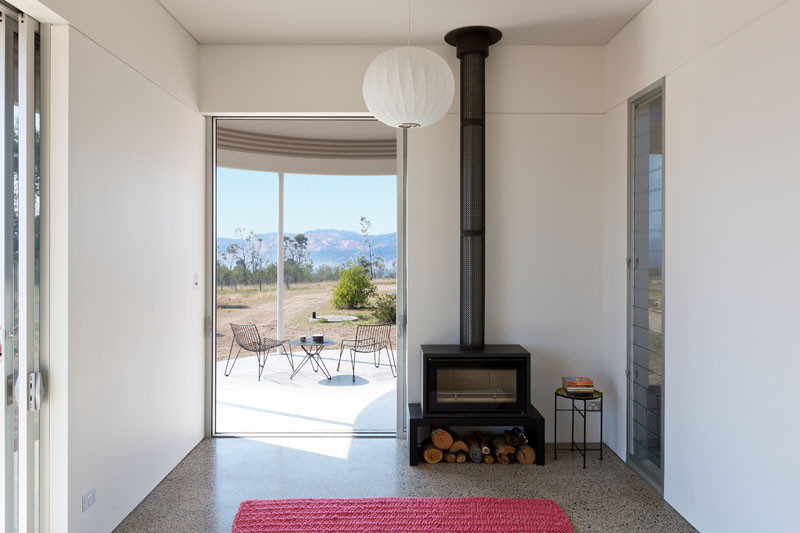 ---