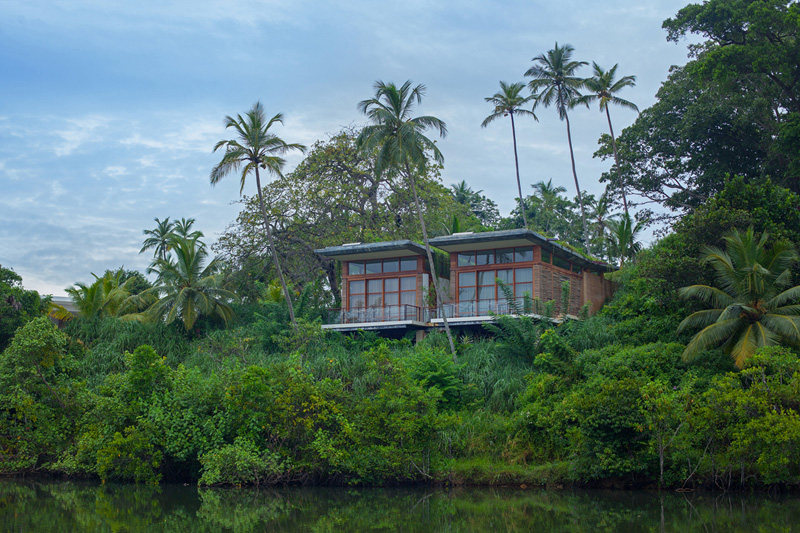 Situated in the middle of the Koggala Lake in Sri Lanka, lies TRI, an island vacation resort, designed by architecture firm A00.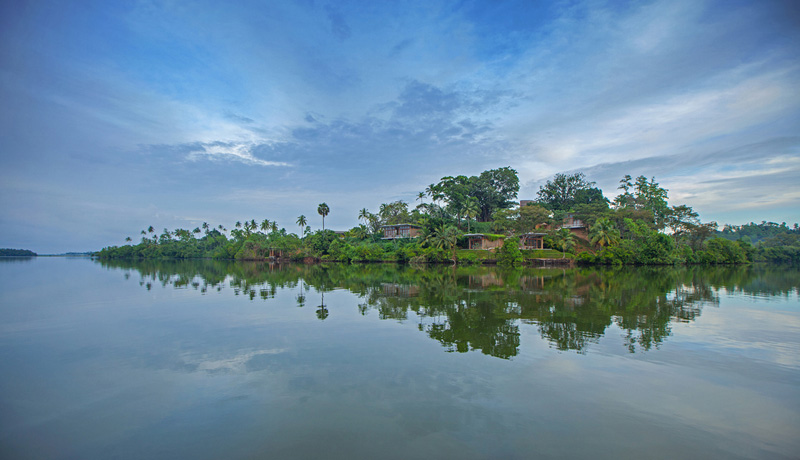 To get to the island from the mainland, you take a 10 minute cruise on a solar-powered boat.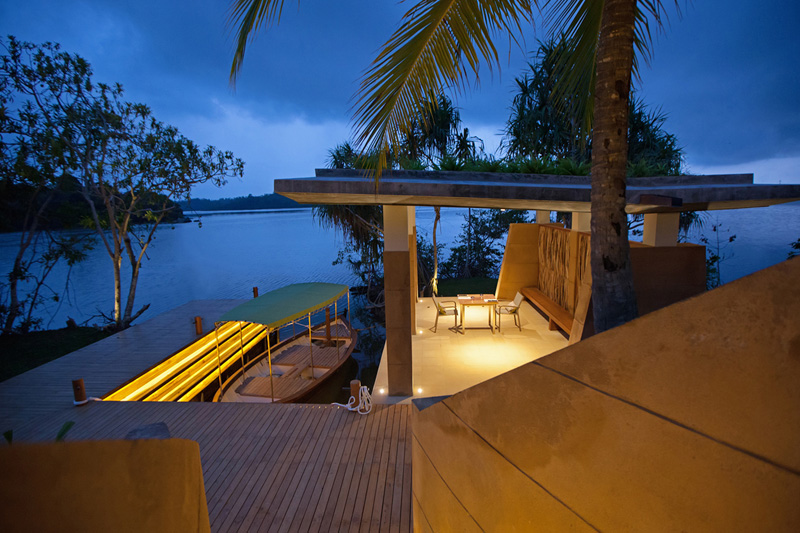 Once on the island, you will discover that the resort has been designed with its ten suites spiraling outwards from a central water tower, that has 360-degree views from the top.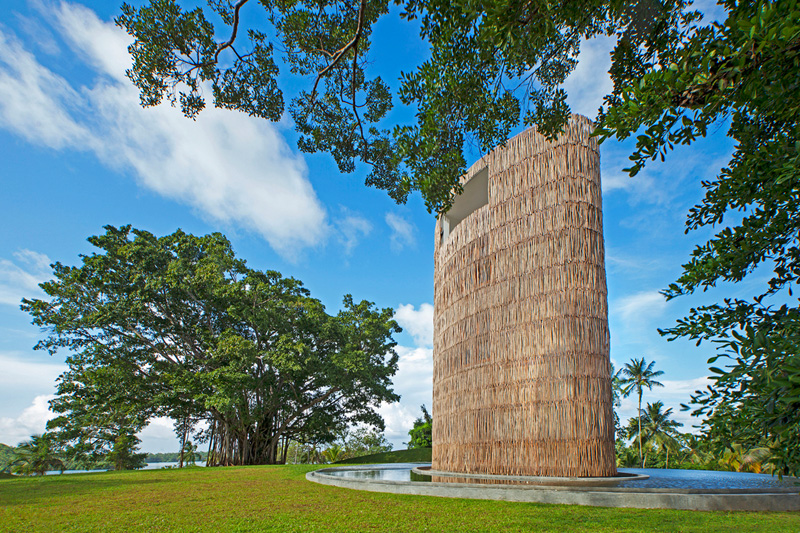 When you're on the island, there are a few activities to enjoy…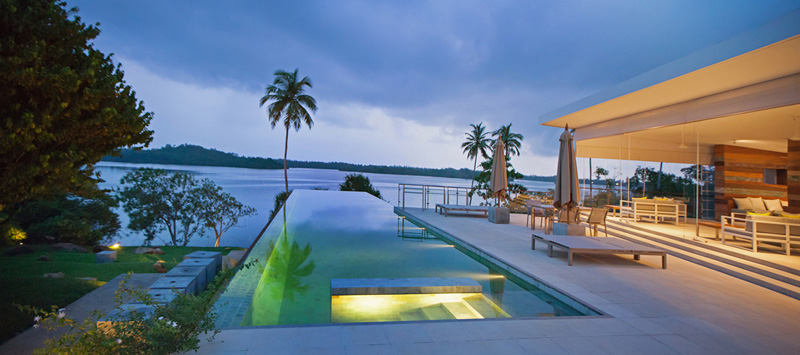 Like this infinity edge swimming pool, with views of the lake.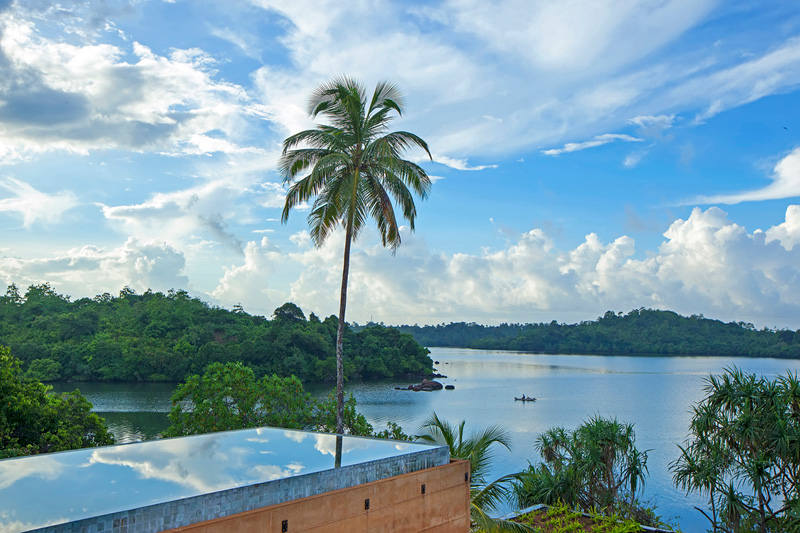 Or the library, with floor-to-ceiling windows, with views of the plants outside.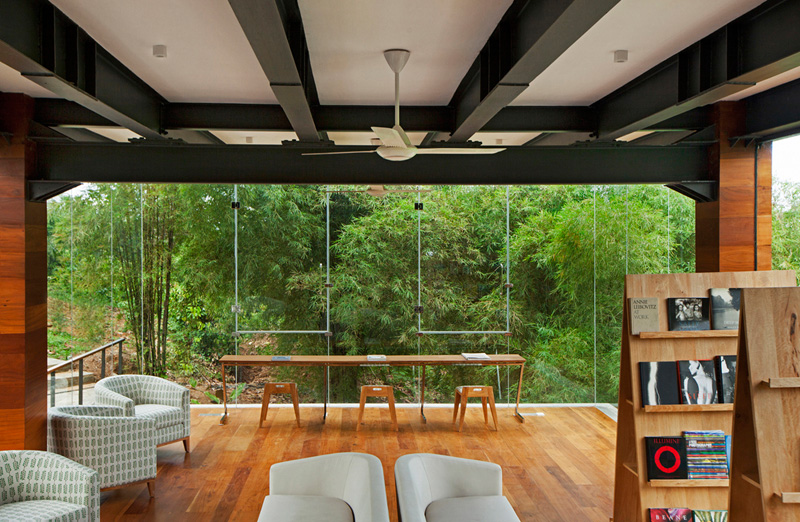 Relax with a massage.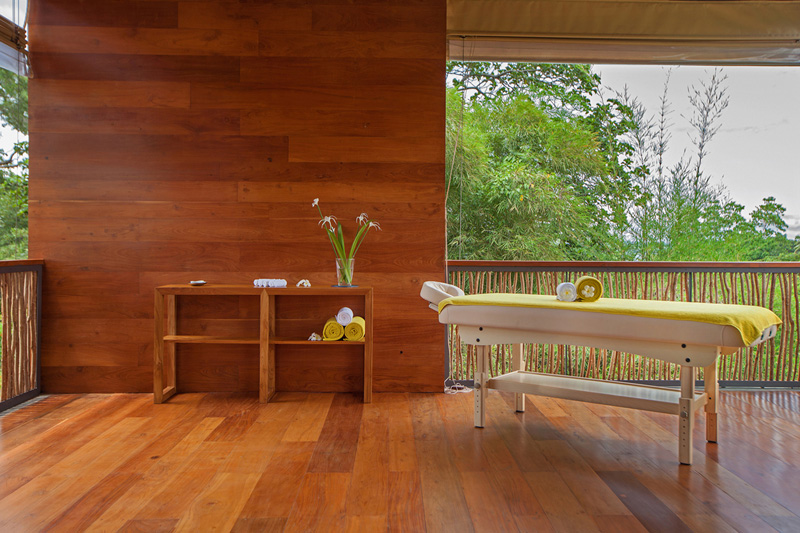 Or take in some yoga.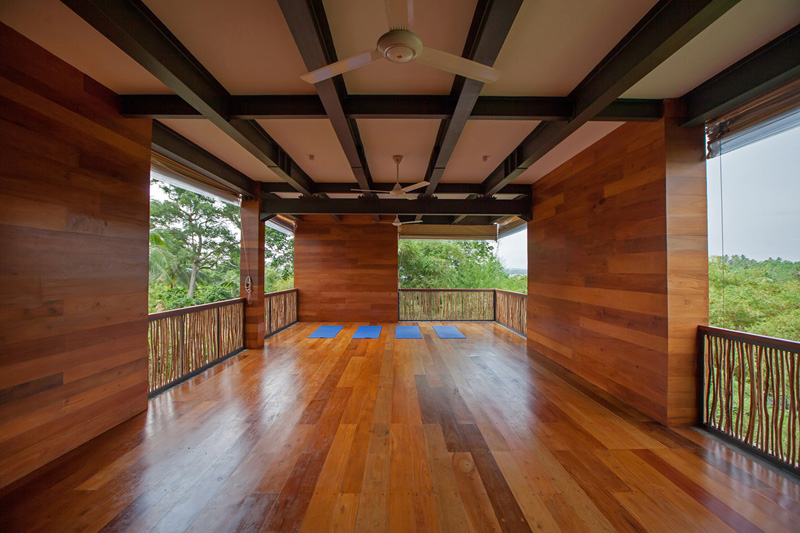 Each of the suites are designed to take advantage of the jungle views.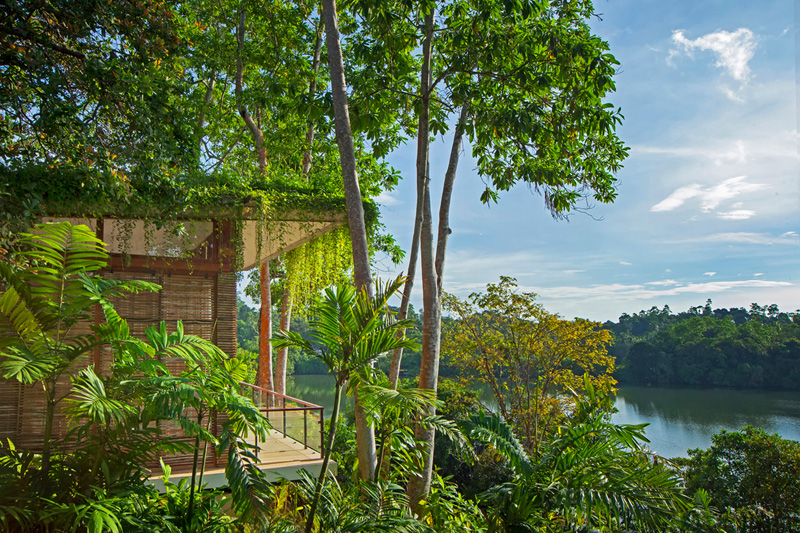 The interior of the rooms are an oasis of contemporary comfort.