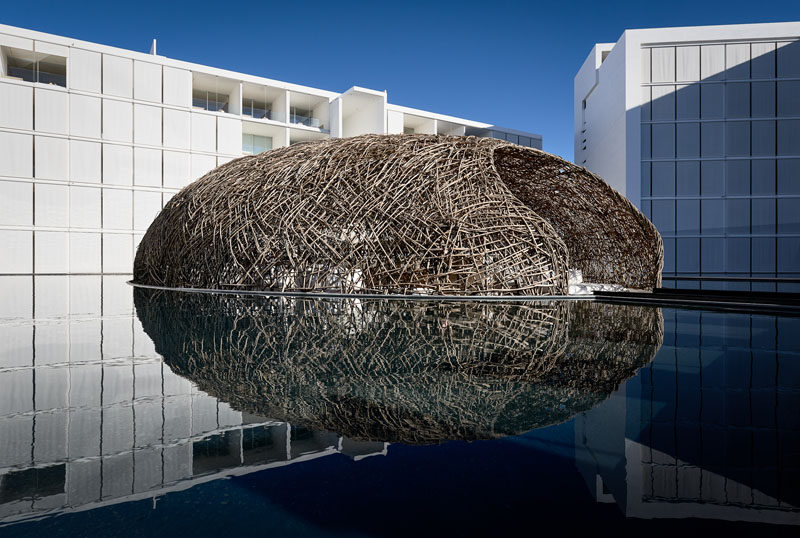 Surrounded entirely by water and seeming to float right on its surface, this special seating space is one of the three restaurants at the Mar Adentro Hotel, designed by Miguel Ángel Aragonés, in San José del Cabo, Mexico.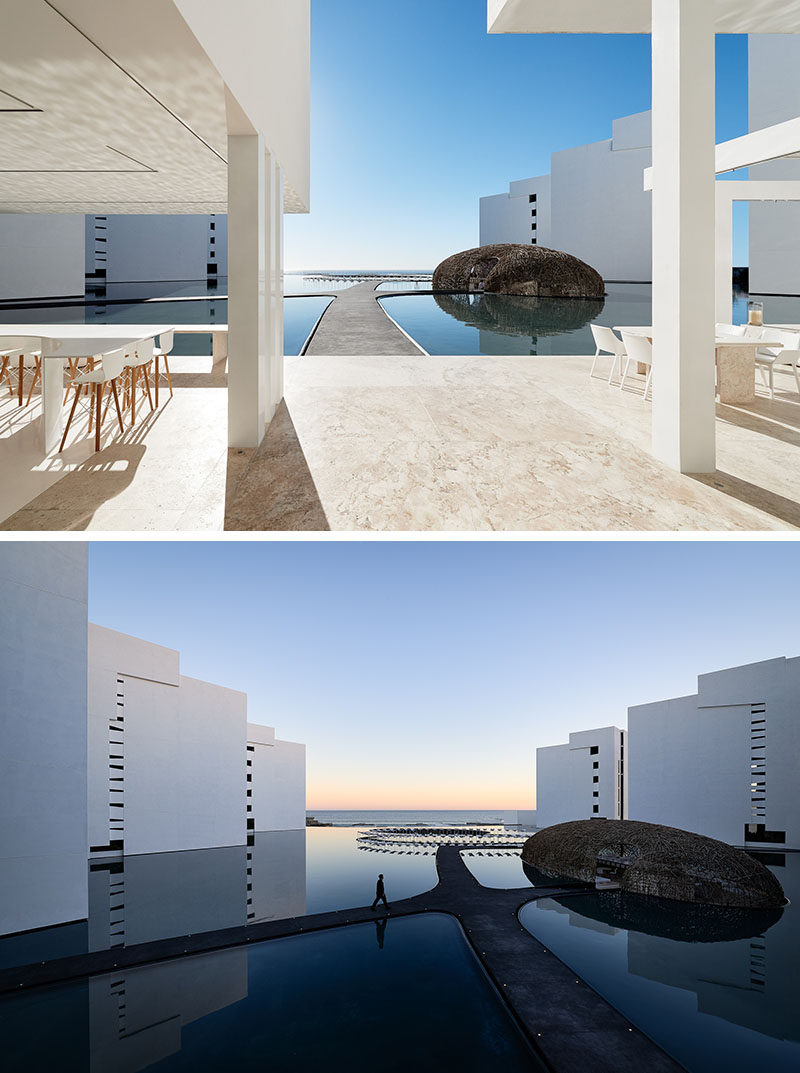 ---
The name "Nido," which in English translates to "nest," is well suited for the restaurant. The design is inspired by that of a twig nest you'd be likely to find in nature.
---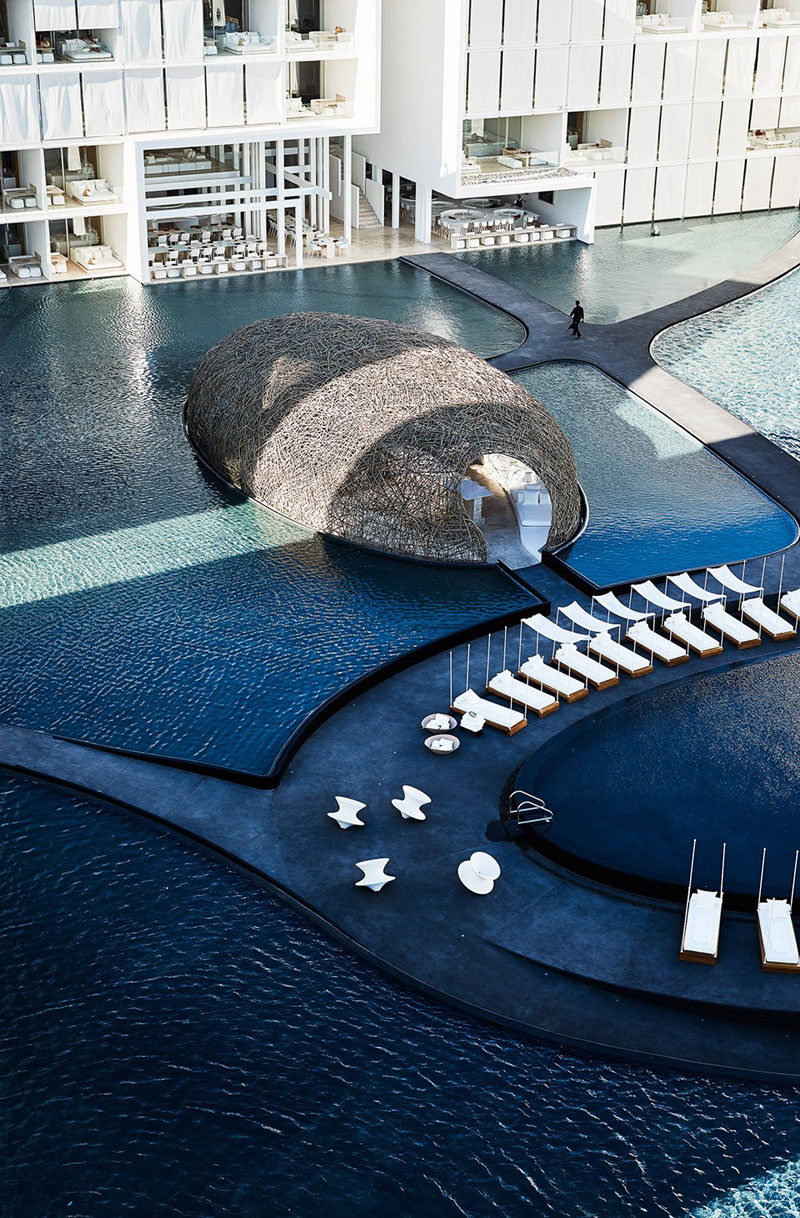 ---
A network of walkways around the restaurant connect the pool, hotel, and restaurant to each other, making it a dramatic journey to travel from one place to the next.
---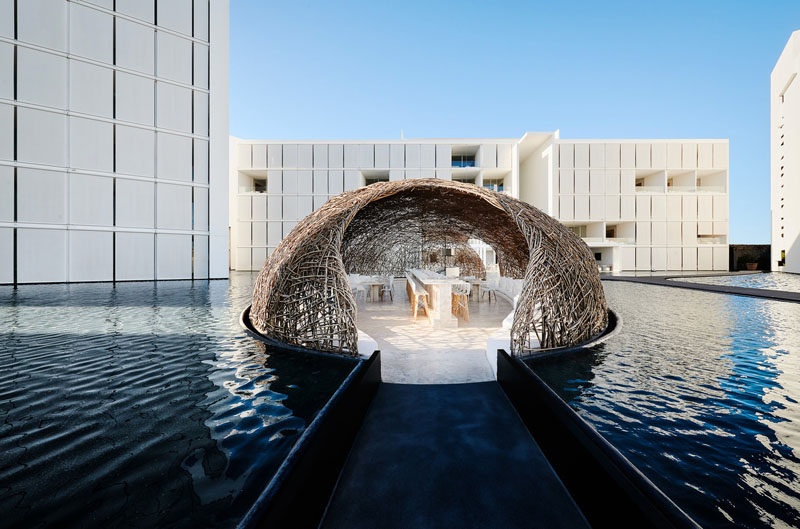 ---
Sitting below the water level surrounding it, the restaurant has a minimal interior with white chairs, bar tables, lounges, and a long, centrally located table running the length of it.
---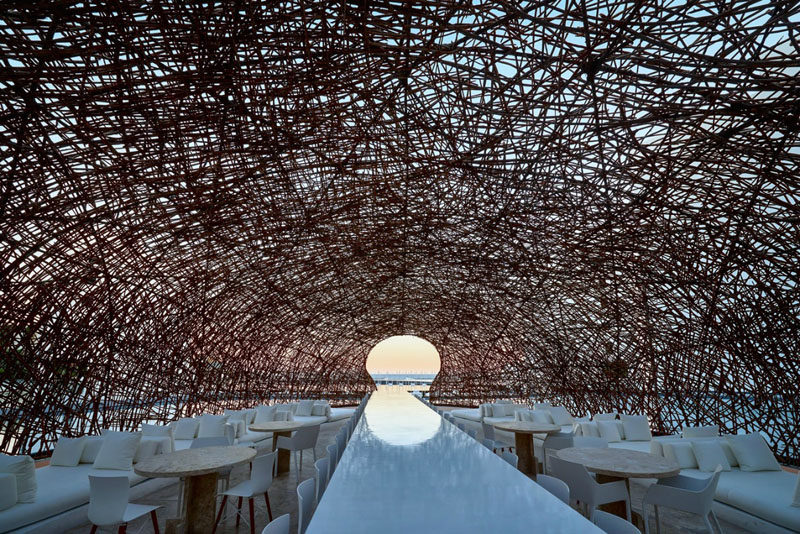 ---
At night, lights around the perimeter of the restaurant come on and cast a soft glow through the woven roof to create an otherworldly look and emphasize its floating appearance.
---