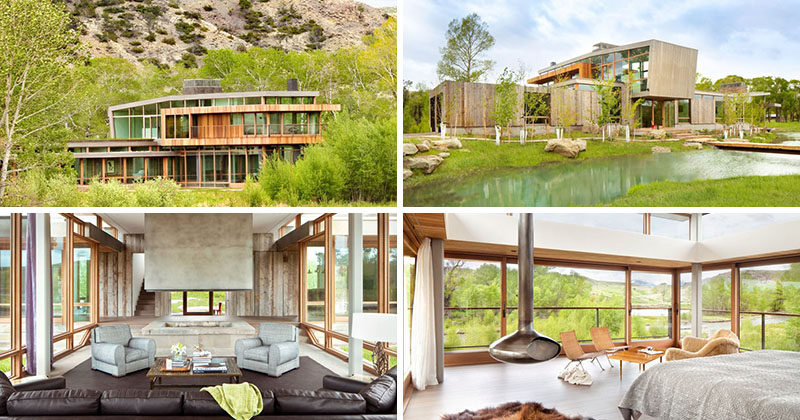 hughesumbanhowar architects designed this contemporary home on a 2000-acre ranch in Montana that's surrounded by hills, cottonwood trees, and rivers.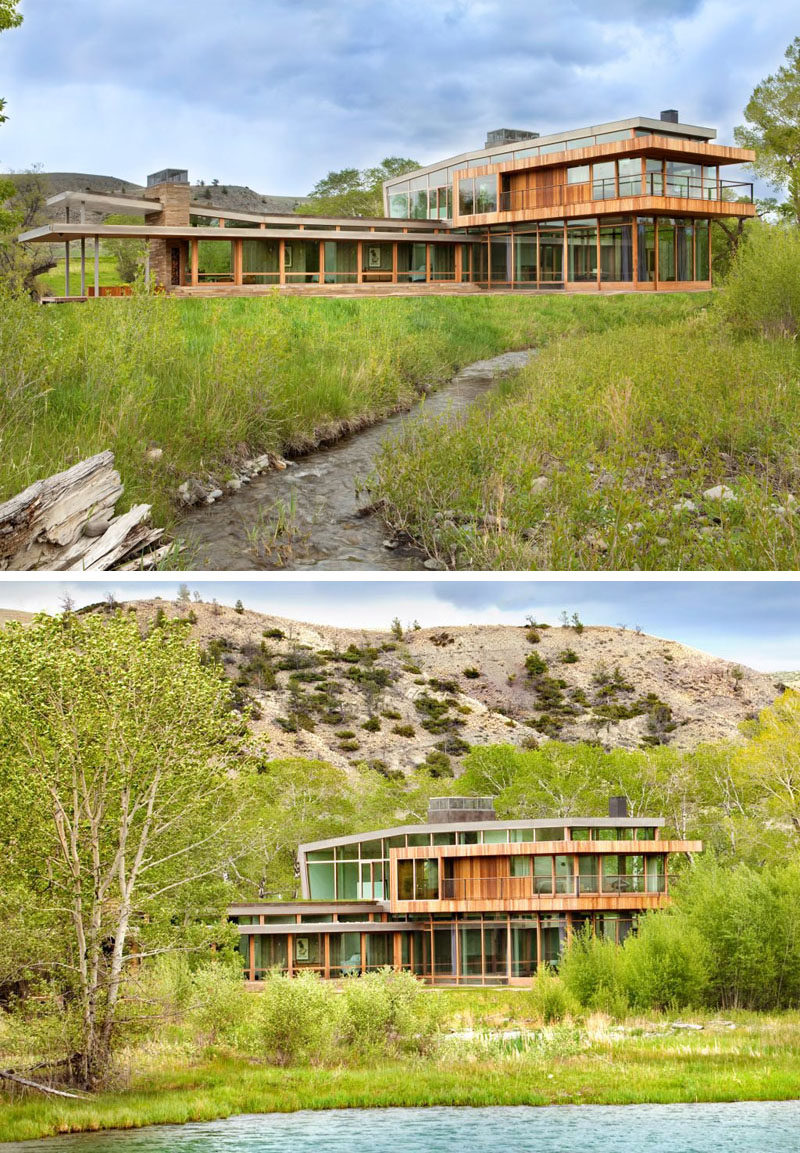 ---
Due to the closeness of the river which has potential to flood when the snow melts in the spring, the house sits on a 30" tall porous plinth lifting the floors well above the flood line, in turn the house will appear to float on the river as waters pass around and under the foundation.
---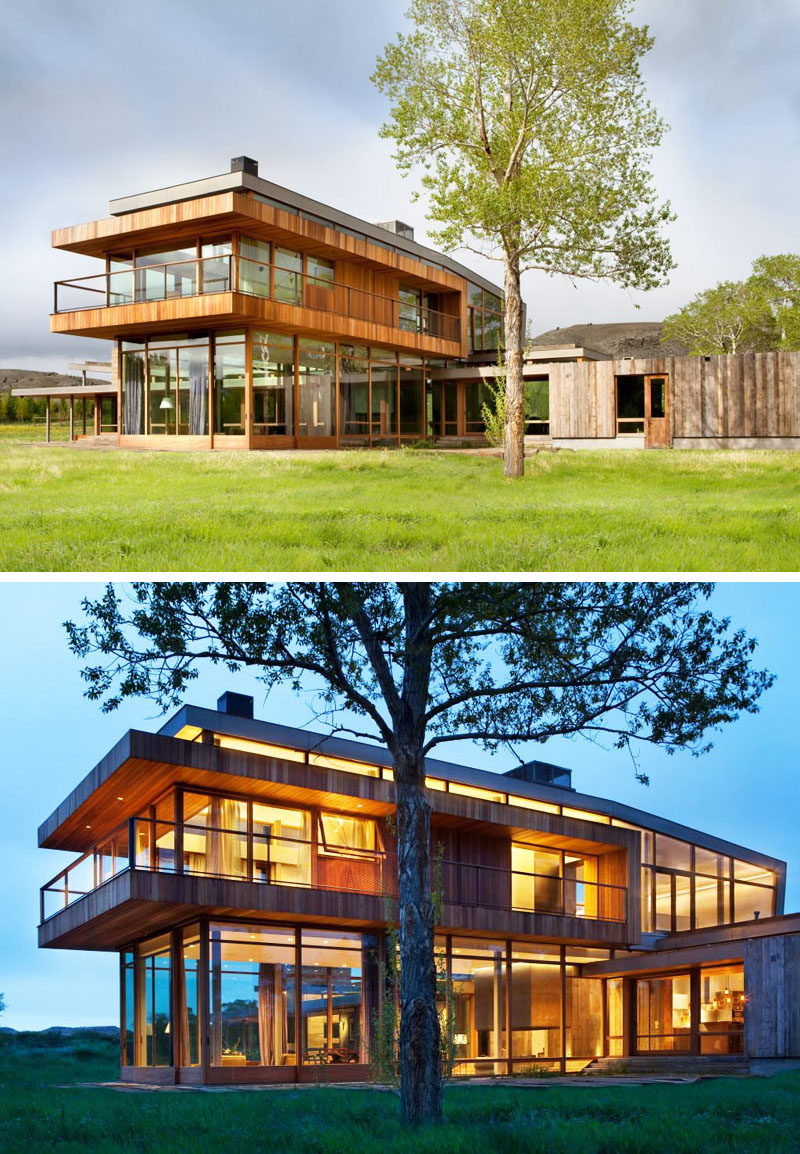 ---
The spring fed ponds around the house provide year round water features when the river can slow to a trickle during drought cycles.
---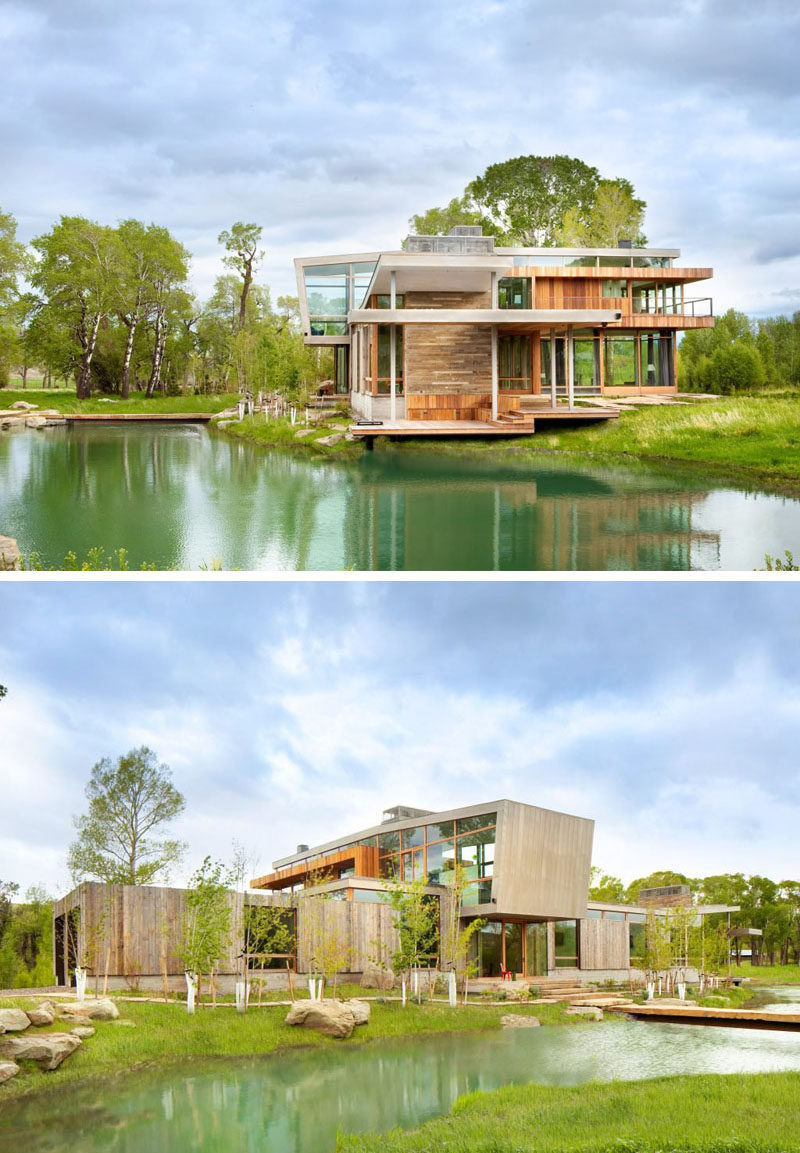 ---
A path guides you to the entrance of the home, with a small bridge helping cross the water.
---
---
Upon entering the home, you're greeted by a large fireplace and comfortable living room that's stepped down slightly from the entrance.
---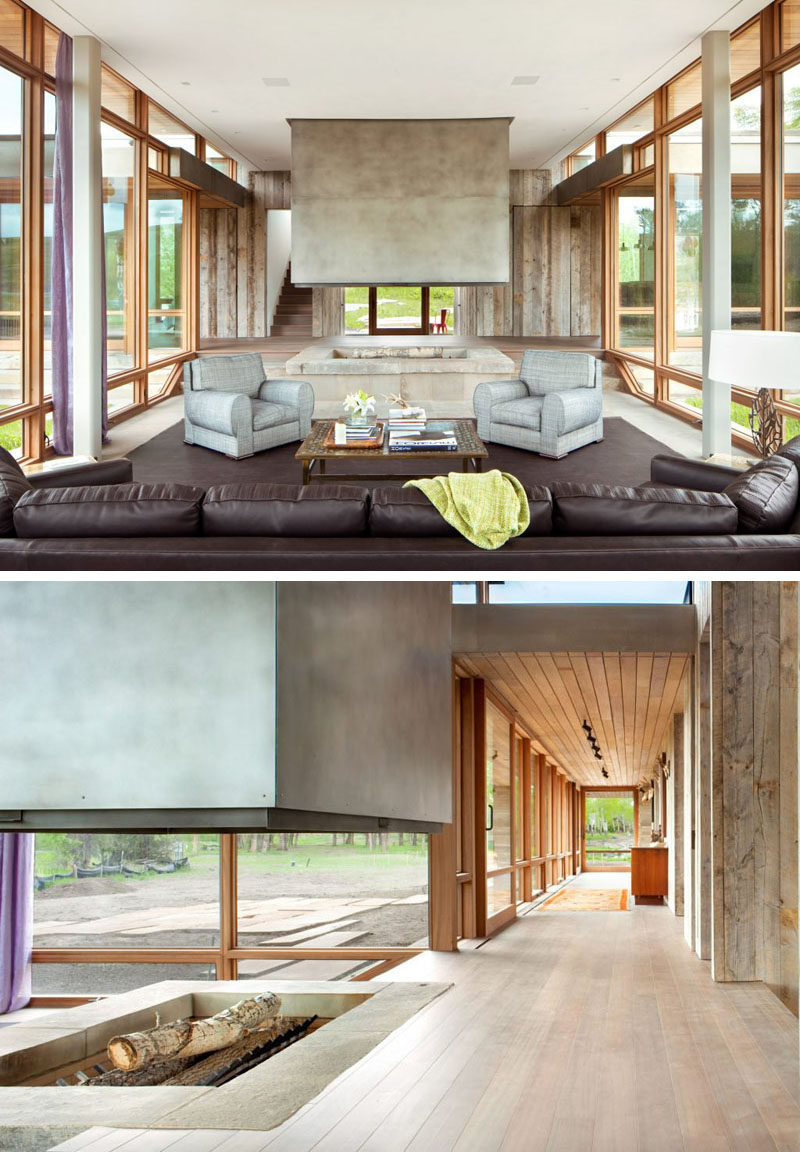 ---
Behind the sofa is a secondary sitting area with a day bed and a couple of lounge chairs.
---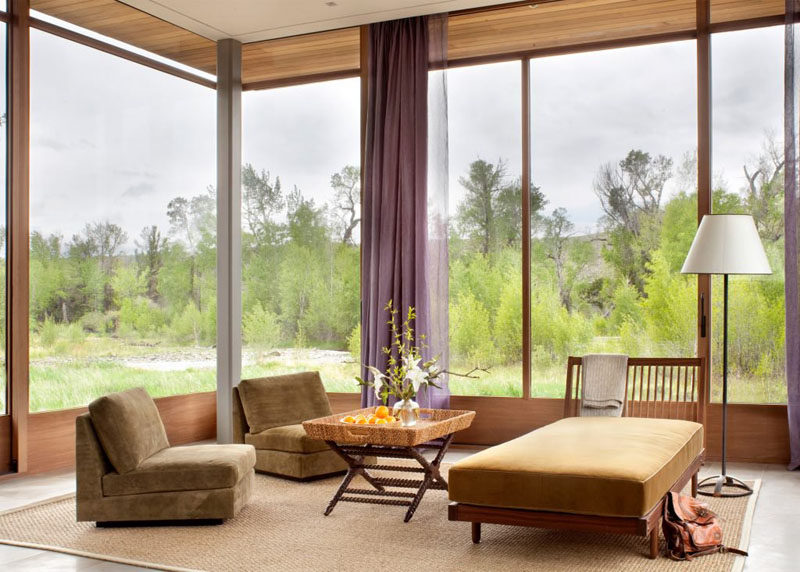 ---
In the kitchen, pendant lights highlight the island that has a small dining space attached.
---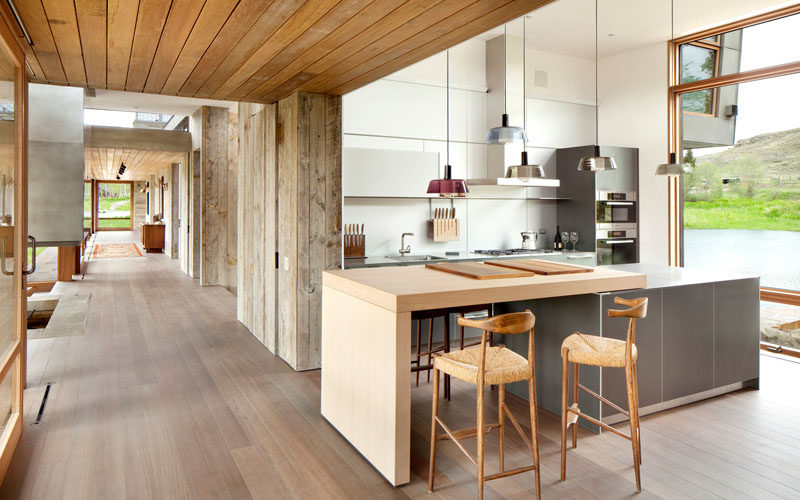 ---
Large windows provide ample natural light to the wood stairs that have been paired with glass railings to guide you to the upper floor of the home.
---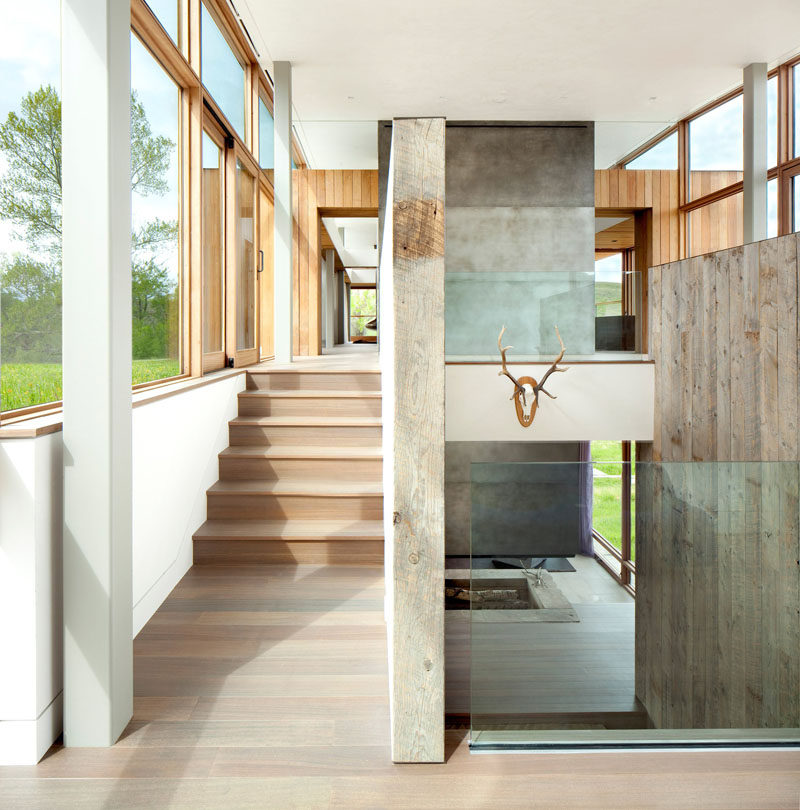 ---
Upstairs, there's another sitting area and fireplace, this time the view is of the surrounding hills and river outside.
---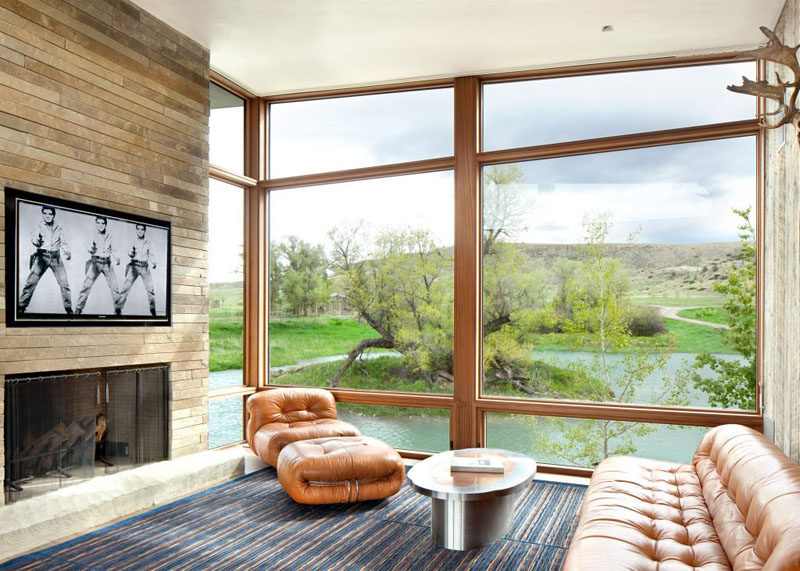 ---
The bedroom has windows on three sides, and access to a small balcony with views of the river. A fireplace makes sure it never gets too cold in the winter.
---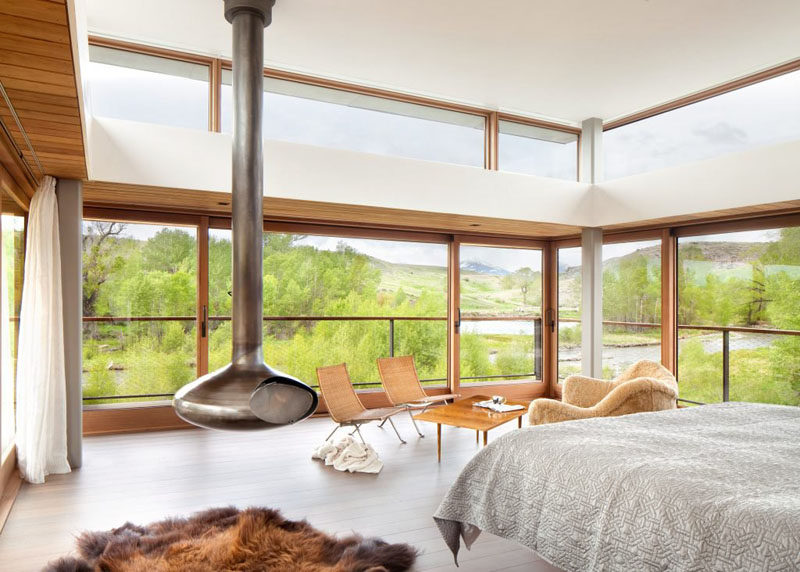 ---
In the bathroom, the wood bathtub and fireplace make it an ideal place to relax and enjoy the view.
---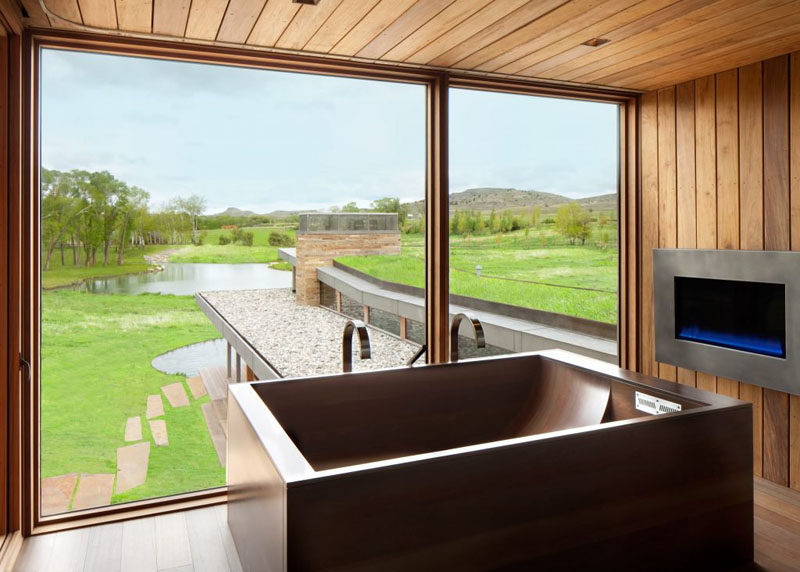 ---
Back outside, there's a native planted sod roof that's visible from the upper level of the home.
---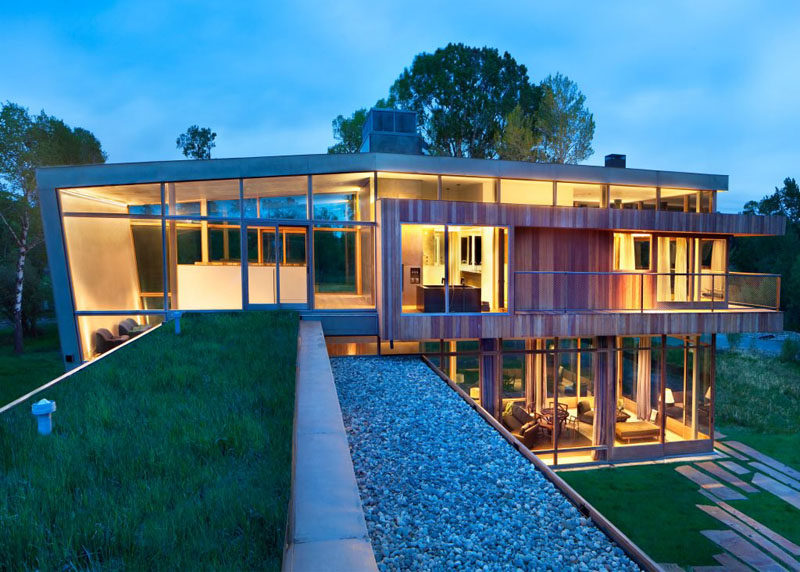 ---
Here's a look at the rear of the home that shows two garages.
---