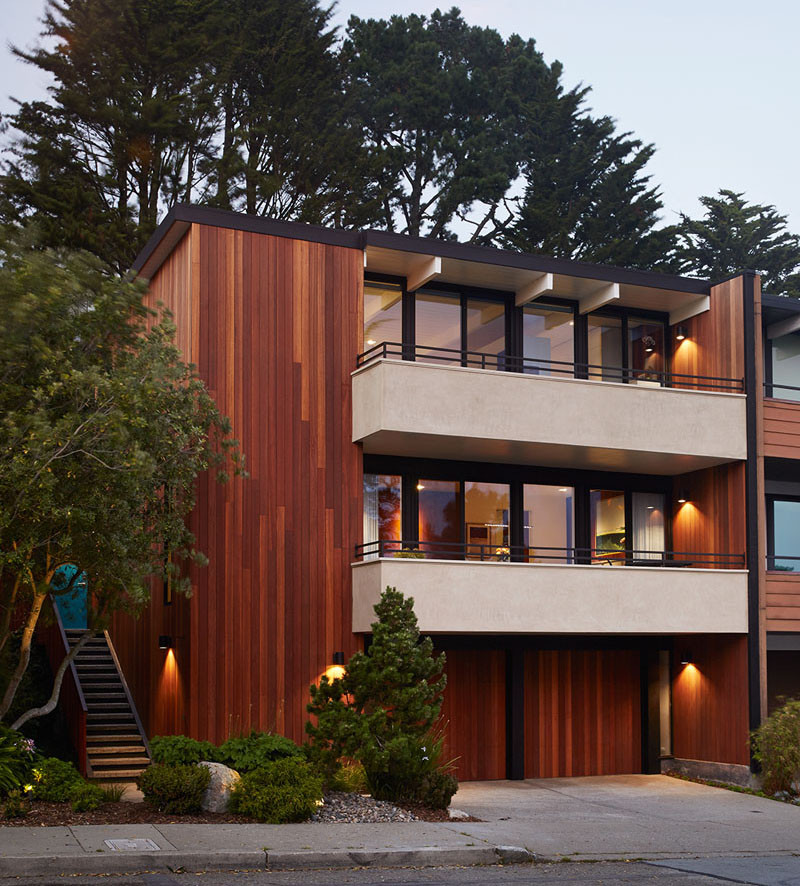 This updated 1962 Eichler home in San Francisco is the result of an extensive remodel designed by Klopf Architecture.
Their clients wanted a brighter home with clean lines and visual surprises that would blur the boundaries between inside and outside.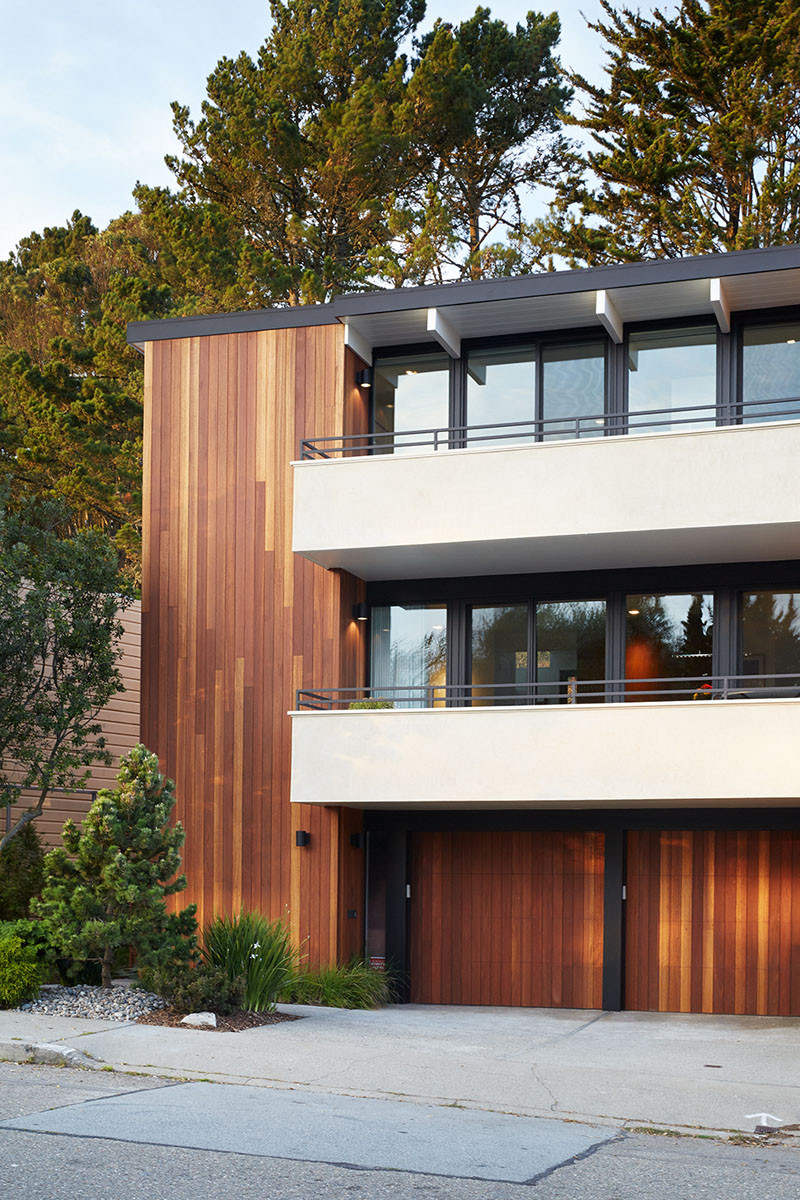 ---
Here you can see how they updated the home when compared to that of their neighbors home.
---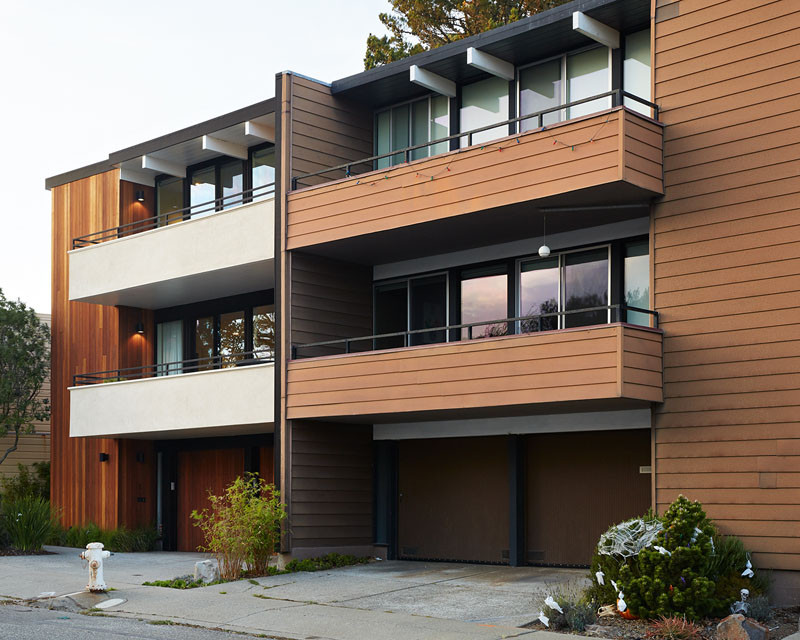 ---
Taking a cue from the original design, Klopf architecture eliminated the wood siding on the balconies and restored them to a smooth plaster.
---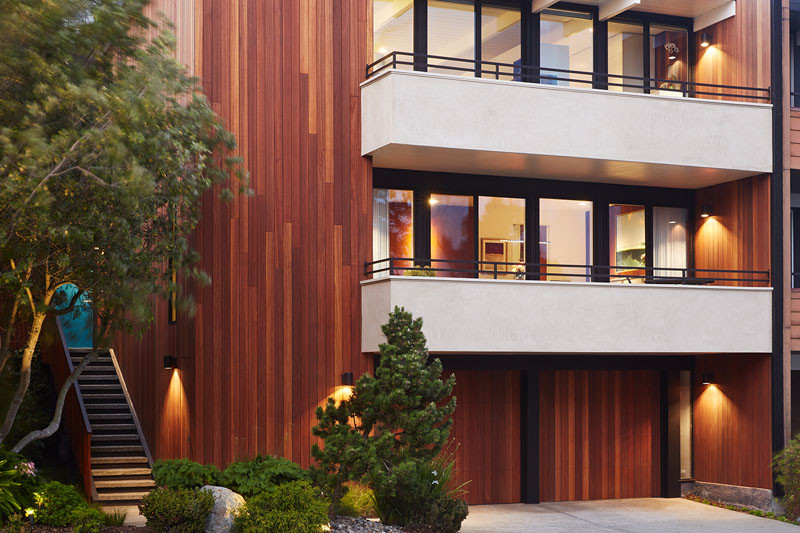 ---
The exterior siding on the rest of the house was also replaced with vertical Kayu Batu wood.
---
---
A newly landscaped courtyard by Outer Space Landscape Architects, helps to create an open and spacious feeling.
---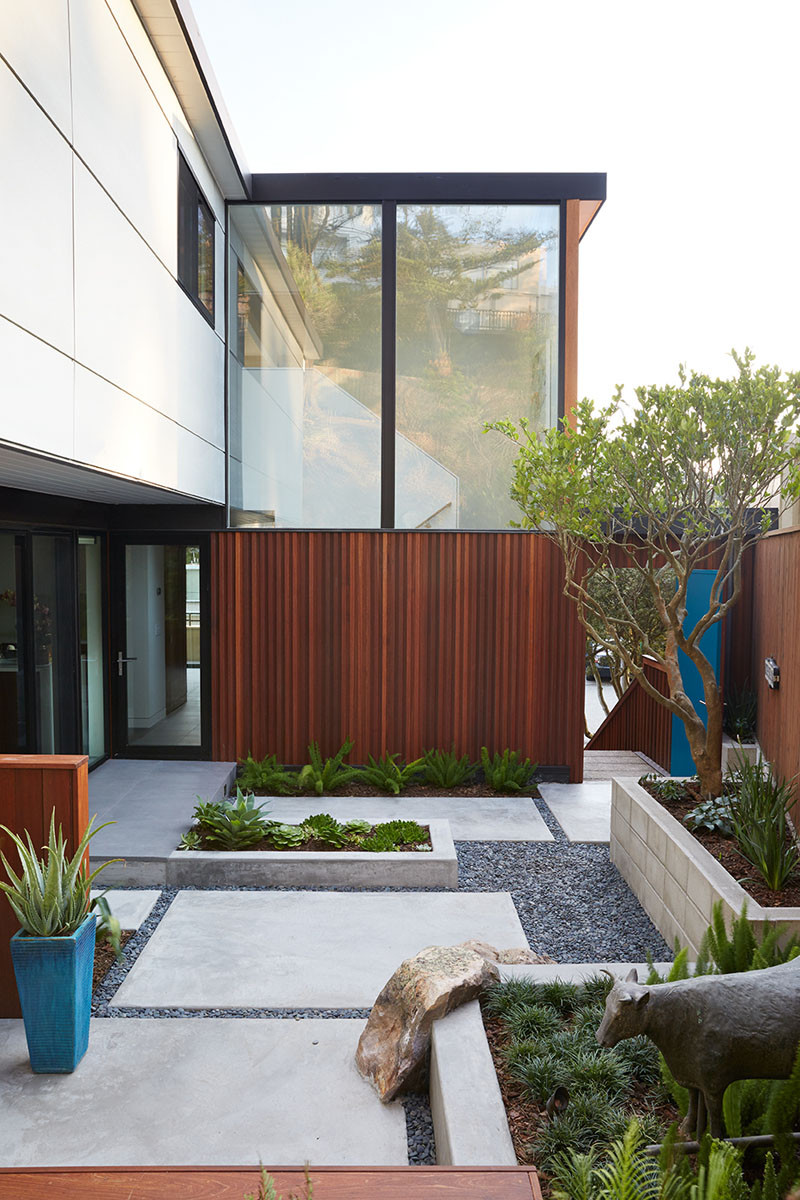 ---
Inside, wood stairs lead up to the various levels of the home, and large windows allow for plenty of natural light to fill the space.
---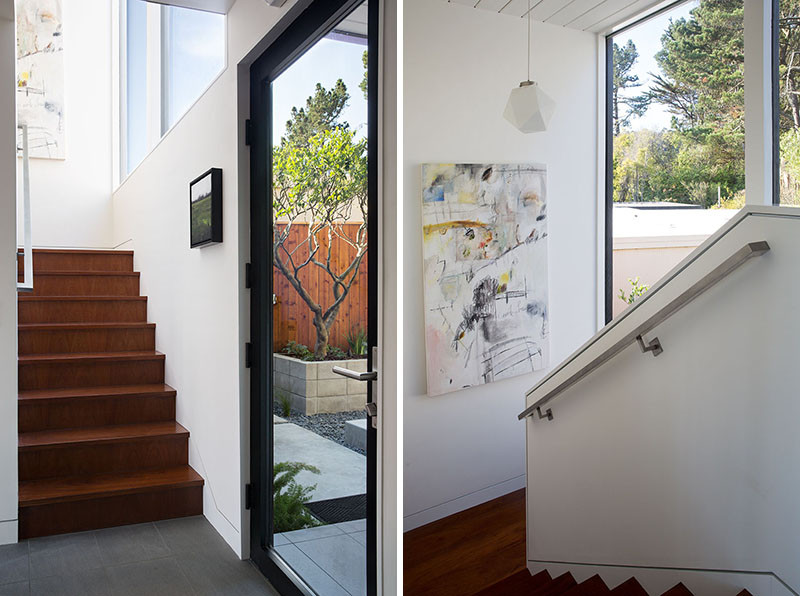 ---
Throughout the home, the architects worked with Benchmarc Woodworking to meticulously design and build custom cabinetry.
---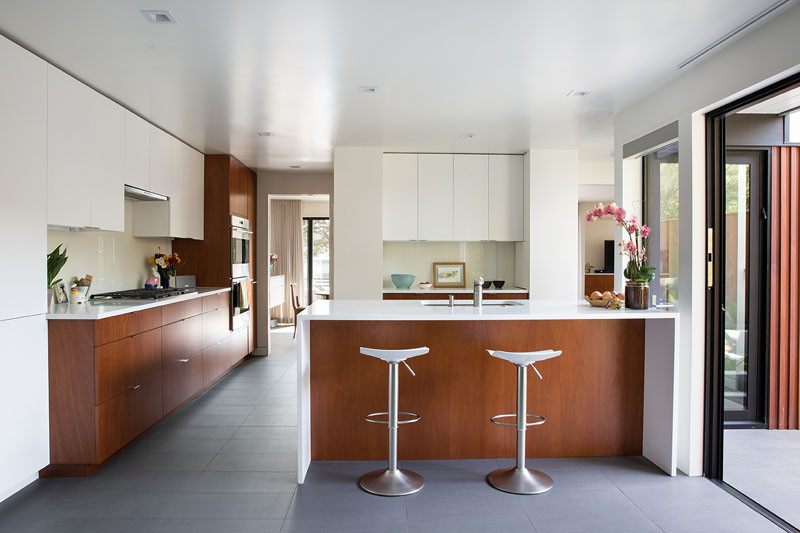 ---
A wall of mahogany and white cabinetry extends from the kitchen through to the family room, uniting the space.
---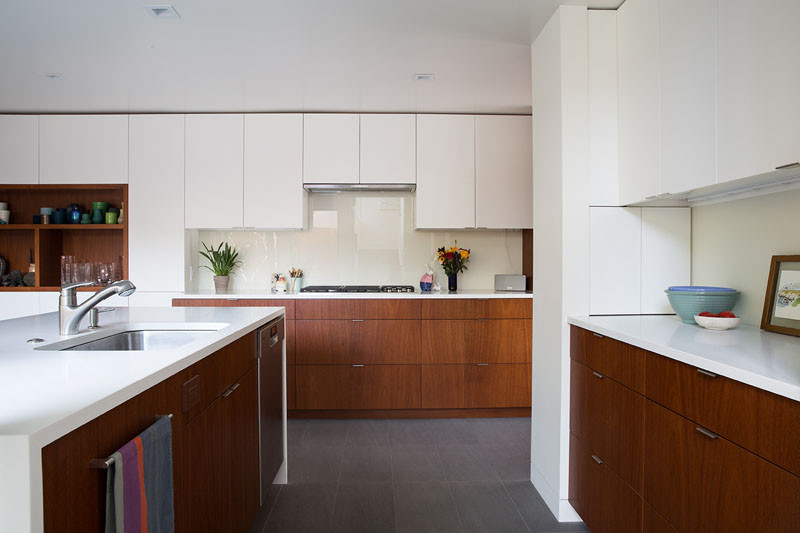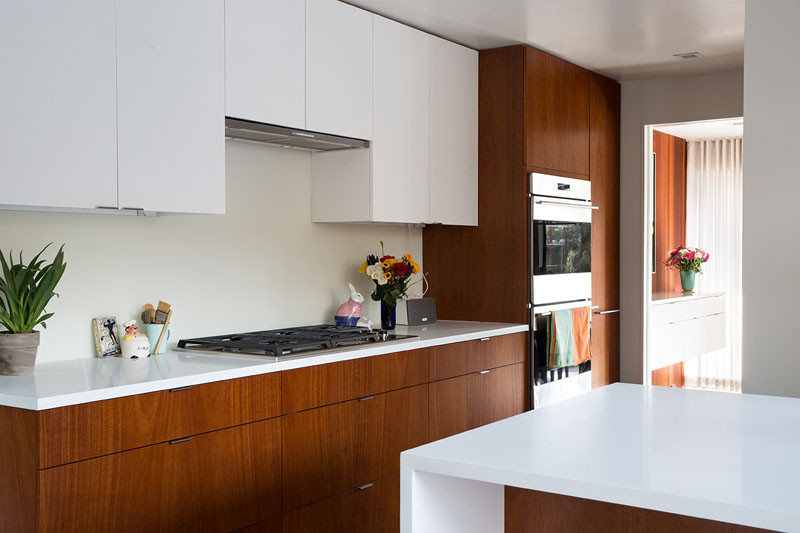 ---
A central island with a white countertop, provides plenty of space for entertaining.
---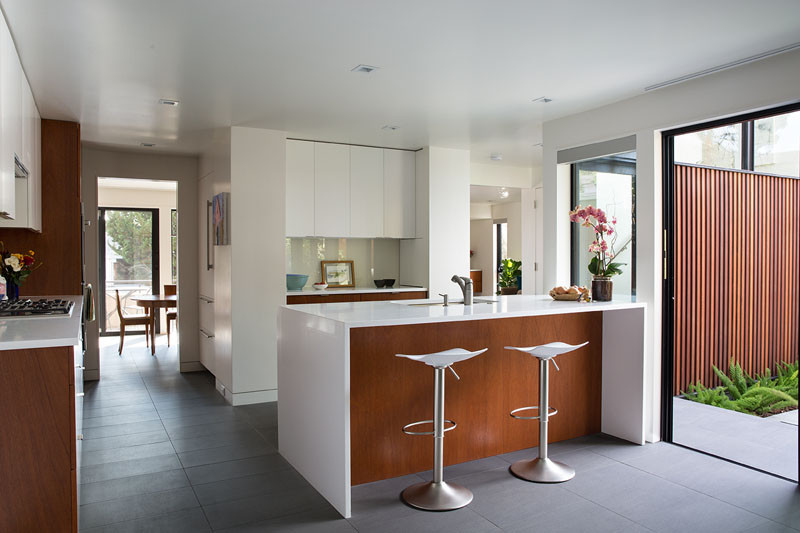 ---
The dining and family room both have hanging cabinetry to match the wall of cabinetry in the kitchen.
---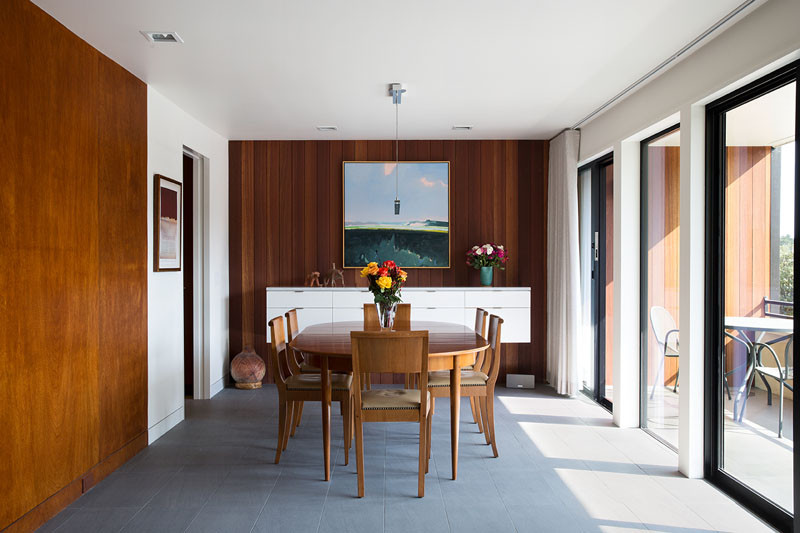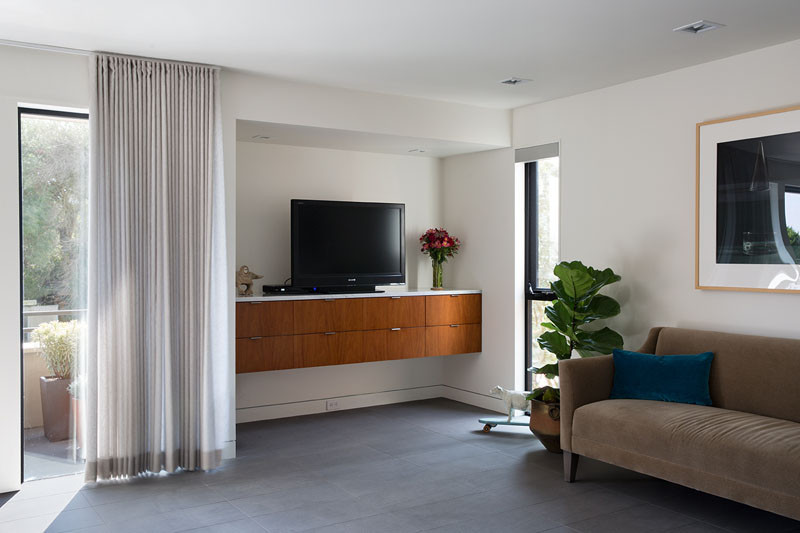 ---
Two smaller bedrooms were opened up and turned into a spacious master suite.
---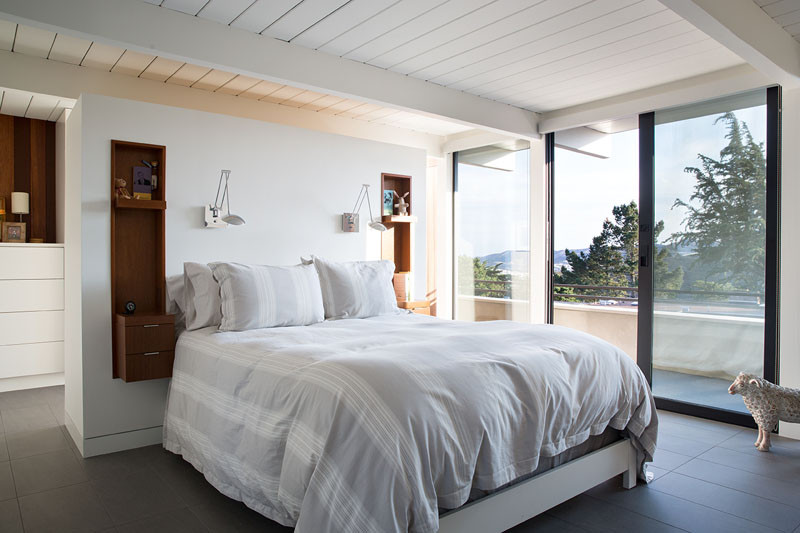 ---
There's an open closet / dressing area tucked away behind the bed.
---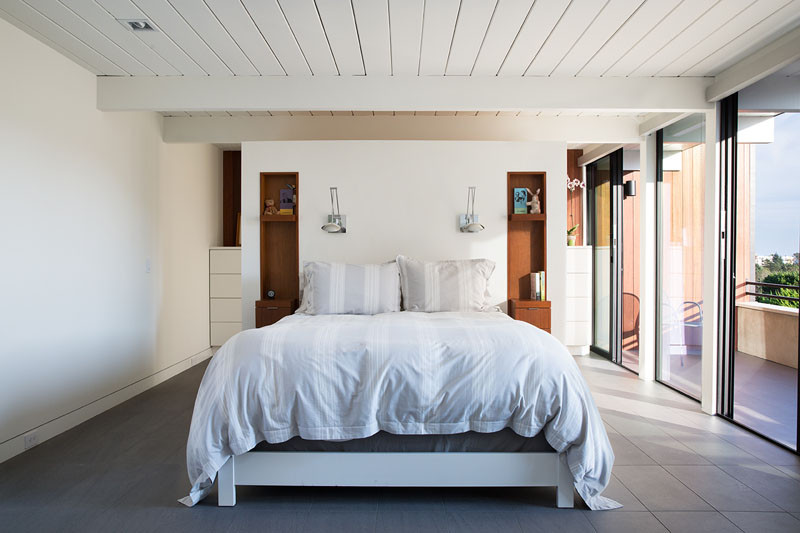 ---
More custom cabinetry has been included in the bedroom, with these built-in side tables.
---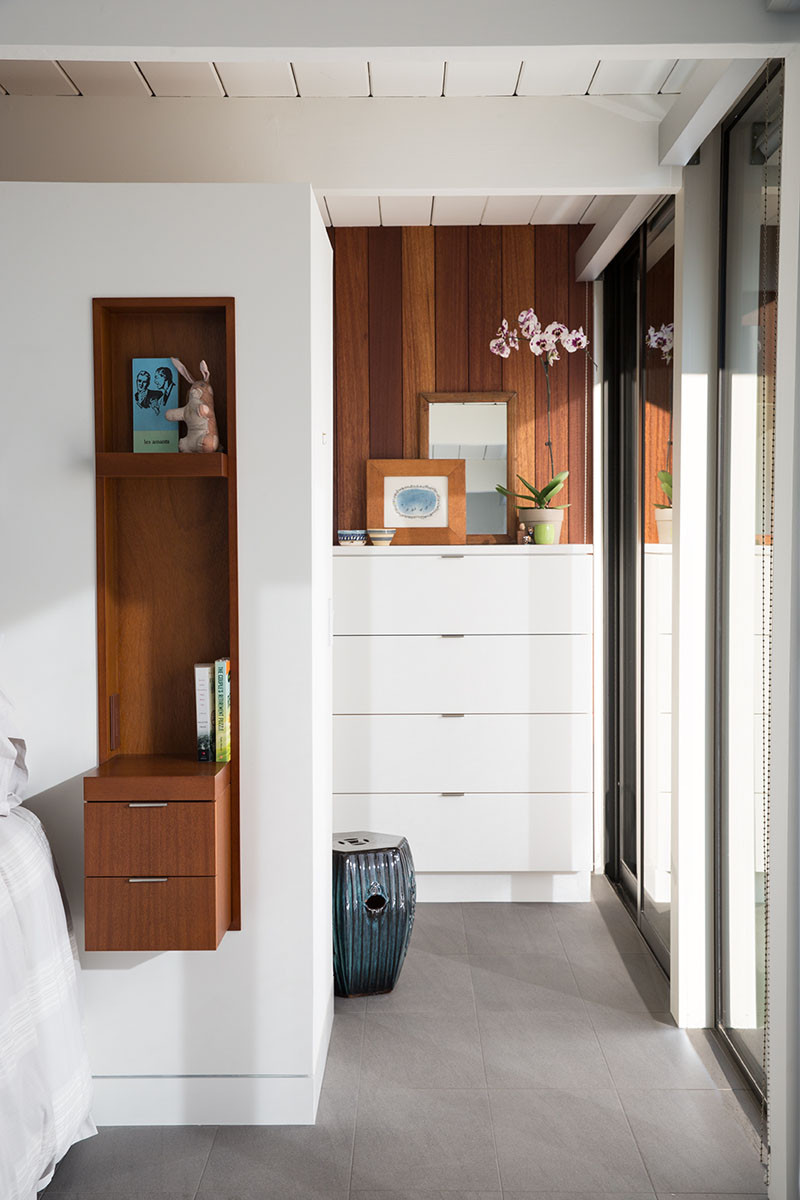 ---
Finally. here's a look at the bathrooms that were also remodeled.
---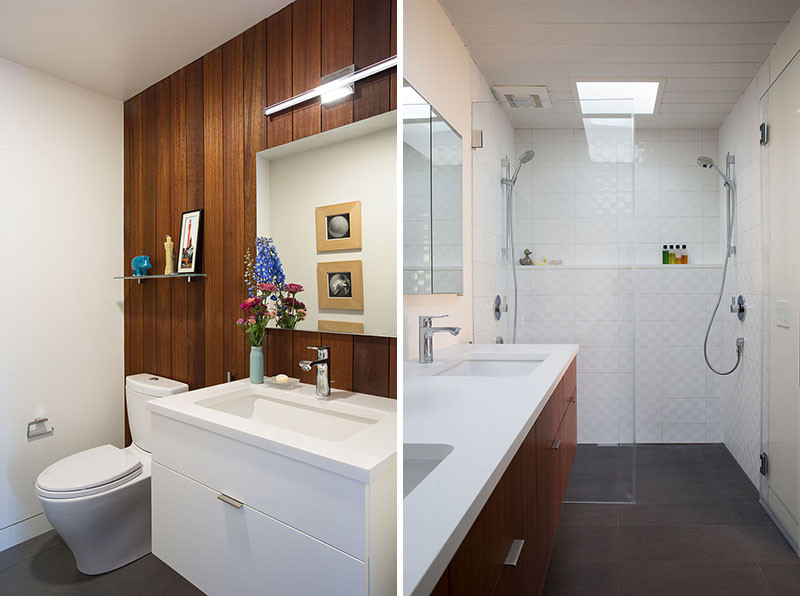 ---