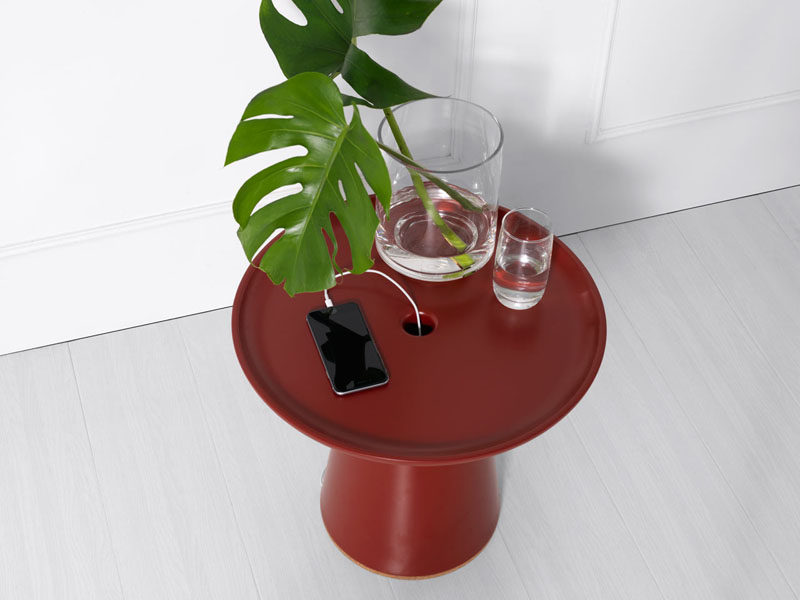 Designer Luca Nichetto has launched a new table for ZAOZUO that deals with the everyday problem of having charging cables scattered around your home and looking unsightly.
'On' is a side table designed with a hole in the middle of the tabletop, allowing your cables to be hidden within the void underneath.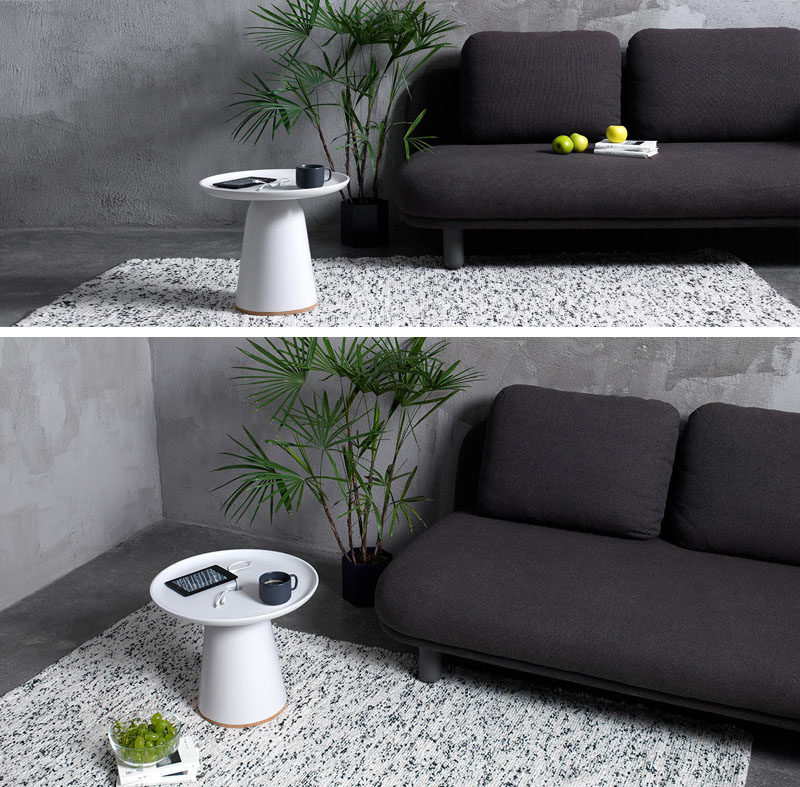 ---
Within the table, there's a space where you can hide a power bar, allowing you to plug-in all of your device chargers. In the cork base, there's a small notch in the cork to let your power bar cord be easily accessible.
---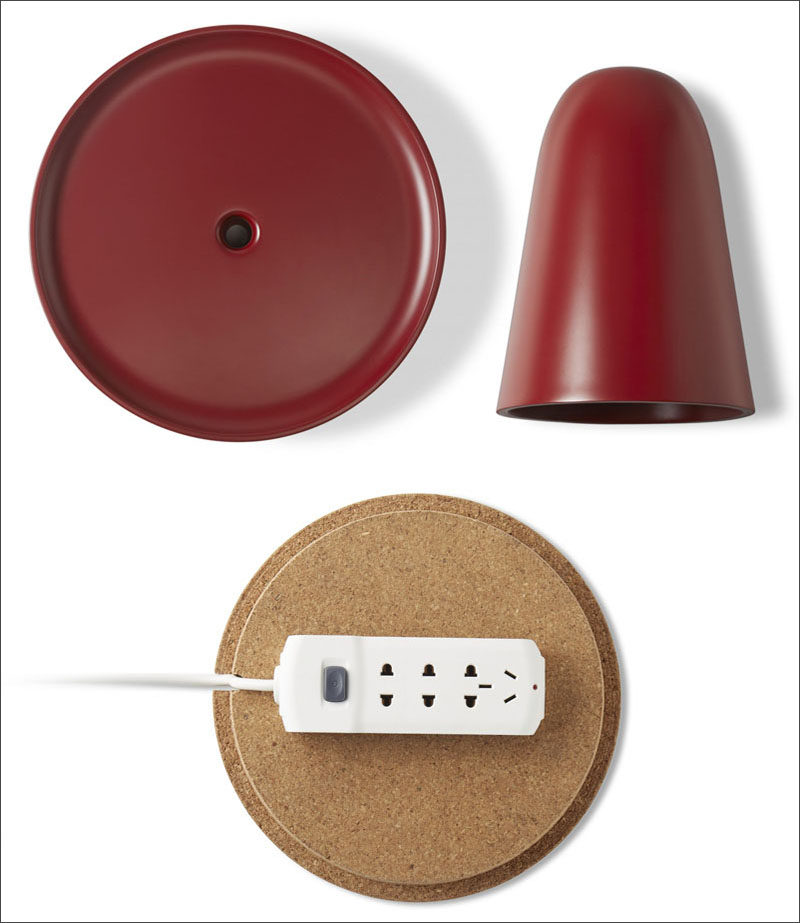 ---
Here's a look at the table being used as a nightstand in the bedroom.
---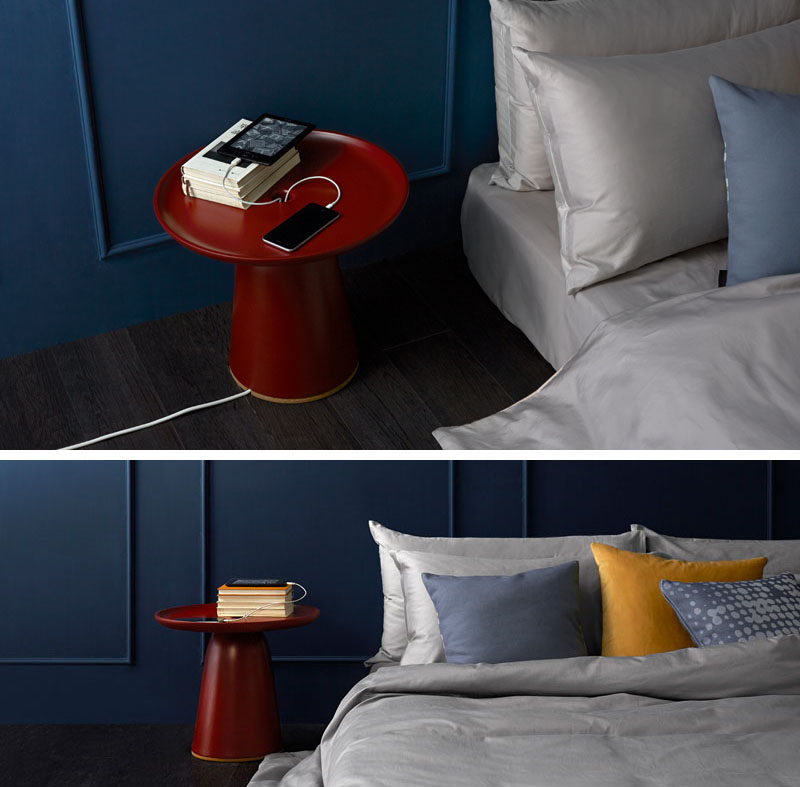 ---